Growing from strength-to-strength since 2008, BAUNAT is the digital native diamond jewellery brand which should be top of your list when it comes to buying gorgeous diamond engagement rings, or if you just fancy treating yourself with some luxurious jewels…
Combining Antwerp's age-old tradition of jewellery-making with the luxury of buying diamond jewellery online, BAUNAT is disrupting the industry with her sustainable approach to purchasing diamonds at the source, designing, manufacturing, and delivering exquisite pieces of jewellery at unbeatable prices.
While BAUNAT has a select number of showrooms across the world from Hong Kong to Paris and London to Antwerp, the BAUNAT e-boutique is the perfect place to buy 100 per cent natural conflict-free diamonds and dream engagement rings.
BAUNAT Iconic – Exclusive, Eye-Catching Diamond Engagement Rings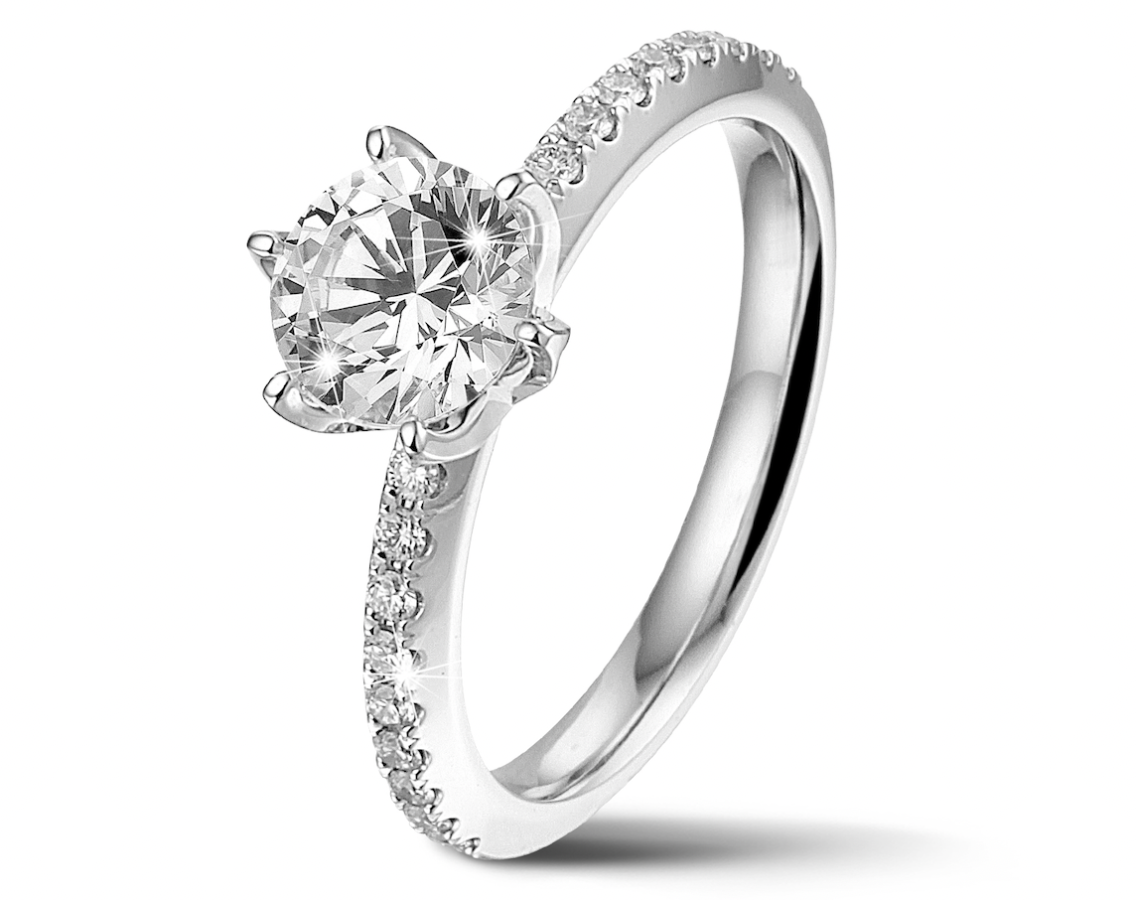 When you are looking for a stunning diamond engagement ring, you should definitely give BAUNAT's Iconic Collection a thought. With stunning craftmanship at the heart of every 18 karat gold, yellow gold, white gold, and red gold engagement ring, the collection was built upon customer feedback so that each ring has the client's wishes at heart.
Features of The BAUNAT Iconic Collection are a low-placed chaton and six exceptionally slim split-prongs, designed in a way to catch and reflect the light for a dazzling effect.
Meanwhile, if you can't quite find what you're looking for, your dream piece is at your engagement ring finger-tips with a tailor-made service which allows you to be totally involved in the jewellery design process, with the creation imagined in 3D form before being made by the experts.
If you are doubting about the diamond carat size, you can check BAUNAT's handy guide for more information.
Know Your Own Worth – The Growth of Self-Gifting

It's a trend which is recognisably on the rise and why not?  If you know your own worth, then self-gifting and treating yourself to a stunning piece of jewellery is not only an investment, but a luxurious act of self-indulgence, guaranteed to make you feel good!  With social media no doubt contributing on the market-growth of buy-for-yourself diamonds and jewellery, we welcomed celebrities gifting themselves with a gorgeous piece like the 3.50 carat diamond tennis bracelet in 18 karat white gold – one of BAUNAT's best-selling items.
Working with high quality, 100 per cent natural diamonds, 18 karat gold engagement rings and 950 platinum, BAUNAT's growing success knows no bounds. With 3000 reviews, they're ranked Number One in the 'Fashion' category on Trustpilot. But don't just take our word for it, check out their incredible range of sparkling beauties on the BAUNAT website.