If there's one thing I could've told my younger self, it would've been to get in there early when it comes to botox and fillers!  If like me, you've only flirted with them briefly, then you'll want the reassurance of a fully qualified   aesthetic practitioner.  Dr Mahsa Saleki at SAS Aesthetics on Harley Street will deliver that in abundance.
With some slight post-pandemic nerves, I felt safe from the moment I pressed the buzzer and arrived in SAS Aesthetics' reception.  After being asked to sanitise and put plastic coverings over my shoes, I was temperature checked before filling out a brief form on my medical history and the treatments I was after.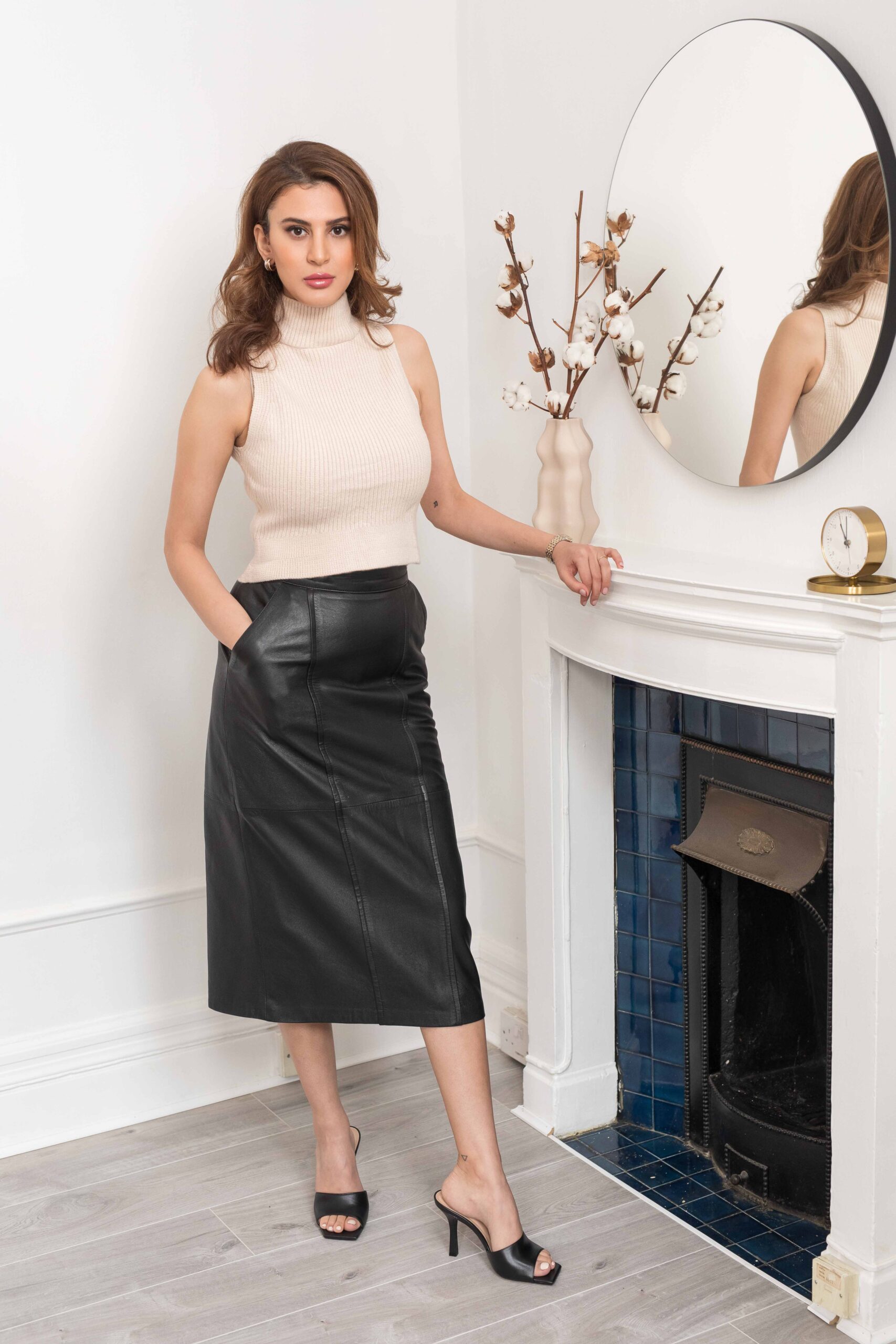 Feeling confident that was in extremely (Covid) safe hands, I was taken through to the treatment room where Dr Saleki immediately put me at ease.  As I'm from Newcastle and having studied her MBBS (Bachelor of Medicine, Bachelor of Surgery) at Newcastle University (this is just one of her incredible achievements), we chatted like old friends before there was any talk of fillers and this made me feel really comfortable, in a situation which could be quite clinical!  Both of us wore our masks during the consultation period, and I was only required to remove mine briefly for the actual treatment to take place.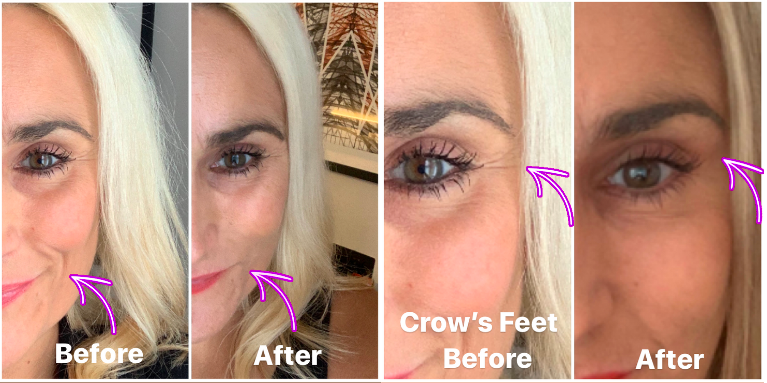 With a deep line to the left of my mouth (an indentation which has formed after years of a nasty mouth biting bad habit), Dr Saleki assessed the area and decided that some dermal filler would be the best course of action to in effect 'fill out' my cheek.  It's a safe, injectable treatment and can be used all over the face to balance features and correct asymmetries.  Dermal fillers deliver a hit of Hyaluronic Acid which we produce naturally in our bodies, but unfortunately less of into older age, so this is just a little bit of help to give softness and plumpness with immediate effects.  The body also breaks this down itself, so it's not harmful, and the best bit?  You see results immediately which feels like a small miracle has been performed!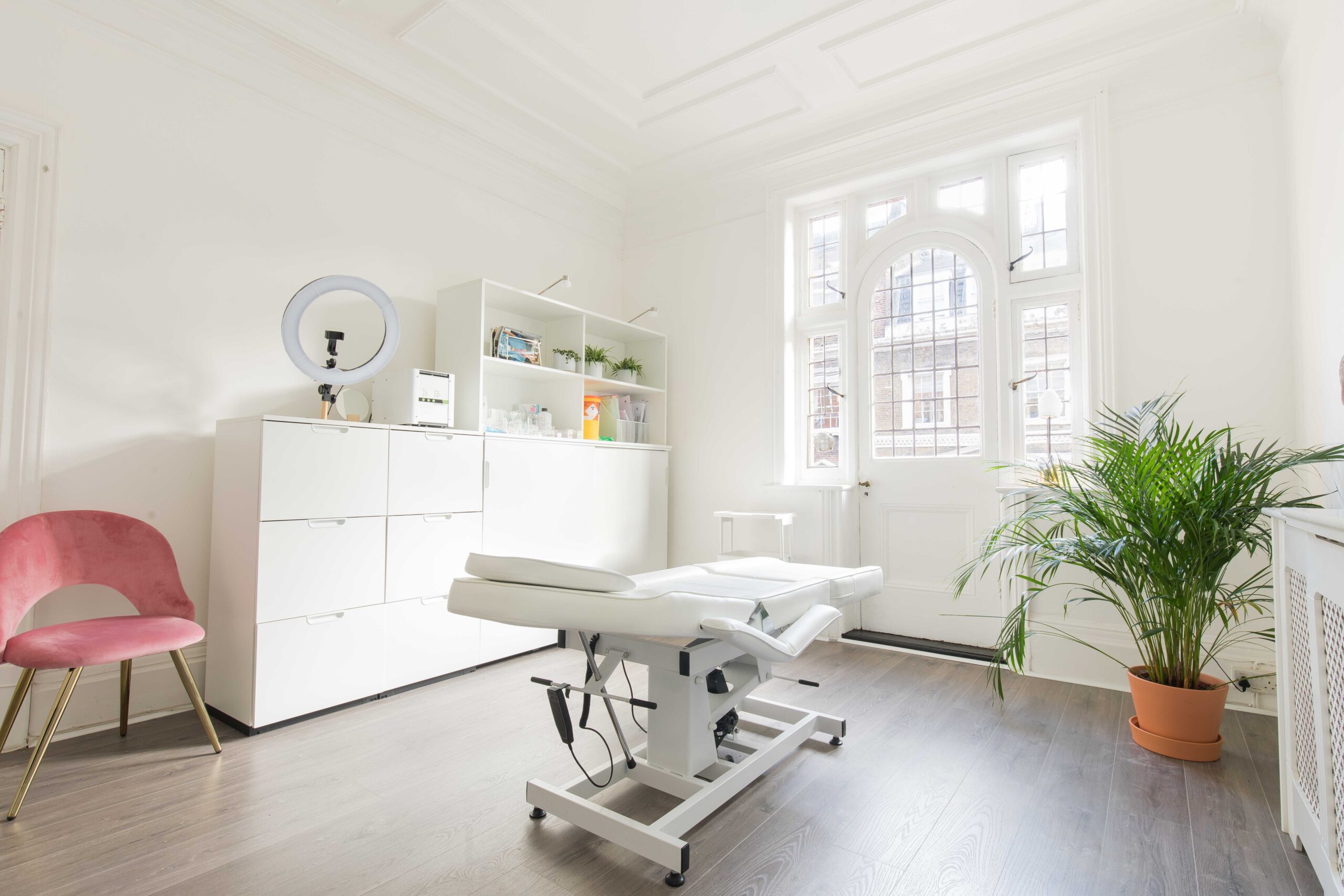 Having celebrated my 40th birthday this year, I was also keen to address two noticeably deep 'crow's feet' around my eyes.  For this, Dr Saleki recommended just a few small injections of botox into the creases.
With no side effects to the anaesthetic or treatments and only a small amount of bruising to my cheek for around five days afterwards the filler, (I was able to cover this easily with concealer), it's now four weeks since my 'tweakments' and I can see the true benefits of both the fillers and the botox.  Those laughter lines around my eyes that were creeping in have been put at bay for now and the line in my cheek remains full and plump.
I hate the saying 'grow old gracefully' – of course, it's a personal choice, but when you can have a little bit of help along the way (with visible results in literally minutes), then why wouldn't you?!  For a personable, friendly service from a qualified professional who in addition to her several MBBS', also has over eight years of surgical experience, Dr Saleki should be your number one choice on Harley Street.
Check out all of the available treatments on the SAS Aesthetics website, which includes the innovative PDO Thread Lift Procedure – we'll be sharing more on this on the Luxe Bible website soon.
*NB As with all botox and fillers, there is a small amount of risk and you will be required to fill out a disclaimer before treatments.