Here's a first look at Brad Pitt and Angelina Jolie's Fleur de Miraval Rosé Champagne which is released on 15th October.
The Jolie-Pitt and Perrin Families' Fleur de Miraval Champagne House will make rosé champagne exclusively, having been inspired by the legend of Countess Fleur de Miraval who is said to have only ever drank rosé champagne having been born in Provence.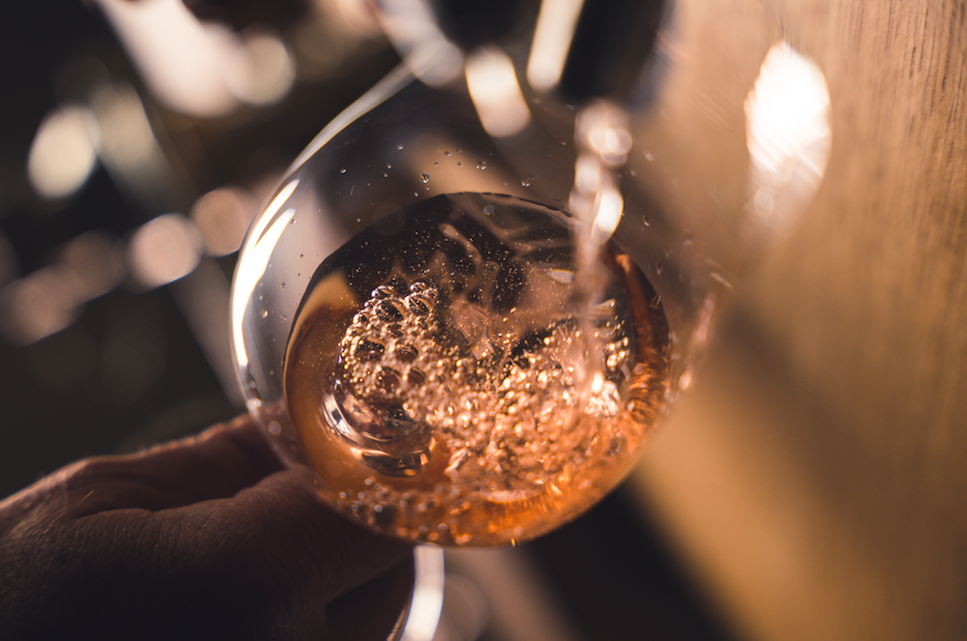 Having partnered with the Péters family who have been making champagne with their own grapes since 1919 in Le Mesnil-sur-Oger, Famille Perrin explains "We love the aromas that these great Champagnes develop with age, especially when they lean towards Chardonnay, but we often also find heavy aromatic notes from the red wine, which create an overall conflict with the harmony and nobility. This is why we wanted to create a different kind of Rosé Champagne that blended mature Chardonnay grapes with young Pinot Noir grapes."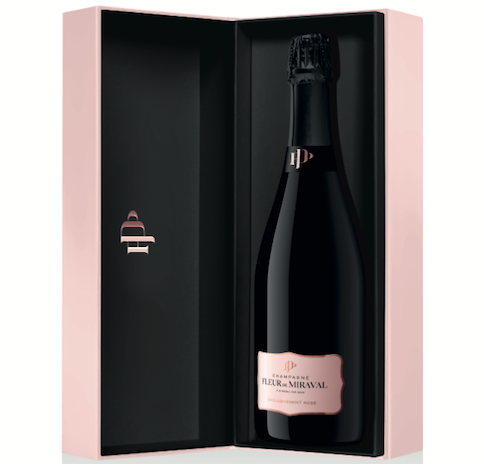 75% of the final blend comes from Chardonnay grapes of varying ages, while 25% come from young pinot noir grapes.  Aged on lees in the Le Mesnil-sur-Oger's cellars away from the light, each bottle is also lacquered to ensure the rosé is never exposed until it is opened.
With tangy notes of red currant and red raspberry and a subtle pink colouring owing to the pinot noir grapes, Fleur de Miraval Rosé is an exclusive wine, with only 20,000 bottles produced for this first edition.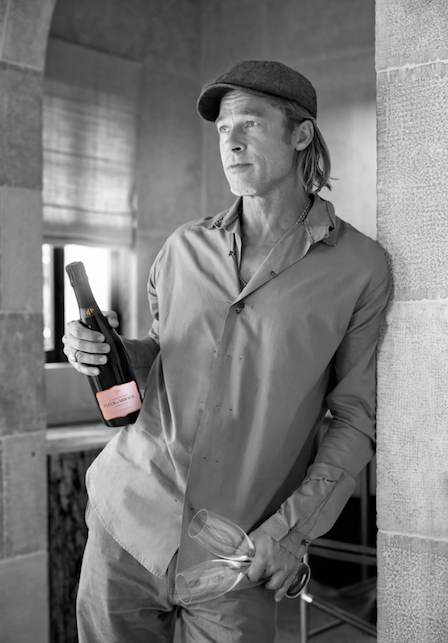 About the launch, Brad Pitt said "For me, Champagne conjures up feelings of celebration, quality, prestige, and luxury.  But rosé champagne is still relatively unknown.  Back by our success with Miraval in Provence, I wanted us to try and create the defining brand of rosé Champagne, focusing all our efforts on just this one color.  The result is spectacular and I'm very proud of it."
Andreas Larsson, named World's Best Sommelier 2007 was among the first to try it, you can read his thoughts on Fleur de Miraval Rosé which he posted to his Instagram account here.
Fleur de Mirval Rosé is available from 15th October.