Someone close to you might have just been given their diagnosis and what lies ahead of them could be an operation, medication, chemotherapy, or radiotherapy. It's hard to know what to buy someone who's living that reality, so when you just want to show them you care, but have no idea where to start, we've put together a guide for gifts to buy a friend who's going through cancer treatment.
Silk Pillowcase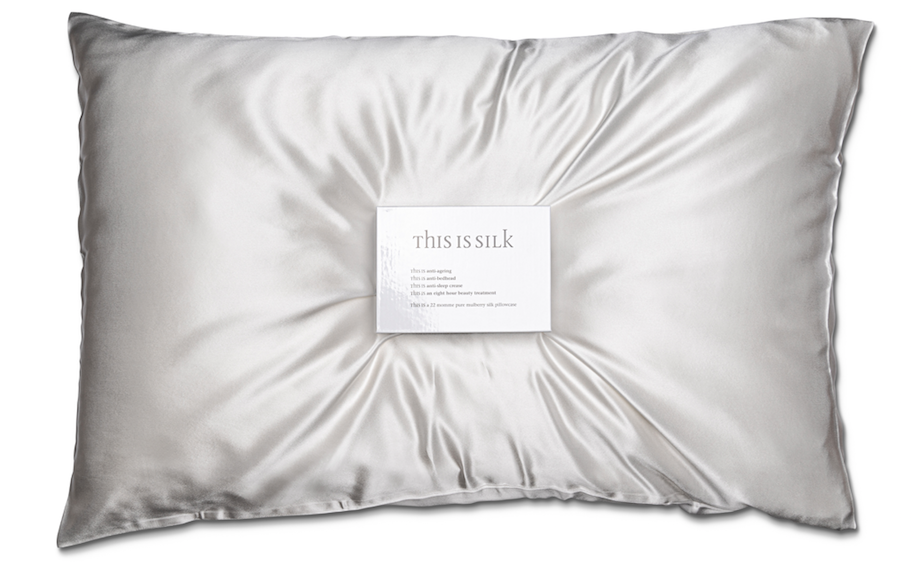 This is Silk's website have some incredible luxury items like silk face masks, hair towels and wraps, but a silk pillowcase is the perfect gift for a friend who's going through a cancer treatment such as chemotherapy because silk regulates body temperature – perfect for hot flushes associated with the after effects.
Feeling light and luxurious on the skin, a silk pillowcase can be used in hospital and at home and this particular one is award-winning! In addition, sleeping on silk is said to be great at combatting the effects of ageing- so it's a win win!
This is Silk's silk pillowcase is available in a selection of gorgeous colours from £47.99, will soften both hair and skin, and is machine washable too.
Silk Hair Wrap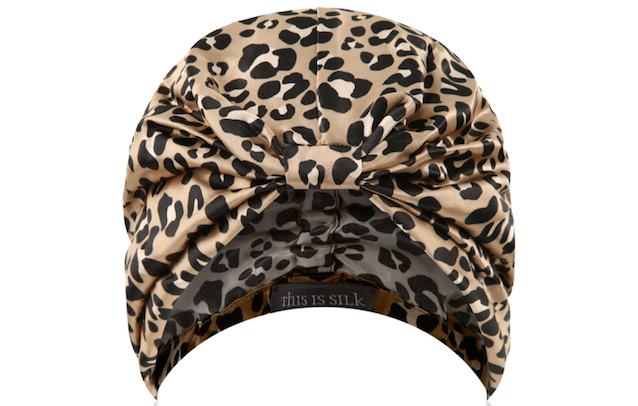 Protecting hair from breakage, promoting new hair growth and feeling luscious against the skin, This is Silk's Hair Wrap is a really great gift for anyone undergoing chemo.  For shiny, less frizzy hair that doesn't look like you've slept on it all night, a silk hair wrap is definitely a must-have item for anyone, but with hair loss often a side effect, the silk will provide comfort to the scalp too.  They come in six stunning colours which in our opinion, are too cute to be kept under wraps!  We'll be wearing ours as part of our lockdown style outfits. From £35.99 
Sleep Welle Calming Tea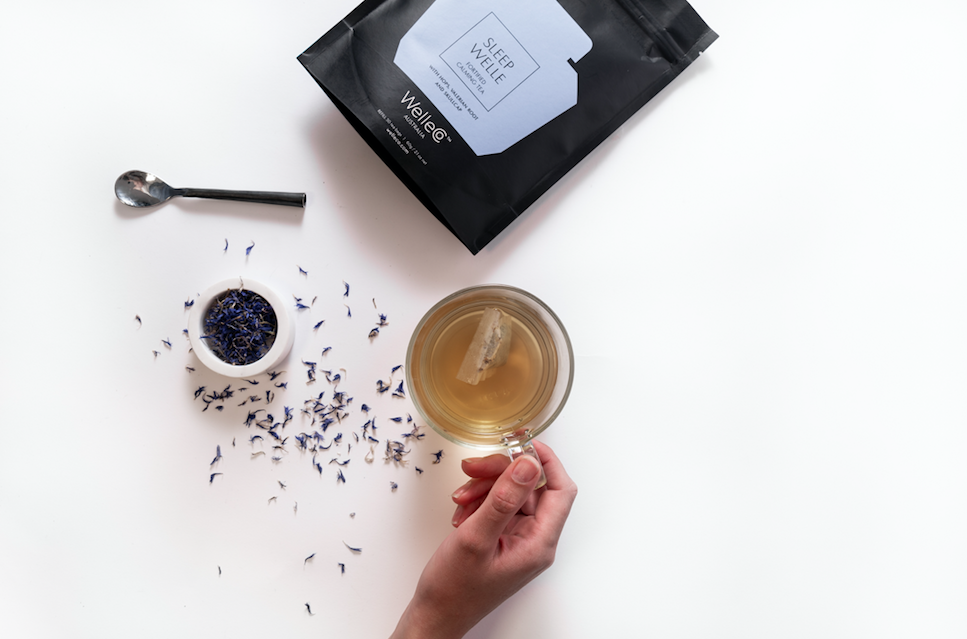 WelleCo's wonderful wellness products will be a welcome gift for anyone going through cancer treatment, because at the heart of the brand is their passion for powerful plant based, natural, organic products.
We love The Sleep Welle Calming Tea with a stunning refillable glass caddy which can be refilled. With a blend of traditional herbs which will calm and relax while stilling the mind for a great nights' sleep, each teabag contains hops, valerian, lemon balm, passionflower and skullcap for the ultimate in sleep wellness. Buy it here – £48 or refill packs for £27.
Dressing Gown and Slippers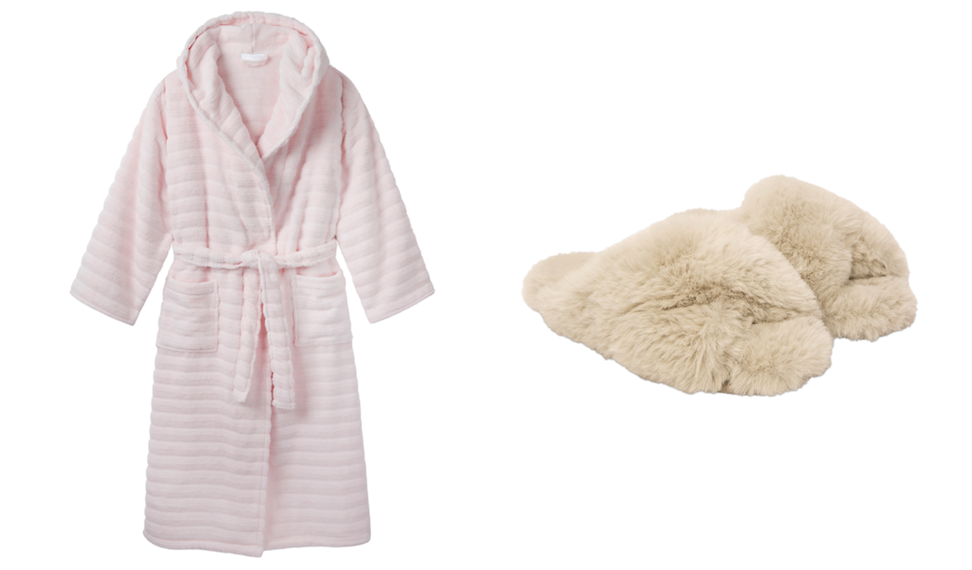 Cancer treatments can be extremely tiring and energy zapping. If your friend is going to be spending a lot of time recovering, she'll want something cosy and snug to throw on either at hospital or at home. These luxurious items from The White Company feel absolutely amazing – we have it on good authority that the faux fur slippers make you feel like you're walking on air! Meanwhile, this super soft hooded hydrocotton dressing gown is the ultimate in comfort. They're both available from The White Company's website priced at £85 for the pink waffle unisex ribbed hydrocotton robe is and the faux fur strap slider slippers are £35.
Littlelifts Boxes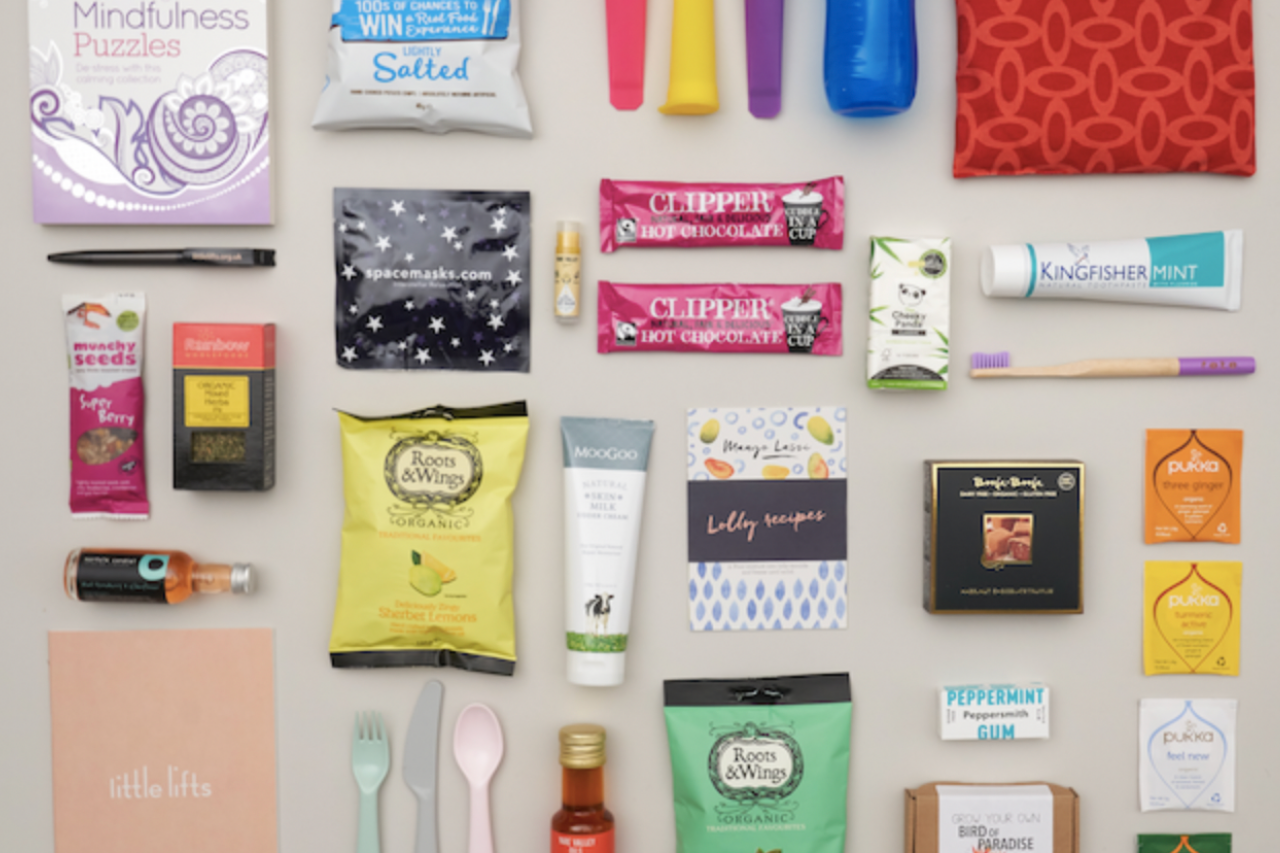 Littlelift's signature boxes are a gift box filled with incredibly thoughtful gifts for a friend who is going specifically through chemo for breast cancer treatment. With each box containing no less than 25 items, all are natural, ethically sourced, eco-friendly and organic where possible. Including heat packs, herbal teas, hot chocolate, lotions, lip balms and lollies, there's nothing they haven't thought of, and what's more, 30% of every Littlelifts box which is purchased goes straight back to the charity to women suffering with breast cancer.
There's a number of smaller boxes available from £32, but we love the £89 box which covers literally everything you can think of.
Defiant Beauty Smooth Skin Balm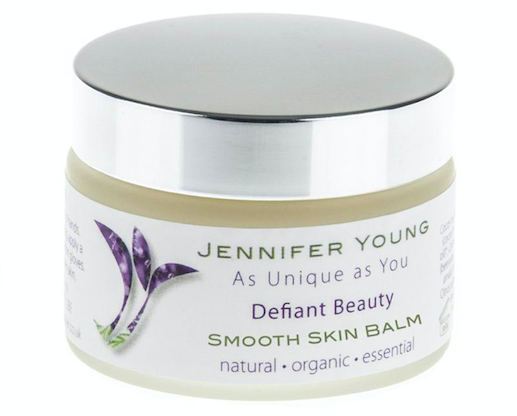 The Beauty Despite Cancer website has some amazing must have products for anyone going through cancer with their range formulated especially for cancer patients with help from the NHS. One of our favourites is the Jennifer Young As Unique As You, Defiant Beauty Smooth Skin Balm. Natural and organic, it not only smells incredible, but contains calendula, renowned for its soothing properties, along with shea butter which is said to help reduce scarring. £20.00 for a 50g tub.
The Beauty Despite Cancer website offers a Defiant Beauty range created for the most sensitive skin with many of the products fragrance free and addressing side effects of cancer treatments like damaged nails, itchy skin and scalp care. The Beyond Beauty range is an after care treatment range, best suited to cancer patients and those in remission with collections of natural, effective skincare. And the Well Being Beauty collection takes care of the emotional wellbeing of cancer patients, as well as the physical, with the products based on the founder Jennifer Young's knowledge of essentials oils and complementary medicine.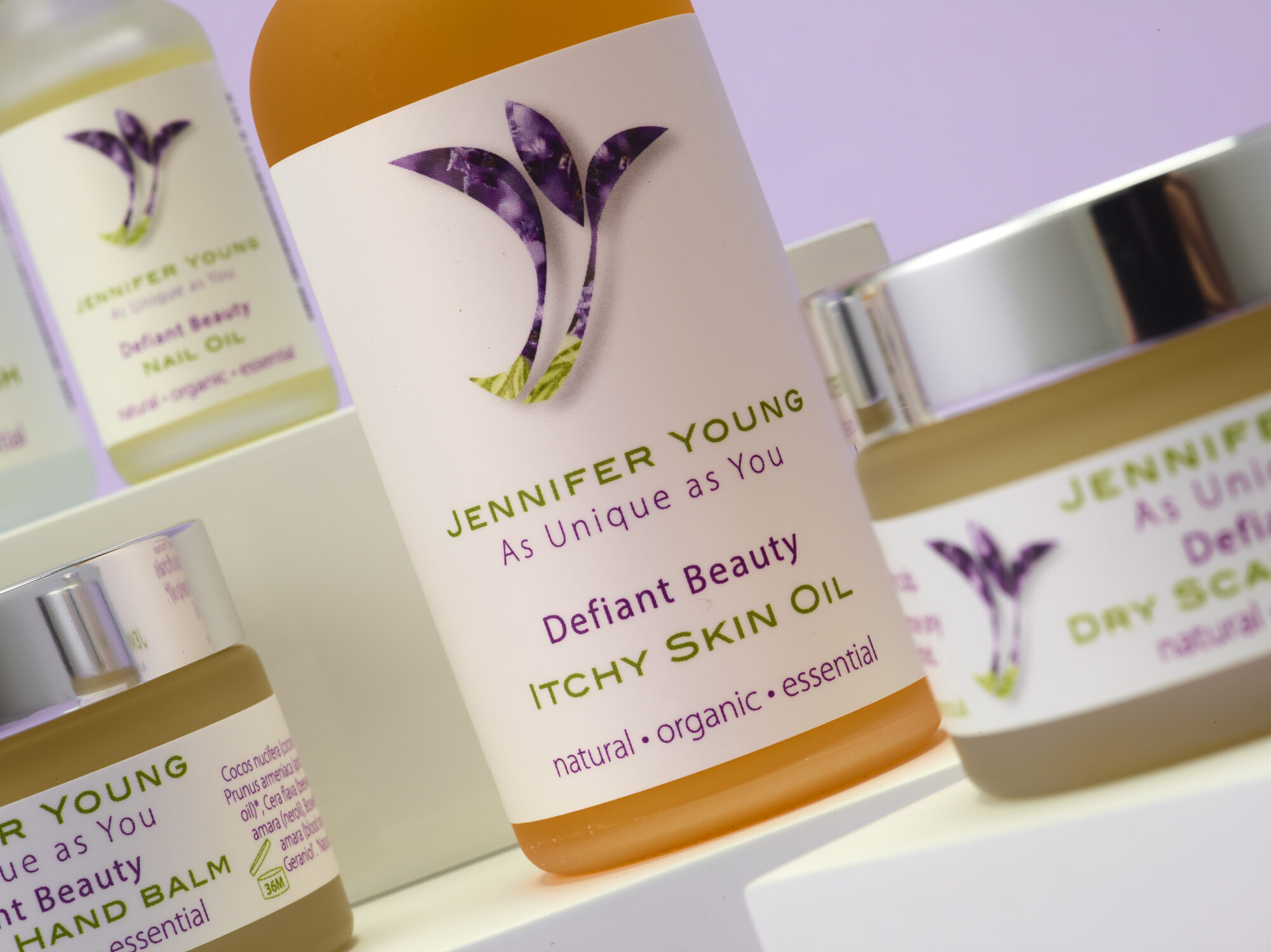 With a number of gorgeous gift sets also available, we think the Scalp, Face and Body gift collection makes the perfect present with a calming scalp oil with antibacterial properties, intensive facial serum with organic oils to nourish and balance, a cool misting spray and moisturising shea butter. £73.80 from the website.
Ticking off Breast Cancer – Sara Liyanage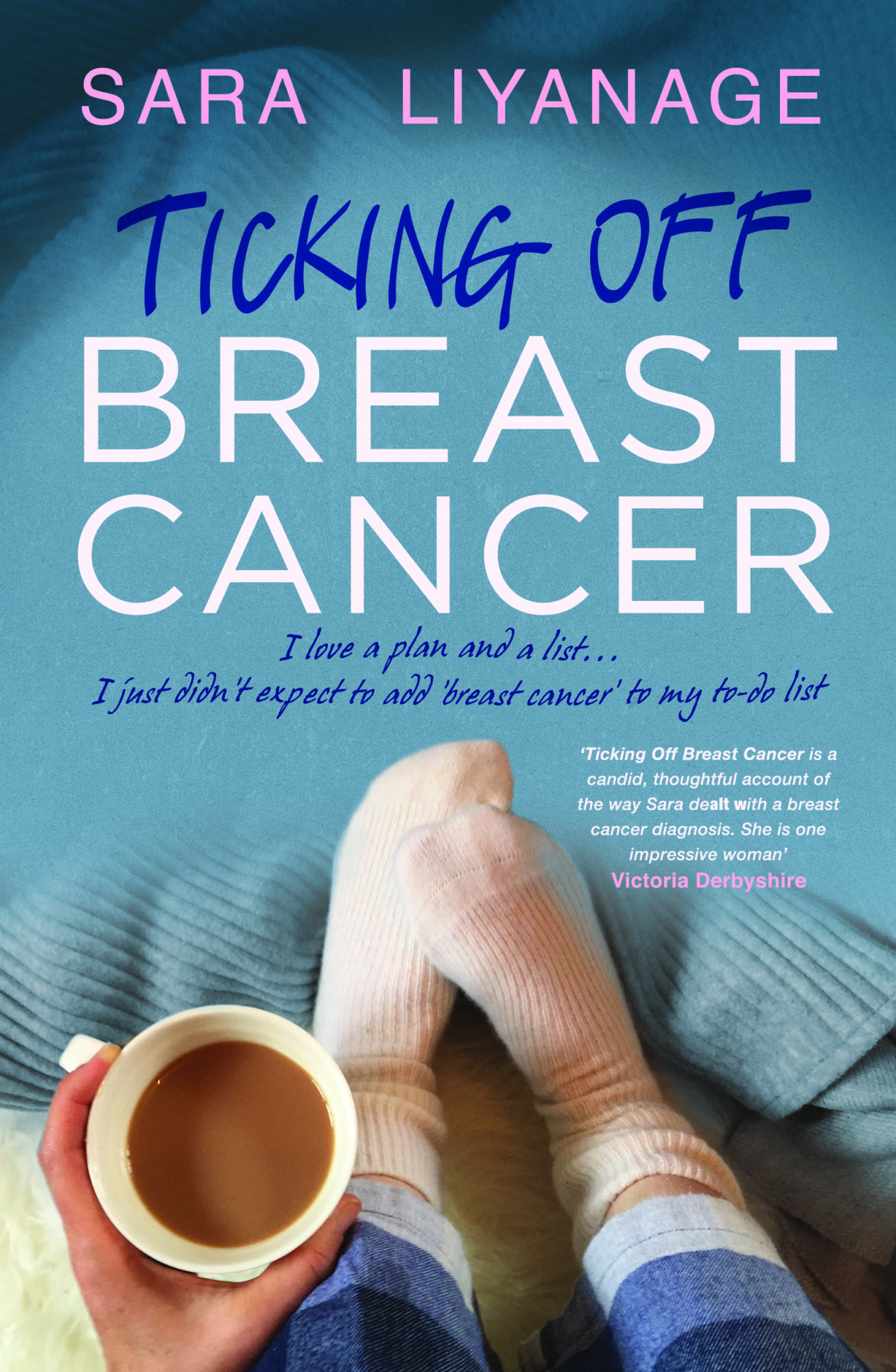 Going through cancer treatment can feel isolating and lonely for the person who's experiencing it. And from the outside, if you're a friend who's never gone through the same ordeal, it's hard to put yourself in their shoes. Ticking off Breast Cancer by Sara Liyanage is a thoughtful, insightful account from her diagnosis right through to the end of her treatment, guaranteed to educate and prepare those who are going through something similar. The handy checklists at the end of each chapter also provide really useful, practical advice. Following the physical, mental and emotional challenges Sara faced, it's a refreshing, honest read for anyone touched by cancer. Buy it here for £7.14
Wild Mint Candle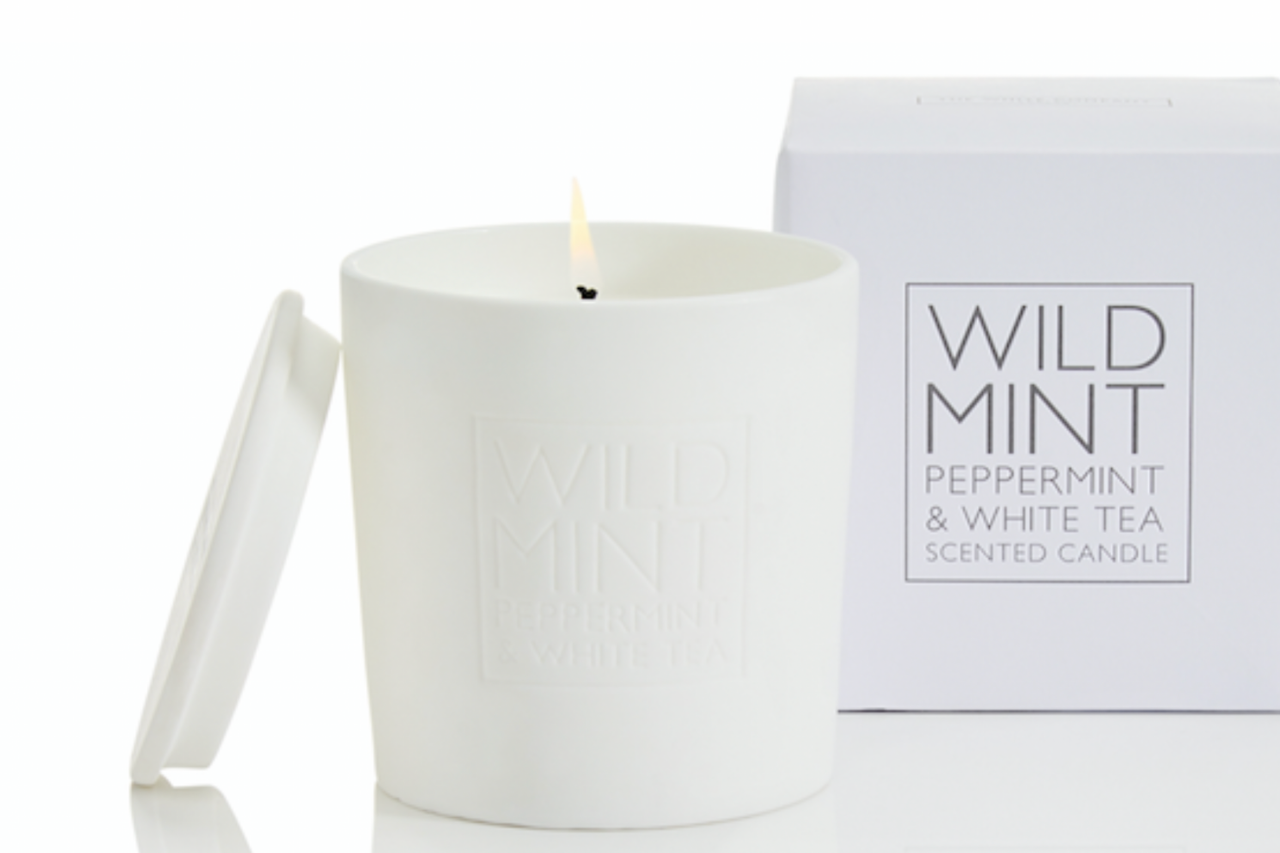 Some cancer treatments might make your friend feel nauseous, but we've heard from our friends at The White Company that a cancer patient who'd use this particular candle found the fragrance to be a delight and warded off waves of sickness. Of course everyone is different, but this gorgeous looking Wild Mint candle with peppermint and white tea makes for a beautifully presented gift. £24 from The White Company's website.
Unwind Your Mind Journal
We've never seen a journal quite like this one, but if you think your friend might want to chronicle their cancer journey while being inspired, this Unwind Your Mind journal will make the perfect gift. Designed to free you from negative thinking or thinking traps, there's practical tools and prompts, carefully chosen words and gorgeous illustrations to bring them to life. On each page there's space to write as much or as you little as you like and a series of questions to unwind the mind. £22 from the Department Store for the Mind website.
Luxury Legs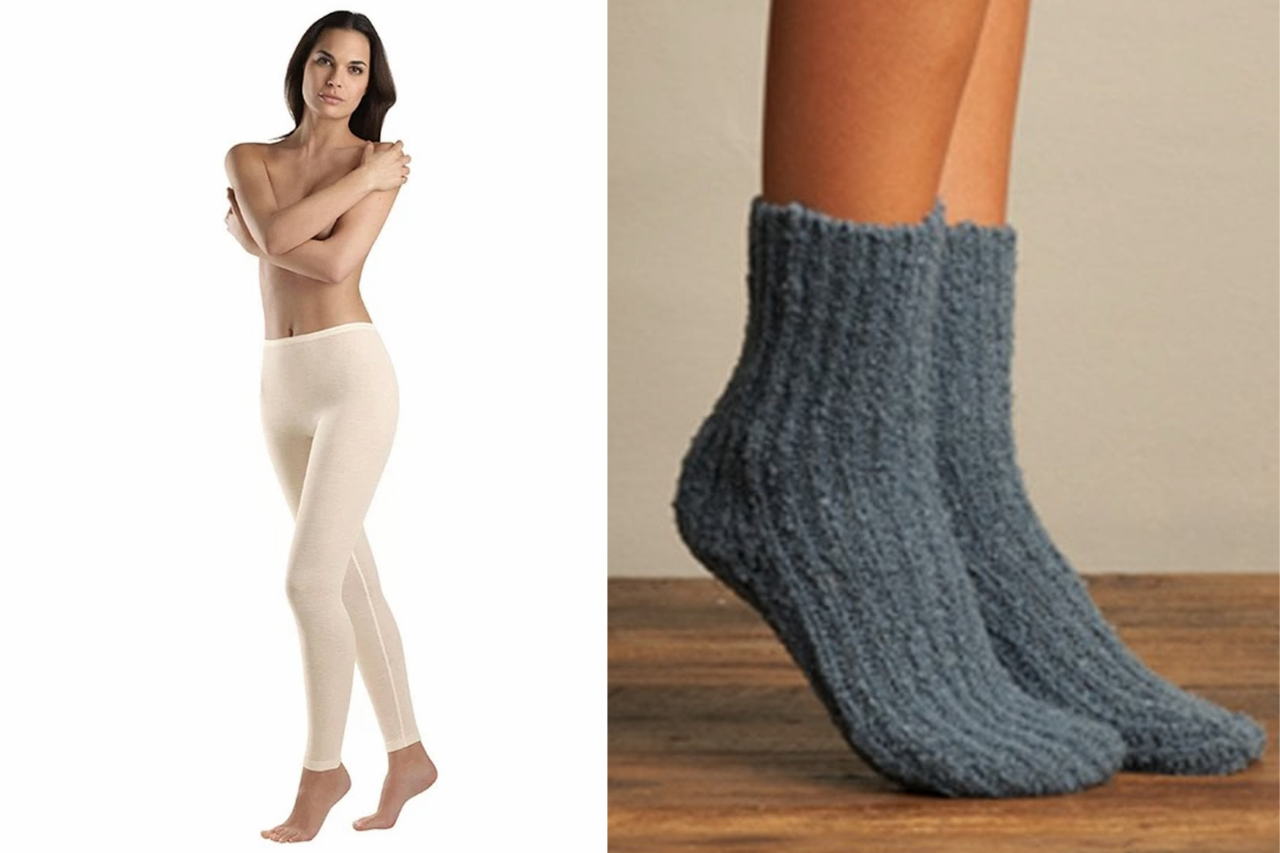 Comfortable lounge wear is key. Especially during chemo sessions. For that snuggly, cosy feeling, Luxury Legs have a whole range of gorgeous luxury products for the ultimate in comfort. We love the thick Lemon Kaola rib socks in neutral colours to warm up those toes (£12) while you can you just imagine what the Hanro wool silk leggings (£78) feel like against the skin. Available in black and cygne, they can be worn as a thermal or leggings, made from lightest weight merino wool and high quality silk with an elasticised waist band.