We're finally there!  It's been a challenging year for the restaurant industry to say the least.  But you can always count on London to come up with the goods and this year has been a great one for new, exciting and innovative cuisine, themed restaurants, rooftop eateries and hotel dining.  Fancy Tel Avivian sharer style plates, in a greenhouse?!  No problem, Chameleon's got that sorted.  Killer views out across Covent Garden?  Bishushima's roof terrace is the place to be.  The one that everyone's talking about?  Oh that'll be NoMad.  And if it's top notch sushi you're after, then how about checking out sushi master Endo Kazutoshi's latest venture in Notting Hill.  Here's the hottest new London restaurant openings for 2021.
Dirty Bones – Carnaby Street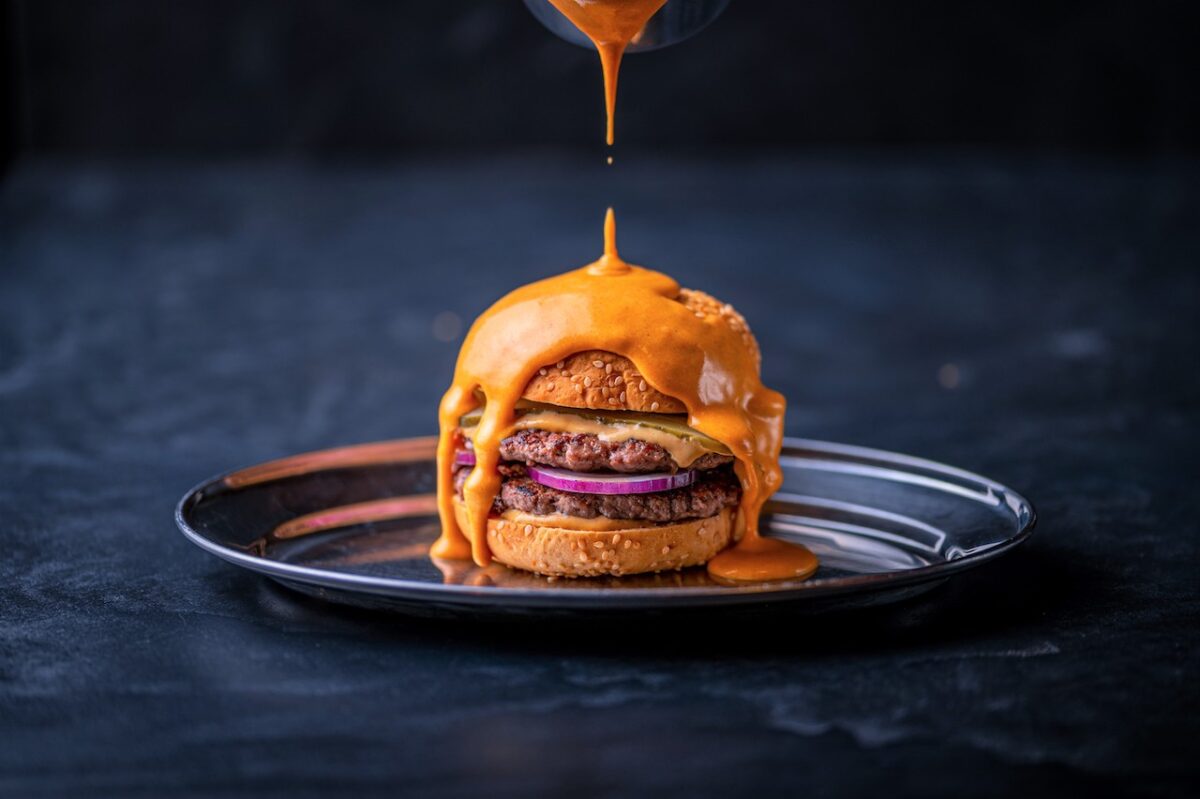 Dirty Bones has opened their flagship restaurant in Carnaby's Kingly Court. The NYC inspired eaterie will occupy two floors, complete with DJ booth, basement bar and exclusive dishes like the new Reverse Cheeseburger (with truffled hot cheese sauce poured over your burger at the table). You'll also be able to feast on 'The Mac Daddy' (with pulled short rib of beef) classic mac & cheese, and espresso-spiked BBQ sauce 'Crispy Fried Chicken' made with a signature blend of buttermilk and spices, served with creamy garlic ranch dipping sauce. 'Chicken and Waffles', 'Cheeseburger Dumplings', 'Baby Back Ribs' and tonnes of other awesome mouthwatering meals will be on offer too. With good food and vibes to match, this should be your new drinking and dining destination in Central London.
Haugen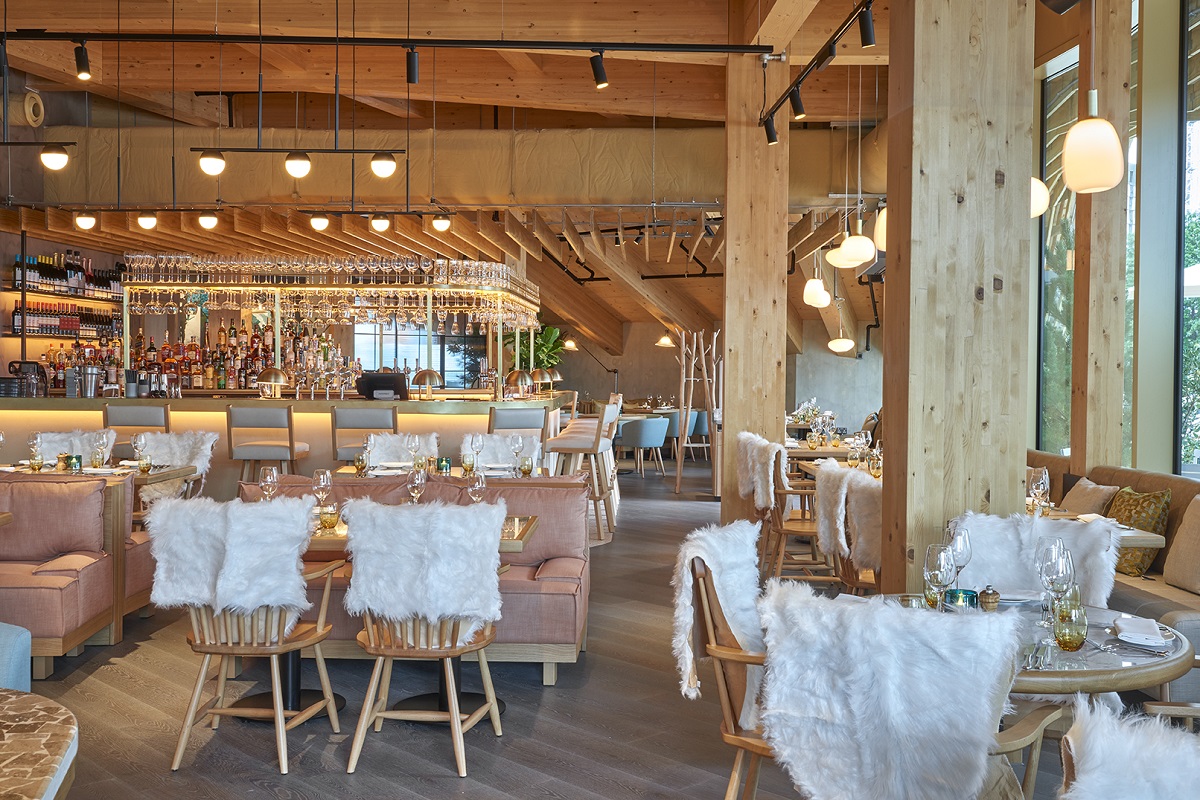 Having opened on 15th September, Haugen is a brand new Alpine inspired all-day dining café, first floor restaurant, grab and go deli, and a rooftop bar overlooking the Olympic Park. The glass building which has been designed by award winning architects ACME will command incredible views over the Olympic Park, Aquatic Centre and the Orbit. Signature dishes will include sharing plates of Mountain Fondue served with sourdough, new potatoes & pickles, Tartiflette with reblochon, bacon and potato, and Raclette, Vienna Schnitzel with warm potato salad & lingonberries. Featuring exposed wood, leather banquettes and velvet chairs, Haugen will feel super cosy in winter with fire, faux fur throws, blankets and heaters.
STK Westminster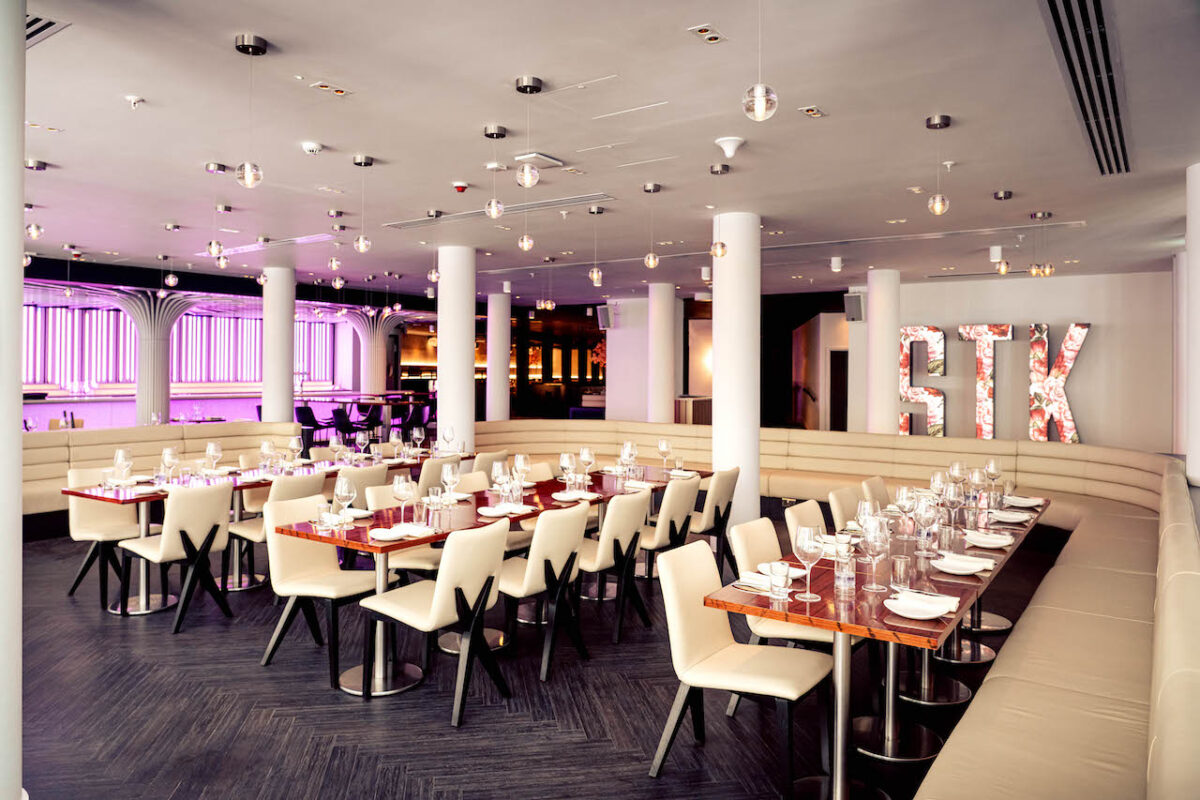 Arcade Food Hall at Centre Point – November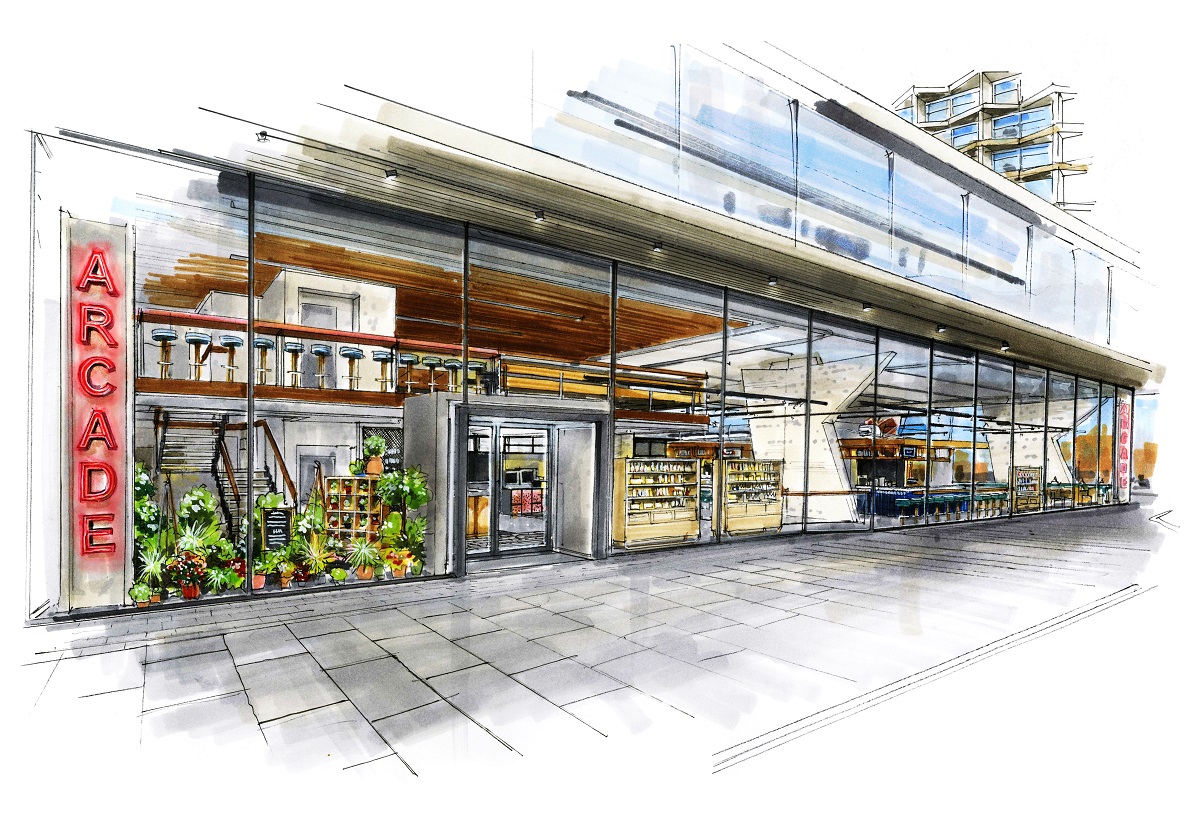 With eight new kitchen concepts, JKS Restaurants (who launched Gymkhana, Berenjak, Hoppers & Cadogan Arms), will relaunch the Arcade Food Hall at Centre Point. Featuring an independent restaurant on the mezzanine level (replacing VIVI), there'll also be a counter dining experience, standalone bar and outdoor dining spacc. With Thai curries, Indonesian street food, Spanish tapas, Japanese sushi and loads more, along with coffees and pastries, diners will be able to order their food straight to the table. Keep an eye on their website for all the details closer to launch.
Isola by San Carlo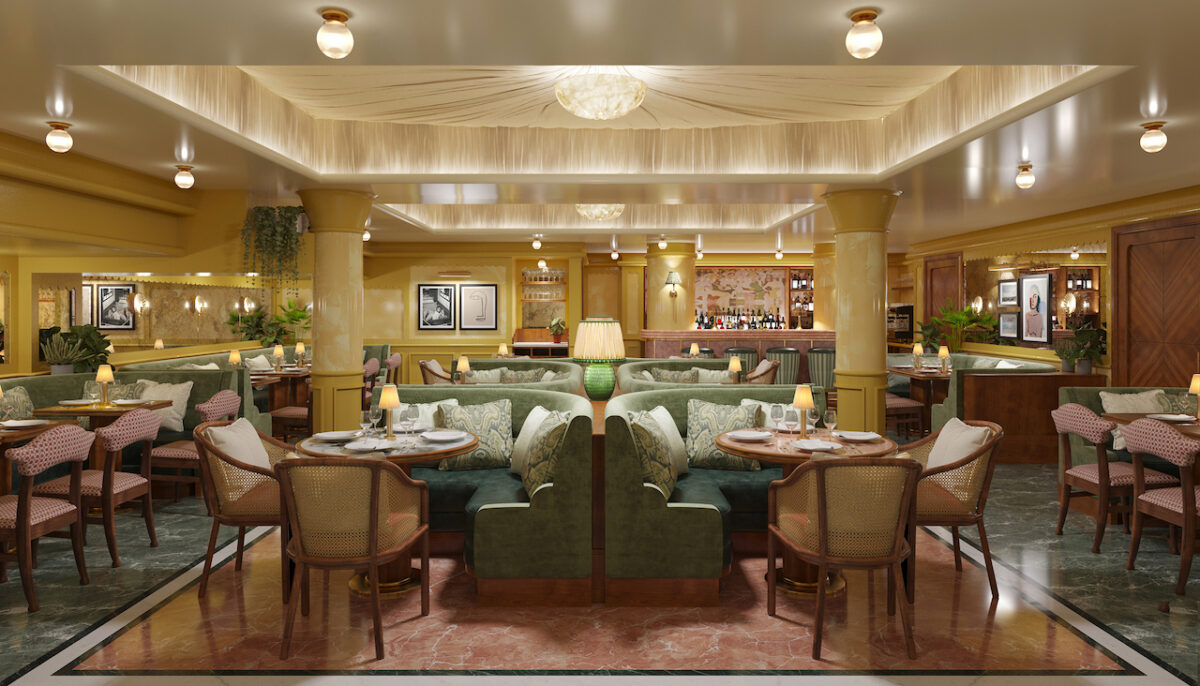 All day dining Italian brasserie and bar Isola by San Carlo has opened at St Christopher's Place, right behind Selfridges. Set over two floors with a Rosa Pink marble top feature bar and huge alfresco terrace, foliage and florals will transport guests to Sicily as they enjoy Sardinian favourites like the signature sharer dish Spaghetti Granseola which is served with a whole crab), along with seasonal plates such as Sardinian Porchetta in Myrtle and locally-inspired pizzas and antipasti. Aperitivo hour is the perfect time to sample Isola by San Carlo's exquisite range of cocktails, while a range of beers and wines will also be served.
Langan's Brasserie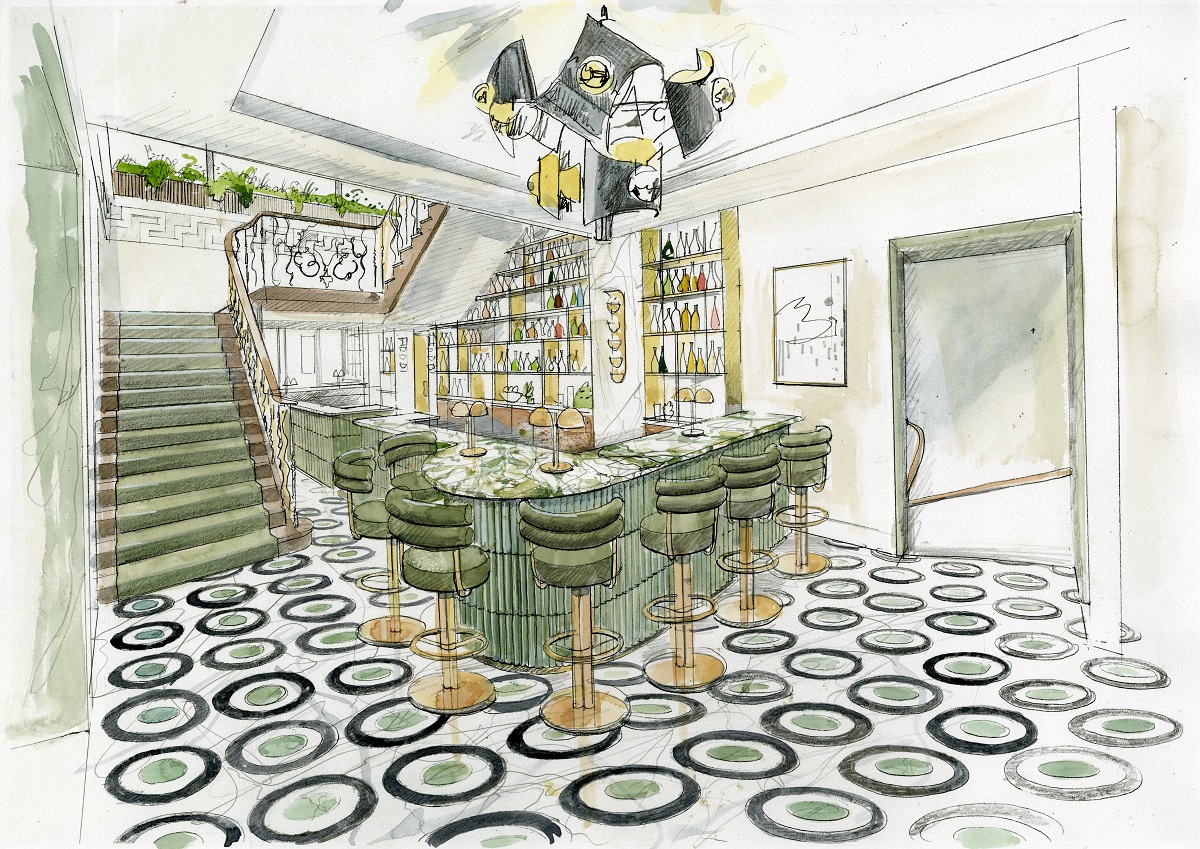 Langan's Brasserie has long been an iconic venue on the London social scene and when it opened back in 1976, it was frequented by many a celeb and played host to many a party! Re-imagined, the new Langan's with Graziano Arricale and James Hitchen at the helm, channels the glamorous vibes of the 1920s. With a jaw dropping bar area, raw bar, luxurious dining room and sweeping staircase up to the members only Langan's Club lounge, the sensational menu offers up delights like beef tartare, spinach soufflé with anchovy sauce and the famous Langan's fish pie, as well as oysters and caviar at the seafood bar. This is definitely one of London's hottest restaurant openings of not just 2021 but maybe the whole decade.
Ave Mario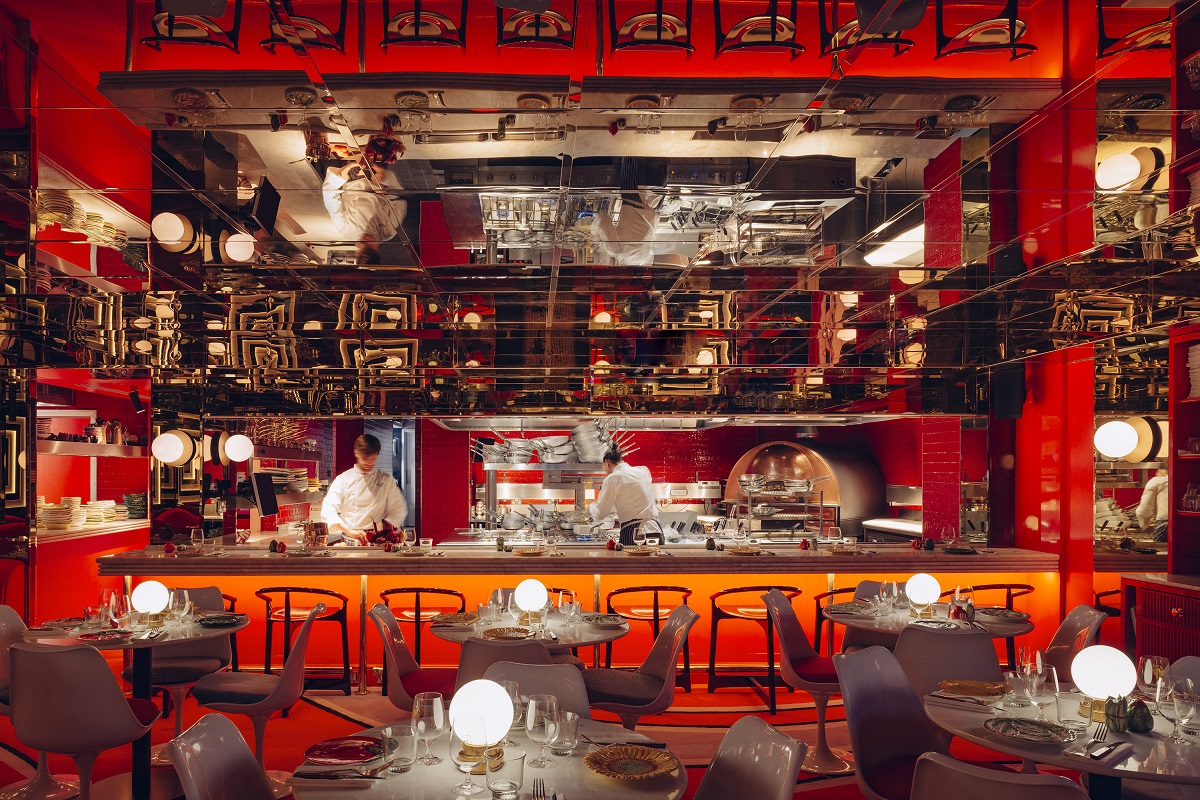 This is the big one! Following in the footsteps of Gloria and Circolo Poplolare, Ave Mario in Covent Garden is a hugemongous pizza-arena serving up giant carbonara ravioli and a 60cm gelato tower on Henrietta Street. The 295 seat restaurant from Big Mamma Group also boasts two terraces and a courtyard and promises crazy vibes, plenty of fun and naughtiness and over sized pizzas to boot. Andrea Zambrano's brand new menu offers up Florence inspired delights like the 'asking for truffle' pizza laiden with creme fraiche, mozzarella, black garlic cream and of course fresh black truffle, along with the legendary 'sideways lasagna' and the English rose veal cotoletta' speciality. Their OTT decor and cheeky personality guarantees that this place is gonna be a hit. Open now, you can book here.
The Barbary Next Door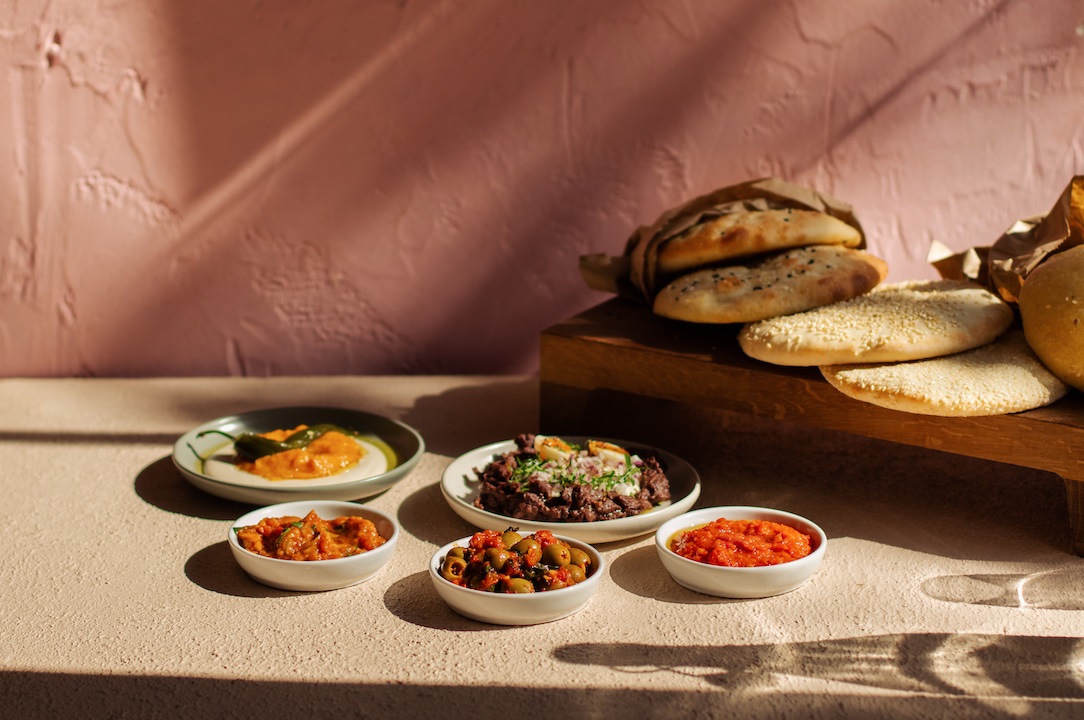 The Barbary's cool 'little sis' is just about to open in Covent Garden. The relaxed neighbourhood eaterie The Barbary Next Door in the Neal's Yard courtyard is an all day restaurant and bar serving up the flavours of Moorish Spain and North Africa. Breakfast will include delights like maagooda (Moroccan tortilla), 'roadside eggs', and pastries like ktefa – brick pastry layered with crème anglaise. The lunch and dinner menu meanwhile offers up frena – a fluffy pita-style bread, topped with salty anchovies, and chicken pastilla, a chicken filo pie dusted with cinnamon and icing sugar. With an awesome wine list with organic picks and special bottles which will stand up to the spice, while the space has been designed by Gundry & Drucker showcasing Andalusian, Casablancan and Moroccan inspired interiors. Check out their website here and on Insta here.
Manteca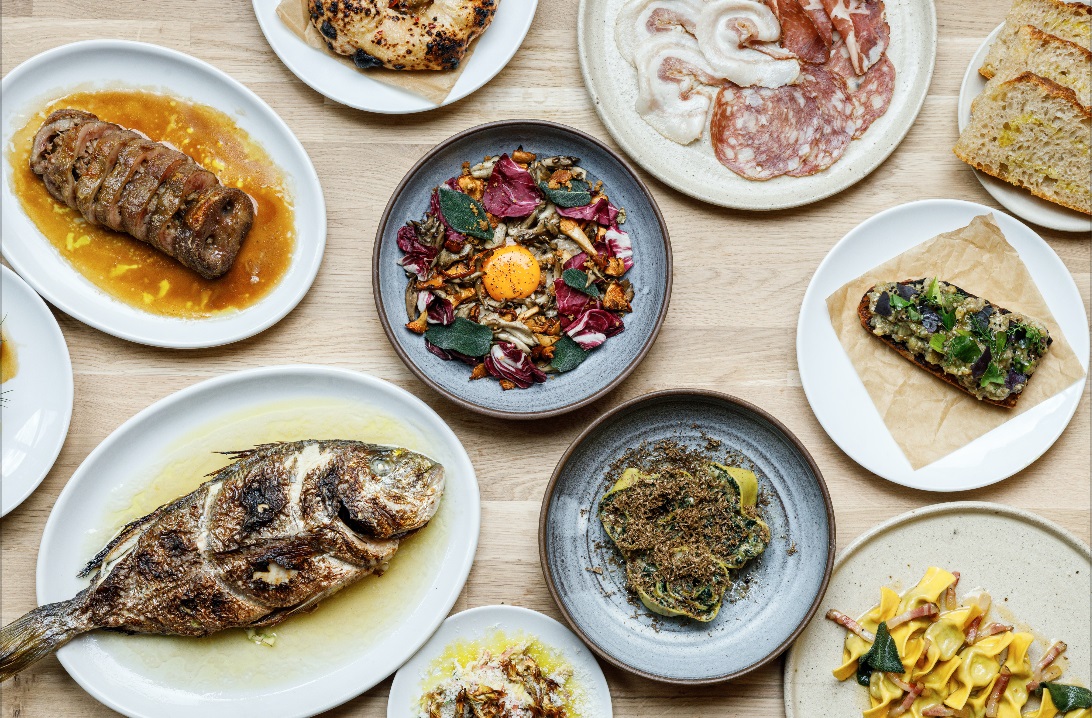 Opening in late October, Manteca which started out as a residency from Chris Leach, will open a permanent site in Shoreditch. With a focus on nose to tail cooking along with hand rolled fresh pastas and fire cooked cuts, Manteca's new home which includes an al fresco terrace offers up incredible interiors including floor-to-ceiling windows along with open kitchen and wood fire. With a hanging room for salumi housed downstairs, freshly sliced meats on the menu include fennel pollen salame or black pepper and lambrusco salami, coppa or 'nduja, as well as sticks of coppiette which is a Roman-style pork jerky. Pig skin ragu, Parmesan, crispy skin and mushroom ragu, with toasted spelt, fried sage and egg yolk sounds like a stand out starter, while bigger plates will include pork chops and wood roasted sea bream. Aperitivi and amaro cocktails along with a fabulous wine list provide the perfect accompaniment. Salivate over their dishes here and keep an eye on their website to book.
Hackney Coterie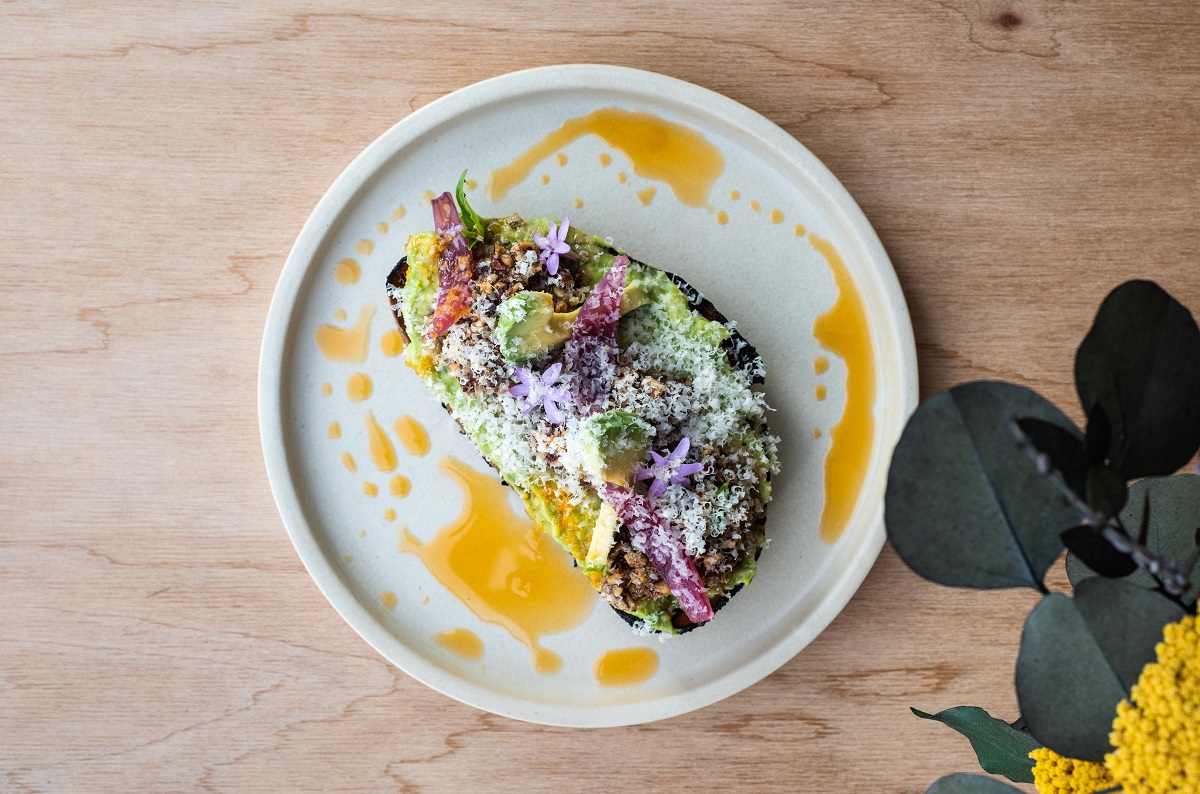 We're all heading to Hackney 'cos word is a new warehouse brasserie and wine house has opened and it's awesome! Set across two levels with a beautiful terrace and plenty of greenery, Hackney Coterie is the latest opening from Anthony Lyon (Lyon's), and sees Dominic Auger (formerly of HIDE) take the role of Head Chef with esteemed sommelier and sake master Kelvin McCabe taking charge of the drinks. With an all day menu offering up everything from salmon tartare and pig head croquettes, to big dishes like cured pork belly, with kisaichi pickled watermelon and smoked tofu. Minimal waste and seasonally driven dishes will be at the forefront. Follow them on Instagram.
Maru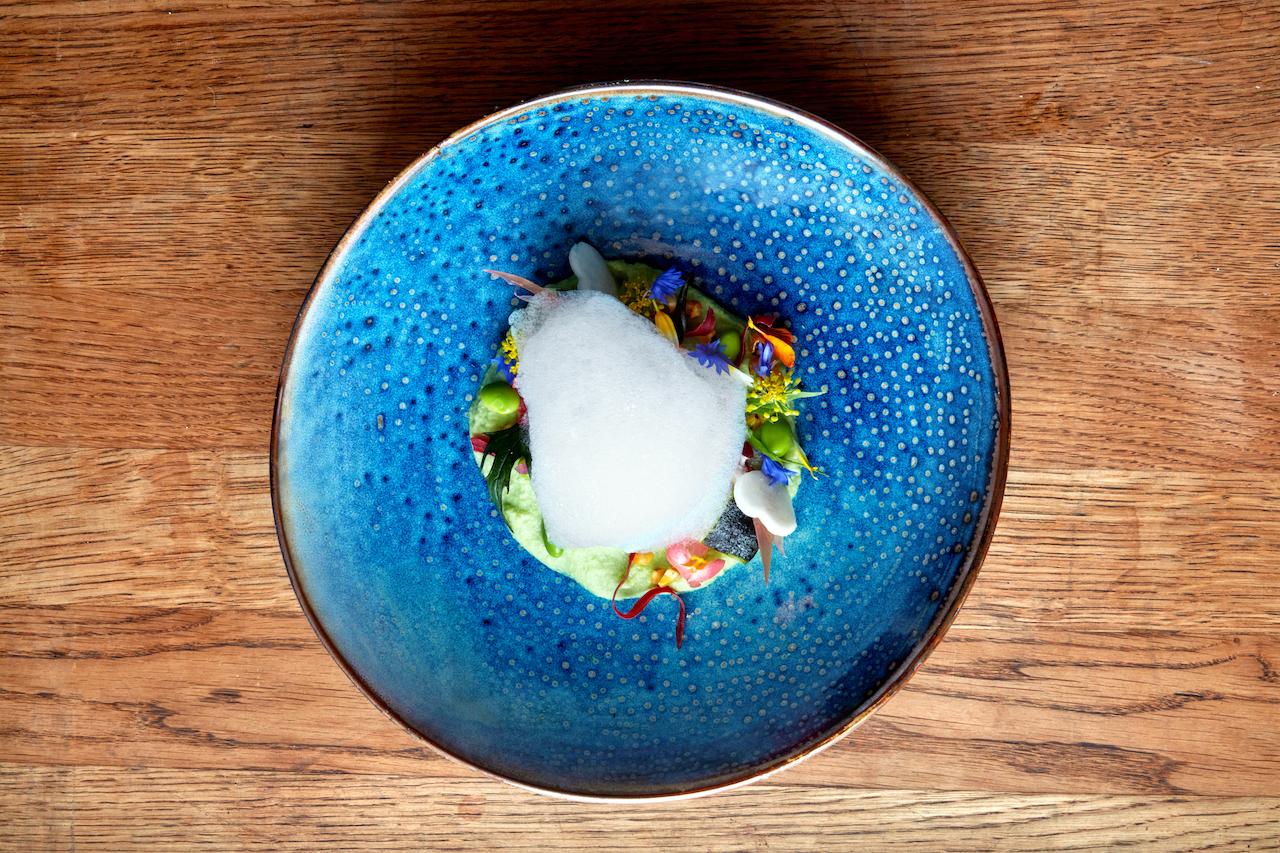 Taking its name from sushi expert Taiji Maruyama, Japanese restaurant Taka in Mayfair's Shepherd's Market has undergone a major refurb and has just re-opened as Maru. There's an incredible 20 course farm-to-table tasting menu focusing on British produce, with authentic Japanese flavours. The omakase-style experience will be enjoyed by diners sitting around the central counter which has been designed to sit 10, while Maru will also be the first in the UK to specialise in dry ageing fish. Dishes on the menu may include the likes of 8 day dry-aged Tuna, Sussex Namayasai farm garden salad and Brixham squid nigiri with Exmoor caviar. Priced at £170 for 20 courses. Drinks pairings additional £130. Reserve a spot here.
The Top Hat
Ahh Monopoly – the game that goes on forever… until someone inevitably lands on Mayfair with 4 hotels on it. Luckily The Top Hat won't bankrupt you though! This brand new cocktail bar and restaurant inspired by the board game itself will open on 14th August in London's West End.
Serving up 'quintessentially British' small plates, along with cocktails inspired by the city's iconic properties, we love the sound of the Trafalgar Square Lychee & Rose Pearl Martini – an ode to London's original Pearly King road sweep! There's also The Mayfair Royal Sours, The Whitehall (with a twist on an Old Fashioned), and the classic Euston Road.
Food will champion the British countryside with locally sourced ingredients. We can't wait to try The Top Hat Roast (rump steak, parsnip mash and mini Yorkshires), Stuffed Pork Belly, and Fish & Chips. The Top Hat launches alongside MONOPOLY lifesized – a 4D immersive experience across life-sized boards.
Madhu's at The Dilly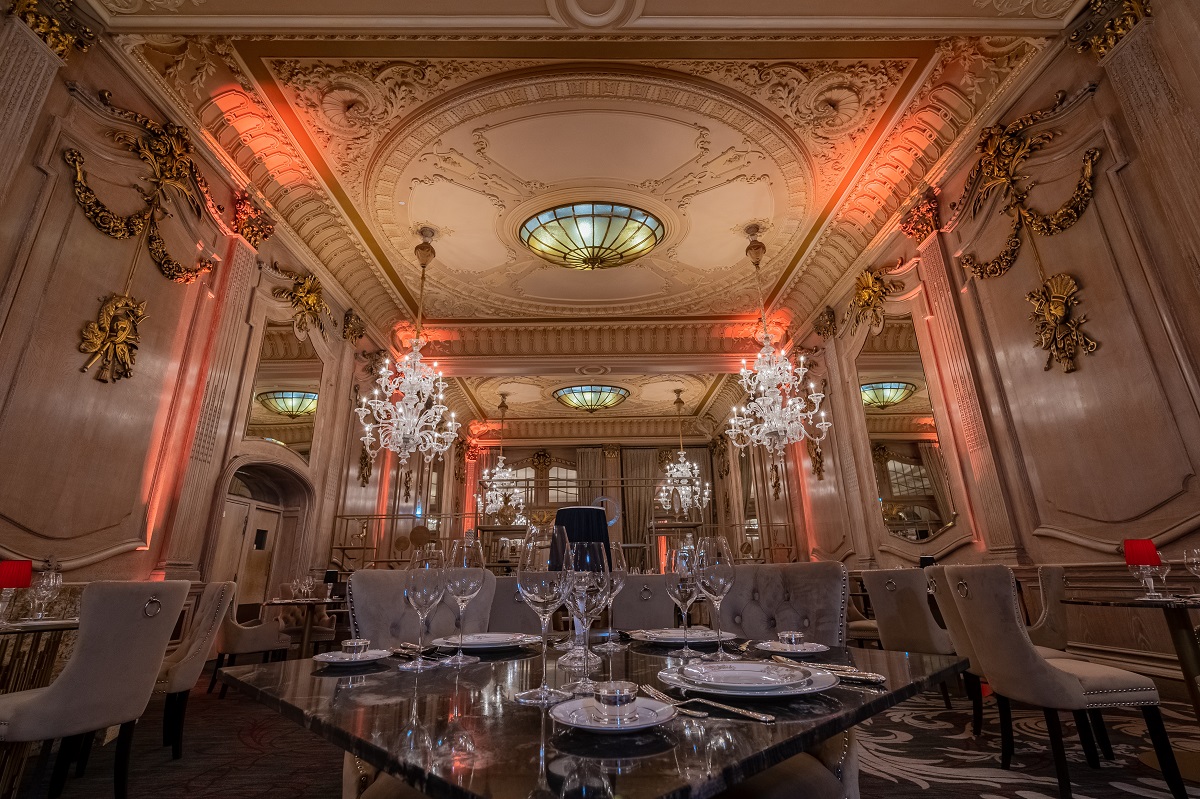 The Dilly is one of London's hottest hotel openings this year, so a destination restaurant within the hotel that lives up to the hype is exactly what we were hoping for. Madhu's at The Dilly offers up a taste of India with creative flare in the opulent high ceilinged, chandeliered Grade II listed Oak Room. Mains of succulent king prawn moilee curry in creamy coconut, slowly simmered channa masala and Madhu's signature spring lamp chops (boozi bafu) have got our mouths watering already…
The Phoenix at Westfield London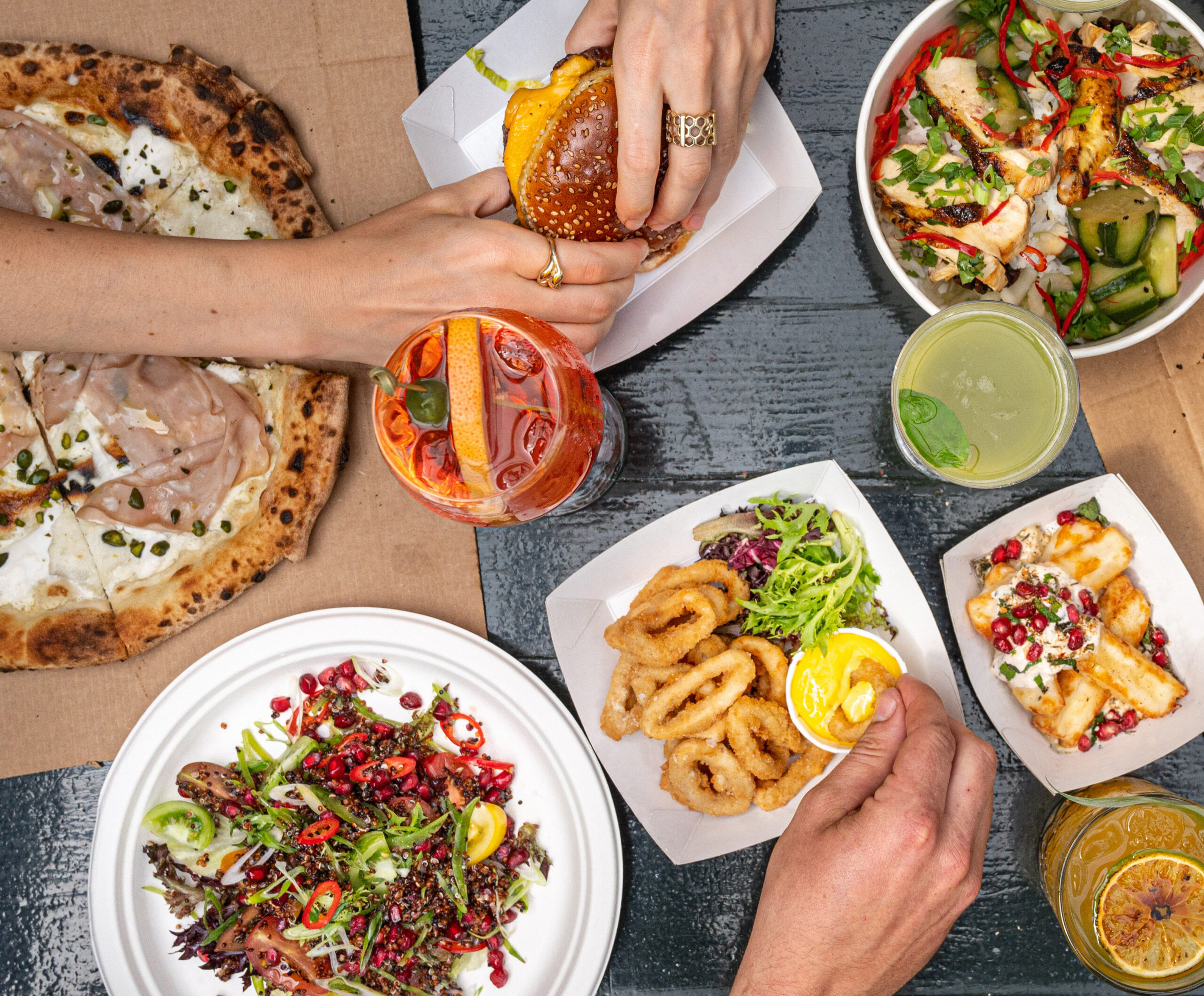 The team behind The Hawk's Nest have announced their next venture will be a vast and vibrant English garden which will seat 400! The Phoenix at Westfield's Shepherd's Bush site will offer shaken cocktails, Neapolitan style pizzas including Nduja & Chilli from just £8.50, and Budvar Tank Beer direct from the famous Czech brewery. With DJ's, live music and specially curated collections of artwork on display, The Phoenix is set to be your new summer destination bar and restaurant! Check out their Insta for a taste of what to expect!
The NoMad Restaurant at The NoMad Hotel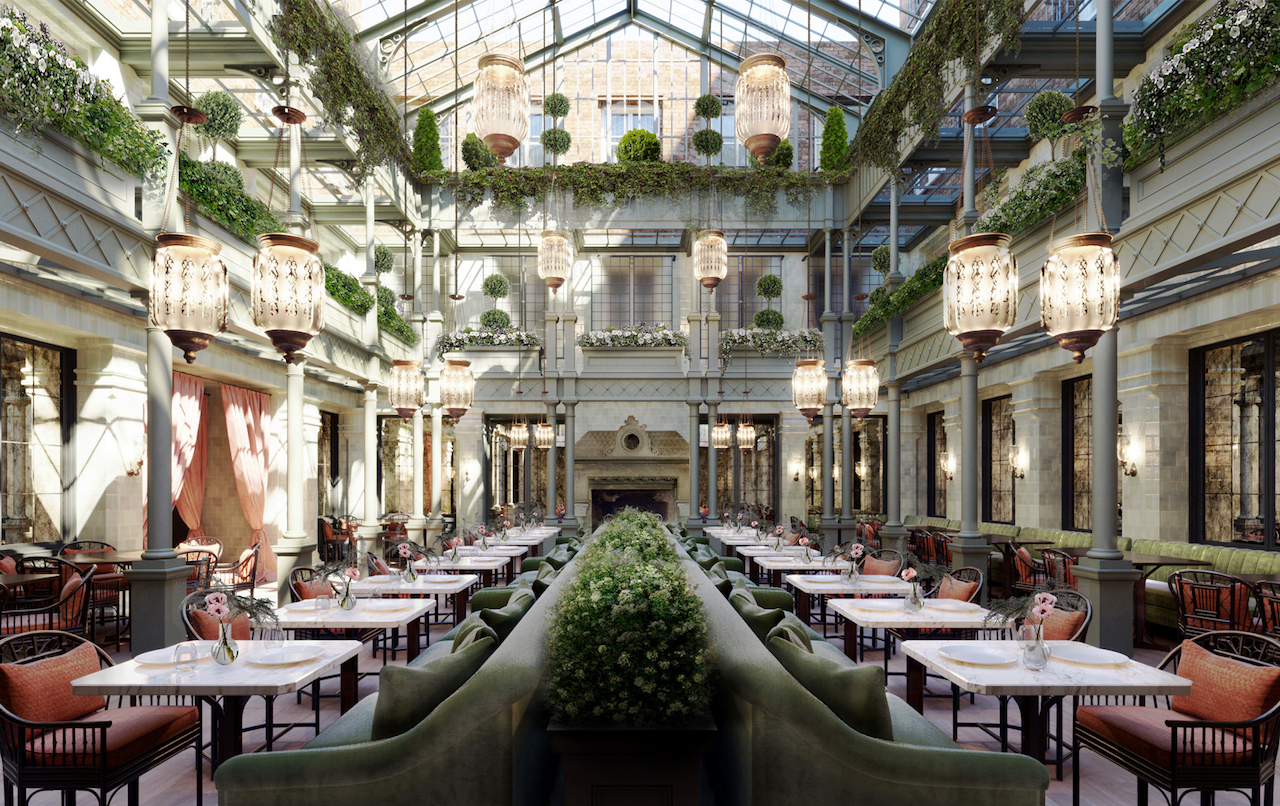 One of London's hottest hotels has just opened, and with it comes The NoMad Restaurant which is set to become of the coolest and creative spots in the city this year. Exec Chef Ashley Abodeely (NoMad LA and New York) is heading up the kitchen, leading a talented team with her culinary vision and working alongside Food and Beverage Director Chris Perone also of NoMad New York.
NoMad Restaurant's three storey atrium benefits from a tonne of natural light in the day and then transforms by night into a moody, intimate setting. There, the eclectic menu focuses on local and regional fare, from farm, field and coast showcasing the best of British and European. The wood-burning grill offers up heritage meats and local produce, while signature dishes will include the stuffed chicken for two, and the seafood tower (reinterpreted for London).
Cocktails, under the direction of Pietro Collina and Leo Robitschek showcase classic, NoMad faves and seasonal specialities with a focus on London.
Side Hustle at NoMad London
Side Hustle meanwhile, which is set in the former police station section of the building takes the form of a classic British pub, with a few surprises! Casual with a sophisticated edge, the menu has been inspired by Ashley's time in LA, so the dishes all have a Southern Cali slash Mexican influenced feel. A cool, casual hangout which is perfect for meet ups with friends or business meetings.
Japanese-Middle Eastern Cuisine at Jiji, Islington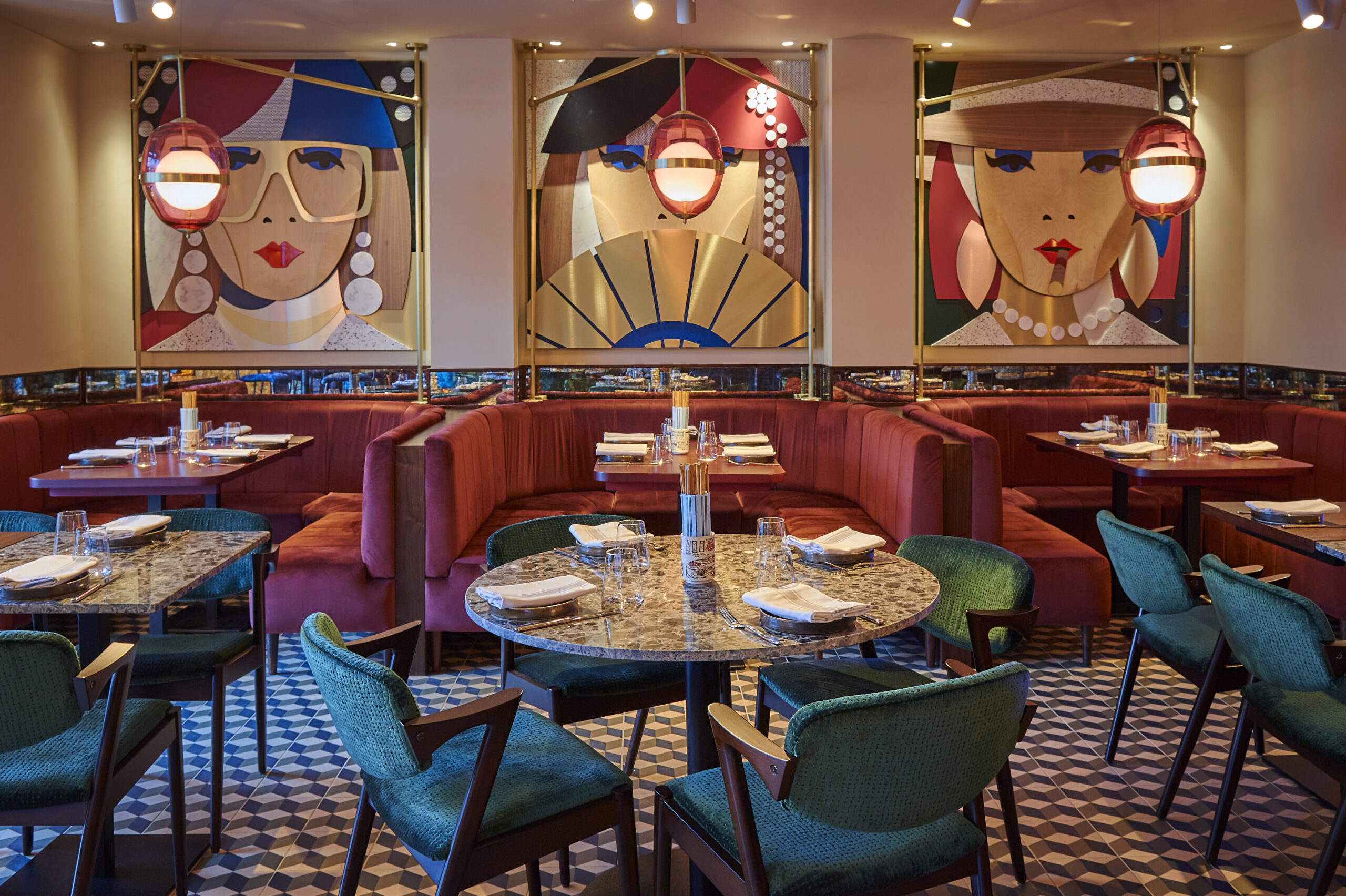 How about this for an eclectic combo? Jiji restaurant from Sumosan's Janina Wolkow has opened in Islington Square offering a casual yet refined space to showcase the cooking and ingredients of Japanese-Middle Eastern cuisine. Highlights on the menu include roast cauliflower with jalapeno sauce, 'perfect egg' with truffle polenta and flamed aubergine with tahini jalapeno. There'll also be a range of freshly prepped sushi dishes, with Exec Chef Bubker Belkhit known as Buba, heading up the kitchen. Look out for the epic artwork indoors, while you can also buy homemade sauces, condiments and books. Check out their website here.
The Light Bar, Shoreditch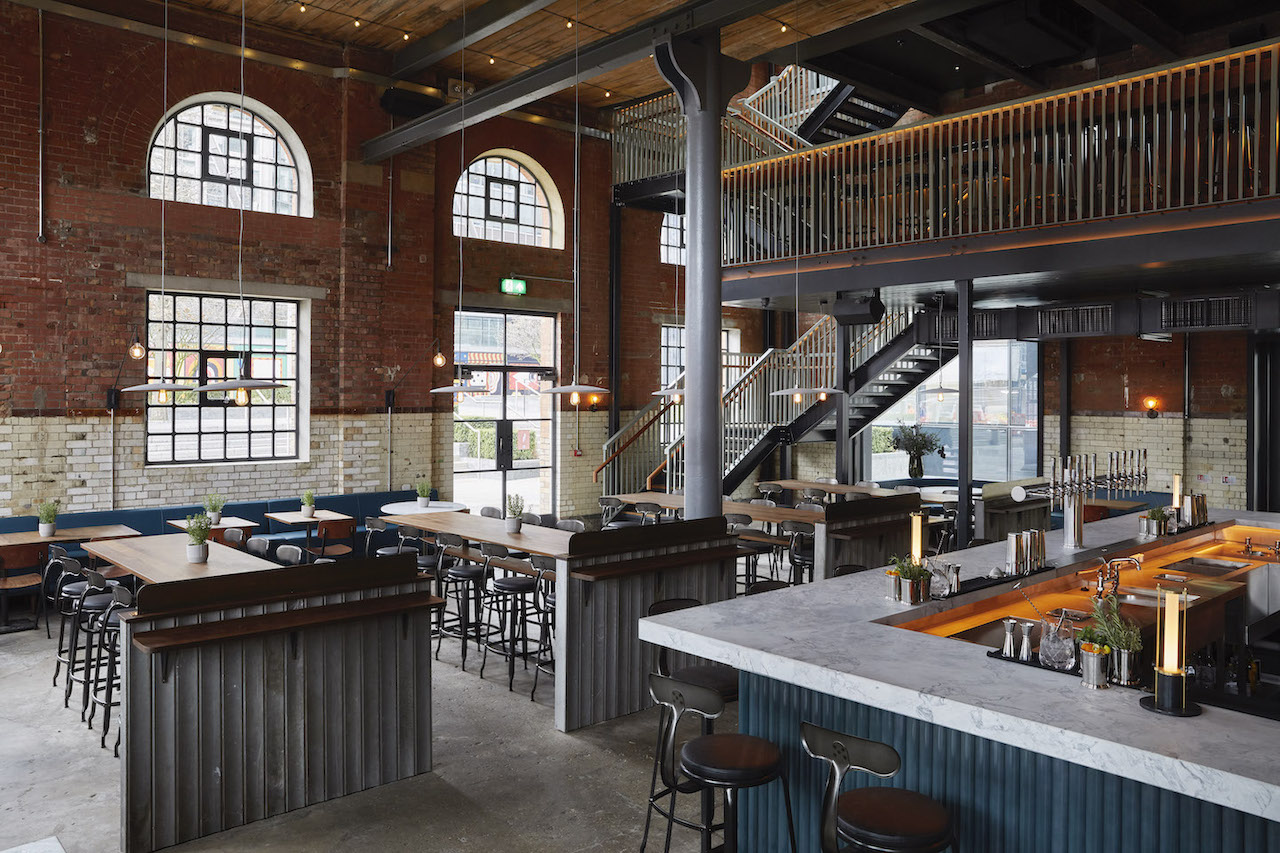 The former Victorian 'Great Eastern Light' power station is shining brightly as a brand new culinary destination set across three floors. The Light Bar – an epic venture between Morten Jensen, Darren Collins and chef Johnnie Collins includes a restaurant, bar and outside terrace on Shoreditch High Street as an iconic venue is reborn! With impressive interiors featuring exposed steelwork and glazed brick, the mezzanine Copper Bar – a stunning cocktail bar, overlooks the Engine Hall's ground floor bar and dining space. Easy on the eye with its mid-century furnishings, filament lamps and lush plants, you can expect British dishes with a focus on sustainability, gorgeous cocktails, seasonal menus and a relaxed, welcoming feel. There's also an awesome space on the top floor for events and private hire. Get in on the action, here and follow them on Instagram here.
BiBo at Mondrian Shoreditch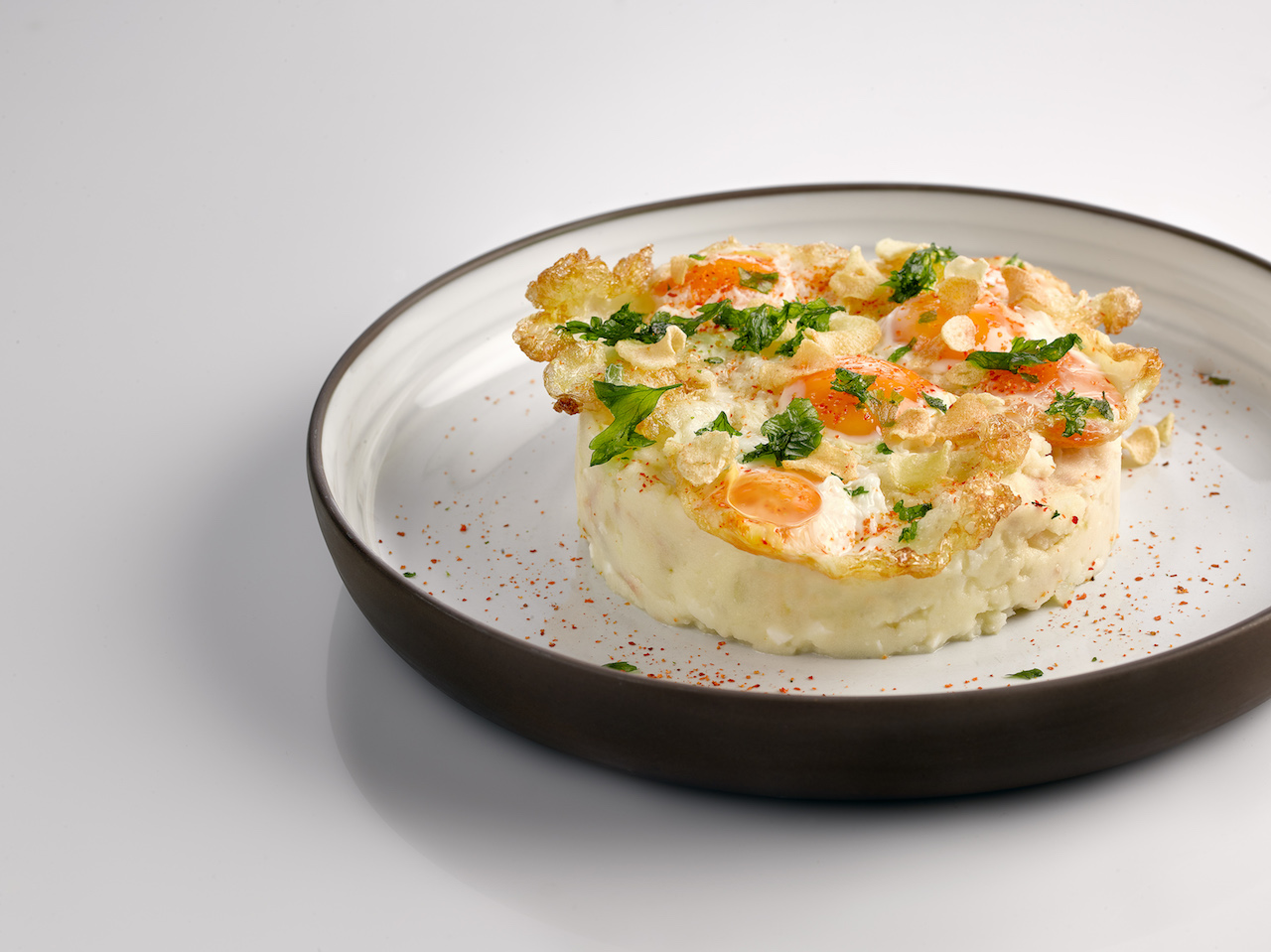 World renowned three Michelin starred Chef Dani Garcia's first venture in the UK, will see him head up BiBo at Mondrian Shoreditch. The lively, urban space for casual dining on the lower ground floor of the hotel will be Dani's fifth restaurant concept showcasing his rich Andalusian heritage.
Diners can look forward to iconic dishes like oxtail brioche, creamy ham croquettes, Russian salad, and freshly made guacamole, a showstopping combo of avo, green peas, broken-up barrata, mint and nachos.
With high tables for tapas and subtle Andalusian touches to the interiors, the central island bar showcases a statement mirrored raft and globe light, while the Spanish courtyard outside is the perfect place to enjoy lunch in the warmer months with its retractable glass roof to ensure the rain won't stop the fun.
Sycamore Vino Cucina at Middle Eight Hotel, Covent Garden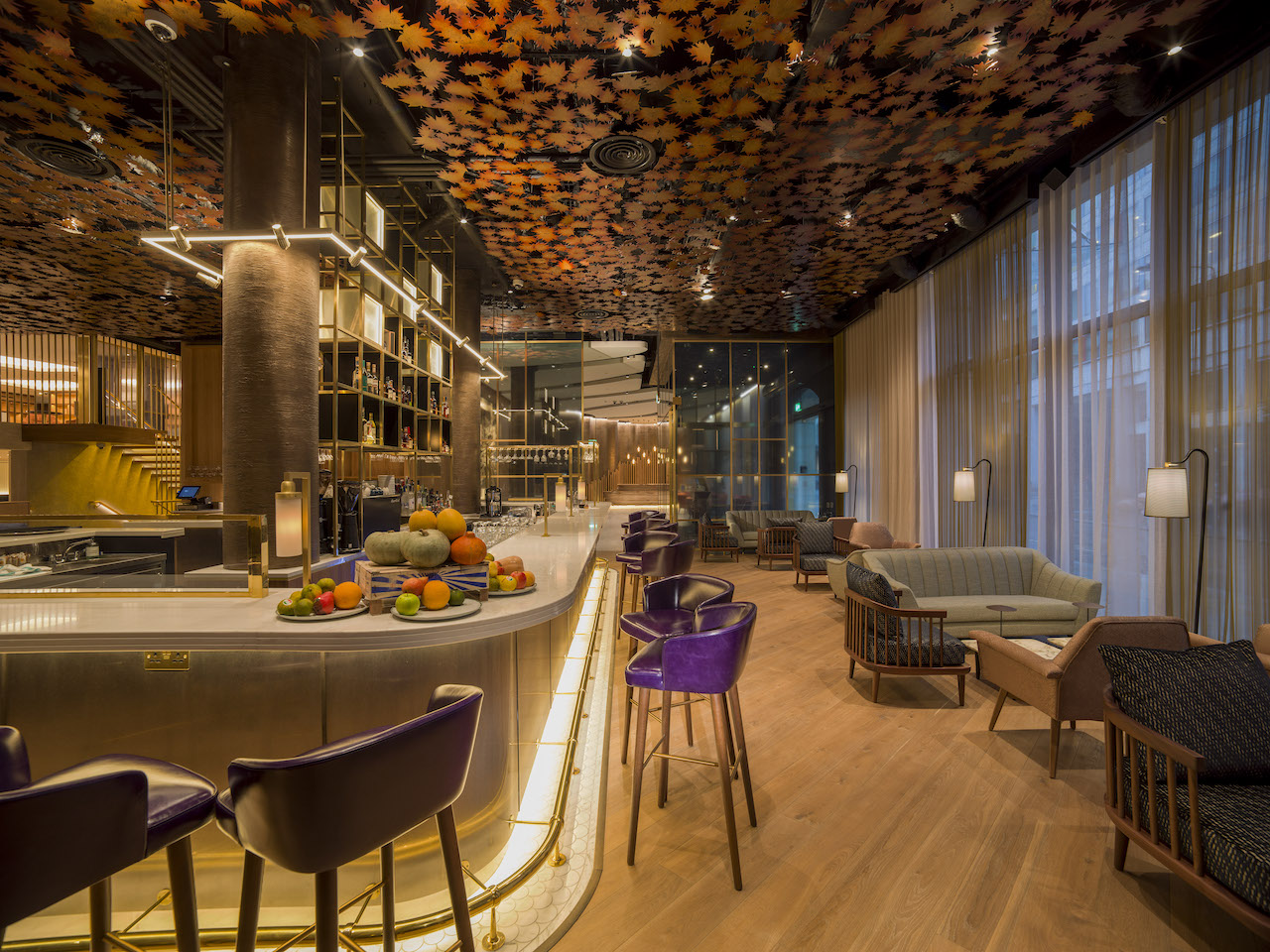 There's a new all day Italian dining space in Covent Garden which is high on our list of must-visits! Sycamore – the new restaurant and bar within Middle Eight's luxury hotel will showcase Italian dishes while using British produce. Head Chef Paul Robinson has put together a delicious menu of signature delights like Sgombro bruciato (torched mackerel, horseradish, pomegranate), and Bistecca di manzo (35-day aged longhorn porterhouse, whipped potatoes, spinach). Cocktails will champion classic Italian mixology including the signature Sycamore, a beautiful blend of gin, elderflower cordial, grapefruit bitters and prosecco, while there'll also be range of artisan wines on offer. With an open kitchen and mid-century style furnishings in the main space, this urban hangout should be on your list for breakfast, lunch and dinner with DJs doing the entertaining late into the evenings.
Bisushima at Page8, Covent Garden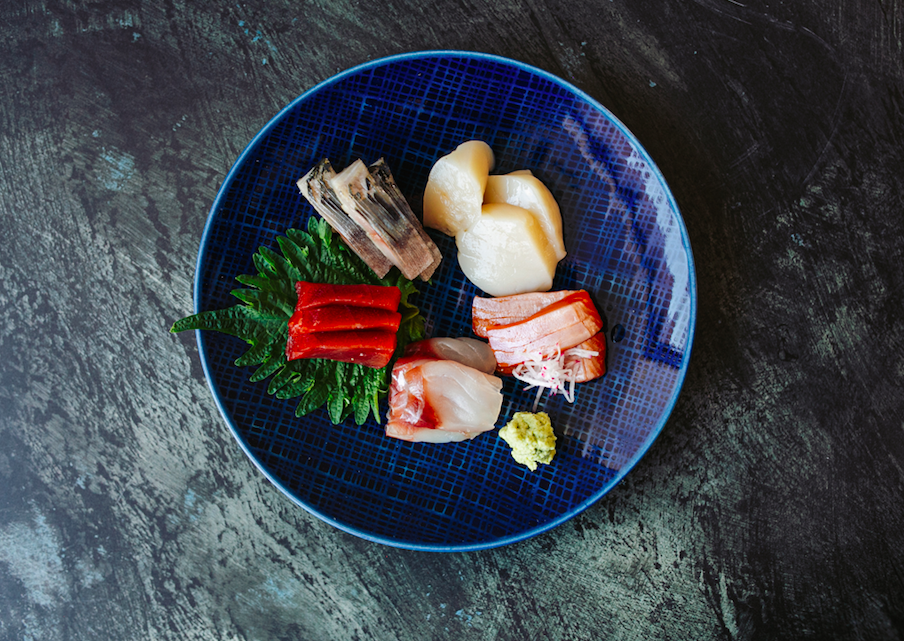 Bishushima restaurant on the top floor of the fabulous Page8 Hotel, Covent Garden boasts incredible views across Trafalgar Square making the stunning roof terrace the perfect place to social distance in style with covered and heated areas and comfy, cool furnishings. The modern, contemporary Japanese restaurant offers thoughtful, innovative well balanced cuisine with a gorgeous space indoors which has been designed with the concept of Shinrin-yoku in mind – exuding an air of calm in natural surroundings.
Menu highlights include the Japanese sharer omelette with dashimaki tomago with fresh white truffle and grilled butterflied sea bream for two along with a range of chef's signatures like sashimi, nigiri and luxury black caviar.
From the bar, you can expect a selection of wines, Japanese cocktails and sakes. Check out our review of Bisushima here, and their Instagram here.
Chameleon – Experiental Space and Restaurant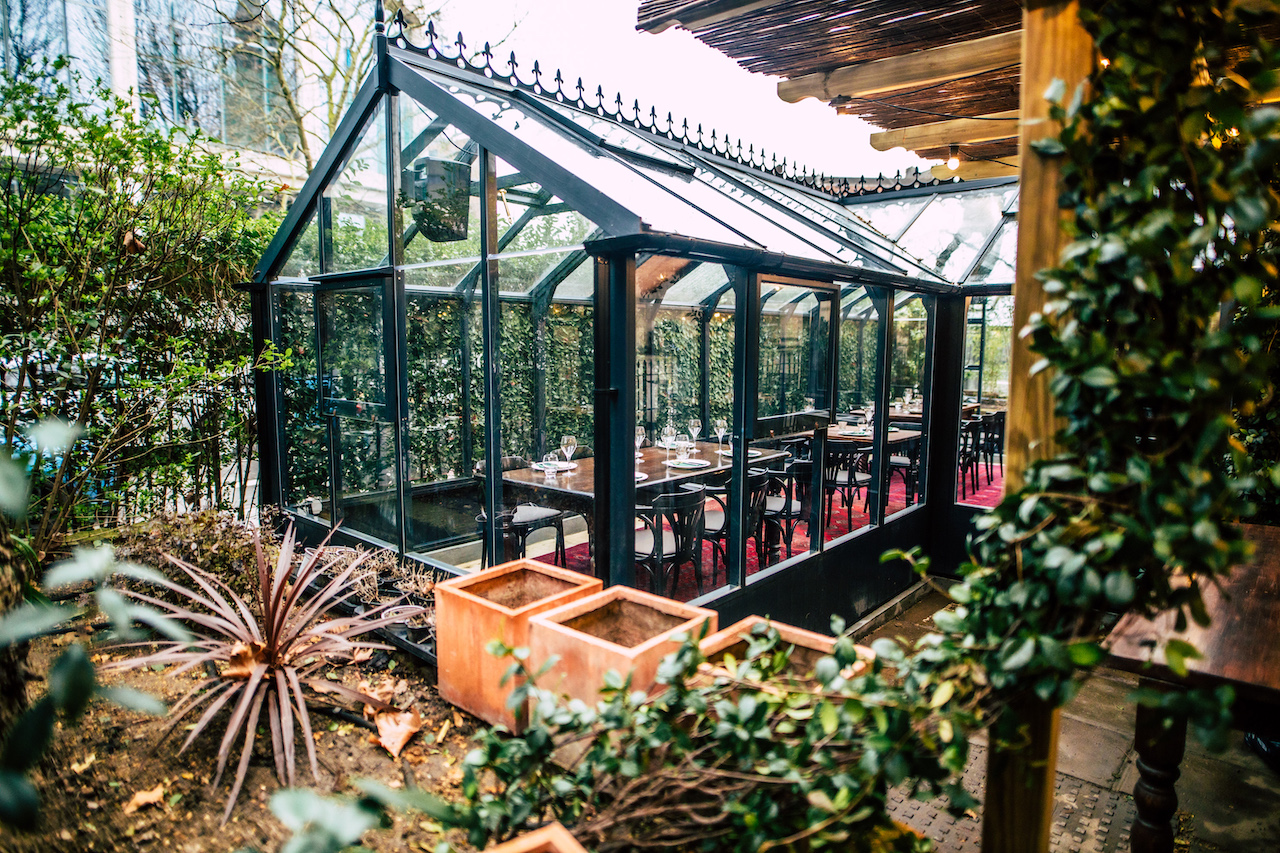 Chameleon opened back in April at the stunning Grade 1 listed One Marylebone and has bedded in nicely! With a Telavivian style sharing menu, outdoor seating and alfresco dining in the Garden Lounge, plus nine enchanting private greenhouses, the floral garden theme is perfect for Spring, transforming into a beach club paradise for summer. Look out for other awesome ventures throughout the year including their 'Curious' event with big name DJs, as well as wellness sessions and cinema clubs. Book here.
Sumi, Notting Hill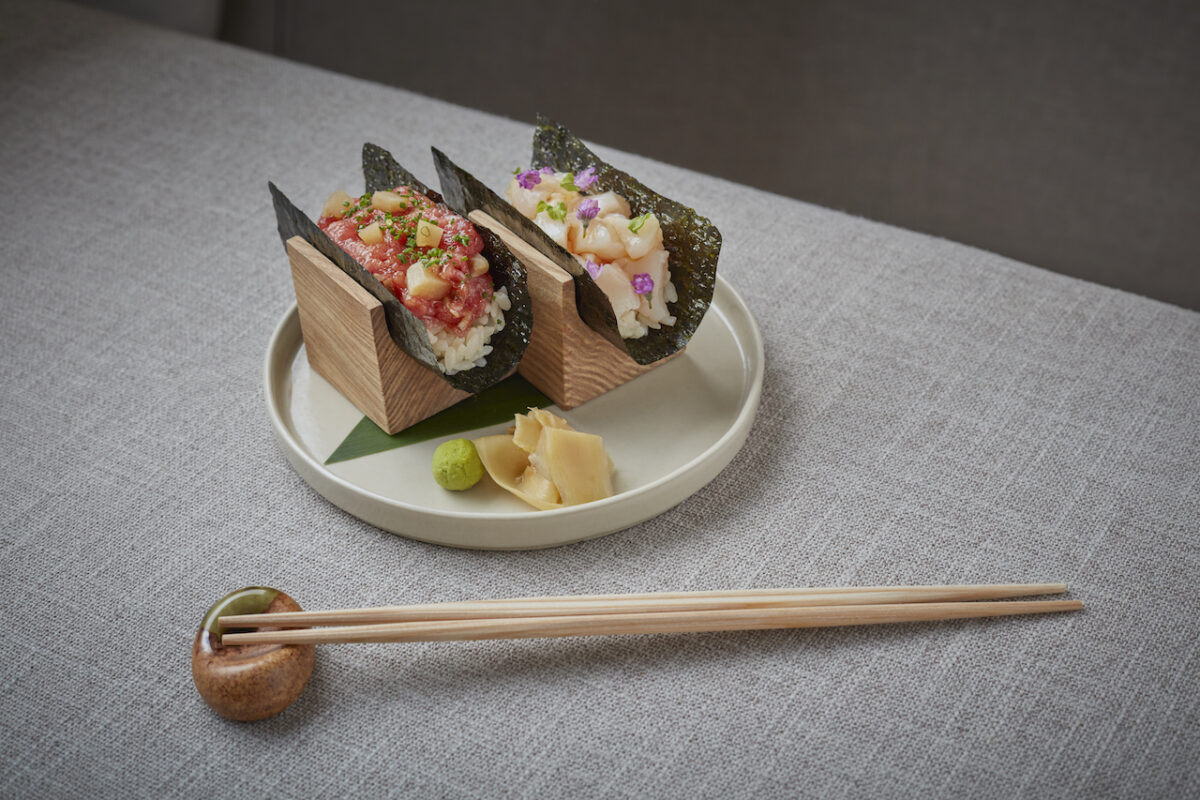 After opening late last year and offering lockdown Londoners an incredible eat at home service, Sumi is now fully back open and welcoming guests! This more casual version of sushi master Endo Kazutoshi's high end White City restaurant 'Endo at the Rotunda', serves beautifully prepared dishes in more relaxed surroundings with a multi-sensory experience at its heart. With dishes inspired by Endo's travels while drawing on Japanese traditions, diners can enjoy a full range of nigiri, sashimi or temaki style sushi, with one of the highlights including Hotate, a temaki made with diced scallop and Hana Hojiso flowers, while the Japanese A4 Wagyu striploin served with charred puntarella and a yuzu onion sauce is another definite must-order. Check out their picture perfect sushi on Instagram here, or visit their website, here.
Nobu Restaurant and Terrace at Nobu Hotel London Portman Square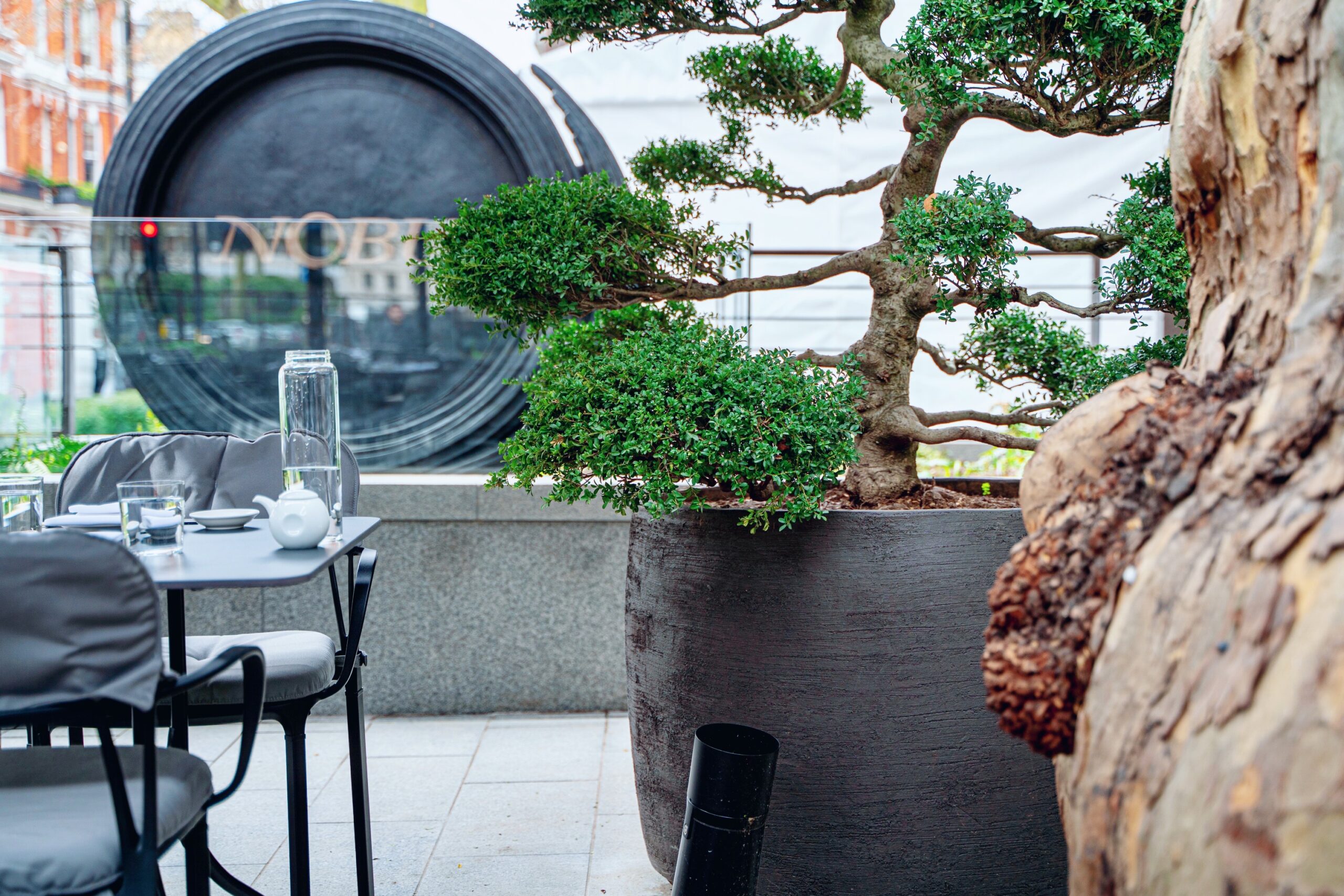 Nobu Hotel London Portman Square offers up Nobu's infamous and world-renowned dishes like Miso Cod, Seafood Ceviche and Yellowtail Jalapeño in exquisite surroundings, along with cocktails, wines and sakes. With a spacious, stylish terrace, there's also indoor dining at Nobu Restaurant with a delicious menu including three of the most celebrated offerings on the menu: Lobster Tempura, Creamy Lemon & Red Jalapeño, Chilean Sea Bass & Wasabi Lime Miso and Crispy Pork Belly with Apple Wasabi Salsa. Private dining options are available for up to 24 guests, a Nobu Bar and Nobu Lounge. Basically everything you could ever want, all in one place!
Biltmore Cafe & Terrace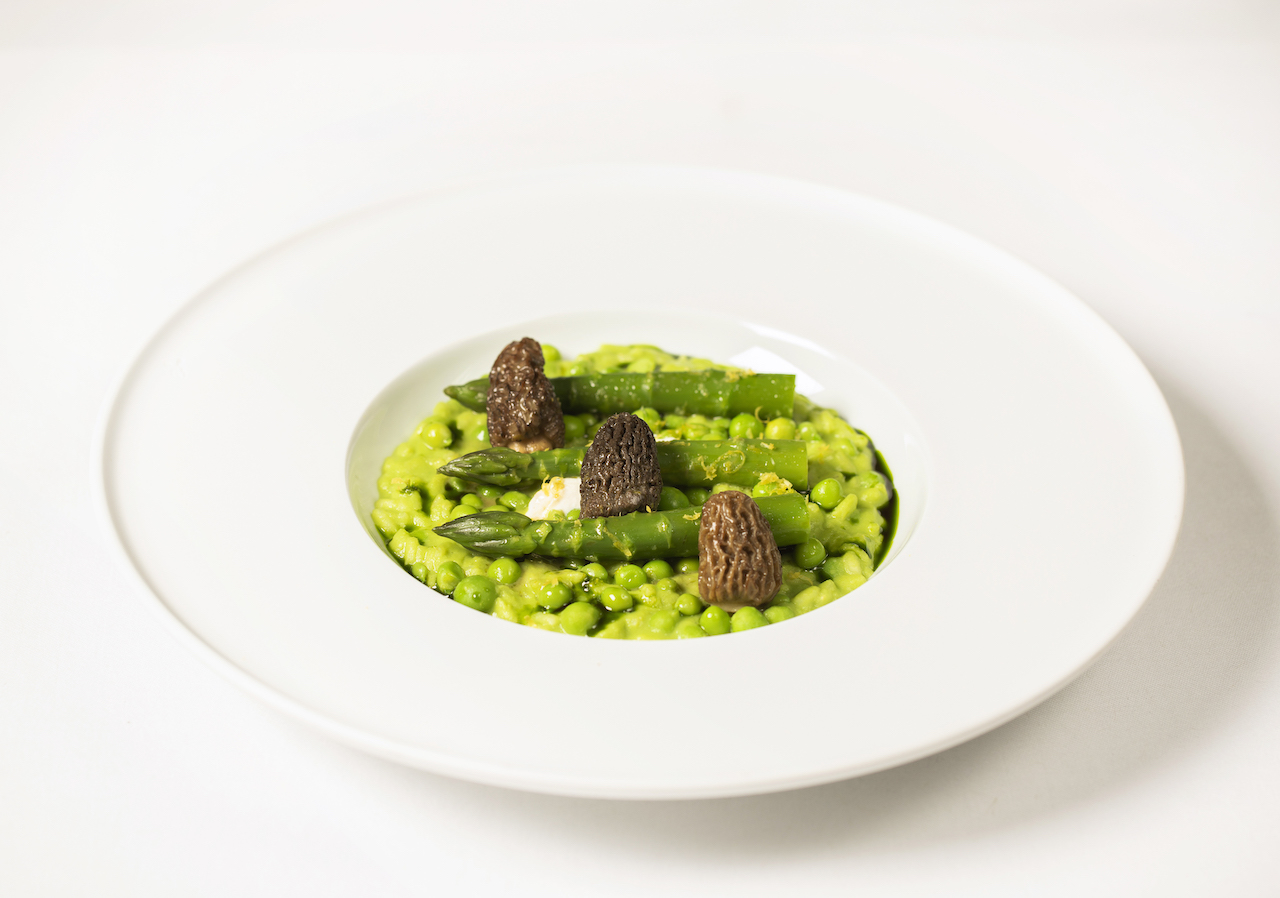 Jason Atherton's latest venture is the brand new Biltmore Cafe & Terrace at The Biltmore Mayfair. With The Betterment's Executive Chef Paul Walsh at the helm, they'll be open for alfresco drinking and dining from April 21st in their stunning terraced oasis. You'll be able to enjoy delights like the English pea risotto with aged parmesan and lemon ricotta (pictured), as well as delicious fresh Dover sole and the buttermilk fried chicken sandwich. Keep an eye on their Insta page for the very latest.
Como Garden, Kensington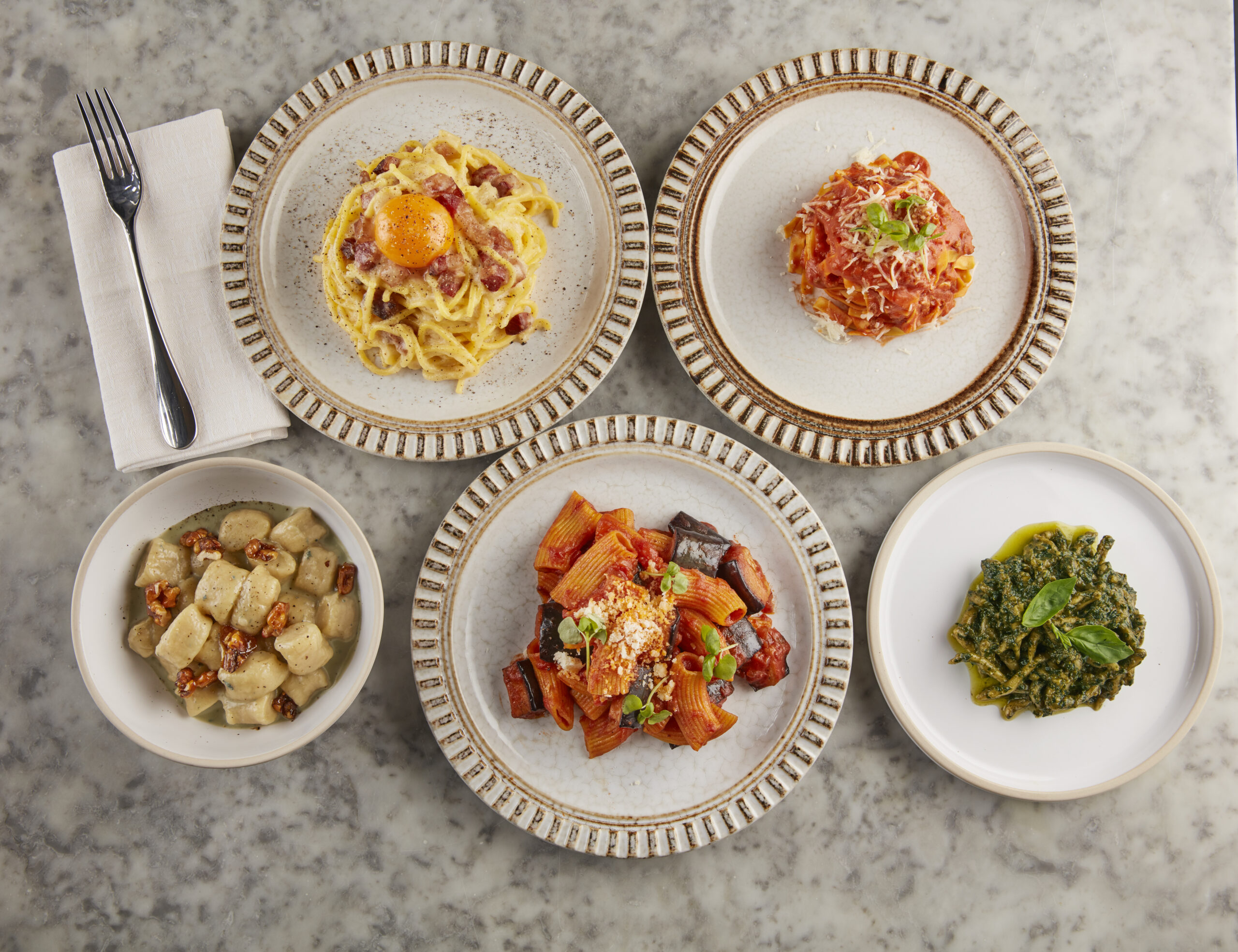 With botanical gardens and an interior inspired by the enchanting Lake Como, Como Garden in Kensington which is the sister restaurant to Zuaya, opened briefly in December and then of course closed again in January! Now fully open and being hailed as an epic Italian tapas eaterie, you'll definitely want to try at least three dishes each to get the full experience. Choose from scrumptious fresh home-made pastas like gnocchi with gorgonzola and caramelised walnut or tagliatelle al beef ragu.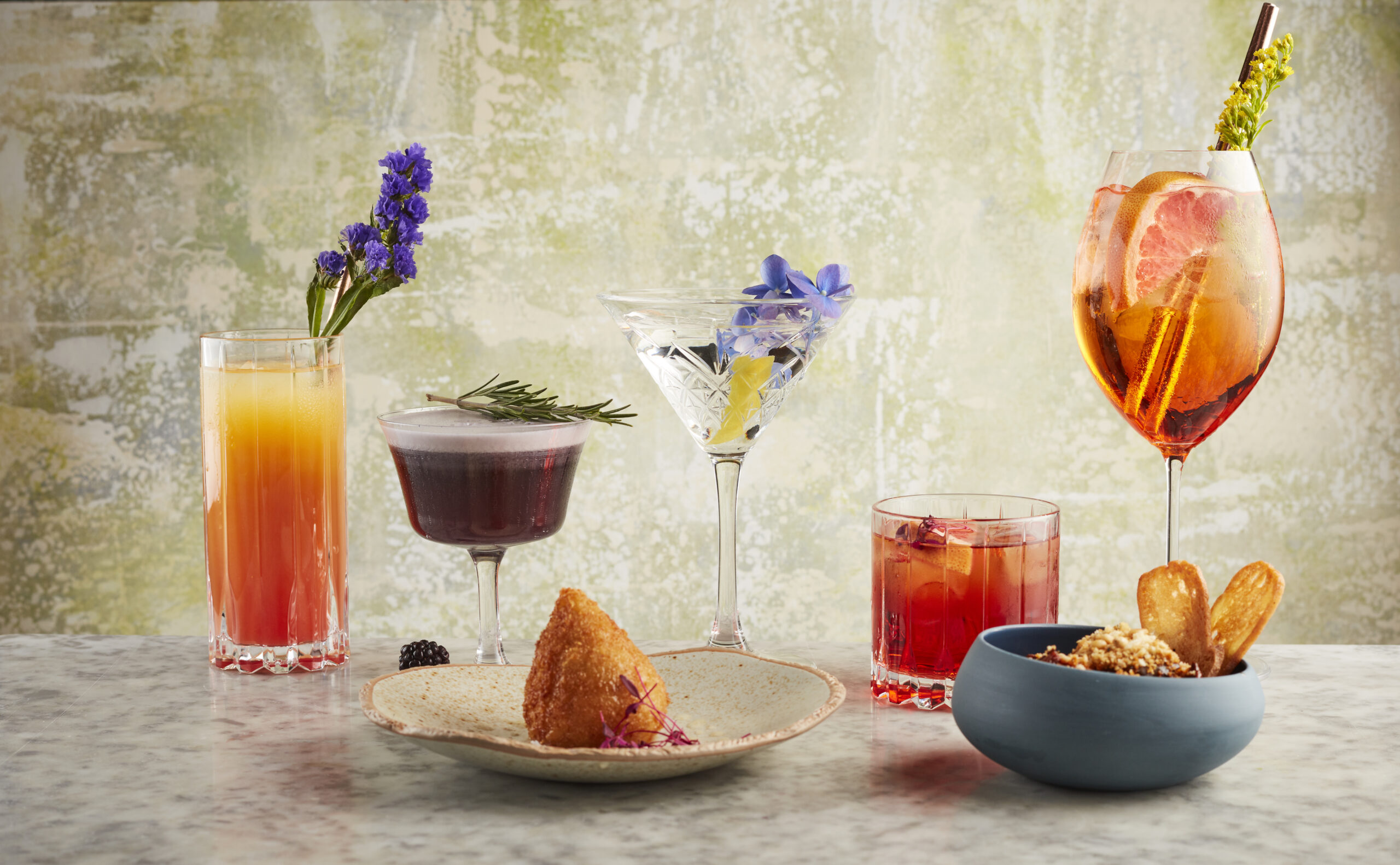 There's also plenty of fish and veggie dishes and they're all designed for sharing in fabulous surroundings. Book here.
The Last Talisman Drinking House and Asian Grill, Bermondsey Street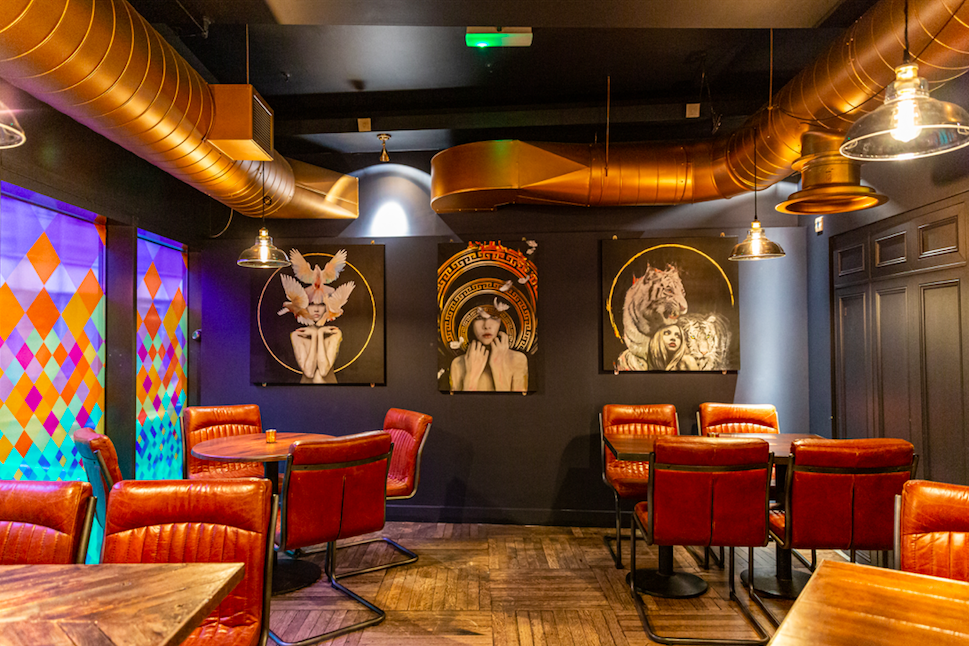 Innovative cuisine and clever cocktails is the name of the game at this super cool spot. The Breakfast Group have injected some new life into the old Village East site with The Last Talisman Drinking House and Asian Grill.
With an industrial feel, art-deco furnishings and a separate tropical cocktail bar called Mala Madre, its culinary offerings come courtesy of chef Tim Ross-Watson and include eccentric British-Asian sharing plates. We're loving the sound of the unconventional 'grilled cheese' with crispy beancurd skin, and the Chinese 'sausage roll' served with hoisin. Featuring art works from some awesome global contemporary artists (and launching with the works of former Prodigy band member Maxim), there'll also be regular DJ sets, making it one of the coolest new bar/restaurant concepts of 2021. Click here for their website and here for their Insta.
Los Mochis, Notting Hill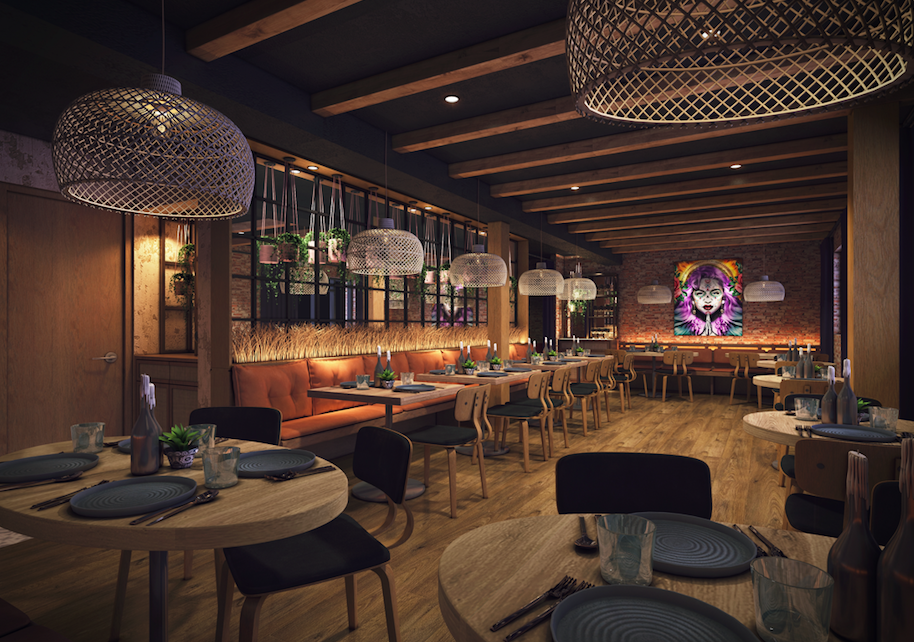 This is a must-visit for any experimental foodie fan as Mexico meets Japan with a fusion of incredible MexiCali dishes. The Gangster Taco Menu is well worth sampling and you can even swap out the tortilla for lettuce wraps. 'Trailer Park KFC' is right up our street with Korean fried chicken, Napa cabbage and jalapeños, while you can also feast upon miso black cod, quirky quesadillas and maki rolls. Catering for all day dining, Los Mochis is also a tequileria with a collection of small batch artisanal agaves on offer.
We can't stop thinking about the smokey 'Mezcal Haze Paloma' with grapefruit, lime, syrup and sparkling water or the 'Late-Night Martini with Ocho Blanco, lychees and vanilla – yes please. Expect rustic authentic Mexican vibes fused with sophisticated Japanese touches from multi-award winning restaurateur Markus Thesleff, while Los Mochis has also just unveiled its new mural, created by Jorge Tellaeche. Open 8am – 10pm. Check out their Insta here and their website here.
HIVE at Selfridges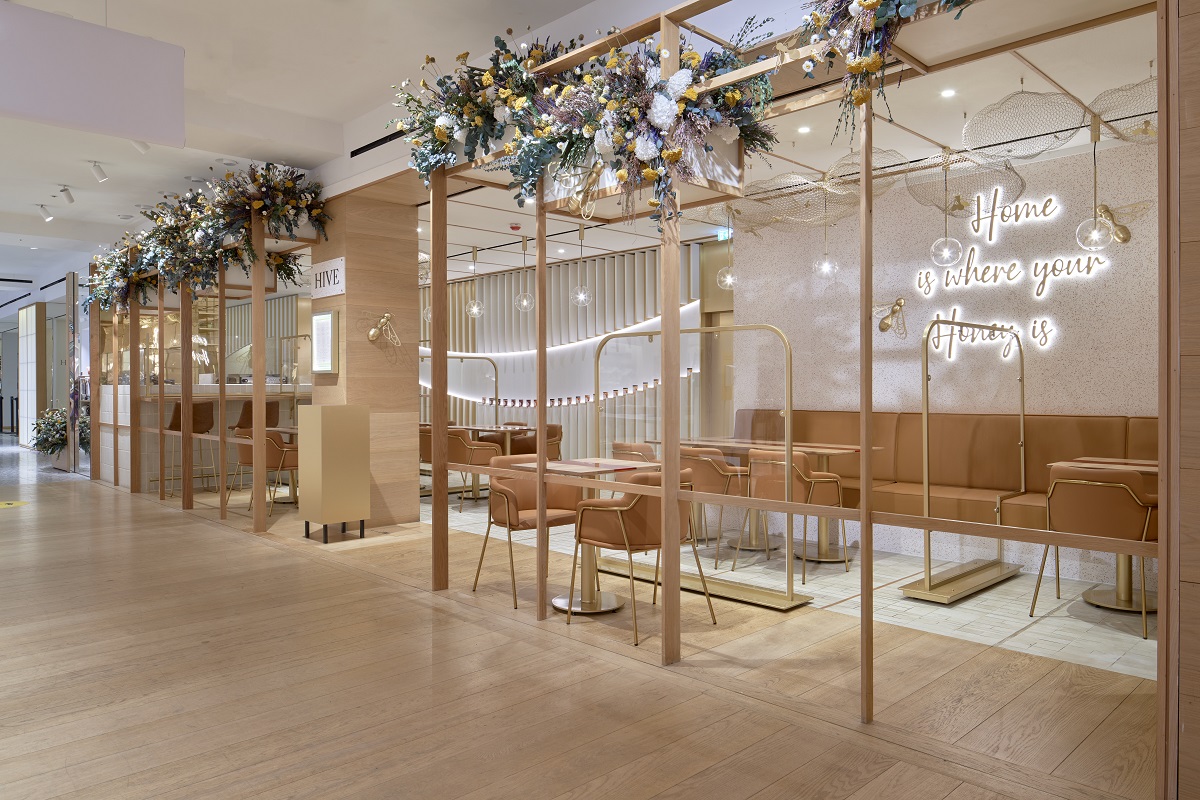 Not only are the restaurant's interiors absolutely stunning, HIVE on the third floor at Selfridges on Oxford Street is honey based – how sweet is that?! Four real beehives arrive on the 26th April containing no less than 100,000 bees who will work away to create the honey foundations for some incredible dishes. We all know the vitality of bees to our eco-system with their pollination responsible for a third of the world's food production and HIVE is passionate about educating its guests while they enjoy an unrivalled experience. With an all day Michelin Star Chefs' influenced menu, you can expect starters like baked St Marcellin with truffle honey and mains like cornfed roasted chicken breast with honey glazed carrots, savoy cabbage and Lyonnaise potatoes. They even offer sumptuous breakfasts – we can't stop thinking about figs on toast with ricotta and honey… You can find out more here or follow on Insta here.
Namaaste Highgate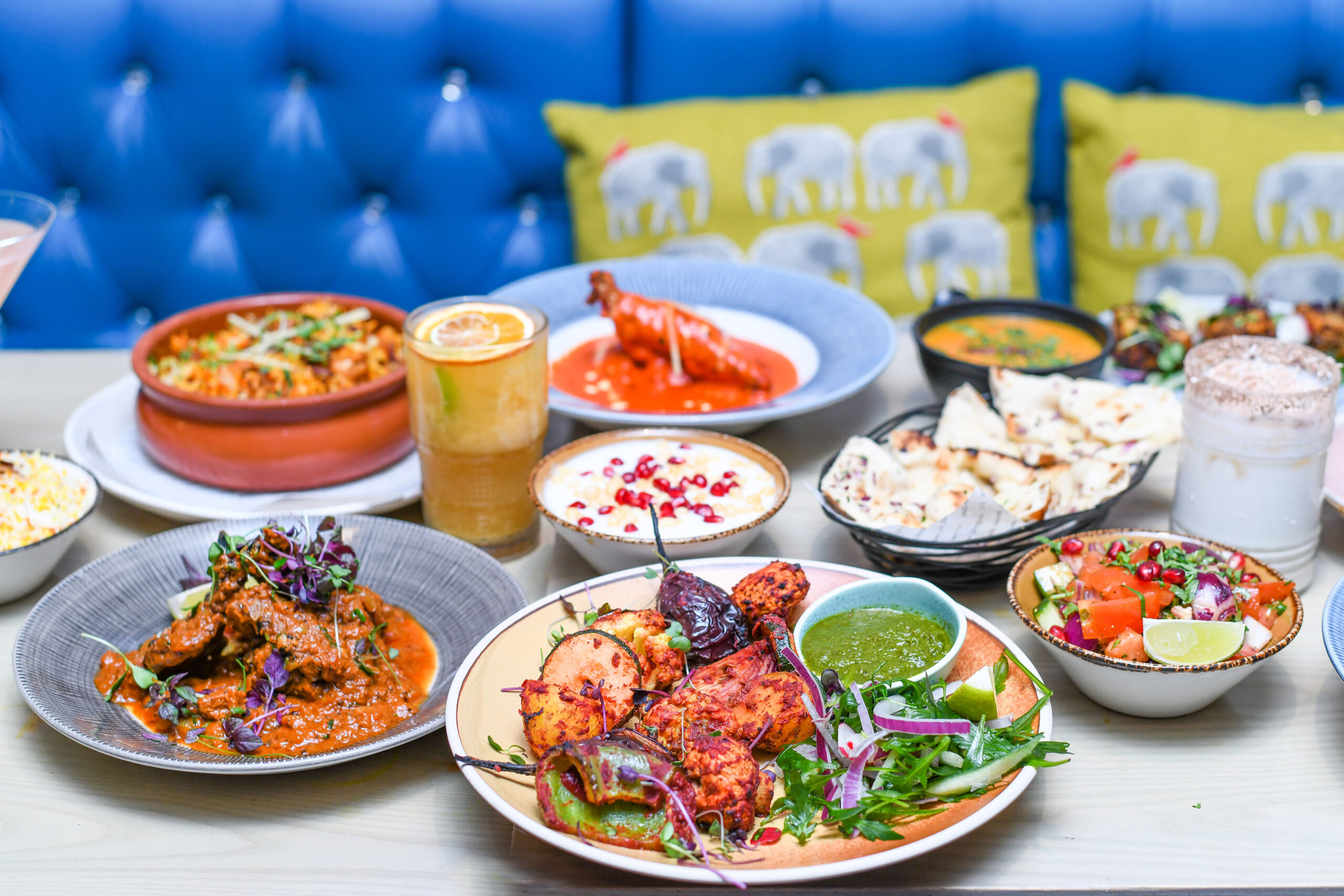 Somebody try and stop Namaaste! Following on from the success of Namaaste Kitchen and Salaam Namaste, award winning chef Sabbir Karim's third restaurant Namaaste Highgate has literally just opened its doors. With modern interpretations on classic dishes, you'll love their chaats and chapati, speciality small plates and market special, while ribs and chops from the tandoor have that extra special flavour. Click here for their website.
Megan's, Surbiton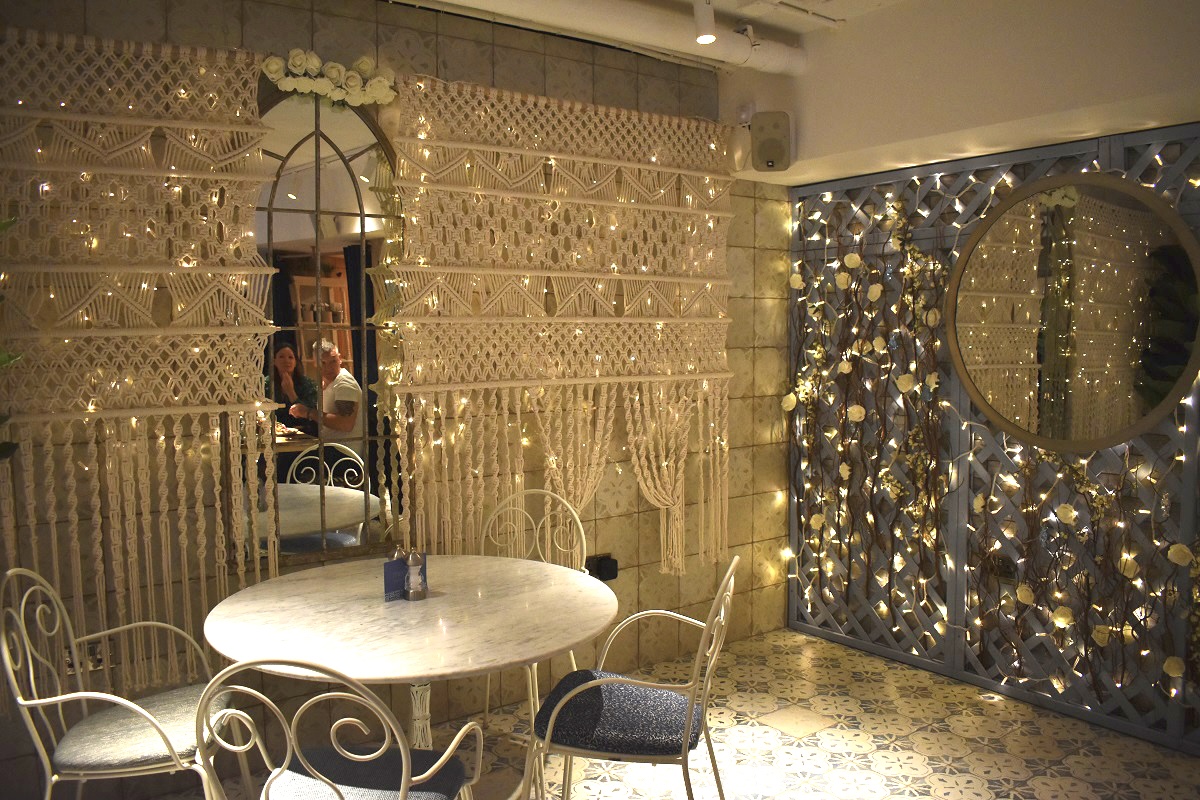 Open for brunch, lunch and dinner, we're super excited to see a gorgeous new Megan's – this time in Surbiton. The casual neighbourhood restaurant with stunning interiors has taken over a former post office for its latest opening and we can't wait to step inside! Child friendly, laptop friendly and prosecco friendly (that one needs no explaining if you've been to a Megan's before), your second home awaits – book now by clicking here.
Marugame Udon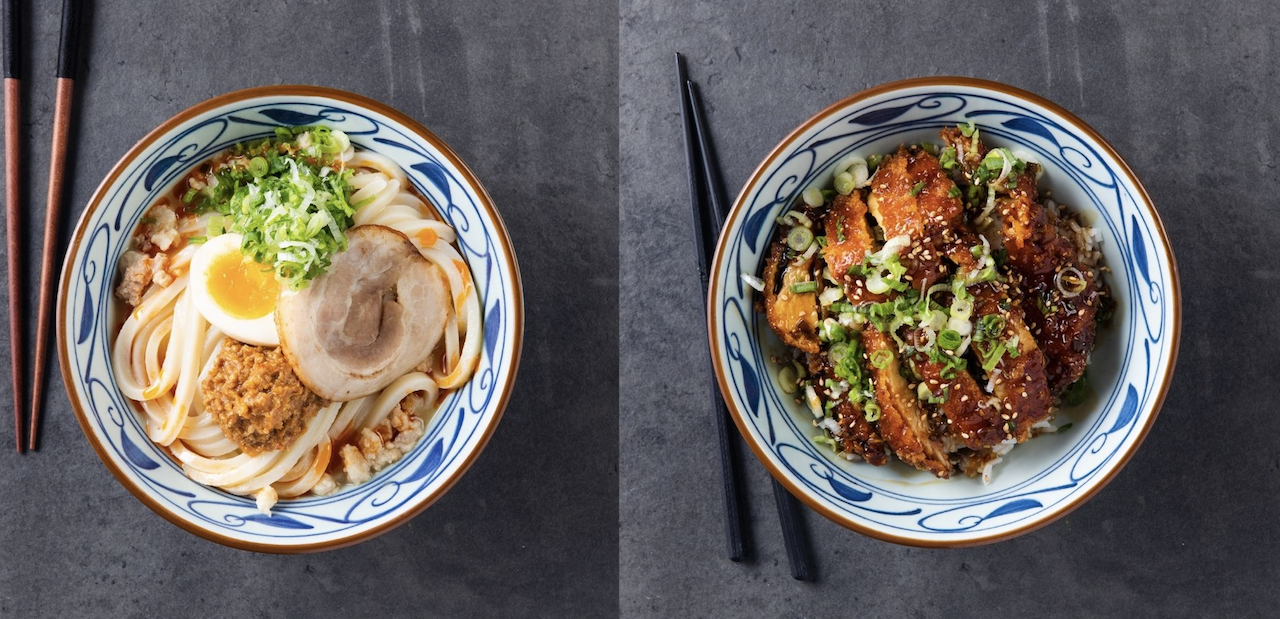 The world's largest udon noodle restaurant has arrived in London this summer! Japanese restaurant group Marugame Udon renowned for its traditional Sanuki udon recipe, will unleash its magic at their new Liverpool Street station site from July.
With authentic bowls of noodles and freshly fried tempura on the menu, dishes will include Kama Age, Beef Nikutama with sweet short-rib and Chicken Katsu Curry Udon, served up from their incredible open kitchen. Chef Kouhei Honkawa has created a bespoke menu include vegan udon and vegan tempura, plus a range of gorgeous desserts. Marugame Udon have since opened their second site at the 02 in Greenwich.
28°- 50° Wine Workshop & Kitchen Chelsea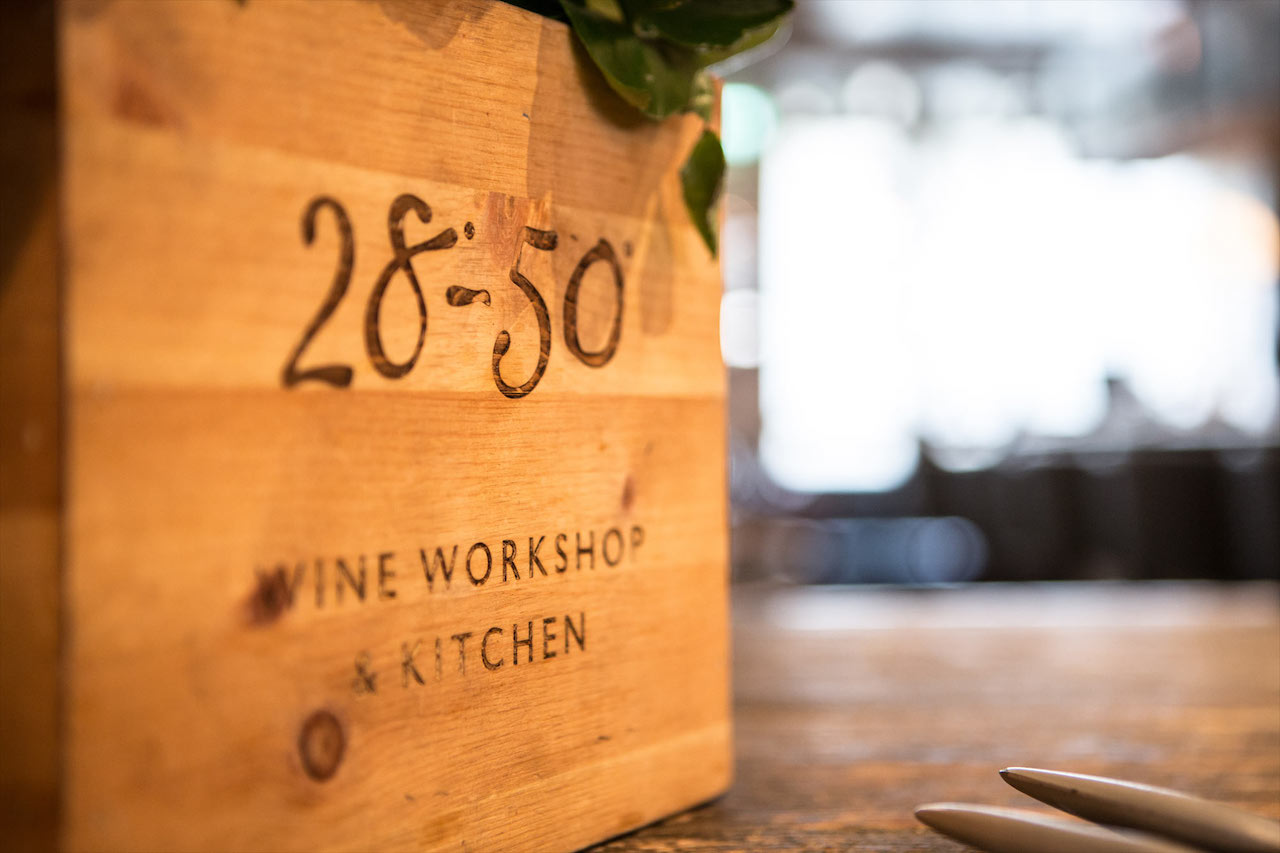 One of our fave independent wine specialists have opened their third site on the King's Road. With a carefully selected wine menu featuring some real beauts and a European brasserie style menu from Exec Chef Julien Baris, you can expect delicious cheese and charcuterie, along with a fresh selection of sharing seafood platters. With the group having recently won The World's Best Micro-Wine List, 28°- 50° Wine Workshop & Kitchen Chelsea is the perfect place for the team to build on this with passionate and knowledgeable sommeliers on hand and ready to share their incredible wines. The new 80 cover wine bar and kitchen featuring a rustic feel, will include a countertop bar and courtyard with interiors styled by Richard Green (Founder and Owner of Rivera Restaurants & Luxury). For the month of July, they're also offering a gorgeous new menu to celebrate Rose Month.
Park Row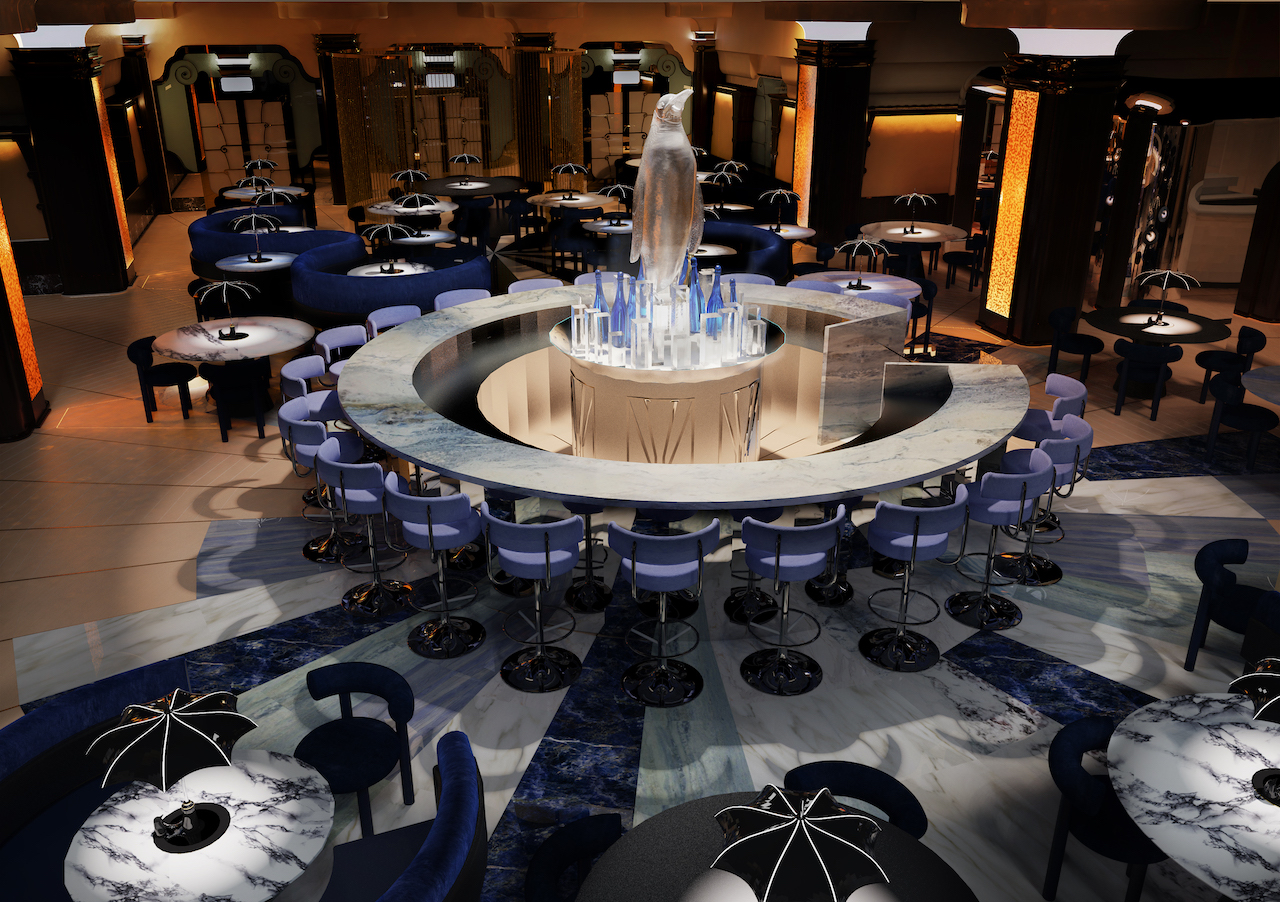 A world first, DC inspired Park Row opened this summer and features five restaurants and bars, immersing diners in a gastronomic experience inspired by timeless stories and iconic characters like Batman, The Joker, Wonder Woman and The Penguin. Opening on Soho's Brewer Street, the hidden doorway will descend into the Batcave. There, guests can can choose from historically inspired British dishes at Pennyworth's. The Penguin's decadent Ice Lounge meanwhile, with feature live entertainment and an international menu. There'll also be Catwoman's art inspired Rogue's Gallery, incredible cocktails at the Old Gotham City speakeasy, and you'll need to book well in advance for the multi-sensory tasting menu at Park Row's Monarch Theatre. Click here to sign up for updates before anyone else.
The Hottest New London Restaurant Openings for 2022
Muriel's Kitchen at The National Gallery – Opening Early 2022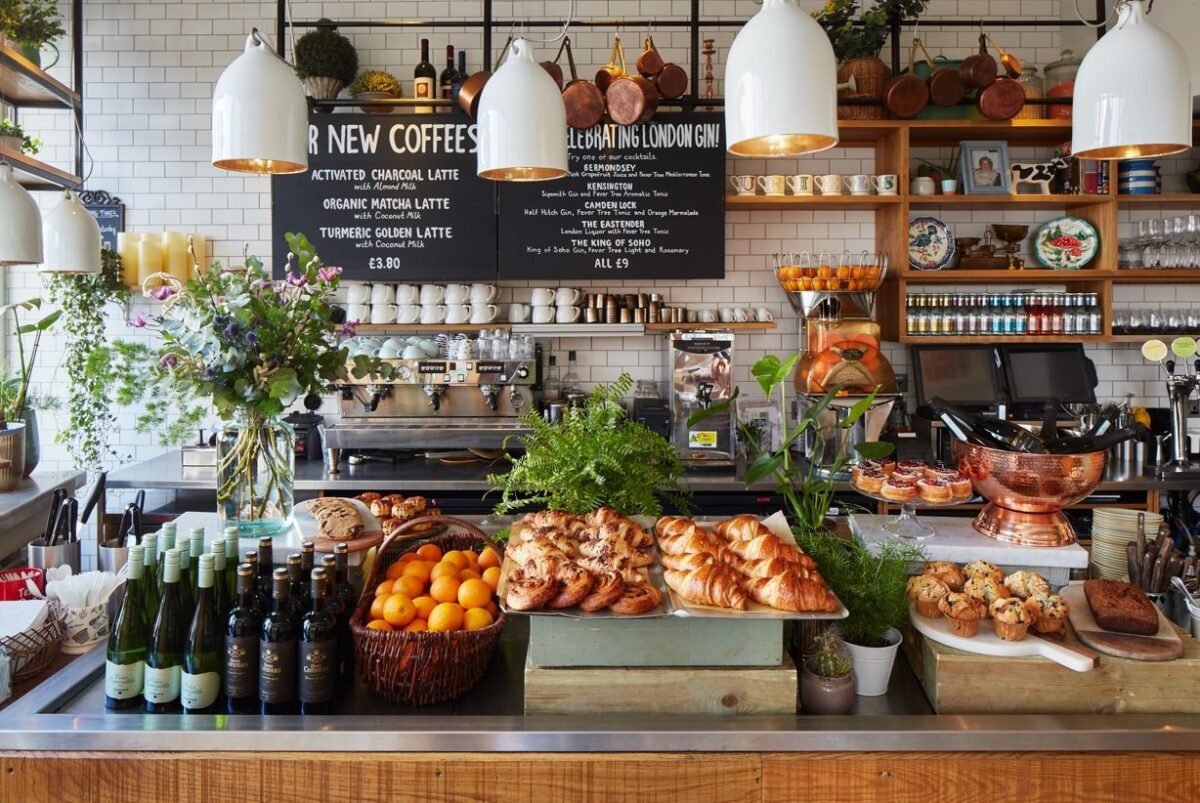 Come 2022, you'll be able to soak up a bit of culture and then enjoy a delicious dining experience at Muriel's Kitchen which is introducing three brand new dining concepts to The National Gallery. The effortlessly cool spacious restaurant, espresso bar and relaxed café will open early next year, serving up afternoon tea, weekend brunches and breakfast through to dinner. Check out their website for further details of this exciting opening!
For Luxe Bible's favourite things this month, check out The September Luxe List, and for our list of London terraces to get dressed up for, click here. If you're booking a stay in London, then you can't go wrong with our guide to the hottest new luxury London hotel openings here.