We're finally there!  While we might have to wrap up to outdoor dining until May 17th, the thought of having someone else cook dinner for us is beyond exciting.   Fancy eating dins in a greenhouse?  No problem, Chameleon's got that sorted.  Killer views out across Covent Garden?  Bishushima's roof terrace is the place to be.  Want a laptop work environment?  Neighbourhood restaurant Megan's Surbiton has you covered.  And if it's top notch sushi you're after, then how about checking out sushi master Endo Kazutoshi's latest venture in Notting Hill.  Here's the hottest new London restaurant openings for 2021, including some to look forward to later in the year.
The NoMad Restaurant at The NoMad Hotel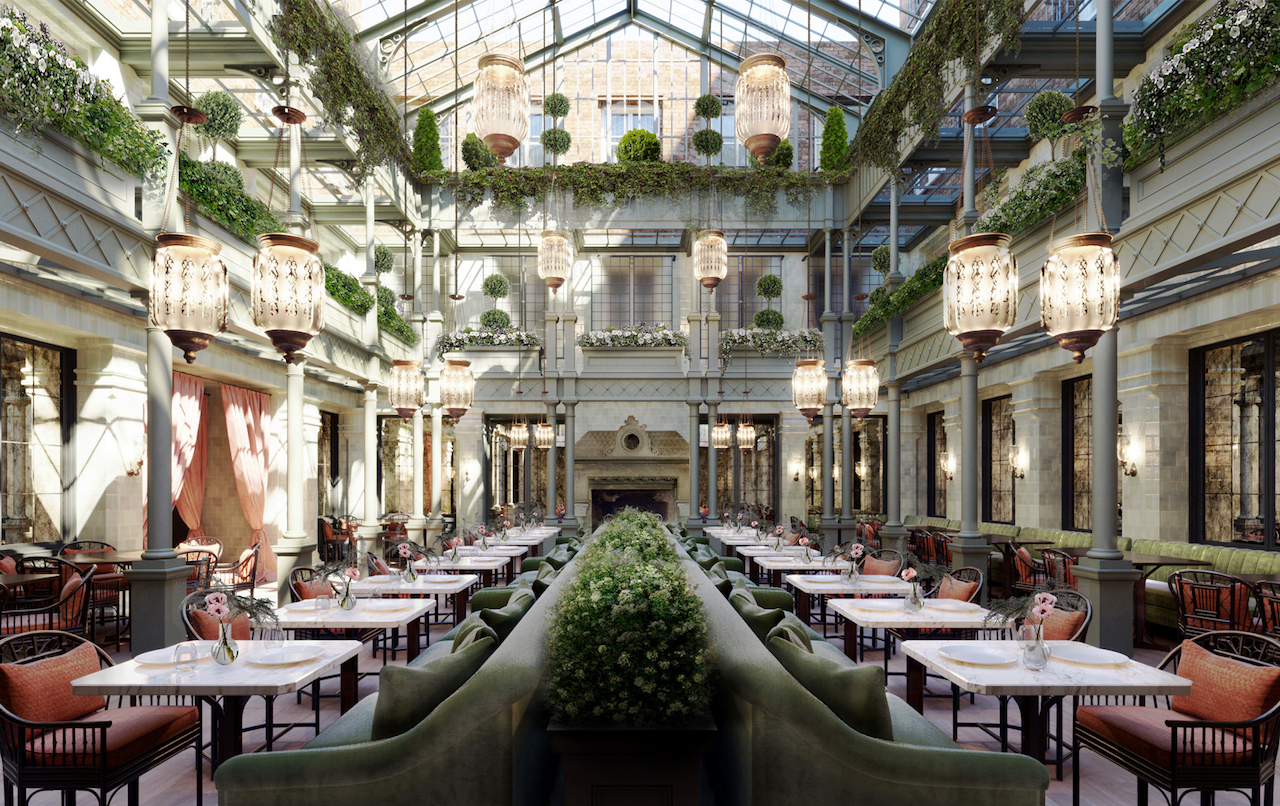 One of London's hottest hotels will open this month and along with it, The NoMad Restaurant will become of the coolest and creative spots in the city this year.  Exec Chef Ashley Abodeely (NoMad LA and New York) will head up the kitchen, leading a talented team with her culinary vision and working alongside Food and Beverage Director Chris Perone also of NoMad New York. 
The magic will all happen in NoMad Restaurant's three storey atrium which benefits from a tonne of natural light in the day and then transforms by night into a moody, intimate setting.  There, the eclectic menu will focus on local and regional fare, from farm, field and coast showcasing the best of British and European.  The wood-burning grill will offer up heritage meats and local produce, while signature dishes will include the stuffed chicken for two, and the seafood tower (reinterpreted for London).  
Cocktails, under the direction of Pietro Collina and Leo Robitschek will showcase classic,  NoMad faves and seasonal specialities with a focus on London.
Side Hustle at NoMad London
Side Hustle meanwhile, which is set in the former police station section of the building will take the form of a classic British pub, with a few surprises!  Casual with a sophisticated edge, the menu has been inspired by Ashley's time in LA, so the dishes will have a Southern Cali slash Mexican influenced feel.  A cool, casual hangout which is perfect for meet ups with friends or business meetings.
The Light Bar, Shoreditch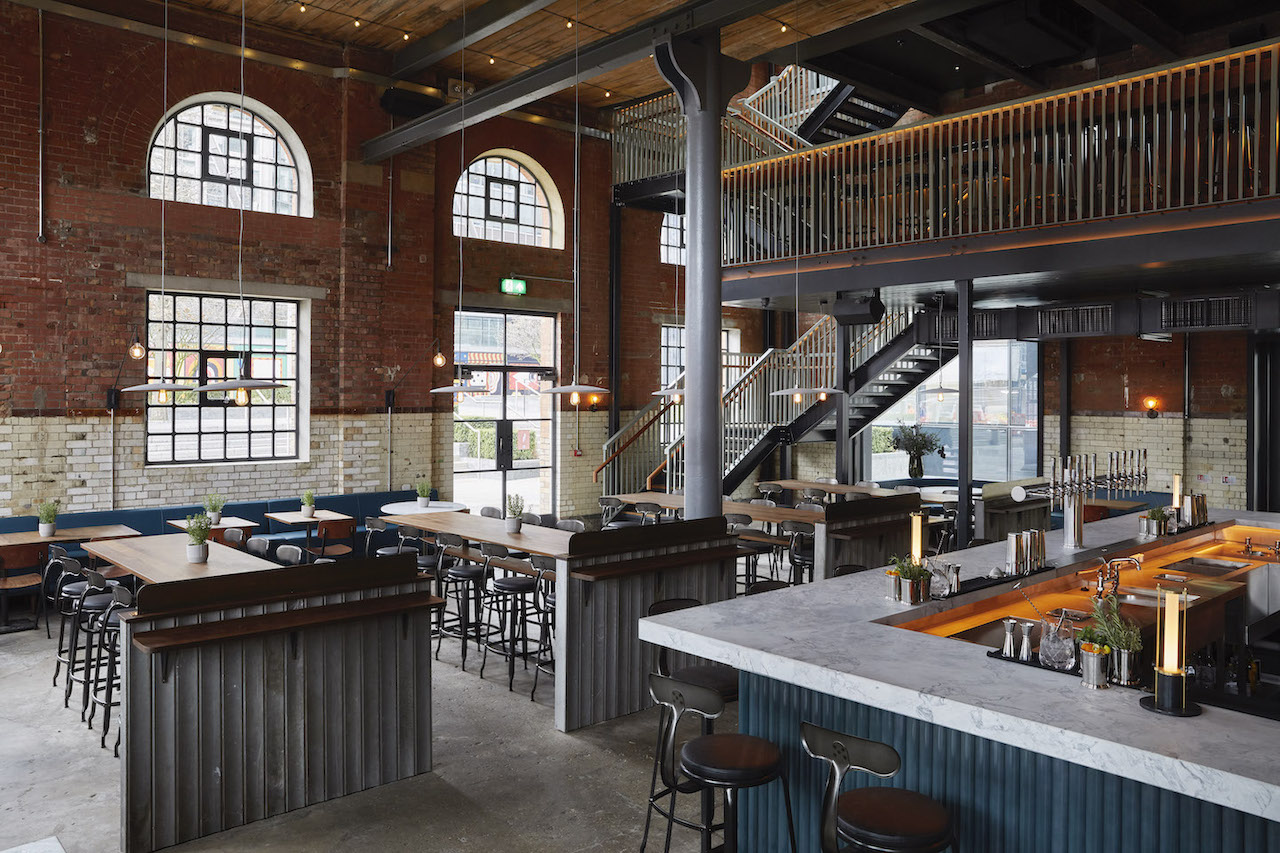 The former Victorian 'Great Eastern Light' power station is shining brightly as a brand new culinary destination set across three floors.  The Light Bar – an epic venture between Morten Jensen, Darren Collins and chef Johnnie Collins includes a restaurant, bar and outside terrace on Shoreditch High Street as an iconic venue is reborn!  With impressive interiors featuring exposed steelwork and glazed brick, the mezzanine  Copper Bar – a stunning cocktail bar,  overlooks the Engine Hall's ground floor bar and dining space.  Easy on the eye with its mid-century furnishings, filament lamps and lush plants, you can expect British dishes with a focus on sustainability, gorgeous cocktails, seasonal menus and a relaxed, welcoming feel.  With outdoor dining from April 12th in The Yard and indoor dining from May 17th, there's also an awesome space on the top floor for events and private hire.  Get in on the action, here and follow them on Instagram here.
Bisushima at Page8, Covent Garden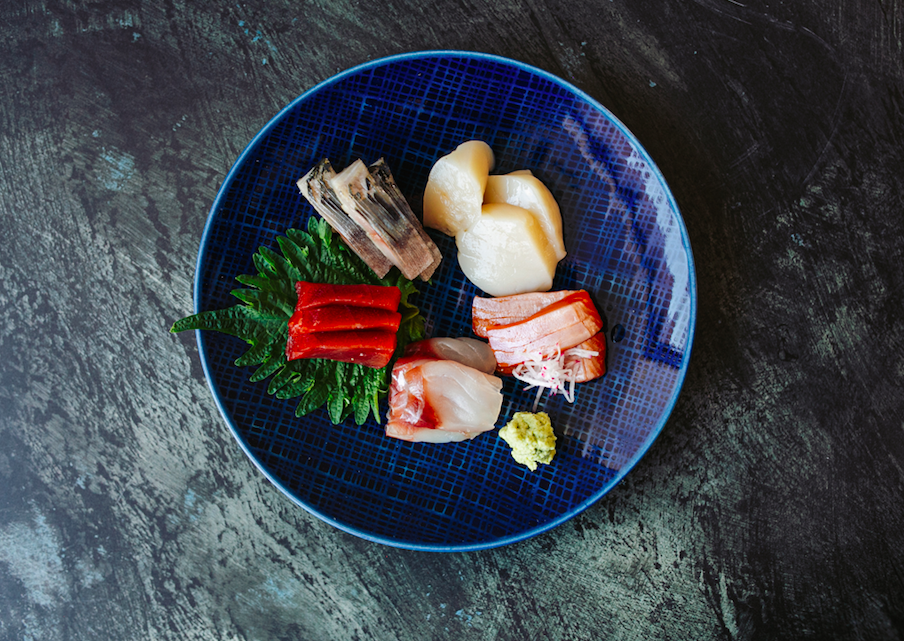 Bishushima restaurant on the top floor of the fabulous Page8 Hotel, Covent Garden is fully open from April 12th after only a brief stint to welcome customers in-between lockdowns.  With incredible views across Trafalgar Square, the stunning roof terrace is the perfect place to social distance in style with covered and heated areas and comfy, cool furnishings.  The modern, contemporary Japanese restaurant offers thoughtful, innovative well balanced cuisine with a gorgeous space indoors which has been designed with the concept of Shinrin-yoku in mind – exuding an air of calm in natural surroundings.
Menu highlights include the Japanese sharer omelette with dashimaki tomago with fresh white truffle and grilled butterflied sea bream for two along with a range of chef's signatures like sashimi, nigiri and luxury black caviar.
From the bar, you can expect a selection of wines, Japanese cocktails and sakes.  Check out their Instagram here.
Chameleon – Hottest New Experiental Space and Restaurant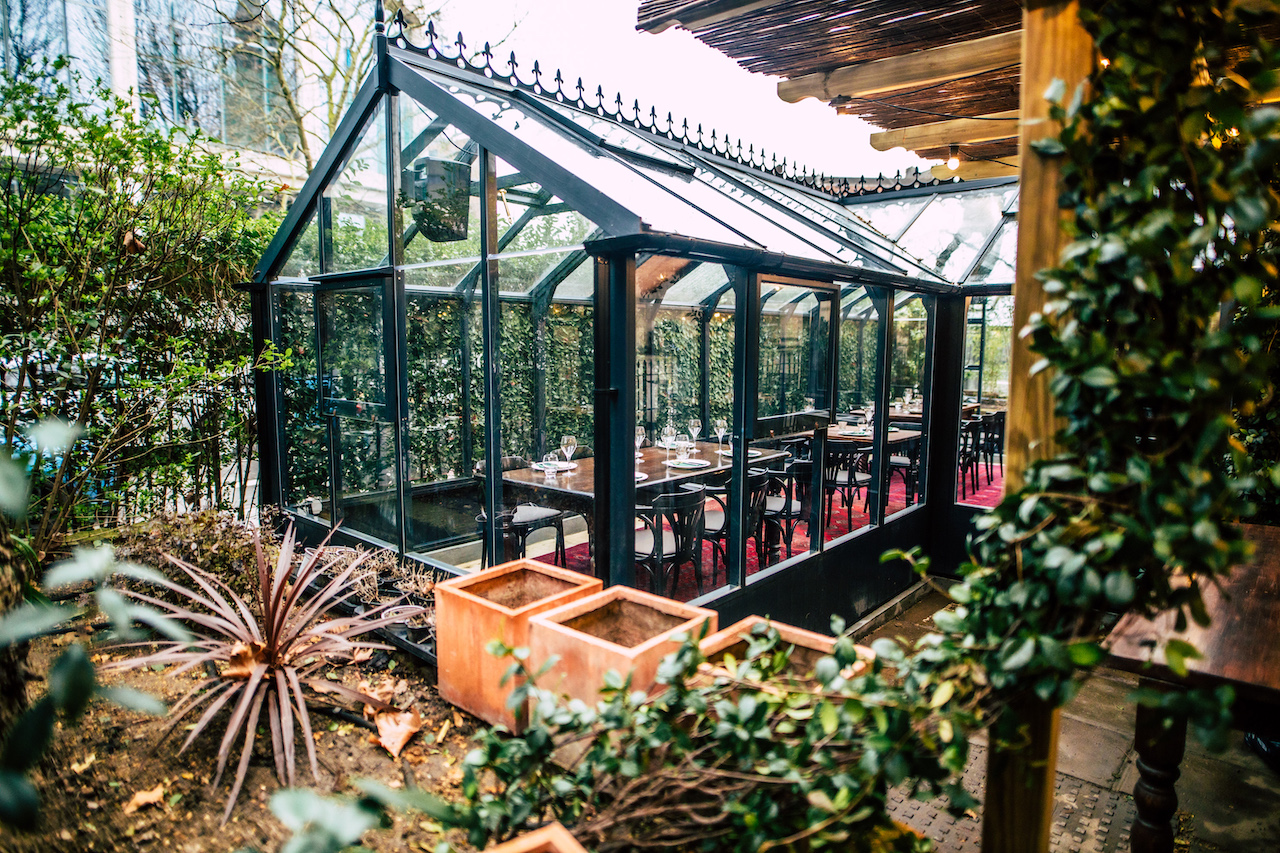 Our hottest new opening for April is Chameleon at the stunning Grade 1 listed One Marylebone.  With a Telavivian style sharing menu, outdoor seating and alfresco dining in the Garden Lounge (opening Friday April 23rd) plus nine enchanting private greenhouses (opening from May 21st), the floral garden theme is perfect for Spring, transforming into a beach club paradise for summer.  Look out for other awesome ventures throughout the year including their 'Curious' event with big name DJs, as well as wellness sessions and cinema clubs.  Sign up here to be first to book.
Sumi, Notting Hill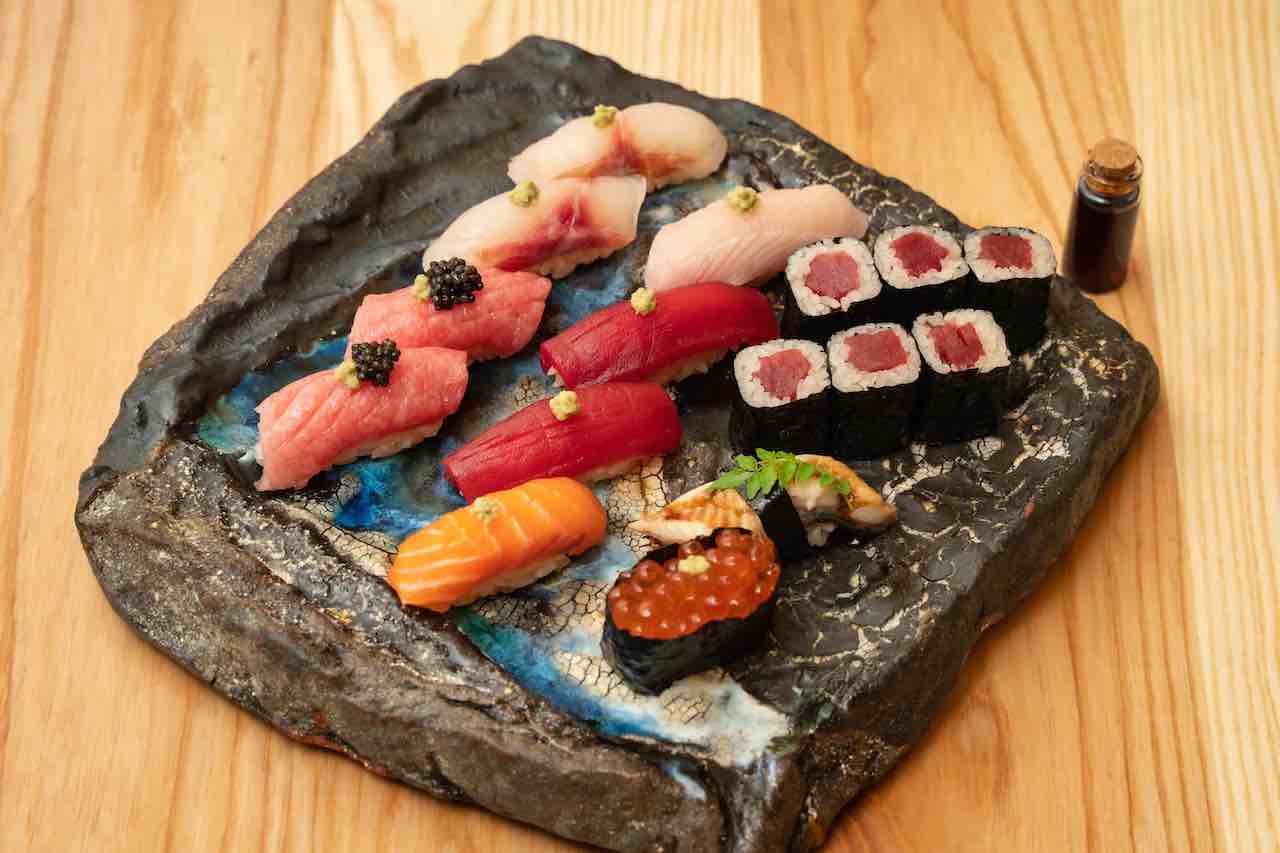 After opening late last year, Sumi have been offering the most incredible take away sushi throughout lockdown.  This more casual version of sushi master Endo Kazutoshi's high end White City restaurant offering 'Endo at the Rotunda', will serve up beautifully prepared dishes in more relaxed surroundings.  With their terrace open for walk ins from April 13th, they'll be unveiling a big surprise on their menu!  Until then, we can definitely make do with The Sumi Box £48.00 via Deliveroo which includes Robata grilled Salmon , Tuna two ways, Bara Chirashi, Akami, Otoro, Sake, Hamachi and loads more plus the option to add on 3gr of caviar.  Amazing.  Check out their picture perfect sushi on Instagram here, or visit their website, here.
Nobu Restaurant and Terrace at Nobu Hotel London Portman Square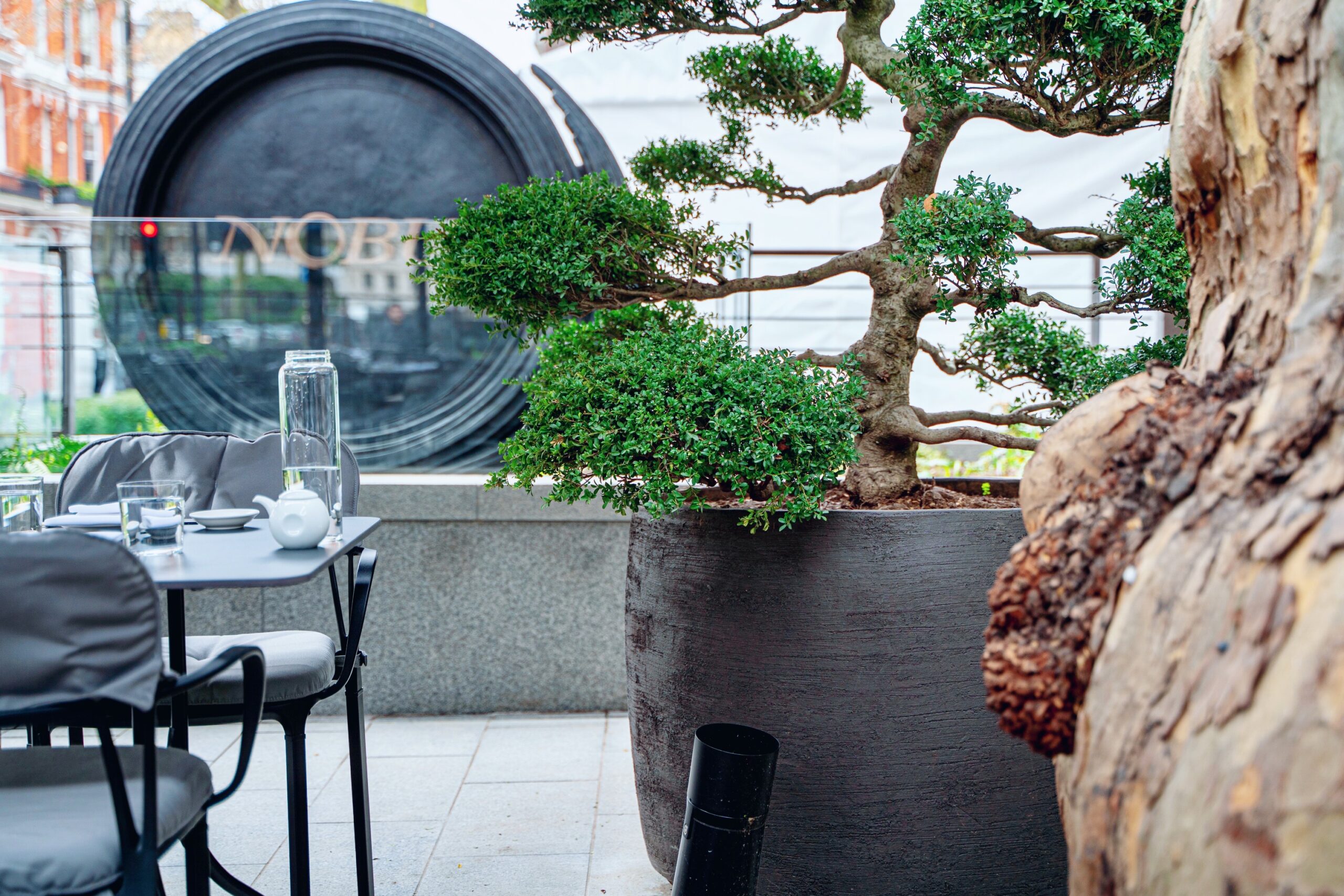 From April 12th you can feast on Nobu's signature dishes on the spacious terrace at Nobu Hotel London Portman Square offering up Nobu's infamous and world-renowned dishes like Miso Cod, Seafood Ceviche and Yellowtail Jalapeño in exquisite surroundings, along with cocktails, wines and sakes. From May 17th, indoor dining at Nobu Restaurant will be available with a delicious menu including three of the most celebrated offerings on the menu: Lobster Tempura, Creamy Lemon & Red Jalapeño, Chilean Sea Bass & Wasabi Lime Miso and Crispy Pork Belly with Apple Wasabi Salsa.  There's also private dining available for up to 24 guests, a Nobu Bar and Nobu Lounge.  Basically everything you could ever want, all in one place!
Biltmore Cafe & Terrace – Opening April 21st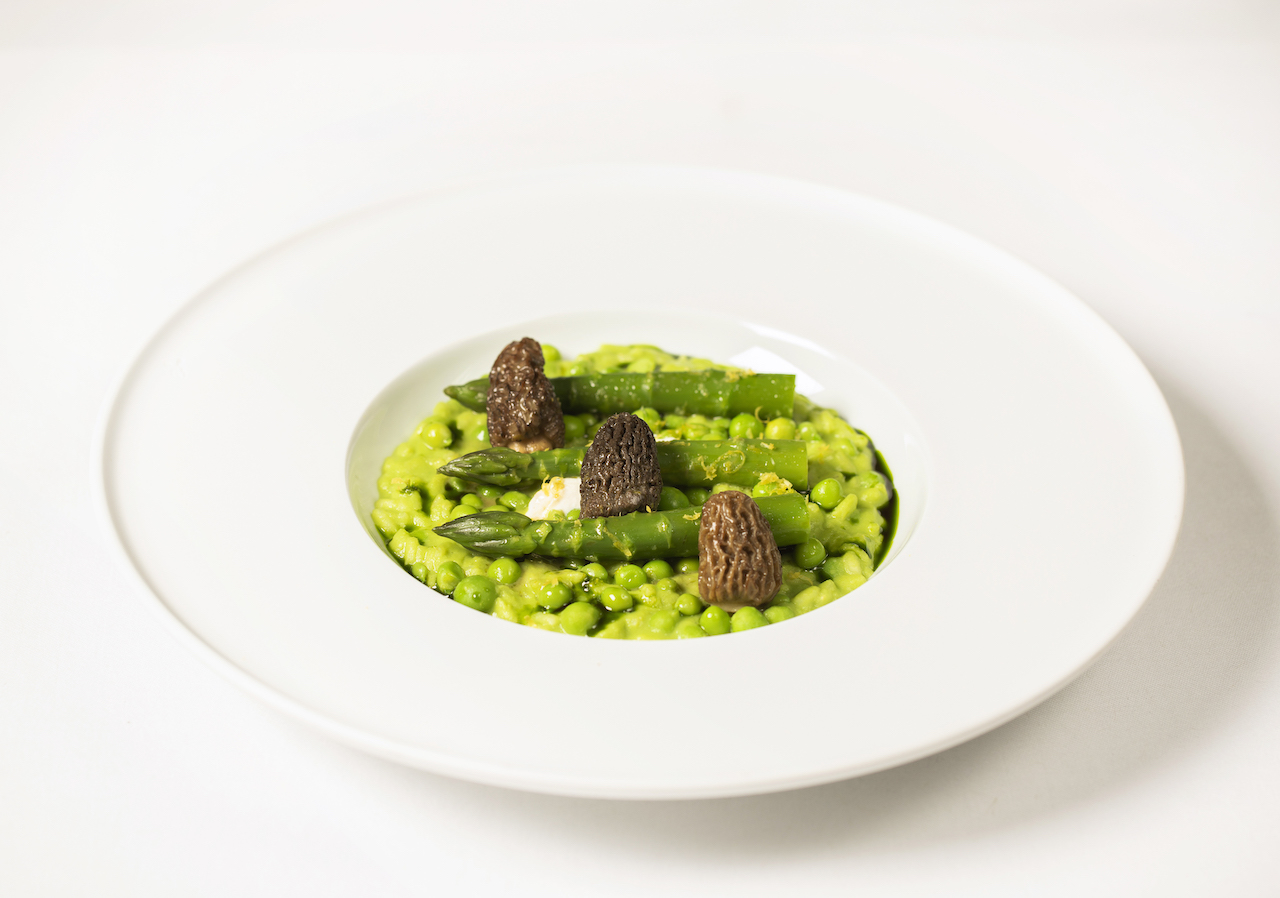 Jason Atherton took to Instagram to announce the launch of the brand new Biltmore Cafe & Terrace at The Biltmore Mayfair.  With The Betterment's Executive Chef Paul Walsh at the helm, they'll be open for alfresco drinking and dining from April 21st in their stunning terraced oasis. You'll be able to enjoy delights like the English pea risotto with aged parmesan and lemon ricotta (pictured), as well as delicious fresh Dover sole and the buttermilk fried chicken sandwich. Keep an eye on their Insta page for the very latest.
Como Garden, Kensington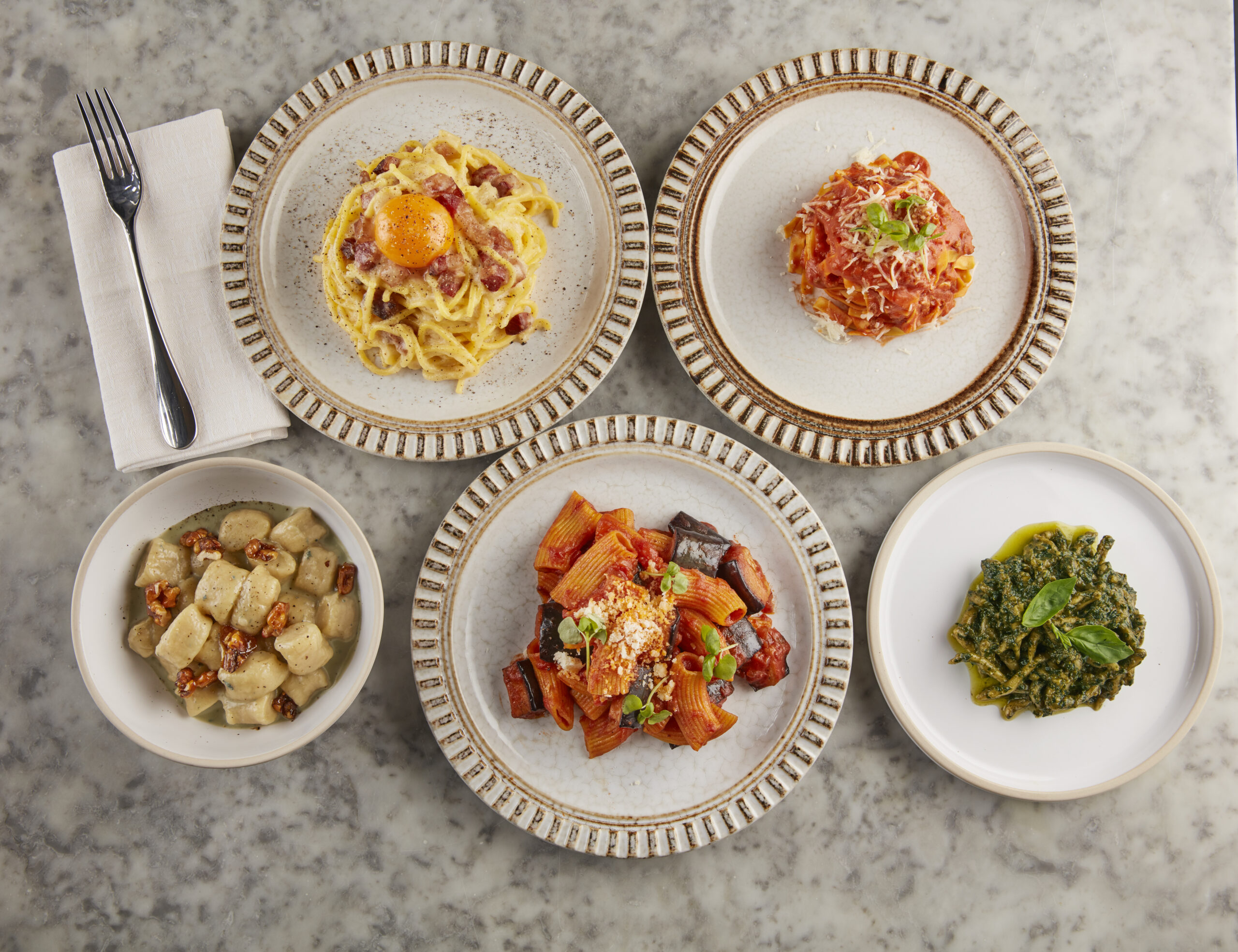 With botanical gardens and an interior inspired by the enchanting Lake Como,  Como Garden in Kensington which is the sister restaurant to Zuaya, opened briefly in December and then of course closed again in January!  Open for outdoor dining from April 12th and for indoor bookings from May 17th, you'll definitely want a booking at this epic Italian tapas eaterie.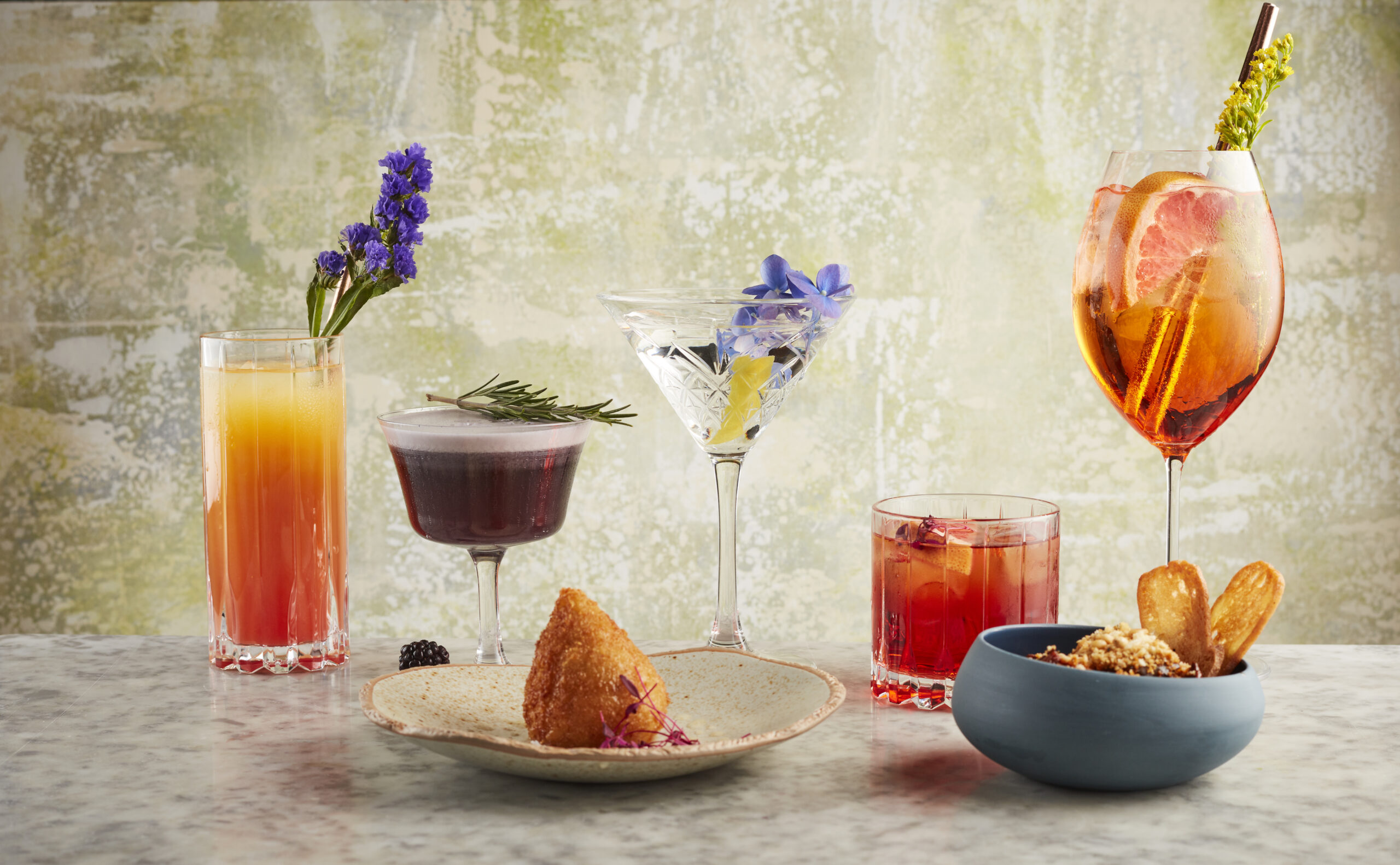 Indulge in exquisite handmade pasta, with meat, fish and veggie dishes designed for sharing in fabulous surroundings, while they're still open for take away and delivery.  Book here.
Maru
Taking its name from sushi expert Taiji Maruyama, Japanese restaurant Taka in Mayfair's Shepherd's Market is undergoing a major refurb and will re-open as Maru.  There's an incredible 20 course farm-to-table tasting menu to look forward to which will focus on British produce, with authentic Japanese flavours.  The omakase-style experience will be enjoyed by diners sitting around the central counter which has been designed to sit 10, while Maru will also be the first in the UK to specialise in dry ageing fish.  Taka fans will be pleased to hear there'll be no change to Taka on Marylebone High Street (currently open for delivery and pick-ups).
The Last Talisman Drinking House and Asian Grill, Bermondsey Street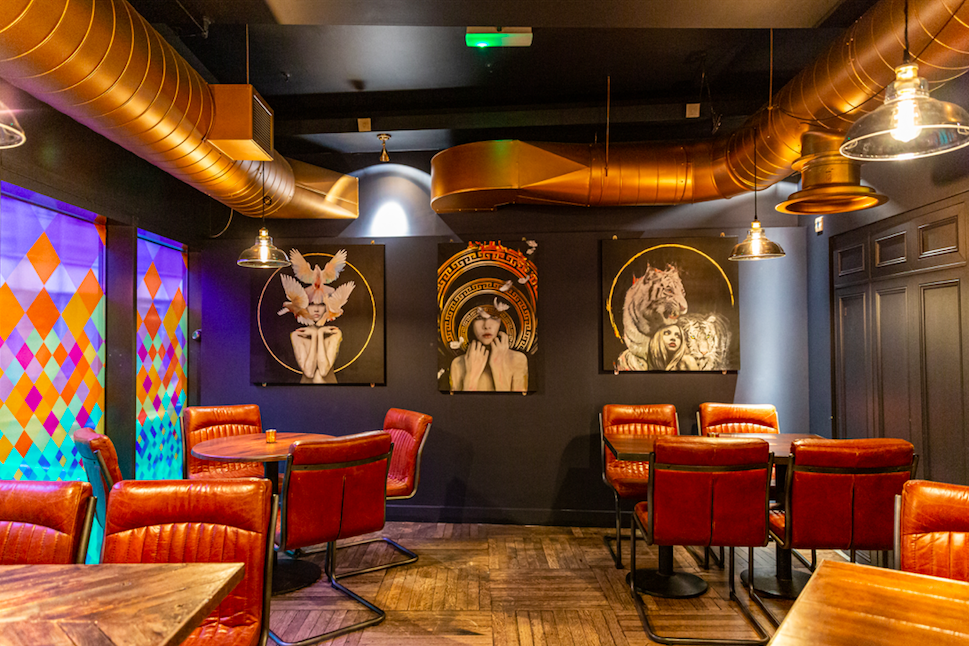 Re-opening on the 17th May, innovative cuisine and clever cocktails is the name of the game at this super cool spot.  The Breakfast Group have injected some new life into the old Village East site with The Last Talisman Drinking House and Asian Grill.
With an industrial feel, art-deco furnishings and a separate tropical cocktail bar called Mala Madre, its culinary offerings come courtesy of chef Tim Ross-Watson and include eccentric British-Asian sharing plates.  We're loving the sound of the unconventional 'grilled cheese' with crispy beancurd skin, and the Chinese 'sausage roll' served with hoisin.  Featuring art works from some awesome global contemporary artists (and launching with the works of former Prodigy band member Maxim), there'll also be regular DJ sets, making it one of the coolest new bar/restaurant concepts of 2021.  Click here for their website and here for their Insta.  Until they re-open, they're offering a super cool cocktails at home package.
Los Mochis, Notting Hill – May 17th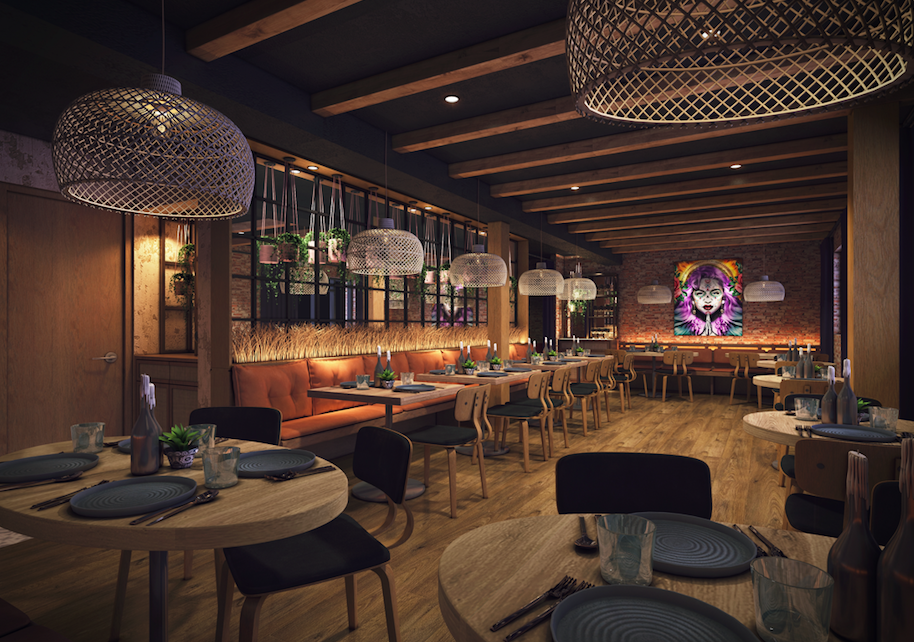 The wait is almost over – Los Mochis is finally opening on May 17th! This is a must-visit for any experimental foodie fan as Mexico meets Japan with a fusion of incredible MexiCali dishes.  The Gangster Taco Menu is well worth sampling and you can even swap out the tortilla for lettuce wraps.  'Trailer Park KFC' is right up our street with Korean fried chicken, Napa cabbage and jalapeños, while you can also feast upon miso black cod, quirky quesadillas and maki rolls.  Catering for all day dining, Los Mochis is also a tequileria with a collection of small batch artisanal agaves on offer.
We can't stop thinking about the smokey 'Mezcal Haze Paloma' with grapefruit, lime, syrup and sparkling water or the 'Late-Night Martini with Ocho Blanco, lychees and vanilla – yes please.  Expect rustic authentic Mexican vibes fused with sophisticated Japanese touches from multi-award winning restaurateur Markus Thesleff, while Los Mochis has also just unveiled its new mural, created by Jorge Tellaeche.  Open 8am – 10pm.  Check out their Insta here and their website here.
HIVE at Selfridges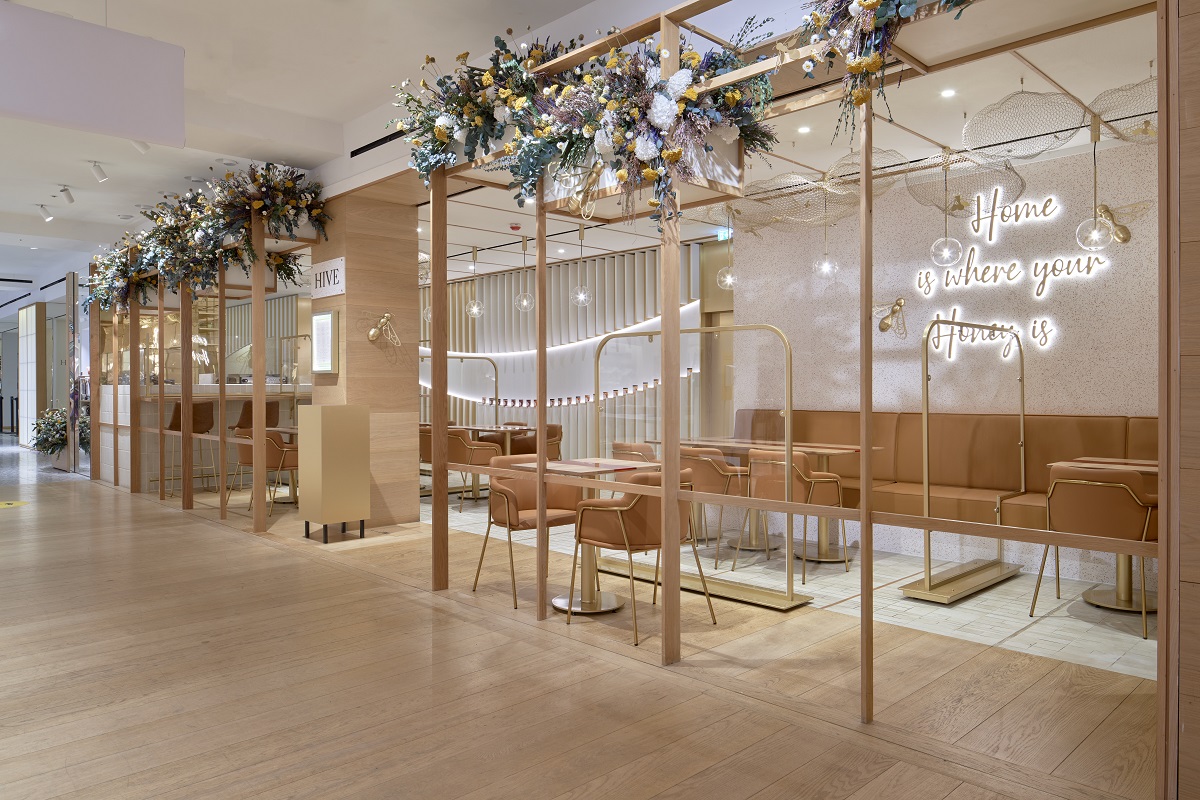 Not only are the restaurant's interiors absolutely stunning,  HIVE on the third floor at Selfridges on Oxford Street is honey based – how sweet is that?!  Four real beehives arrive on the 26th April containing no less than 100,000 bees who will work away to create the honey foundations for some incredible dishes.  We all know the vitality of bees to our eco-system with their pollination responsible for a third of the world's food production and HIVE is passionate about educating its guests while they enjoy an unrivalled experience.  With an all day Michelin Star Chefs' influenced menu, you can expect starters like baked St Marcellin with truffle honey and mains like cornfed roasted chicken breast with honey glazed carrots, savoy cabbage and Lyonnaise potatoes.  They even offer sumptuous breakfasts – we can't stop thinking about figs on toast with ricotta and honey…  Re-opening on May 17th, you can find out more here and follow on Insta here.
Namaaste Highgate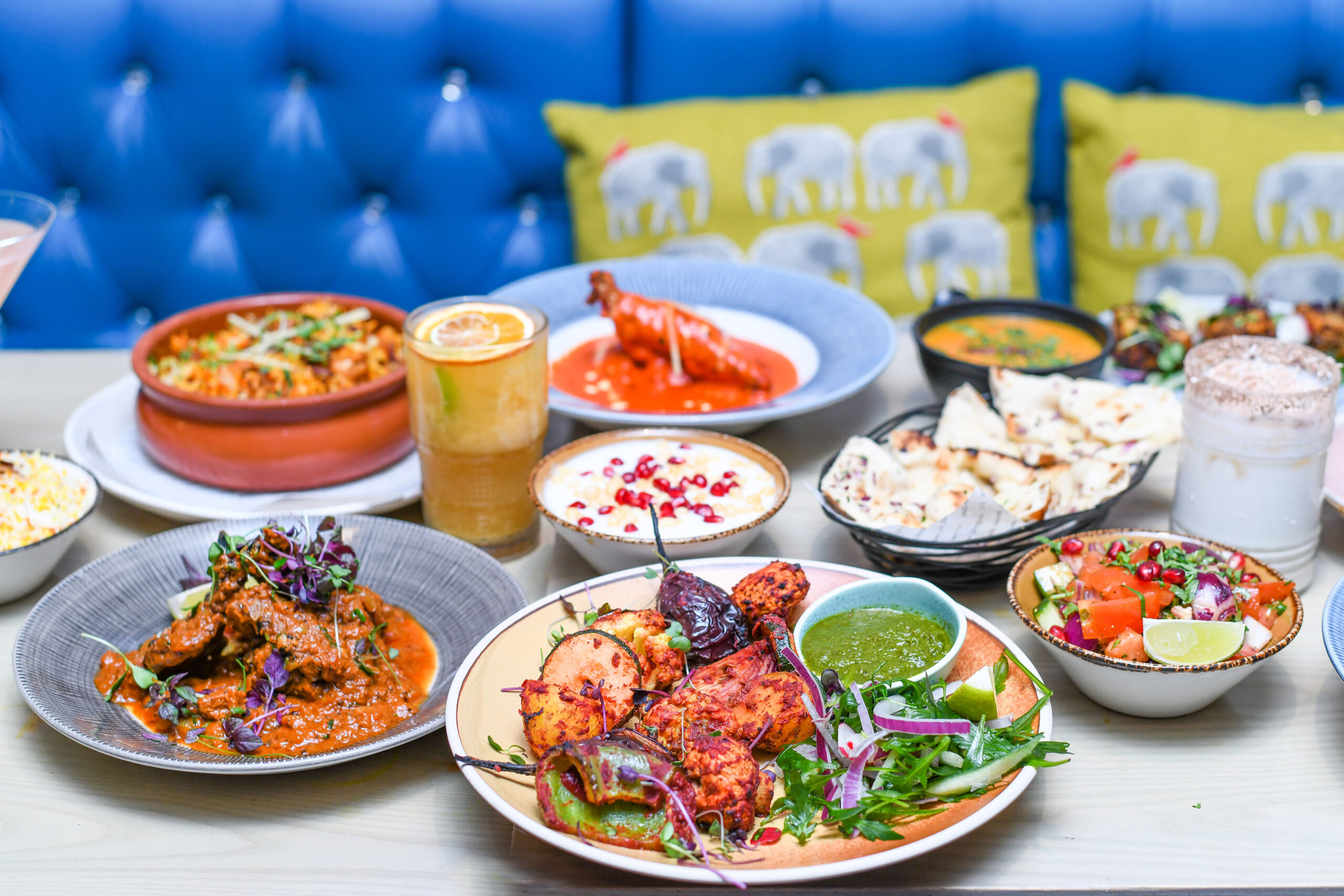 Somebody try and stop Namaaste!  Following on from the success of Namaaste Kitchen and Salaam Namaste, award winning chef Sabbir Karim's third restaurant Namaaste Highgate has literally just opened its doors.  With modern interpretations on classic dishes, you'll love their chaats and chapati, speciality small plates and market special, while ribs and chops from the tandoor have that extra special flavour.  Click here for their website.
Megan's, Surbiton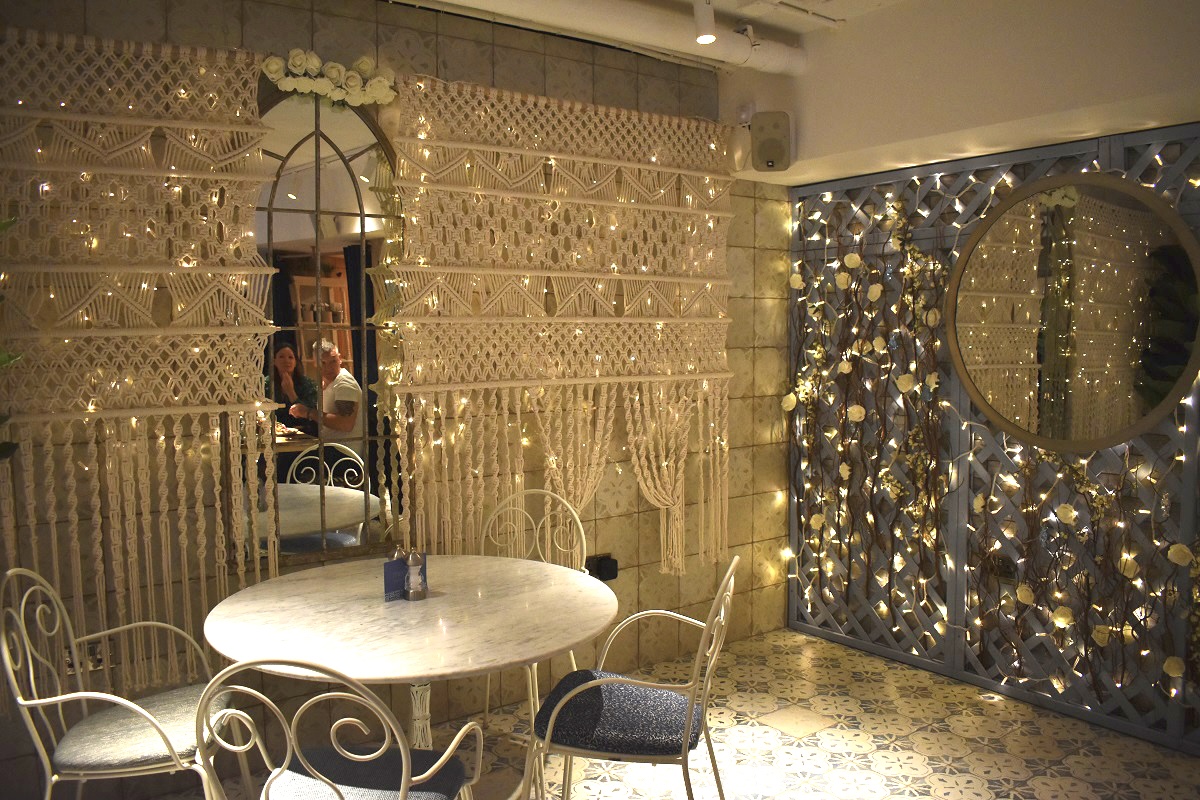 Open for brunch, lunch and dinner, we're super excited to see a gorgeous new Megan's – this time in Surbiton.  The casual neighbourhood restaurant with stunning interiors has taken over a former post office for its latest opening and we can't wait to step inside!  Child friendly, laptop friendly and prosecco friendly (that one needs no explaining if you've been to a Megan's before), your second home awaits – book now by clicking here.
Marugame Udon – Opening July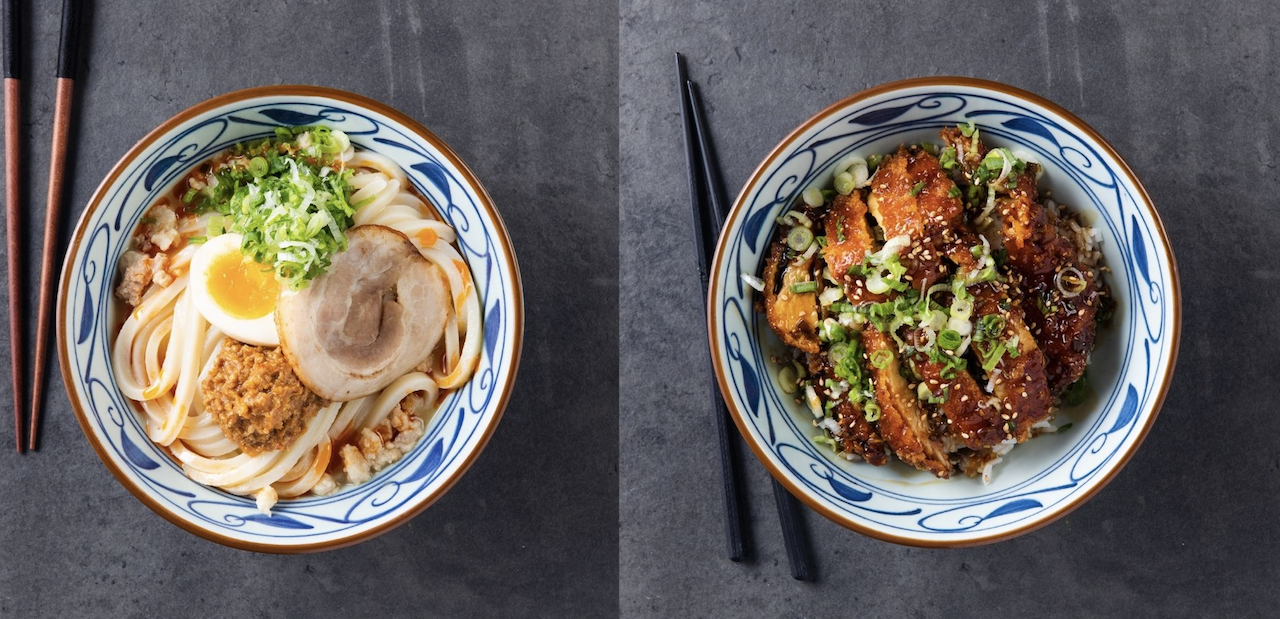 The world's largest udon noodle restaurant arrives in London this summer!  Japanese restaurant group Marugame Udon renowned for its traditional Sanuki udon recipe, will unleash its magic at their new Liverpool Street station site from July.
With authentic bowls of noodles and freshly fried tempura on the menu, dishes will include Kama Age, Beef Nikutama with sweet short-rib and Chicken Katsu Curry Udon, served up from their incredible open kitchen. Chef Kouhei Honkawa has created a bespoke menu include vegan udon and vegan tempura, plus a range of gorgeous desserts.
28°- 50° Wine Workshop & Kitchen Chelsea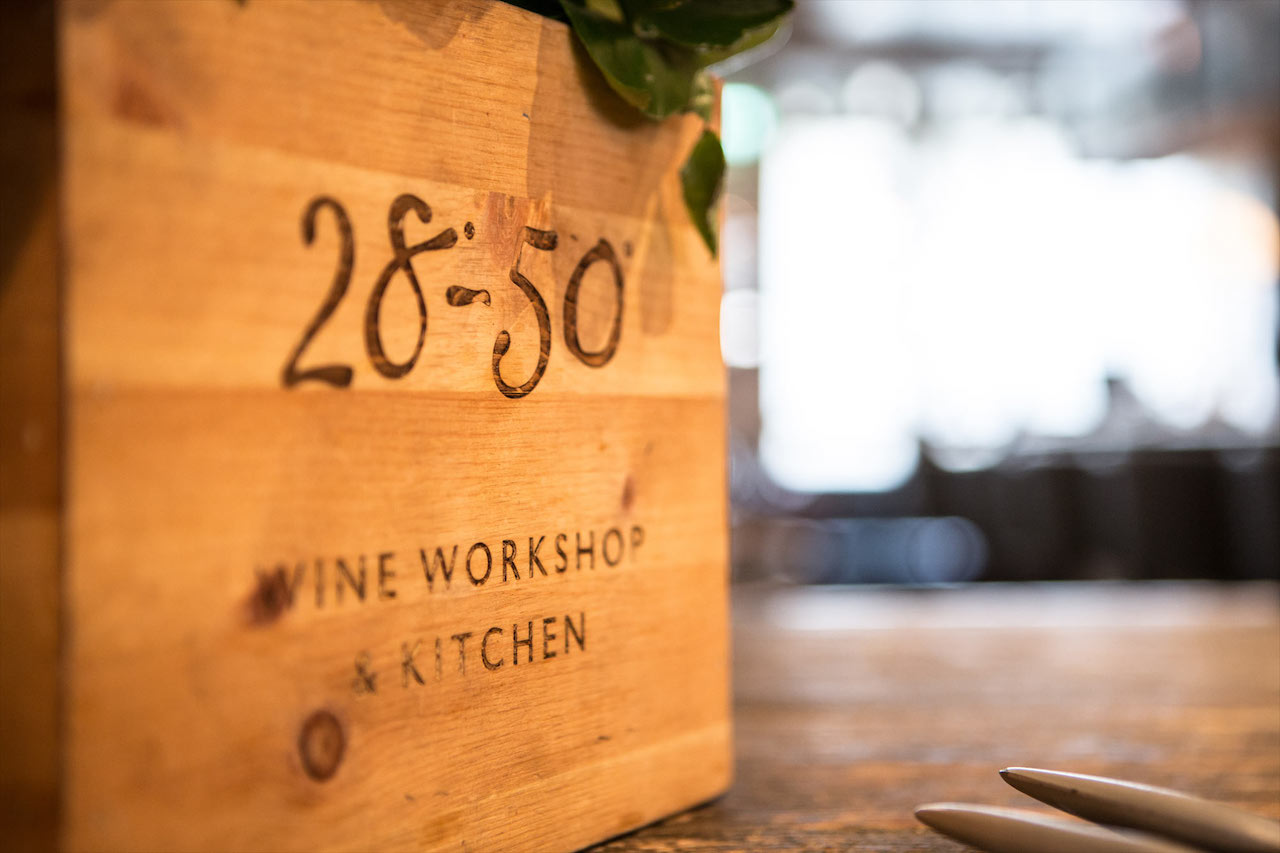 One of our fave independent wine specialists is opening their third site on the King's Road with outdoor bookings available from April 12th.  With a carefully selected wine menu featuring some real beauts and a European brasserie style menu from Exec Chef Julien Baris, you can expect delicious cheese and charcuterie, along with a fresh selection of sharing seafood platters. With the group having recently won The World's Best Micro-Wine List, 28°- 50° Wine Workshop & Kitchen Chelsea is the perfect place for the team to build on this with passionate and knowledgeable sommeliers on hand and ready to share their incredible wines. The new 80 cover wine bar and kitchen featuring a rustic feel, will include a countertop bar and courtyard with interiors styled by Richard Green (Founder and Owner of Rivera Restaurants & Luxury) Cheers to that. We can't wait to visit!
Park Row – Opening Summer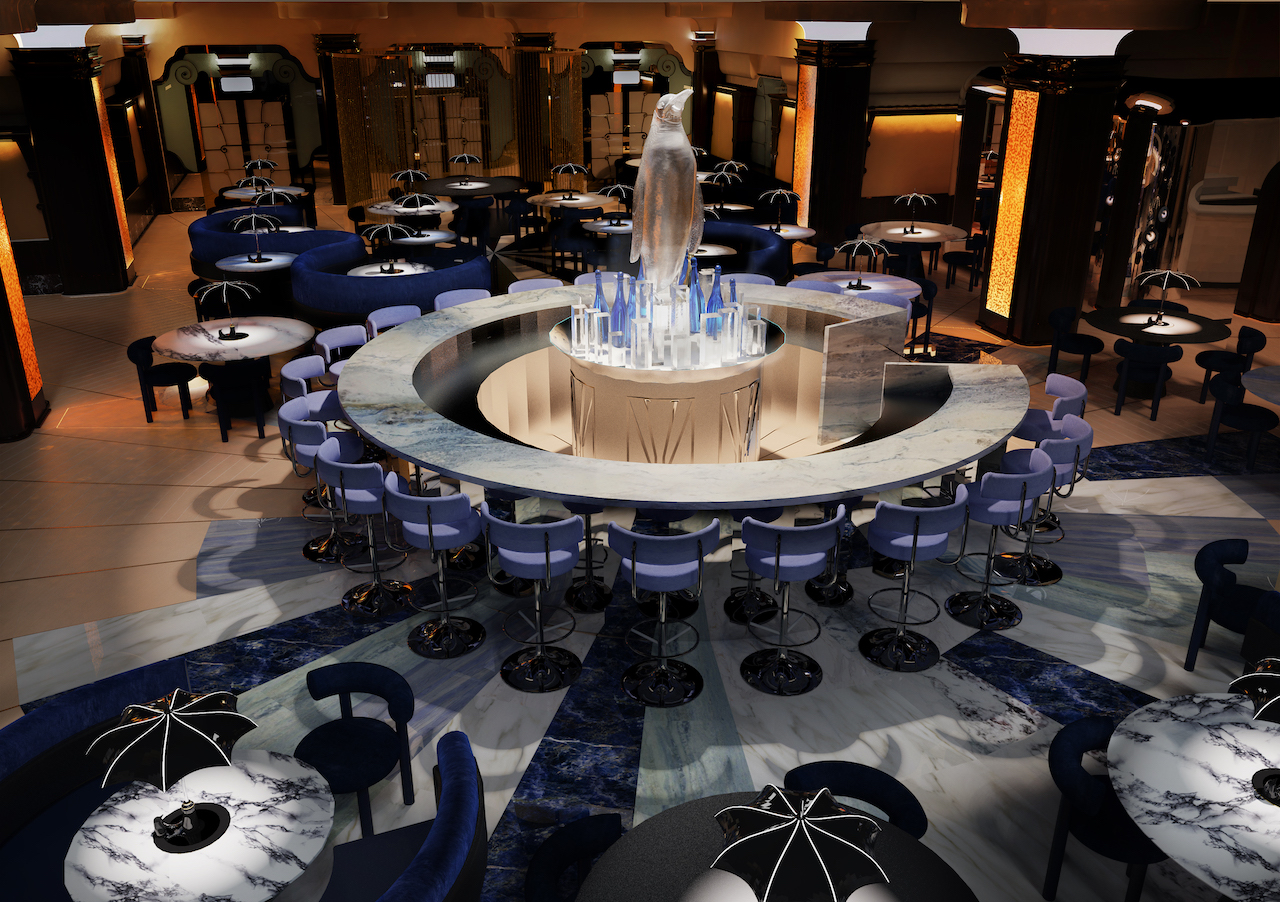 A world first, DC inspired Park Row which will open this Summer (date TBC), will feature five restaurants and bars, immersing diners in a gastronomic experience inspired by timeless stories and iconic characters like Batman, The Joker, Wonder Woman and The Penguin.  Opening on Soho's Brewer Street, the hidden doorway will descend into the Batcave.  There, guests can can choose from historically inspired British dishes at Pennyworth's.  The Penguin's decadent Ice Lounge meanwhile, with feature live entertainment and an international menu.  There'll also be Catwoman's art inspired Rogue's Gallery, incredible cocktails at the Old Gotham City speakeasy, and you'll need to book well in advance for the multi-sensory tasting menu at Park Row's Monarch Theatre.  Click here to sign up for updates before anyone else.
For Luxe Bible's favourite things this month, check out The April Luxe List, and for our list of London terraces to get dressed up for, click here. If you're booking a stay in London, then you can't go wrong with our guide to the hottest new luxury London hotel openings here.