There's nothing quite like getting out amongst nature.  Rollings hills, peace and quiet, the chance to switch off and take stock.  But if like us here at Luxe Bible you prefer your countryside experiences to come with a touch of luxury, then Huacaya's Cush – one of The Wanderlist's newest properties, is the perfect choice.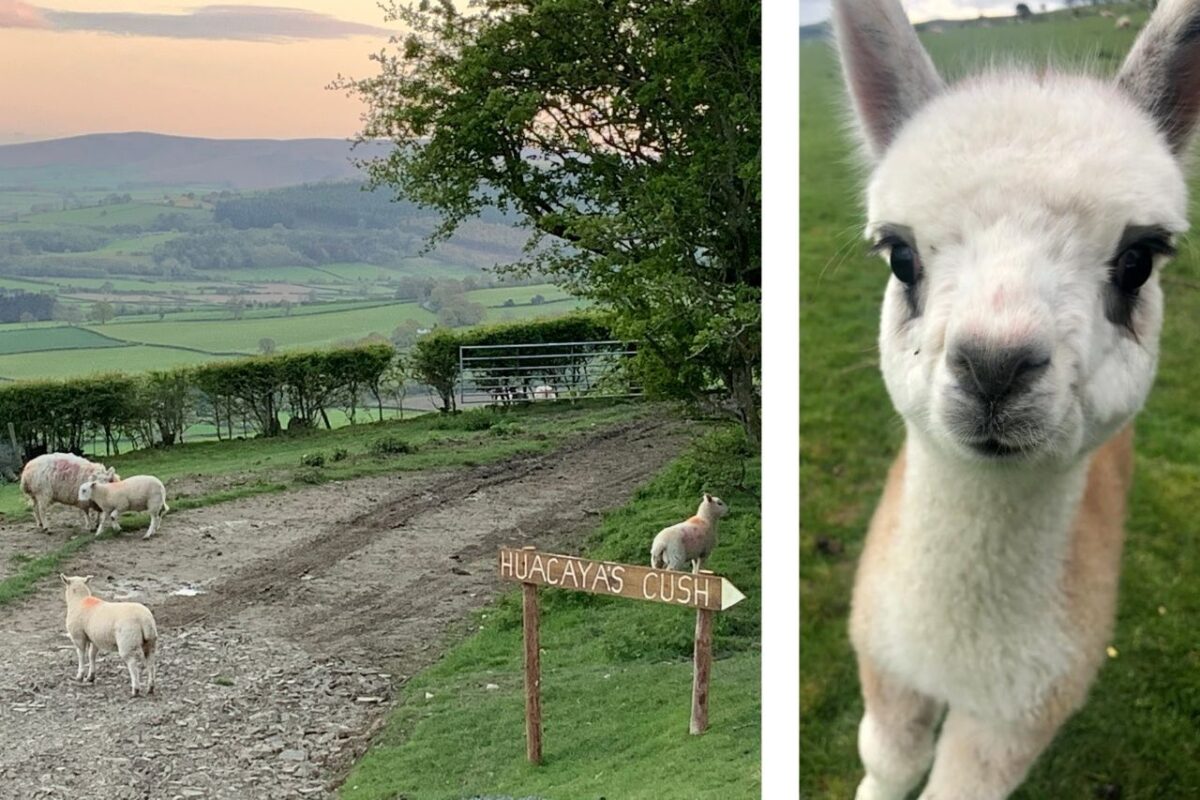 Pronounced 'Wah-kai-ya's Koosh' the cabin takes its name from the breed of alpacas (who aside from the sheep, will become your only neighbours for the duration of your stay), along with the position in which they rest while tucking their legs under their bodies.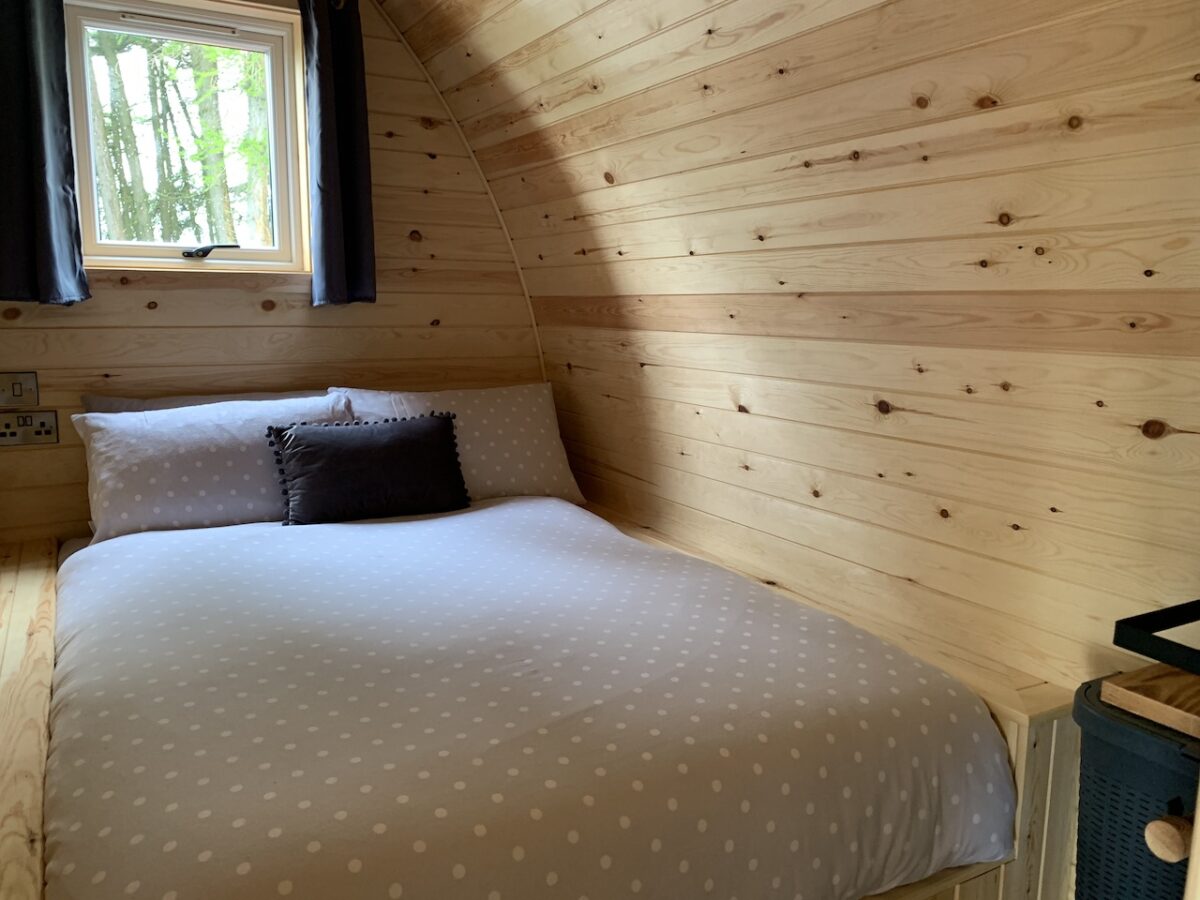 The peaceful little haven sits within 90 acres of farmland at Fostings Farm overlooking the stunning Radnor Valley in Presteigne, Wales and has everything the modern adventurer needs for a remote staycation with style. The glamping pod itself has just been built and sleeps six, with two double bedrooms featuring Hypnos beds for a dreamy night's sleep, a luxurious double sofa bed, and a monsoon shower with a view of the hills.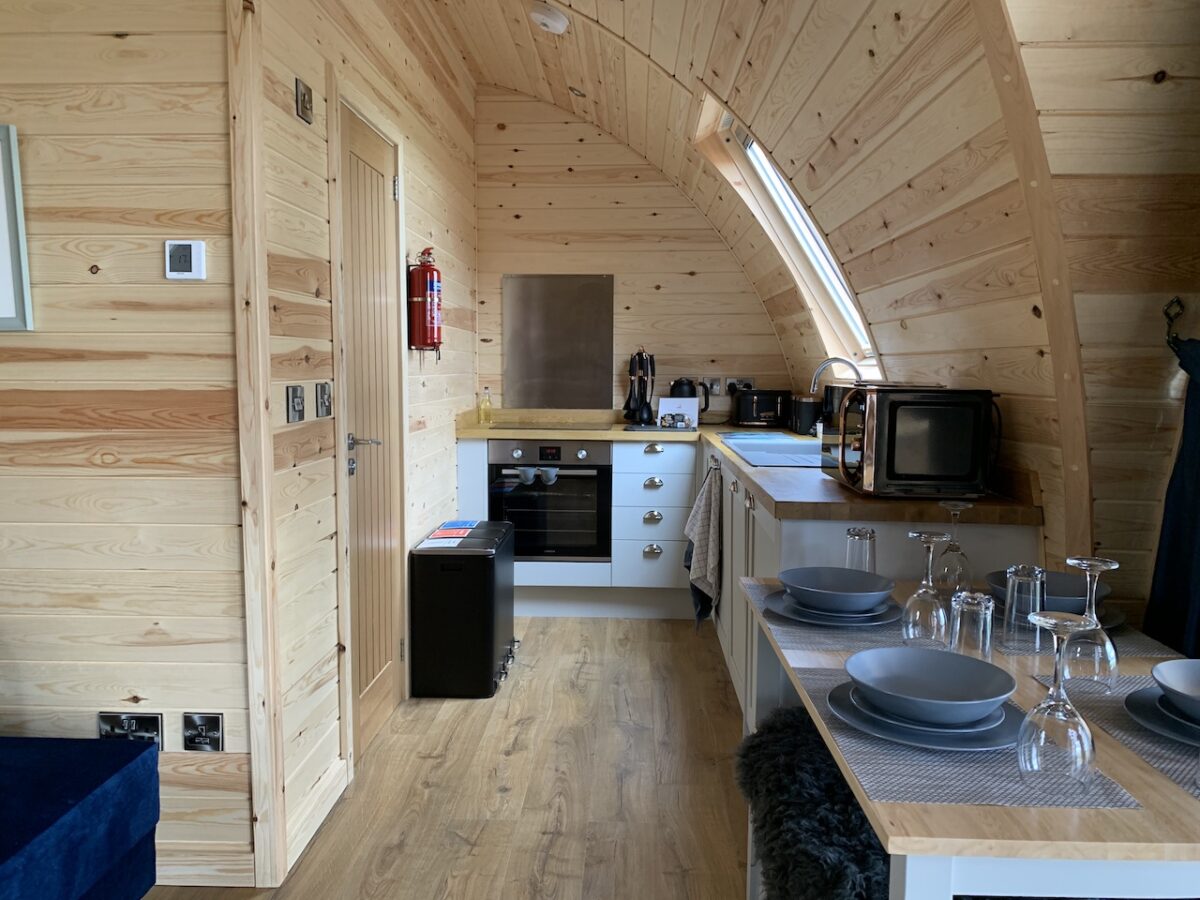 If you're planning on cooking while you stay, the kitchen area offers up everything you'll need with a fridge, dishwasher, cooker, oven and high quality pots and pans, plus a dining table and ample seating. We were also impressed with the underfloor heating (handy if you're visiting in winter), the many plug sockets and the better than average 4g signal – despite being out in the countryside!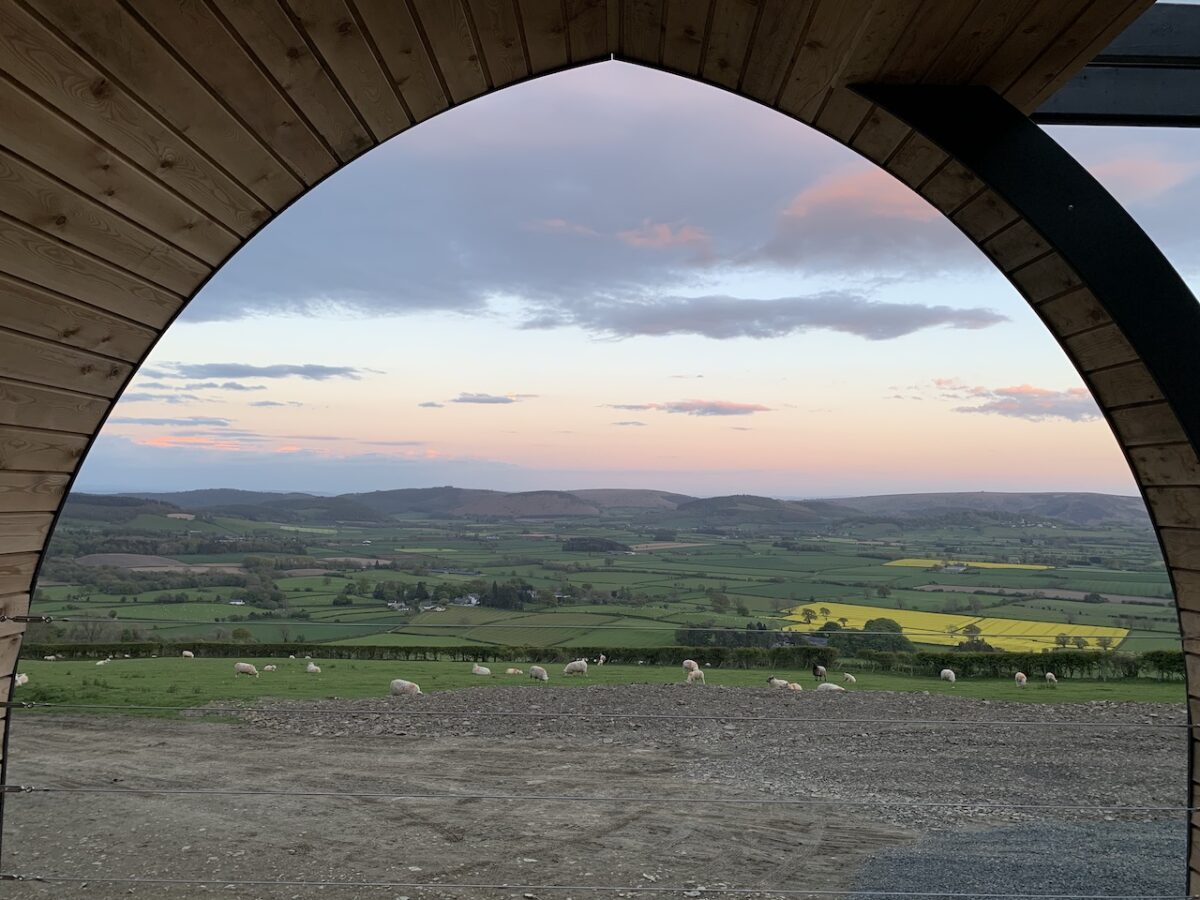 We loved the eco-friendly aspect of our stay at Huacaya's Cush and you'll find handy recycling bins to sort your rubbish, environmentally friendly products throughout, plus you're also required to bring your own towels to save on on-site washing.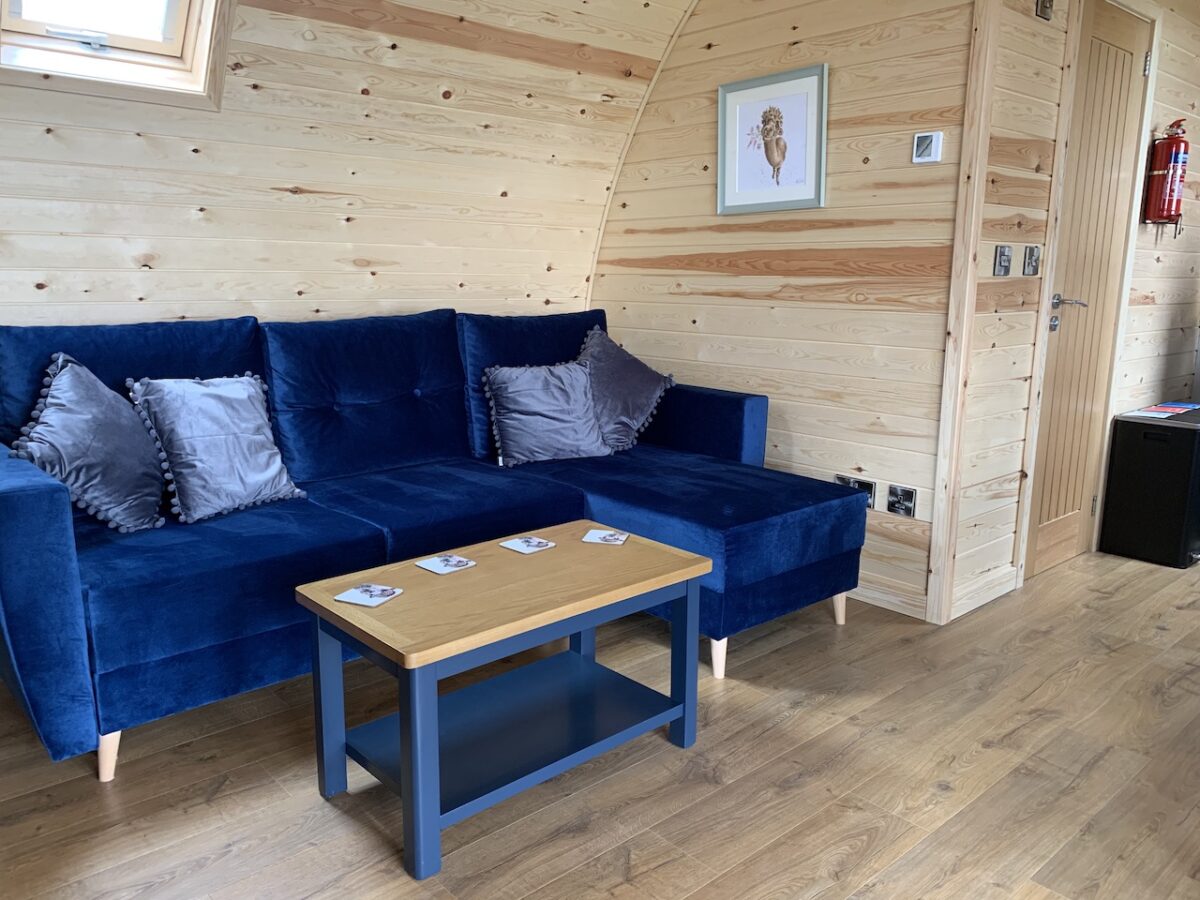 While you'll be left to your own devices, Alice and her partner on the farm are always on hand for help and advice and were a great source of information when we were looking for walks in the area. We headed out to take the Water Break-its-Neck Trail which is a short drive away, and then took a longer drive the day after, out to the Shropshire Hills for a full day of hiking.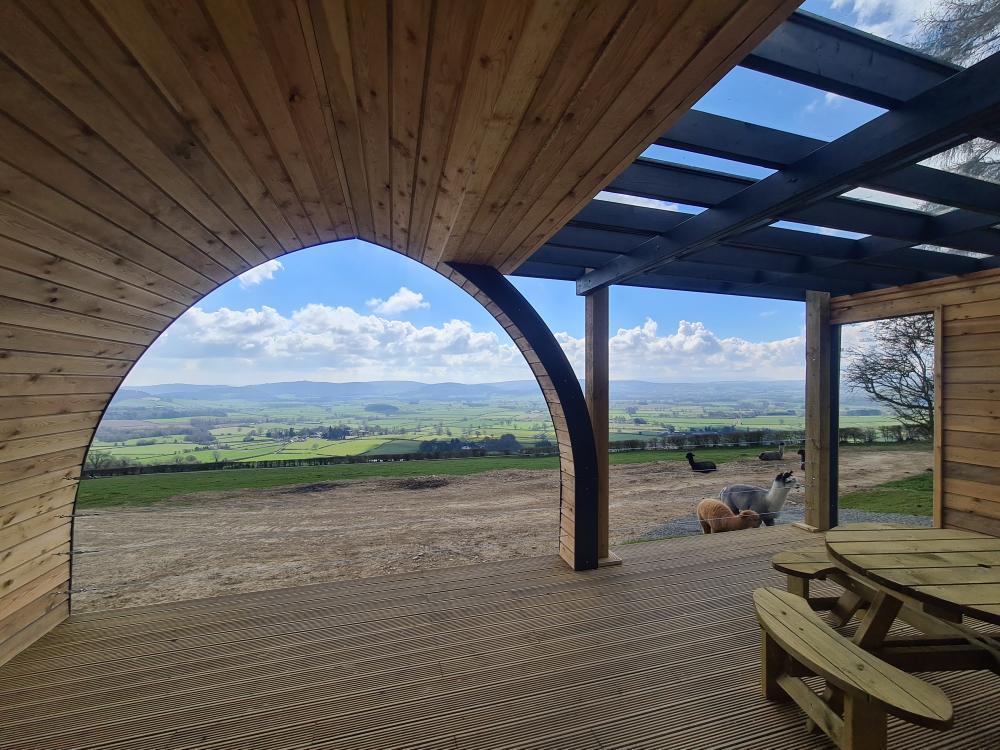 While the interiors of the Huacaya's Cush wooden pod are adorable, hopefully you'll get to take advantage of the gorgeous terrace with inbuilt seating and a glass roof.  We had many a glass of wine out here during our stay, marvelling at the uninterrupted panoramic views of the three counties as far as the eye could see.  We also spotted the occasional pair of fleecy ears popping up to watch us on the terrace – there are so many adorable sheep which roam freely here, but if you want to see the alpacas, the field to the right is where the tend to hang out!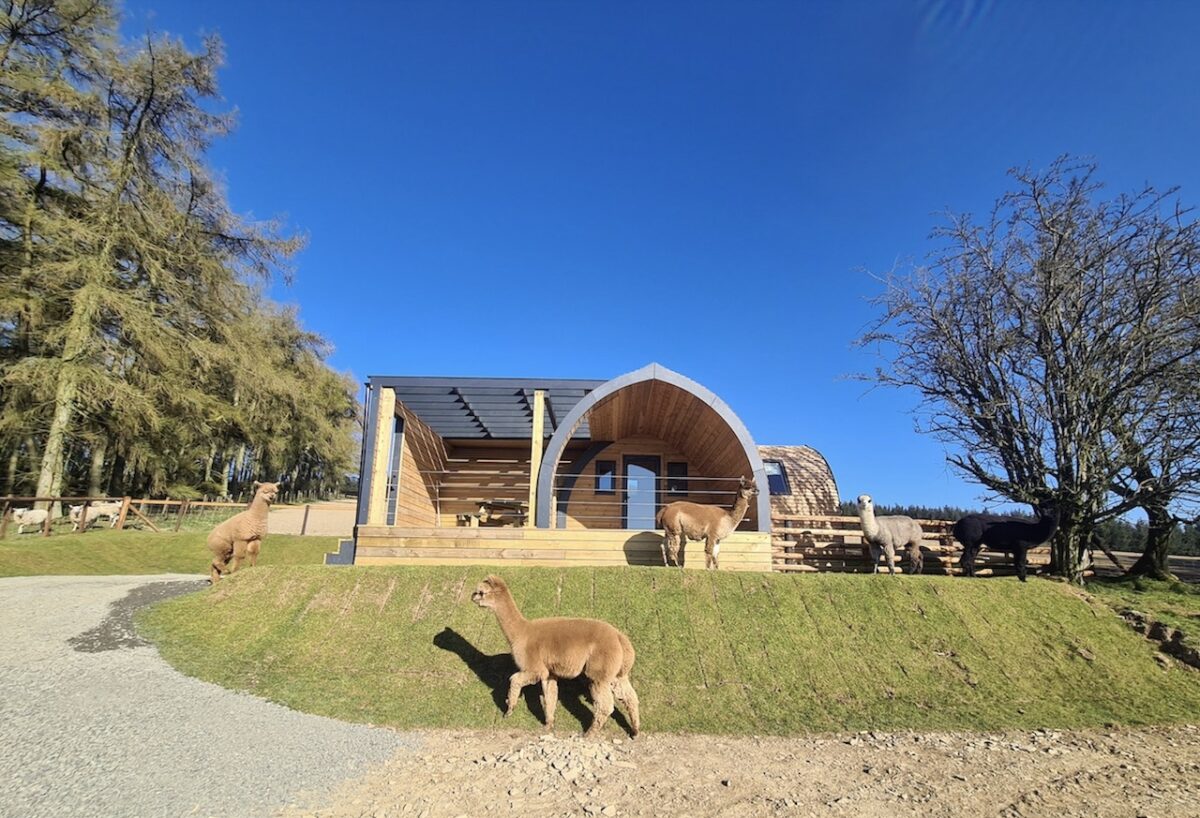 For a weekend away with friends, family, other couples or just for a romantic break, Huacaya's Cush offers up a truly wonderful experience. From just £155 per night, this heavenly retreat is a fabulous escape from hectic every day life. No doubt you'll want to take many a photo, but be sure to put your phone on airplane mode and really get away from it all in luxurious rural comfort.
Book your stay at Huacaya's Cush on The Wanderlist's website.