For a cool city hotel which suits the modern traveller, look no further than Hyatt Place London City East – the perfect base to discover the capital's cultural and artsy offerings.
Location
Not only is Hyatt Place London City East a brand new hotel for the city, but it's also home to London's hottest new rooftop bar – Pocketsquare Skyline Bar and Terrace. Serving up possibly THE best cocktail we've ever tasted (more on this later), Hyatt Place London City East is a welcoming retreat from the hubbub of the busy Whitechapel Road, just as short stroll past coffee shops, bars and restaurants and only a five minute walk from Aldgate East Station.
St. Paul's Cathedral, Tower of London, Tower Bridge, Brick Lane and even the gorgeous Columbia Flower Market are all easily accessible from here, so it's a great location to position yourself in if you're wanting to really explore all that London has to offer including a world class art museum. This area will also soon be served by London's Crossrail when it opens in the first half of 2022 (hopefully).
Hotel Interiors and Design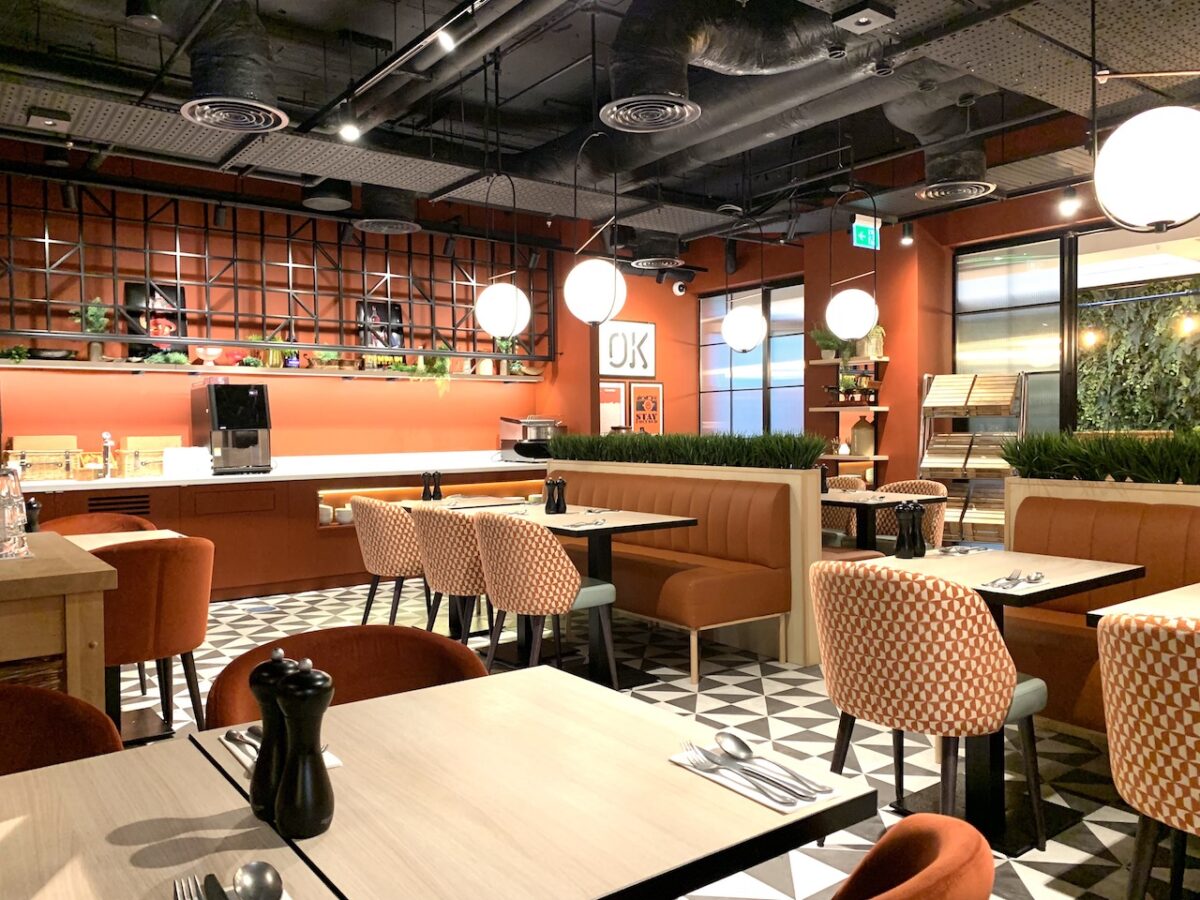 The hotel's interiors are super stylish without being too fussy. Reception is a calming, relaxing space – the double height space showing off an oversized and truly beautiful modern light installation. Dotted with comfy sofas and chairs in warm and contrasting colours, along with plenty of bespoke art work on the walls, it's a cool and creative space for chilling out, waiting for friends or doing a bit of work. There's also a shared work station located towards the back, if you prefer to work on a desk top, and there's a brilliant 'grab and go' market with high tables and stools where Starbucks coffees and tempting pastries are served all day.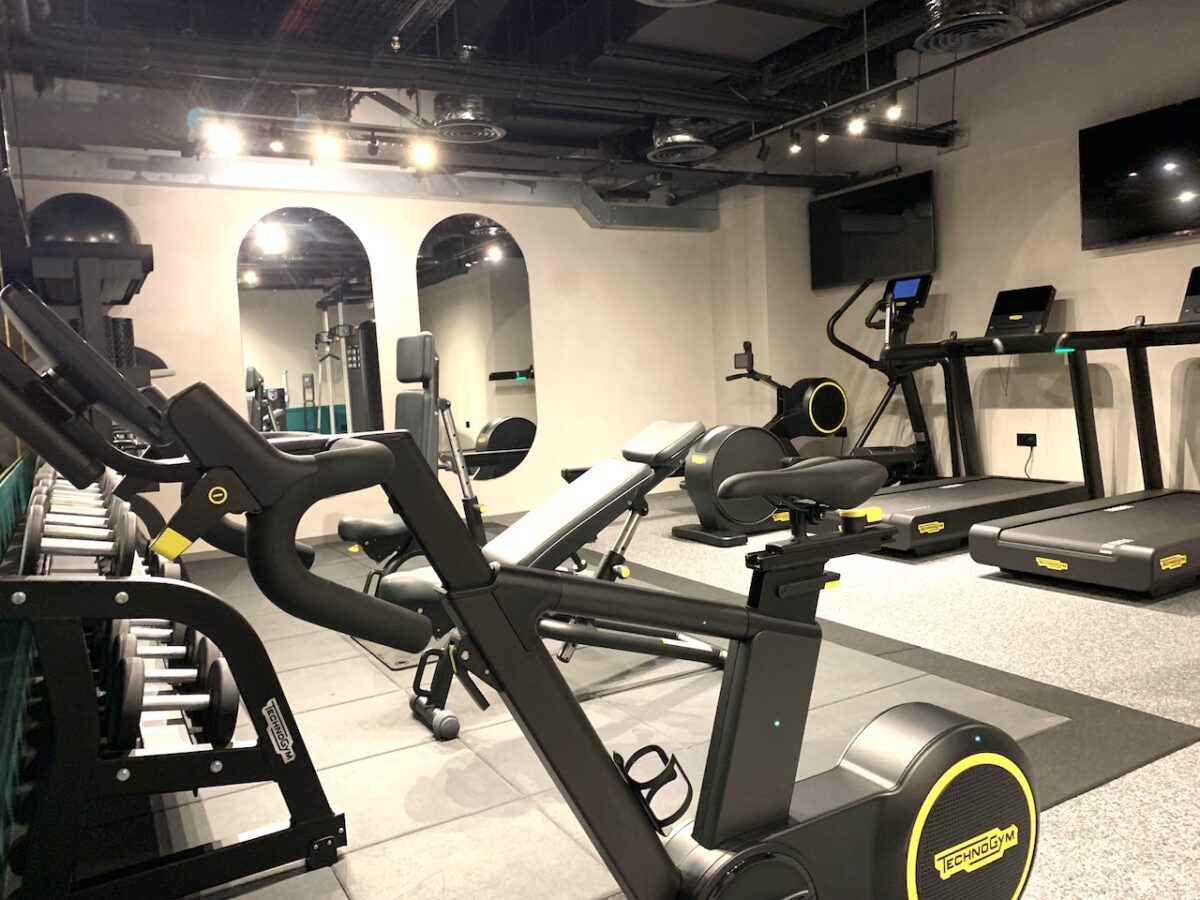 The ground floor is also home to Zoom – where breakfast is served, and a really well equipped gym packed with state of the art gym equipment. The staff are super welcoming and nothing is too much trouble. Check in is quick and painless and you'll be up in your room in no time.
Rooms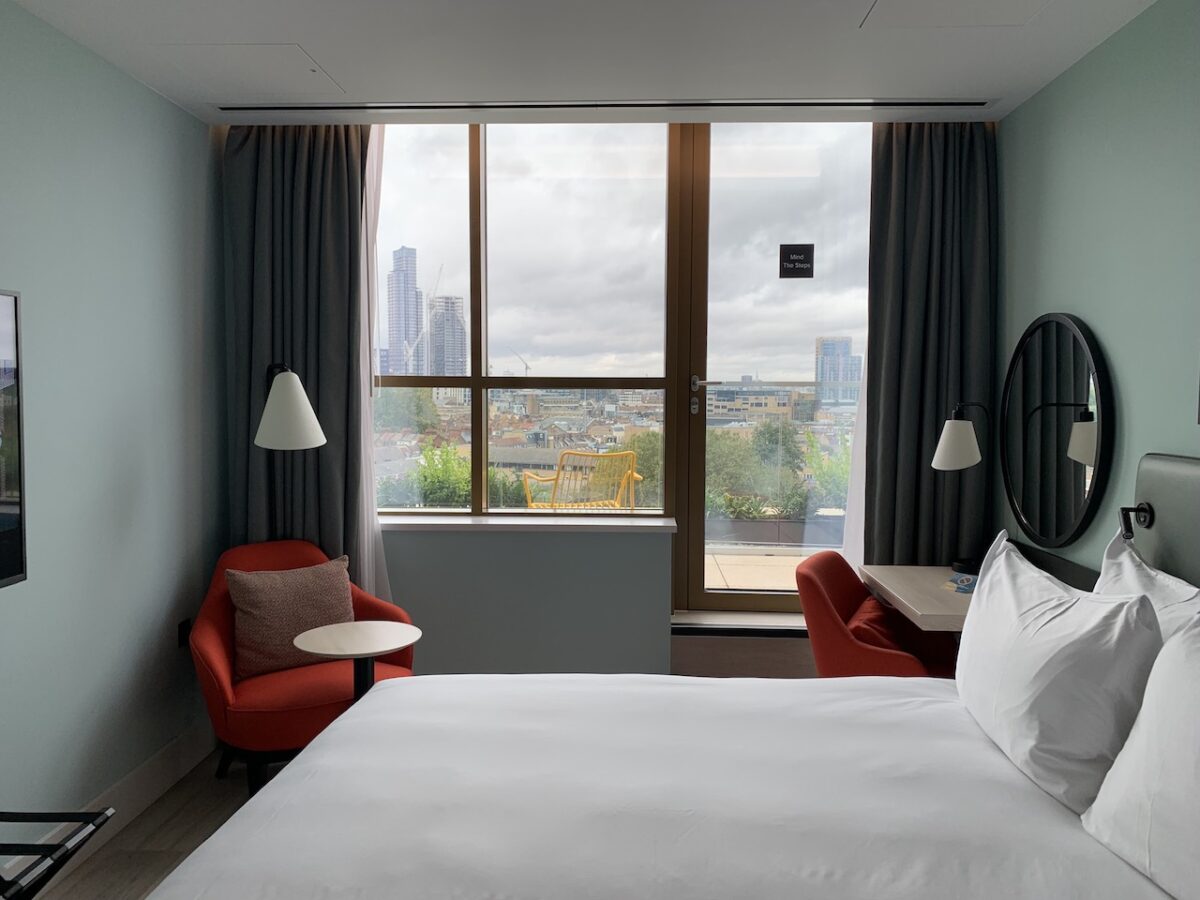 With 280 rooms (13 of which on the top two floors have their own outdoor terraces or balconies), the rooms get more expensive the higher you go… We loved our one king bed high floor which was spacious, stylish and offered up awesome views of the city from the private balcony – including The Gherkin. With all the lights off at night, it made for a really impressive backdrop.
The urban chic vibe of the room with its pretty pastels, gigantic bed (which was oh-so-comfy) desk space and 55″ smart TV, make this a really functional room. You can tell the designers have actually thought about their guest – the full length mirror slides to reveal a cleverly concealed wardrobe (containing a super fluffy bathrobe and slippers and coffee machine, and the bathroom's rainfall shower was hot and powerful, but also offered an eco-function if you want to save water during your stay.
Pocketsquare Skyline Bar and Terrace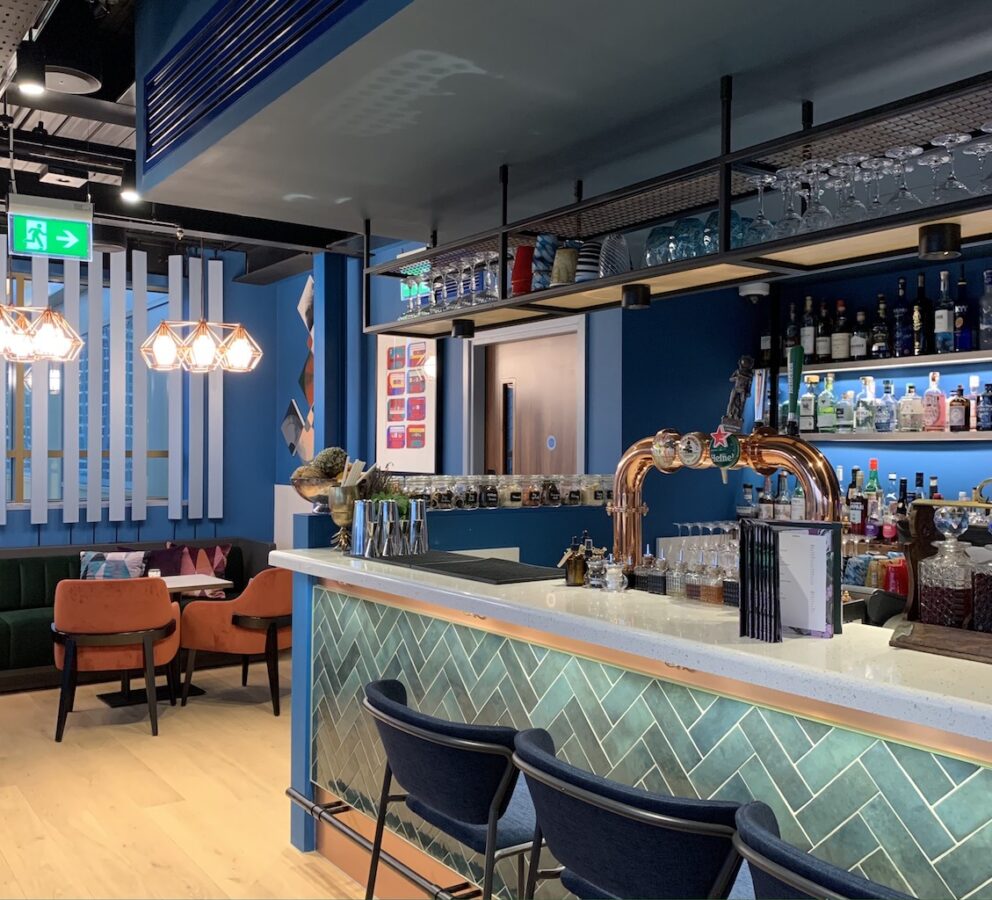 You'll be blown away by the truly opulent rooftop bar at Hyatt Place London City East. Pocketsquare Skyline Bar and Terrace is a gorgeous space – decked out beautifully in vibrant blues, greens and reds. The floor-to-ceiling glass windows which open out onto the long terrace fill the bar with plenty of light and there's lot of different areas to sit in – counter tops and high stools overlooking the stand out bar area, along with comfy sofas and intimate corner tables. Drop lighting and candles provide the ambience and as mentioned earlier, the cocktails which are inspired by interesting stories about the local area, truly have the wow factor. Our absolute favourite cocktail (and the one we made every single person in our group try), was the Marketa. A truly harmonious blend, this sweet-without-being sickly concoction of Maker's Mark, roasted pineapple and 1757 Rosso went down far too easily.  Each cocktail has a recommended pairing and the Marketa's was the addictive candied bacon – a total dream when ordered together.
To book your room at Hyatt Place London City East, click here. To read Luxe Bible's reviews of more of London's hottest new hotel openings, click here.