How is it Christmas next month?!  We're all gutted to be back in lockdown, but that does give us ample time to doing our shopping online (we will of course be doing our bit and supporting our high street shops too, once things open up again..)
From the coolest of yoga mats to luxurious bath oils and even the most stylish Prosecco out there thanks to the Delevingnes, here the Luxe List Lust List: Christmas Gifts For Her.
Bark & Rock Notebook £220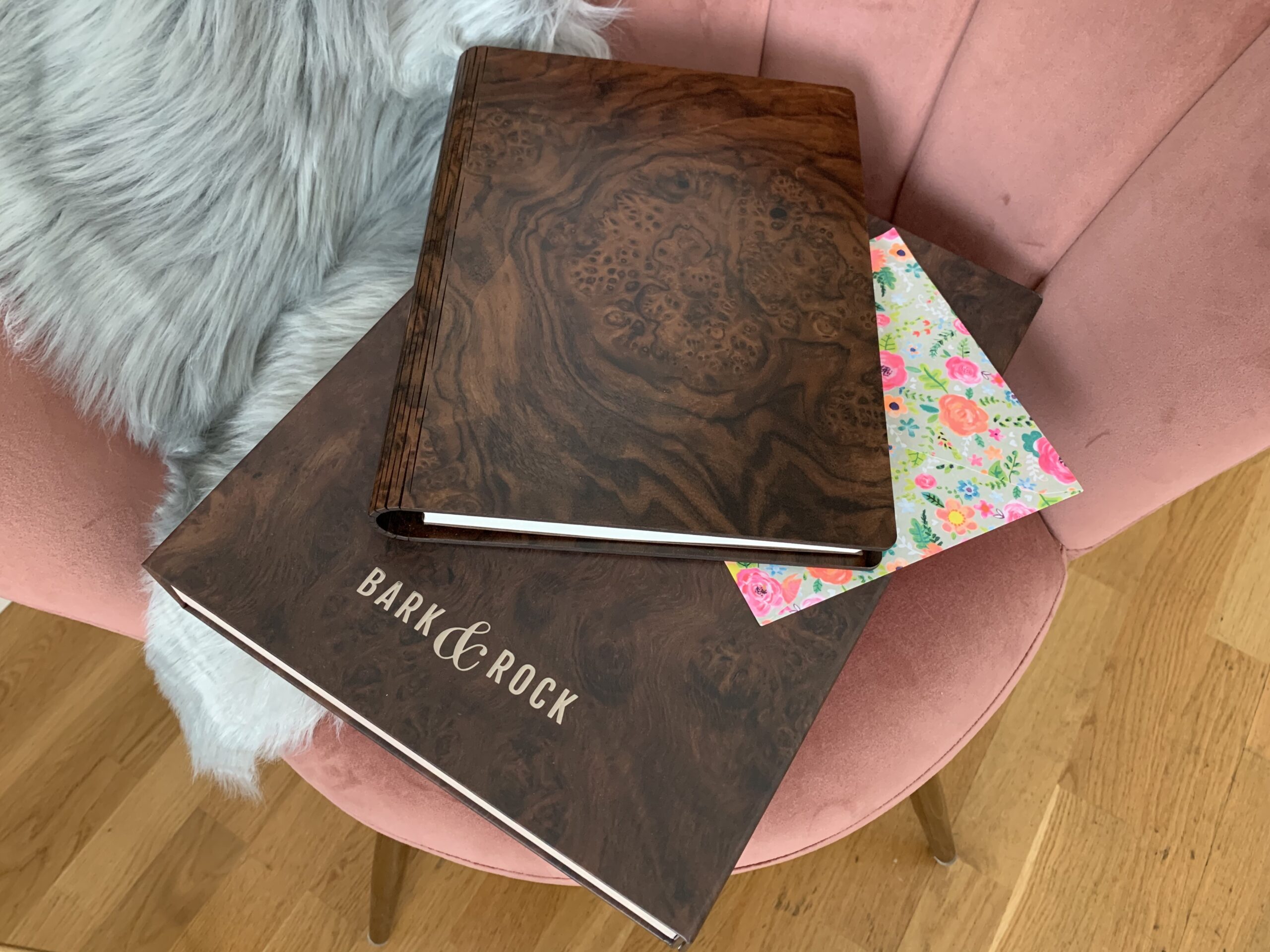 It's the age old question – what do you get for someone who has everything?!  For a luxurious, unique gift that oozes sophistication and individuality, a Bark & Rock journal is our number one recommendation.  The quality of Bark & Rock's products is exquistive and you'll be just as impressed by the stunning finish and sheer amount of work which goes into creating each piece.
Creators of refillable, natural wood and stone notebooks, Bark & Rock are a family run business, handcrafting beautiful accessories to be treasured and adored.
We are literally in love with the wood designs which are bespoke and made to order in their Surrey workshop.  Pictured is the stunning Walnut Burr notebook – native to Europe and China.  With the best burr sourced from the bottom of a walnut tree, to the eye, its swirling woody colours range from light brown to rich, warming reds.  You'll fine yourself getting lost in the mesmerising figuring, which has a surprisingly, calming effect, while the finish is wonderfully luxurious to the touch.
You may, like us be tempted not to use the paper inside – such is the magnificence of the product, but rest assured, refillable pages are available so your prized possession will truly last forever.  The Walnut Burr Bark & Rock journal is available from their website priced at £270.
Olverum Bath Oil £36.50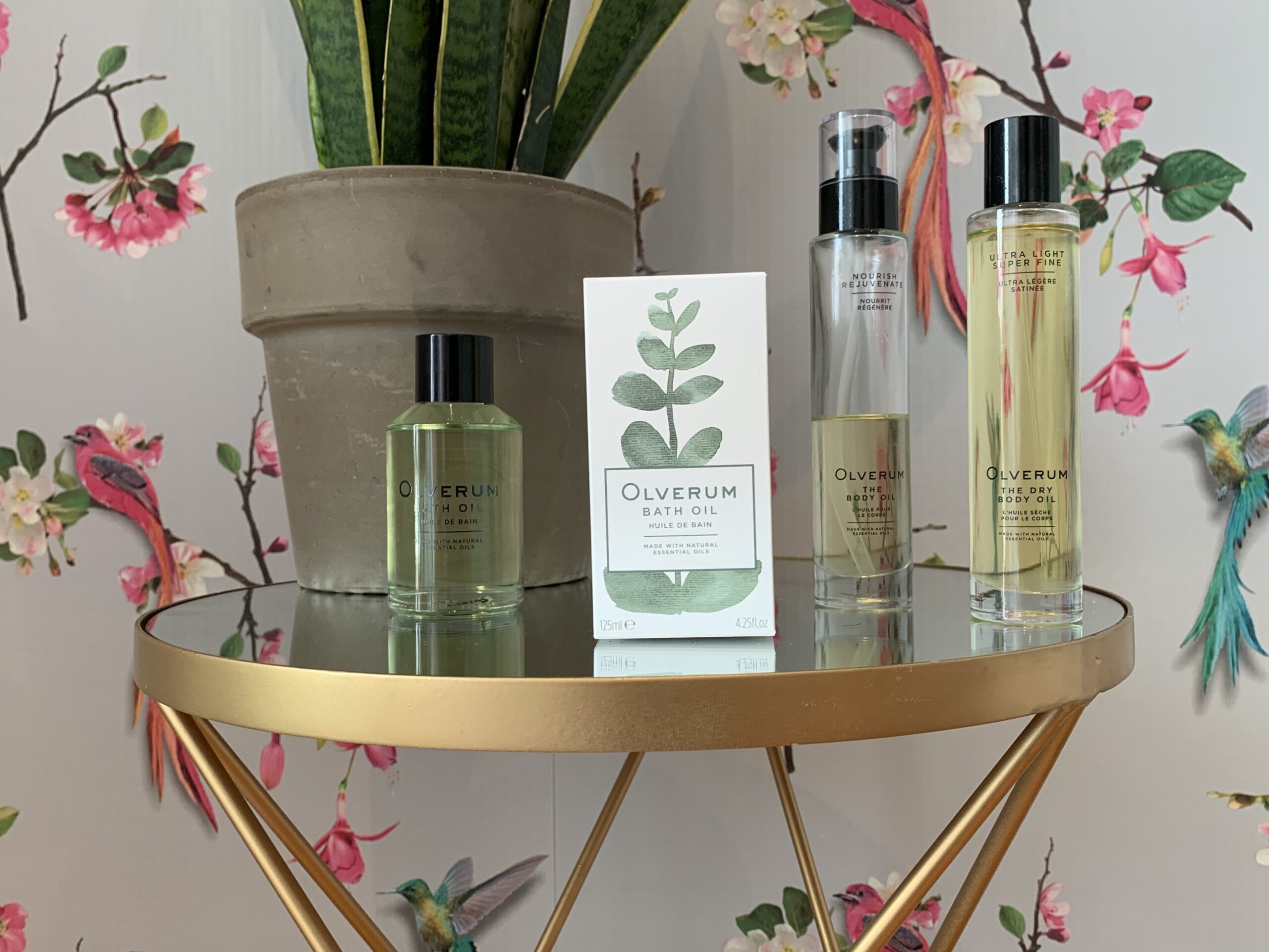 We've been hooked on Olverum's products for a few years now and like to add to the collection every Christmas.  Olverum's blend of natural essential oils has the most addictive scent in every single one of their products – they can blamed for you spending way long luxuriating in the tub than you ever thought was possible and it's incredible how much calmer you feel afterwards.
With a stunning collection of products, the Olverum 125ml bath oil is our new favourite and with enough for 25 baths (you don't need to use much at all), it will definitely help to ease away stress and tension and you'll sleep like a baby!  Re-balance with its incredible combination of oils including eucalyptus, lavender, rosemary, lime and geranium. £36.50 for 125ml, do check out their whole therapeutic range, here.
Della Vite Prosecco Treviso DOC from the Delevingne Sisters £20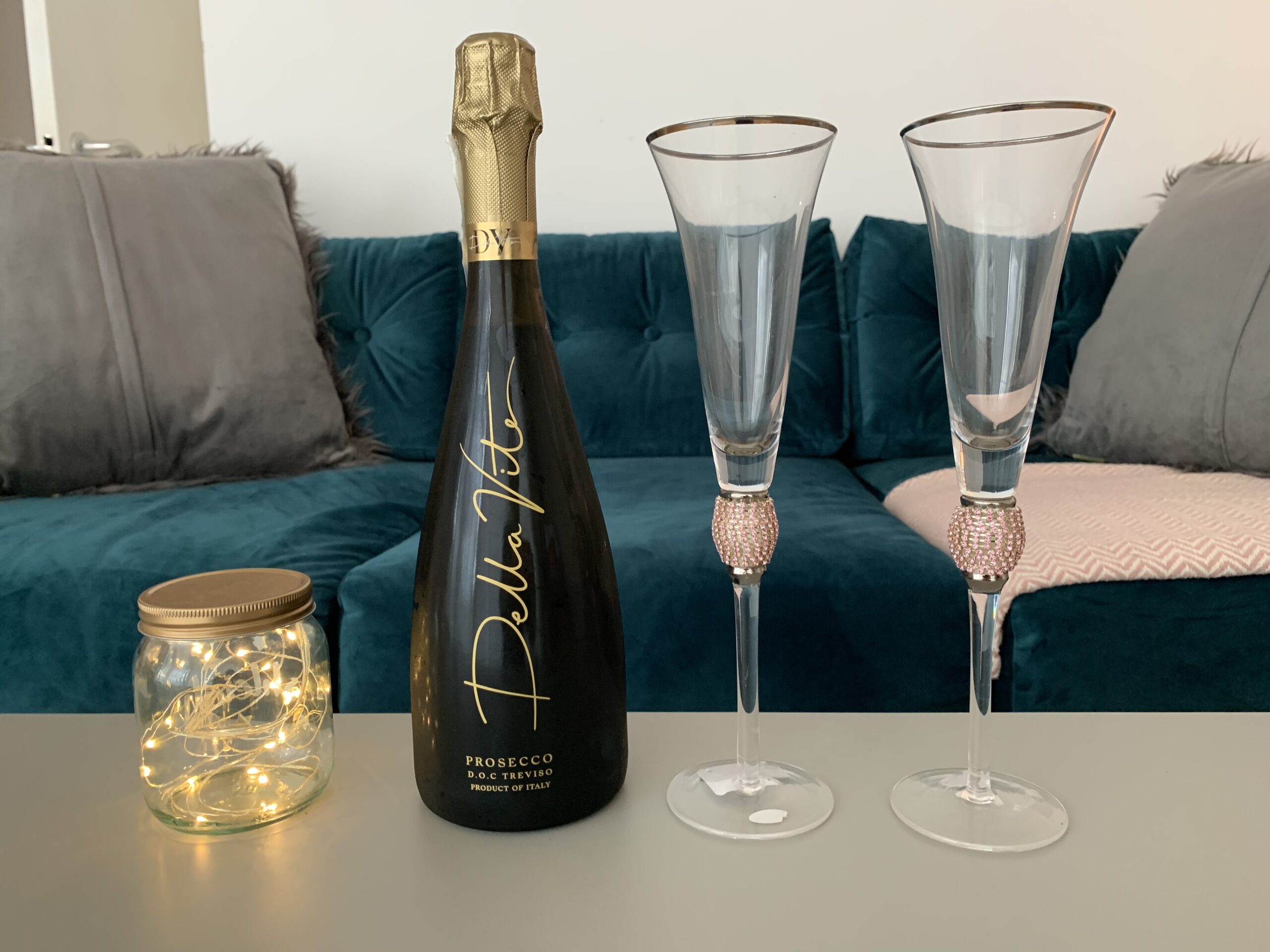 With the Delevingne sisters having officially launched their Della Vite range of two beautiful Proseccos back in August, Prosecco Treviso DOC is the perfect way to add some fizz and sparkle to this years' Christmas festivities.
Meaning 'of the vine', the Superiore DOCG (£25) has been given the highest classification of wine in Italy, and is made exclusively using hand-picked Glera grapes from Valdobbiadene – rich and dry with high minerality.   The DOC meanwhile, has a lighter, fresher flavour profile and is the only prosecco which is made using a combination of homemade, natural yeasts.  The result is a lively, drinkable Prosecco with crisp gooseberry notes and a creamy finish.
The joint venture between Chloe, Poppy and Cara and the Bisasiotto family in Italy has been a two year partnership to create a Prosecco which fits beautifully into any social gathering.
Available to buy from Dellavite.com and from Selfridges.
Angela Langford Clean Sweep Cleansing Balm £18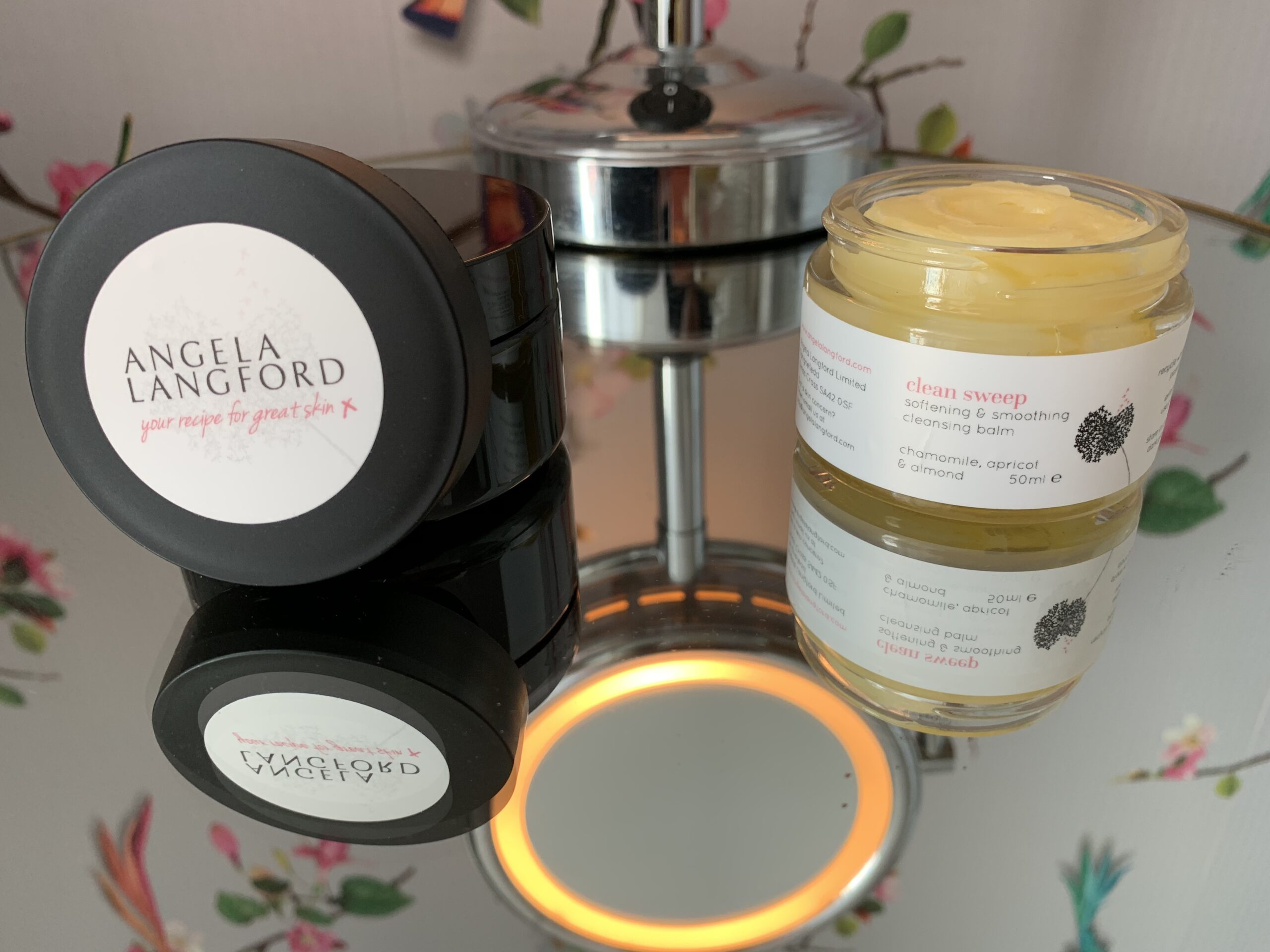 We are in love with this scrumptious smelling, sublime Clean Sweep Cleansing Balm from Angela Langford.  One 50ml tub wil last literally aaaaaages so use sparingly (peas size will do it) and massage into  damp skin to bring off all makeup, grease and grime build up from the day – we found it's even delicate enough to smother on to take off eye make up too.  Remove with a damp cloth.
For lacklustre, dry skin, the Clean Sweep Cleansing Balm is a great product to restore radiance, although it's suitable for all skin types.  Luscious active ingredients include almond, apricot, safflower and jojoba, plus chamomile, cocao, lemon and eucalyptus.  The result?  A balm which has a gorgeous texture, delicious scent and luxuriously nourishing feel after applying.
£18 for a 50ml pot, click here to buy.
With Every Atom Leopard Print Yoga Mat £65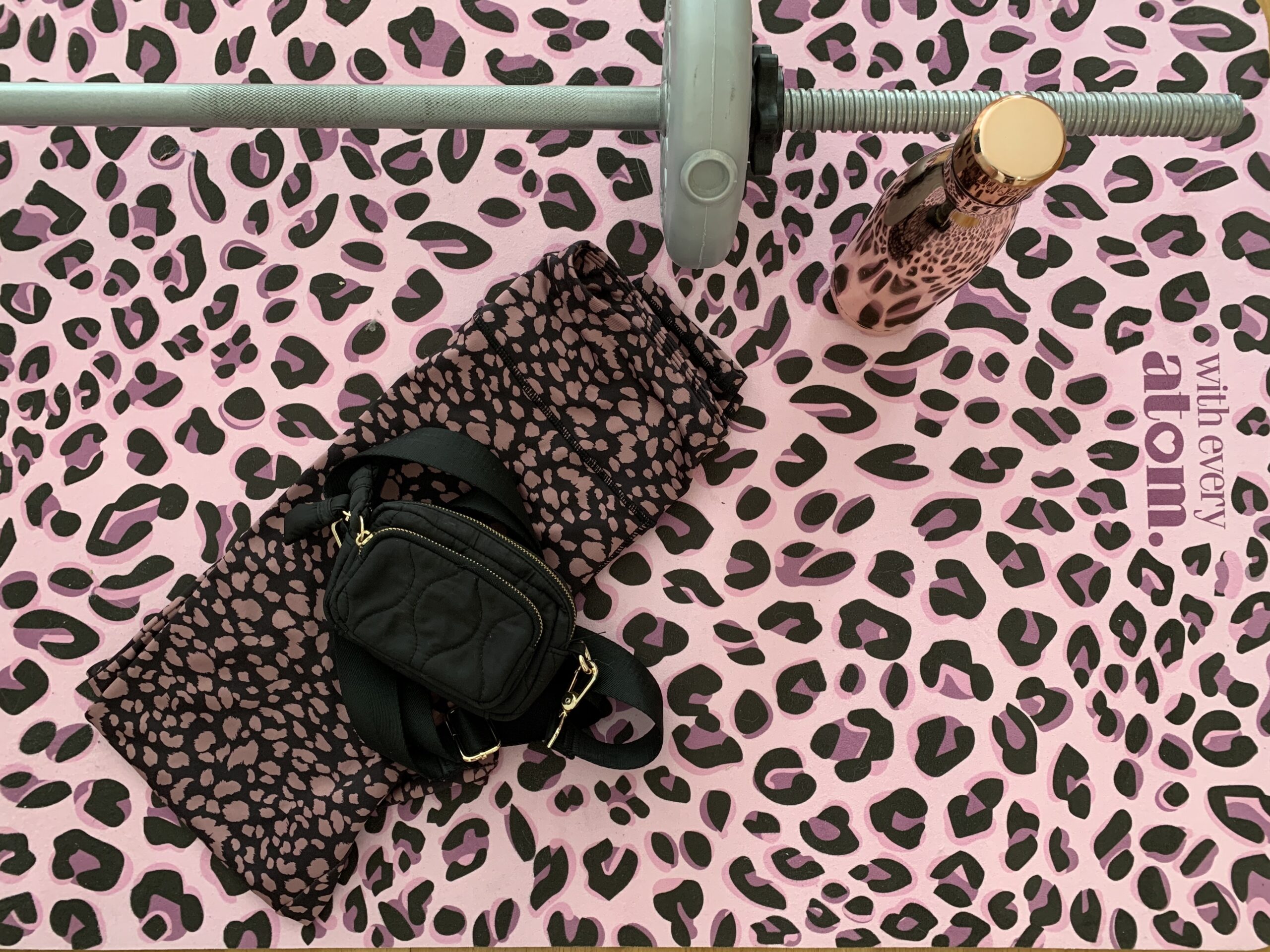 For the yogi in your life, there is no better pressie than this ultra stylish, luxuriously thick, larger than average yoga mat from With Every Atom.
You couldn't possibly look cooler walking into class than with one of these babies, which at 183cm in length, you could literally fall asleep on (when no-one's looking!)
With an absorbent micro-fibre suede surface which feels so gorgeous, the biodegradable base is made from natural rubber and is super slip proof.  Its surface also grips to you more, the sweatier you are – there is literally no excuse to work that booty off!
With Every Atom has the coolest collection of mats, bags and accessories – check out the full range here.
For more Christmas gift ideas, check out our range of awesome vodkas here.