There's no other way to put it, lockdown has wrecked many a decent head of hair!  Home dyes and hair cuts might've taken their toll on you this year.  But luckily, the Luxe Bible team have been doing some serious research so you can repair lockdown hair with these wonder products and appliances!
Remington Hydraluxe Pro Hairdryer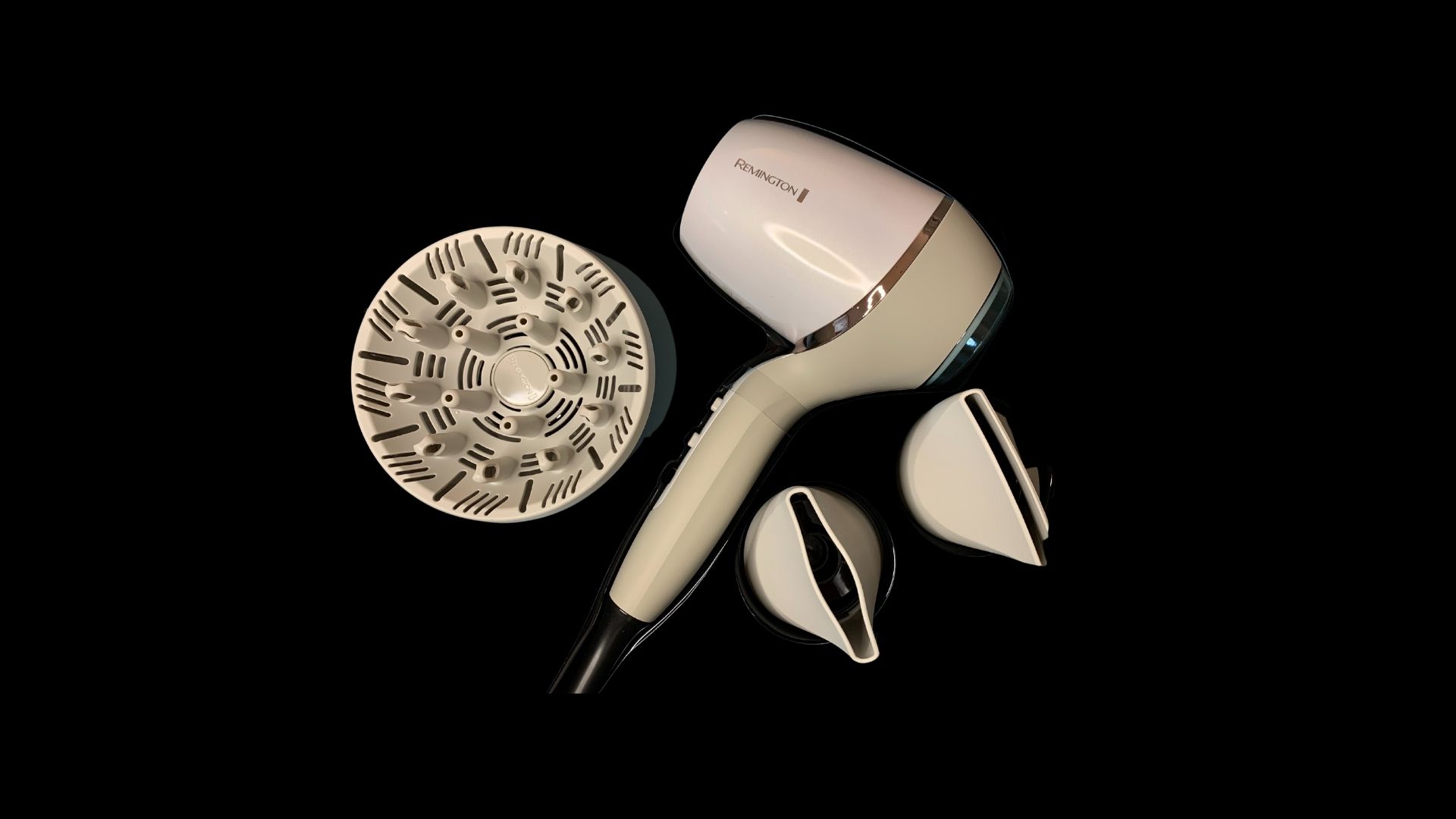 If you're one of those people who assumes all hairdryers do the same job, then think again!  The Remington Hydraluxe Pro Hairdryer (£99.99 from Argos) is one hair-changing piece of kit.  In its big beautiful box you'll find the dryer, two concentrator nozzles for wide drying and slim styling, and a diffuser for those big volume occasions.
The hair dryer itself is seriously stylish and feels really nice to hold (let's face it, we spend a lot of time using them!)  But probably most importantly, the Remington Hydraluxe claims to cause no heat damage with its hydracare sensor function and since using it, we'd agree that breakage has been reduced and hair appears thicker and smoother after drying.  The smooth, shiny finish comes courtesy of millions of ions which are distributed during the drying process, while the moisture lock technology releases micro-conditioners, so hair feels different and appears way more shinier than when using your average dryer.
Add in 50% faster drying time, a 3m cord (so you're not tied to the wall!) and three heat settings with LED indicator and we'd say this is definitely our favourite wonder appliance.  Buy it here.
HASK Biotin Boost 5-in-1 Leave In Spray, £6.99, available from Boots
This cute little bottle of brilliance should be on the bathroom shelf of any healthy hair obsessive!  HASK Biotin Boost 55-in-1 Spray is a super reasonably priced miracle worker pumping up thin, lifeless hair for a head of voluminous locks.
You can use on both wet and dry hair by combing through, but having used it both ways, we prefer spraying it into towel dry hair as we feel the heat from the hair dryer seems to activate the spray to give extra thickness.
Containing collagen, coffee to stimulate and biotin – a water soluble vitamin which is known to help with hair growth, this 5-in-1 spray will not only add body, but provide thermal protection against any heat you're using on your hair, control frizz, add shine, detangle and moisturise and prevent damage.
Available from Boots.
Remington Hydraluxe Pro Straightener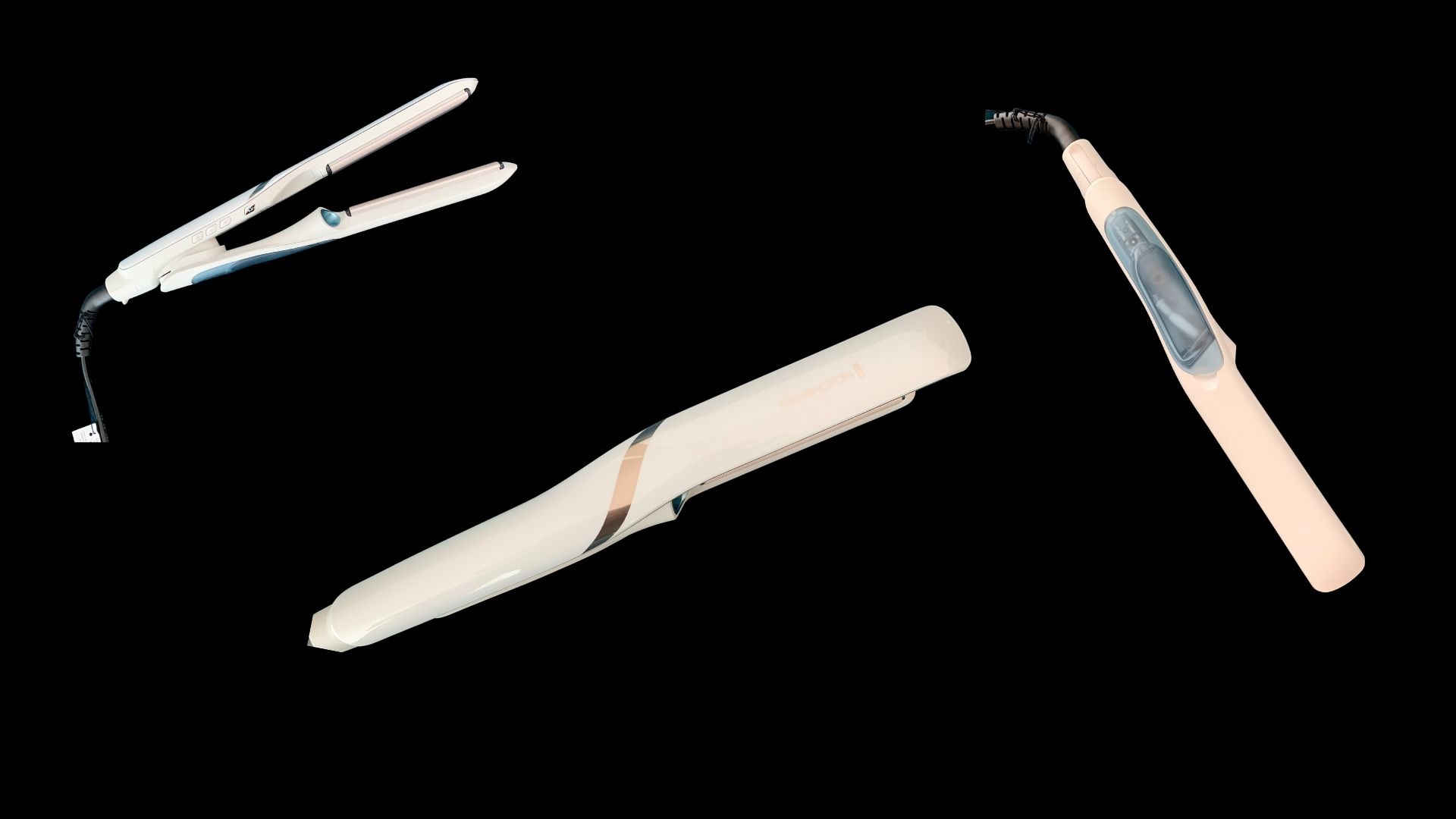 The Remington Hydraluxe Pro Straightener (RRP £149.99) is super sexy and sleek, and if you want gorgeous, beautifully straight hair without damage, this is the appliance for you.
The digital controls make it easy to switch between temperatures (up to 230 degrees celsius), while built in sensors make sure that the heat is also evenly distributed through the plates for an all over straightening experience.  Like the hairdryer, the Remington Hydraluxe Pro Straightener allows micro-conditioners to be transferred to the hair via the moisture lock ceramic coating of the plates and you'll see the shiny and silky results as soon as you've used them!
There's no waiting around for them to heat up, because they're ready to use in 15 seconds flat!  And for extra moisture while using, the handy mini water tank will ensure steam is distributed and locked in, for extra hydration.  Shop them here.
Frédéric Fekkai
Frédéric Fekkai's product range have been causing a massive buzz among celebrities like Kate Moss, Gwyneth Paltrow and even Hillary Clinton!  In fact he's so well known in celeb circles, he even appeared in the film Zoolander and is a regular on the Oprah Show!
The appeal of Fekkai's products isn't just down to how brilliant they are (which we'll get to in a sec), but they're also clean, vegan and sustainable and 100% recyclable – which has never been as important.  Fekkai hopes to encourage the users of his brand to make a difference to the environment, no matter how the small the contribution.
Packaged in the prettiest of pastel coloured bottles, the Fekkai shampoo and conditioners smell absolutely divine and the fragrance clings to hair after washing so you get that awesome salon waft of lusciousness every now and again!  The super strength shampoo (£20) and conditioner (£22) are both specifically designed for damage and breakage repair with built in antioxidant pollution protection, we noticed a big difference after just two weeks of using these products) while the treatment masque (£25) which is a roots-to-ends balm feels ultra luxurious when smothered generously over hair and left for a few minutes.
With 14 products across five ranges, all formulas offer solar, anti-pollution and heat protection and have been tested out by world-renowned stylists to ensure the highest quality so you can look after your hair and the planet at the same time.  Shop the range on the Feel Unique website, prices vary.
Mane UK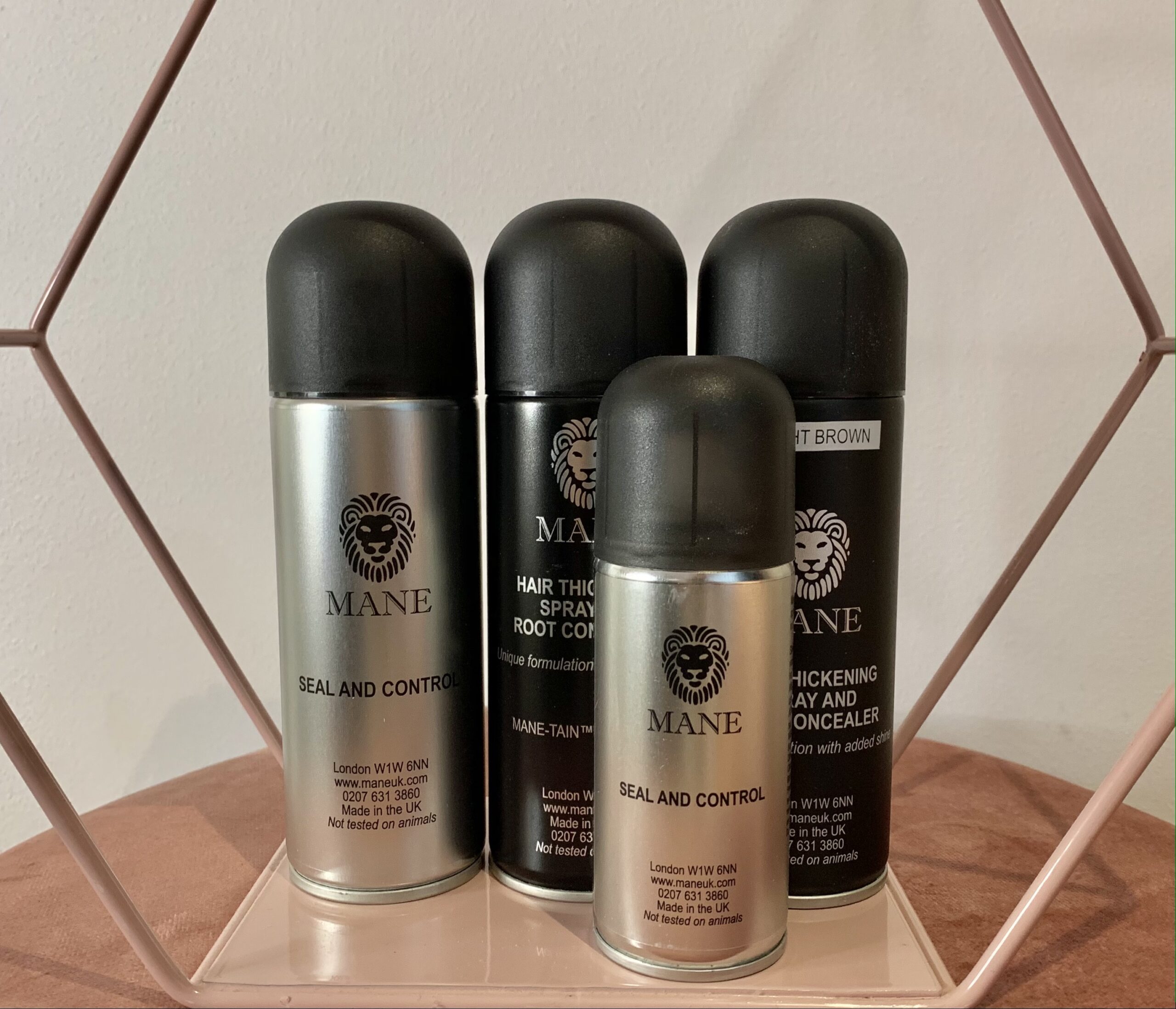 You can't argue with a product range that's been scientifically proven to give you thicker hair!  However, the proof is in the use, and we were literally blown away by the results.  Whether you're trying the hero product – Mane UK's hair thickening spray and root concealer (in a number of different shades to match your own hair), hair thickening fibres, or the shampoo and conditioner, thicker hair comes as a guarantee.
The thickening spray (£18) works by releasing micro minerals which then bond to individual hair follicles, for results you can visibly see immediately.  With 12 shades available, there'll be one to match your hair colour and they're suitable for both men and women.
Apply to clean dry hair by holding up the section of hair you want to thicken and spraying across the base of the hair.  Tease into place with a bristle brush, and then for best results, use the Mane seal and control  or shine to keep in place.
You'll see straight away that hair appears twice as thick as if by magic, while we'd recommend switching up your whole hair care routine to use alongside the thickening shampoo and conditioner (£5) which stimulate the hair follicle and promote new hair growth.  Shop the range here.