In the face of adversity, there are some brand new hotspots to check out!  Here's Luxe Bible's fave new openings in London for you to visit this October.
NEW London Hotel Opening – Bermonds Locke, London Bridge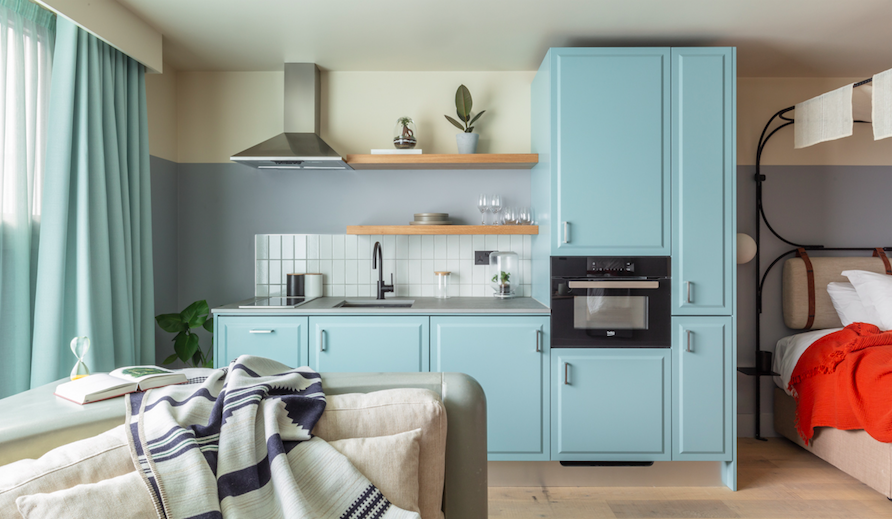 We can't wait to visit Locke Hotels' latest property – Bermonds Locke which is located  in the heart  of Bermondsey.  With rooms priced from just £99 per night and designed in partnership with Holloway Li, Bermonds Locke will also offer Robin Gill's re-located The Dairy within the hotel, as well as all day drinking and dining destination Shaman.
NEW London Restaurant Opening – Pantechnicon, Knightsbridge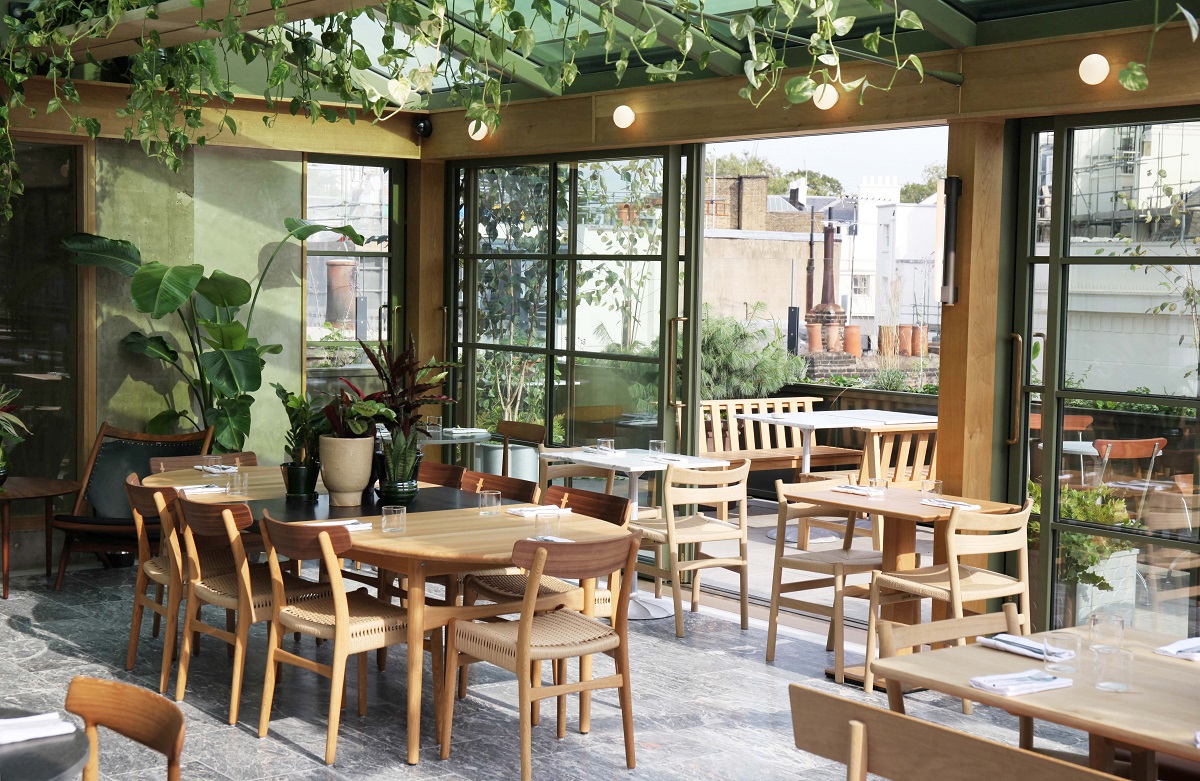 Pantechnicon is our number one go to for October.  With a Japanese/ Nordic dining concept, the décor is stunning with a menu to match.  Chef Joni Ketonen's stand out dishes include scallops with a leek and mussel sauce with cured reindeer and chicken, lovage and chard with a truffle butter.  Occupying the hottest of spots in Belgravia, the rooftop garden is the perfect place to while away the day or evening overlooking Knightsbridge, while sipping on some super cool Nordic inspired cocktails.  In addition, Pantechnicon will host a sake workshop on Wednesday 7th October 1pm-3pm and 3.30pm- 5.30pm, teaching guests how to use koji to make doburoku and amazake and miso.  For more details, click here, tickets priced at £30pp.
Knoops Hot Chocolate Shop Opens in Kensington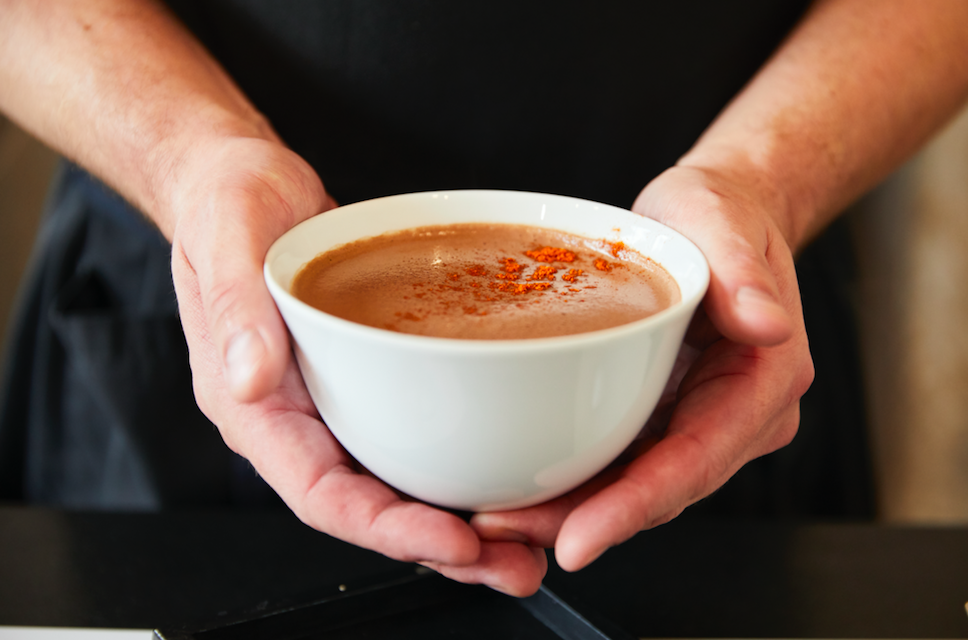 Chocoholics rejoice!  Following their first opening in Clapham Junction, Knoops will open in Kensington later this month, with their expertly crafted chocolate drinks tempting in customers to enjoy their luxurious offerings at the new sleek, minimalist site on Kensington Church Street, or to take home.  With 21 different chocolates on the menu (13 of which are vegan), and five different milks, you'll be spoiled for choice!
The Lebanese Bakery Opens at Harrods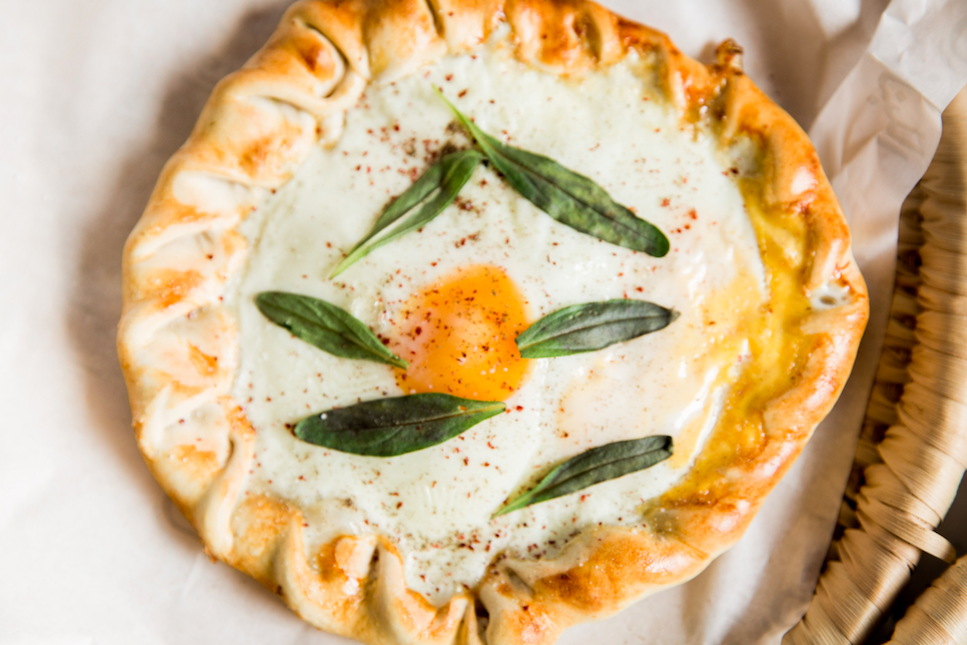 Their menu is mouthwatering and we can't stop thinking about their signature manoushehs – The Lebanese Bakery have opened their second site at the iconic Harrods,  whole wheat dough with a range of toppings like cauliflower aubergine (parsley, cherry tomato, pumpkin seeds and tahini vinaigrette), or halloumi with fresh basil and pine nuts spread.  You can also go all out with the black truffle Bayd which sounds totally divine, plus there's salads, shawarmas and baked potato batata to tickle the tastebuds.  Open from 11am – 7pm, you won't regret it…
NEW Opening – TEASE Tea Bar, South Kensington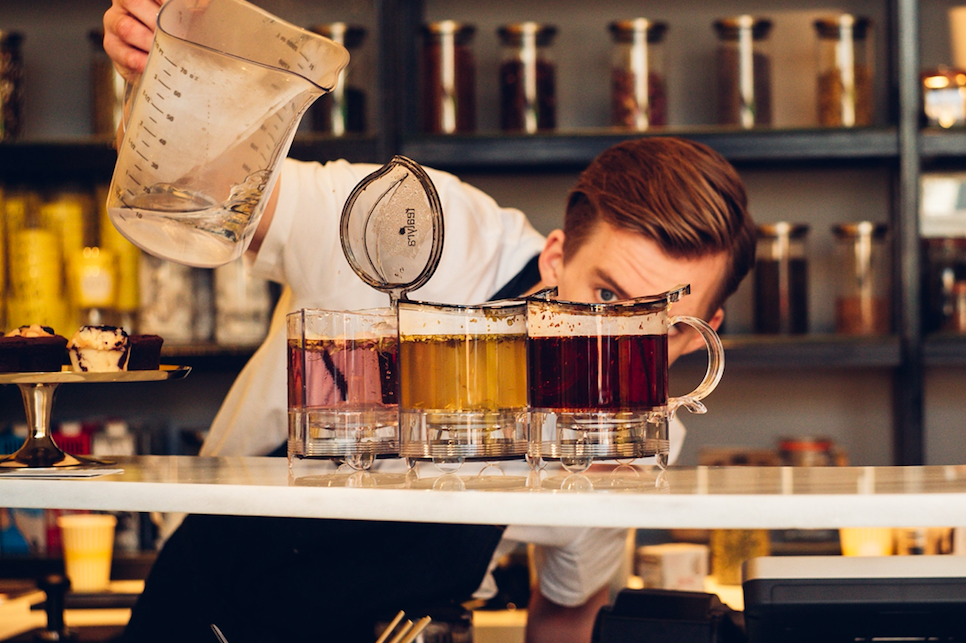 As Autumn draws in and amidst a pandemic, there's never been a  better time to keep warm and strengthen the immune system!  Newly launched TEASE is a stunning tea bar in South Kensington offering up fresh and innovative flavour pairings that are both healthy and immune boosting.  Created by manager Cosmos Lewis (former mixologist at Soho House and Annabels), you can sample the delights of the LongeviTEA with earthy mushroom tones and oolong, or the ImmuniTEA in three flavours including our fave with turmeric, ginger and apple cider vinegar.
NEW London Bar Opening – The Black Book, Soho
For Soho wine lovers, The Black Book, Soho is THE perfect spot.  Formerly known as Trade, this hidden gem of wine cave will offer special perks and offers to hospitality members who have the TRADE app, while all visitors can expect a menu of delicious brasserie style dishes like Maldon Rock oysters (£14), burrata with figs and red onion compote (£9) and pan fried cod with Autumnal ratatouille in a silken tarragon sauce.  Of course, there's also a massive wine list, both by the glass and the bottle.
*Main Image Photo Credit Edmund Dabney – Bermonds Locke Hotel