The countdown to the countdown of Christmas is on!  With this year's luxurious advent calendars including gin, rum, donations to charity and even CBD, thankfully the chocolate variety does still exist, so here's Luxe Bible's Pick of the Best Luxury Advent Calendars to get those festivities going!
Lindt's LINDOR Pick & Mix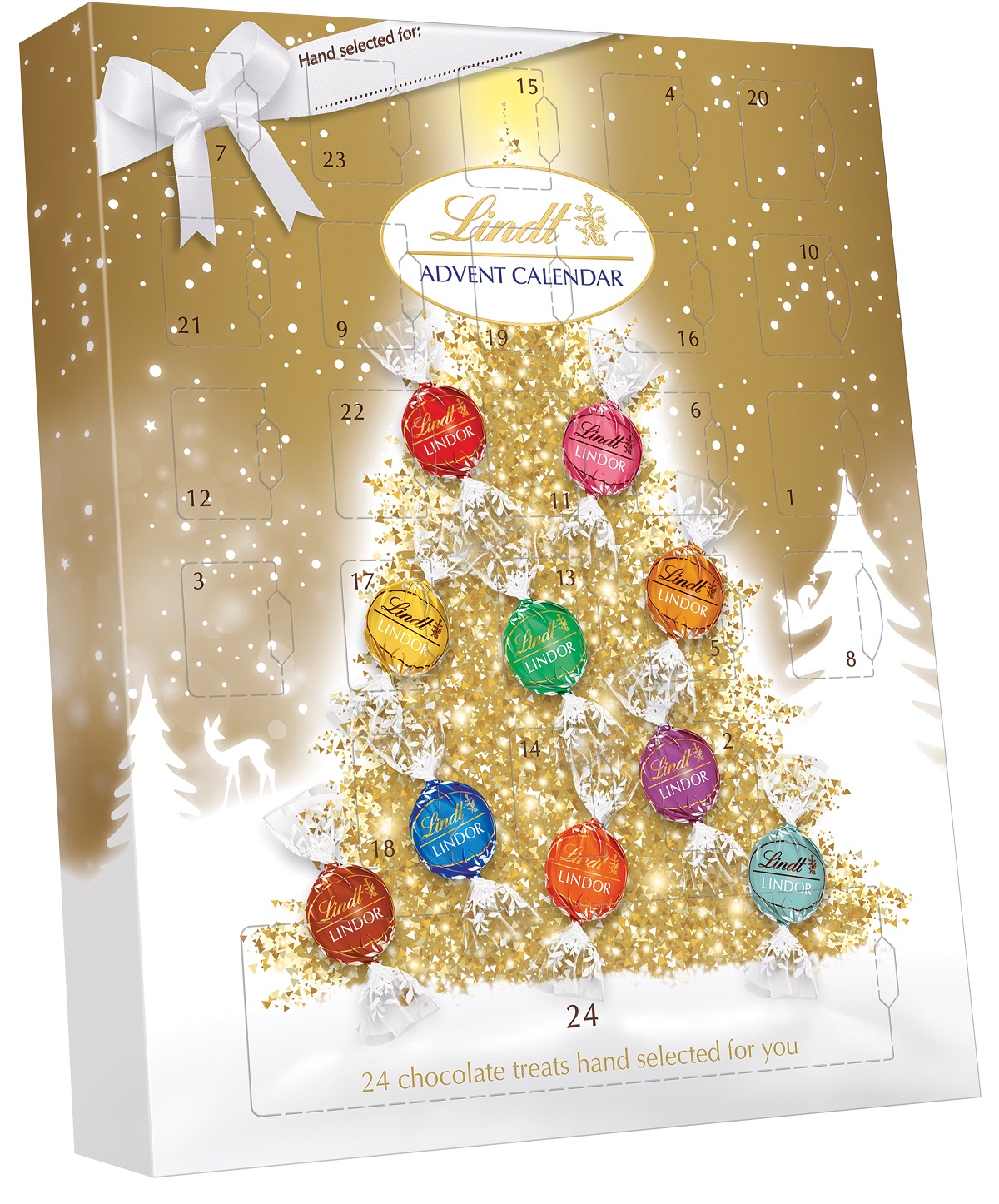 When you get a box of any of Lindt's chocolates in your stocking, you know you've been good this year!  So what could be better than that unmistakably silky-smooth taste of LINDOR's Pick & Mix range every day in December?  What's more, you won't know what's behind the door because each choc will be surprise from LINDT's range of 32 flavours including new nuxor milk, new excellence extra creamy and new matcha (who knew there were soooooo many?!) There's a bonus bar included too but course you won't wanna share that either!
Available in regional LINDT Chocolate shops and online.
Niederegger Carousel Advent Calendar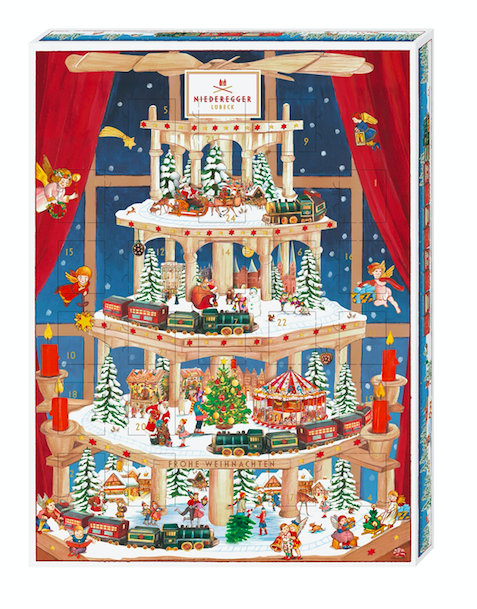 One of our favourite Advent Calendars this year is Niederegger's eye catching carousel scene with pyramid design featuring a gorgeous snow scene complete with Christmas trees, fairground and toy trains.  If you're looking for something other than plain chocolate, then this one contains 36 mouthwateringly deliciously different marzipan and chocolate treats is perfect.  'Making marzipan of the highest quality since 1806', Niederegger's secret ingredient has been passed down through the generations, making it a classic when it comes to luxury chocolate.  £35.
24 Days of Rum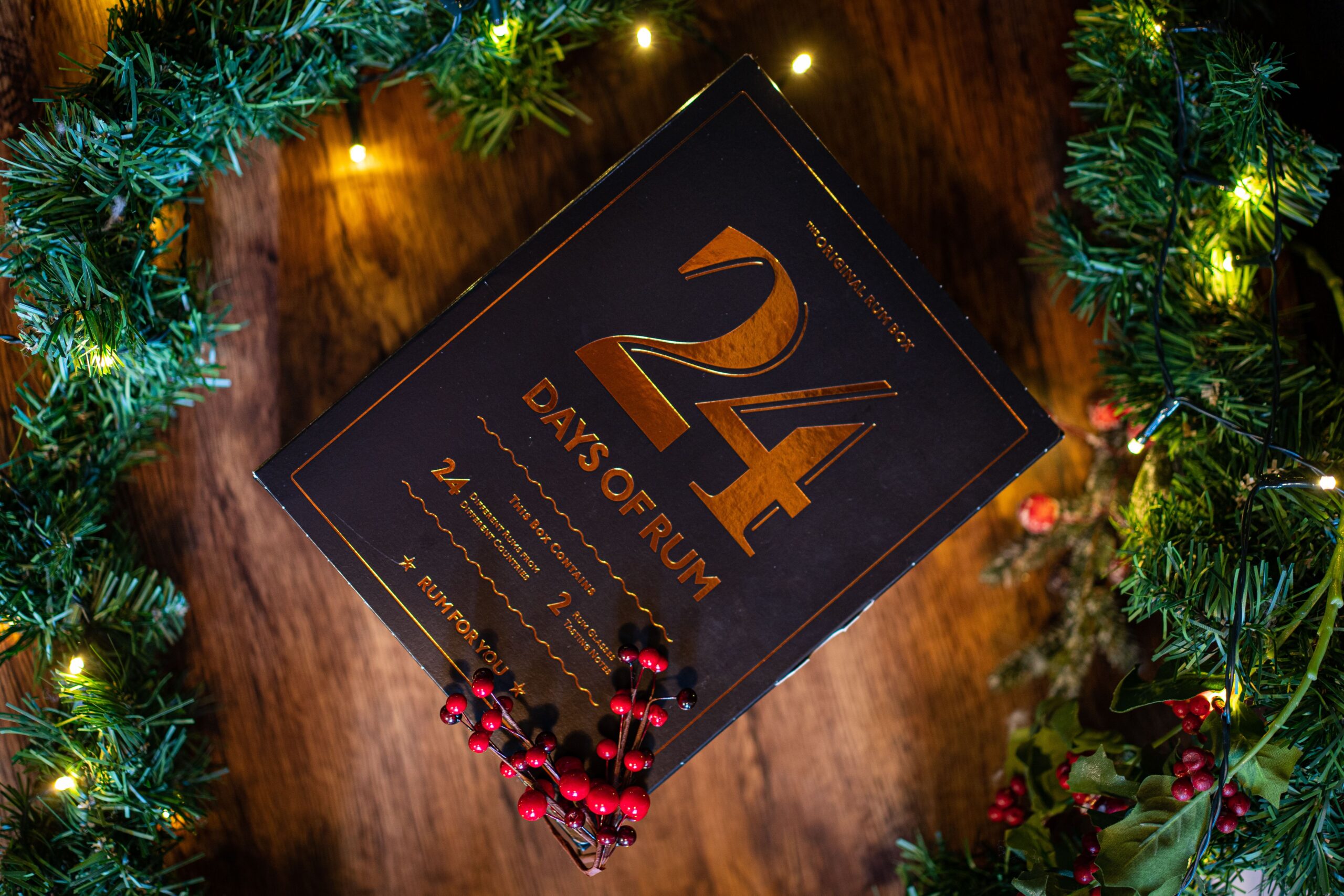 If you're looking for an alternative to chocolate treats, how about a boozy rum fix in the run up to Christmas from Skylark Spirits?  With a hand-selected pick of premium and boutique rums from 24 different countries, December will literally take you around the world with each swig of its delicious minis.  Not only that, the luxurious packaging make this advent calendar one that'll definitely take pride of place on the mantelpiece!  To avoid rocking up to work with a slur, you could alway open the door in the evening…?  Click here to order yours from Amazon priced at £79.95.
Advent of Change – Donate to a Different Charity Every Day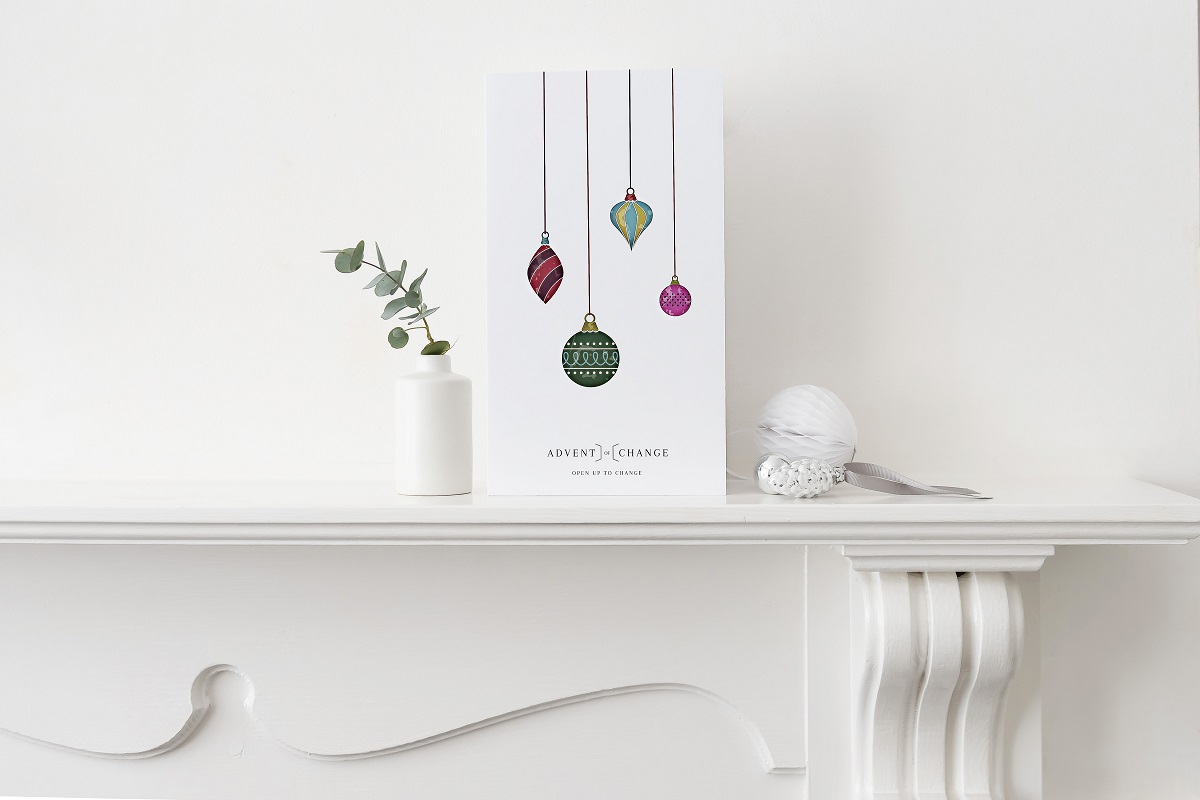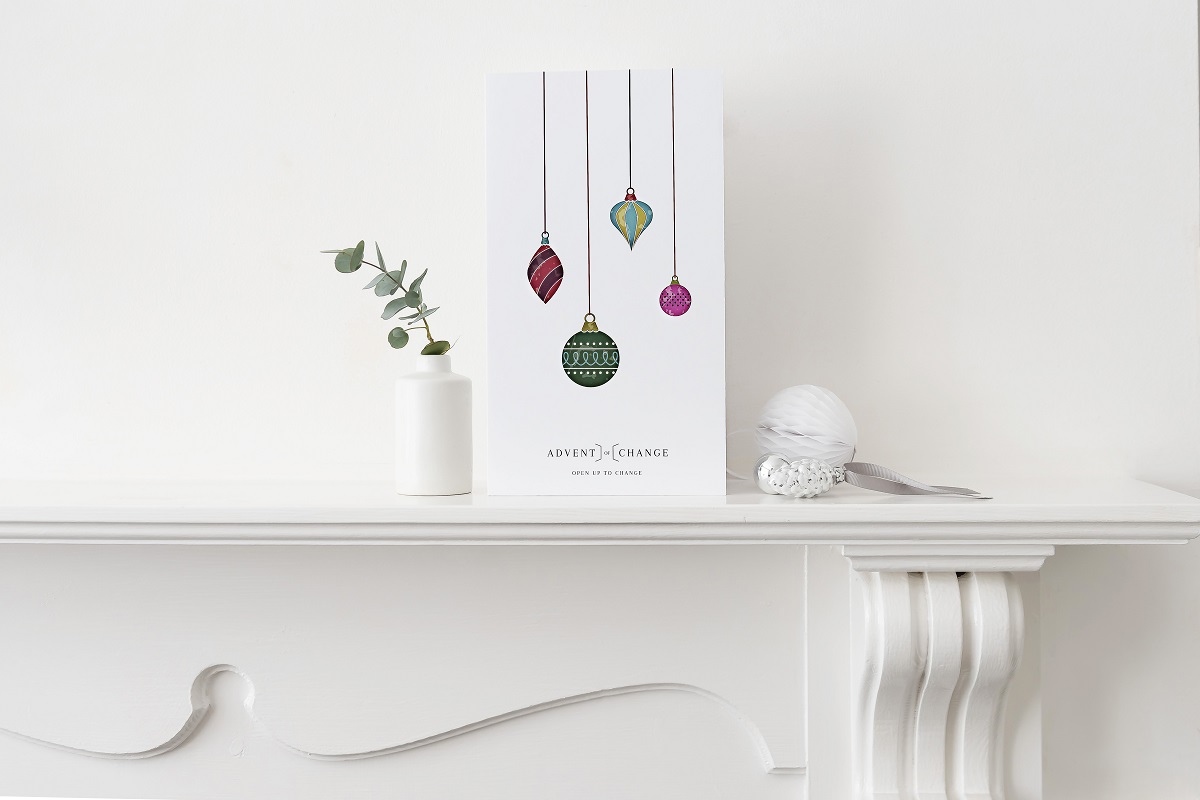 The first of its kind, Advent of Change will donate to a different charity every day on your behalf.  Each day in December, you'll discover which worthy charity in the UK or overseas will receive your donation – which could be providing safe housing to a homeless person or helping to support our frontline workers.  A little goes a long way… The Advent of Change Advent Calendar is eco-friendly, plastic-free, sustainable and recyclable, priced at £17.95. Click here to buy.
BonBox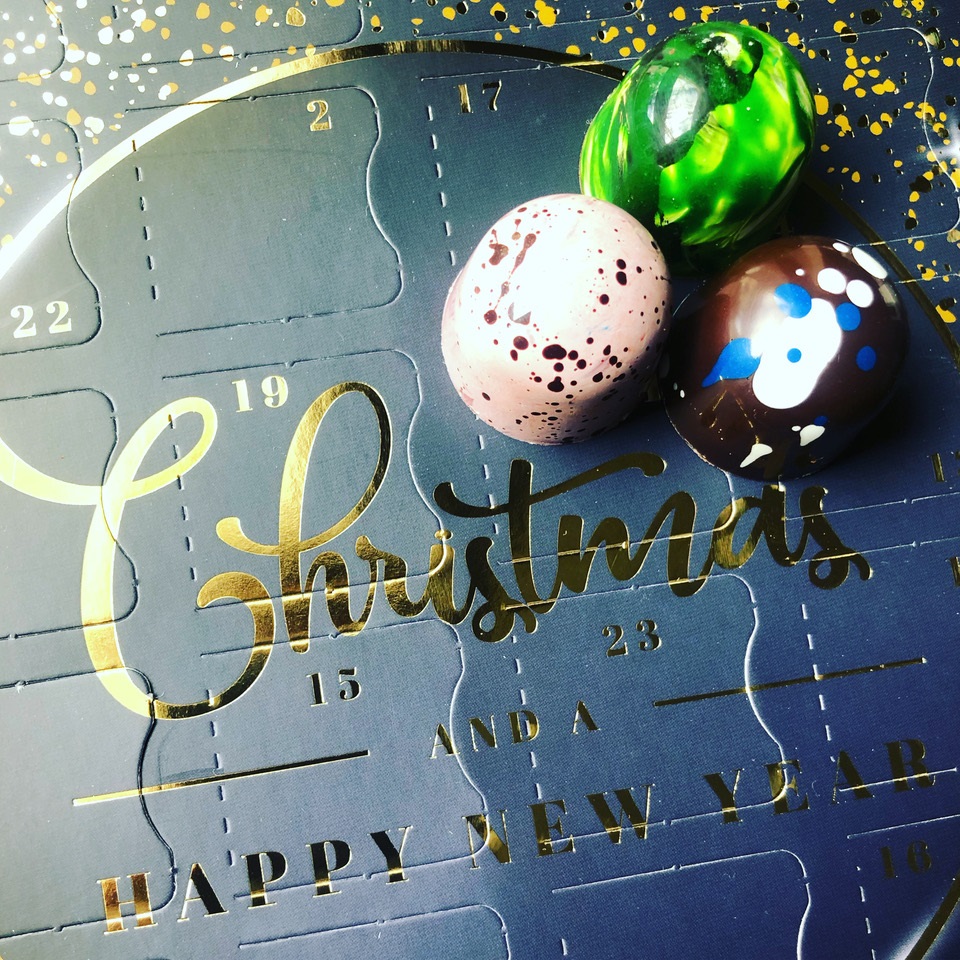 For something a little bit different, how about a luxurious bonbon every day leading up to Christmas?!  BonBox based in Edinburgh, are an artisan chocolatier and this year their advent calendars are extra special.  Aiming to excite with every one of their delicious bonbons, you can indulge in 24 mixed bonbons (£26) with 6 x English sea salt caramel (how good does that sound?!), 6 x A Christmas toast which are a delightful combo of champagne and blackberry with popping candy, 6 x Christmas Tree bonbons which each contain luxurious caramel with fir and peppermint, and 6 x By the Fire – caramelised chocolate and cereal piece with winter spiced caramel.  Check out the full range of festive treats, here.
The Dry Drinker Advent Calendar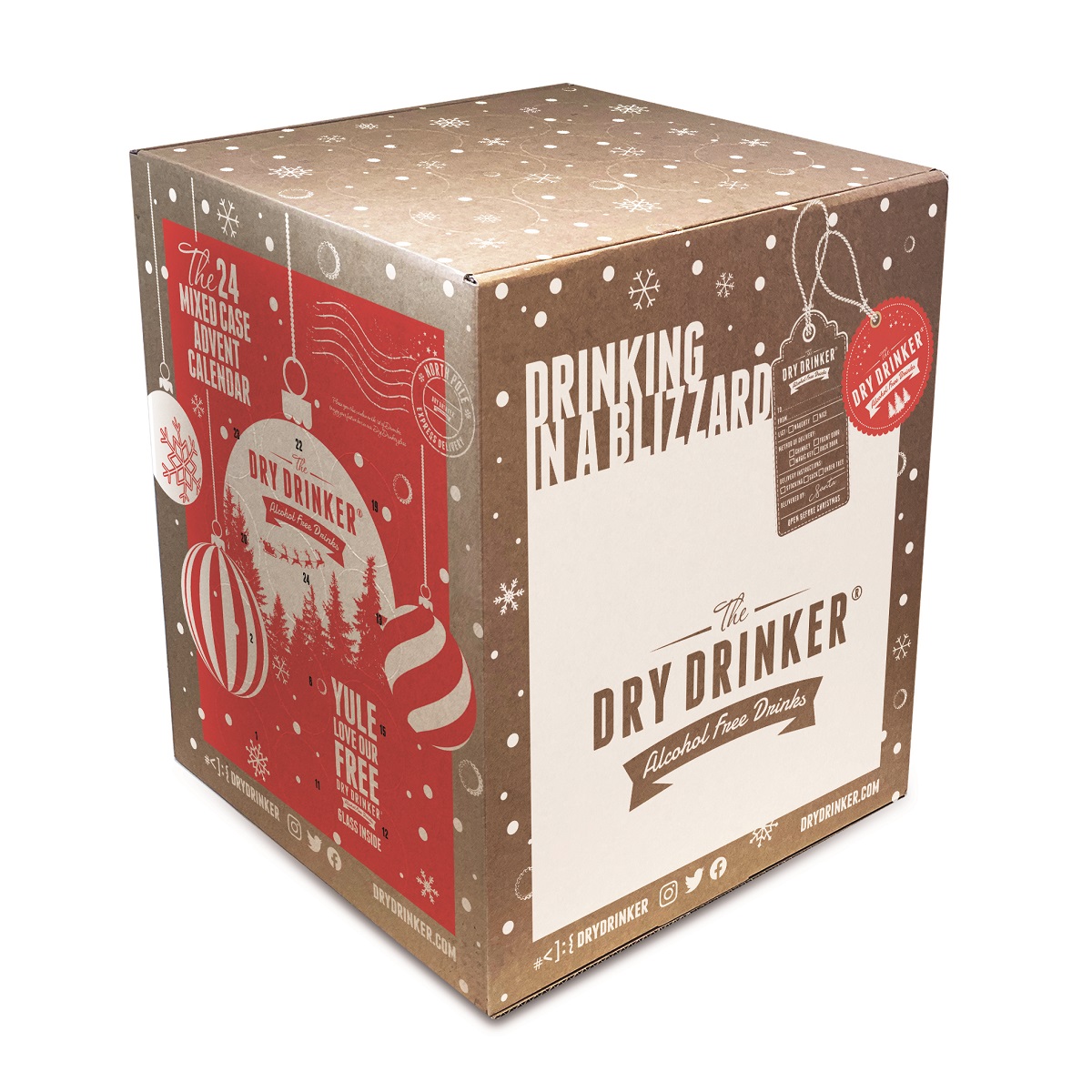 For the 'dry drinker', we love this fabulous advent calendar which contains 12 bottles and 12 cans of surprise beers which have all been chosen especially.  From warming stouts to lively lagers, they're all different and of course, all completely alcohol free!  Available to reserve now for just £10, The Dry Drinker Advent Calendar costs £54.99 including delivery.
The UK's First Cannabis Infused Advent Calendar from Body and Mind Botanicals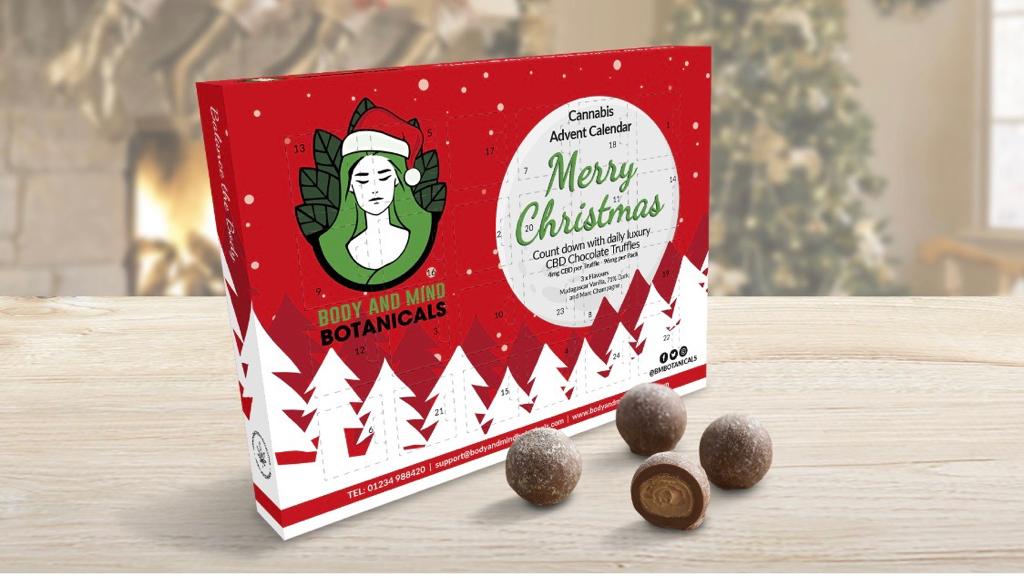 Yes, you read right!  Here is an advent calendar with a difference – the UK's first cannabis infused advent calendar from Body and Mind Botanicals.  With 24 delicious truffles which include Madagascar vanilla, 71% plain dark, and Marc Champagne, each little taste sensation is also infused with CBD!  Click to buy here, priced at £24.99.
12 Lonewolf Gins of Christmas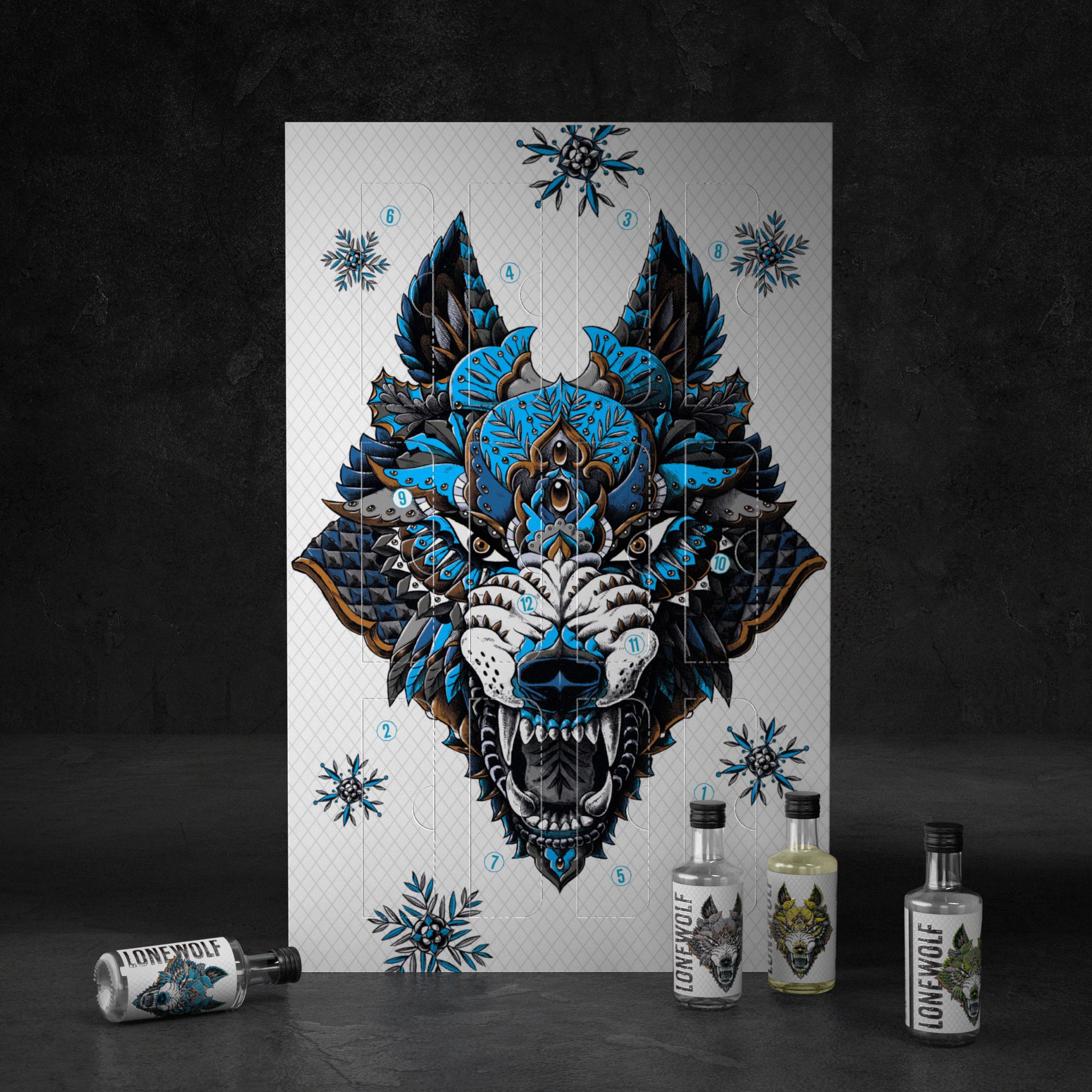 Okay so not strictly a gin a day, but then the 12 Lonewolf Gins of Christmas Calendar does contain 12 x 50ml bottles and one of those every two days will do us nicely!  Contained in Brewdog's awesome pack, you'll get 8 gorgeous new gin flavours and 4 returning icons.  Priced at £49.95, you can pre-order now exclusively from the Brewdog.com website and each calendar comes with free delivery.