Hurrah!  December is here – that means it's totally acceptable to drink mulled wine from breakfast onwards, every day.  It also means you're allowed to go out every night of the week and not feel guilty.  And what's more, calories DON'T count in December, so fill your boots!  This is the Luxe List December 2019.
Cedar and Spruce Bar + Kitchen at Hyde Park Winter Wonderland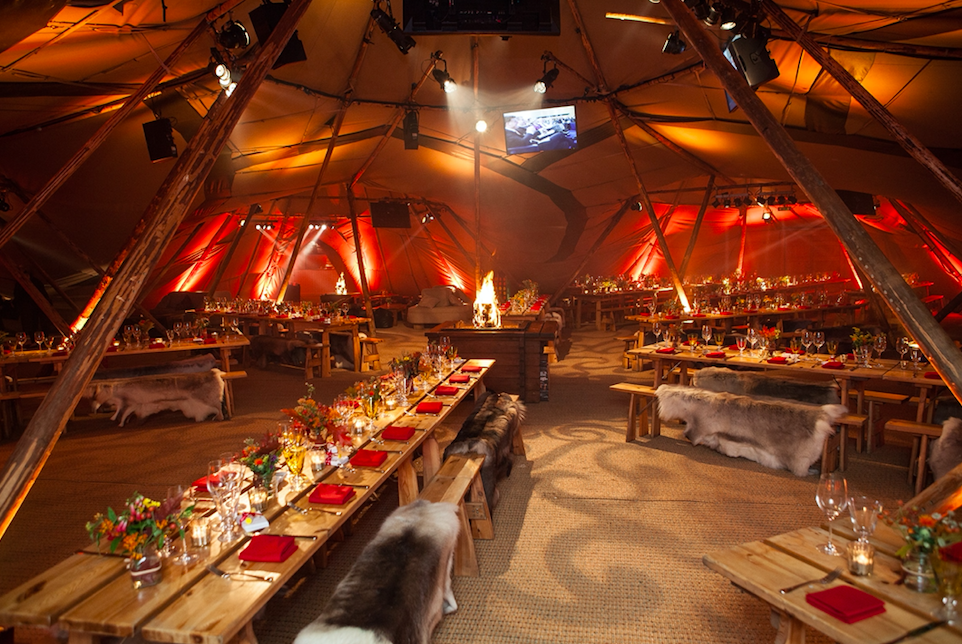 From 29th November, Hyde Park's Winter Wonderland will welcome Cedar and Spruce Bar + Kitchen with delicious dishes being served up from lunchtime right through to dinner.  With big communal tables, teepees, and cosy fire pits to warm up next to, chef Ani Arora will be bringing mouthwatering bistro style cuisine to those taking a quick break from the wonderland festivities, staying true to the Hankies brand, dishes will be less Indian street food and more British inspired small plates with a twist including cranberry and brie wontons with chilli jam and turkey roulade with bacon and spinach stuffing. Click here to book.
Winter in Bloom with St-Germain at Heddon Street Kitchen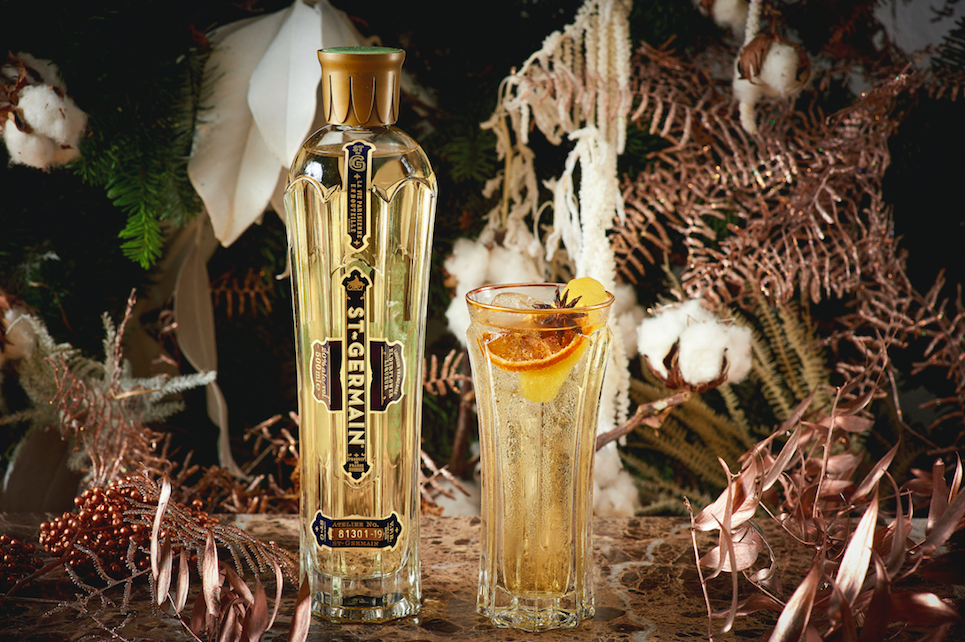 Until 31st January at Gordon Ramsey's Heddon Street Kitchen, you'll be able to enjoy St Germain cocktails (made with the world's first French elderflower liqueur), in gorgeous surroundings.  Heddon Street Kitchen's floral winter wonderland will feature an immersive floral installation, while there'll also be paired dishes on offer, guaranteed to go perfectly with the warm mulled Cidre Chaud, Glory of Expedition and Le Grand Fizz.
Opening Hours: Monday – Friday: 8am – 12am, Saturday:  10am – 1am, Sunday: 10am – 12am
The 'Ice Ice Baby' Secret Garden with CÎROC Vodka at South Place Hotel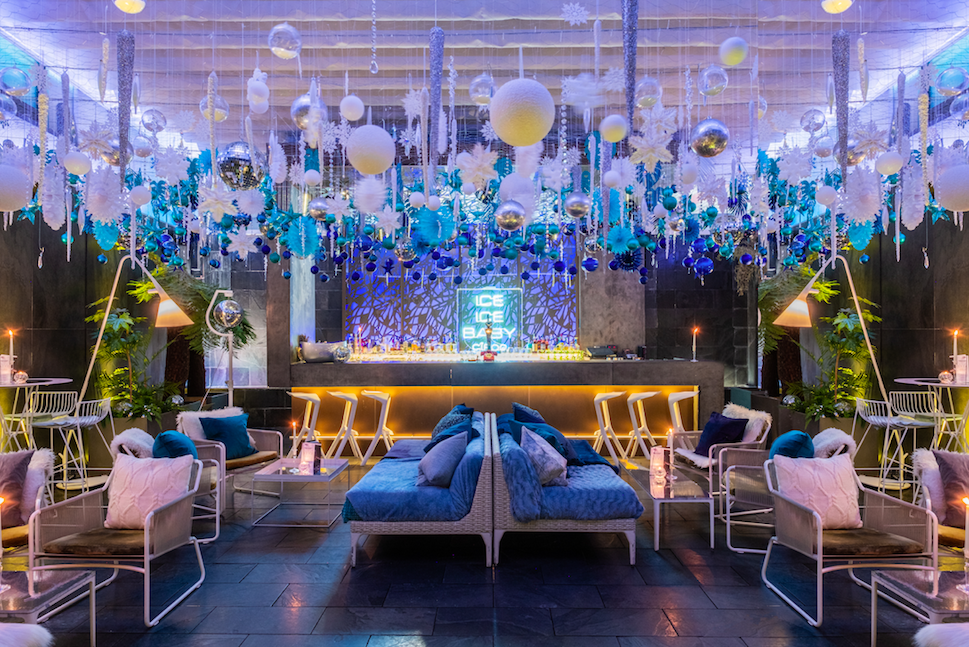 WOW.  Look at this place!  Decide when you're gonna go and who you're gonna take and then check out the South Place Hotel's instagram account to find out if snow is forecast – we are literally falling over our snow boots to get there!  The "Ice Ice Baby themed Secret Garden has glittering disco balls, twinkly lights and cosy throws… and best of all, you'll get to enjoy CÎROC Vodka cocktails from the specially curated menu and be one of the first to experience CÎROC's new White Grape flavour. What's more you can book in for a special masterclass on Saturday 7th December by clicking here.
New Opening:  VyTa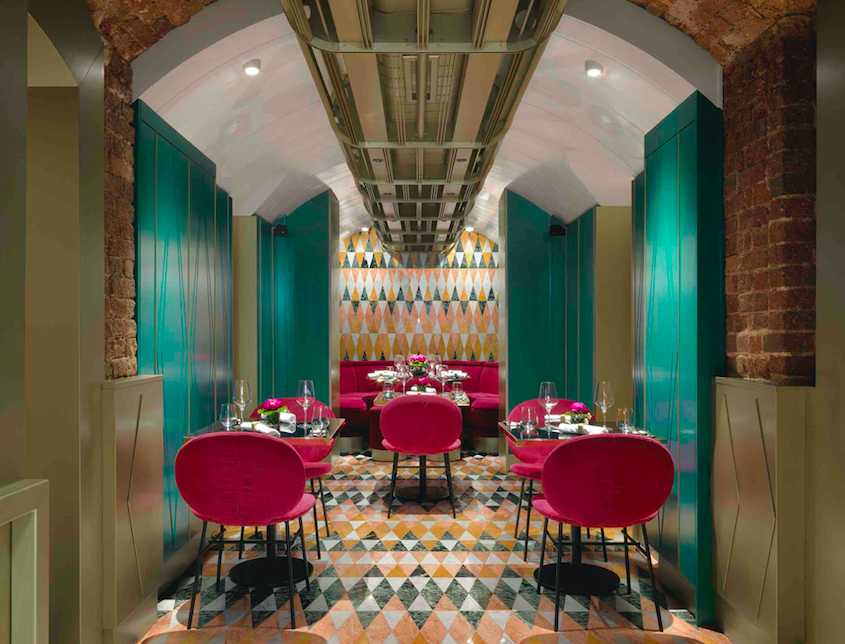 Bringing a new sexy sophisticated vibe to Covent Garden, Vyta, spread across three floors, is a stunning new Italian restaurant and cocktail bar with indulgent dishes and cocktails set against a backdrop of exquisite interiors.  Boasting a stunning balcony overlooking the hustle and bustle of Covent Garden's piazza, guests can choose from Italian specialities like the Risotto Rosa with red beetroot and gorgonzola cream, or the prawn carpacci – red prawns with marinated vegetables, burrata cream and pomegranate.
34 Mayfair's Christmas Installation with Moët & Chandon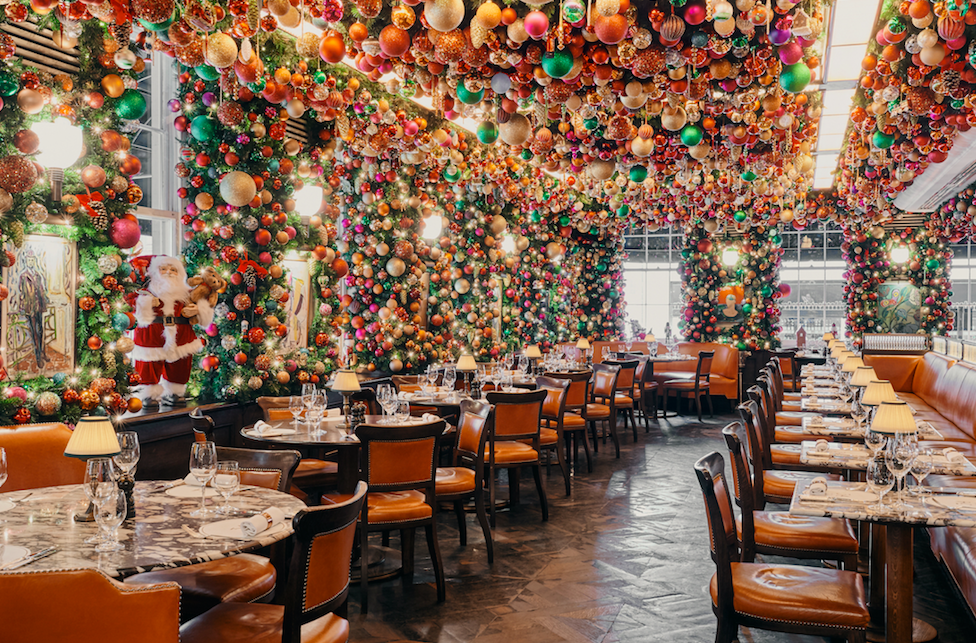 Quite frankly, we've seen nothing like it!  There's been a better reason to visit the fabulous 34 Mayfair with Miracle at 34 – a stunning Christmas installation adorning the entire restaurant and using no less than 14,000 impressive decorations!  The gorgeous collaboration with Moet and Chandon and acclaimed florist Jane Wadham will be on display along with accompanying Christmassy cocktails for the festive season and delicious desserts.
A Gatsby Christmas and Gatsby Presents: 100 Year of Cabaret at The London Cabaret Club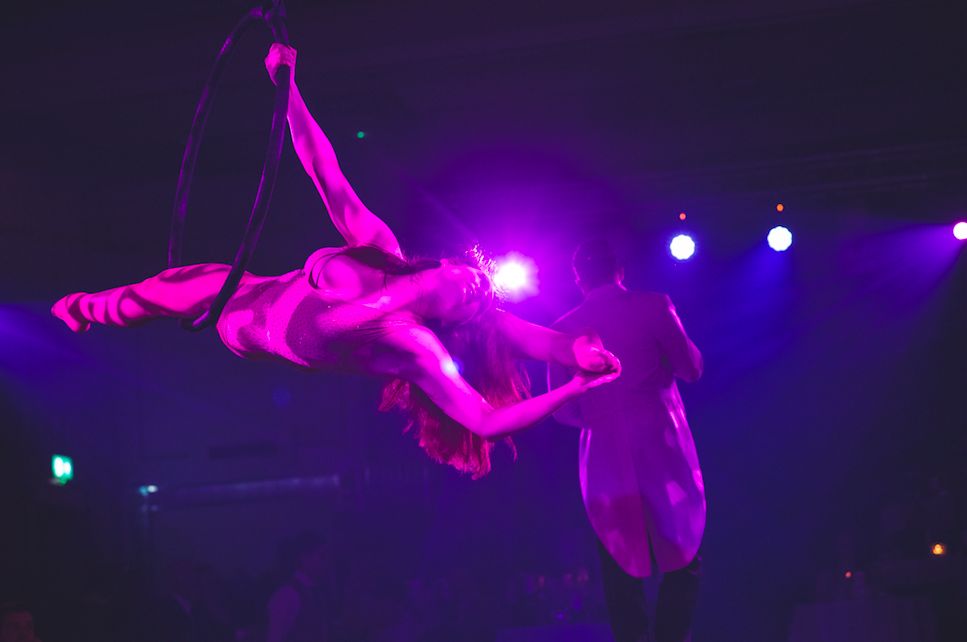 This winter, get ready for two incredible shows at The London Cabaret Club.  With jaw dropping live performances and displays featuring West End stars, you can enjoy A Gatsby Christmas throughout December, providing a whole night of entertainment  in the stunning Art Deco ballroom, including dinner.
For New Year's Eve, guests will find themselves immersed in Gatsby Presents: 100 Years of Cabaret with ballroom dancing, aerialists, live music and plenty of surprises as the show takes in all forms of cabaret from the 20's to the current day.  Click here to book tickets with a range of special packages on offer.
New Opening: Ella Mia at St Martins Lane Hotel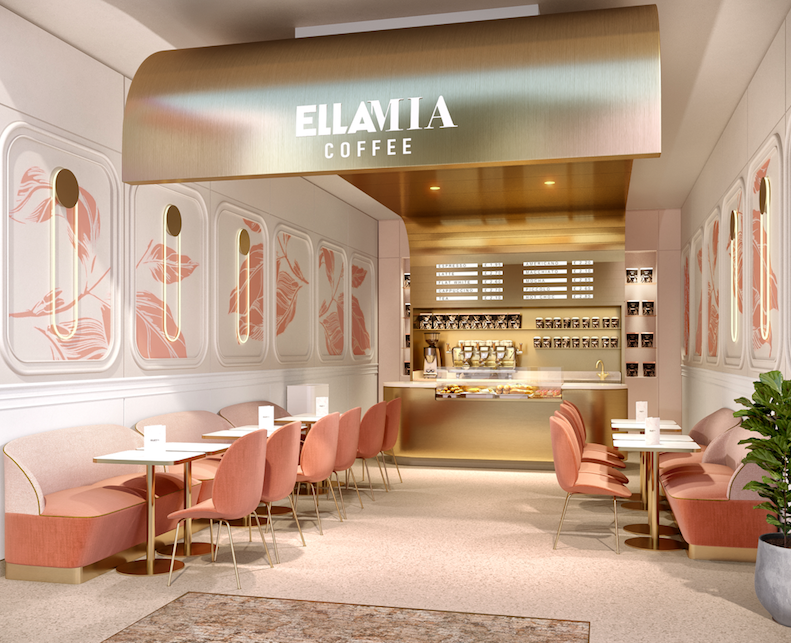 Marking hospitality group sbe's first foray into the coffee market, EllaMia is set to open at St Martins Lane Hotel in the heart of London.  The luxury coffee shop with dreamy insta-worthy interiors including florals, brushed gold and dusty pink hues, is set to become the new luxe hangout for customers who are after a caffeine fix. Along with artisan barista coffees, teas, kombuchas, and freshly made smoothies and protein shakes, EllaMia's menu will also offer warming spiced lattes like sweet potato and cinnamon and lavender and beetroot. With light bites and breakfasts served up until 11.30am EllaMia will be open from 6.30am on weekdays and 8am on weekends.
New Hotel Opening: Page8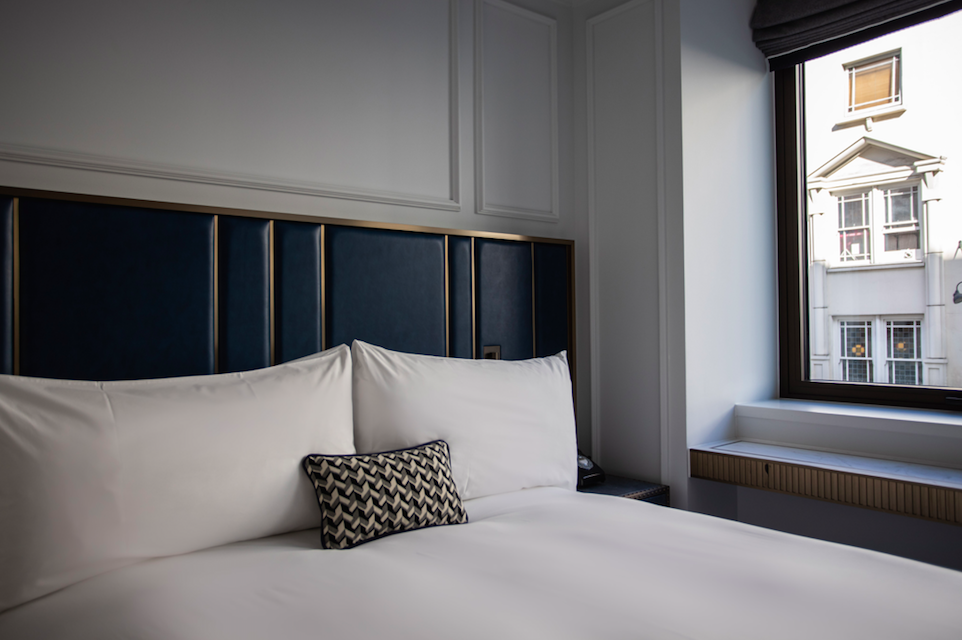 Luxurious new hotel Page8 has just opened on St Martins Place, right opposite the National Portrait Gallery.  The stunning hotel spans five floors and includes 138 gorgeous rooms, coffee houses, rooftop restaurant and alfresco bar with stunning views of the London skyline.
Page8 has also partnered with Blueair – leaders in air purifying innovation to create a healthier environment and improve sleep.
Christmas Shopping Evening at Marylebone Lane
In the heart of Marylebone Village, Marylebone Lane will be holding a special Christmas Shopping Evening on Thursday 5th December.  Between 5-8pm, shoppers will get to take advantage of free activities and work shops, gifts with purchases, special discounts and complimentary cocktails at 108 Brasserie to warm the cockles!
Try out Harvey Ayliffe's Menu – New Exec Chef at Bluebird Chelsea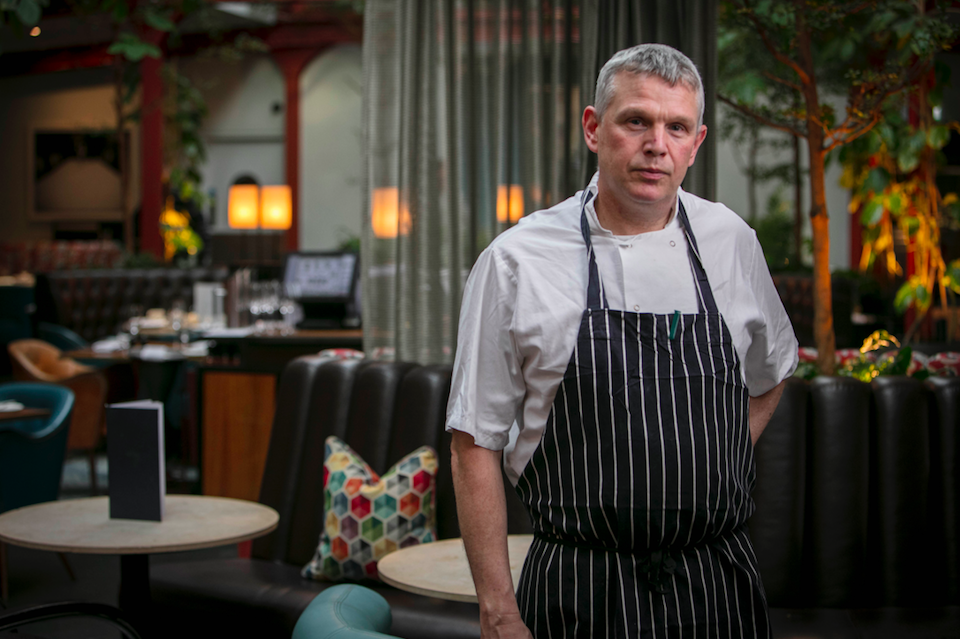 Bluebird Chelsea has a brand spanking new menu courtesy of new Exex Chef Harvey Ayliffe (J. Sheekey, The Ivy, Le Caprice, 34 Mayfair).
With eclectic new dishes including everything from seafood to steak, guests can now indulge in the Bluebird chicken pie with cep mushroom, smoked garlic mash and January king cabbage, and the Malvani monkfish and king prawn curry served with coconut chutney, lime rice and naan bread.
'Live the French Way' Campaign at Sofitel London St. James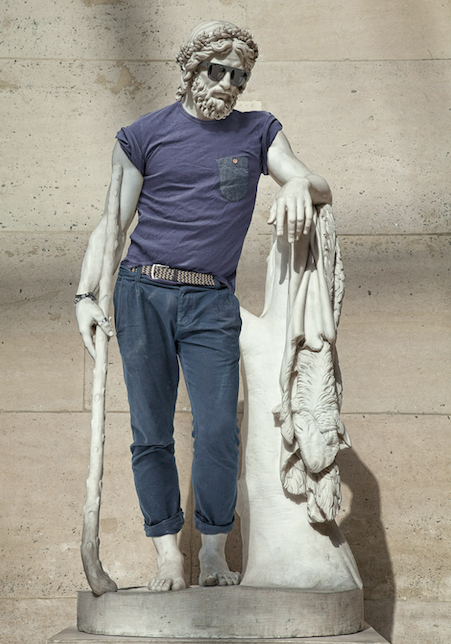 Until 31st January 2020, Sofitel Hotel & Resorts have partnered with artist-agency MTArt to create and showcase an exhibition embodying the French appreciation for philosophy and art.  'Live the French Way' includes works from Leo Caillard who most recently exhibited at le Louvre Museum and London based French artist David Aiu Servan-Schreiber.  Watch the You Tube video here.