March is the month that plays host to London Dog Week and there's some really cool stuff happening for your precious pooch!  Then there's a beautiful new Swan Lake Afternoon Tea at the Royal Opera House and a gorgeous new installation for Spring at one of our faves – Dalloway Terrace!  This is the Luxe List March.
Bi-weekly Cocktail Clubs at Opium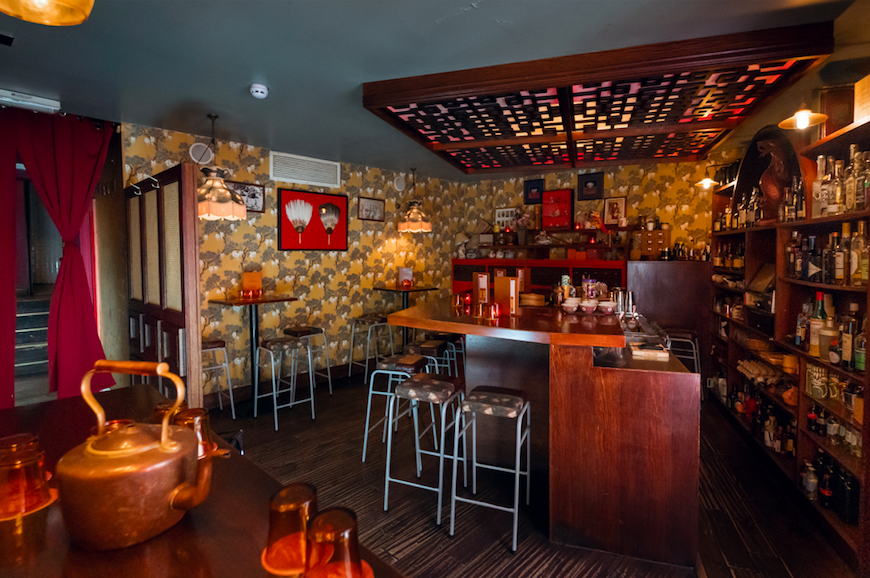 If you can find the door, you'll get to indulge in Opium's new bi-weekly cocktail clubs which start on 12th March, collaborating with a different spirit every other Thursday!  Starting with Woodford Reserve, the sessions will feature Bacardi Premiums on 26th March and Bombay Gin on 9th April.  Tickets are £15 available here.
Swan Lake Afternoon Tea at Royal Opera House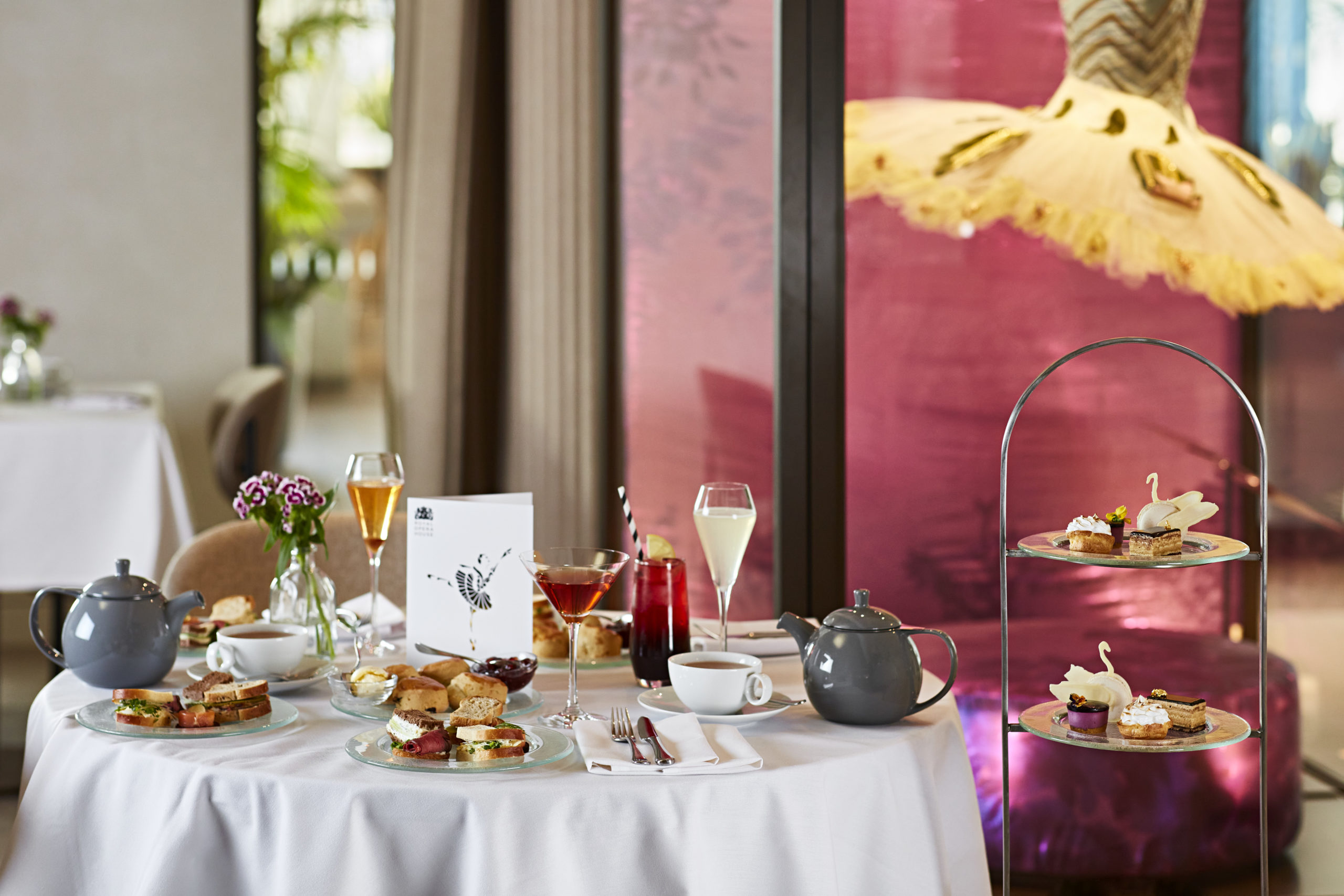 To celebrate the return of Swan Lake to the stage, the Royal Opera House will be serving up ballet-inspired Afternoon Tea Thursdays to Saturdays from 12th March – 18th April.  Served at the fifth floor Piazza restaurant, there'll also be live performances by a Royal Ballet pianist.  From £45 per adult and £27 per child, guests can also opt to add a cocktail.  View the magical menus and book, here.
Dalloway Terrace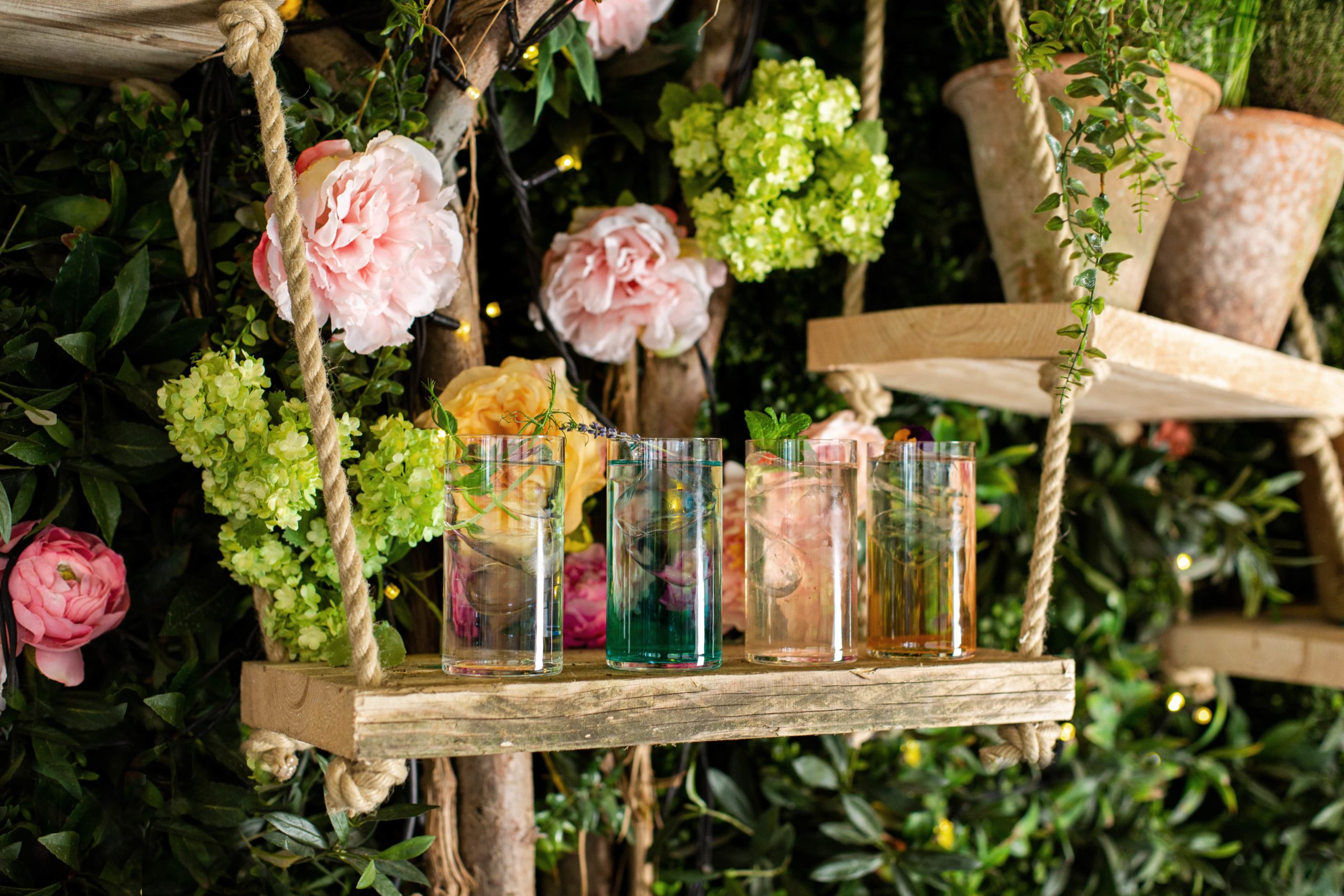 A new season means Dalloway Terrace gets a brand new look that we love!  The Dalloway Spring Greenhouse inspired by Virginia Woolf's garden at her 16th Century Sussex retreat 'Monk's House' will enchant with it's whimsical, magical and idyllic display.  Channelling an English country garden, you can look forward to cascading roses, sweet peas and tulips.
New Drinks Menu at Bar Swift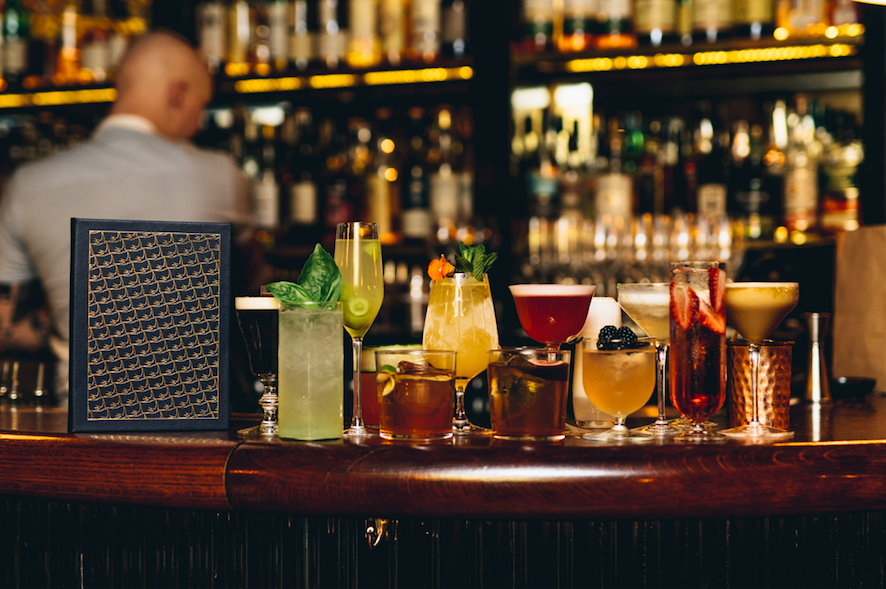 Multi award-winning cocktail Bar Swift in the heart of Soho has changed things up with a new drinks menu that celebrates the local neighbourhood.  The 'hospitality menu' features 15 new additions to five remaining classics with colourful references to iconic heritage, people and places across the 50s, 60s and 70s.
New Guest Series at The Frog Hoxton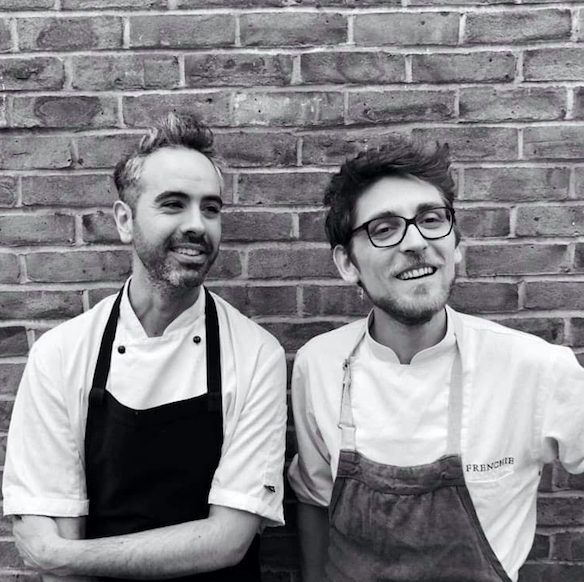 Yes!  That's what we like!  Some dates for your diary when you'll get to dine in the company of cooking legends!   The Frog Hoxton has announced a second series of dinners starting this April.  The full line up includes:
7th April – KITCHEN F.M with Fabien Spagnolo and Max Truel
5th May – JAE with Jay Morjaria
19th May – NATIVE with Ivan Tisdall-Downes and Imogen Davis
2nd June – SARAP with Ferdinand 'Budgie' Montoya
7th July – LOW 'N' SLOW with Andy Stubbs
4th August – YASMIN GODFREY
Full details here.
New Menus at SW7 Kensington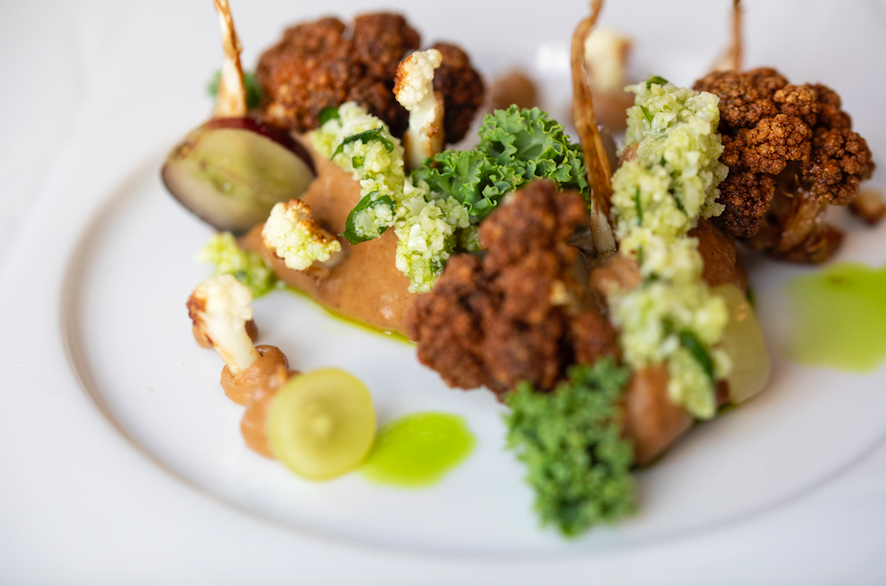 SW7 at Melia Kensington have been busy in the kitchen!  New this month, there's a refined a la carte menu with classic British dishes along with Mediterranean flavours and Asian influences courtesy of Head Chef Rodrigo Alviz.  Look out for cod with fennel, rabbit with chickpeas and decadent desserts like coconut and vanilla panacotta martini!  There's also new Sunday roasts 12-5pm on Sundays including Scottish beef sirloin and lemon and garlic roasted chicken, and even a new cocktail list including the warming 'honeysuckle' with bourbon and maple syrup.
London Dog Week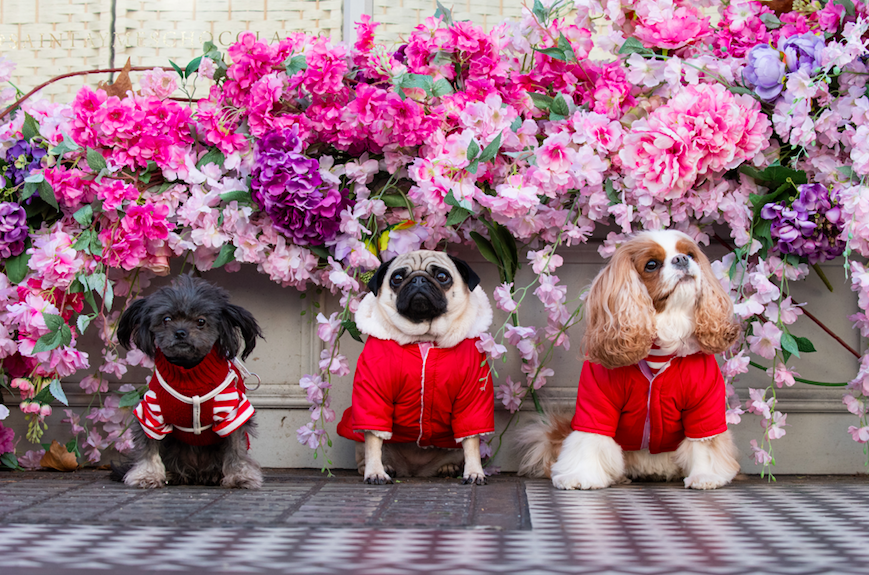 Possibly one of our favourite week's of the year – London Dog Week is nearly here, bringing with it, the chance to celebrate your treasured pooches.  Kiehl's have a number of new events including Massage and Mindfulness workshops with a canine massage specialist to guide you on treating your dog, while the Paw Parlour will be open for nail buffing, clipping for dogs and free mini facials for owners!  Meanwhile, there'll be a Superpaw Model Fashion Brunch at Chucs and London's first Pet Gala (think Met Gala) with a dog fashion show and a costume comp for the best dressed dawg.
Live Music at YOPO at The Mandrake Hotel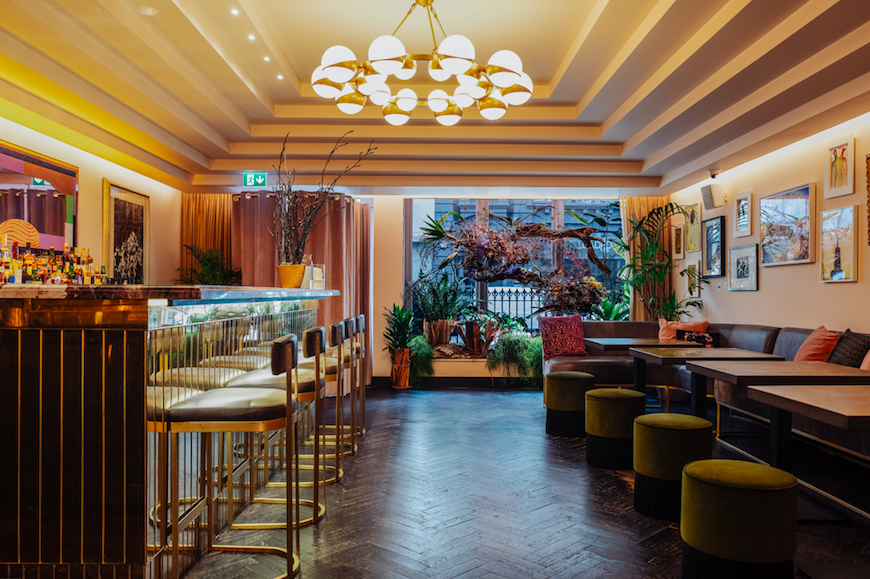 With a European menu and South American influences, YOPO have just launched live music nights every Saturday within The Mandrake Hotel.  Expect food from Chef George Scott-Toff which will take you on a journey through Argentina, Chile and Peru with pulsing beats from Latin American Clubs for a weekend night out with a difference.
14th April – Elpidio Caicedo
21st April – Jay Phelps Trio
28th April – Heidi Vogel with Josue Ferreira