May Day May Day!  The Luxe List May 2019 has now landed.  There is so much going on this month, we literally don't know where to start!  From floral extravaganzas and delicious menus everywhere during RHS Chelsea Flower Show Week, to English Wine Week, along with a new all day every day bottomless brunch at Ham, Cinco de Mayo celebrations and a big new opening for Jason Atherton, we're saving June for a night in.  Maybe.
Bottomless Brunch Every Day of the Week?!  Wham Bam Thank you Ham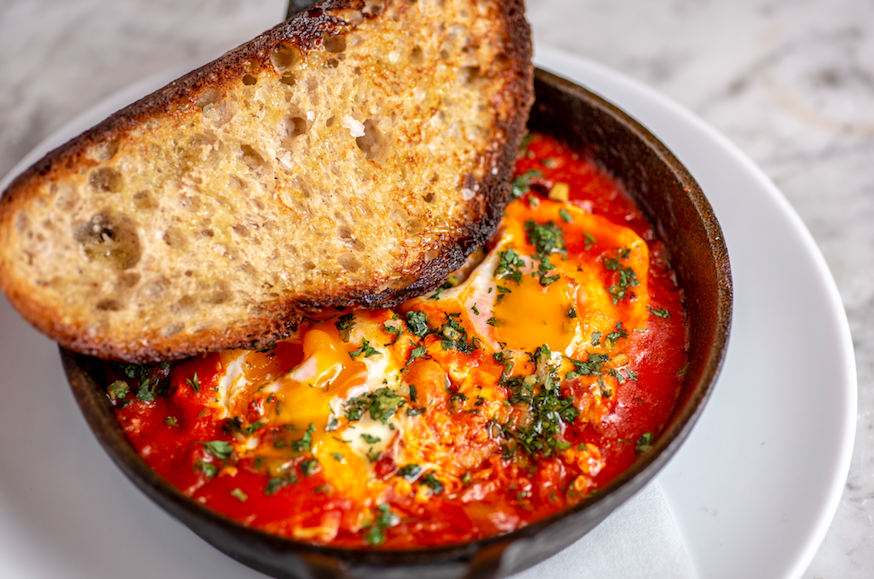 Why should boozy brunch only be reserved for weekends?!  Thank goodness Ham – West Hampstead's neighbourhood restaurant are one step ahead of the rest with a new bottomless brunch which will be available every day.  Order any brunch dish with a cake or homemade doughnut, along with bottomless prosecco, mimosas or Bloody Marys for just £30.  The menu is available 10am – 2:30pm Tuesday to Saturday and 9am – 2:30pm on Sundays.
New Killer Cocktail Menu at The Perception at W London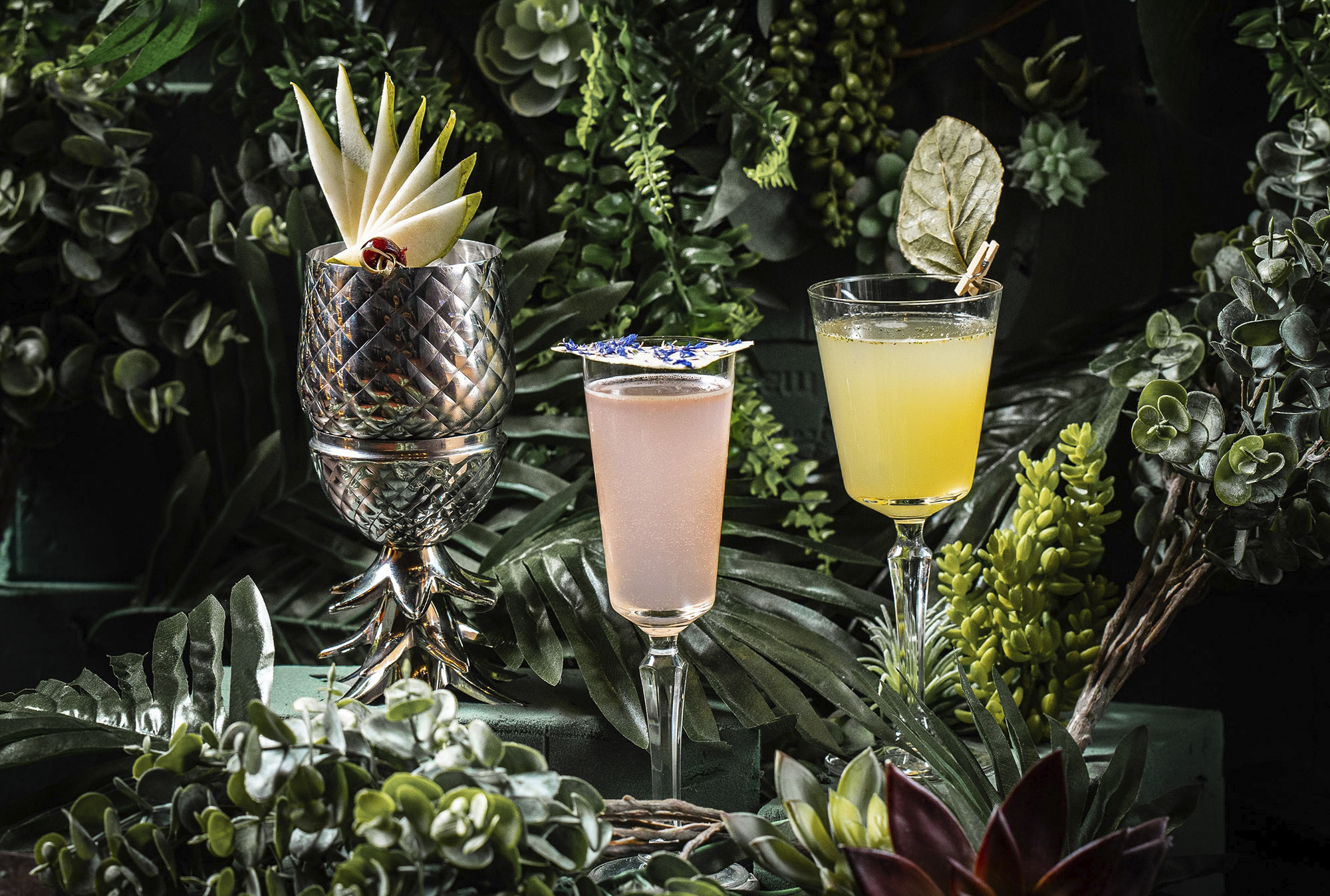 Just what we've been waiting for!  25 expertly mixed thirst-quenching cocktails to keep us cool on a hot day in the capital.  The Perception at W London – one of London's hottest central bars is offering up insta-worthy creations like the Liquid Gold, Get Wasted, Polly Wants and Kiki (our personal fave complete with candy floss top). Available now, from £13.
Petersham Nurseries Four Day Festival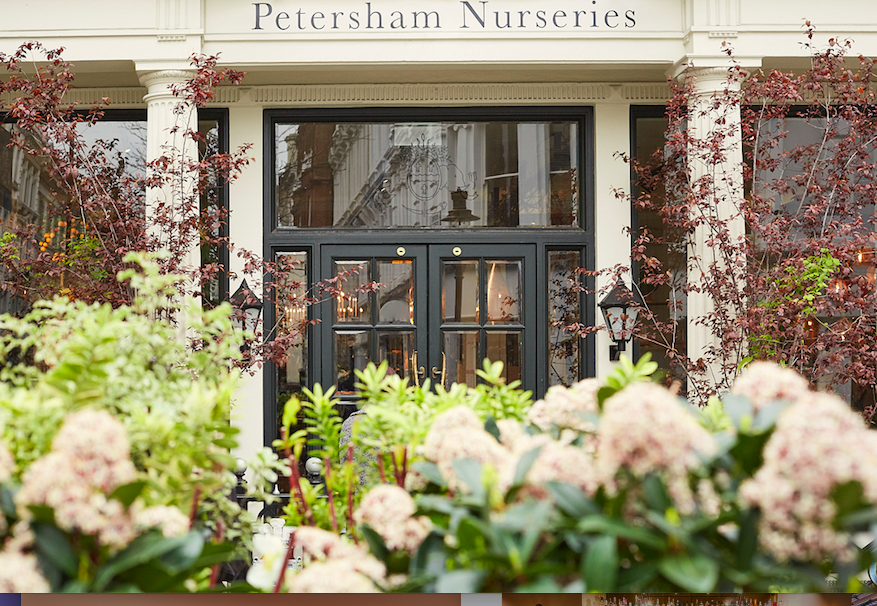 Petersham Nurseries Covent Garden is celebrating their first anniversary with a four day festival of live music, workshops and al fresco feasting between 24th– 27thMay.  The first 100 on the 24thwill get a free birthday cocktail from La Goccia Bar, while their tomato bruschetta fave will be just £1 all weekend.   There'll also be half price drinks 9-10pm and live DJ sets.  There's also pasta masterclasses and yoga brunches.  Check out the full list of events here
Ticketed events are available for purchase online.
Maison de Saison Pop-Up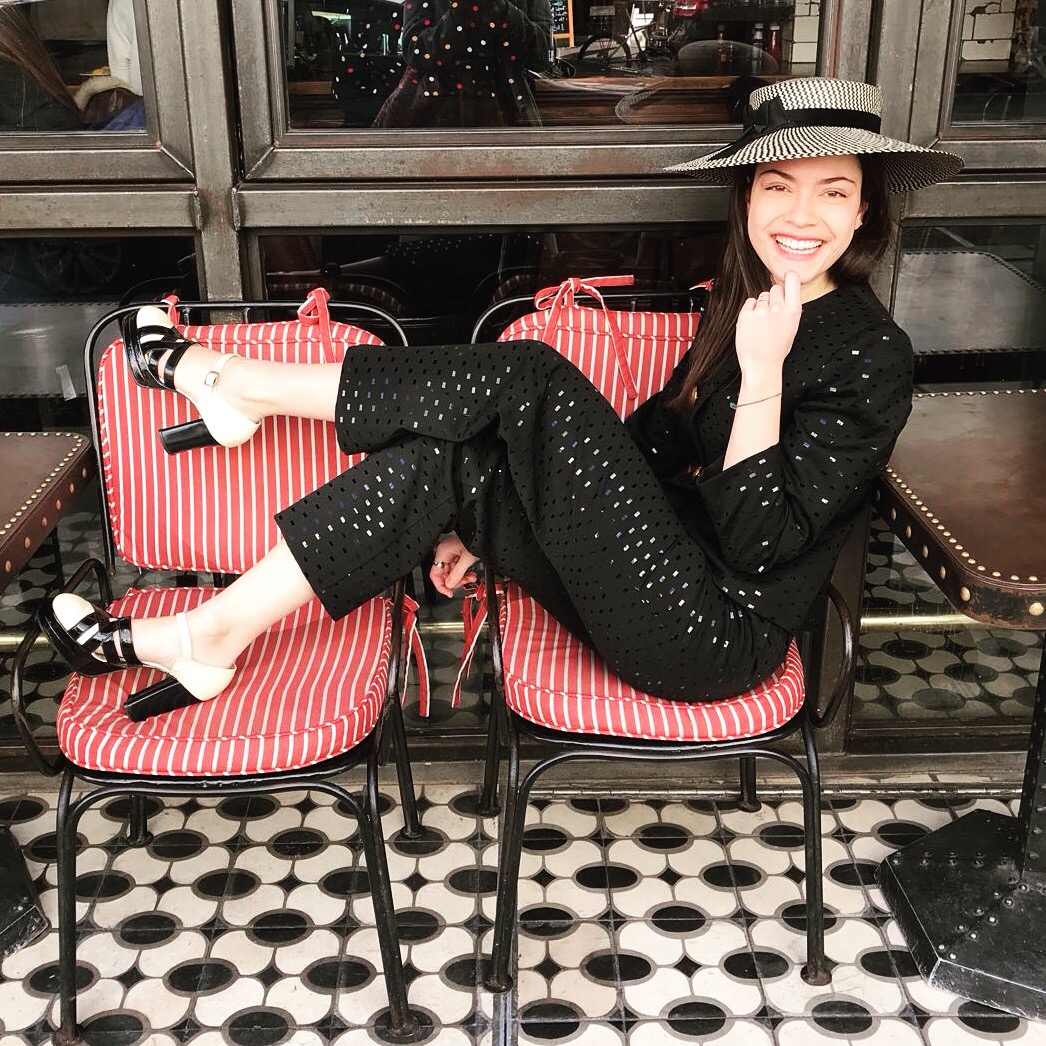 From 17th  23rd May, fashion stylist Sarah Kate Byrne will be bringing lux womenswear pop-up Maison de Saison to luxury bookmakers Fitzdares at Savile Row tailor Huntsman.  For savvy fashionistas, there will be the chance to pop in to the pop up daily 9am – 5.30pm and check out the specially curated collection for fashion, millinery and accessories range ahead of the racing season.  Private styling appointments are available.  Email styling@maisondesaison.com
Saturday Night Live at MOMMI Clapham
MOMMI Clapham are about to launch Saturday Night Live meaning MOMMI's BOYS will be performing every Saturday from 10pm until late.  Click here to download your free ticket.
BULLDOG Gin at Field Day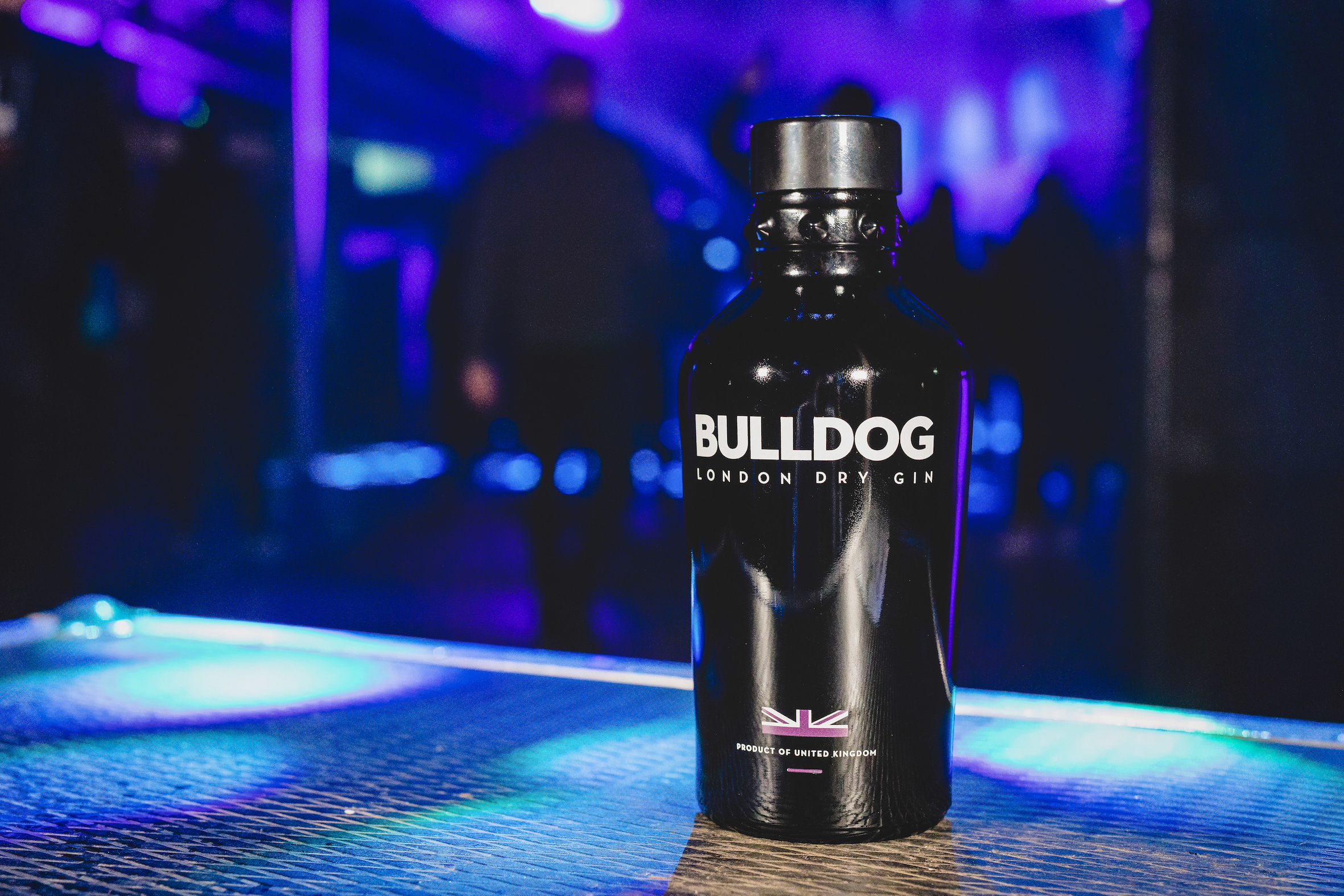 For freedom seekers, festival goers and of course gin lovers, BULLDOG Gin has partnered with the epic Field day festival with its own stage and a super select line-up of djs courtesy of one of the UK's longest running club nights BUGGED OUT!  Accompanying the stage, there'll be a BULLDOG Gin bar and Gin Yard from multi-sensory creator Bompas & Parr.
Taking place on Friday 7th and Saturday 8th June at The Drumsheds, Enfield, Field Day weekend coincides with World Gin Day, making it the ONLY place to celebrate our favourite tipple.  Revellers will be able to enjoy BULLDOG Gin Supersonic cocktails and Field Day's own Ginsprsso Martini.  Click here for more info.
The Clumsies – Athens' Multi Award Winning Bar at 100 Wardour St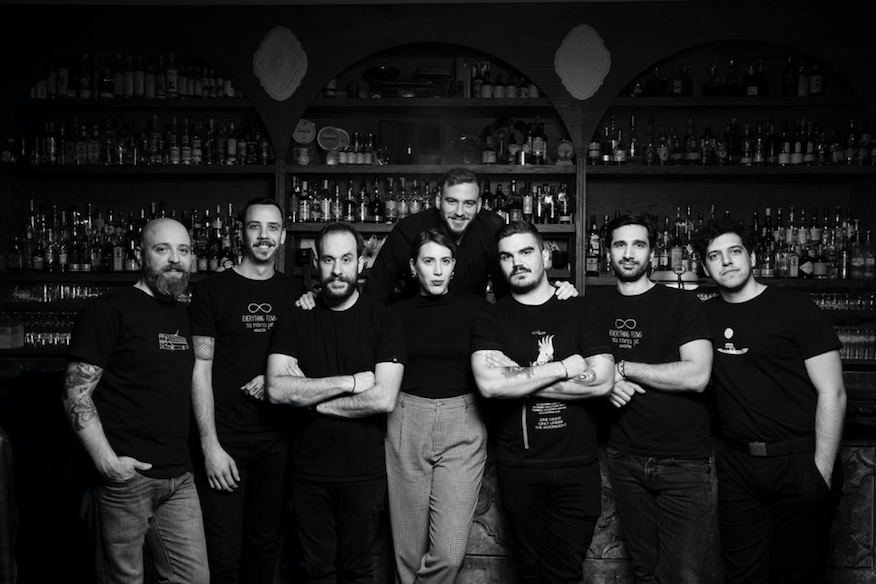 Ranked as the world's 7th best bar, The Clumsies Athens will be unleashing its experimental cocktail vibe and renowned reputation on 100 Wardour St from Monday 3rd – Friday 7th June.  The Clumsies creators Vassilis Kyritsis and Nikos Bakoulis will be shaking things up for the four day residency which will include a range of innovative cocktails using ingredients like jasmine oil, baklava spices, coal and fermented banana. If you love cocktails, this is not to be missed.  The Clumsies cocktails will run alongside 100 Wardour Street's recently launched Creative Disorder menu.
Dalloway Terrace New Jungle Lunch Menu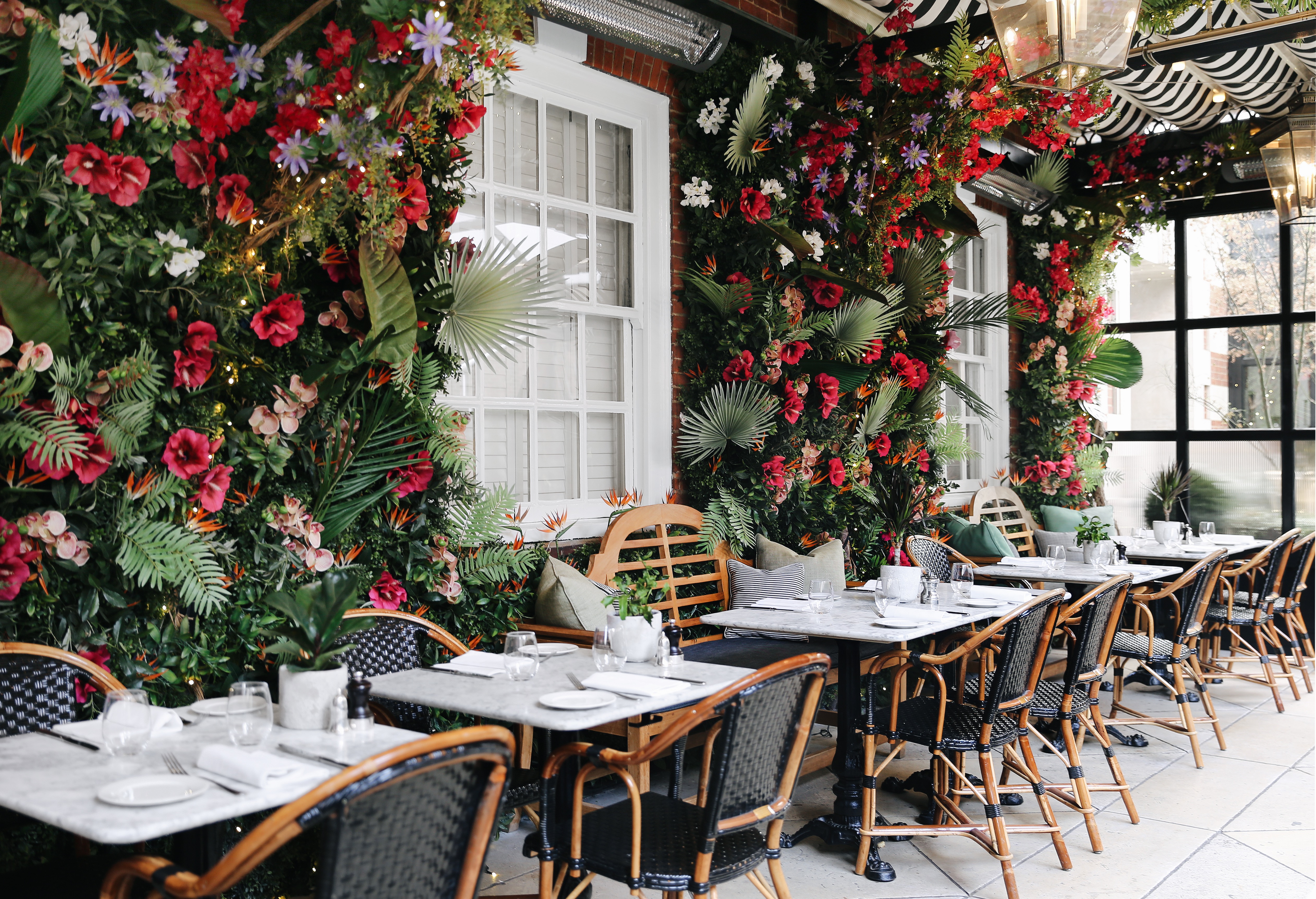 From 12-3pm daily, Dalloway Terrace is offering Londoners a taste of the great outdoors with a wild vegan menu.  The feast will include a plant based choices like Sri-Lankan inspired smoked jackfruit salad or fresh grilled asparagus.  £25 for two courses, £30 for 3.
Spirit of Summer Terrace at Radio Rooftop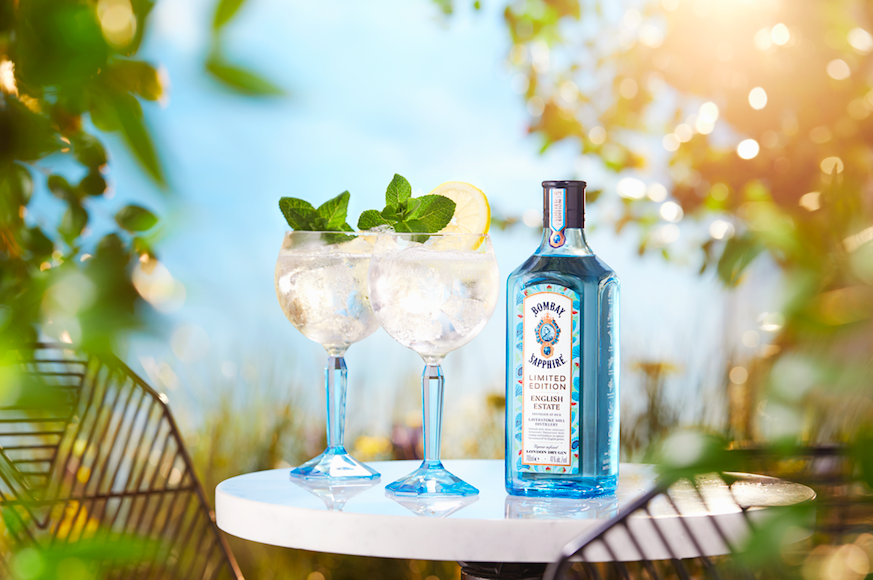 Running all summer long, Radio Rooftop at ME London have transformed their outdoor area into the Spirit of Summer Terrace with two distinct spaces.  Against the fabulous backdrop of London's amazing skyline, the Mexican Hacienda will offer Patron Tequila cocktails and Latin American snacks, while the English Botanical Garden will have Bombay Sapphire gin to sip on when the temperatures rise…
Celebrate Cinco de Mayo with Don Julio Special Brunch at Ella Canta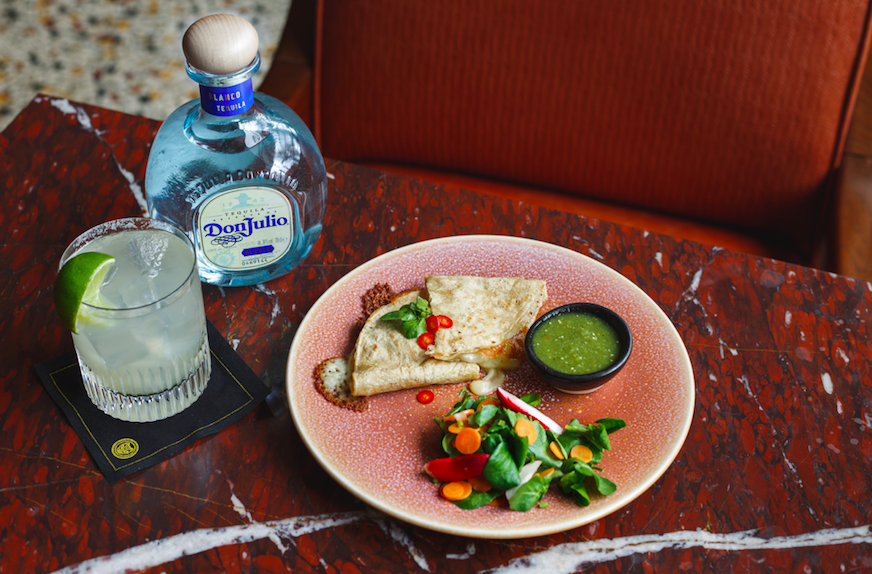 On Saturday 4th and Sunday 5th May, Don Julio will be serving up a brunch to remember to mark Mexico's national holiday at the stunning Ella Canta.  Feast with friends over the long weekend and enjoy three courses with specially paired Don Julio cocktails.  (£39pp)  Click here for more info and to see the menu.
Celebrate English Wine Week with Ridgeview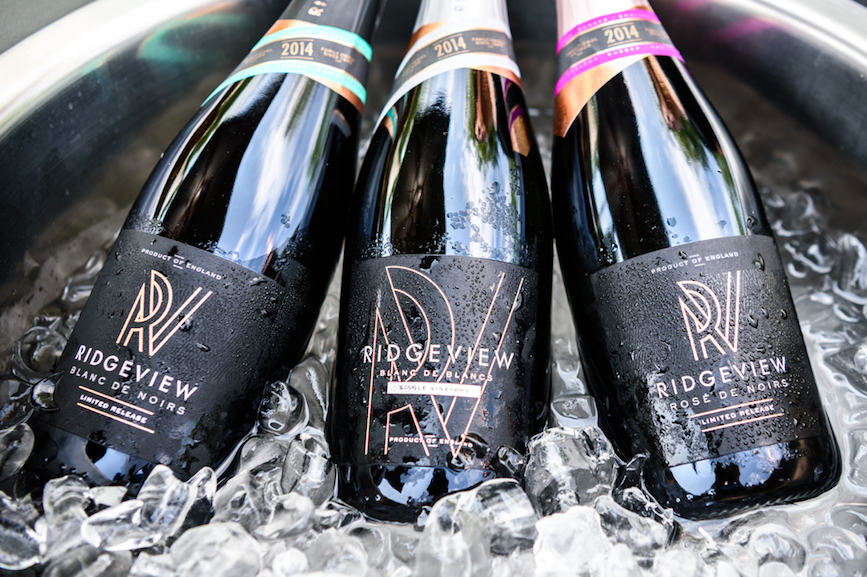 Award-wining English sparkling wine producer Ridgeview (based in East Sussex) will be celebrating one of Luxe Bible's favourite weeks of the year with lots of special events.  Between 25th May and 2nd June, Ridgeview will take over the terrace garden at Mare St. Market in Hackney from midday until 7pm from 25th – 27th across the bank holiday weekend.  Meanwhile, Simpson's in the Strand will be showcasing Ridgeview's top tier wines, with Burger and Lobster, Kerridge's Bar & Grill at The Corinthia among other venues will be offering Ridgeview wines by the glass.
New Nazar Nights at Ruya London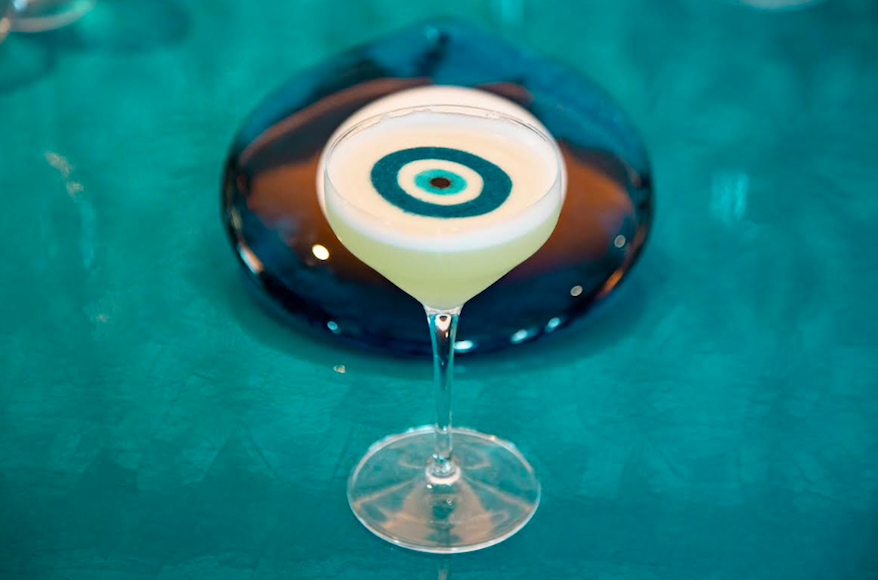 Swanky Turkish restaurant Ruya London is turning up the heat with the launch of Nazar Nights on Thursdays.  Featuring curated cocktails and sharing menus offering up Anatolian delights, guests who book dinner will enjoy resident and guest DJ's each week from 8.30pm, while each guest will receive a special Nazar bracelet and get the chance to sample the Nazar cocktail – a special concoction with Cenote tequila, Blue Curacao, pear, lime and egg white.
Casamigos Cinco de Mayo Menu at The Coral Room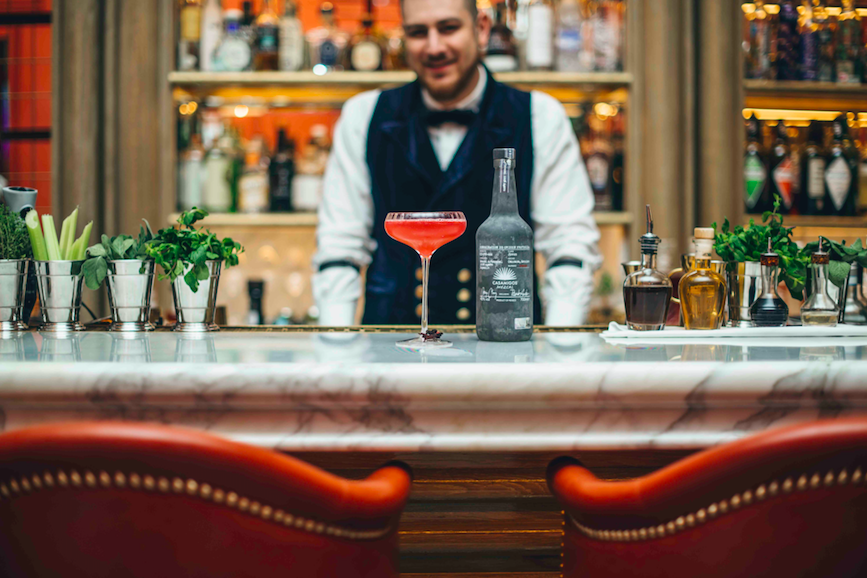 From the 3rd – 6th May, you can celebrate Cinco de Mayo at The Coral Room with a bank hol blitz!  Enjoy amazing Casamigos cocktails with five new and delicious creations including the Coral's Margarita made with Casamigos mezcal, pink grapefruit and kumquat shrubs.  Yummm.
Savage Valley – Californian Wine Pop Up at Savage Garden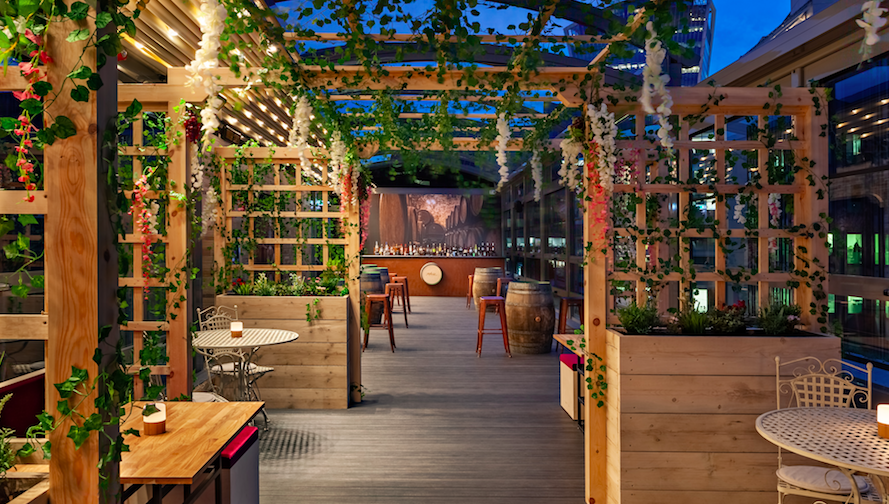 London's wildest rooftop bar is about to get savage!  Bringing cool Cali vibes to Savage Garden, the pop-up will feature an authentic winery installation serving up some of the Golden State's most awesome wines, along with a new cocktail and food menu including soft-shell crab spicy sliders, burn pepper taco's and Cali classic quarter pounders.
The Mayfair Flower Show at Sketch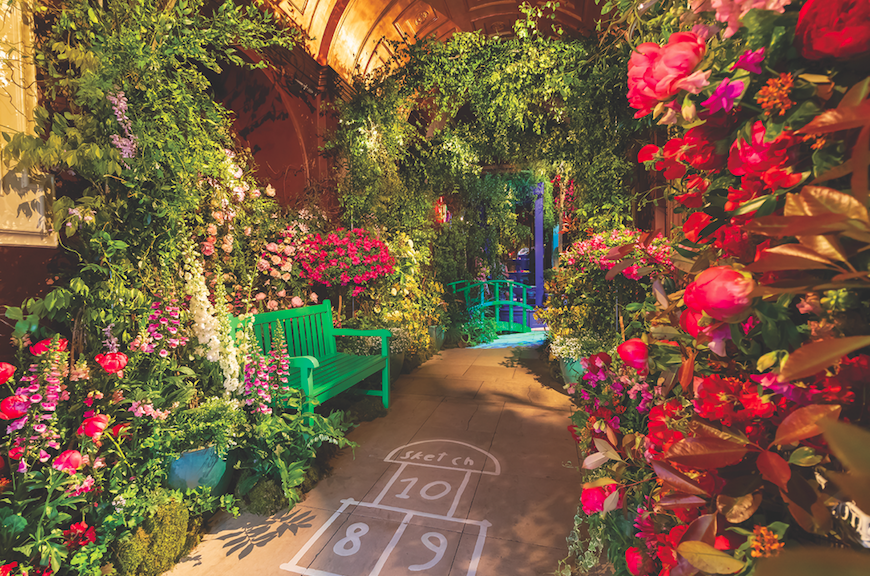 Sketch's annual floricultural is flourishing from Thursday 16th May until Monday 27th May as the creative dining room emporium will be transformed into a heavenly oasis of colour and scent.  Teaming up with Belgian florist Thierry Boutemy and a number of London florists, the flower power spectacular will see Sketch being over taken by six floral installations, while there'll be a floral inspired tasting menu available, priced at £65.
New Opening – No. 5 Social from Jason Atherton and The Social Company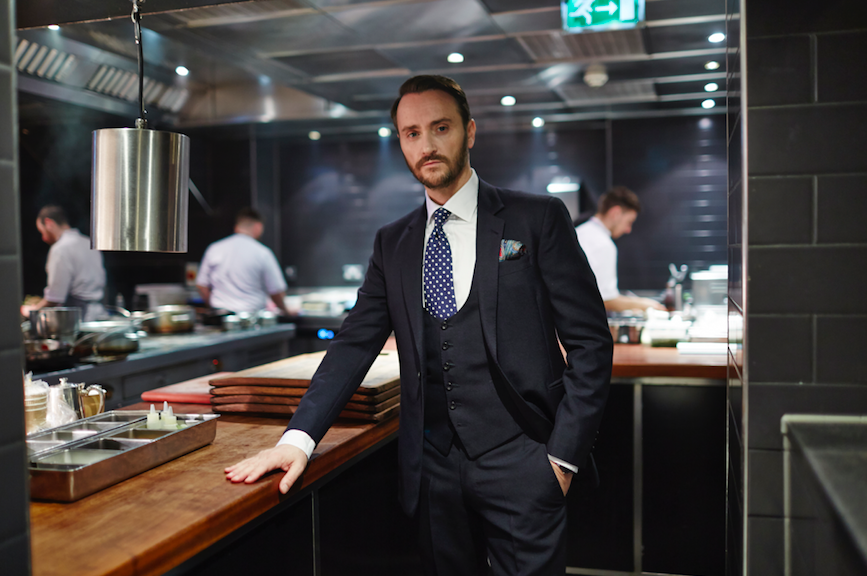 With Little Social no longer, a major refurb will see No. 5 Social at 5 Pollen Street opening with a brand new look and menu to match on Thursday 9th May.  With a relaxed, elegant design from Rosendale Design, the restaurant will celebrate seasonal British produce under Exec Chef Kostas Papathanasiou and Restaurant Manager Nils Cassignol's leadership.  Email reservations@no5social.com
AperiTEAvo at Beck at Brown's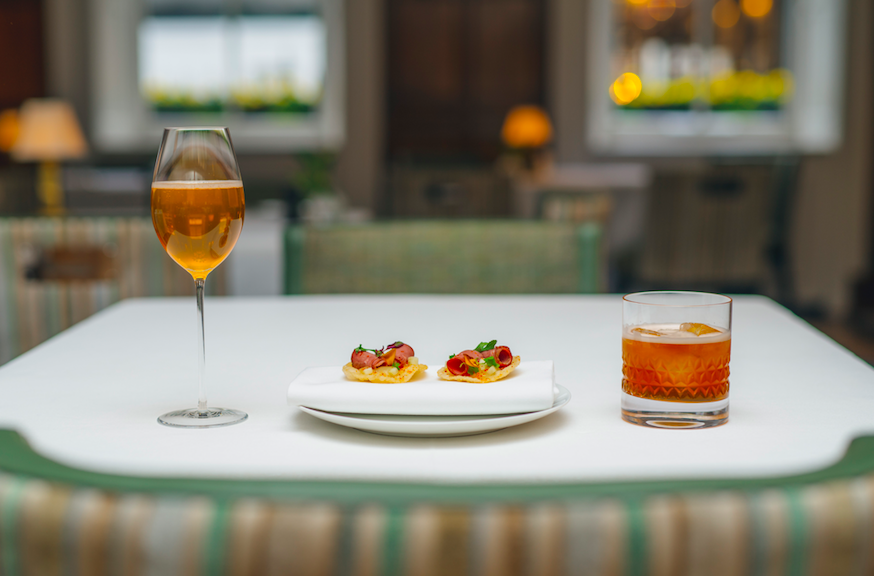 Beck at Brown's Hotel have just launched a delightful AperiTEAvo Afternoon Tea.  The new menu will offer dishes such as rock oyster with blackberry, hibisicus tea jelly and beetroot cream, while Lalani and Co's exclusive handpicked single batch teas will serve up the finest of teas, whilst transforming cocktails.
L'Orbe Caviar Menu at Sumosan Twiga
If you've never tried L'Orbe – the world's first and fantastically fancy naturally-infused caviar vodka, award winning Japanese restaurant Sumosan Twiga on Sloane Street, have created a luxurious menu incorporating both caviar and L'Orbe vodka throughout each dish.  Available only Monday 13th May, the menu is priced at £150pp.
Special Lunch with Tom Aikens at Tom's Kitchen Chelsea During the RHS Chelsea Flower Show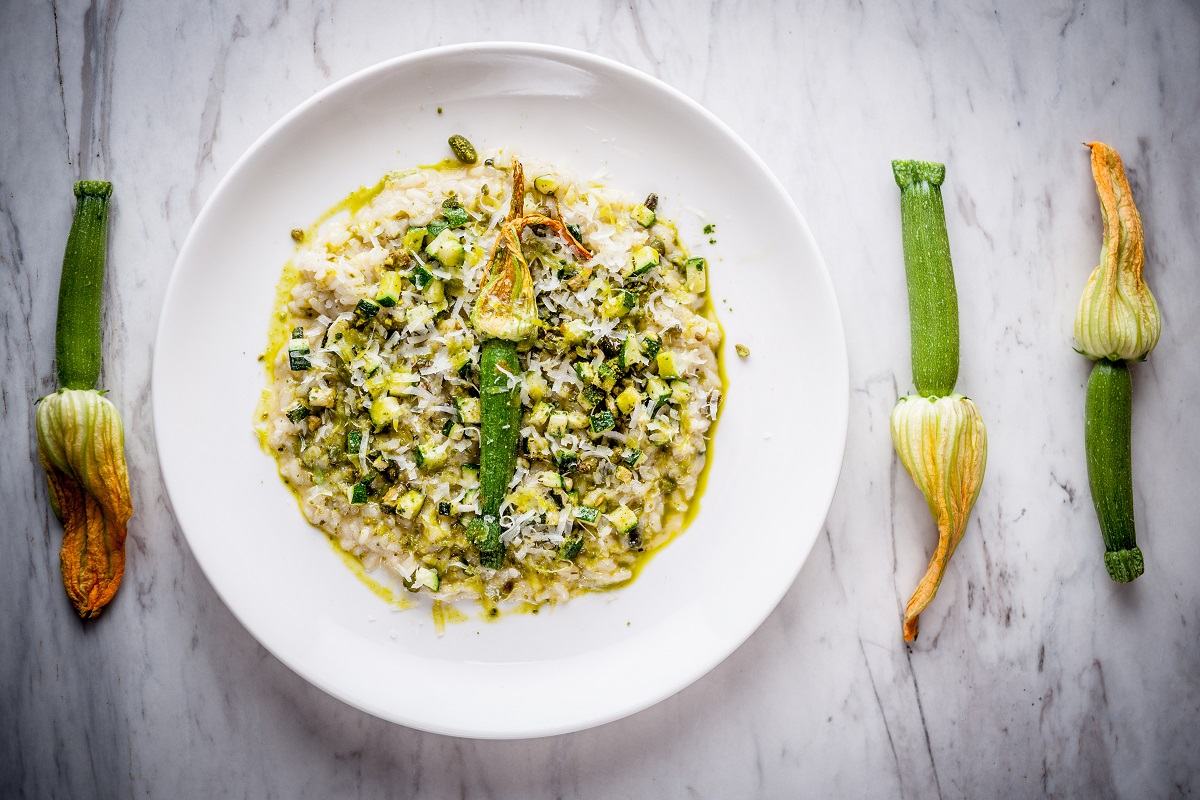 In full bloom, Tom Aiken's wonderful floral menu will be running at Tom's Kitchen Chelsea from 21st – 25th May during the RHS Chelsea Flower Show.  Priced at £35pp, guests will get to indulge in delights like the handpicked crab with basil mayo and mains including seared cod fillet, or courgette and pistachio risotto.  Paired wines can be added for an additional £20.
There's also a unique masterclass event taking place on 25th May with London Terrariums where guests will get to learn all about the history and science of the miniature gardens followed by a workshop, and lunch priced at £85, while you can join Tom himself for a special lunch on the 22nd May including prosecco on arrival, floral canapes, lunch and wine pairings priced at £80.  Click here for tickets.
The Flower Room at Maitre Choux Chelsea
Maitre Choux – the world's first choux pastry specialist patisserie will be treating guests to a floral phenonemon during the RHS Chelsea Flower Show with a stunning Flower Room in which to enjoy pastel eclair and hot drinks, or Sweet Pink Afternoon Tea.  The delectable eaterie on the King's Road will be serving up decadent pastries including the Spanish raspberry pink eclair, along with ice cold glasses of Laurent Perrier champagne.  (Make ours a rose cuvee…)  Champagne paired Afternoon Tea from £22.
New English Country Garden Afternoon Tea and brand new Vegan Afternoon Tea at 108 Pantry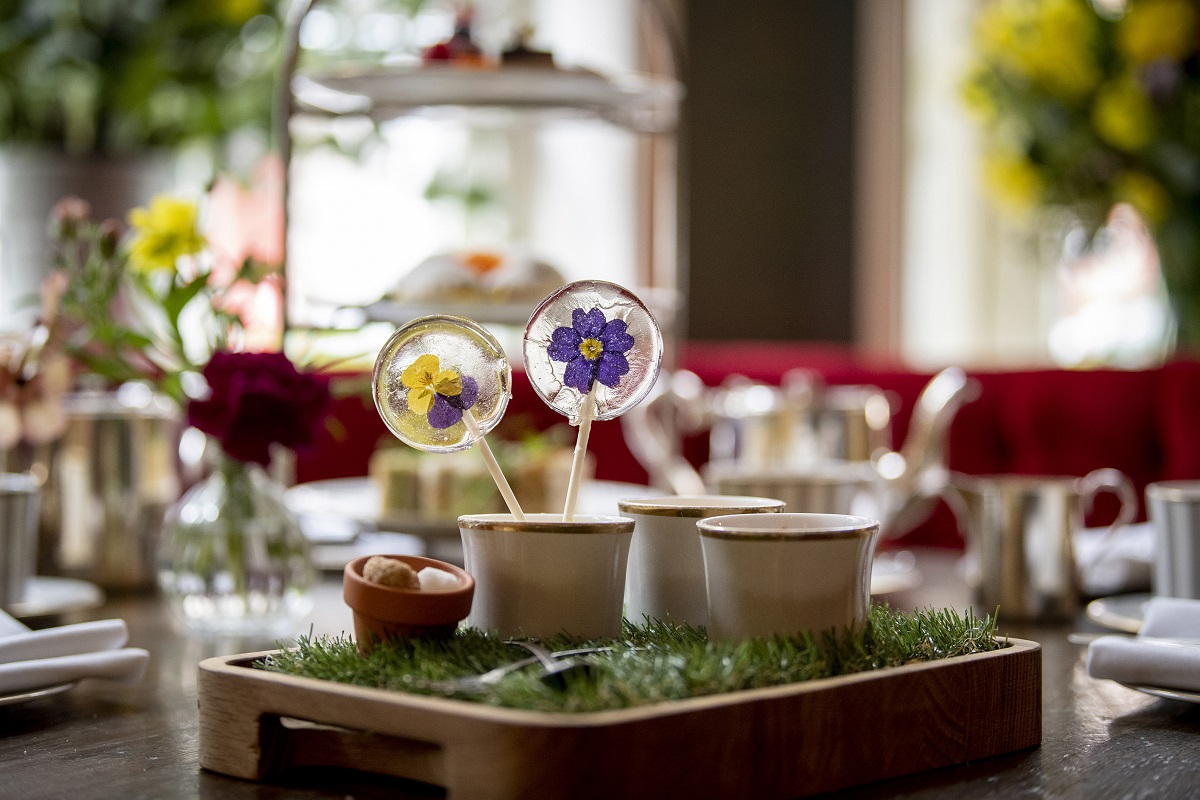 Afternoon Tea has never been soooo English Country Garden!  Complete with an extra floral twist (a lollipop encasing an edible flower), guests at 108 Pantry can indulge in quintessential delights like cucumber sandwiches, truffled copper marans egg mayo and, poppy seed and orange blossom scones with Devonshire clotted cream and sweets like lavender panna cotta.  A gluten free option is also available.
And in addition, 108 has also launched a delightful fully vegan offering including smashed avocado sandwiches, along with barbecue baked sweet potato on onion bread, lemon drizzle cake and vegan scones.
All priced at £32 with a selection of teas or £42 with a glass of English sparkling wine.
Italicus Takeover at Oblix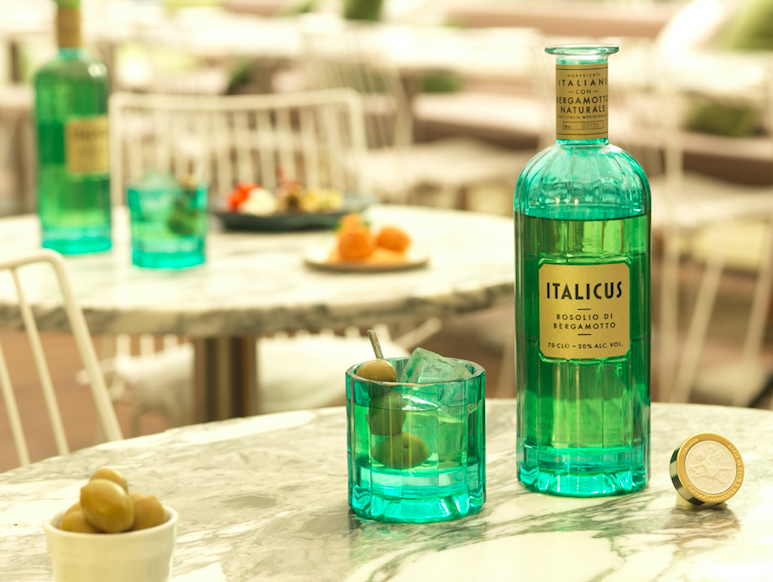 Premium Italian low ABV spirit brand Italicus Rosolio di Bergamotto will be taking over Oblix at The Shard for one night only on the 8th May.  Brand ambassador Luca Missaglia and award winning US bartender Katie Henshaw (of Chicago's DrumBAR) will be offering a free cocktail masterclass from 3-4pm followed by a special cocktail menu on offer from 6pm.  Head bartender Aaron Masonde will also be serving up his sensational Italicus signature – The Cantaloupe.