Well we're in a much better place than this time last year, that's for sure! Come May 17th, we're actually allowed to sit indoors (hurrah!) and we won't have to centre our outfits around the biggest puffa jacket we can find! There's wine tasting Zooms from Tom Gilbey, tickets now on sale for Taste of London, Cinco De Mayo and World Whisky Day. The weather might be pants but what's not to love?! Here's the Luxe List May 2021.
Grab-and-Go Fresh cocktails at Oxo Tower and London Cocktail Club Clapham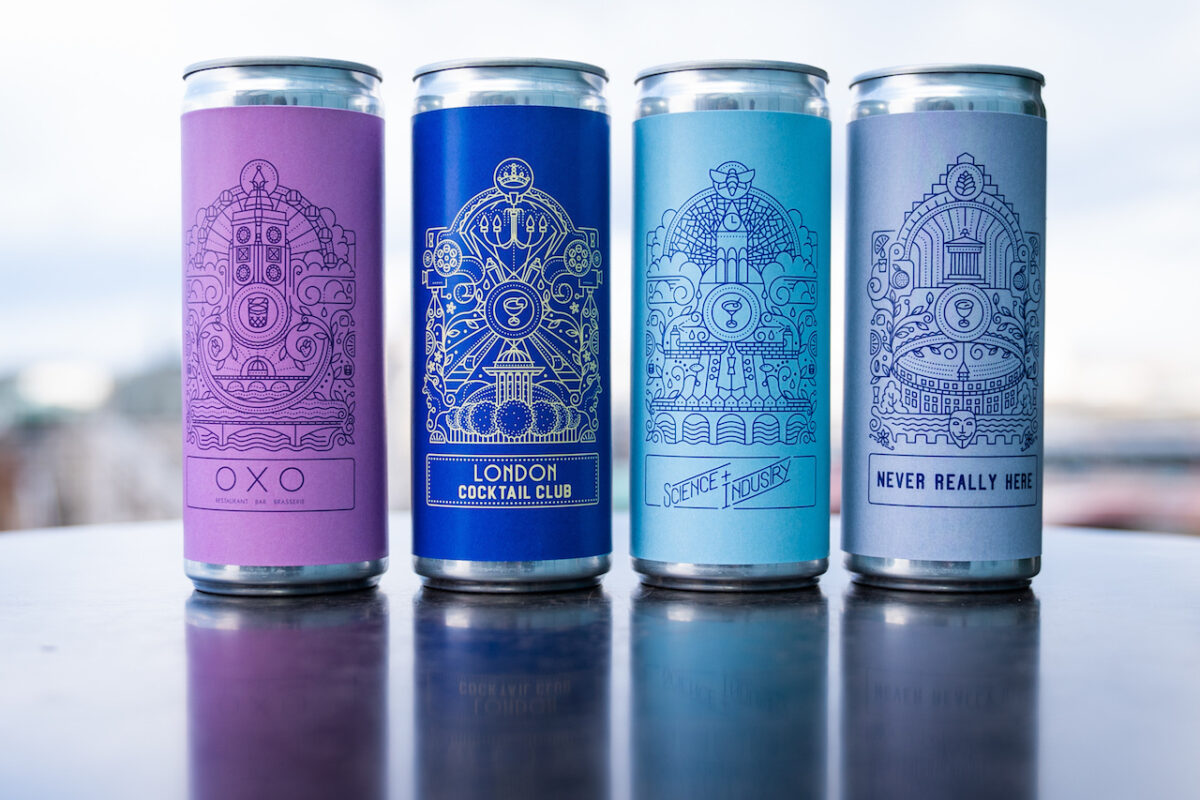 Prepare to the envy of the park this season with easy peasy bar-quality drinks that you can grab on the go from leading bars thanks to Grey Goose vodka. This summer, the vodka brand is partnering with key locations across the UK with delicious drinks that are canned on the spot – ready to pop in your bag and impress your mates.
Get them from London Cocktail Club Clapham, Oxo Tower, Never Really Here in Edinburgh and Science & Industry in Manchester. You can grab a drink from £7.50, two for £10 during happy hour or even grab a handy carry case of four from the catch window at London Cocktail Club Clapham.
New Summer Menu at Bills & £1.99 Cocktails – Say What?!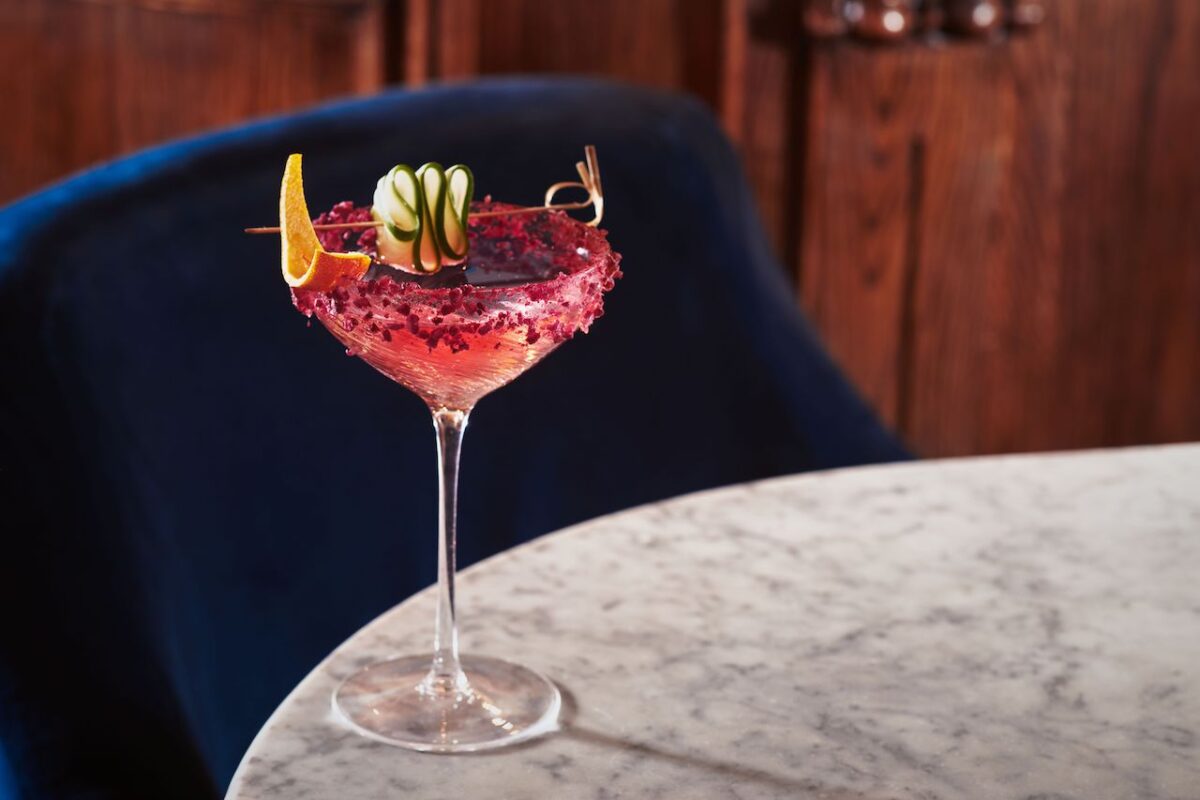 How awesome is this? One of our faves – Bills is helping us ease into post-lockdown life up and down the UK with a gorgeous new food menu running 'til 30th June. There'll also be four gorgeous new cocktails to try and, get this, they're only £1.99! Taking classic dishes and shaking them up with a summer twist, new additions to the menu will include Coronation Chicken Burger with buttermilk fried chicken, curry mayo and mango chutney and a super satisfying Beet Wellington. Tasty tipples we've got our eye on include Bill's Pink Gin Twist (Beefeater Pink Gin, Fever-Tree Aromatic Tonic & Prosecco), which is available for just £1.99 until 30th May. You'll find all the deets and you can book a table, here.
Tom Gilbey Wine Event – Steak Night from Sophie's Soho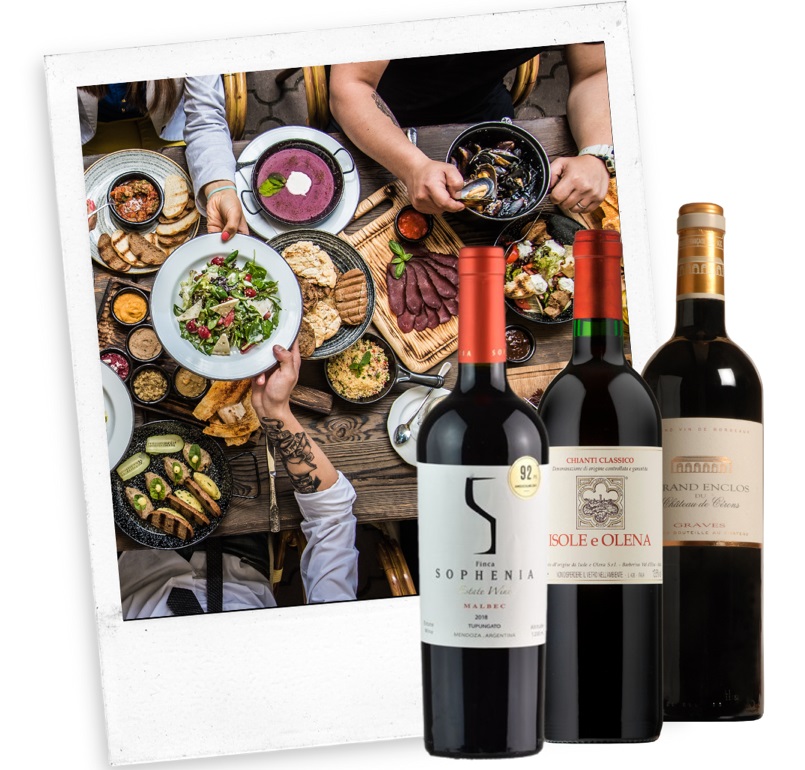 There's no better way to get educated on wine and food pairings than in the comfort of your own home! Tom Gilbey will take you through the tastings of some corking wines, and this time you'll also get to drink them with steak courtesy of Sophie's Soho. Being broadcast live via Zoom from the fire pit itself, you'll get three delicious bottles of wines delivered to your door (£65) and you can also opt in for a juicy steak (for an additional £30). Each red wine has been expertly picked for optimum food matching, and you'll get to enjoy a fun session along with others, while learning something new. The full details are here to book your delivery.
Secret Garden Distillery's Gin Garden & Distillery Tours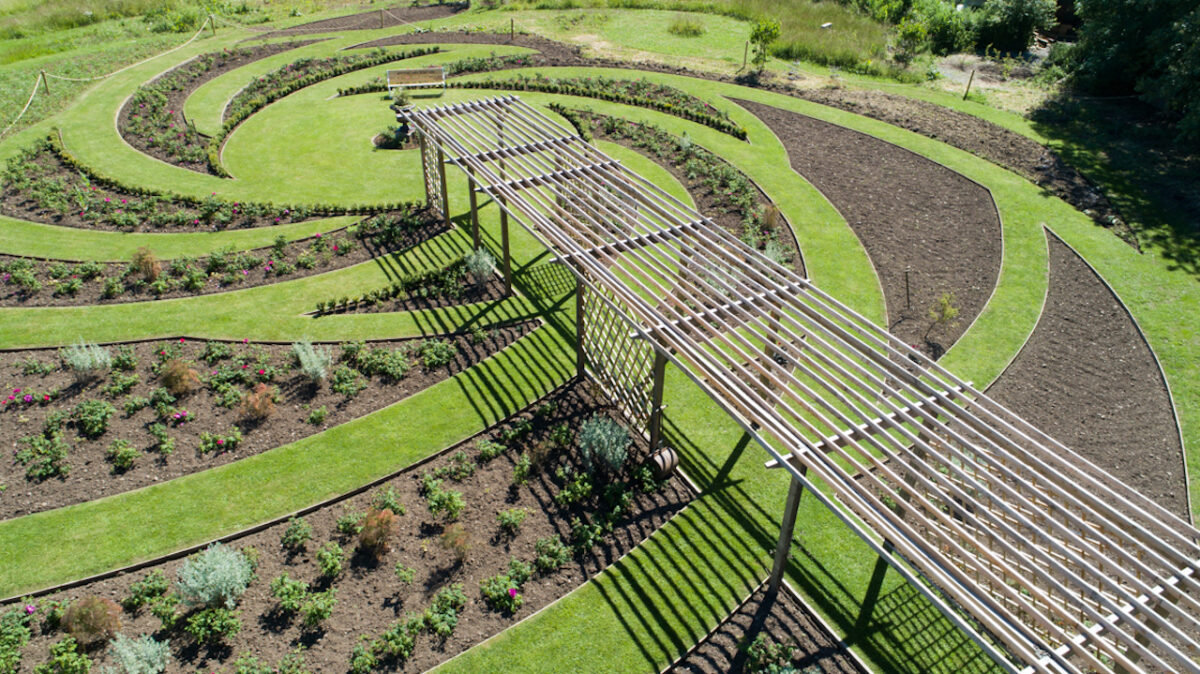 Discover the magic of nature with the Secret Garden Gin Distillery which is set to reopen their gardens for tours from Saturday, 22nd May. Originally founded in 2012 by herbologist Hamish Martin, the Distillery has undergone a successful rebranding, redesigning their visual identity with nature at heart. In celebration, the Distillery has launched a 'Garden and Distillery Tours' campaign which provides visitors the unique opportunity to immerse themselves in the beauty of nature and learn about all the different botanicals in the garden, with a tasting session of their award winning gins at the end.
Tours are available from 22nd May, every Saturday and Sunday at 12:30pm and 2:00pm. Tickets are available from The Secret Garden Distillery website and cost £15 per person, which includes a full tour of the garden and distillery, and a tasting of the Secret Garden Range in the Gin Lounge.
Get Your Tickets Now For Taste of London!
Back for two weekends from July 7th – 11th and July 14th – 18th, you'll be able to get your Taste of London fix with tickets on sale now for this awesome foodie extravaganza. We've a year to make up for and you should find that pretty easy to do with 135 dishes to try across 10 days. With Napoli Gang, Flesh & Buns, Taka, Angelina, Rudy's Vegan Diner, Native, Jack Whitehall's Food Slut, The Fire Pit and Sonora Taqueria all getting involved, there'll be taste demos, exclusive dining experiences and masterclasses, hands-on cooking fests (Chop it Like its Hot), celebrity chefs and loads more. Champagne Laurent-Perrier have also teamed up The Berkeley on a patisserie-pairing menu with catwalk styles transformed into cakes. It's gonna be a good one. Entry passes from £23 – get your tickets here.
Celebrate Cinco De Mayo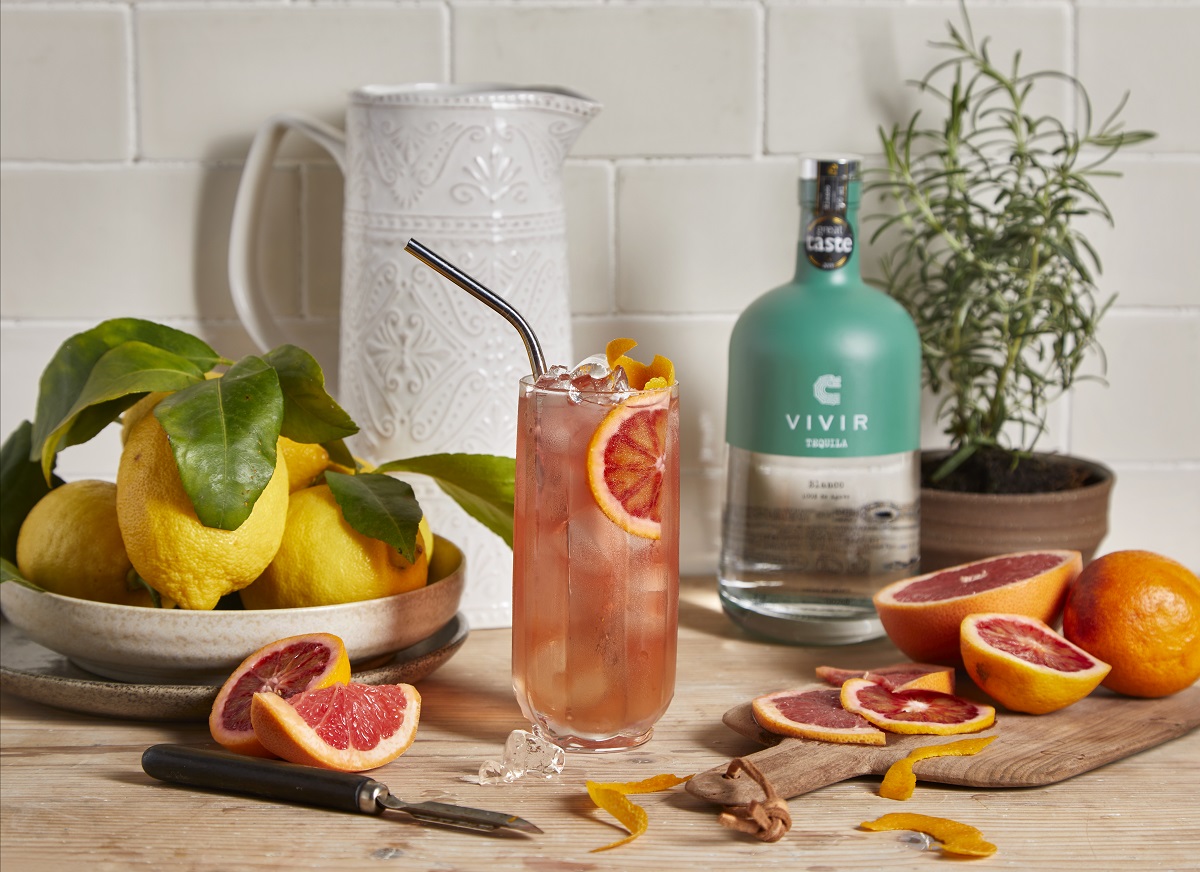 Celebrate the Mexican holiday on May 5th with award winning VIVIR Blanco Tequila's fully matured agave and notes of vanilla and heather honey. You can't go wrong with some home made VIVIR Paloma cocktails, so grab a shaker and fill with ice, add 50ml VIVIR Tequila Blanco or Reposado, 10ml agave syrup, 10ml lime juice, 60ml pink grapefruit juice. Shake for 20 seconds and pour into a highball glass, top with soda water. Decorate with a wedge of pink grapefruit.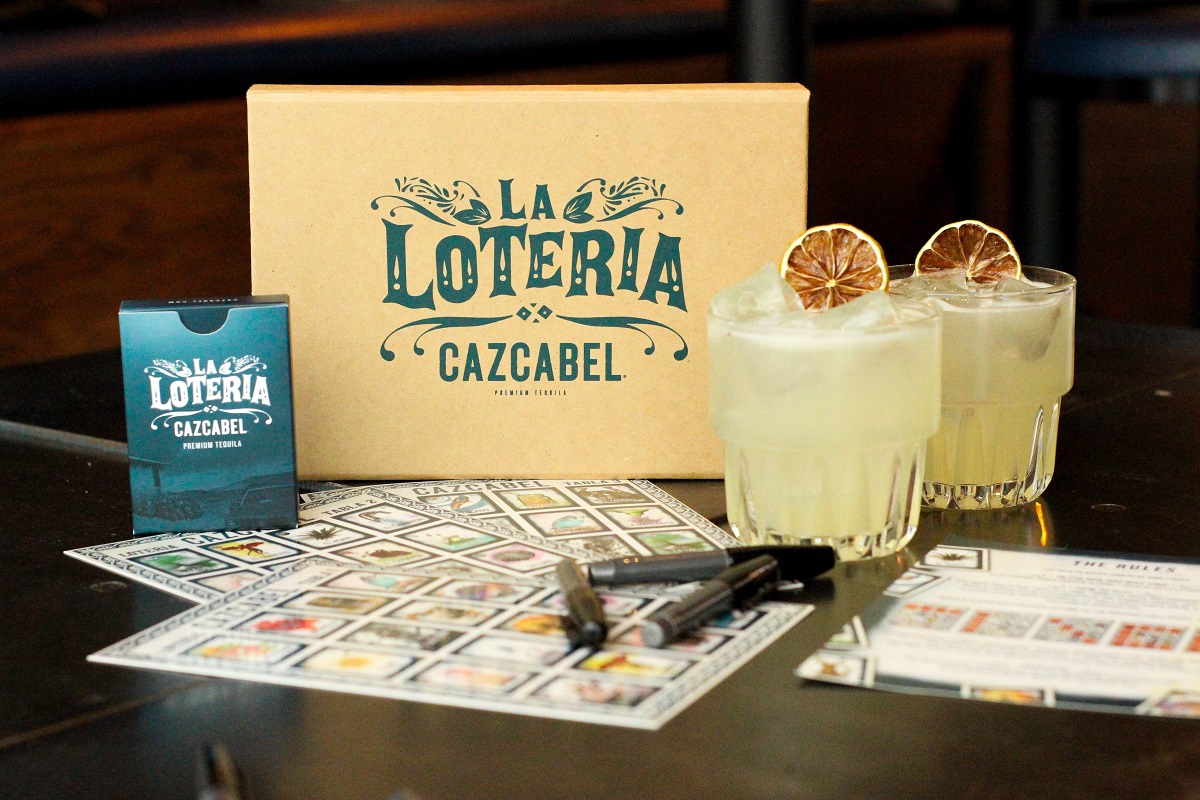 Wanna go all out?! Then you'll need this epic world first from Cazcabel Premium Tequila. Whether you fancy honey, coffee or coconut, they've got a whole range of lip-smackingly good tequilas, but also, this awesome Mexican Bingo Game with a twist on the traditional. Buy it for £19.99 – the ultimate party accompaniment.
Summer of Love at The Ivy Soho Brasserie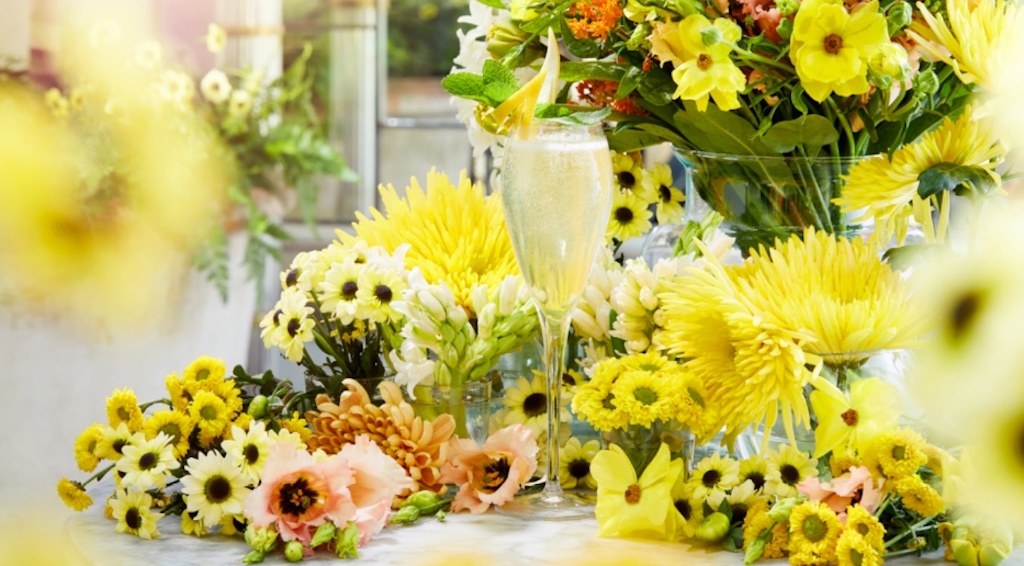 With indoor dining resuming on May 17th, The Ivy Soho Brasserie have launched their 'Summer of Love' to celebrate! Guests will be able to enjoy live DJ sets, sixties inspired entertainment and a new selection of summer dishes.
There's also a brand new mouthwatering cocktail menu (from £9.75) with four gorgeous new tipples including The Groove (Grey Goose Vodka shaken with mint, lemon, sugar and topped with chilled Prosecco) and Flower Power Grey Goose, Bombay Sapphire, Bacardi Carta Blanca, Patron Silver and Blue Curacao with lemon juice and Fever-Tree Lemonade.
Dishes will include tempura prawns with salt and pepper squid, Peruvian chicken with an avocado salad and jalapeño sauce, and a rum baba dessert. Find out more about the Summer of Love menu, here.
Alfresco Drinking and Dining at Sussex Pass
If you fancy getting away from London for the day, here's the perfect reason! Newly opened Sussex Pass in the village of Wadhurst supports local business and produce and showcases a range of gorgeous ingredients. The brand new heated terrace and garden within the White Hart Pub (a central hub at the heart of the community), is the perfect place to enjoy fine dining with family and friends. The new Spring menu which has been curated by founder Sam Maynard and Head Chef Adam Sear will offer delights like Squid Ink Tagliatelle and Curried Lamb Quails Scotch Egg. Meanwhile the new brunch menu will serve up boneless buttermilk chicken thighs with potato pancakes and a tomato salsa and baked gypsy eggs with homemade bread alongside refreshing cocktails and English Sparkling instead of Prosecco. Check out more info on their website here.
Covent Garden's First Ever Rosé Festival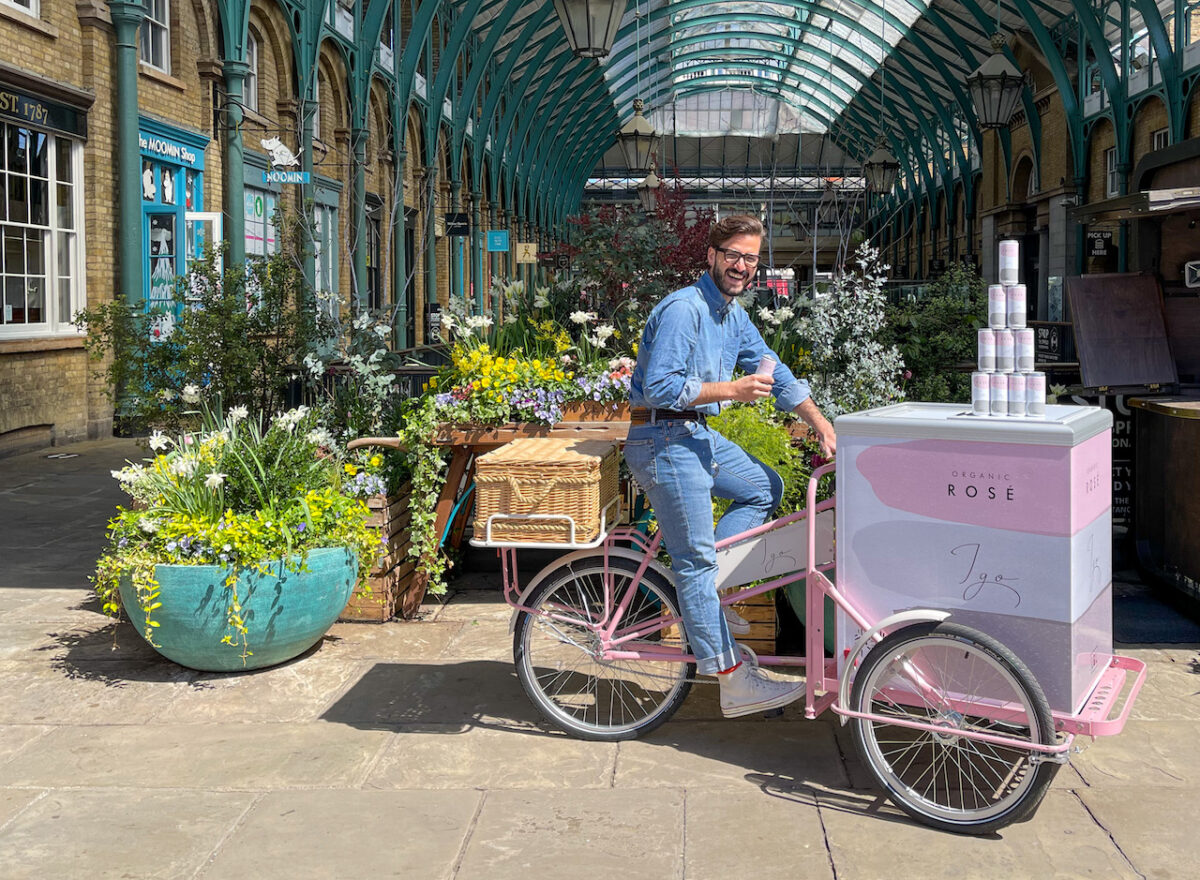 The whole of Covent Garden is getting in on the rosé action from May 17th for three whole weeks! Serving up over 30 varieties of rosé wine, exclusive rosé cocktails, themed products and more, there'll be nine epic pop-ups with Maison Mirabeau, Dirty Martini and Magners all involved, while partnering up with Pol Roger, The Oystermen will be serving Pol Roger Vintage Rosé. Meanwhile, restaurants like Sushisamba, Floral by Lima and Cinnamon Bazaar will all have rosé themed offerings to get you thinking pink for Spring! The East Piazza will remain the main spot to enjoy takeaway drinking and dining with plenty of seating available, and Covent Garden's shops won't be left out either – check out Tom Ford's inspired floral installation and L'Occitane's creams, candles and oils. Don't drink? No problem Ladurée has got your back with booze free afternoon tea. Check out the Covent Garden website or their Insta for updates.
New Sicilian Summer Vibes at Harry's Bar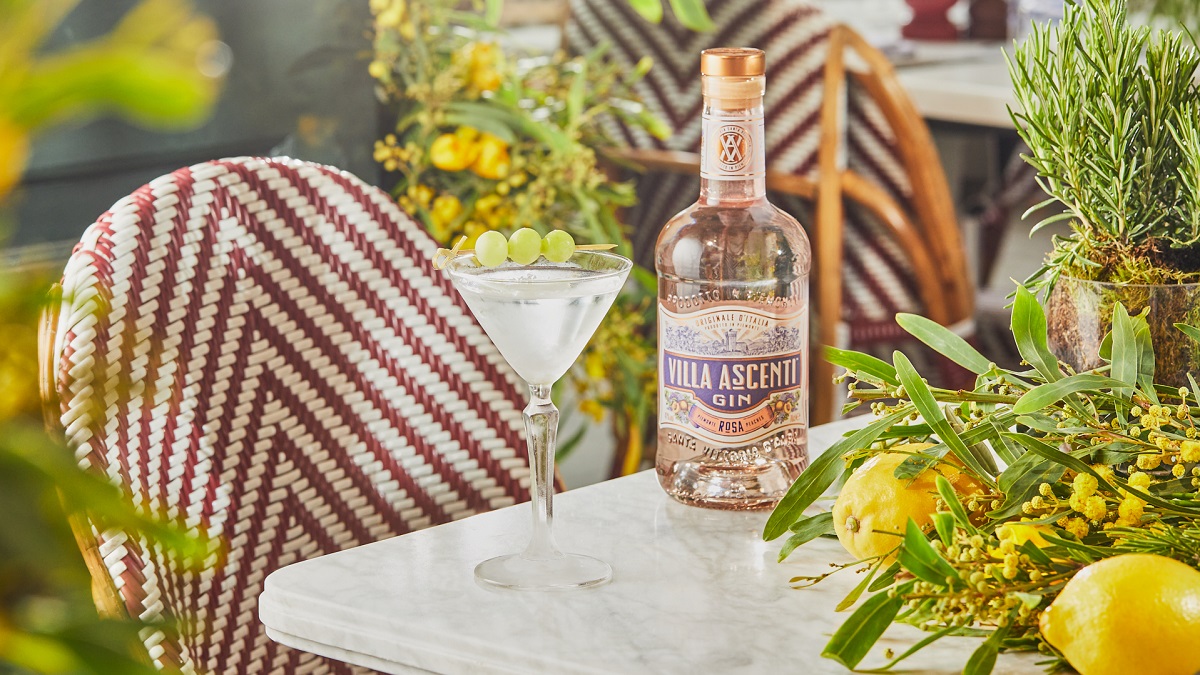 When indoor dining opens up on May 17th, Harry's Bar will mark the celebration with a Sicilian Summer floral inspired installation to bring a slice of the Med to St Christopher's Place. With fun vibes and luscious specials like Sicilian Cannoli dessert on the menu, there's also a thirst quenching limited edition cocktail list in partnership with Villa Ascenti Gin. We're loving the sound of the Ascenti Gimlet (£11.95) mixed with Villa Ascenti Gin, Moscato Cordial, eau de vie and grapes.
Celebrate World Whisky Day on May 15th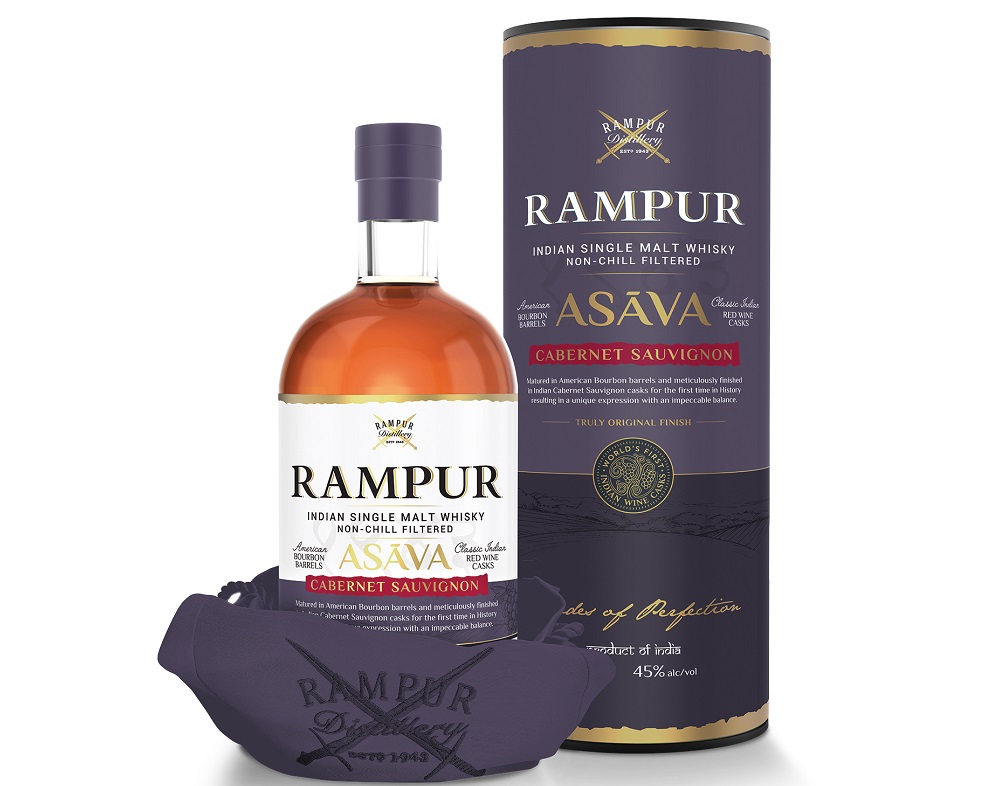 May 15th is World Whisky Day and it's the perfect time to get experimental with your favourite tipple. Rampur Asava Indian Single Malt Whisky has been matured in American bourbon barrels and finished in Indian cabernet sauvignon casks for the first time in history, making it a definite must-try for whisky collectors. you can expect aromas of honeysuckle and tobacco on the nose, cinnamon and clove on the palate and a black pepper finish. Priced at £64.95 (ABV 45%) you can buy Rampur Indian Single Malt Whisky here.
José Pizarro Celebrates 10 Years with Special Menu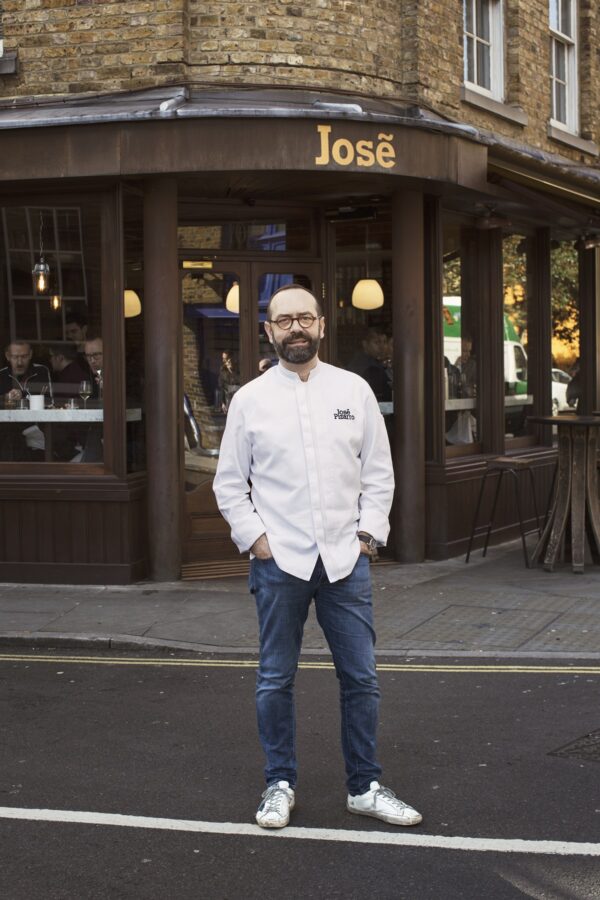 José Pizarro is celebrating 10 years of José Tapas Bar in Bermondsey, plus the re-openings of Pizarro, JP Broadgate and José Pizarro Swans Inn Esher with the appearance of some favourite dishes from the past decade. Among them are Pluma 5J, squid ink croquetas, classic tortilla, Padrón peppers, 5J Jamón Ibérico, succulent pan con tomate and of course, Patatas Bravas.
Alex Bond x The Botanist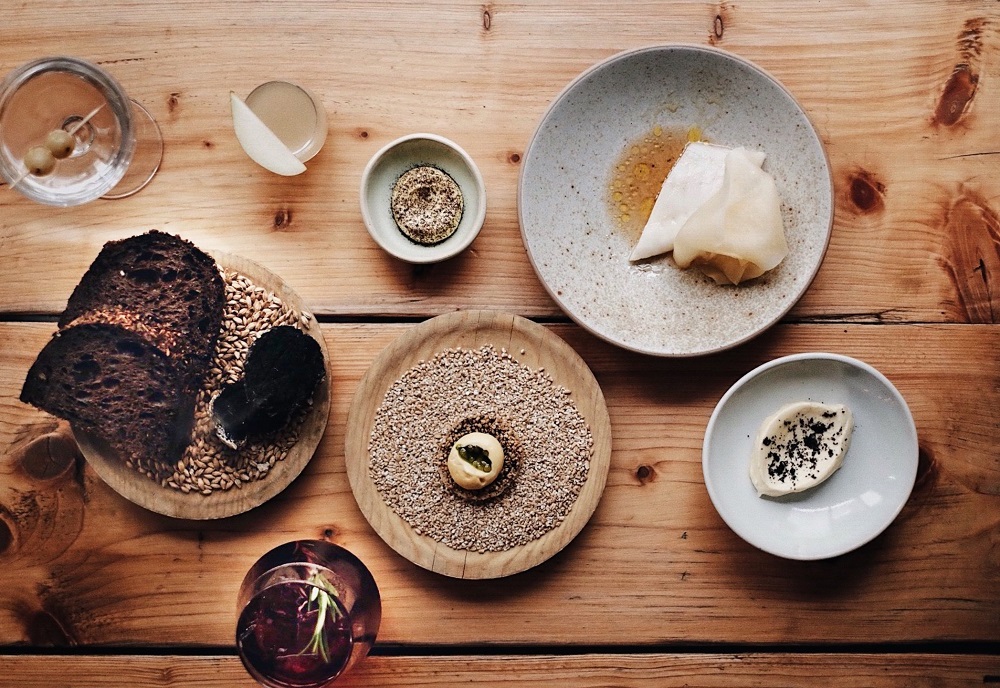 Following on from The Botanist Gin's successful residency with Craig Grozier last year at Carousel, the Botanist Gin x Carousel series will continue to celebrate incredible chefs and UK produce, while showcasing their unique style. From May 18th – 22nd, Alex Bond (head chef and owner at Alchemilla in Nottingham), will be bringing the magic of his plant based approach to Carousel London with Alex Bond x The Botanist's foraging experience. You'll get to try hash brown, marrow and miso BBQ sauce on the tasting menu, along with mackerel and jalapeno and spring truffle and acorn ice cream sandwich. Get your tickets here.
New Cocktail Menu at Artesian at The Langham
Re-opening on May 20th, Artesian at The Langham Hotel which is listed as one of the World's Top 50 Bars, has launched a brand new cocktail menu to coincide with the further lifting of lockdown.
The 'Connections' menu which is inspired by shared experiences which have united the nation during the past year, will feature delights such as the 'Wellness and Mindfulness' collection which includes cocktails which are lower ABV or alcohol free. We love the sound of 'Banana Bread 1933' – inspired by the popular bake which became a staple during the first lockdown of 2020. On the 'Celebration' list is the indulgent sounding 'Treat Yourself 2.0' with Grey Goose, Strawberries, Regal Rouge Rose, Strawberry Milk Punch and Taittinger Rosé Champagne, and from the 'Sustainability' collection, 'Around the Kitchen', sounds right up our street made up of Gin, Banana Peel infused Cachaca, Coffee & Pineapple Tepache Ice and Avocado Pit Orgeat. Reservations are open now.