The Luxe List November 2019 is here!  From original 1995 prices at VQ Chelsea to celebrate their birthday, to aqua shard's first ever Thanksgiving Menu and Plateau's Celestial Afternoon Tea with a free Astley Clarke gift, this month is anything but quiet!
White Truffle Series at Trinity of Clapham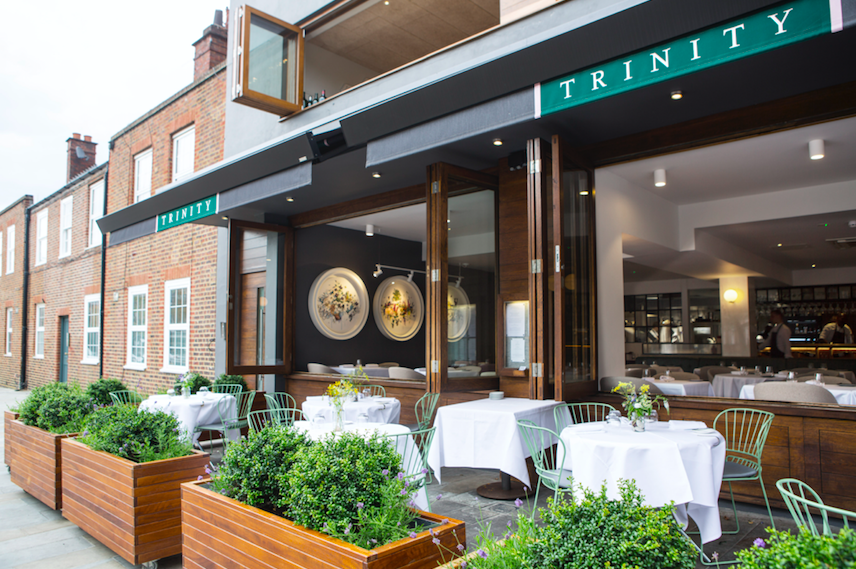 From now until the 25th November, you can enjoy the most delightful of menus at Michelin starred Trinity of Clapham.  Chef Adam Byatt has created a showstopping white truffle menu showcasing the much celebrated truffle giving you the opportunity to indulge in dishes like white truffle strozzapretti, dover sole baked in white truffle butter with cauliflower, or venison saddle baked in white truffle butter.  The six course set menu is £195pp with an amazing selection of paired wines. Click here to book.
Tombo Cafe Fitzrovia Teams up with Sanrio for First European Hello Kitty Pop-up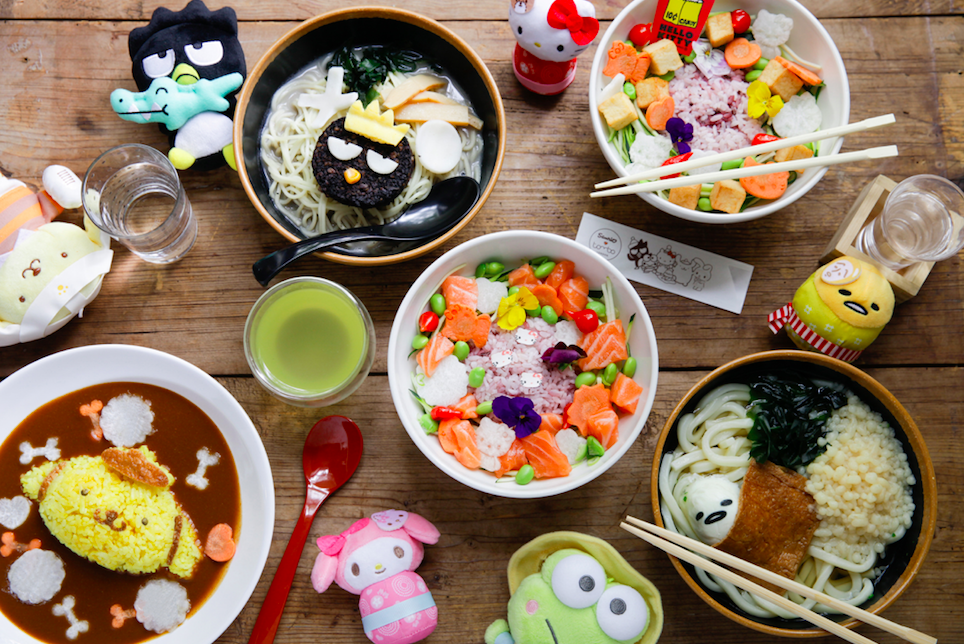 To coincide with Hello Kitty's 45th anniversary, Tombo Japanese Cafe and Matcha Bar in Fitzrovia have teamed up with Sanrio for an exclusive pop-up.  With a wonderful winter wonderland theme, the cafe is the perfect place to meet friends for brunch in the run up to Christmas.
For four months, dishes on the menu will highlight the iconic characters' personalities, with three delicious Sanrio-inspired brunch set menus to choose from including the Hello Kitty Continental Set (£14.95) including Hello Kitty strawberry doughnut, yoghurt granola and berry compote and Matcha chocolate drizzled croissant with raspberry crystals – how good does that sound?!  There's also savoury options and lighter options made with tofu, while all options are accompanied by green tea or juice, or a bottle of prosecco for one if you prefer, for just £8.  Check out the entire menu here.
Pikes Ibiza with BULLDOG Gin x Black's Member's Club Supper Club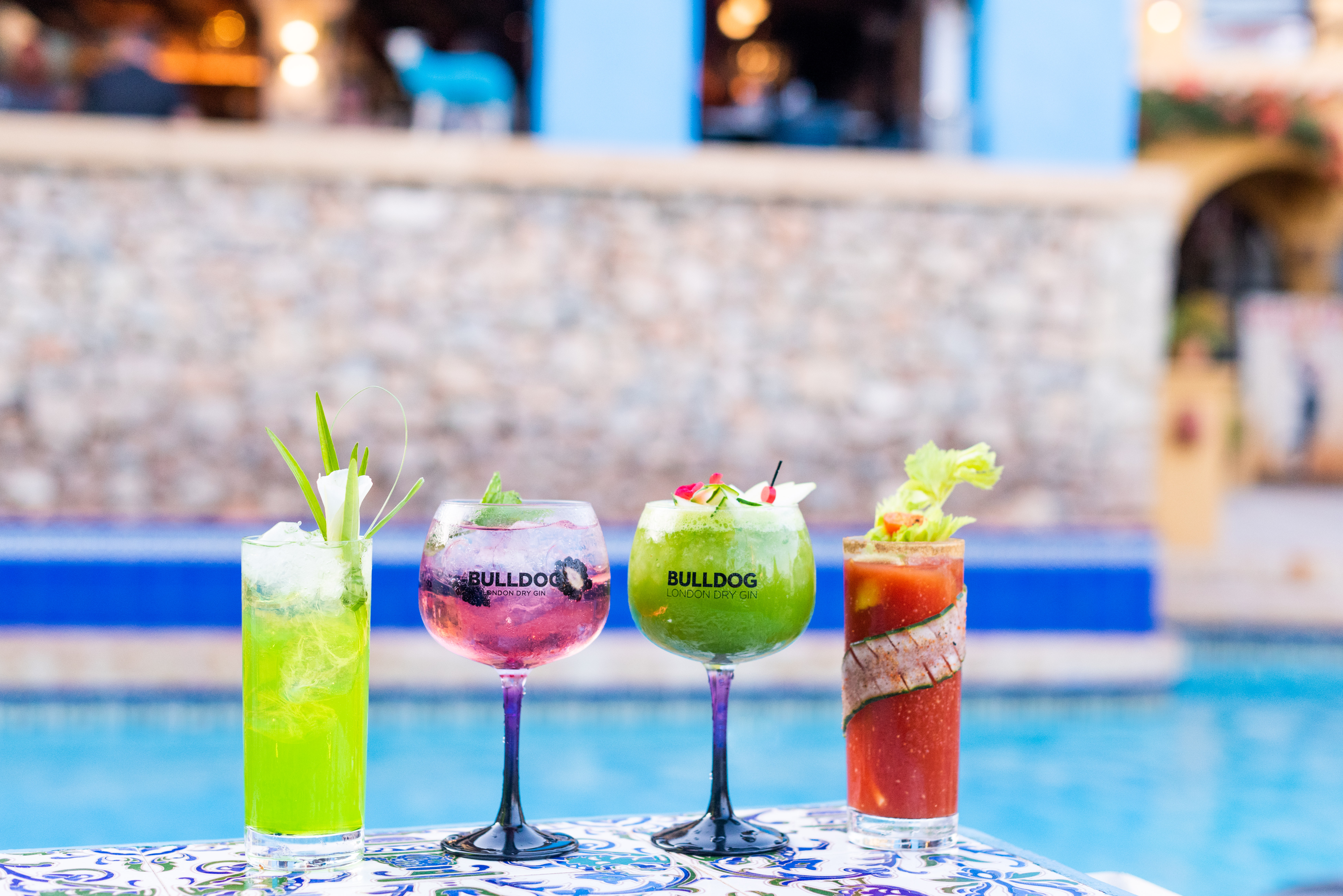 Bringing the spirit of the White Isle to London, Pikes Ibiza has teamed up with BULLDOG Gin for a supercharged supper club at Black's Member's Club in Soho.
Guests will get to feast on a five course tasting menu created by Pikes Ibiza's amazing Head Chef Lee Milne with dishes which will include sizzling seared scallops and glazed iberico pork cheek.
Get your tickets here for the event on Saturday 16th November, which starts at 7.30pm until late.
The Luxe List November 2019 – Chelsea Offers 1995 Prices to Celebrate Their Birthday!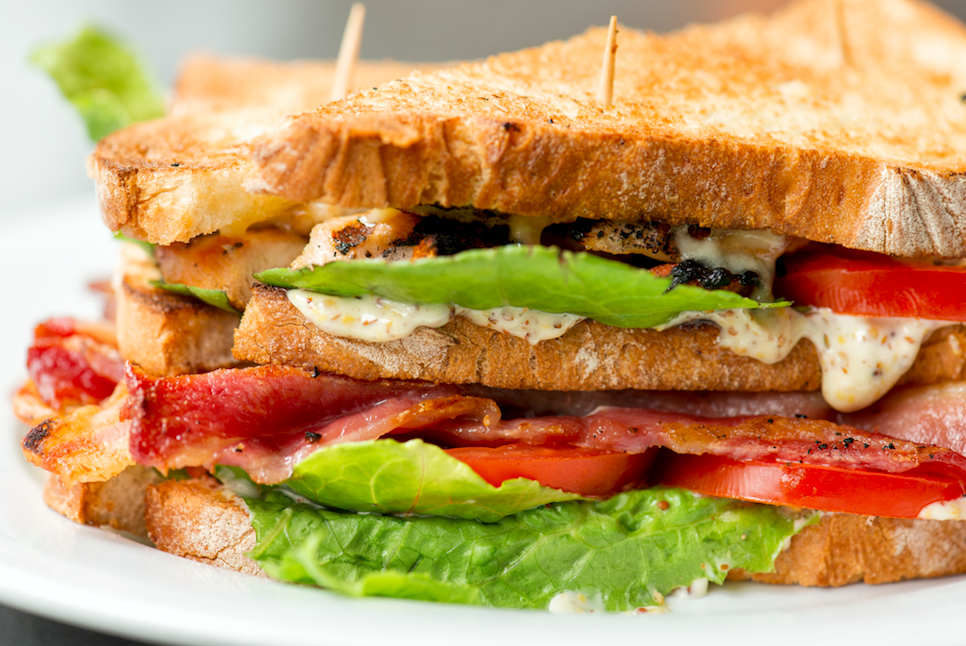 It's birthday week at one of Luxe Bible's favourite late night haunts!  VQ Chelsea is celebrating serving up six million eggs since it first opened its door 24 years ago and as a thank you to their guests, they're offering up original 1995 prices between 11th – 17th November!  You can get your chops around a full English for just £3.75, or how about a 6oz cheeseburger WITH fries for only £6.75?!  You'd be crazy not to!
Seven Dials Shopping Evening and Christmas Light Switch on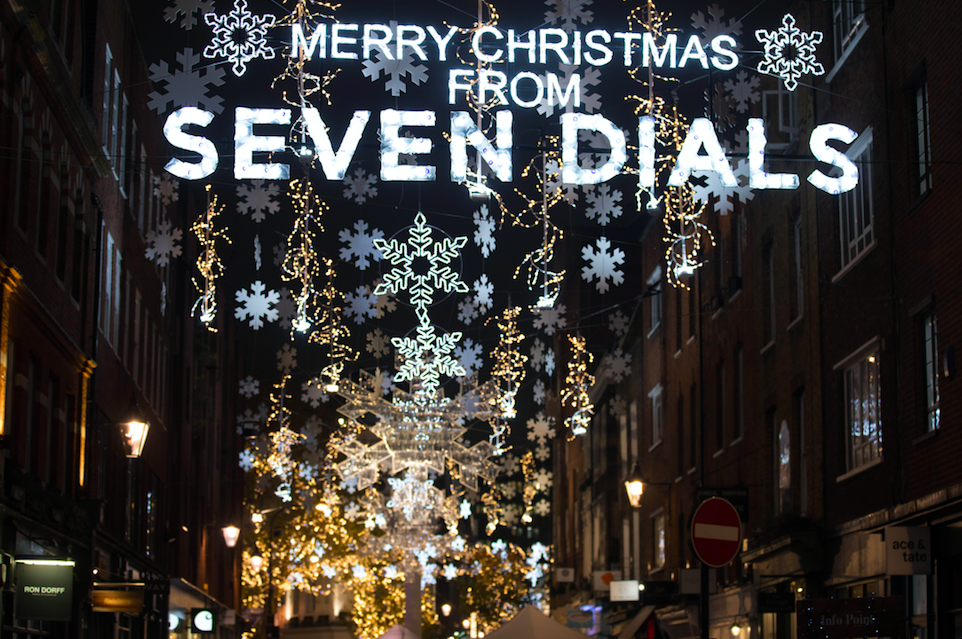 Seven Dials has partnered with housing and homelessness charity Shelter on Thursday 14th November when shoppers will be invited to a fun evening from 5-9pm filled with free festive activities, live music from the House Gospel Choir and the switching on of their Christmas light installation.  The 'starry night' design will be brought to life via a charity tap donation point on Earlham Street which features 650 beautiful giant stars.  When visitors tap their bank cards, they can donate £3 directly to Shelter and the stars will twinkle brightly as a result!  DJ AJ Odudu will also be taking to the decks while ticket holders can indulge in 20% off at participating shops and a complimentary glass of prosecco.
Register here for a ticket.
Queen of Roses at The Bloomsbury Ballroom
If you've never been to see a show at The Bloomsbury Ballroom, you haven't lived!  In the run up to Christmas, it's the perfect excuse to get on your best Kate Middleton frock and immerse yourself in a cabaret like no other.  Currently taking on a quintessentially British them, the Queen of Roses experience celebrates British heritage through Queen Elizabeth I, Queen Victoria and Queen Elizabeth II.
With pre and post entertainment in the Rose Bar, including everything from illusionists to singers and magicians, you can indulge in British cocktails like the Earl Grey based 'Tea-ni' or the rose infused 'Queen of Roses' before the show, while you'll be treated to a delicious meal during the show offering a selection of classic British starts and mains with rose and strawberries the star ingredients.  Book here for the performances which will be showing Thursdays – Saturdays during November and December.  Click here to book.
Candy Brunch at The Perception at W London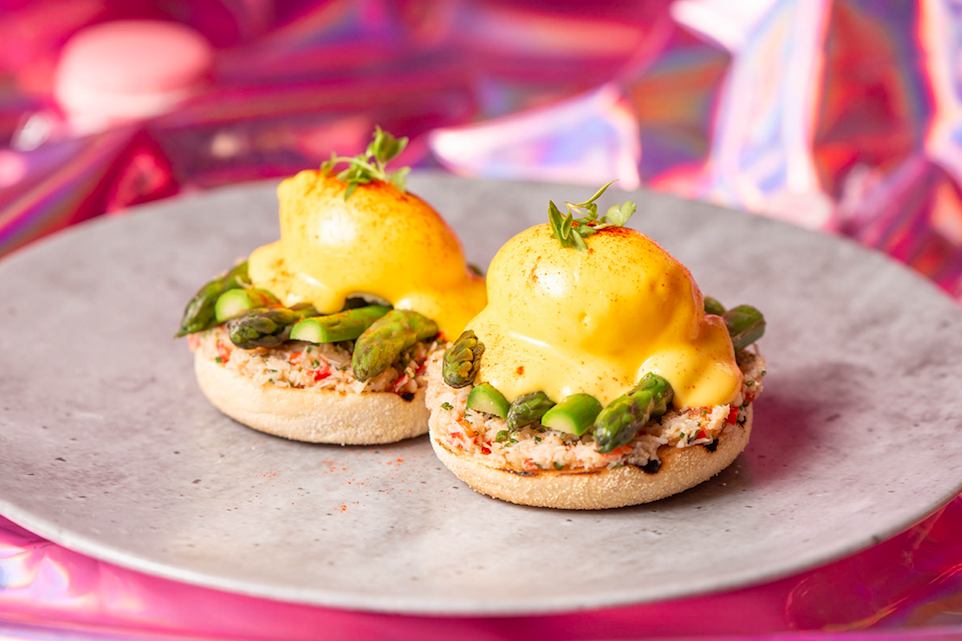 Get ready for the ultimate sugar rush with The Perception at W London's new Candy Brunch menu featuring a host of sweet treats and savouries.  With their resident electric DJ in the house, the adrenalin will be pumping as guests indulge in bottomless prosecco or vegan cookie cream cocktails along with unlimited visits to the candy station.
Every Saturday between 1-4pm, six beaut brunch savouries will be served including W Huevos Rancheros and slow-cooked BBQ pulled pork burgers with apple slaw and crisp fries, while vegan options include pea and spring onion falafel, pickled cucumber, sprouted buckwheat and soy cumin yoghurt.
The 1.5 hour feast includes unlimited drinks alongside a choice of one main dish and unlimited candy, cookies and s'mores for £45 p/p. Click here to book.
MARTINI FIERO & Laura Jackson's New Aperitivo Menu at Radio Alice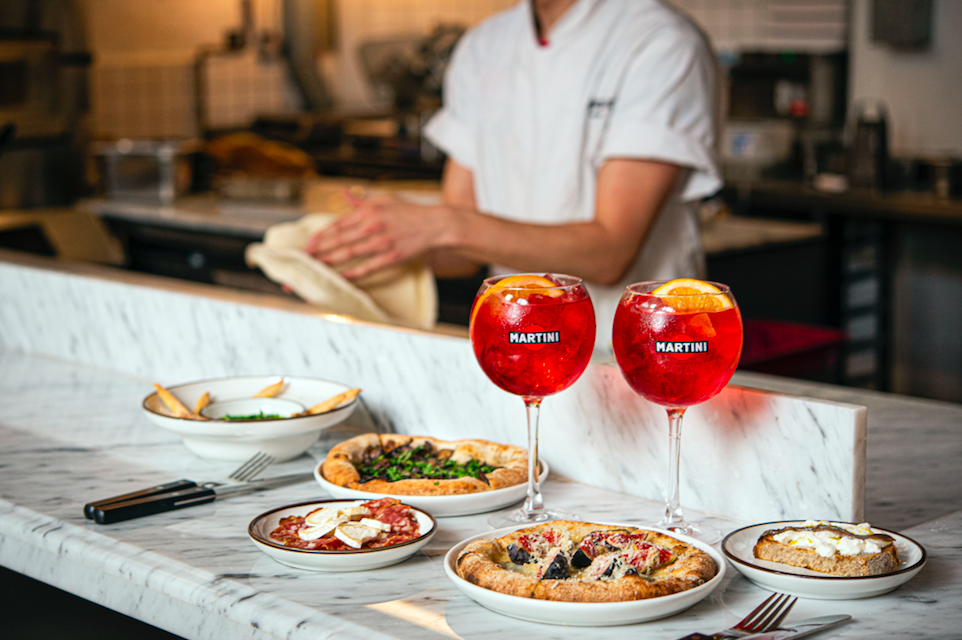 Until 20th November, Hoxton's super cool pizzeria Radio Alice has teame up with MARTINI and TV presenter Laura Jackson to create a gorgeous bespoke aperitivo menu which will complement the taste of the new MARTINI Fiero & Tonic.  Its bittersweet orange flavour will be set off perfectly by the Pizzetta with four cheeses including gorgonzola, mozzarella, parmigiana and smoked cheddar, served with figs drizzled with Acacia honey, along with a sweet and sour extravaganza of  sourdough bruschetta with creamy burrata, anchovies from the Amalfi coast and grated orange zest.  There's also baked Tuscan salami, mouthwatering cheese fondue.
Throwback Tea and Movie Sessions at Lyaness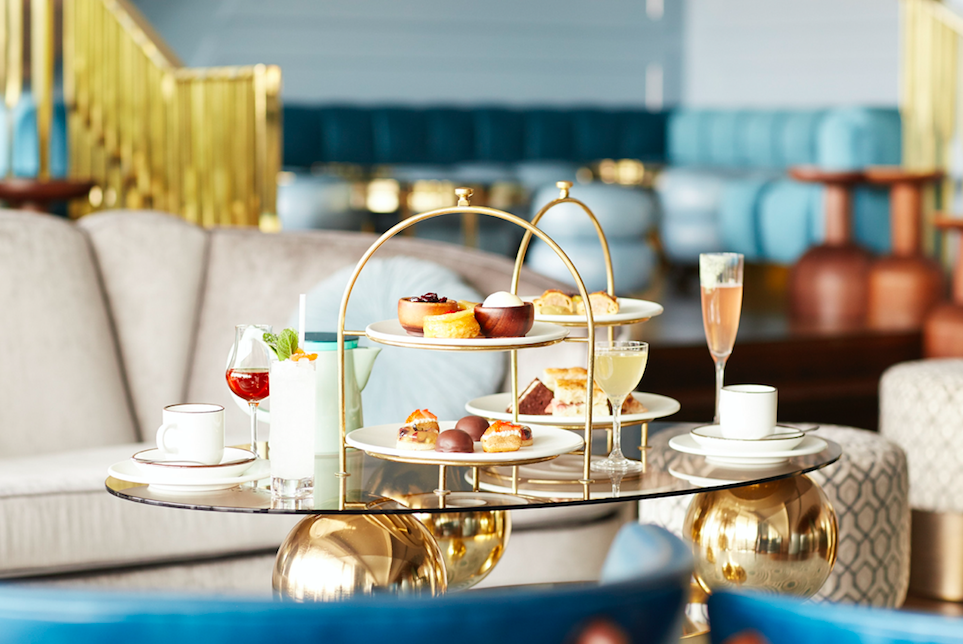 Lyaness has teamed up with Curzon cinema at Sea Containers to offer up the ultimate throwback experience.  Guests will get to enjoy a classic 80's movie (everyone knows they were the best!), followed by Afternoon Fancy Tea at Lyaness – think of it as a twist on a high end 80's dinner party with sausage rolls devilled eggd, trifle and amazing cocktails from the talented team.
Taking place on 10th November, The Breakfast Club will be showing 12-4pm, while When Harry Met Sally will provide the entertainment on 15th December 12-4pm.  Book now by clicking here!
The Spirit of Christmas Fair
It's back!  Making its return to Olympia London 4th-10th November, The Spirit of Christmas Fair returns, kickstarting the festivities and showcasing luxury boutiques and independent design makers with over 900 exhibitors.  Shop for gifts, artisan food, decorations or even just treat yourself!  Click here for info.
Thanksgiving Menu at aqua shard
For the first time ever this November, aqua shard will launch a Thanksgiving menu to celebrate the American national holiday.  Created by Exec Chef Anthony Garlando, the special offering will be available from 25th – 29th November featuring traditional American favourites with an innovative twist!  Highlights will include Juniper smoked salmon with pumpkin and black truffle salad to start, grilled Lobster with tarragon hollandaise and cornbread crumble or Roast Turkey with the trimmings for main, along with a mini pecan pie pre-dessert followed by pumpkin pie.  The special menu is priced at £75 per person, with an optional bespoke American wine pairing for £105 with additional option of lunch on 28th November priced at £38.
Celestial Afternoon Tea with Astley Clarke at Plateau Restaurant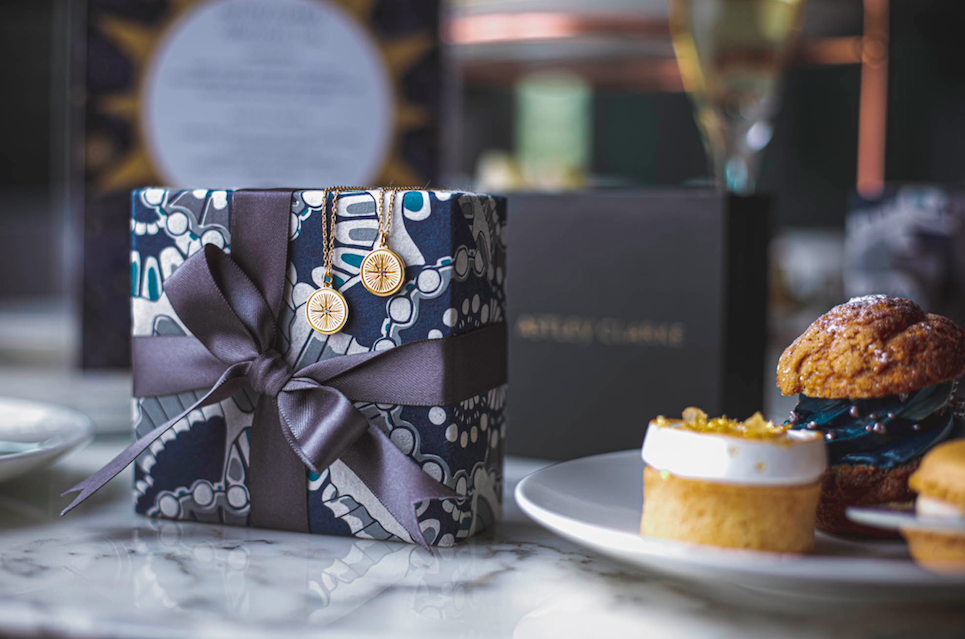 Until February, guests at Plateau Restaurant in Canary Wharf will be able to enjoy an astrology inspired afternoon in collaboration with luxury British jewellery brand Astley Clarke. Between 3pm – 5pm Mondays to Saturdays, the Celestial Afternoon Tea will feature a classic cucumber sandwich on white bread, smoked salmon, cucumber and dill cream cheese on granary bread and corn-fed chicken breast with tarragon emulsion.
Sweet treats will include raisin scones with Cornish clotted cream and strawberry preserve, lemon curd tart with Italian meringue and Opalys white chocolate and raspberry choux buns and a vanilla macaron.  The afternoon tea will be served with a special gift – a gold vermeil compass pendant necklace from the new Astley Clarke collection worth £85 showcasing a sapphire set at its centre with rays of 18 carat gold-plated sterling silver stretching outwards, this meaningful pendant is inspired by early voyages of discovery who have taken inspiration from the skies for their latest pieces
The Celestial Afternoon Tea with Astley Clarke is available for £22 per person, with a glass of Moët & Chandon for £32 per person, or the VIP package which includes an Astley Clarke necklace (RRP £85) and a glass of champagne for £100 per person.
The Kanishka Guest Series with Jose Pizarro and Atul Kochar

For the next event in The Kanishka Guest Series on 6th November, Spanish chef Jose Pizarro with team up with Atul Kochar – Chef Patron at Kanishka in Mayfair, for a stunning six course extravaganza. Priced at £65 per head (excluding booking fee), the feast will kick off with a cocktail reception on arrival at 6.30pm.  Book tickets here.
To check out 9 New Restaurant Openings in London for November, click here.