Well hey there new month.  You are looking pretty good.  Those generous restaurants have extended their offers so we can stuff our faces with 50% off, plus there's a brand new tasty looking Harajuku Brunch, A Virtual Series with MasterCard where you get to see loads of massive stars from their comfort of your own home, AND Berenjak have launched their new online grocery store which means kabab kits for days… This is The Luxe List September 2020.
Marbling Cocktails and Create Night with Bombay Sapphire, The Hoxton and Zeena Shah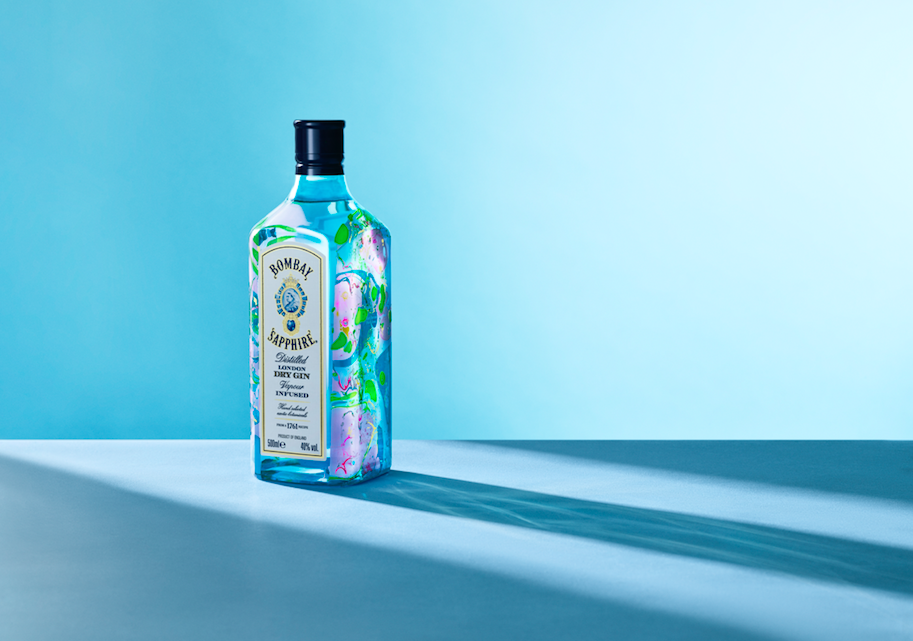 To celebrate Recycle Week, gin fans and art lovers are invited to a Cocktails and Create night at The Hoxton  with Bombay Sapphire and artist and marbling expert Zeena Shah.  Guests who attend the masterclasses on Wednesday 23rd and Thursday 24th September will get to upcycle the iconic Bombay Sapphire bottle while enjoying sustainable gin and tonic cocktails and nibbles.  Using paints that float to the surface of the water to creating stunning marble patterns, the bottles will be dipped in the inks to reveal stunning bespoke designs.  Tickets are available for the event from 6pm – 7.30pm by clicking here (min. 2 tickets per booking at £10pp.)
Cha Cha x Sister Jane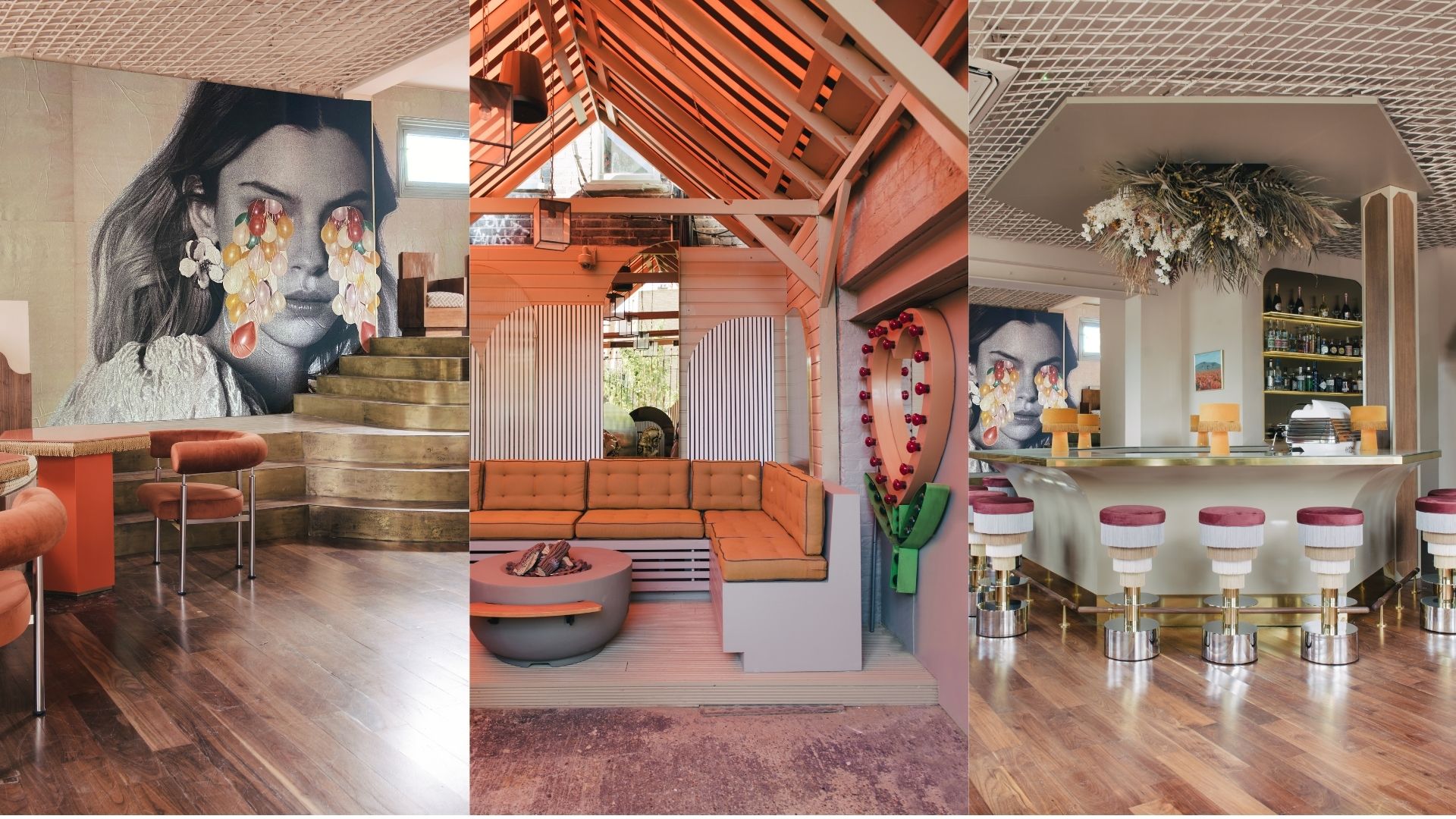 We've been dreaming of Cha Cha margaritas (with a ginger twist) and cachapa corn pancakes with pulled short rib since we heard news of this opening, earlier in the year.  The Sister Jane Townhouse on Golborne Road in Notting Hill has finally flung open its doors as Sister Jane's new HQ fuse its retail store with fabulous restaurant collaboration Cha Cha x Sister Jane set over a number of floors.  With a garden room, ground floor restaurant and concept store upstairs, head chef Anthony Garlando has executed an incredible menu featuring European dishes with a Latin twist.  With an all day brunch menu, and separate evening menu, it should definitely be your new go to any time of the day or night.
Sunday Lunch Club is Back at Upstairs at Trinity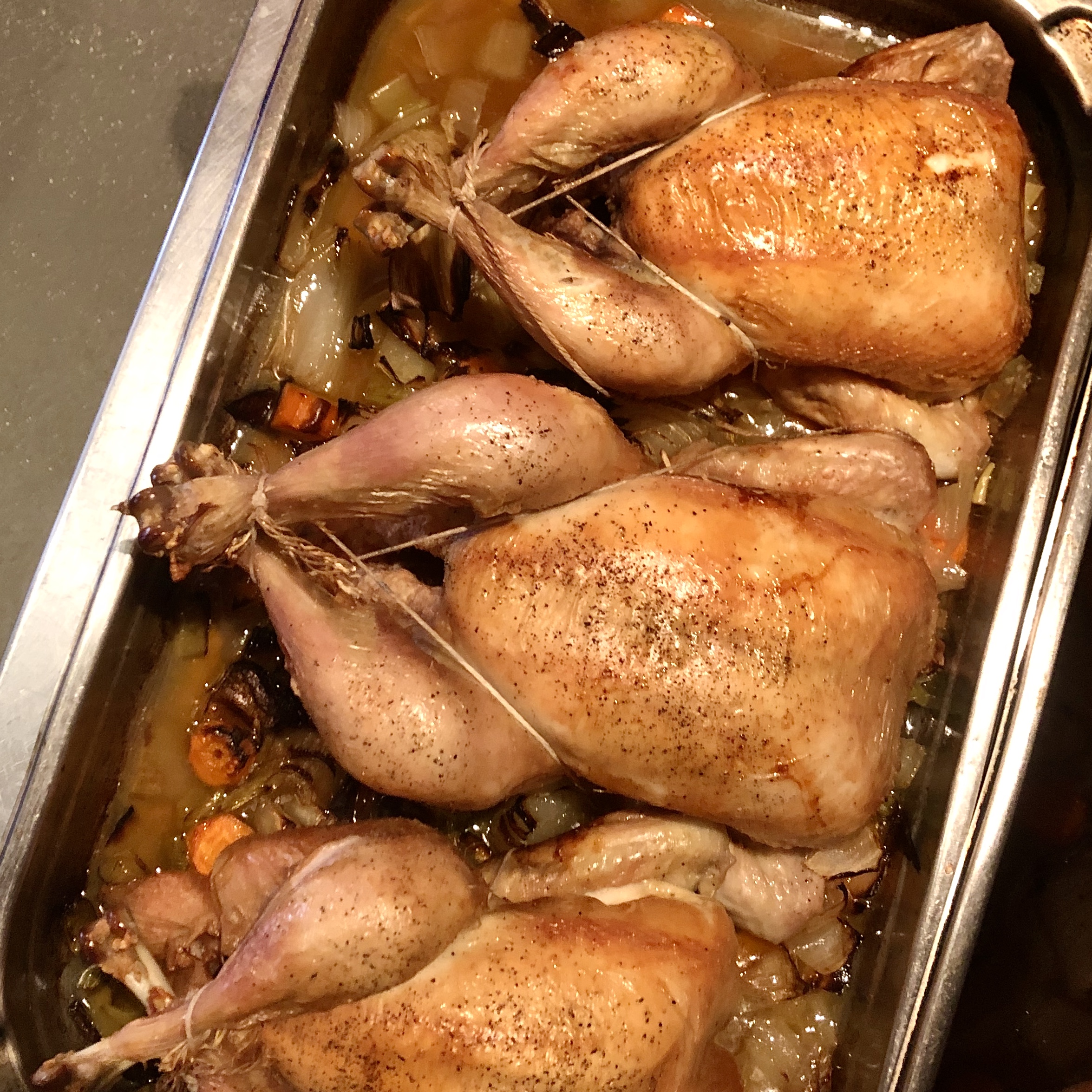 Having reopened last month, Michelin star Chef Adam Byatt has reintroduced infamous Sunday Lunch Club at Upstairs at Trinity.  With two sittings at 12pm and 2pm each Sunday afternoon, all dishes on the menu are inspired by the season and the set menu at £35 per head includes delights like the rump of lake district lamb with a boulangere of potatoes and side of ratatouille, along with almond crumble – yum.   Meanwhile Adam has teamed up with Marsannay Rose form Charles Audoin – the perfect accompaniment to an amazing Sunday roast.
Tom Aikens' Muse Serves up New Guest Series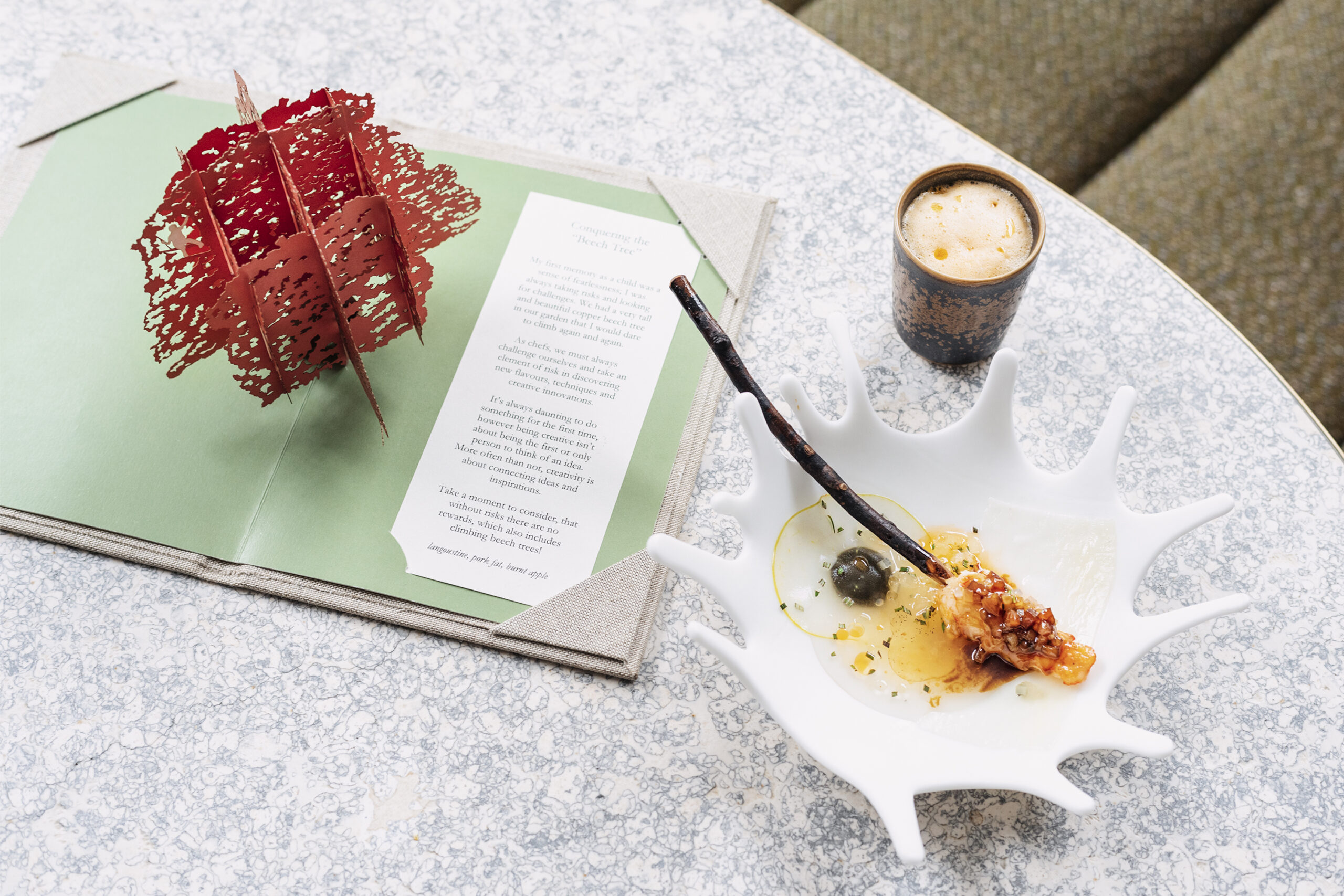 Not only is Muse back open with a refreshed menu for your eating pleasure (and £10 off tasting menus), Tom Aikens has also just announced a new guest chef series which will launch this month.  Muse Masters will welcome the industry's finest chefs for exclusive 4 handed chef dinners.  Kicking off with Robin Gill of Clapham's The Dairy and Alex Dilling of The Greenhouse, guests can expect a night of gorgeous food and gluggable wine, with a percentage of the profits going to 'Only a Pavement Away' – a charity which battles homelessness and of which Tom is an ambassador.  Keep an eye on the website to make sure you're first to book.
£10 Dishes at Novikov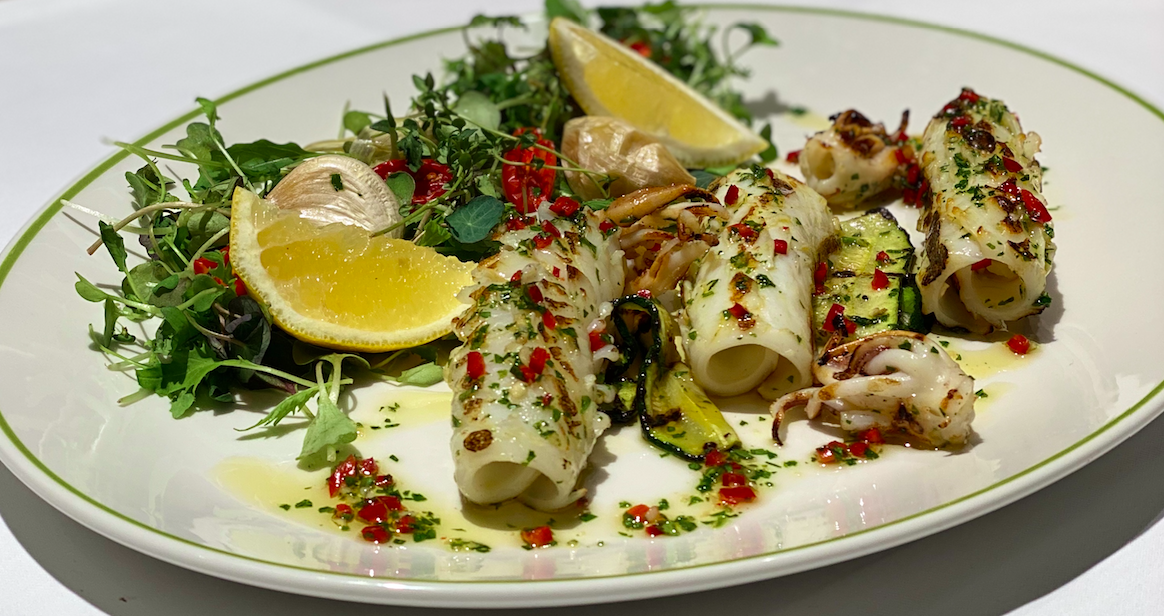 EOTHO has come to an end in many restaurants, but Novikov is making sure we keep coming back in September with a £10 special dish of the day available Mondays to Wednesdays.  Head chef Marco Torri has whipped up some absolute corkers like grilled squid with courgettes and chili dressing or Fritto Misto with deep fried fish, seafood and veggies.  What's more you can check out what the big dish is each day, on their Insta page.
The Botanist Gin x Carousel Guest Chef Series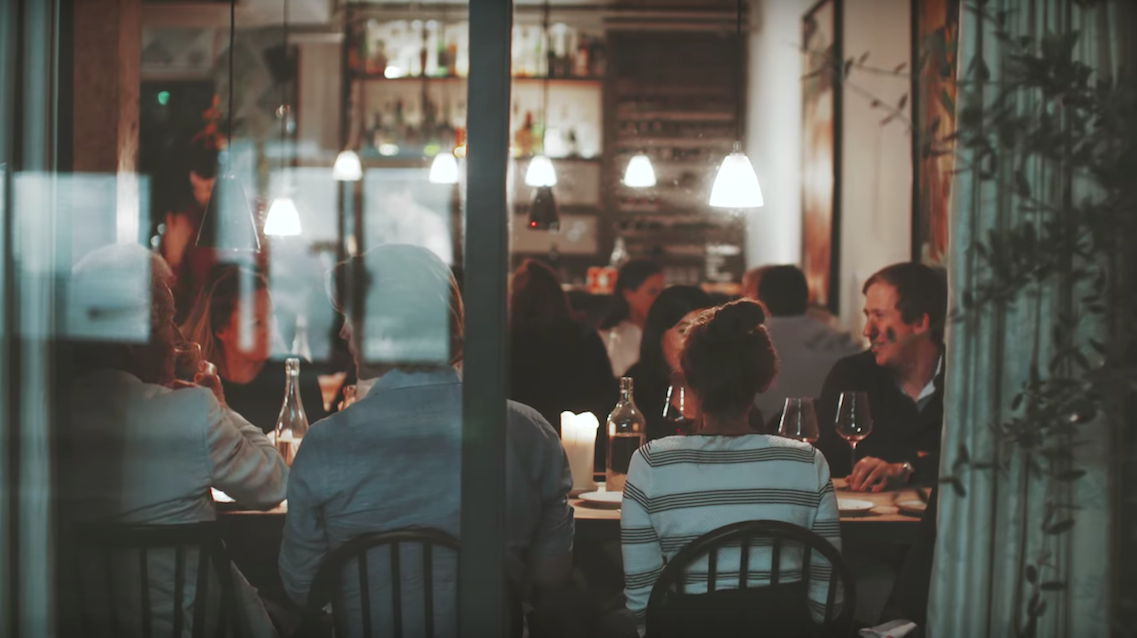 The Botanist Gin and award-winning Marylebone creative hub Carousel are joining forces for an ethical and sustainable celebration of wild ingredients all cooked up in one awesome guest series!
Kicking off in October with Craig Grozier of Fallachan, diners will find themselves immersed in Scotland's finest natural ingredients combining local and seasonal with wild and progressive as Craig draws on his amazing experience working in the kitchens of the legendary Ledbury and Maaemo.
If drinks are more your thing, then get booked into the Wild Cocktail Masterclass during which you'll spend an afternoon foraging in the Hackney marshes before mixing up the ingredients, and of course, drinking them.
For the Fallachan x The Botanist Guest Chef Series 6-10th October, click here to book
For the Wild Cocktail Masterclass on 19th September, click here
To book your spot for a zero-waste afternoon masterclass on how to make the most of the season's produce – Pickling Like a Boss, on Saturday 12th September and Saturday 10th September, click here.
Celebrate International Bacon Day at Eggslut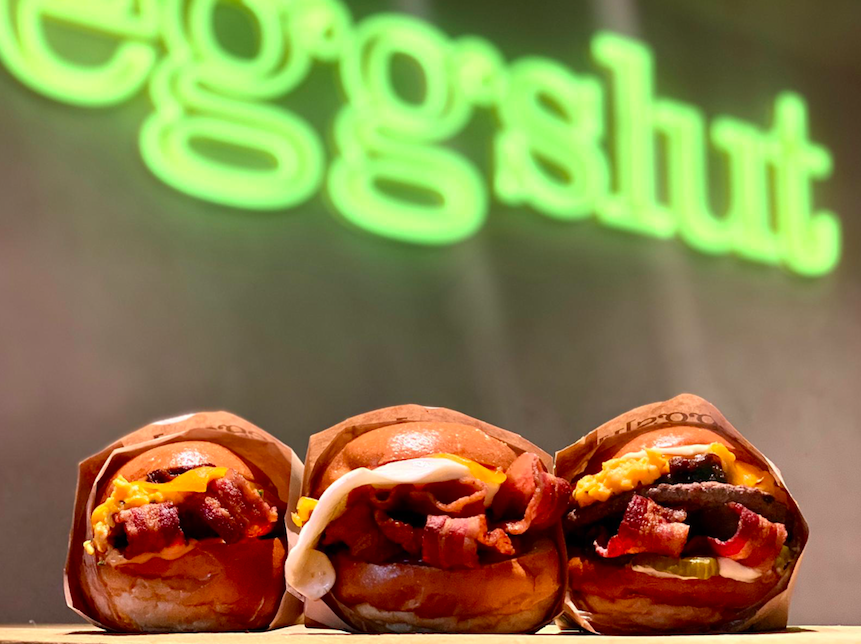 Veggies look away now… Who knew that bacon had an actual day dedicated to its awesomeness?!  Eggslut obviously did 'cos they've launched the limited edition 'bacon feast' menu especially for Saturday September 5th!  The menu which will be available at both Fitzrovia and Portobello Road, will feature the bacon feast fairfax which is named after the very street where Eggsluts first LA food truck operated.  With creamy scramblers, eight hour caramelised onions and cheddar, this sounds like THE daddy of all sarnies, while the double loaded bacon with egg and cheese, along with the bacon cheeseburger are also totally tickling our tastebuds.
New Look For London's Only Michelin Starred Pub – The Harwood Arms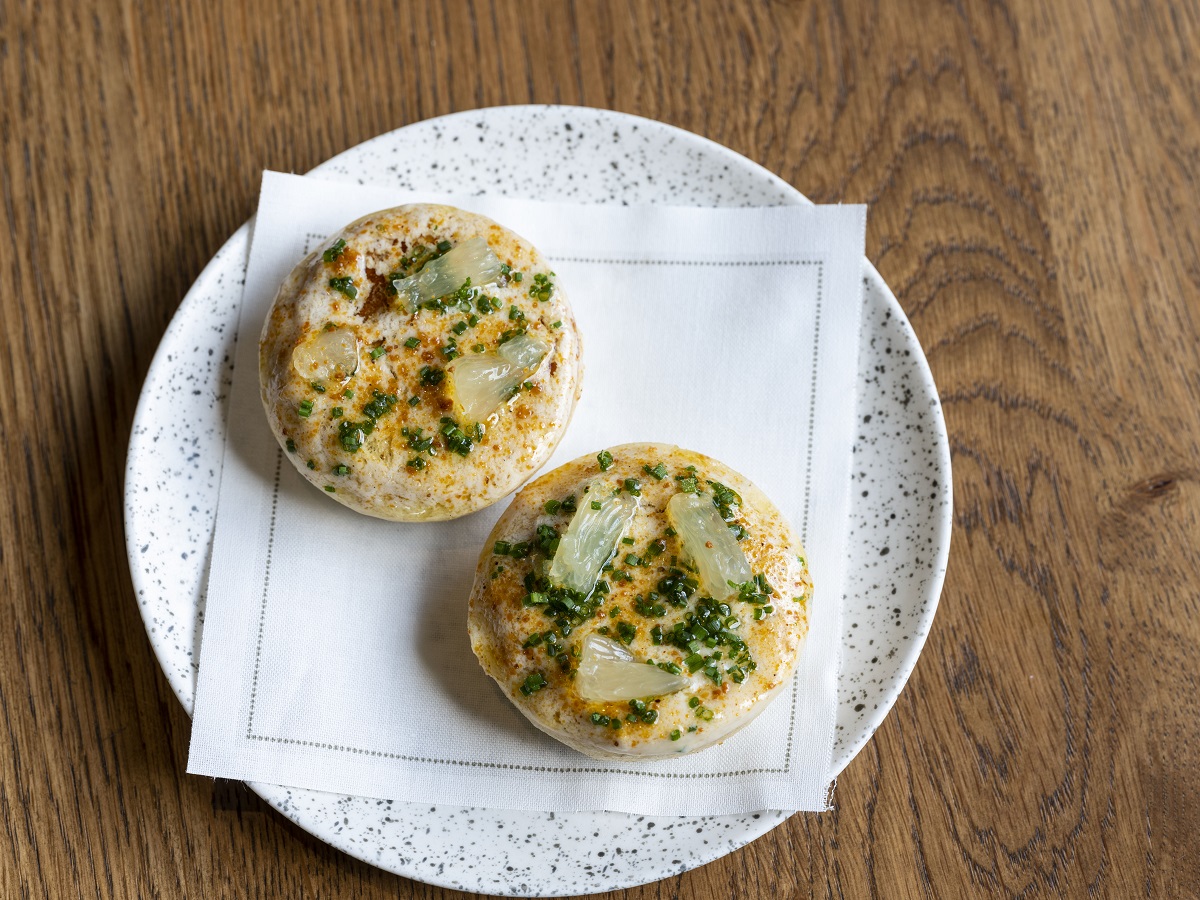 Hurrah for The Harwood Arms.  Our favourite (and the only!) Michelin starred pub in London has flung open its doors again with a new look menu courtesy of head chef Sally Abe.  Of course the classic venison Scotch eggs and the infamous Sunday roast are staying, but everything else is brand spanking new.  We can't wait to try the Berkshire pork chop with crackling, pease pudding and sauce charcuterie – yummm.  Plus diners this week will receive a free glass of Hattingley Valley Classic Reserve NV.  Book now.
Mastercard's Virtual Series with Demi Moore and Penelope Cruz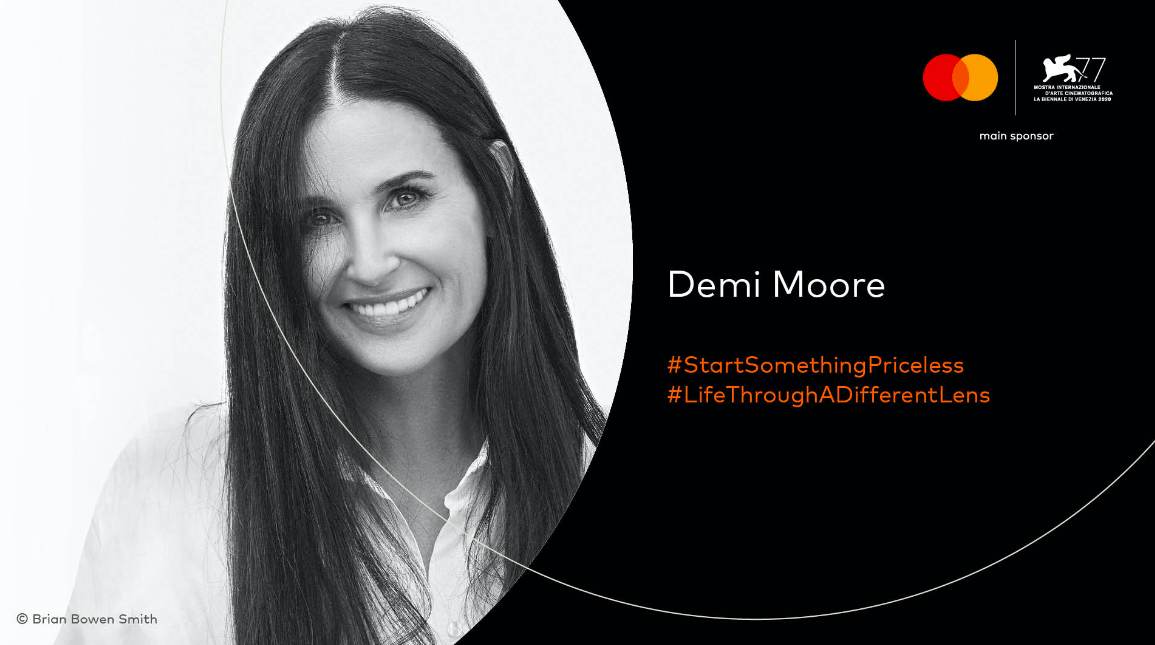 Kicking off on September 2nd, Mastercard has teamed up with La Biennale di Venezia to give cinema fans the chance to See Life Through a Different Lens.  Celebrating 77 years of partnership with the Venice Film Festival, Mastercard's virtual series of conversations will feature some owineclubf the biggest stars of the big screen:
2nd – Conversation with Demi Moore (watch again here)
3rd – Penelope Cruz
4th – Gia Coppola
7th – Wim Wenders
Join in at priceless.com and labiennale.org
Launch of Bar Douro Wine Club
Ahh 2020 – the year we all discovered drinking wine at home was literally the only thing that would get us through lockdown!  We're ecstatic that Bar Douro have launched a brand new wine subscription service as Founder Max Graham has teamed up with Portugese wine expert and writer Sarah Ahmed for a series of curated boxes delivered quarterly.  Showcasing 'Portugal's dynamic wine scene' members will receive six exclusive wines along with tasting notes and food pairing suggestions.  £120 per quarter.  Place your order and find out more, here.
Frenchie is Back With a Brand New Terrace & Menu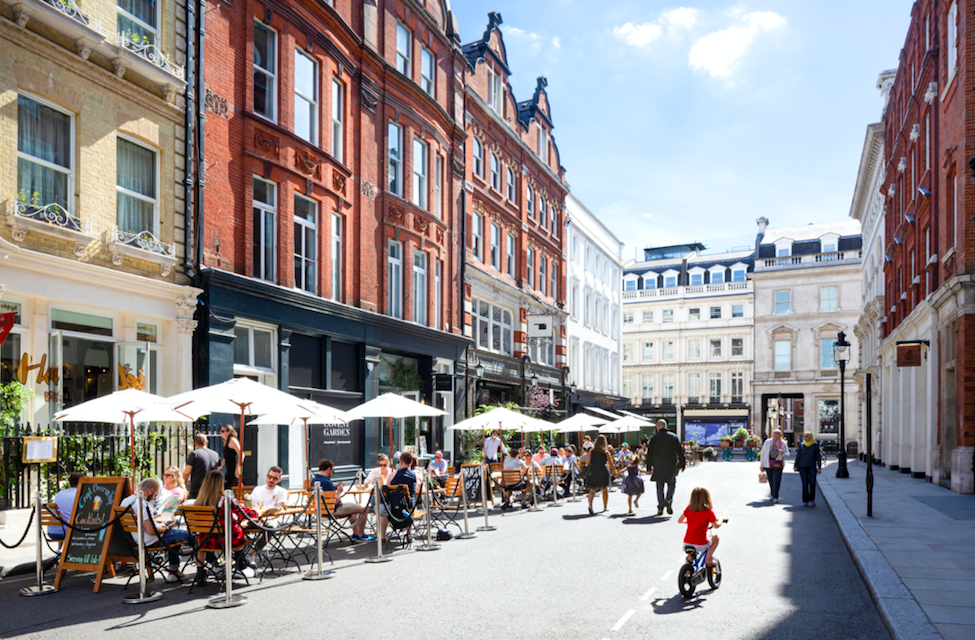 Oh Frenchie we've missed you!  Fabulous Covent Garden restaurant Frenchie is back open for business and has unveiled a brand new terrace on Henrietta Street.  There's also a new menu from chef patron Gregory Marchand who has introduced new dishes alongside the classic offerings.  To celebrate, guests who quote 'Frenchie is Back' when booking a table Sundays to Wednesdays throughout September will receive a complimentary glass of fizz or wine.  There's also two set menus with three courses for £32 or two courses for £29.  New dishes include the irresistible lamb ragu pappardelle and brandade croquettes with tartare sauce.  Book here.
Beach Blanket Babylon – Back Open & Looking Fa-bu-lous!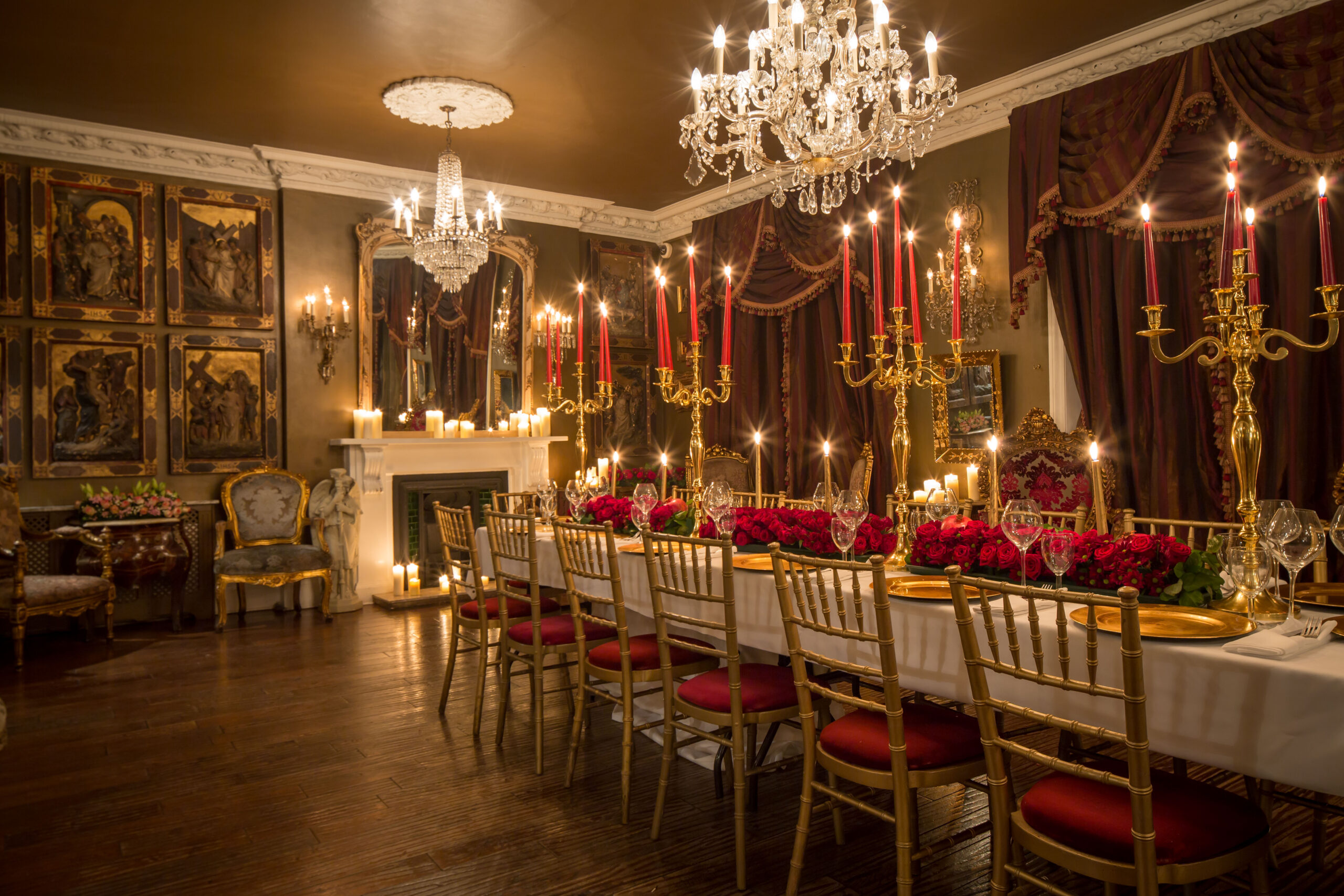 BBB is back and looking awesome after a makeover.  The decadent bar and restaurant housed in a Notting Hill mansion which has played host to everyone from Rita Ora to Prince William, has a brand new menu to match its gorgeous new look.  Recently appointed head chef Jan Pace has created delicious dishes like aromatic crispy duck salad with chilli and ginger, linguine chilli with aglio olio and chicken Milanese with fried egg, artichokes, rocket and parmesan salad and truffled mayo.  Finally a reason to order a new outfit and glam up for dinner.  Beach Blanket Babylon is open Monday to Saturday 12pm – 12am and on Sunday from 12pm to 11pm.
The Berenjak Bazaar Launches Online Grocery Store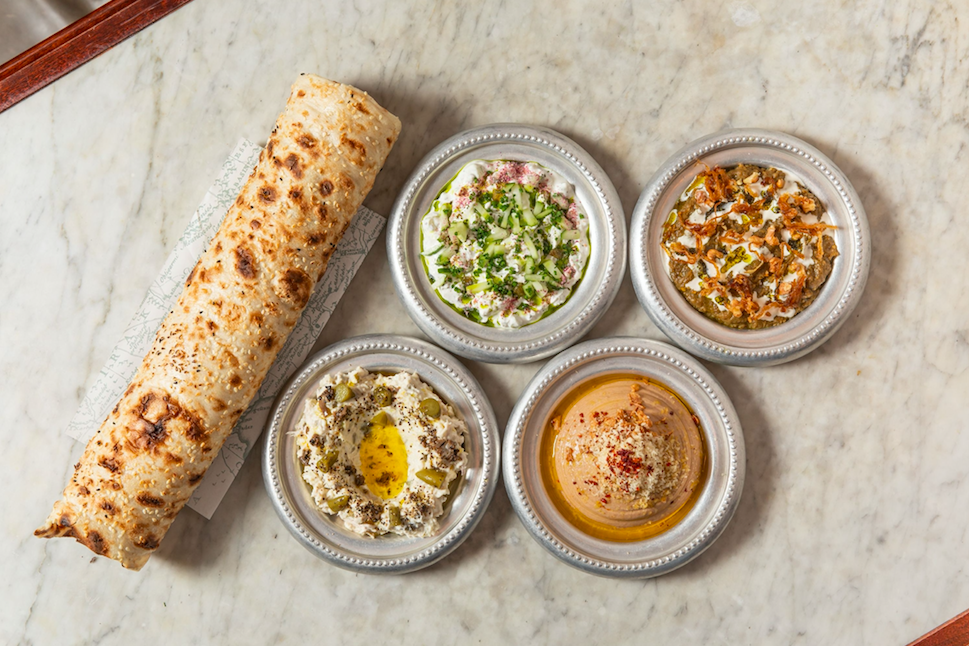 Persian restaurant Berenjak have gone all out with the launch of their Middle Eastern Grocery Store The Berenjak Bazaar.  With meal boxes, a bottle shop, bazaar and cocktails available to order for delivery, you'll find everything you need to create authentic Persian dishes from the comfort of your own home.  Grab a bottle of Armenian Pomegranate wine, add a kabab kit and away you go!
EOTHO Extended Throughout September at The Athenaeum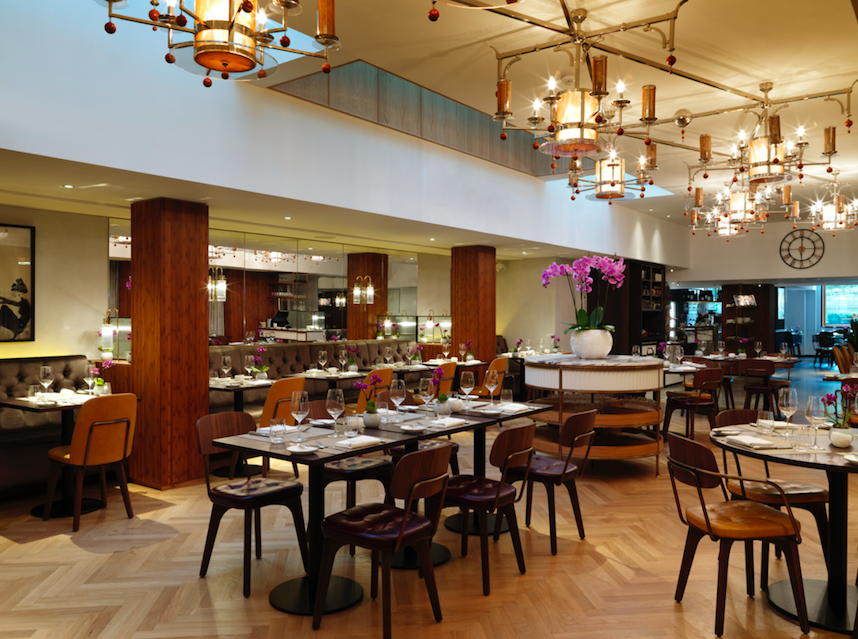 We love the food at 116 at The Athenaeum and we're super excited to hear we can eat there throughout September with up to 50% off food up to £10 per person from Monday to Thursday.  The pumpkin, tortellini with hazelnut and truffle pesto is literally to die for.  Sign.  Us.  Up.
Reconnect and Rewild with Balance Holidays' First UK Retreat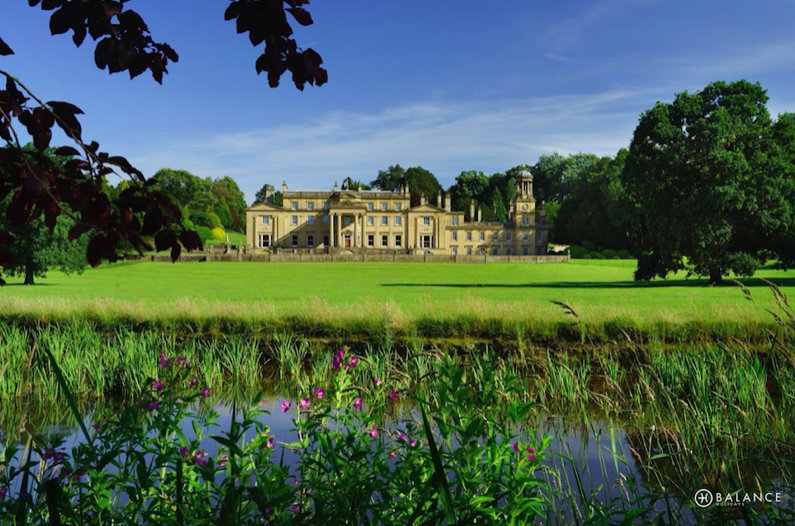 Balance Holidays have teamed up with natural life-stylist Tony Riddle for their first UK based retreat at the gorgeous Broughton Hall in Yorkshire.  From 16-20th September, the full programme which includes healthy meals and activities like wild swimming and barefoot running will focus on natural form and posture.  For more info, click here.