We know that when it's eventually safe to venture overseas, we will want to make it count. We've waited long enough to want it to be something special.
After spending so much time at home, more and more of us will be looking for the chance to escape our surroundings and immerse ourselves in local culture, explore new destinations in a meaningful way and learn something new.
So, if you're looking for places that offer more than sandy beaches and sea views, and instead want uplifting experiences and newfound knowledge we've got you covered: from diving for pearls, to wine tasting in a local vineyard to sculpting by the sea.
Dive for Your Pearls at The Ritz-Carlton, Bahrain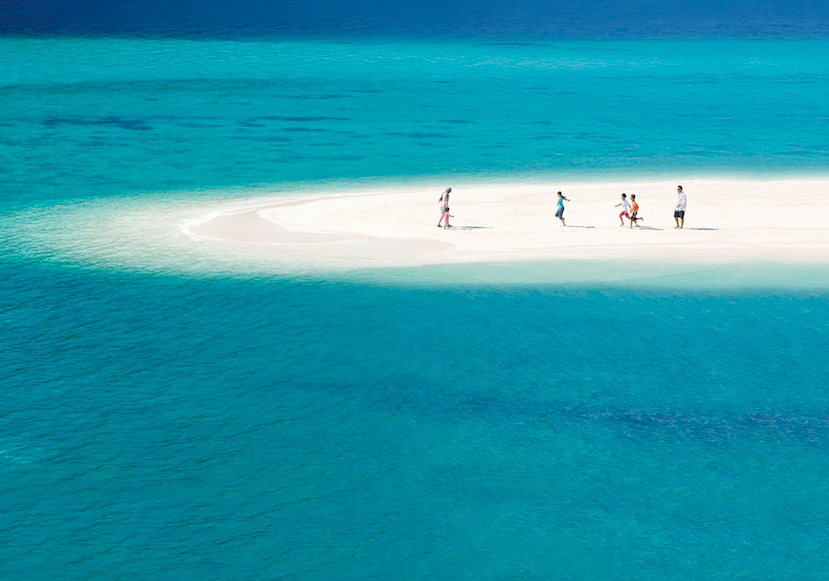 Once the heart of the global pearl industry, Bahrain's cultural heritage is back in the spotlight as the country puts itself back on the map as the alternative, luxury bucket list destination in the Middle East. Brimming with history and culture, the sunny archipelago of 33 islands welcomes travellers seeking to learn everything about pearls and fine metals. The Ritz-Carlton, Bahrain – set within 20 acres of lush gardens and golden sandy beaches on the Gulf of Arabia – has designed a special pearl diving excursion for guests willing to take part in the centuries-old activity; after boarding the resort's luxurious Pearl1, venture out to sea, don a snorkel and dive toward the seabed in search of the Kingdom's iridescent gem. Take your treasure back to the surface and open the oyster's decadent shell – explorers lucky enough to find a pearl can take it home as a keepsake or head to the souks and have it made into a delicate ring wrapped with Bahraini gold.
For more information or to book, click here.
Enjoy Gourmet Mallorca at the new Zafiro Palace Andratx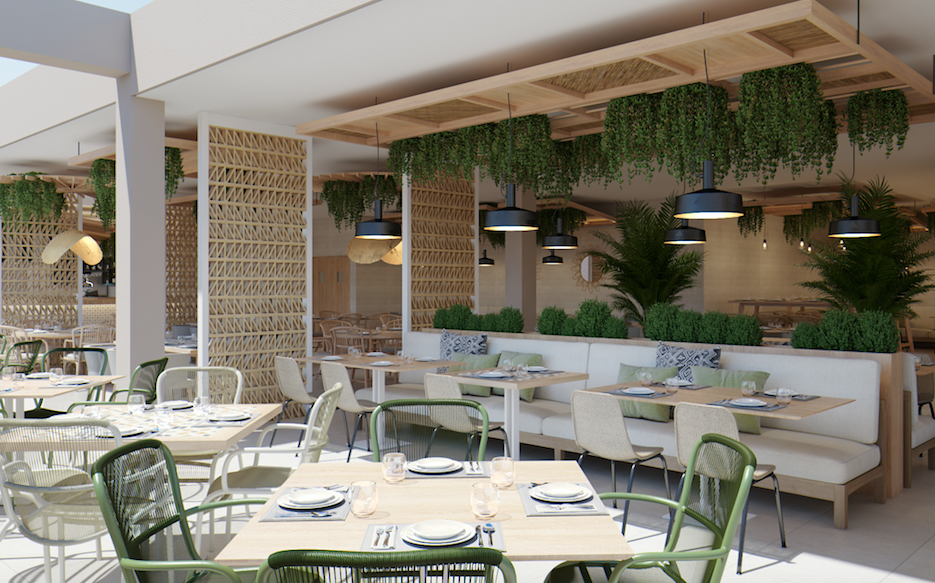 Well known for its cuisine with top-quality restaurants scattered across the island, Mallorca is on every bon vivants' radar. To taste the best local produce and typical dishes – like the famous Spanish tapas – accompanied by fine local wines, board the Gourmet Train departing from the rural town of Binissalem. The ideal base from which to discover Mallorca's gourmet hotspots is the new Zafiro Palace Andratx, an all-suite design-led resort with five gourmet restaurants boasting a wide choice of selections, from local Spanish cuisine to farther afield specialities including Nikkei Cuisine. A new addition to the Zafiro Hotels' offering, this culinary style hailed in South America from mixing Japanese recipes and Peruvian ingredients. Born in South American from European parents, Jan René Brack – Head Chef of Zafiro Palace Andratx – will teach guests how to make Nikkei classic dishes like Lomo Saltado, Ceviche and Tiraditos using the finest Mallorca's produce like seafood, pork and oranges. Families or small groups can reserve a private cooking lesson with Brack in the stunning setting of La Veranda terrace, overlooking the Mediterranean Sea.
For more information or to book, click here.
Get Creative in Paradise at Fairmont Maldives Sirru Fen Fushi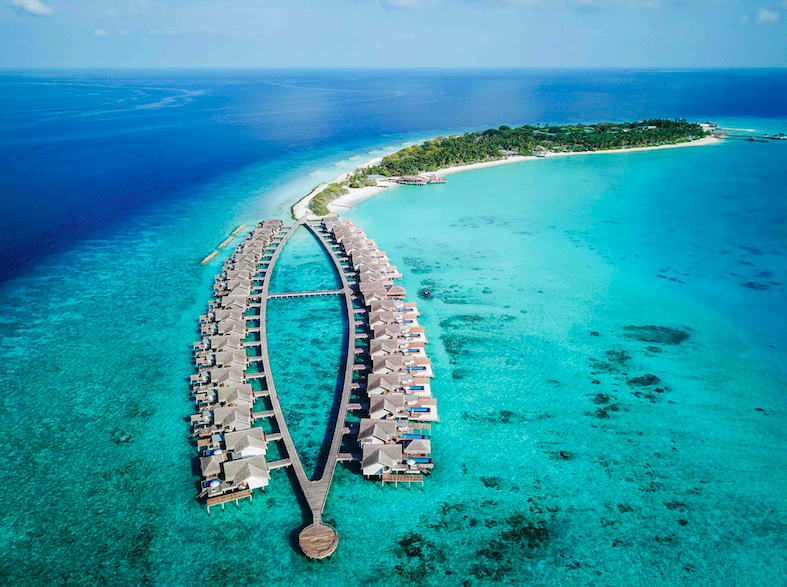 An island inspired by art, Fairmont Maldives Sirru Fen Fushi offers guests the chance to get creative in paradise, either in the on-site art studio, or in the privacy of their own luxury villa in one-to-one lessons guided by a resident artist. Art-enthusiasts of all ages are given the tools, materials and skills needed to pain, sculpt or draw their own marine-inspired masterpieces, inspired by the abundance of natural beauty of the island surroundings.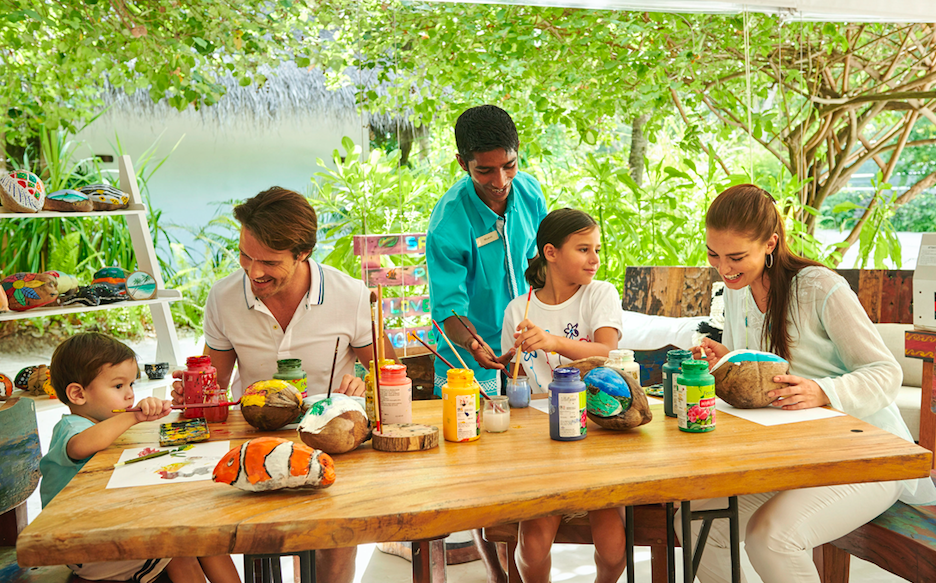 Travellers can try their hand at coconut, canvas or wood painting, before learning how to make their own clay or wood sculptures. Bespoke crafting activities mean guests can create something special to take home; from designing a dream catcher and weaving authentic Maldivian rugs, to making jewellery from seashells. Fairmont Maldives is designed with sustainability in mind, educating guests on the importance of marine conservation through underwater art tours of the Coralarium, a tidal art gallery and coral regeneration project, educational workshops and art with natural materials.
For more information or to book click here.
Hunt for the Finest Truffle with a Local Family in the Far North of Croatia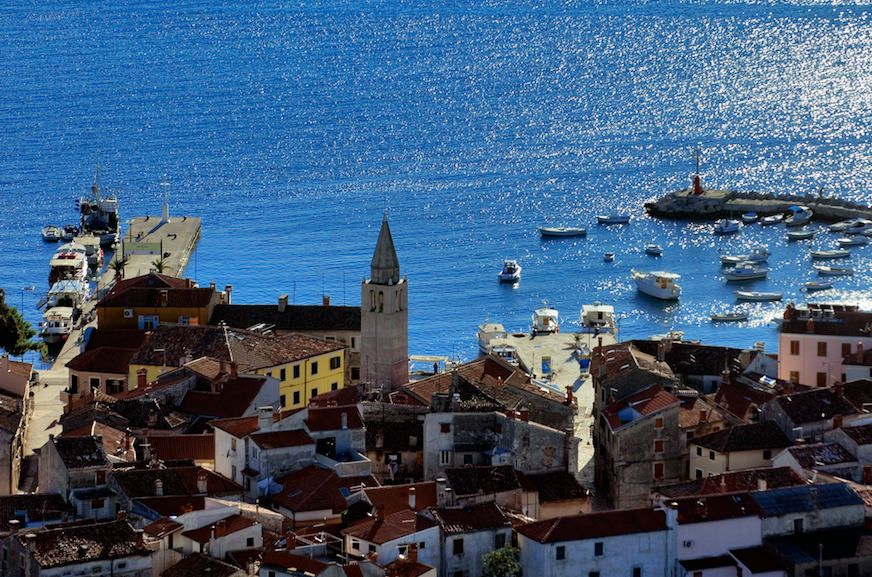 Unbeknown to many, the strawberry shaped peninsula of Istria in northern Croatia is famed for three culinary gems: olive oil, wine and truffles. Thriving in the valley of the river Mirna and Motovun Forest, Istria is ideal ground for growing truffles, and both black and white varieties can be foraged year-round. Those hunting for the treasured white truffle, however, need to visit in the cooler autumn months between September and December. Embark on a truffle tour with a professional hunter and their sharp nosed hounds, to forage for the Istrian delicacy. During the Karlić Tartufi truffle hunt, the family invite travellers to learn about the delicacies' origins, before embarking on a hunt through the forest. Head back to the family house and learn how to cook with the esteemed ingredient – under the watchful eye of the family, use the freshly foraged truffles to pepper a rich risotto, infuse a homemade pasta dish or season a regional olive oil. Take a seat around the kitchen table to indulge on the traditional feast – featuring truffle honey, truffle cheese and biscuits and pastas, paired with local Teran and Malvazija wines.
For more information on Istria click here.
Dive into Moroccan Culture with Es Saadi Marrakech Resort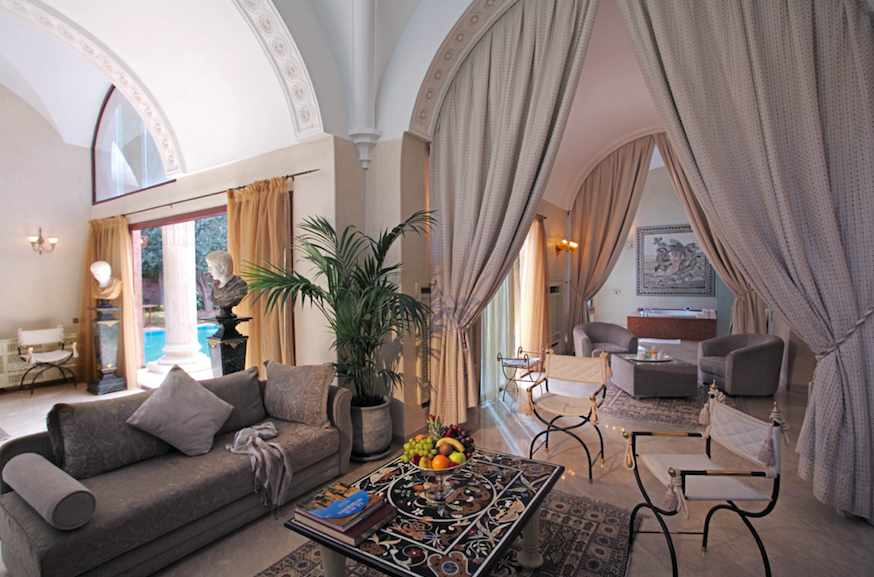 With Marrakech being Africa's first Capital of Culture for 2020, this beautiful destination offers the chance to come home with more than just a tan. A magical world full of culture and beauty – the luxury Es Saadi Marrakech Resort offers a large range of educational classes and tours so that visitors can learn about the rich local culture including art, fashion, music, gastronomy or the language. Home to a vast private collection of Moroccan artwork, a library, a famous traditional restaurant run by a Michelin-starred chef and extensive educational resources, guests can learn about all aspects of this beautiful country moments from their suites.
For more information click here.
Become a Wine Connoisseur at the Ultra-Luxe Velaa Private Island in the Maldives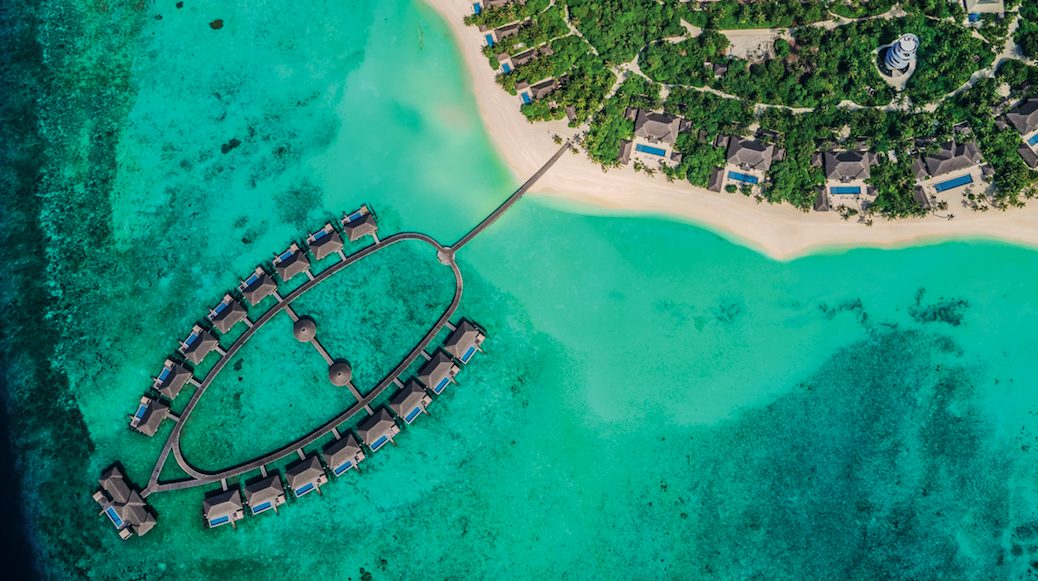 A luxury resort in a class of its own, Velaa Private Island offers a large range of impressive (and educational) epicurean experiences for gastronomy and wine lovers. Nestled within the constellation of islands that form the Noonu Atoll in the Maldives, Velaa possesses one of the Maldives' largest wine cellars within its famous ivory-white Tavaru Tower, providing guests with the opportunity to become a wine and/or champagne master in this breath-taking tropical island setting. Hosted by the island sommelier – with many visiting wine masters throughout the year, including Frédéric Engerer, CEO of Artémis Domaines – guests will sample some of the most sort after bottles in the world. Home to more than 500 bins, holding spectrum of marques from boutique wineries to the most prestigious names in the world, guests have the honour of being able to sample rare treasures such as a 1956 Domaine de la Romanée Conti "Romanée Conti", rare vintage Salon Champagne, and a centuries old fortified 1870 Blandy's "Verdelho Solera", all in the on this beautiful private island.
For more information click here.
Explore Rhodes with Lindos Hotels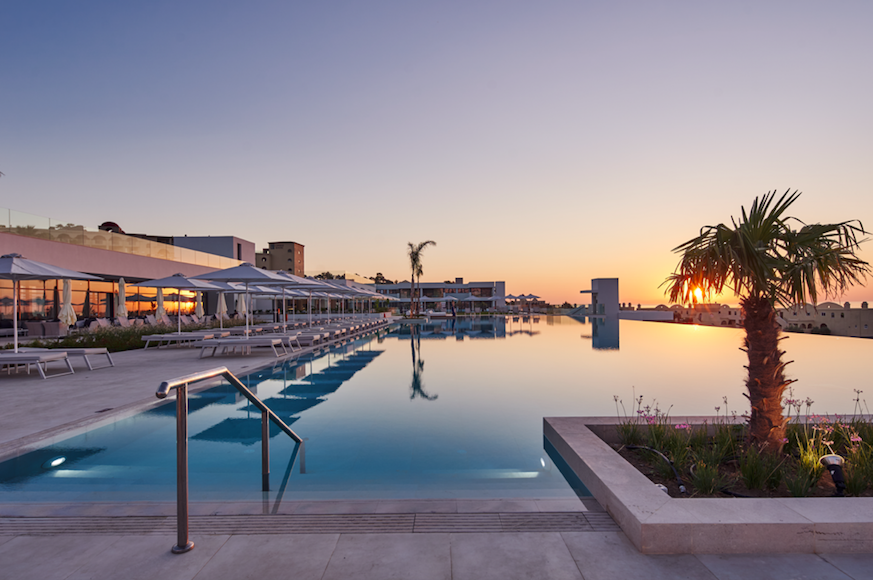 Offering a gateway to Rhodes, Lindos Hotels, the luxury, family-owned hotel group is offering travellers a world of enriching experiences in their brand-new adults-only hotel and two other sister properties. Set to open this year, Lindos Grand Resort & Spa is a new adults-only paradise nestled within the tranquil cove of Vlycha Bay. Famed as a spectacular fishing and diving destination, guests can learn to dive in private lessons with PADI certified instructors, where fascinating marine life including octopus, sting rays, sea horses, turtles and monk seals can be discovered. Back on land, guests can visit a local vineyard for private wine tasting tours to learn the unique production methods of local wine making, with Rhodes being the first wine producing region in Greece. The concierge at sister hotel Lindos Village Resort & Spa, with quaint architecture reminiscent of traditional Rhodes, can arrange for adventure-enthusiasts to learn to horse ride through picturesque clifftop routes or organise guided hiking tours to areas rich in natural beauty, such as Butterfly Valley – a beautiful, 600-acre nature reserve. Culture-vultures can also take advantage of educational tours of Lindos Town Acropolis, the museums and through the UNESCO recognised medieval town of Rhodes, learning the history of one of the best preserved towns in Europe. As well as this, the eco and family-friendly Gennadi Grand Resort offers immersive cooking classes with local resident chefs, who can teach the art of recipes such as Dolmades (Mediterranean stuffed vine leaves) and Galaktoboureko (a traditional and tasty Greek custard pie), for a taste of authentic Rhodes.
For more information click here.