Looking for luxury face products that your skin will love you for? Here's Luxe Bible's faves when it comes to face oils, serums and even face lift kits!
Angela Langford's Bloom & Glow Face Oil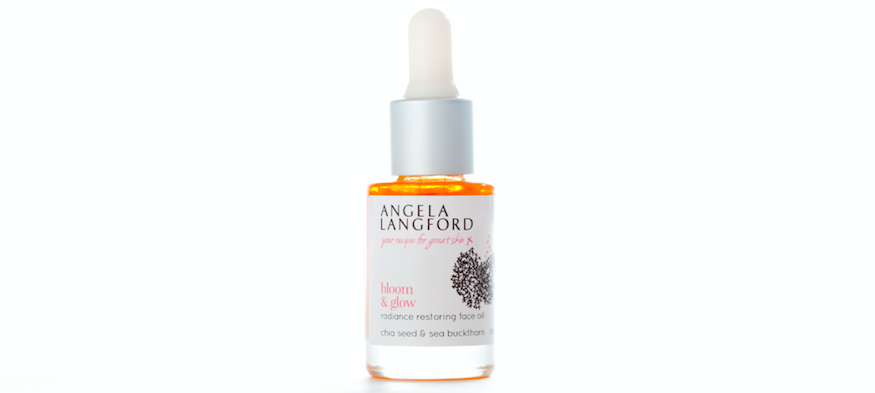 Being indoors so much during lockdown has played havoc with our skin over the last 18 months, but we've discovered Angela Langford's Bloom & Glow Face Oil to get us ready for freedom once again! Angela tells us this mini bottle of brilliance is 'Perfect for skin that is sensitive, easily inflamed or generally out of kilter, this oil is your recipe for gorgeous, glowing, radiant skin.' We used it without applying moisturiser, (but you can apply it after moisturising too), and loved the luxury fragrance and the feel of it on our face. Key active ingredients include chia see and reship the heal and repair, omega 3 to reduce fine lines and bisabolol which acts as a natural anti inflammatory leaving skin soft and smoothed. In addition, the Q10 is great for ageing skin, while vitamin e repairs and restores. Use morning and night and feel the difference in just a couple of days. Click here to buy, 15ml priced at £20.50.
Olverum Pure Radiance Facial Oil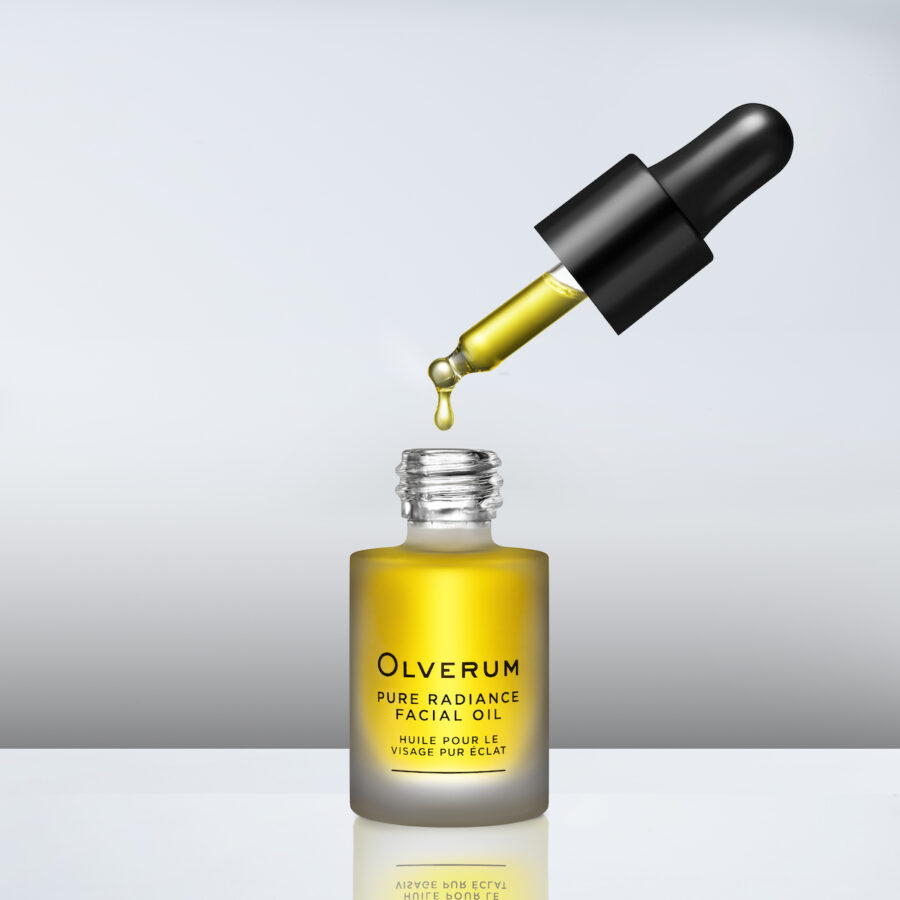 Olverum's range of incredible products always seem to nail it when it comes to their ingredients. Nourishing and ultra hydrating, this little bottle of non-greasy luxuriousness promises to regenerate and illuminate with its blend of vitamins and essential oils. The smell as always, is just divine, while the formulation of natural alternatives to retinol will see fine lines fade somewhat, with a glow that lasts beyond applying the drops. Cacay, rosehip and bakuchiol oils will plump and sooth skin, CBD alternative patchouli extract will calm skin, and a naturally derived water soluble form of Vitamin C will boost collagen synthesis. With regular use, you might see blemishes and dark spots start to fade, and to get the very most out of this facial oil, follow the instructions inside the box which tell you exactly how to apply for maximum benefit, using shiatsu and gua sha techniques. 15ml, £60, click here.
MOA Queen of the Night Treatment Facial Serum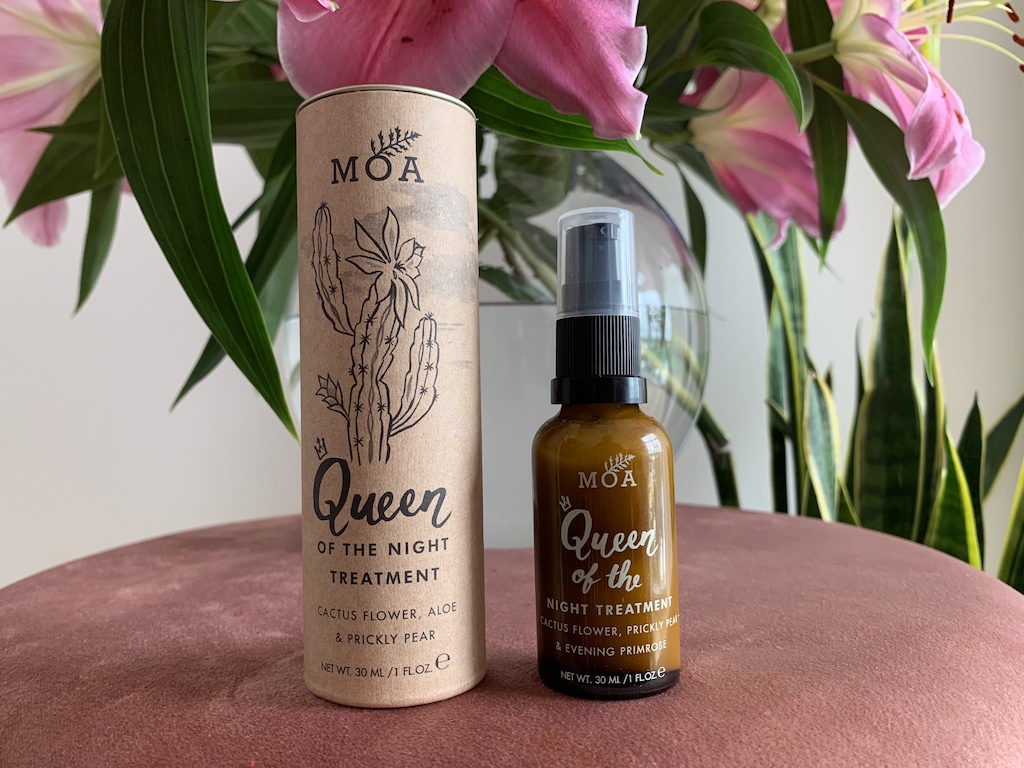 Magic Organic Apothecary's latest vegan facial serum is its Queen of the Night Treatment which comes with the coolest packaging. In a neat tin sporting a cactus and priced at only £35 for a 30ml pump action bottle, the Apothecary gets to work while you sleep, so be sure to apply just before bed! The night flowering cactus is the magic ingredient here and due to its rich anti-oxidants and ability to hold an abundance of water, it's the number one ingredient your skincare routine has been missing! Prickly pear's anti-inflammatory properties and vitamin content will help nourish skin further, while plant based hyaluronic acid tightens, plumps and reduces those fine lines. The super light consistency of the creamy serum melts into skin and leaves a dewy afterglow, while the smell lingers just long enough for you to feel ultra fresh 'til morning. We used daily and noticed an improvement in skin hydration and plumpness, along with a brightening glow. Buy yours here.
Elixseri Opening Act Serum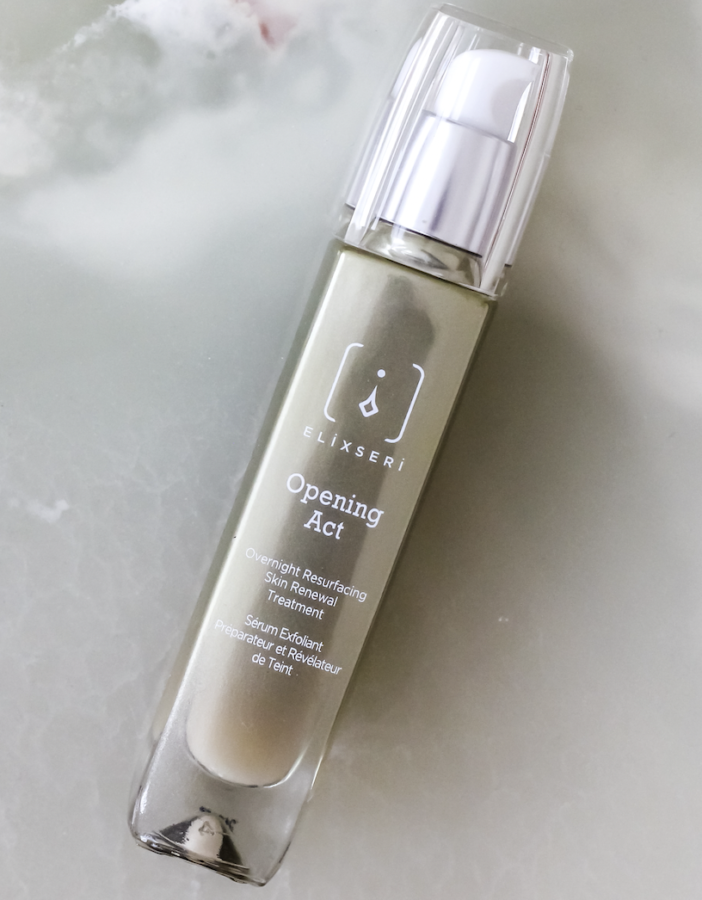 Combining evolutionary science with innovative technology, Elixseri products are intelligent and luxurious making anything from their range and indulgent beauty product that mum probably wouldn't treat herself to. We love in particular, the Opening Act Serum which has more of a gel like consistency which is the colour of caramel. Apply just before bed so that it can work into skin overnight, it feels luscious while applying, smoothes effortlessly into skin and leaves behind it an almost silk like feel. Wake up glowing and radiant thanks to Opening Acts ability to exfoliate gently, removing dead cells and any product build up which has been left behind. Pores appear tighter and skin appears clear and alive. A hero product for any skincare routine if you ask us! Available from Selfridges priced at £76 for 30ml.
ASCEND Skincare from Mellow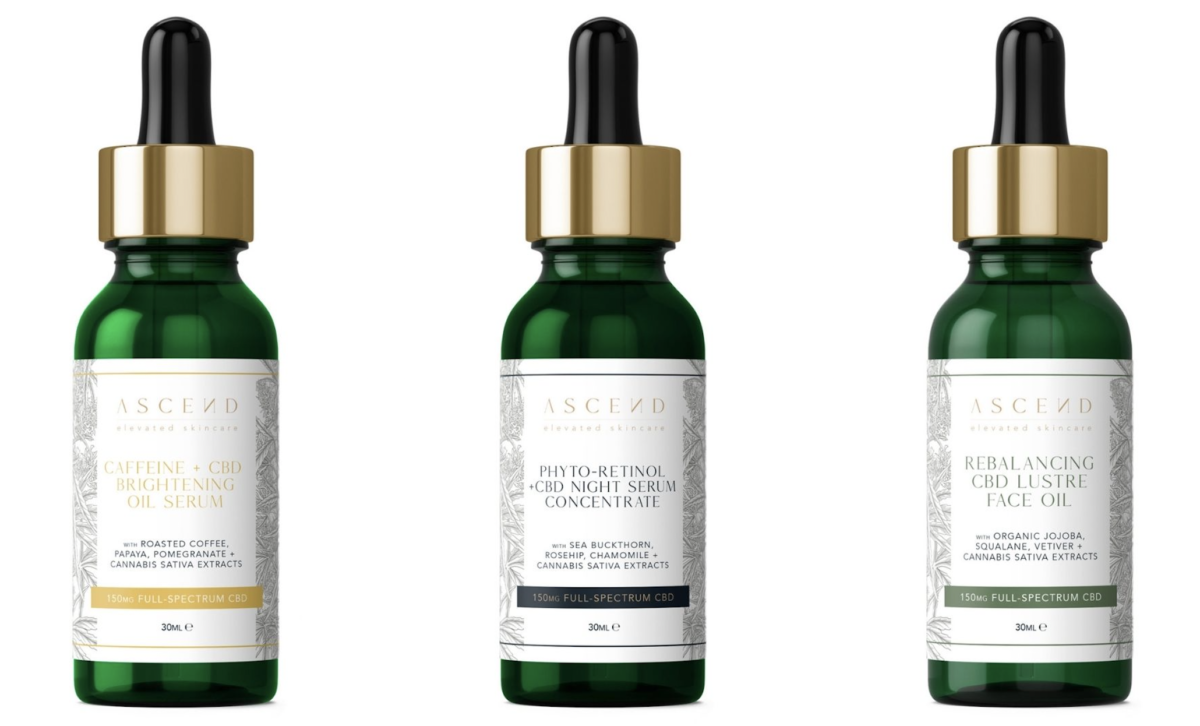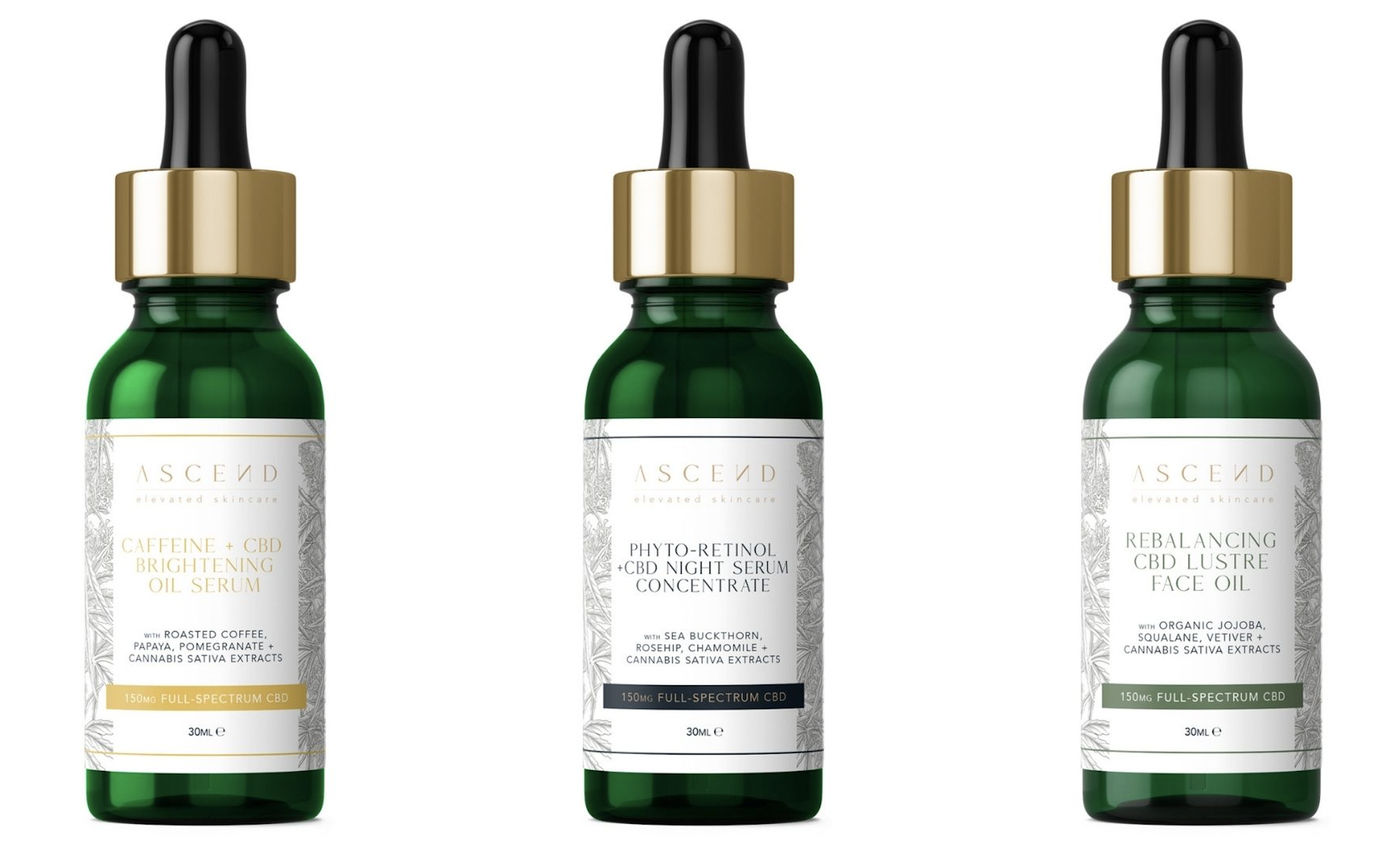 The Mellow website is one that should be on your radar – being the UK's first exclusive marketplace to stock an entire range of CBD based quality products delivered straight to your door. After the last year, we should all be looking for some calm in our lives – and if we can get it in our skincare, then even better! Beauty products containing CBD are known to help lessen the signs of ageing, boost nutrients and reduce inflammation, so whether you're looking for supplements, oils, bodycare or skincare, they've literally got it covered. If you've noticed your skin has completely changed over the past year – mainly due to a decrease in Vitamin D and so much more time indoors, it's the perfect time to rehaul your skincare regime and ASCEND Skincare is a fantastic place to start. They favour plant-based ingredients in their products and use full-spectrum, hemp derived CBD which has been known to help massively with most skincare issues.
We absolutely loved ASCEND'S Phytoretinol + CBD Night Serum Concentrate which boosts collagen, brings puffiness right down, and includes no less than 13 beautifully blended botanicals like sea buckthorn and cannabis sativa extracts to work hard through the night, so you wake up revived with brighter skin. Rebalancing CBD Lustre Face Oil meanwhile is fabulous for very dry skin (especially if you're suffering after being indoors with aircon so much!), and its lightweight formula ensures it sinks deep without feeling sticky or greasy. Because it works with the skin's own natural oils, it's also great for oily skin, rebalancing and nourishing due to its powerful botanicals. Caffeine + CBD Brightening Oil Serum tightens skin as soon as you use it, reduces that tired, puffy skin look and totally revitalises in an instant. Including a blend of coffee, papaya and pomegranate, you'll notice a different straight away! From £59.99, all available from the mellow website.
Home Face Lift Kit from The Organic Pharmacy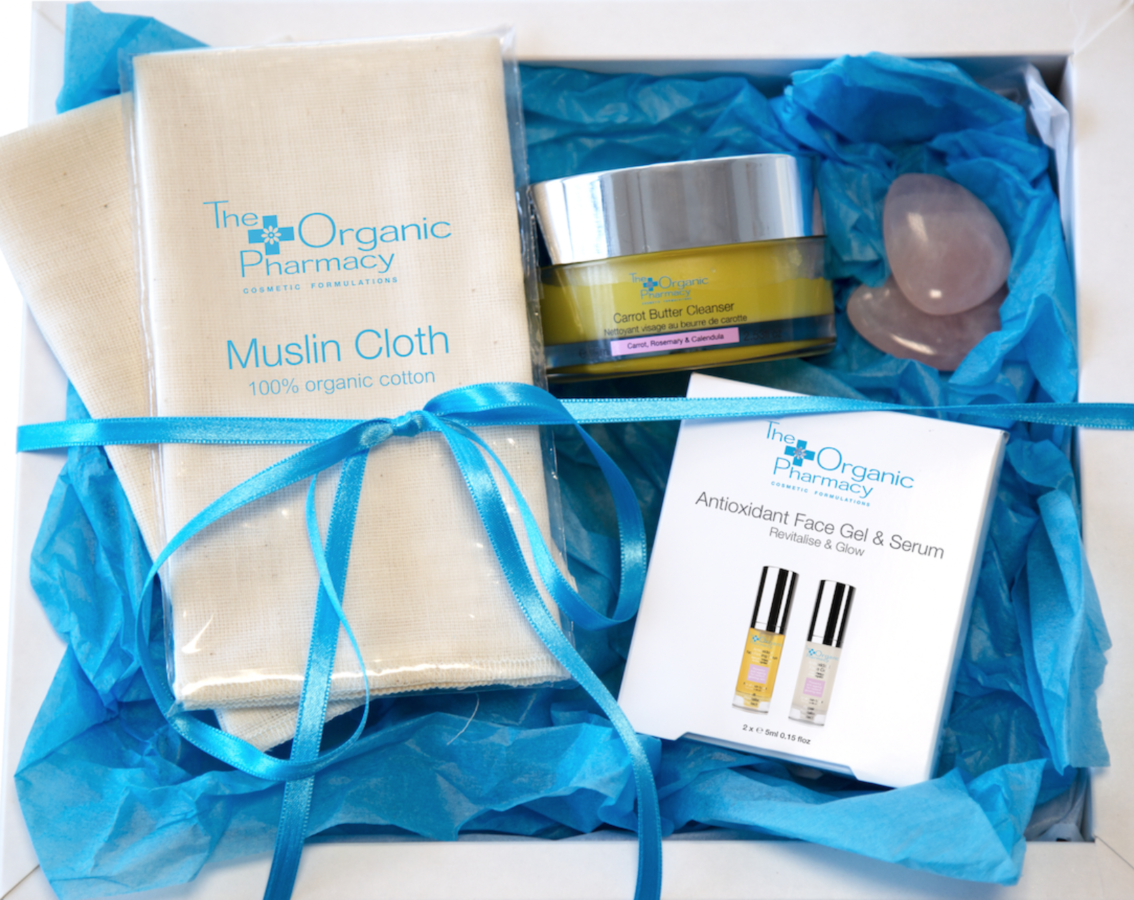 For the ultimate in natural skincare, we love all of The Organic Pharmacy's products, but we're particularly taken with their gorgeous Home Face Lift Kit which makes a beautiful gift in a very pretty box. Inside you'll find their best selling products which all together are designed for toning, lifting and anti-ageing.
Included are the Carrot Butter Cleanser, Antioxidant Face Gel, Antioxidant face serum, muslin cloths and two rose quartz crystals. With full instructions, the technique guide has been put together by co-founder Margo Marrone for a self-ritual routine which not only will boost collagen and reverse the harmful effects of the sun, but reduce wrinkles and give the appearance of a mini face lift!
Using the two rose quartz crystals increase blood circulation and oxygen and feel incredible against the skin. A brilliant gift priced at £75. Available here.
Angela Langford Sweet Cheeks Non Foaming Face Wash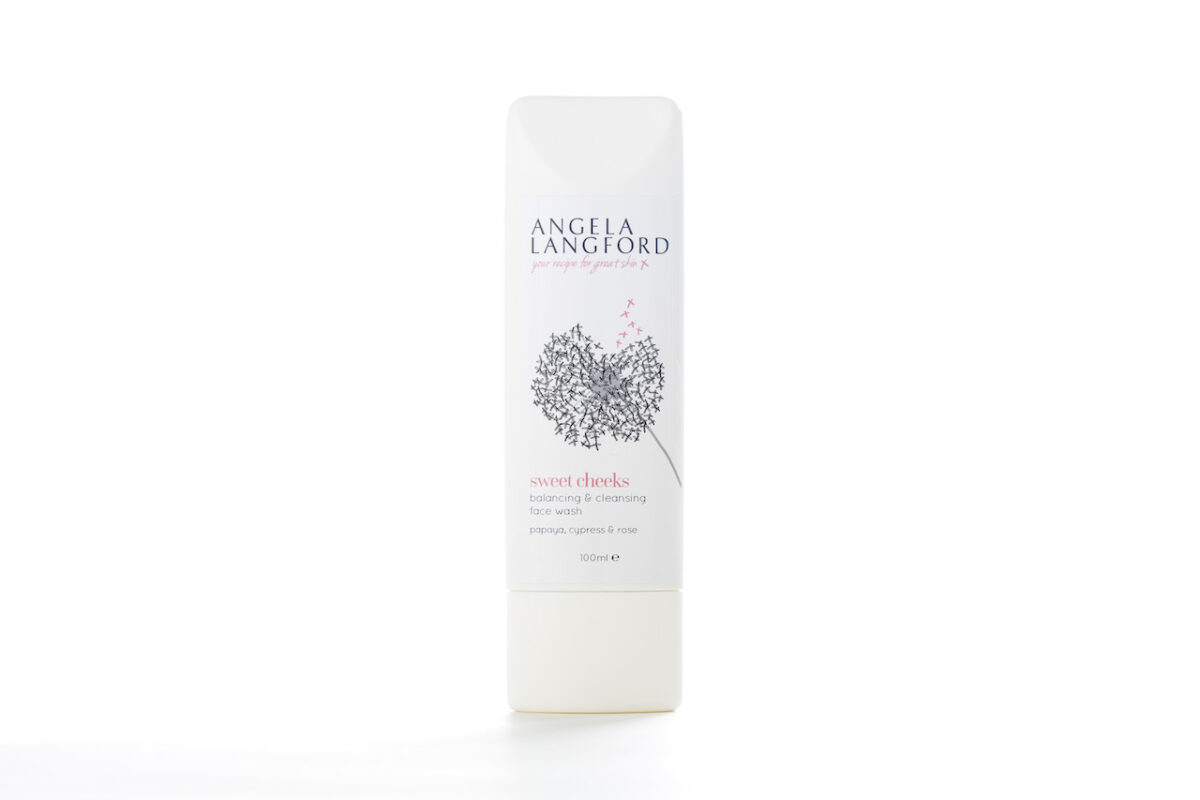 After ordering anything from Angela Langford's range, it's always a real treat when it arrives! Not only are her products gorgeously packaged and wrapped in pretty pink paper, but you also get what feels like a very personalised note listing the key ingredients and what it will do for your skin. Not only that, because Angela's background is food related (she was a 2014 Masterchef finalist), you also get a healthy recipe card included too – this time it's for cucumber and avocado soup for the ultimate summer lunch.
The Sweet Cheeks face wash smells like opal fruits with the E numbers, as of course, everything packed into this little bottle is good for you! It's a light, pale coloured cleansing face wash and won't foam up, so it feels really pure on your skin, like a moisturiser when you rub in hazelnut sized amount in circular motions. After massaging the Sweet Cheeks in, I like to leave it just a moment to take in the gorgeous fragrance, and then wash off with warm water. Containing papaya, cypress and rose, the papaya will work wonders whether you have dry or oily skin, while the rose calms the skin and removes inpurities. Cypress also cleans and tightens so you should see an improvement in your pores, while neroli and jojoba not only smell amazing, they balance and unclog. The result is fresh, super duper clean skin that feels free of dirt and grime, leaving behind a healthy glow and lovely soft skin. Organic, vegan and cruelty free, Sweet Cheeks is £18 for a 100ml bottle, click here to order.