This year's Valentine's Day is going to be a little bit different to usual! There's no restaurants or bars open, no romantic outings to plan and absolutely no chance of whisking your other half off for a weekend break! Instead, we're all about the home comforts so start the day the right way with some tips to make Valentine's Day breakfast extra special with Kalinko.
Kalinko's Minshin Butter Knives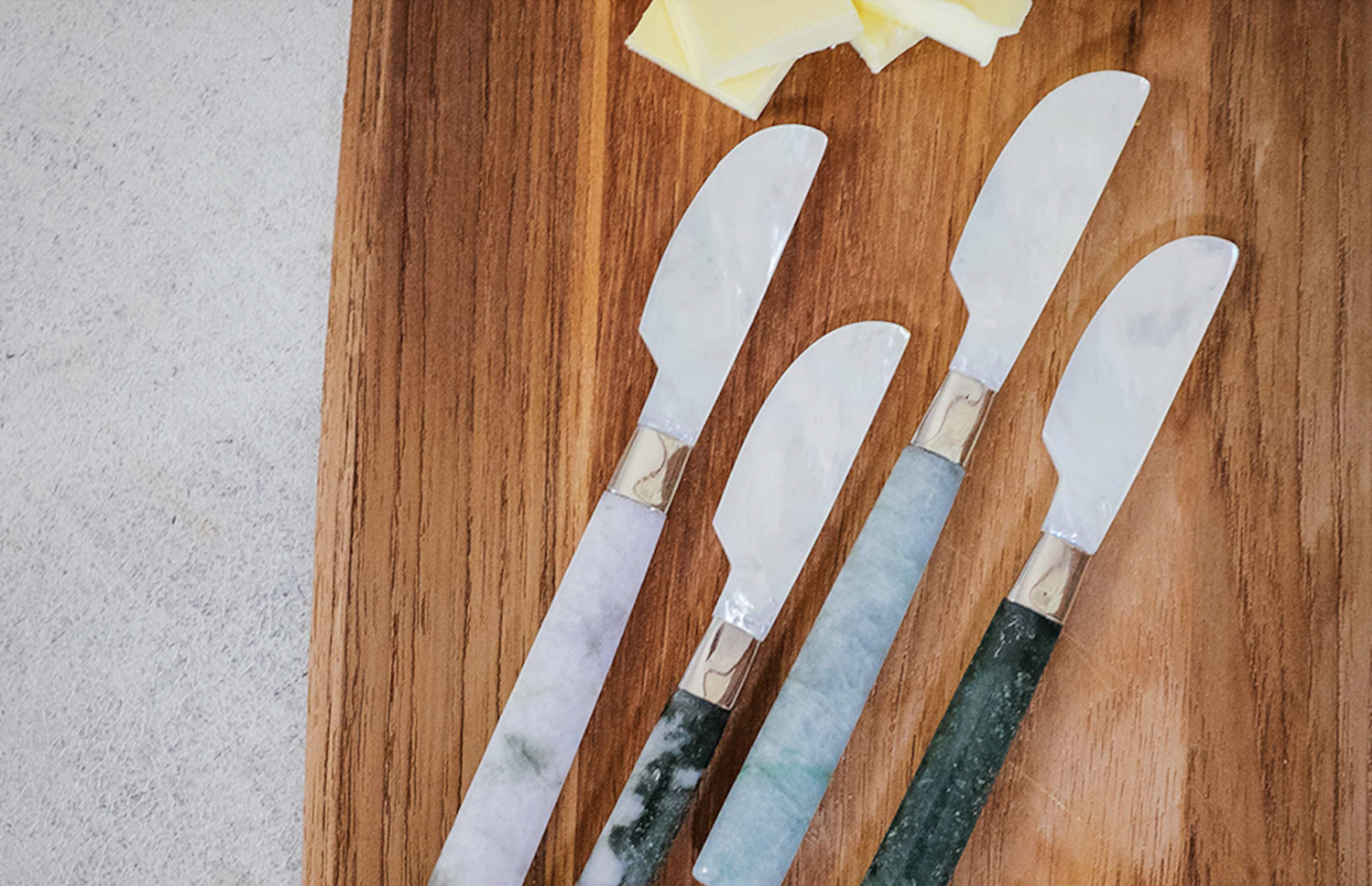 Whatever food you've planned for a lavish Valentine's Day breakfast, there's only one way to butter your fresh sourdough toast and that's with Kalinko's Minshin Butter Knives (£48).
Kaya Placemats
Roll out a set of these handwoven Kaya Placemats (£36) – they come in teal, indigo, maroon, orange and crimson, so all that's left to do is remember your partner's favourite colour. These soft, pretty and functional mats look great on a dressed up table. Don't forget your centrepiece of flowers too!
Minshin Jam Spoons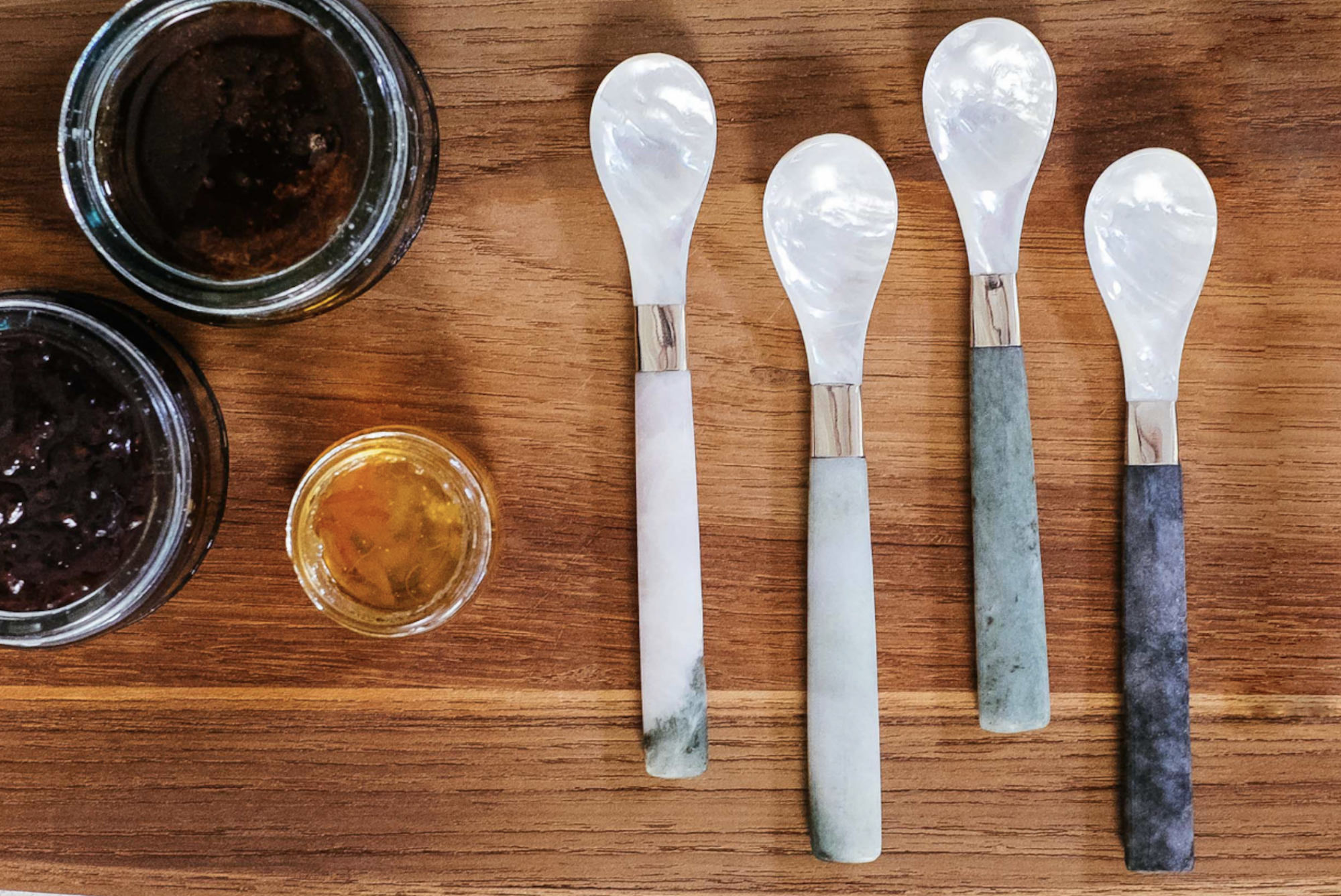 Next, dunk some Minshin Jam Spoons (£48) into your peanut butter, jam, caviar or marmite – hey, we're not judging! It won't matter that it's not the fancy jars reserved for luxury hotels (save that trip for next year!). This is the next best thing, these ornate Jade and mother-of-pearl beauties will offer up the five star treatment from your own kitchen.
Zomi Tumblers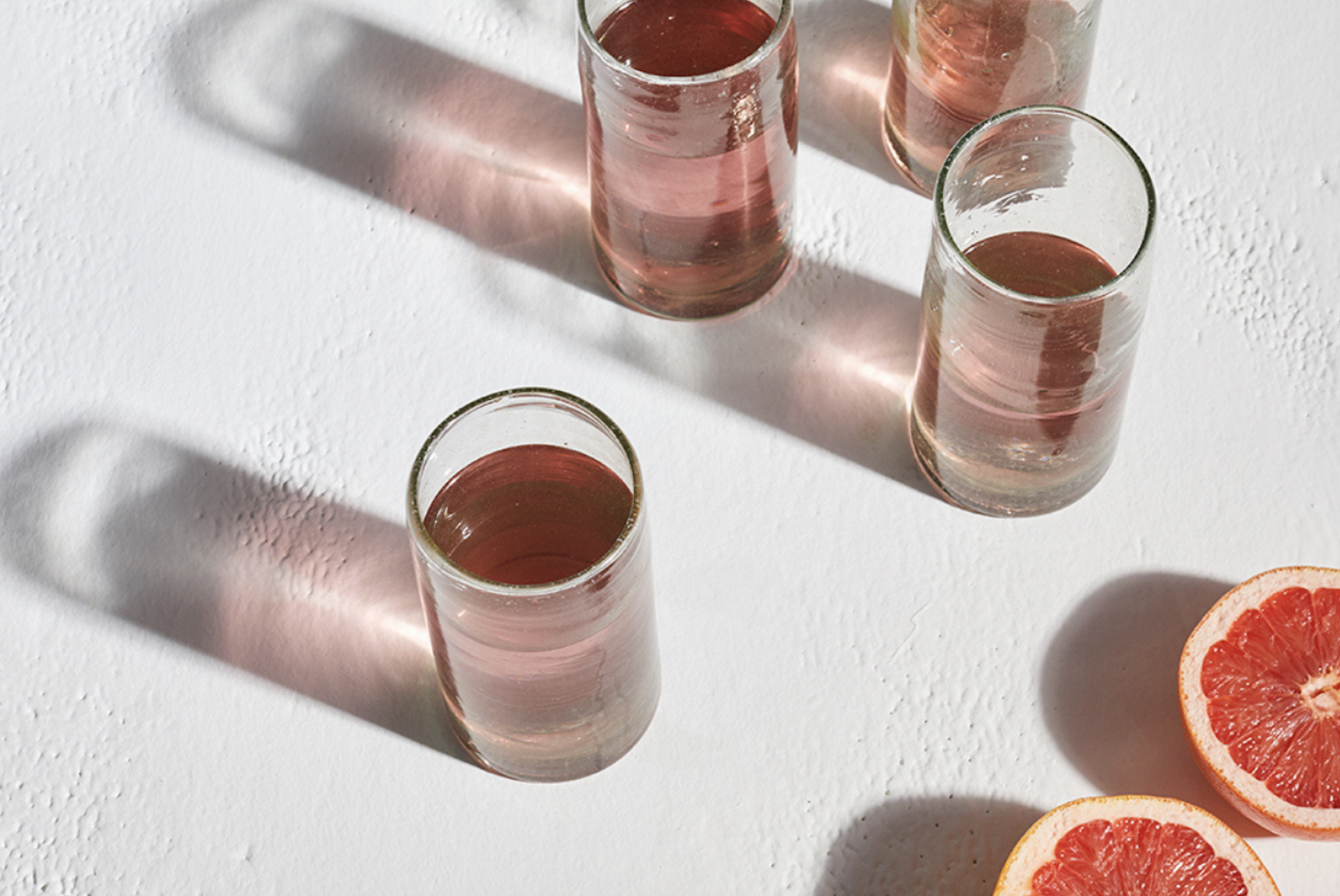 Finally you can serve your freshly squeezed OJ, a Bloody Mary or a Buck's Fizz, from the handblown Zomi Tumblers (£48), each with unique bubbles and ripples. And if you're looking for breakfast conversation – they're made just outside Yangon from recycled glass from construction sites and beverage companies – we're sure your Valentine's date will be super impressed with your worldly knowledge!
Check out the entire Kalinko product range, here which is made by skilled makers in Burma who are all rewarded for their hard work and stunning creations. And be sure to get all those gorgeous items back out for an extra special dinner in the evening!