If you're staying or working at Media City UK, or live in Manchester and just fancy a change of scenery, Marco's New York Italian is a great spot for Italian cuisine with a Big Apple twist.
Located on the mezzanine level of the Holiday Inn Media City, Marco Pierre White's restaurant is perfect for quality food in an informal setting and makes for a satisfying feast any night of the week.
With leather booths and banquets, neatly set tables and floral patterned seating, it's a pleasant setting, with a friendly vibe and attentive staff.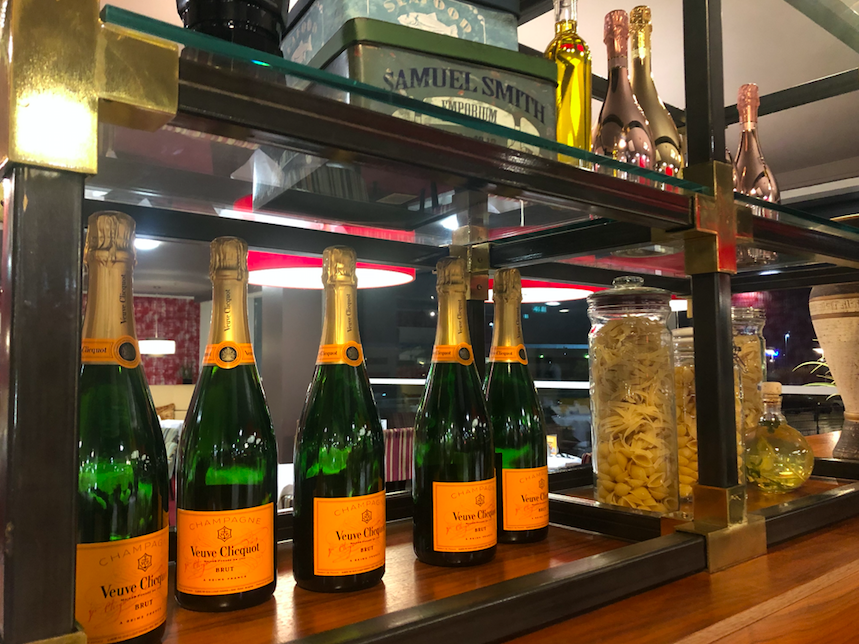 The cocktail list is inspired by the origins of each classic cocktail – We tried the Negroni (£8.50) which was bright orange in colour and both bitter and delicious in equal measure – a blend of Beefeater Gin, Martini Rosso and Campari with ice and an orange slice.
We also went for the Azzuri Margarita (£8.50) with a twist on the Mexican classic.  Shocking in colour, this bright blue concoction (courtesy of the blue curacao) uses a delicious Olmeca  Blanco Tequila which is unaged and comes from the Jalisco Highlands. Its herbaceous and honey notes are perfect for this margarita, making it super moreish.
Appetisers include the monstrously meaty New York Platter (£18.50) with everything from ribs to wings, American style nachos, crispy calamari and blackened jumbo shrimps.  I went for the Boston chili crab cake (£7.95) which was chunky and full of flavour – way more filling than its size suggests.  The ravigote – a sort of herby, mustardy veloutey was the perfect accompaniment with red pepper and anchovies for a salty side kick.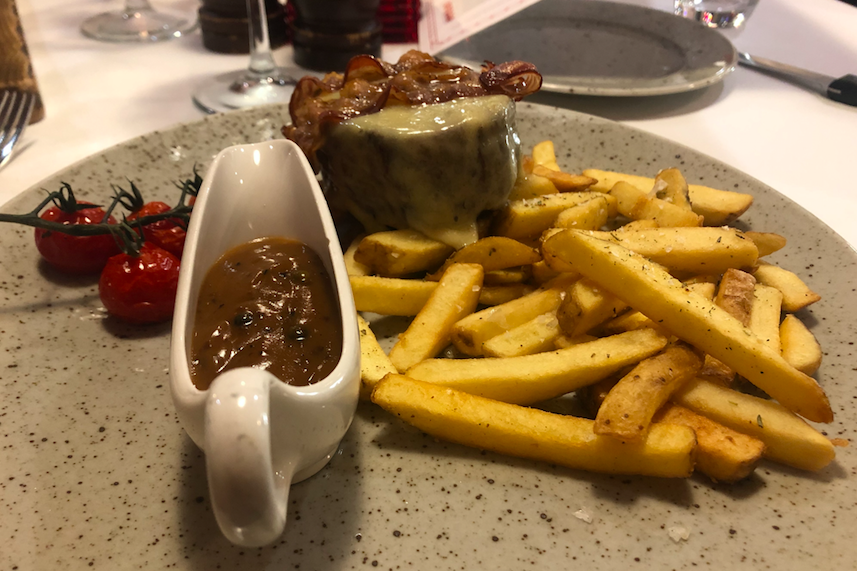 Torn between mains and with so much on offer, I flitted between sourdough pizza, pasta, burgers and steak for about 15 minutes – finally deciding on the 6oz quality grass feed beef fillet (£26.50) served with Marco's hickory smoked BBQ glaze, a pleasing portion of New York Fries (which are neither fat nor shoe string – just a good in between), fresh and juicy roasted vine tomatoes and a rich creamy peppercorn sauce which I added on as a side.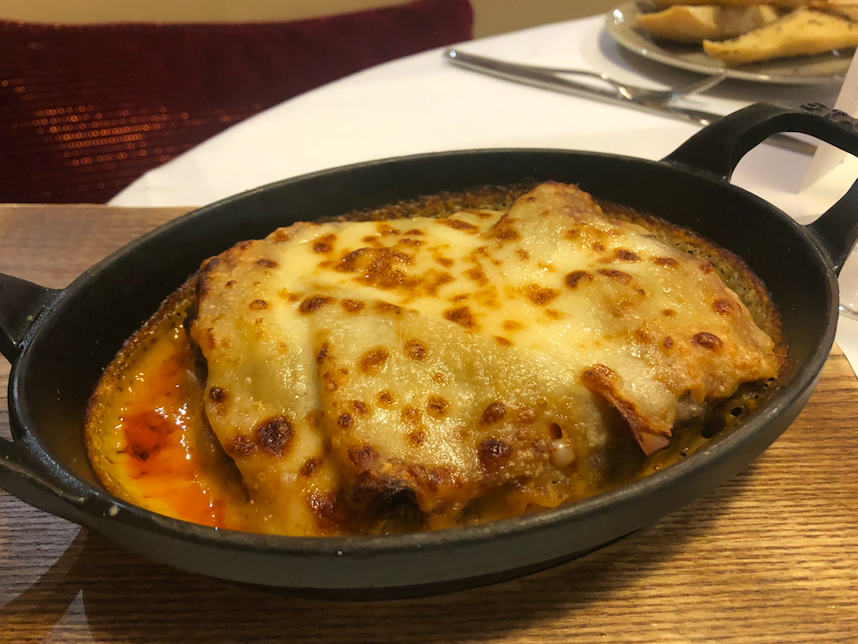 My friend went for the classic cheesy lasagne which was exactly how you want it to be – tomato, béchamel, pasta layers, mince and plenty of cheese on top. Absolutely delicious.
Too full to try dessert, I made a mental to come back and try the NY cheesecake which was brought out to the next table and looked absolutely divine.
The Holiday Inn itself is a great hotel.  With mini gym, a number of dining options and 24 hour room service, you'll be able to take advantage of Marco's New York Italian whether you're staying here, or indeed just fancy trying somewhere new, but what's great is that you'll never feel like you're eating in a hotel restaurant.
Click here for more info and here to read our review of Marco Pierre White's restaurant at Milton Keynes