The Midland Hotel Manchester is an extraordinary hotel with the most fascinating of histories.  Here, Churchill made his speeches, Posh dated Becks, The Beatles were turned away from its fine dining restaurant for being under dressed and Rolls met Royce.  It's so special that even Hitler allegedly saved the hotel from bombing because he was so fond of it…
 …And 116 years later, The Midland Hotel Manchester is better than ever.  Its spa is the proud owner of numerous awards, its restaurants are highly acclaimed, and the service, decadence and splendour you experience here just can't be rivalled.  Here's why…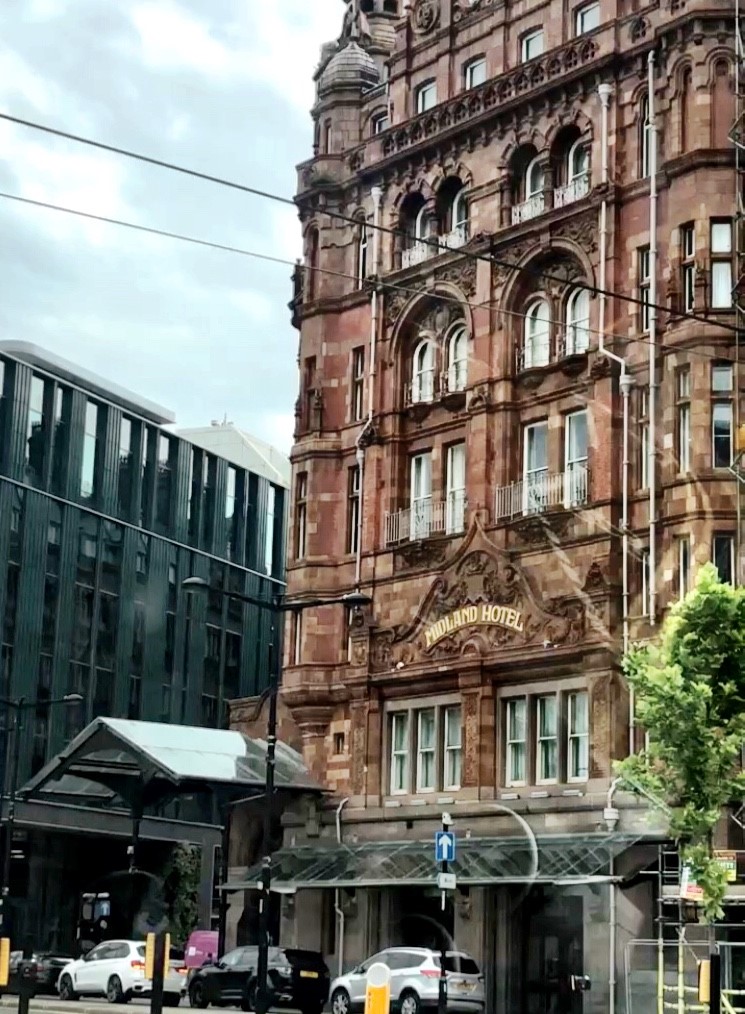 Located on the super central Peter Street, you'd be hard pushed to finds a hotel in a better location, with bars, restaurants, and the Metrolink all just a couple of minutes walk away.  It's the perfect base for exploring all that the fantastic city of Manchester has to offer.
Originally built in 1880 by Midland Railway to serve the main railway station, the red brick and brown terracotta Grade II listed building exudes beauty from the exterior,  but of course you won't experience its real elegance until you're a guest here.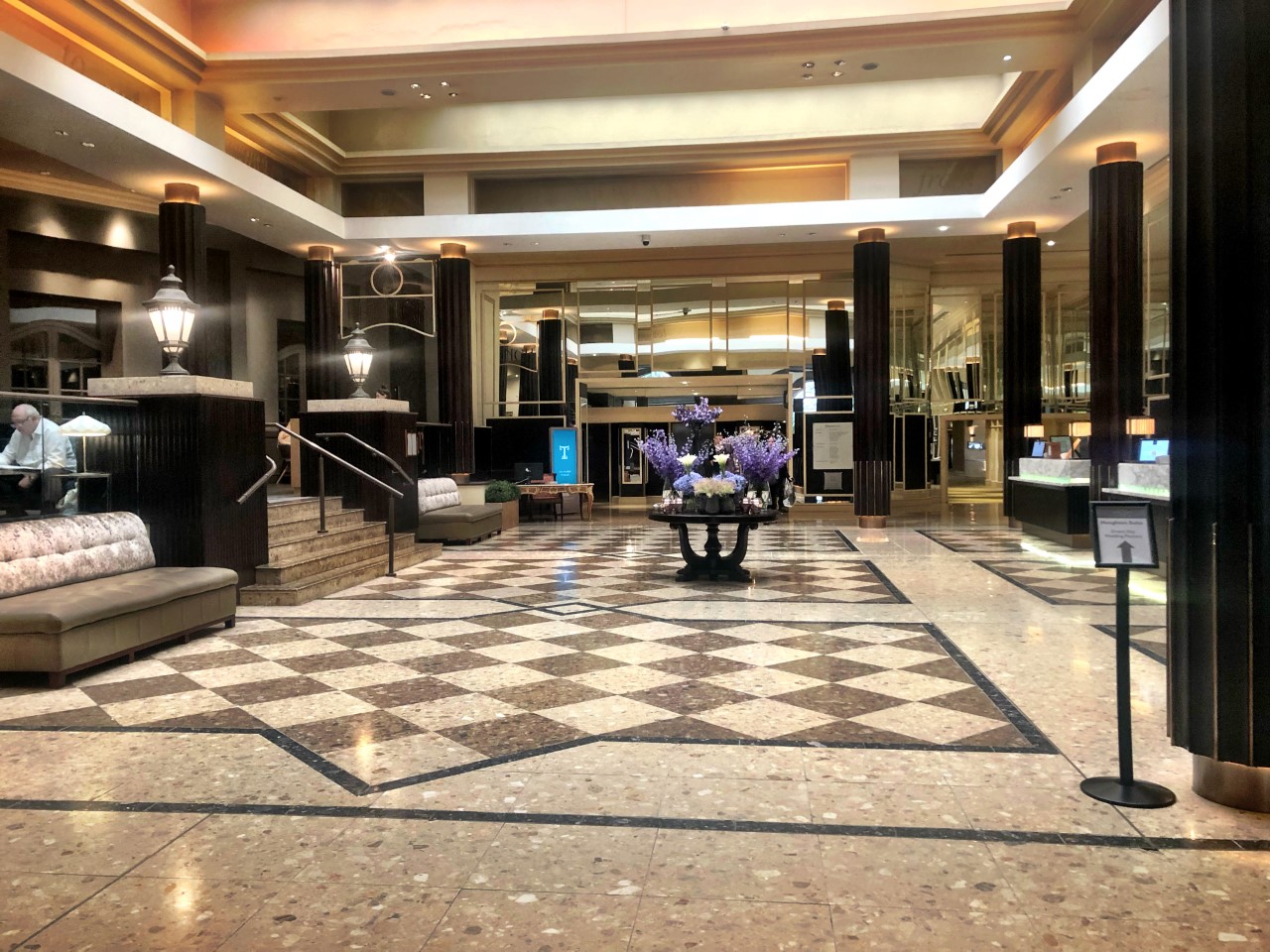 Check-in at The Midland Hotel Manchester is a pleasurable experience (and you can't say that about many hotels!)  The lobby is stunning.  From its high ceilings and looming black columns, to its glass walls, marble floors and stunning floral centrepiece, it's a real work of art.
Bedrooms at The Midland Hotel Manchester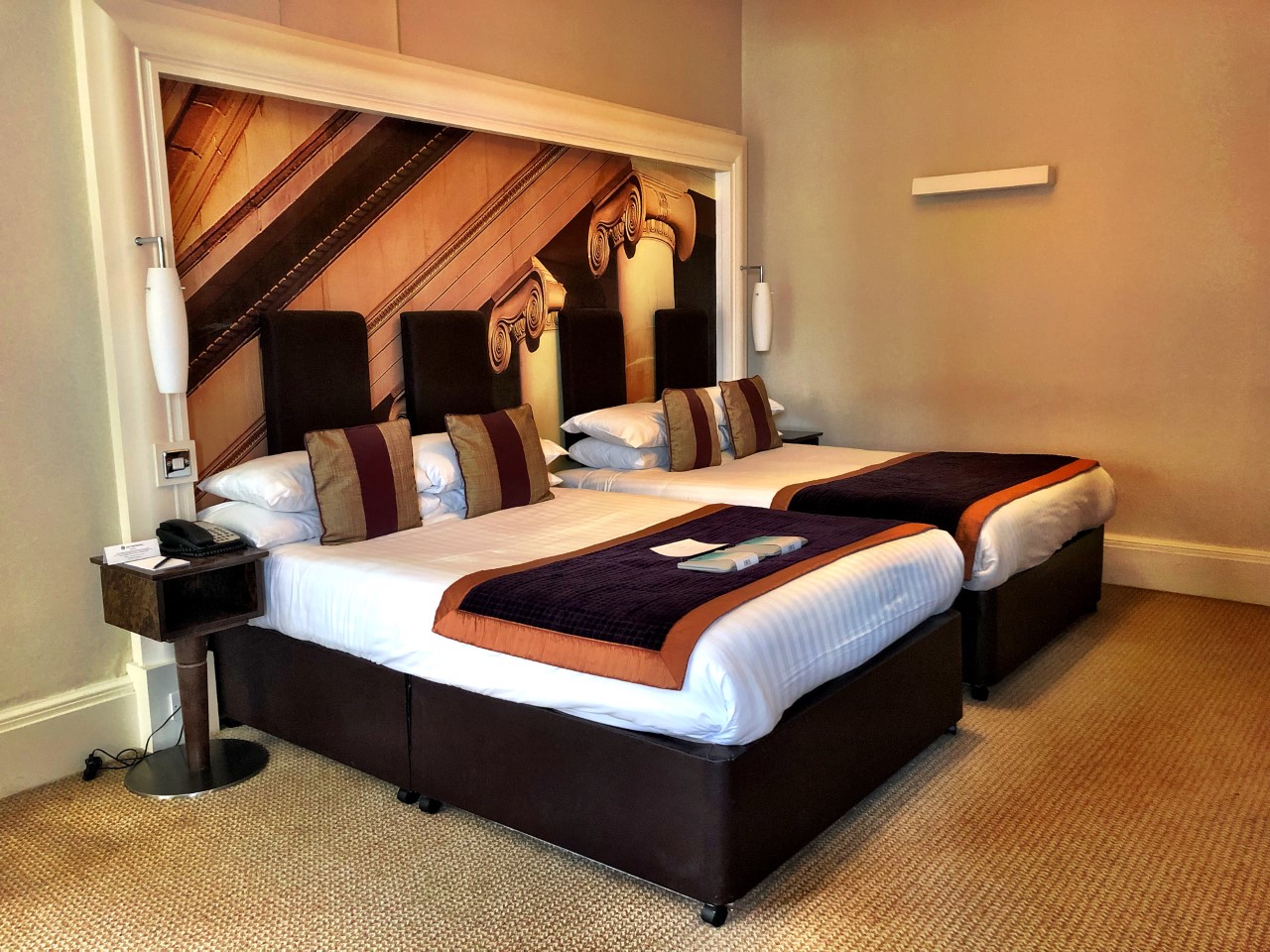 There are 312 bedrooms at The Midland Hotel Manchester – our room, a superior, was the perfect spacious haven with large bathroom (complete with power shower and complimentary products), queen sized single beds, a desk which transformed into a vanity area with hidden pop-up mirror, and even a dressing area/closet space which was perfect for getting ready.
The Spa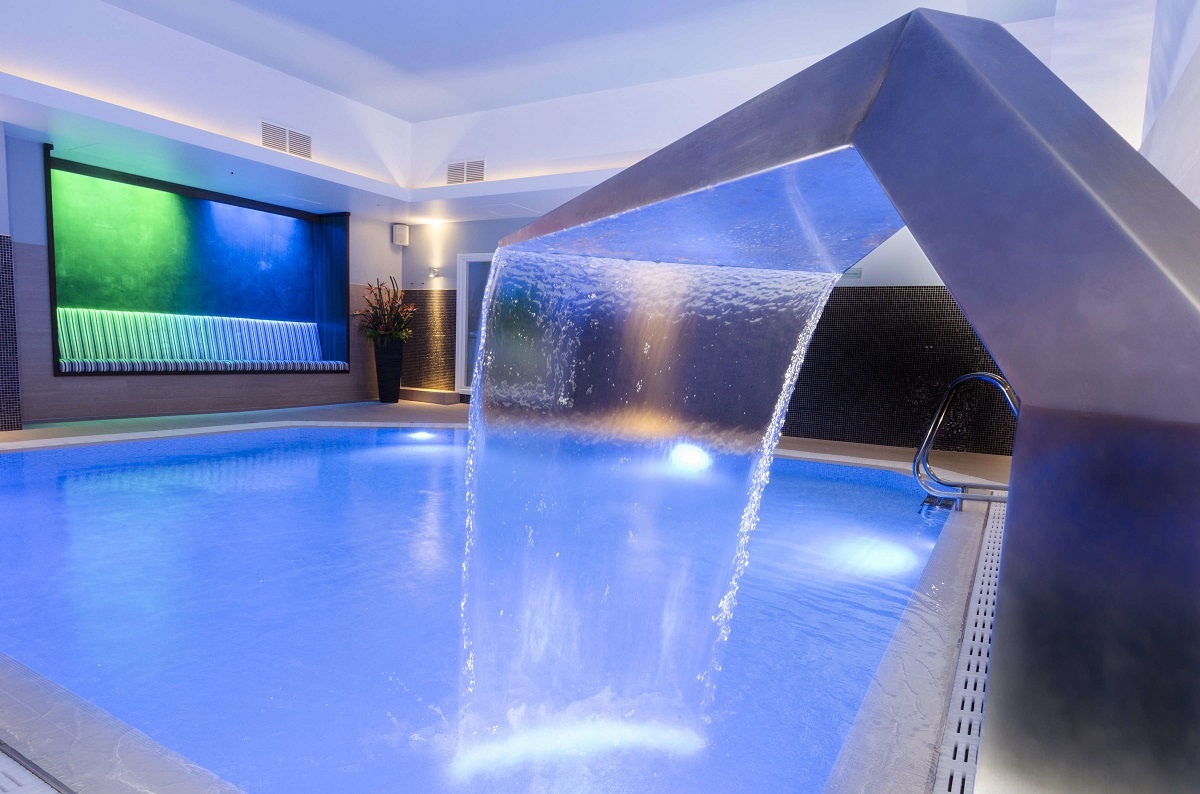 The Spa is literally something else.  Voted best Luxury Urban Escape at the 2019 World Luxury Spa Awards, if you could magic up the perfect spa experience, The Midland Manchester has thought of everything to make sure its exactly that.  The lighting is key – just take a look at the heated relaxation pool area (with adjoining jacuzzi.)
Changing facilities are luxurious with showers, robes and slippers, hair dryers and straighteners.  Then there's the Alderwood sauna complete with Himalayan salt block heated to an optimum 85 degrees, the aromatherapy steam room with sea air atmosphere, and the rain shower experiences to stimulate circulation.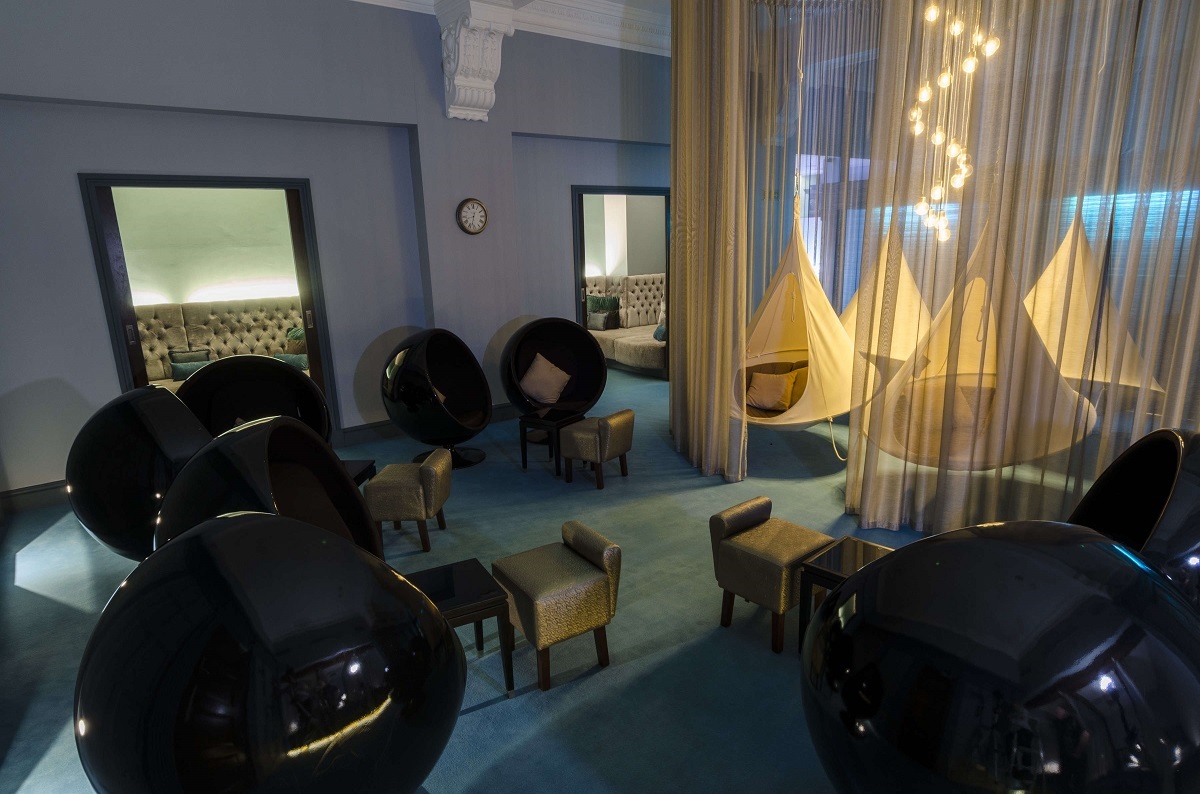 Massages elevate you to almost-out-of-body-experience level – there are over 10 types of treatments including facials, pedicures, LED light therapy and micro-dermabrasion to name but a few.  The Inner Calm Massage achieved all that and more with luxurious ESPA aromatherapy oils and a bespoke treatment to target specific areas of the body.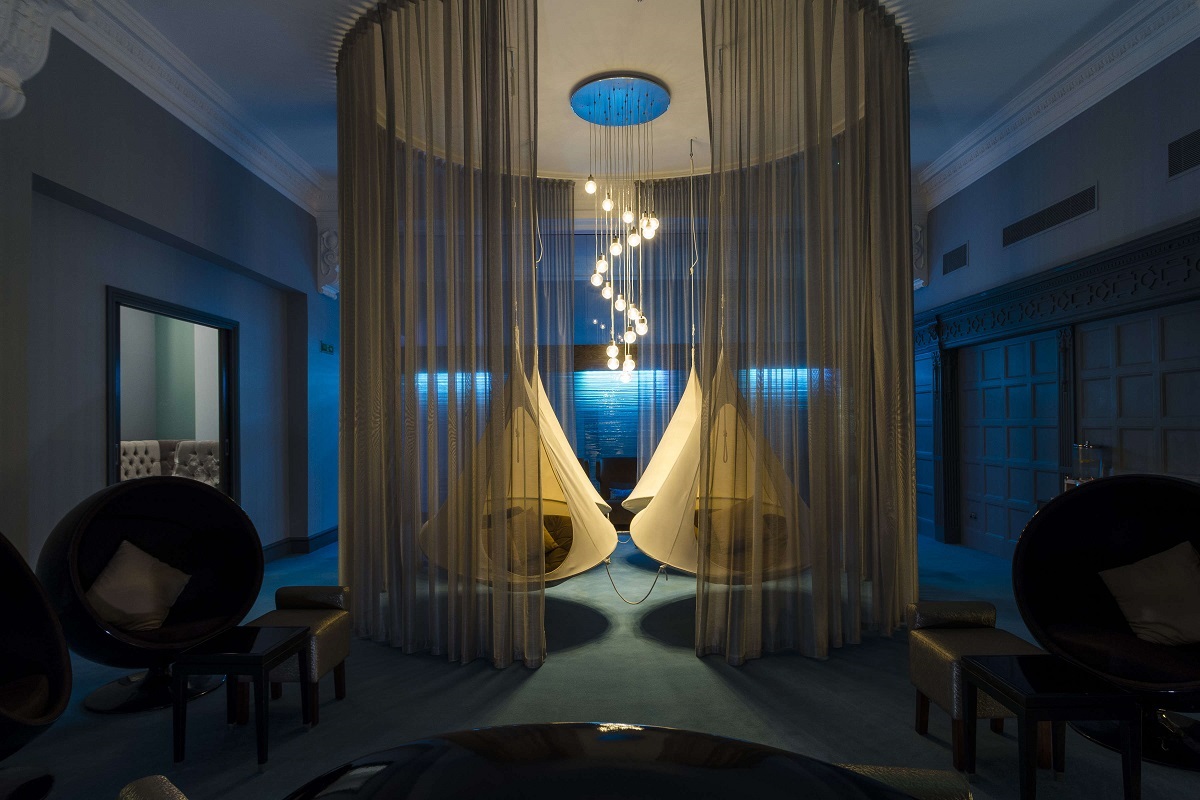 Afterwards, there's the opportunity to relax in the ultimate of relaxation areas – a dedicated space to unwind, and bask in total tranquility.  In this room you'll find hanging cocoon pods which serenely rock back and forth, private relaxation zones which are separated from the main area by sliding doors, ergonomic sleeping chambers for the ultimate in chill time… and sound cancelling egg chairs which just have to be tested out based on their description alone!
Mr Cooper's Restaurant & Bar
Mr Cooper's gets its name from the man whose home and garden resided on the land in the 1800's.  Obsessed with his garden, the restaurant and bar retains a beautiful horticultural theme throughout, with actual trees and foliage, plants, garden style furniture and exposed brick walls.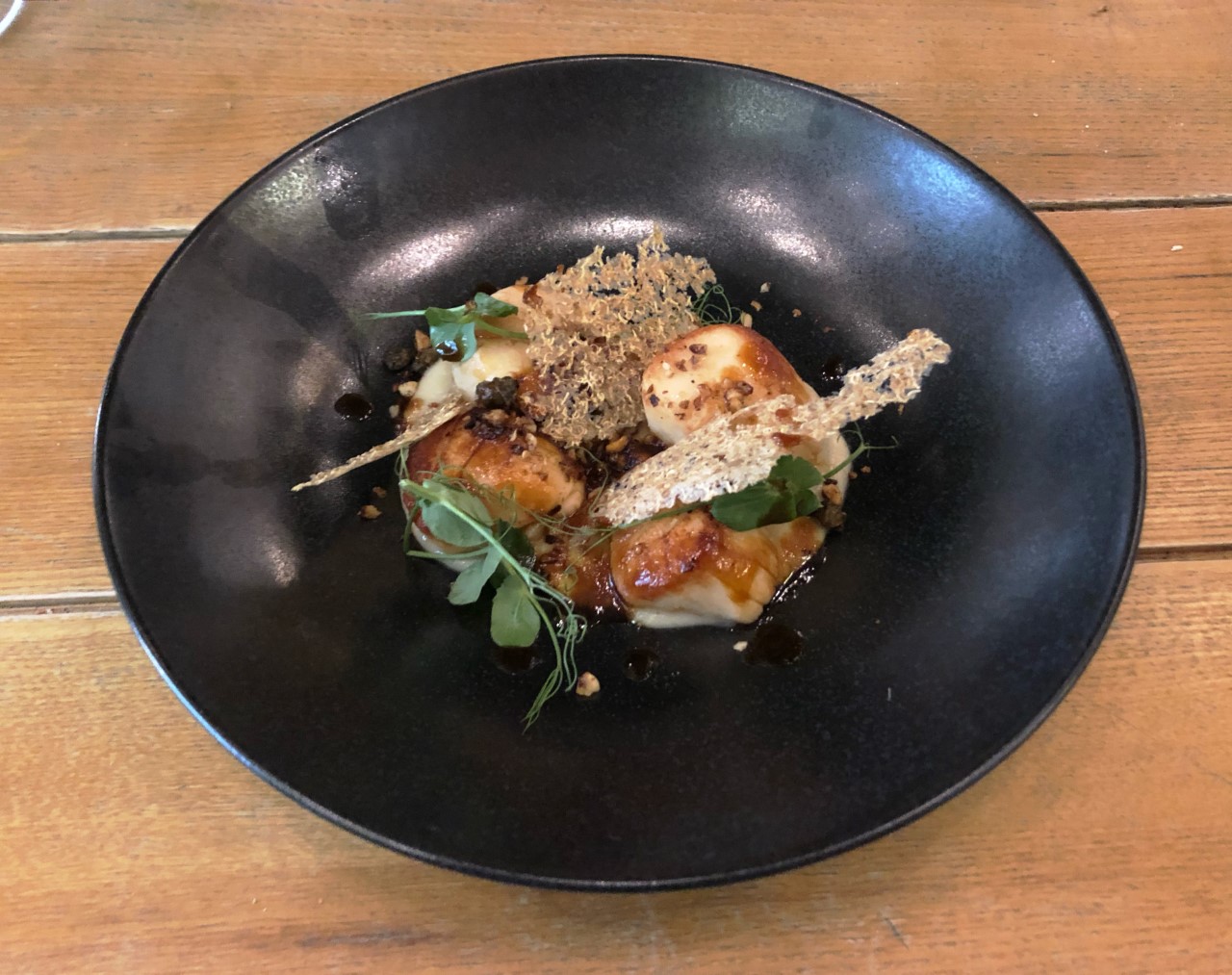 All day dining is available and we'd heartily recommend starting with the warm crusty bread with whipped Jersey butter, followed by pan fried scallops, shallot puree, hazelnut and caper crumb.  The minted pea risotto with smoked garlic and crispy onions is absolutely sublime… and the melt-in-the-mouth beef cheek with spring greens and marrow crumb is still making our mouths salivate at the thought.  Wash it down with a delicious bottle of 2015, Le Poiane Valpolicella.  Red wine, red meat.  Is there any better combination?
 The French
The French restaurant (responsible for Manchester's very first Michelin star back in 1974), has proudly been a part of the hotel since 1903 and has seen the most famous of guests over the years including royalty, presidency and celebrity.
Although The French has always been known for its fine dining, Adam Reid, who has been at the helm since taking over from Simon Rogan in 2016, has taken a more relaxed approach, with friendly service, background music and set menus which showcase 'modern British cooking with a North West accent'.
In celebration of Adam's participation in the North West heats of BBC2's Great British Menu, The French offers the 'Great British Menu' – (available Tuesday – Friday and Saturday lunch), with a four course extravaganza including all the dishes he cooked on the show, along with a matching wine flight available.
A one night stay at The Midland Hotel Manchester is definitely not long enough, although it does provide a taster that'll ensure you'll come back time and time again.  Much like the hotel's most famous guest – the 'lady in grey' who is still said to roam the corridors after living here in the 30's and proclaiming she'd never live anywhere.  We definitely can't blame her, that's for sure.
Click here for The Midland Hotel Manchester website and here to be taken to Luxe Bible's other hotel reviews.