Possibly our best Mother's Day Gift Guide to date, we've got all the classics, plus everything you'd never thought of to make Sunday 14th March a very special day for mama.
Partner in Wine (from £20)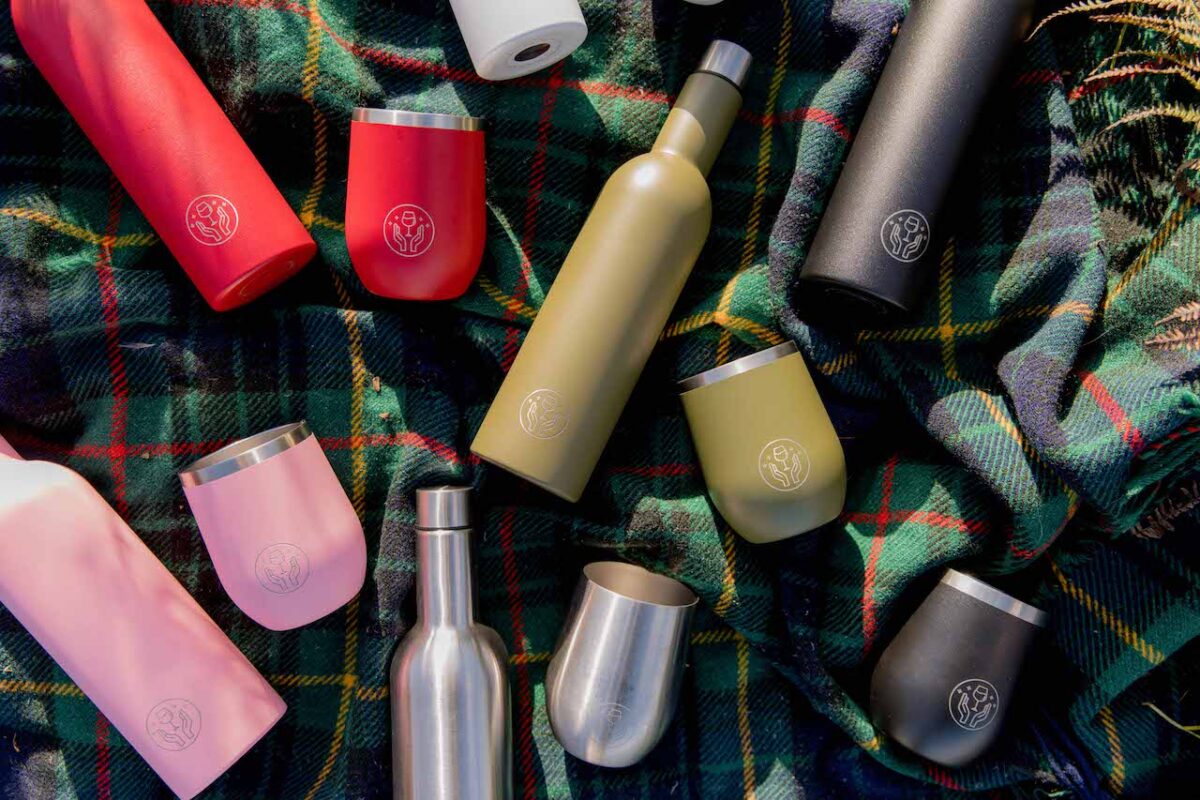 'Making socially distanced drinks a walk in the park', Partner in Wine is a brand we wished we'd known about sooner, but the truth is, founder Lucy only came up with the genius idea while on the way to meet her friend for a socially distanced picnic last summer! Frustrated that her beloved bottle of rosé was warm by the time she got to drink it, she created the perfect solution – an insulated vacuum sealed bottle which fits a full 750ml bottle of wine in it, whilst keeping it cold for 24 hours (or hot for 12!)
The packaging is absolutely stunning, the bottles themselves are condensation free and what's more they come in a gorgeous colour range from pastel pink to classic silver. As if that wasn't enough, their complimenting sell out wine tumblers are equally as amazing.
Priced at £35 for the wine bottle and £20 for the tumbler, this has to be the coolest outdoor accessory we've ever come across.  They'll come in VERY handy in the next couple of months and of course, make the best gifts ever for Mother's Day.
Urbanista London Earphones (£129.00)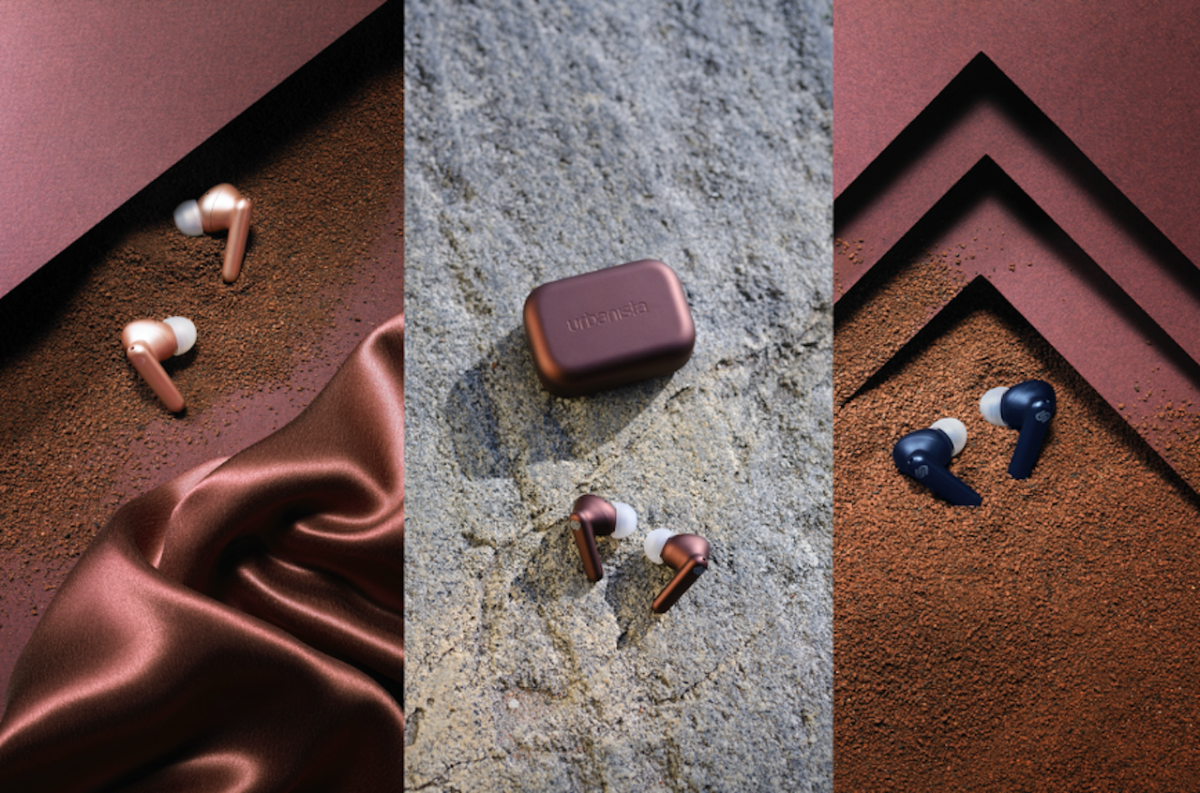 Urbanista have just launched their awesome London range of earphones, so if mum likes to listen to music and podcasts, works out or walks, then you can't go wrong with a gift like this.
Their most advanced earphones yet have numerous features including active noise cancelling, an ambient sound mode which will make outside voices louder so you don't have to hit pause, and a whopping 25 hours of battery life for less charging and more listening!
We love the range of colours (the pink is gorgeous) and the cute little carry case is stylish and easy to carry around. With touch control and voice control, there's tonnes of awesome features and we think they make the perfect present on Mother's Day. Buy them from the Urbanista website priced at £129.00 in five different colours with customisable silicone tips.
Lanson Le Rosé Label Champagne (£40)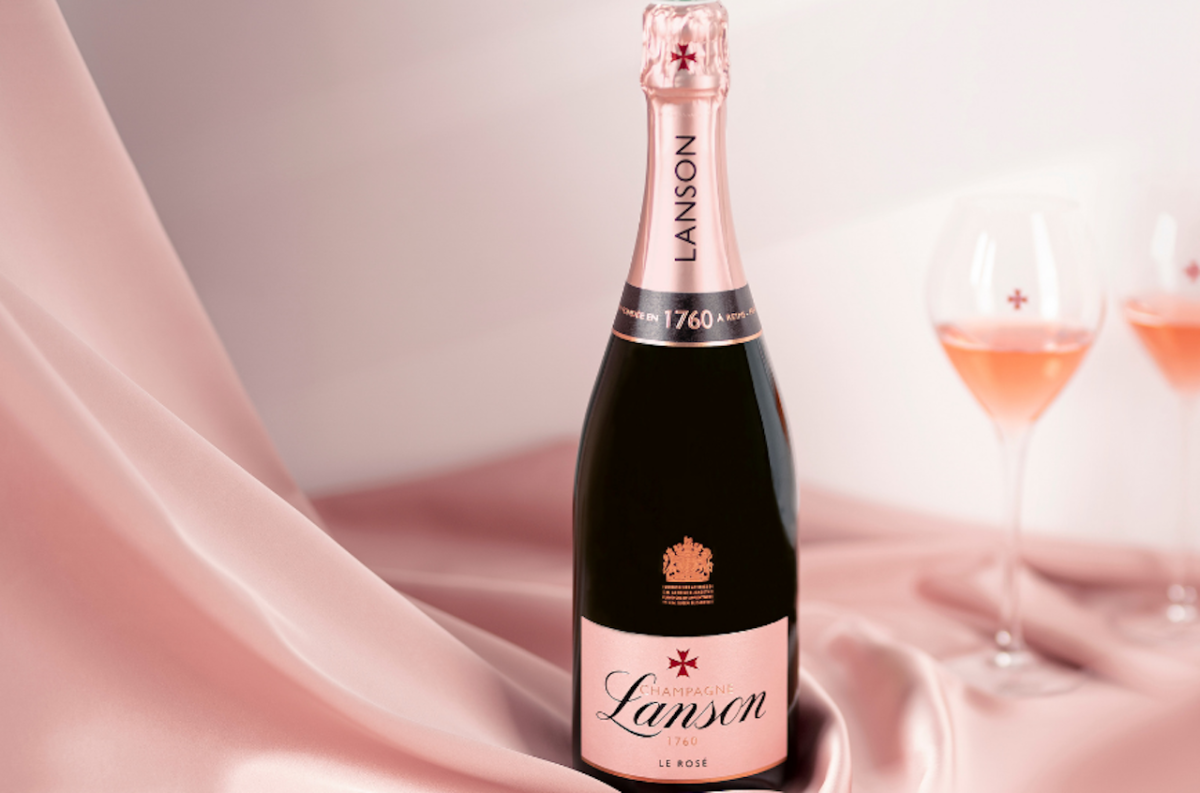 Even the fussiest of mums will be over the moon with a bottle of bubbles, and you can't go wrong with Lanson's Le Rosé Label Champagne. Salmon in colour, fruity, delicate and delicious, go all out with an home made Afternoon Tea and pop this one open for a super special day (while adhering to social distancing and social bubble rules of course). As one of the very first Rosé champagnes, Lanson Le Roséis an expression with over 60 years of expertise behind it, buy it from the Moonpig website and while you're there, you might as well grab your Mother's Day card!
Champagne Lanson's Gourmet Meal Box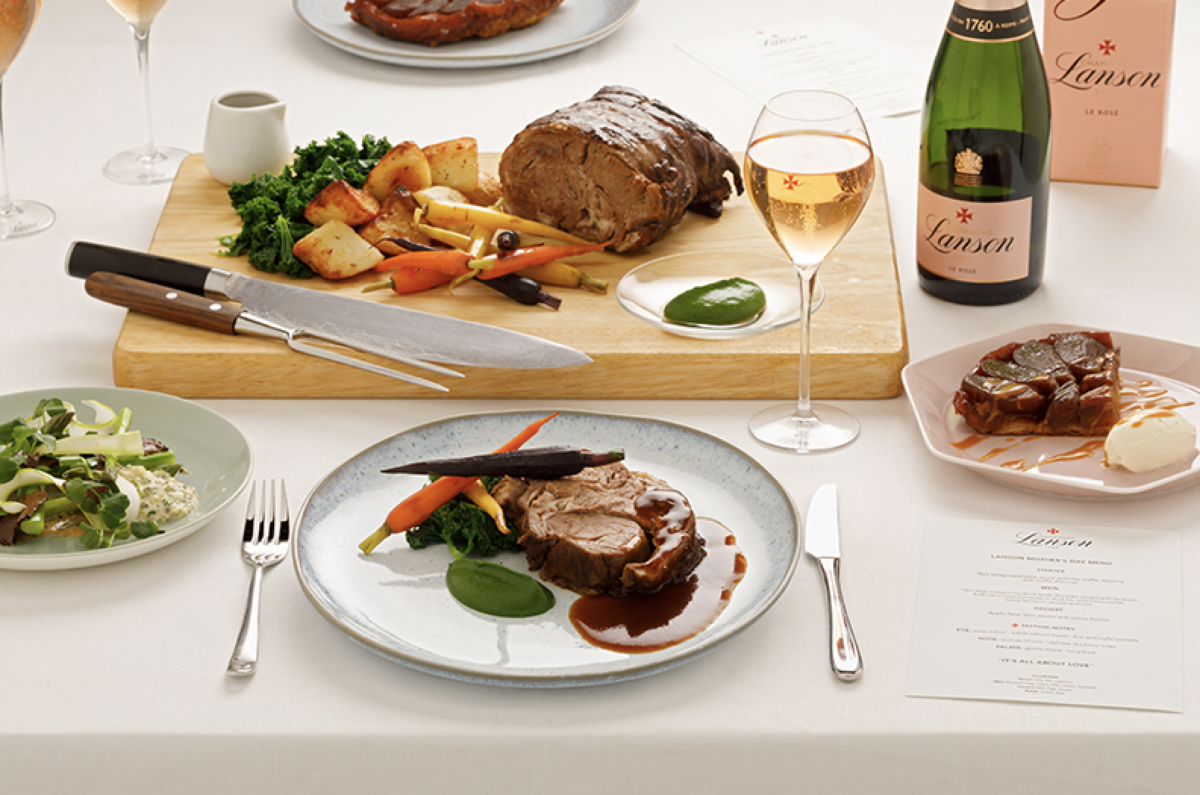 Treat mum this Mother's Day with a super fancy limited edition gourmet meal box for the whole family. The three course offering serves up a Wye Valley asparagus with truffle dressing starter, Herdwick lamb main with Koffman's roast potatoes, wild garlic puree and heirloom carrots and a delicious apple tarte tatin to finish.
Available in two sizes: Large £200 (enough for a family of 4-6), or Small £130 (for 2 people). Orders must be received by Tuesday 9th March for guaranteed delivery on Saturday 13th March. Check out full details and order this gorgeous feast here.
Mother's Day Afternoon Tea Delivery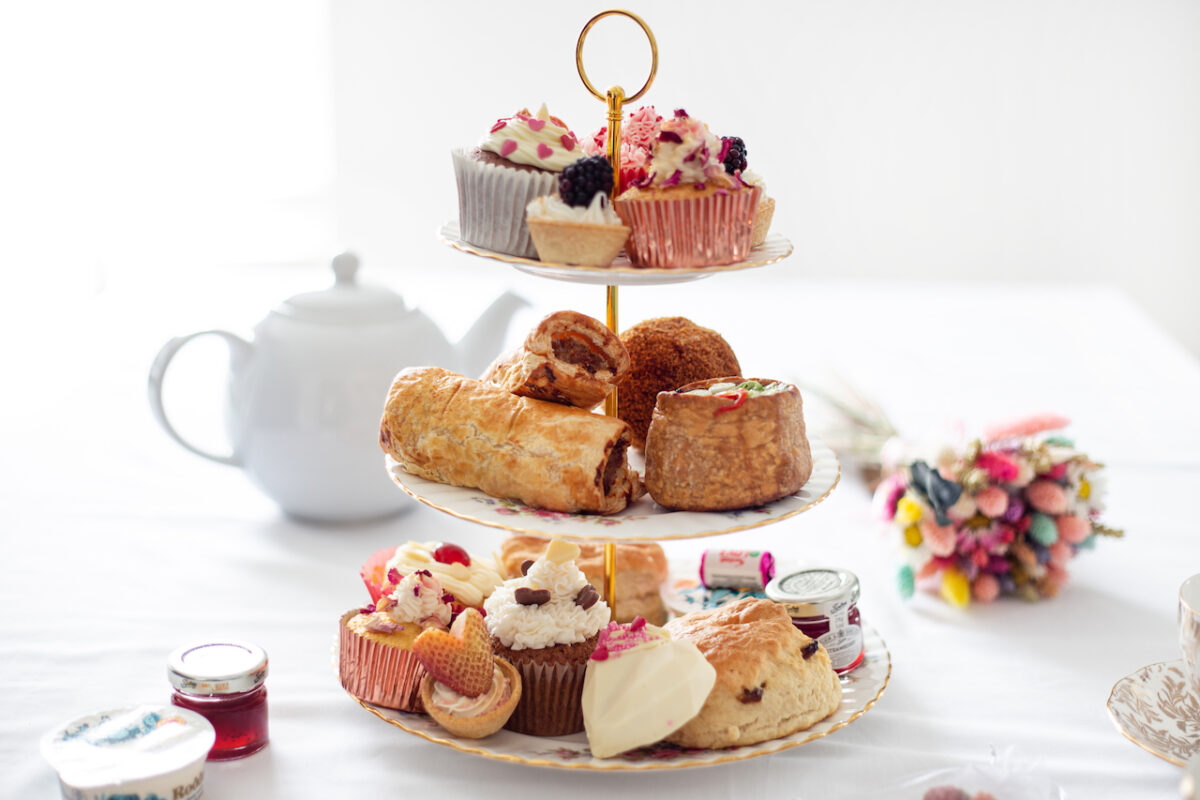 This scrumptious offering comes courtesy of Chouxlicious – a company set up by Nicola Peake just as lockdown hit last year. With UK wide delivery, Mother's Day Afternoon Tea comes in three equally delicious packages. We love the sound of the Mother's Day Sweet & Savoury with sausage rolls and flowers! For £67, mum will receive a selection of gorgeous treats including scones and jam, Scotch eggs, pork pies and luxury chocolates! Get your orders in quick, here!
Yú Parfums Subscription (From £40)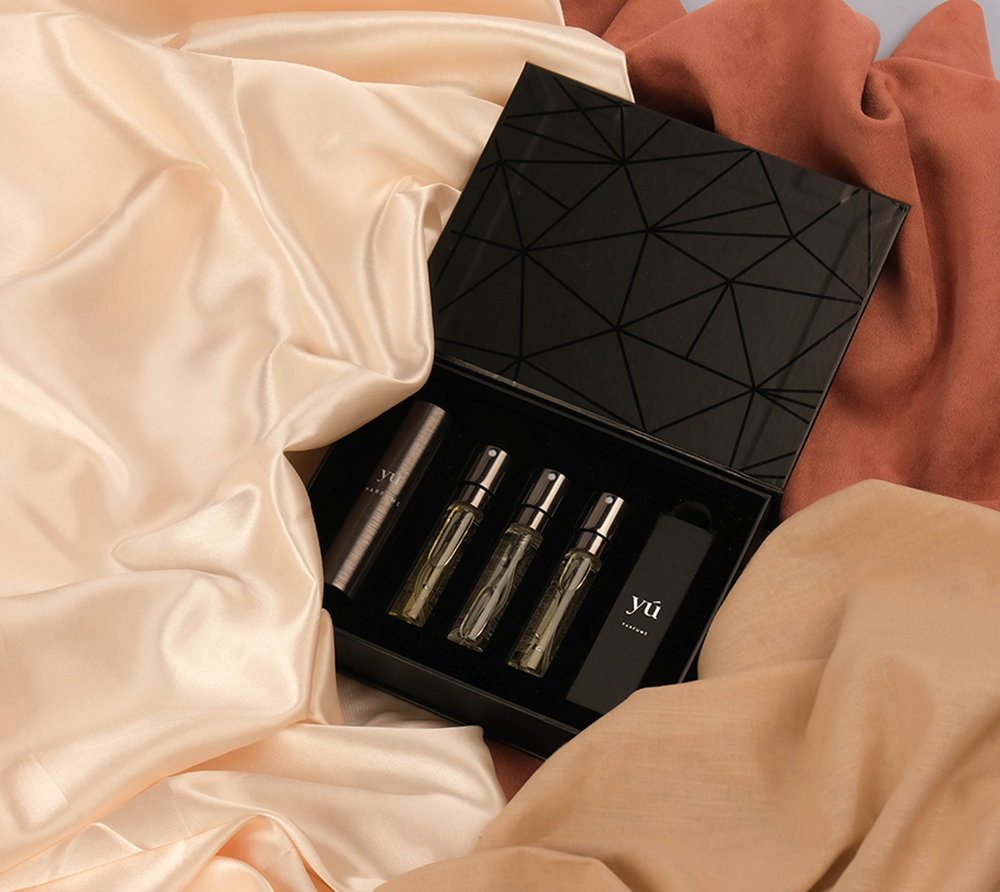 It's the gift that just keeps on giving! If you're looking for something unique to give this Mother's Day, then how about this brilliant offering from Yú Parfums?
This brilliant subscription fragrance service is the gift that will keep giving even after the day has passed with a gorgeous sensory experience which is presented beautifully.
Curated by some of the best noses in the fragrance business, each edition has a different theme, with each box containing 3 x 10ml gender neutral perfume chapters, one refillable atomiser and nine scent sticks.
Vegan and cruelty free and in recyclable boxes, Yú Parfums membership options include a bi-monthly and a 6 and 12 month offering starting at just £40.
Elie Saab Le Parfum (£45)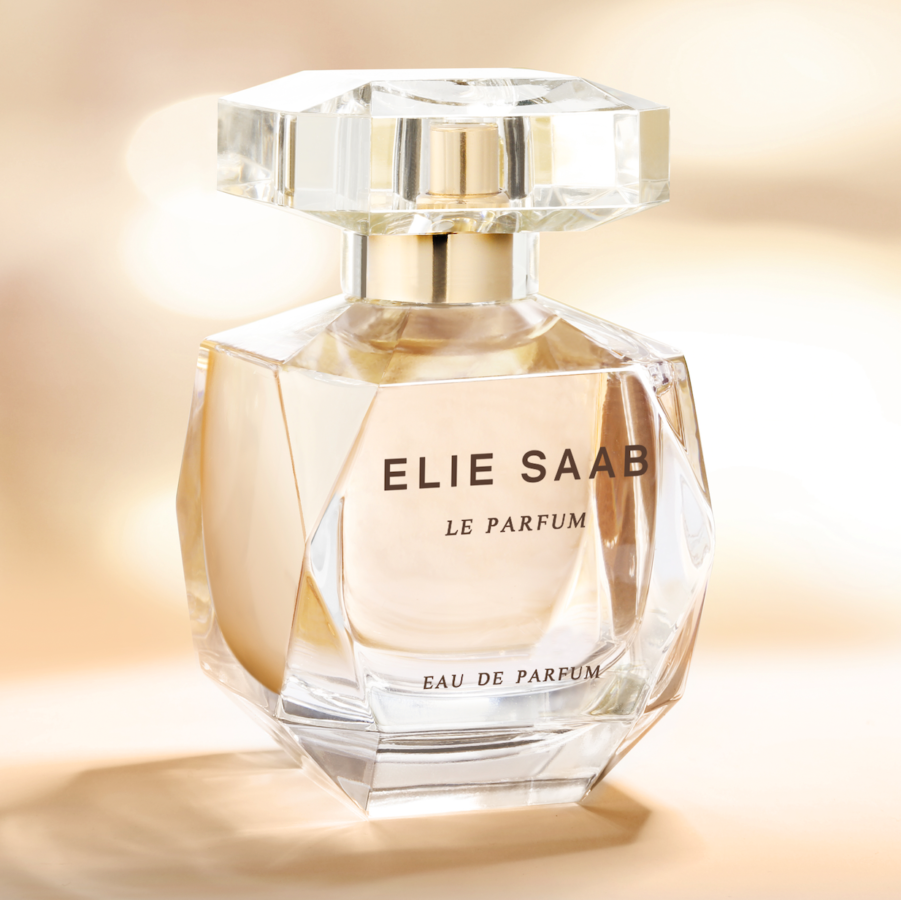 You could spray Elie Saab's classic Le Parfum fragrance on a tester card and leave it in your pocket for a week and you'd be blown away by the lasting power of this gorgeous floral, sophisticated scent. The bottle is chic and feminine and the whole package emulates the dresses from Elie Saab's haute collections. Strong and sexy, this perfume gives off a bold confidence yet lingers softly with top notes of African orange flower for a floral smell, along with middle notes of jasmine and base notes of rose and white honey. One of our faves and one mum is sure to love too. From £45, available from Boots.
Sophie Ellis Bextor x Pink Marmalade Gin (£35 / 50cl)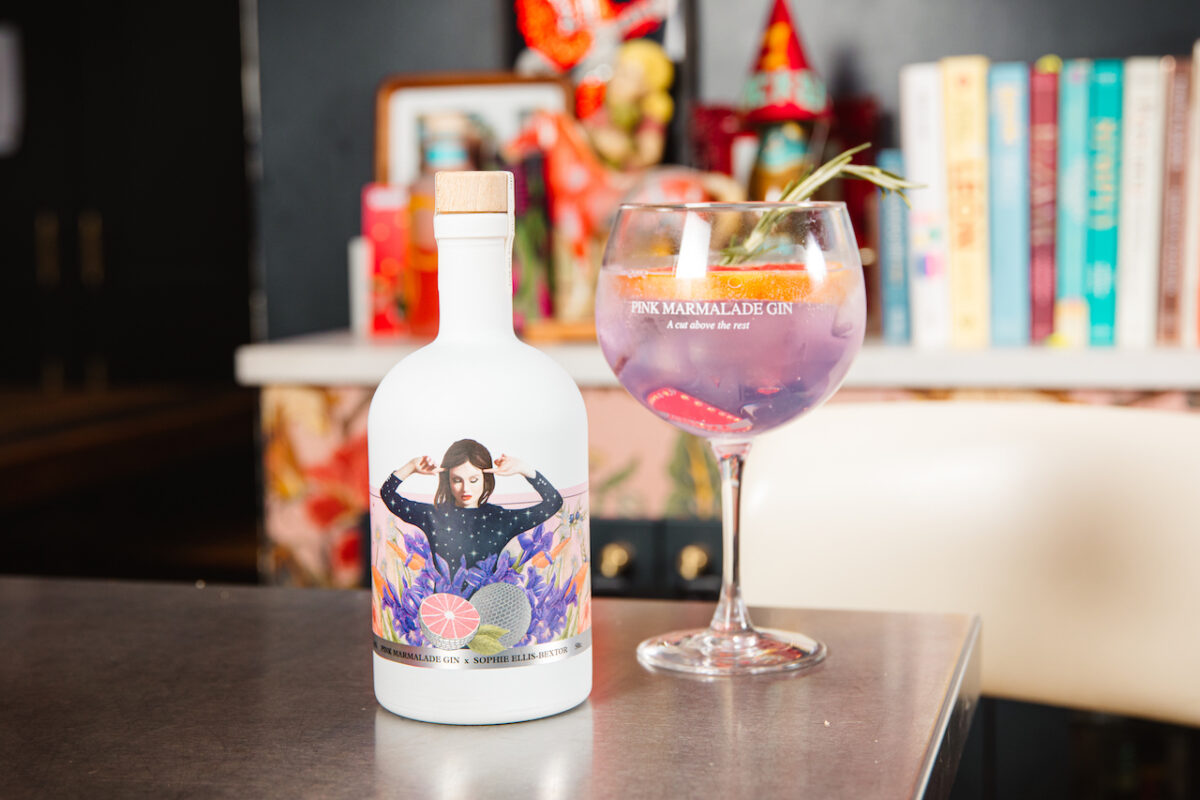 For a gin loving, disco loving mum, this is THE ultimate gift – Pink Marmalade Gin's limited edition Sophie Ellis Bextor bottle.
With just a small batch available you'll have to be super quick, because not only is the bottle one of the coolest we've seen, the gin is incredible too! Definitely to be drank while dancing, it features the signature colour changing gin with actual pink marmalade at its heart and a combination of some awesome botanicals which include pink peppercorns and kaffir lime leaf. Each bottle also comes with a special cocktail recipe courtesy of Sophie herself, while a percentage of every bottle is being donated to 'We Make Events' during this tough time. Buy it here.
Angela Langford 'Dream a Little Dream' Bodywash (£16.50)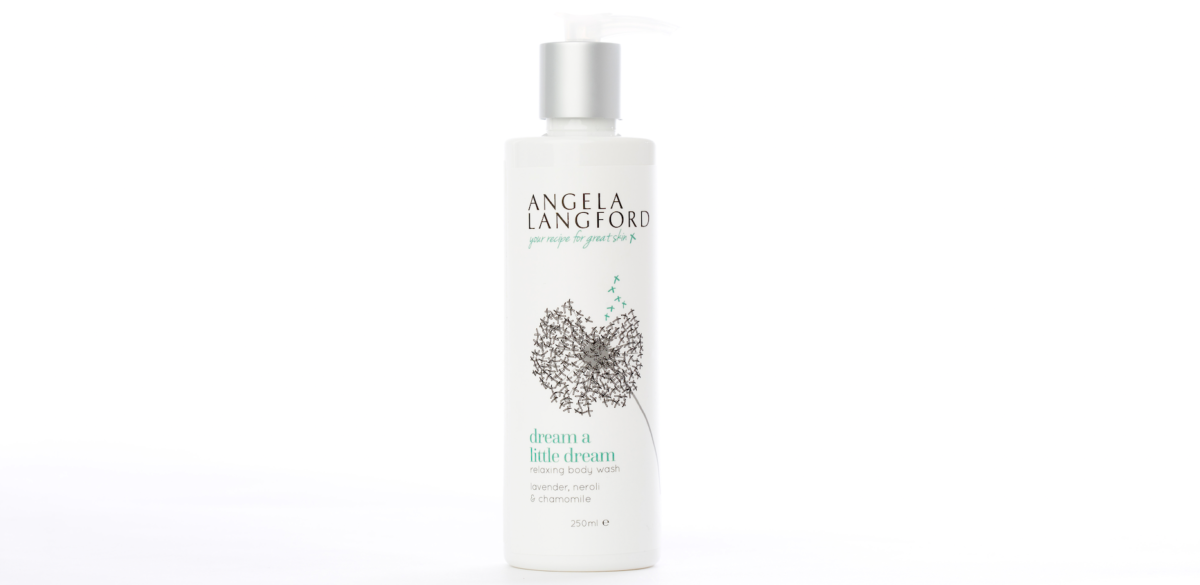 We remain in awe of Angela Langford who as well as being a master baker (finalist of Masterchef UK in 2014), she's also built and incredible skincare line of gorgeous products which are all totally natural.
Not only do they look good, smell great and really nourish your skin, you'll always know exactly what's in them – and you can't say that about many products!
With a full range for face and body with recipes by skin type and skin concern, we love the sleep inducing 'Dream a Little Dream' bodywash which makes a great luxurious gift for Mother's Day. Containing neroli, lavender and chamomile, the smell when you pop the lid just relaxes you instantly, while the body wash itself feels like a cleansing milk on the skin. It can be used both as a bubble bath or shower gel and is best used before bed for the ultimate in relaxation. Buy it here.
Seven Hills Gin (£31.99)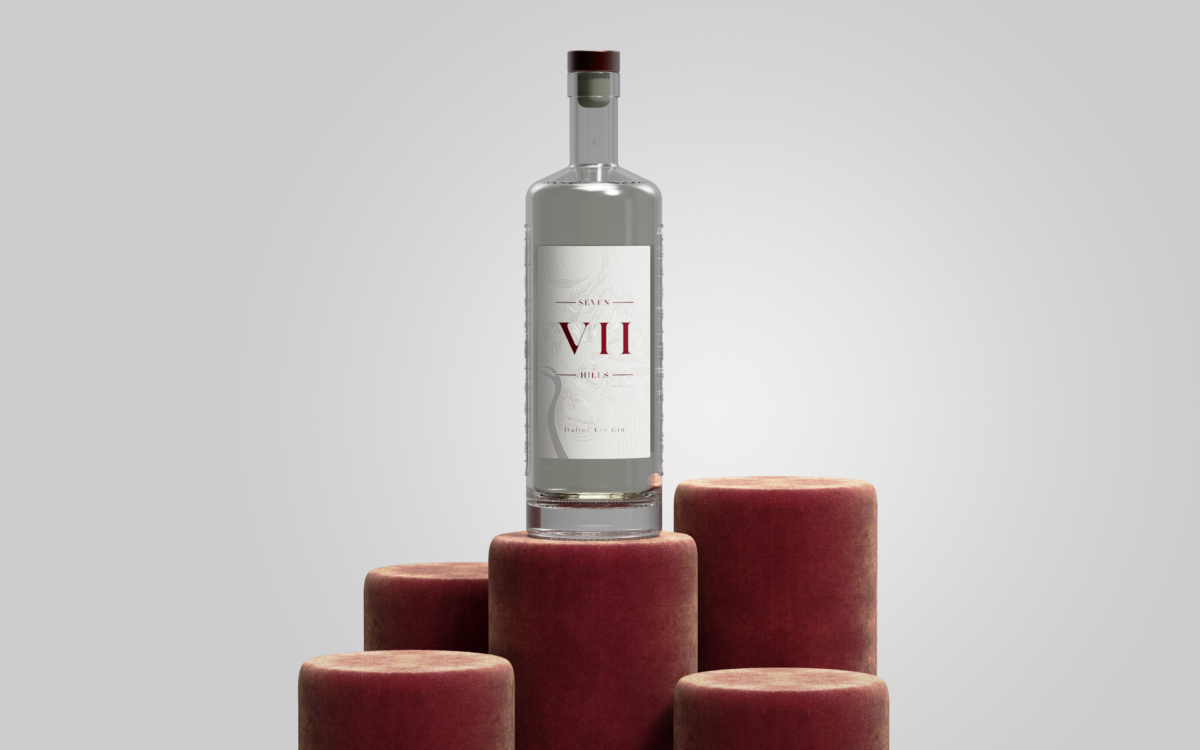 The perfect gin for spring, this award-winning Seven Hills Dry Gin is smooth and refreshing. With a unique blend of flavours including juniper, chamomile and pomegranate, it is delicate and effortlessly delicious. The Seven Hills distillers are proud of their Italian heritage and want to give you an authentic taste of Italy. Inspired by their Roman ancestors, all of the ingredients are locally sourced at the distillery near Turin, and they were all used in Roman times for culinary or medicinal purposes. This gin is specifically designed to create the perfect negroni: just add vermouth, bitter liqueur and a slice of orange. We also love it with a slice of lime in a good ol' fashioned G&T! Just like the sleek bottle, this gin has no need for frills or fancy flavours: you really can't beat a classic, Italian gin. (70cl/43%). Currently on offer from Amazon at £31.99
Olverum The Dry Body Oil (£38)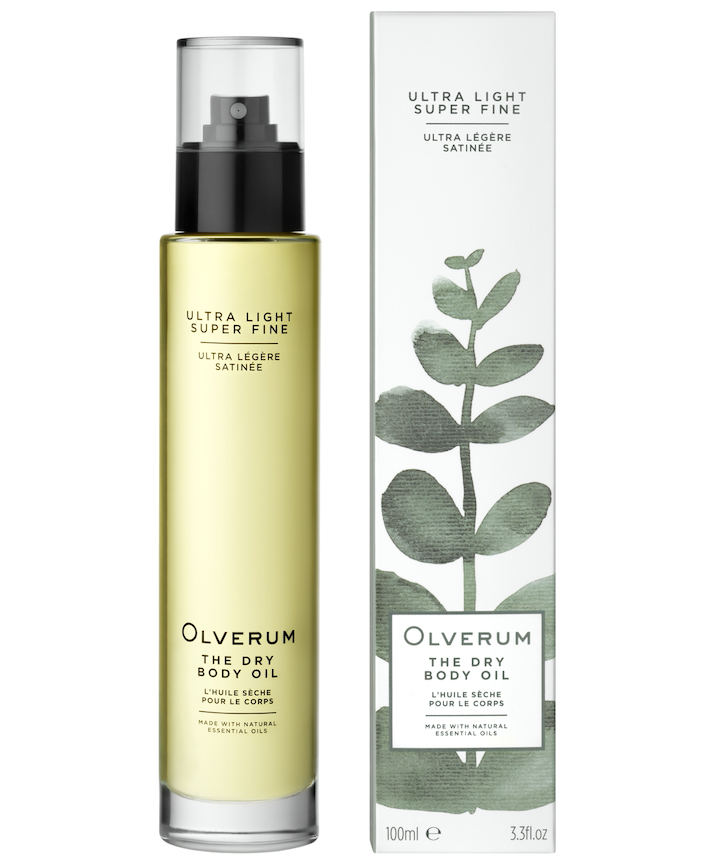 Olverum's products seem to cast a spell over the Luxe Bible team whenever we use them – one that makes you repeatedly want to smell your own skin after using. Olverum products have a fascinating history dating back to 1931 in Germany with a closely guarded secret recipe – when you smell The Dry Body Oil, you'll realise why!
In a slender, luxurious bottle, the oil itself is a lightweight mist, sinking effortlessly into skin while feeling deeply nourishing before leaving a dry finish which won't rub off on clothes. The fragrance is something else – courtesy of the infusion of 30 essential and cold-pressed botanical oils and contains Alaria Esculenta extract known to boost hyaluronic and collagen production.
Available from the Space NK website.
ESPA Restorative Candle (£35)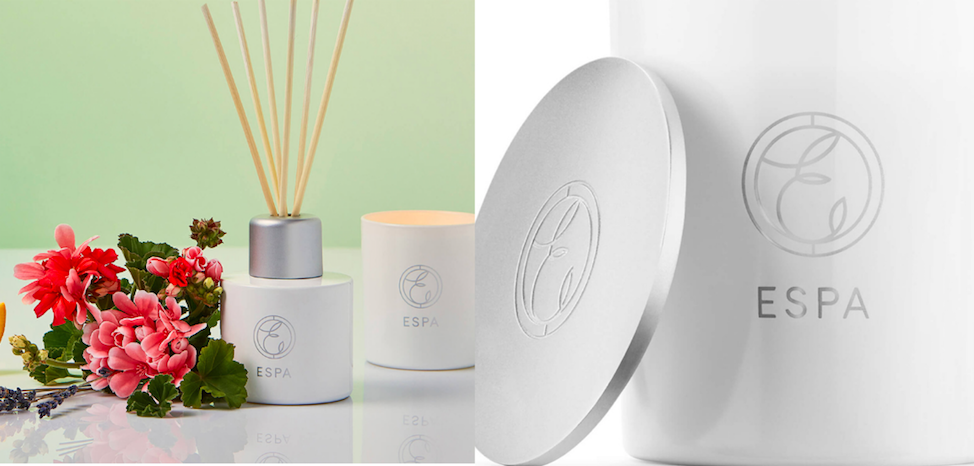 We unwrapped the ESPA Restorative Aromatic Candle and couldn't believe the scent which travelled through the packaging to fill the room. If you've ever been to a spa which uses ESPA products, then you'll be transported back there immediately, lulled into a soothing, relaxing cocoon! This particular candle is hand poured and the soy candle sits pretty in a white lacquered luxurious container adorned with the swirling ESPA logo and silver cover.
With a signature blend of aromatherapy oils, the infusion includes rose geranium, sweet orange, lavender and palmarosa for a scent which will comfort, calm and transport you to tranquility as soon as you light the wick, while making you feel like you're perfectly in control. Other candles in the range include Soothing, Energising and Positivity. Available from the ESPA website priced at £35.
Ted Baker Gift Sets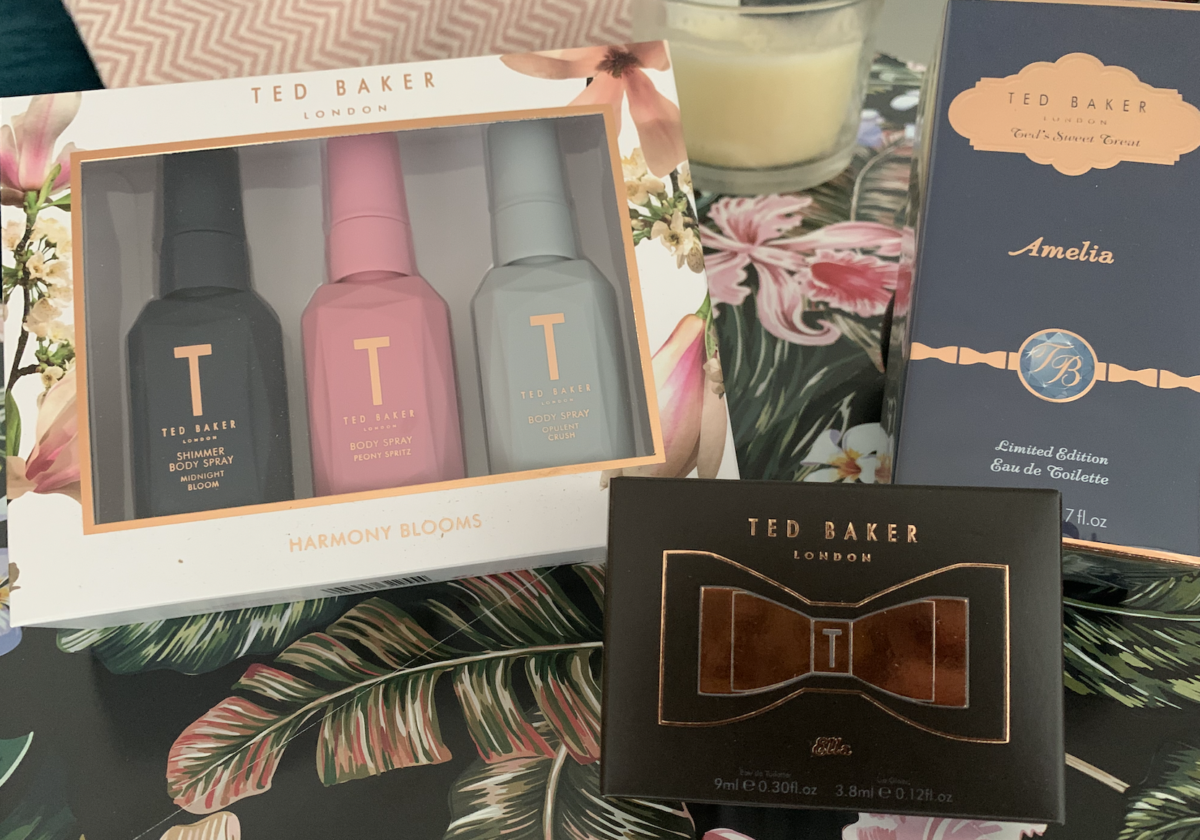 The Ted Baker range has tonnes on offer, making their gift sets and perfumes the perfect pressie for Mother's Day. We love the Mini Body Spray Trio Gift Set (£7.50 currently at Boots), which includes a Midnight Bloom shimmer spray, Peony Spritz and Opulent Crush. The pretty bottles are gorgeously packaged as you'd expect from Ted Baker, while they're a super handy size for mum's handbag. We also love the limited edition 50ml Eau de Toilette Amelia (£24). With base notes of tonka bean and patchouli, heart notes of jasmine and liquorice and heady top notes of sweet rhubarb, almond and magnolia, this is a lovely light fragrance which mum will love.
The Mother's Day at Home by Shangri-La Hotel Hamper (£135)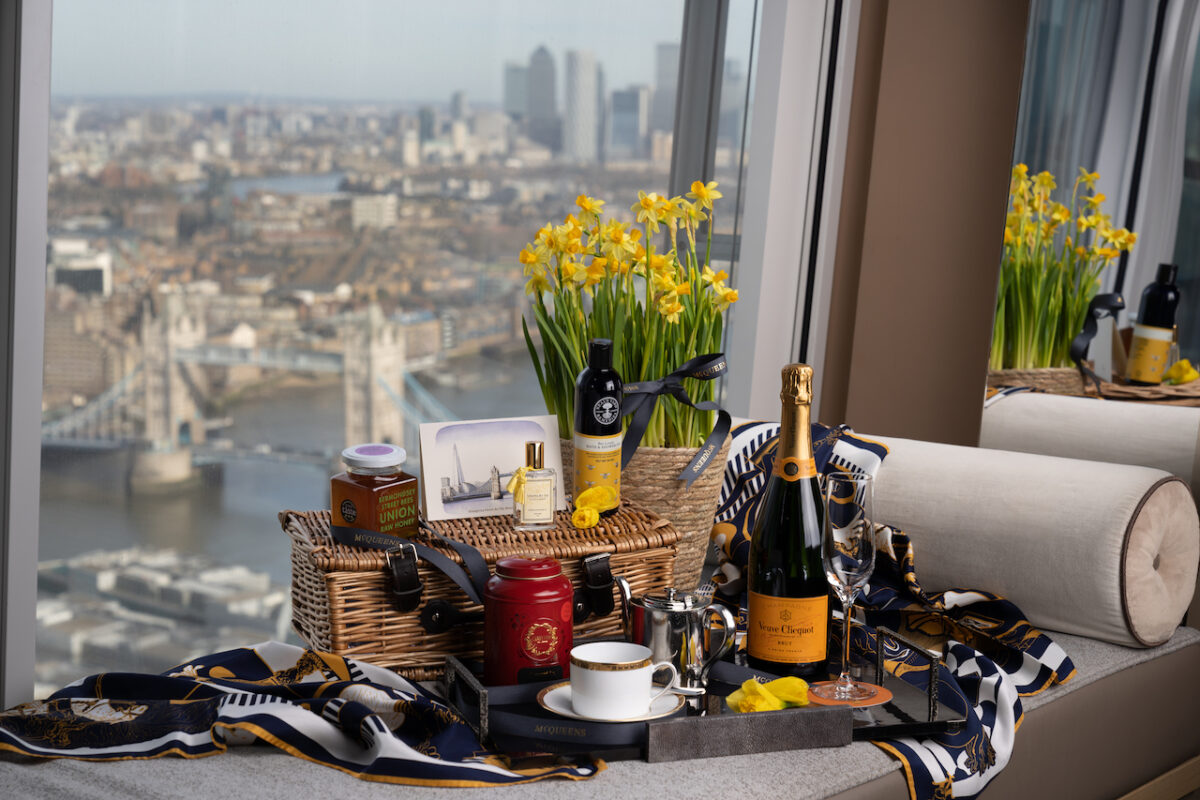 We might not be able to treat mum to stay at the Shangri-La this year, but we can definitely bring the Shangri-La to her! This luxurious hamper has absolutely everything you could need with a range of treats from local London artisans.
Including Bee Lovely Bath and Shower Gel from Neal's Yard Remedies, 'Metro Collection' Royal Albert Dock Raw Honey sustainability produced by Bermondsey Street Bees, there's also the Shangri-La's signature scent room spray (which is dreamy), a tin of signature Afternoon Tea blend, and a bottle of Veuve Clicquot Champagne to really go all out on the celebrations. For added wow factor, go for the deluxe version which is priced at £165 and comes with a bloom-at-home Spring flower basket from McQueen's flowers. There are indulgent treats in the form of post lockdown champagne afternoon tea vouchers (valid for 12 months) as well as staycations too – check out the full range of offerings here.
Lola Rose MAMA necklace (£95)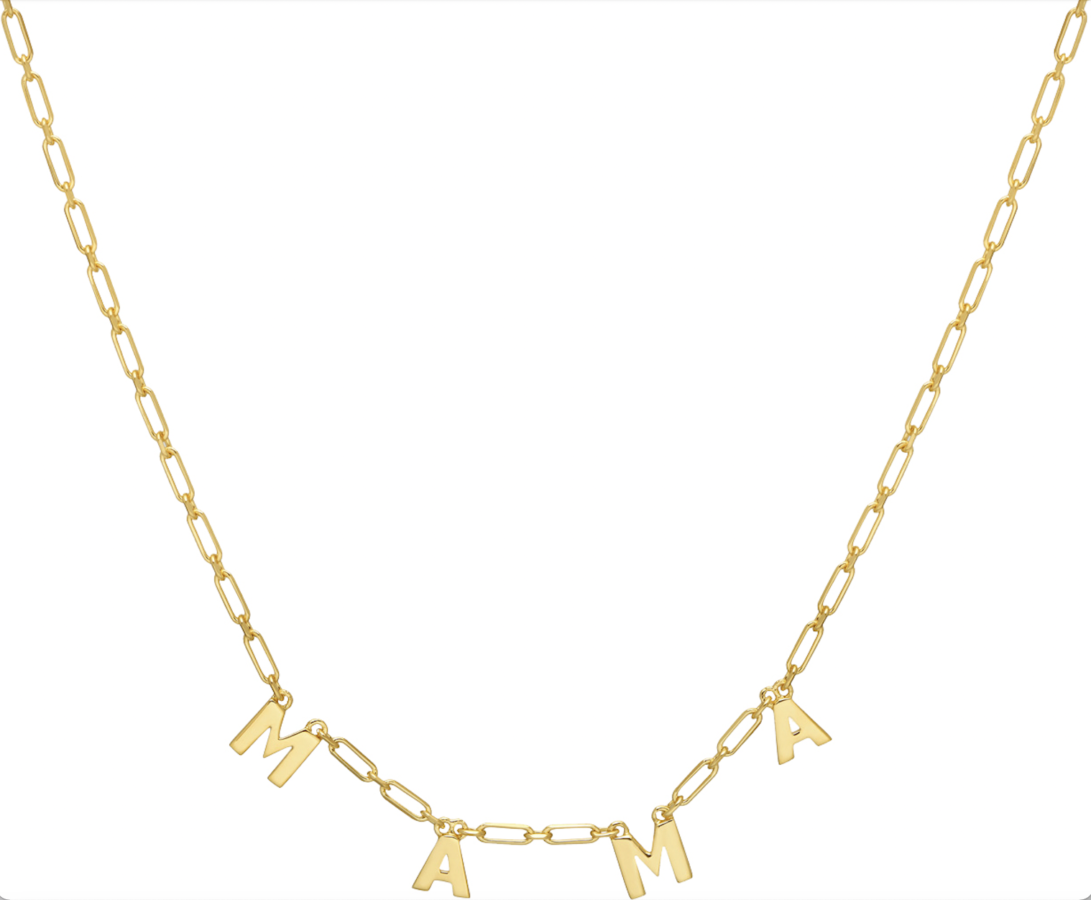 If you want to buy a piece of memorable jewellery for mum this Mother's Day, then we love this Lola Rose necklace available in both gold and silver. With the letters MAMA hanging from a slender chain, she'll always be reminded of who bought her it! Chain length 16-18 inches, available to buy here.