For outstanding seafood at one of London's most iconic hotels, Kaspar's at The Savoy makes for a luxurious evening out any night of the week.
Named after the hotel's very own black cat, Kaspar's elegant art-deco dining room boasts beautiful interiors with stunning high lacquered marble flooring and a central circular oyster bar sporting theatrical icicle chandelier shards.  For oysters and champagne, this is exactly where I'd want to be sat!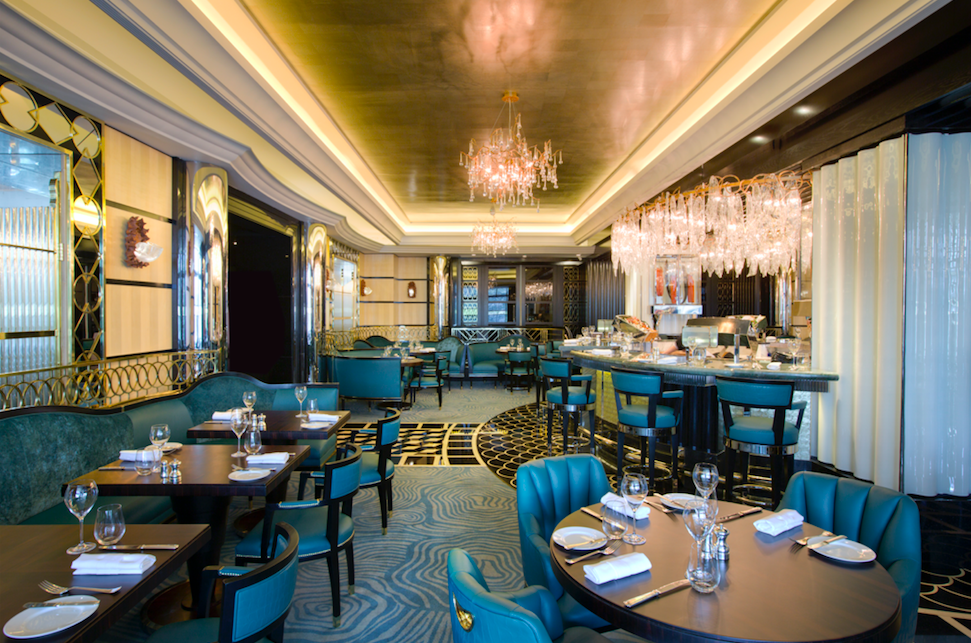 With a new chef heading up the kitchen, Joost Bijster brings to Kaspar's a wealth of knowledge from his brilliant career, most recently working at the Restaurant Park Society in Bangkok, Thailand.
The service at Kaspar's is elegant and old school but approachable and relaxed… Back in the old days of course, the restaurant was full of Hollywood starlets and West End celebrities but even though it's a little more informal now, it's still great for the occasional celeb spot and always a restaurant I'd want to dress up for.
After our names were taken at the front desk and coats were assigned to the cloakroom, we were taken to our lovely banquette table with a great view of the restaurant.  Warm bread and salted butter were brought out almost immediately, which my disappointed gluten-free friend wasn't allowed to devour along with me..  However, five minutes later, a specially cooked batch of baking hot gluten-free bread was brought to the table and was so delicious, I can honestly say I couldn't taste the difference!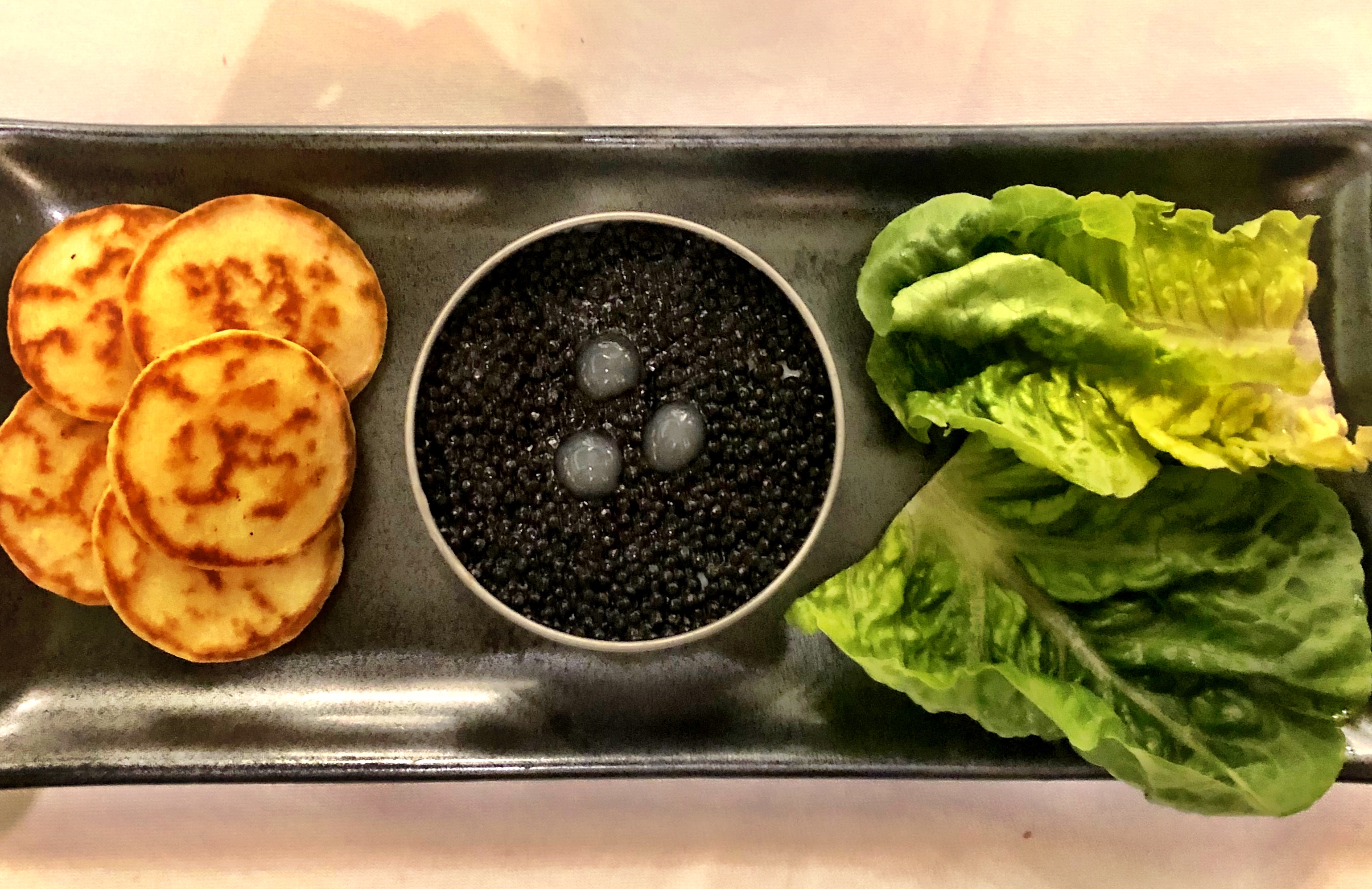 With a frequently changing menu, seafood is of course, at the heart of Kaspar's menu.  With a full selection of dishes from the central seafood counter including oysters and mussels, we went straight in for starters.  I went for the Cornish crab with burnt lemon, Avruga caviar and blinis.  The beautifully flavoured crab meat was smokey and delicate, while the Avruga caviar (which isn't caviar at all, but golden herring cleverly formed into imitation fish eggs,) had all the gorgeous taste of real caviar, glowing atop of mini blinis which were dainty enough to be devoured in one mouthful.
My friend went for the king crab terrine with baby leek tempura a green pea puree.  The balance of flavours was perfect and this was a beautifully presented dish.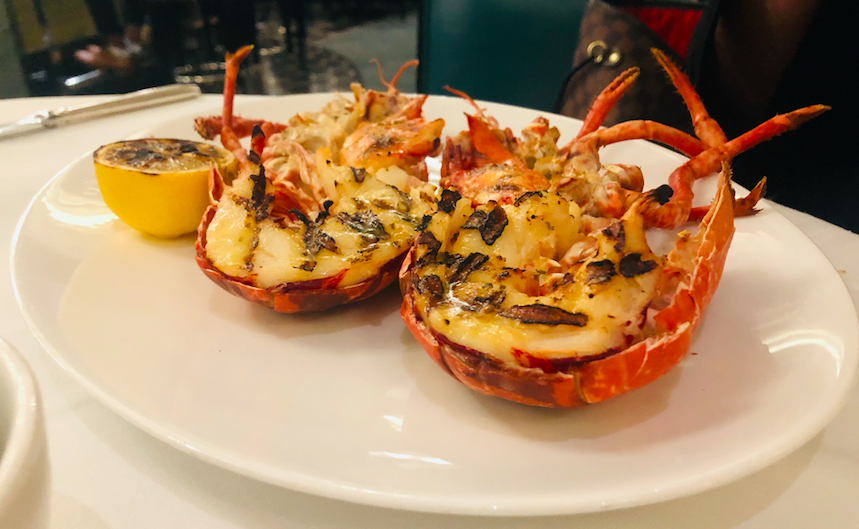 Going all out for our main courses, I went for one of the signatures – the Kaspar's lobster linguini with confit leek, lobster emulsion and parmesan.  A really hearty, dish, the lobster was undeniably fresh, while the emulsion was rich and satisfying – perfect for a cold November eve.  My friend ordered the Isle of Harris 500g drawn lobster and there was a definite case of food envy going on when it arrived at the table!  Unable to resist, we both devoured chunks of satisfying lobster meat, washed down with a silky smooth bottle of  2016 Sancerre.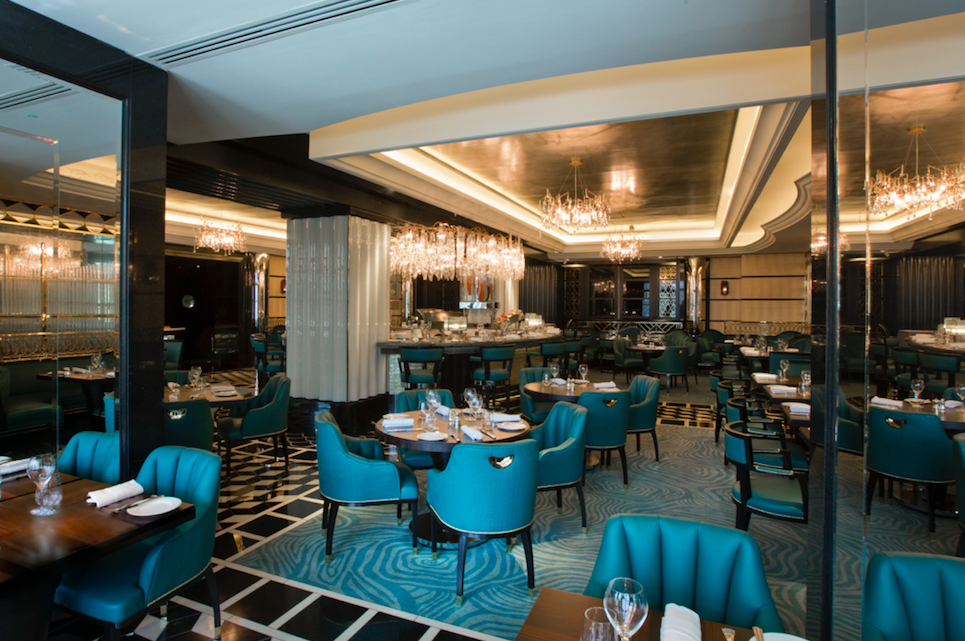 We swerved dessert but instead went in for the Chef's Selection of Artisan Cheeses smothered in ale chutney  and accompanied by a lively sweet Hungarian Tokaji – the combination of flavours all danced together in perfect harmony and made for a fabulous end to a wonderful dinner.
A timeless London classic, Kaspar's at the Savoy never disappoints.  Click here for the website.