Get your freak on this Halloween across London and Manchester with some hair raising spooktacular celebrations which will really get the pulse racing and the cocktails shaking! With this year's events including Squid Game inspired bingo, special pumpkin based additions to some epic special menus, and deadly DJs and club nights to show off your fiendish fancy dress, here's our pick of the best places to show your sinful side on October 31st.
Halloween in London
Squid Game inspired Bingo at Hijingo, Shoreditch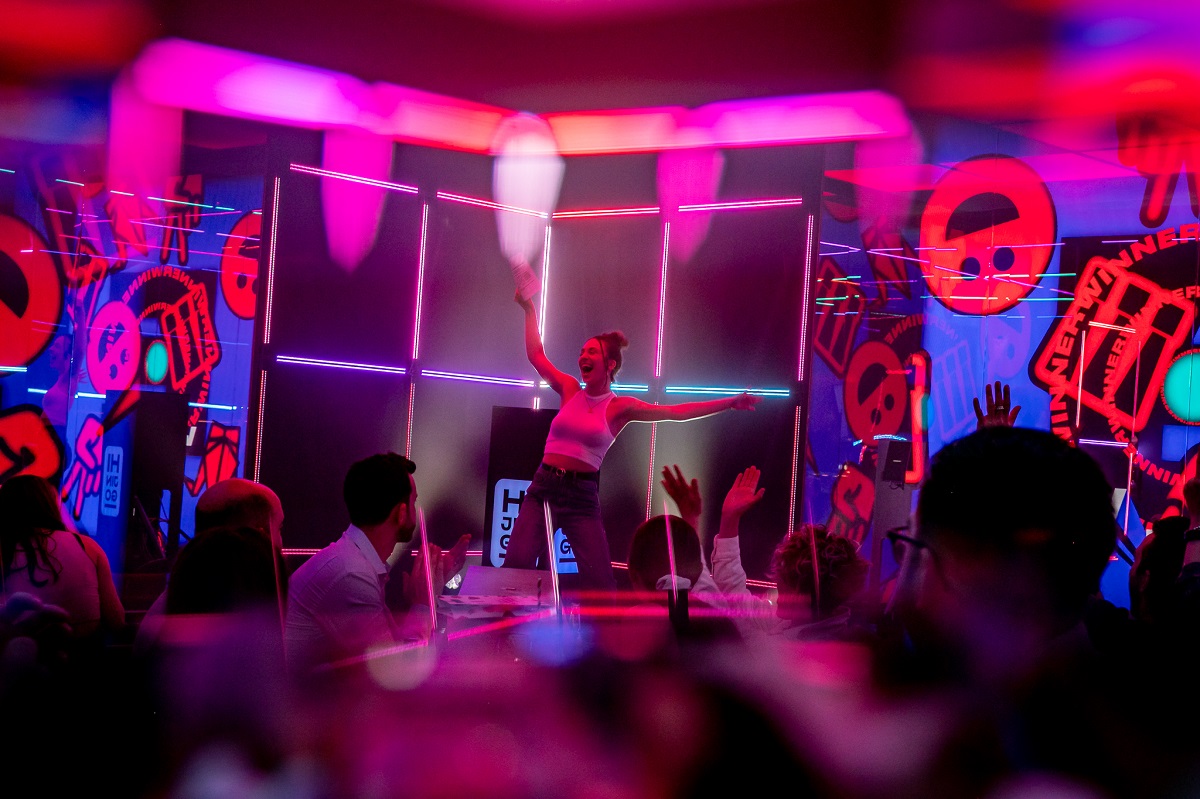 Grab your green tracksuit and head down to Hijingo Shoreditch for a Halloween weekend like no other! On Saturday 30th and Sunday 31st October, the Hijingo Black Cat Brunch will offer up Halloween cocktails, deadly food, bottomless beer and prosecco and of course, bingo.
Hijingo's staff will be parading the Halloween haunt in full Squid Game dress, while there'll be a Showtime Tunnel, freaky film projections and loads more. Prices start at £20 – there's your green light right there to get booking. Watch the vid to get a taster of what to expect here.
Chotto Matte
Day of the Dead celebrations at Chotto Matte include an epic collab with Mexican Tequila brand Código. From Tuesday 26th October to Tuesday 2nd November, there'll be a range of delicious Nikkei dishes on offer, incredible entertainment, and limited edition cocktails including 'Midnight in Lima', with Código Anejo Tequila, amontillado sherry, cocchi di torino vermouth and blackberry smoke. On Saturday 30th October Chotto Matte will be putting on an extra special show with DJ sets and musicians all day. Book here.
The Ivy Soho Brasserie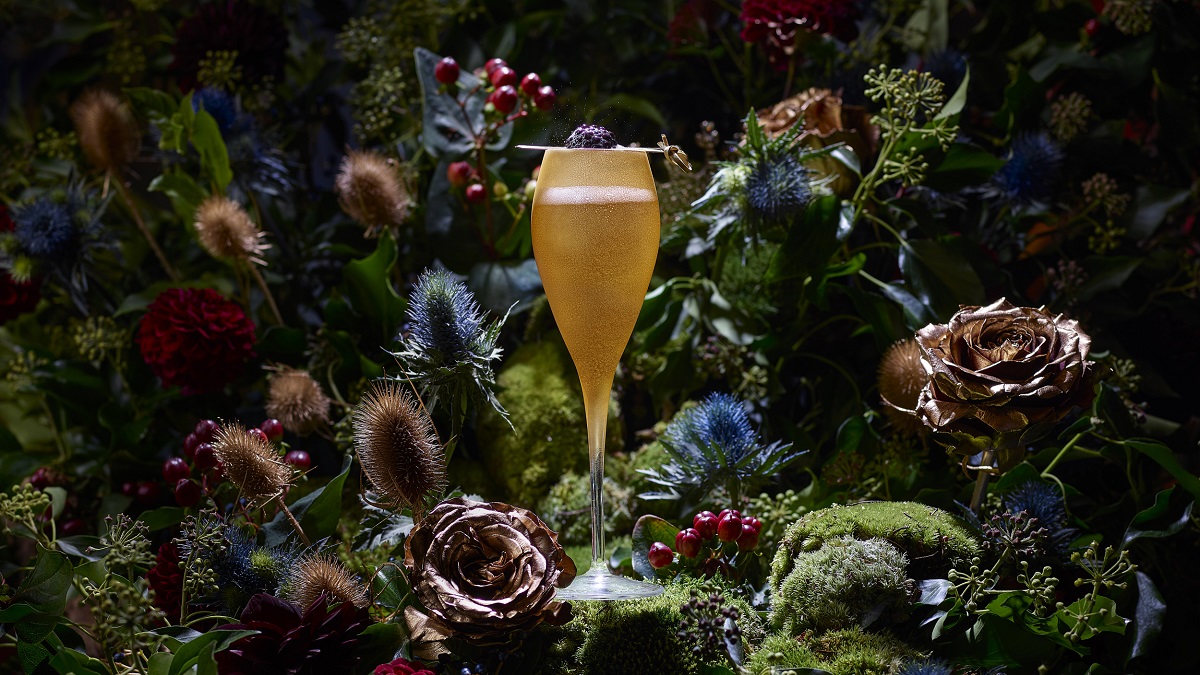 Where better to indulge in Deadly Sins than at The Ivy Soho Brasserie? Until Sunday 7th October, guests will be able to enjoy a series of limited edition cocktails including Wrath priced at £10.75 – a blend of Horse With No Name Bourbon infused with Habanero pepper, Fever-Tree Ginger Ale, Angostura Bitters and Maraschino cherries, and Greed (£12.75), with Monkey 47 Black Forest Gin, lemon juice, cherry and Ivy Champagne served in a golden finished Champagne flute. Go all out on Saturday 30th October with The Ivy Soho's incredible Deadly Sins style entertainment when there'll be themed performances and DJ sets. Make a reservation here.
Halloween at The Prince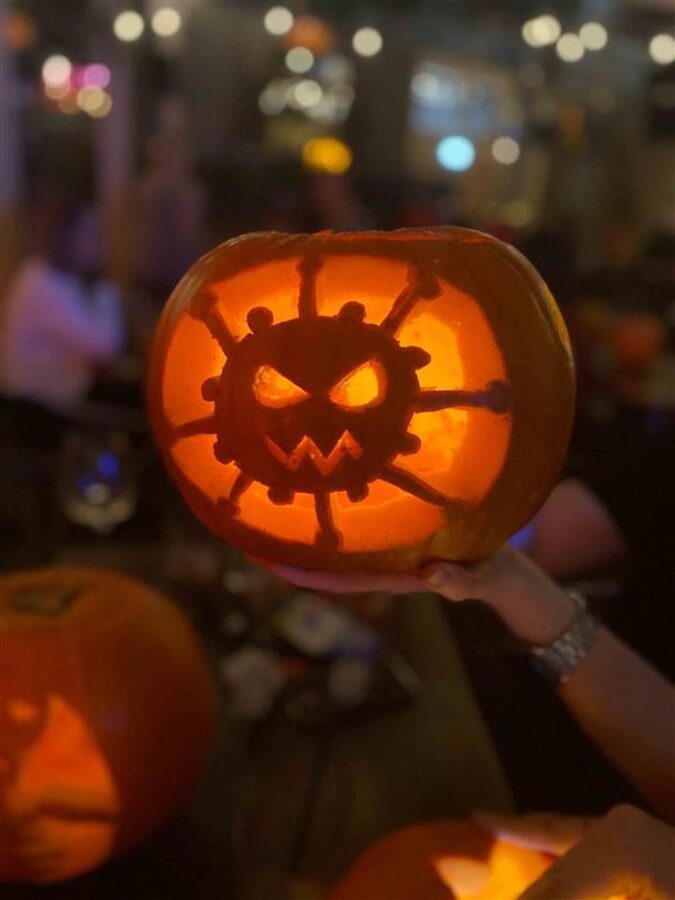 Show off your creative side on Tuesday 26th and Thursday 28th October at The Prince's pumpkin carving party with prices from £10 and reservations available between 12-3pm and 3-6pm. Then on Friday 29th October, it really is Fright Night with an awesome Halloween party from 6pm – 1am featuring DJs and themed performances – it'll be a night to remember so definitely don your best fancy dress! Get your tickets here from £20. Want more? Enter the Bottomless Brunch House of Horrors on Saturday 30th and Sunday 31st October priced at £35pp with two hours of limitless selected drinks and a food voucher included.
Halloween at The Mansion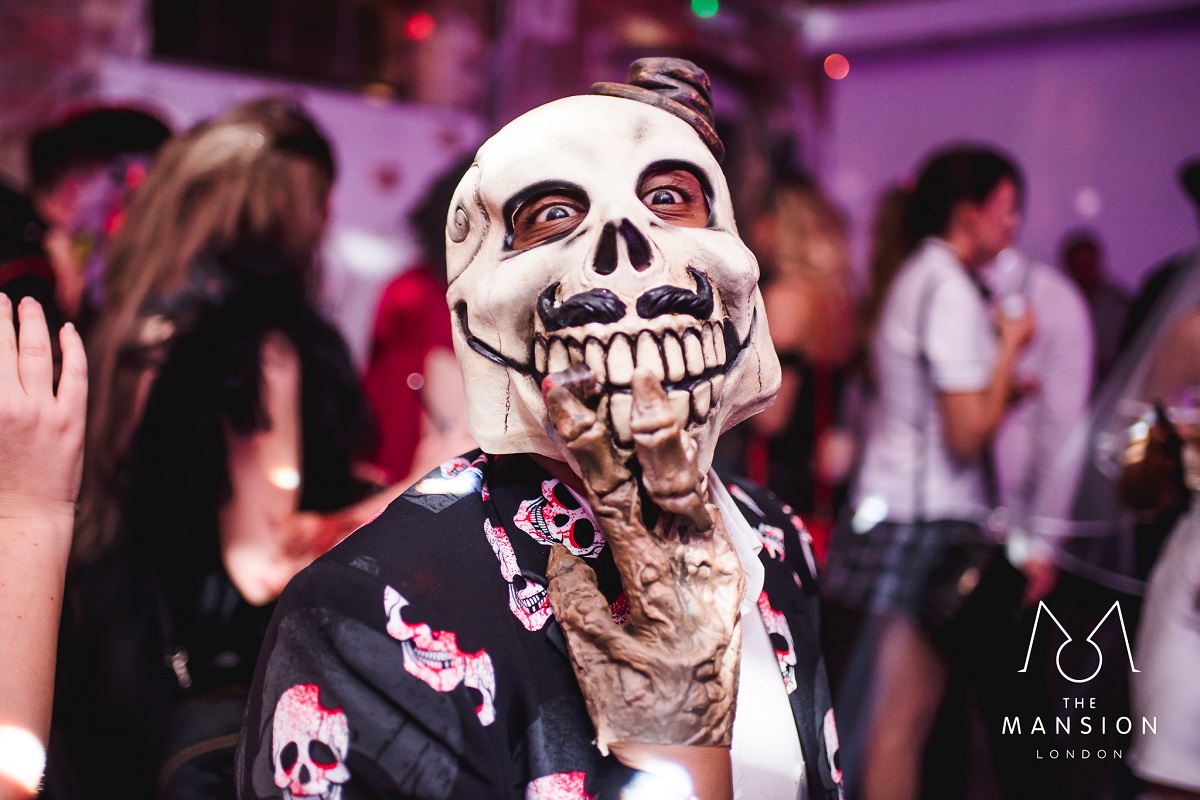 Partnering with new dating app Spotabl, The Mansion who are known for their awesome parties in secret locations will be hosting a massive Halloween extravaganza on Saturday 30th October. Details of the exact location will be revealed 48 hours before the event, but guests can expect plenty of space to mingle with potential dates in the graveyard, while enjoying three dance floors and a VIP area, frightfully good Lebanese food and Halloween Cannibal cocktails. Fancy dress is a non-negotiable as guys and ghouls come together for a night where the singles can mingle. What's more, there's 50% off drinks before 10pm. Get your tickets here priced at £30. (9pm – 4am).
Percy's Halloween Party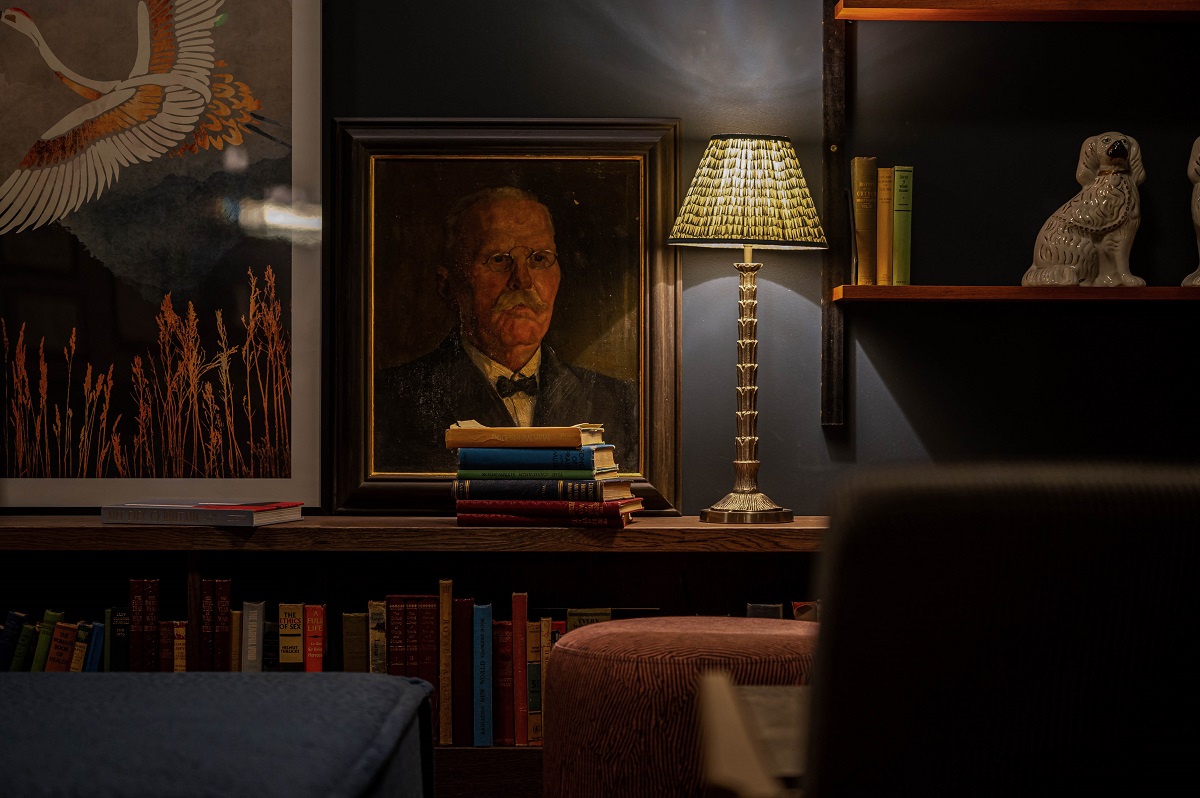 What do you mean you haven't been to Percy's yet?! London's hottest new venue on Kensington High Street will play host to a Halloween party like no other on Saturday 30th October. In collab with premium mixer brand Two Keys and a whole range of special cocktails, the drinking den will be transformed with spooky décor and awesome DJs including Fat Tony, DJ Sai and Twiggy Garcia who will be spinning the tunes. Get your tickets from £20, here.
Dirty Bones Carnaby Street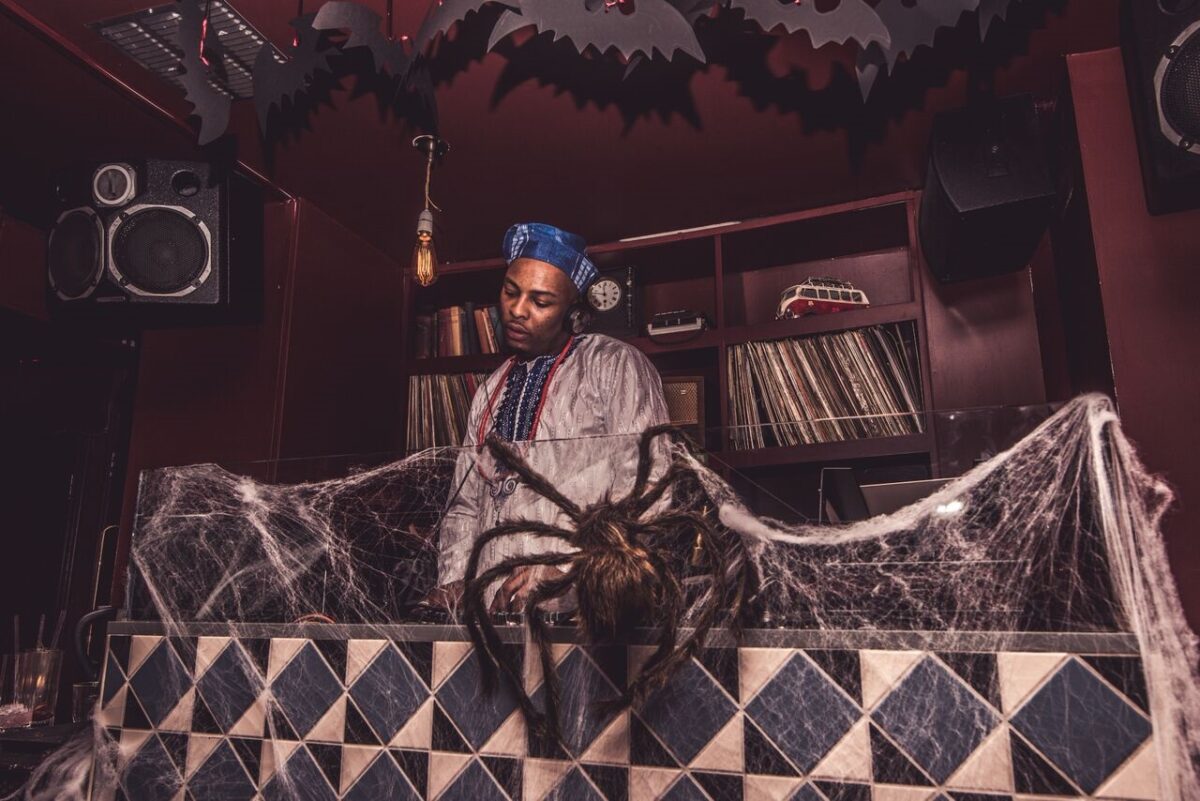 Both deadly and delicious, the brand new Dirty Bones on Carnaby Street will host the ultimate spooktacular on Saturday 31st October, along with spectre-tacular shenanigans at Kensington, Shoreditch and Oxford. With awesome food, DJs on the decks and killer cocktails, you can get your tickets here, or chill out at Dirty Bones Kensington on Sunday 31st October with a scary movie. Tickets are £15 for Ghostbusters and include a drink and popcorn.
Sumosan Twiga goes VOODOO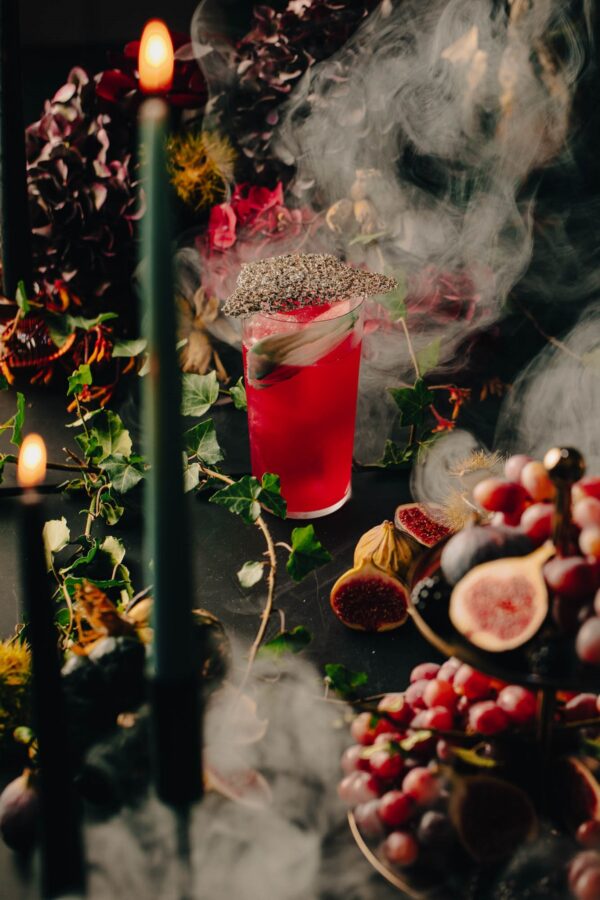 On Saturday 30th October, guests can enjoy a spooky VOODOO brunch between 12-4pm at Sumosan Twiga – the most glamourous place to celebrate Halloween. Offering up signature brunch through the day, Sumosan Twiga's night time revelry will include live DJs Siggy Smalls and KAT X with prices starting from £100pp for the first sitting and £200pp for the second. Book here.
Halloween at Oblix East at The Shard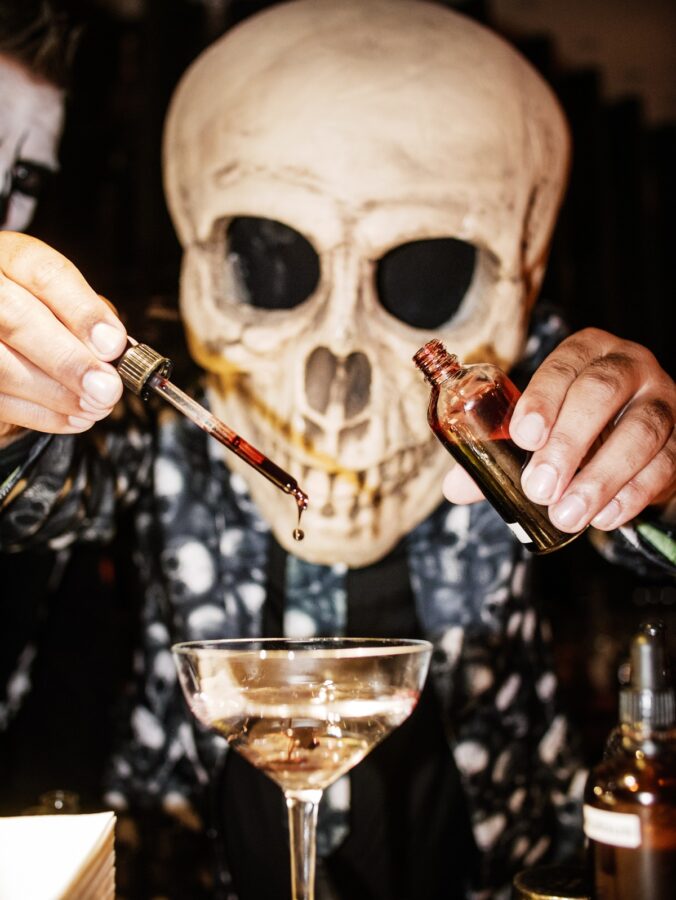 Oblix East at The Shard will welcome guests to celebrate Halloween in style on Saturday 30th October. With a long list of cocktails on offer, the festivities will include themed entertainment, live DJs and plenty of fancy dress for plenty of Instagram opportunities! All this, set against the backdrop of those magical views over London, and no tickets are required – Oblix East will welcome walk-ins from 9pm, or book in advance if you prefer, by clicking here.
Crazy Pizza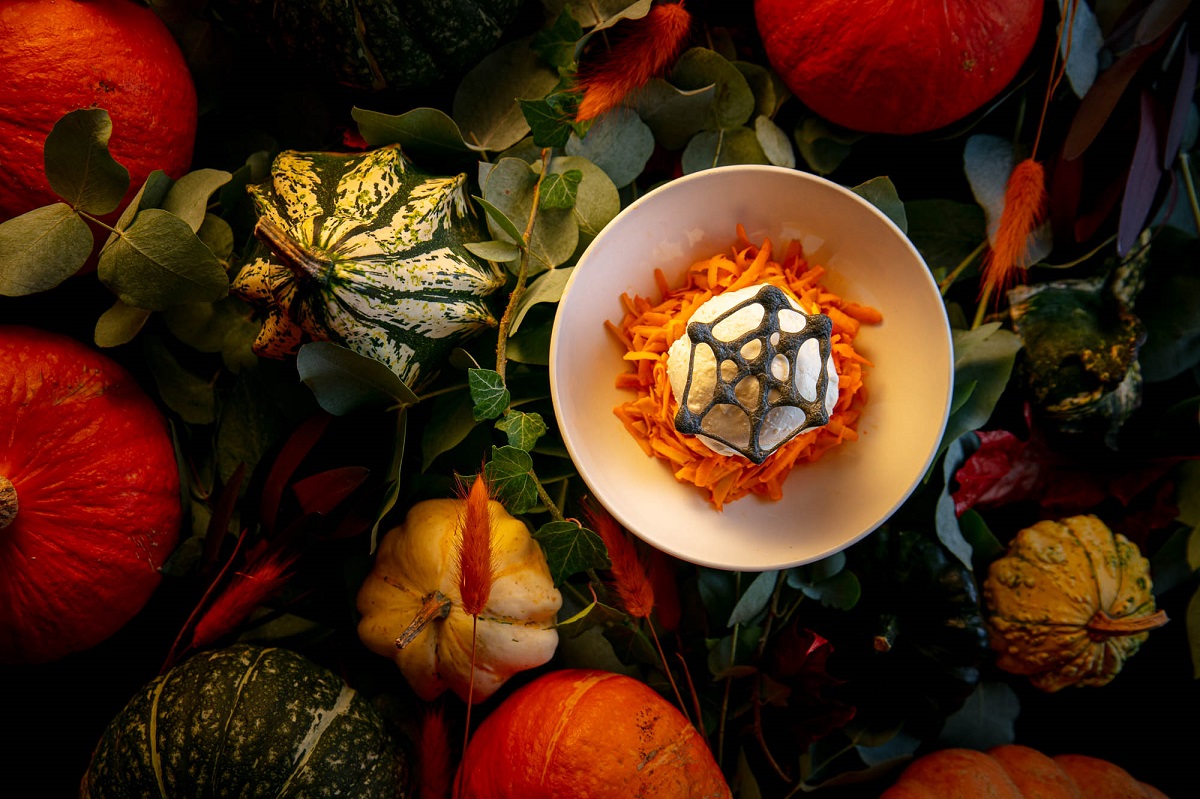 There's a Creepy Crazy Bubbles Brunch happening at Crazy Pizza Marylebone this Halloween! Enjoy the signature brunch with spooky twist for £135pp between 12-4pm, while there'll be drinking, dining and dancing in the evening with amazing entertainment, music and dancers. What's more, there's new dishes on offer from 28th – 31st October, so you can feast on the likes of Pumpkin Arancini (fried rice balls with pumpkin, parmesan and truffle sauce) along with home made Tonda Mozzarella and a range of special cocktails. Find out more here.
'Brasserie of Fright' at Selfridges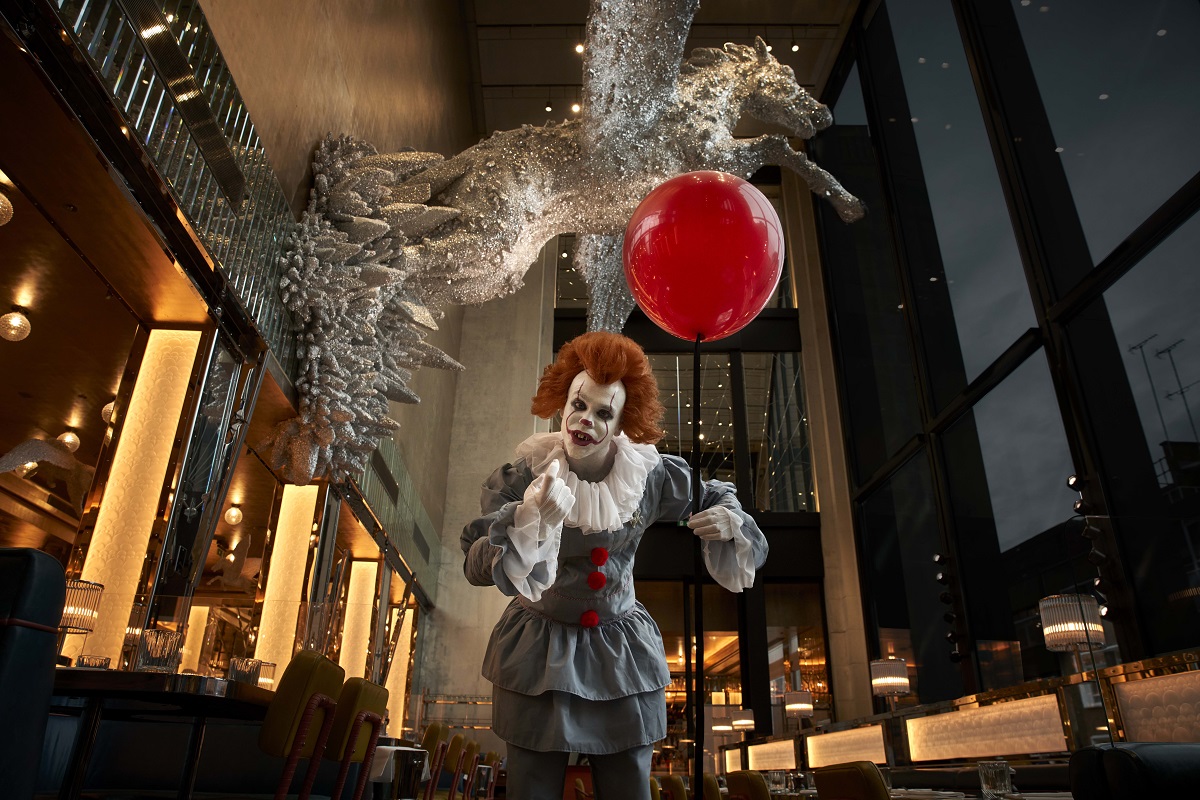 For four days from Thursday 28th October to Sunday 31st October, the 'Brasserie of Fright' at Selfridges will be offering a limited edition cocktail menu in collaboration with Edrington-Beam Suntory including scary concoctions like the Losers Club (£10.50), made with Highland Park 12 Year Old Scotch, Stones Green Ginger Wine, Manzanilla sherry and lemon bitters served in a smoke filled cloche. What's more, there'll be an accompanying deadly dessert – the 'Tasty, Tasty, Beautiful Fear' (£10.95) with Pennywise pumpkin cheesecake, raspberry crisp pearls, chocolate popping candy, hazelnut ice cream and cinnamon salted caramel sauce. While diners feast upon frightening delights, the restaurant will be filled with creepy characters such as the twins from The Shining and Rosemary's baby. (The limited cocktail list will be available from Monday 25th October – Sunday 31st October).
Halloween in Manchester
King Street Townhouse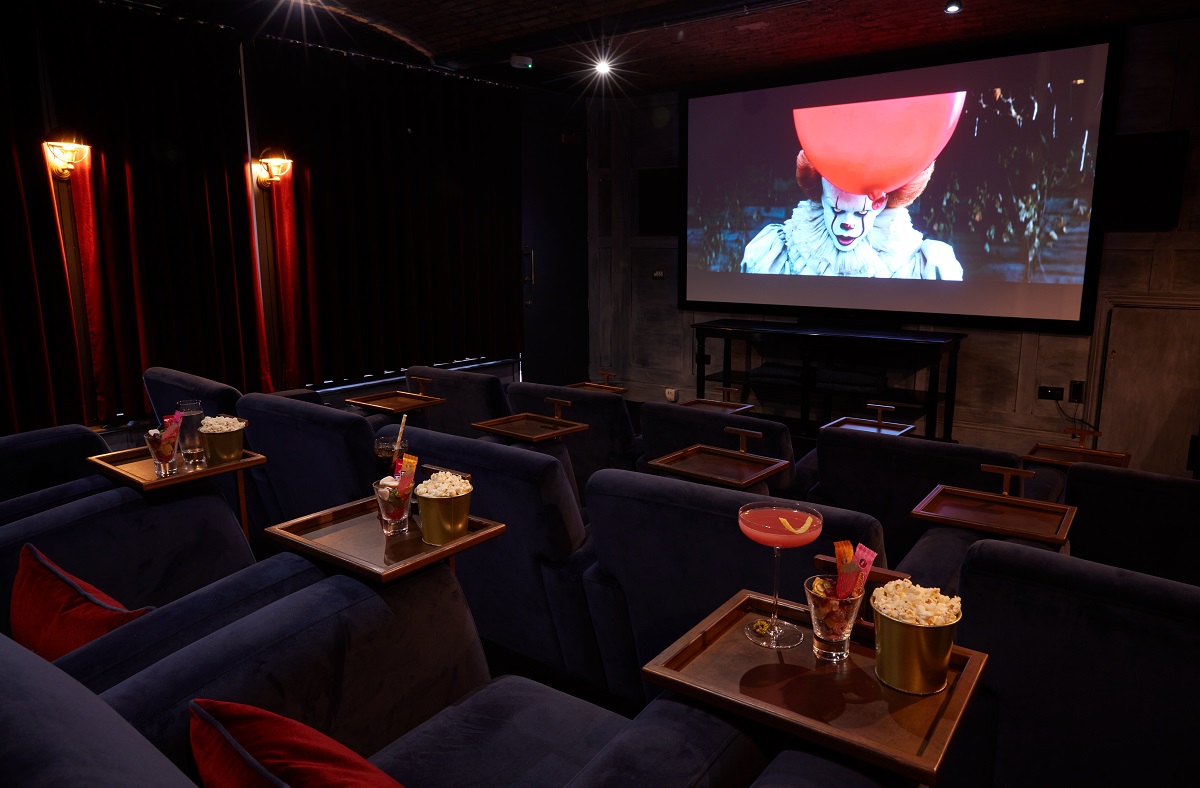 Manchester's luxurious King Street Townhouse will be serving up a series of fright nights in their cinema room with a number of spooktacular movie screenings from Friday 29th October to Sunday 31st October. Including Hocus Pocus, Beetlejuice and A Nightmare on Elm Street, tickets are £30pp (plus £2.83 booking fee), and include spooky film screening, sweet treats and a cocktail, mocktail or soft drink from the menu. Check out the screenings here and email reservations@kingstreettownhouse.co.uk to book your tickets.
The Ivy Spinningfields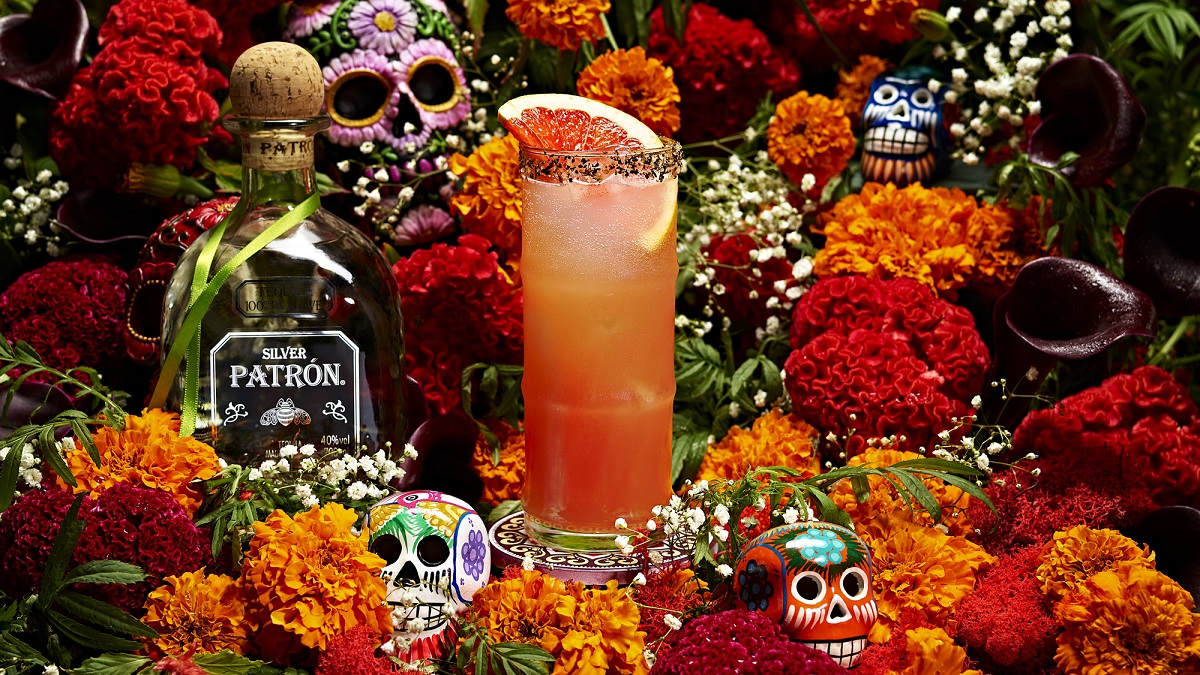 Until Sunday 7th November, The Ivy Spinningfields invites you to celebrate 'Día de Muertos' with a mouth watering menu of new and innovative cocktails in collaboration with PATRÓN. As you'd expect, The Ivy have put on a show with guests arriving to the venue able to enjoy a stunning floral installation including iconic marigolds, making for true Mexican vibes. From the Paloma Rosa (£10.50), (PATRÓN Silver, St. Germain Elderflower Liqueur, hibiscus, lime, grapefruit, and Fever-Tree Soda Water to the sublime signature Buena Muerte Margarita (£10.25) with PATRÓN Silver, agave, grapefruit, and coriander, there'll also be special celebrations on Saturday 30th October with live entertainment and DJs.
Halloween at Selfridges Trafford, Manchester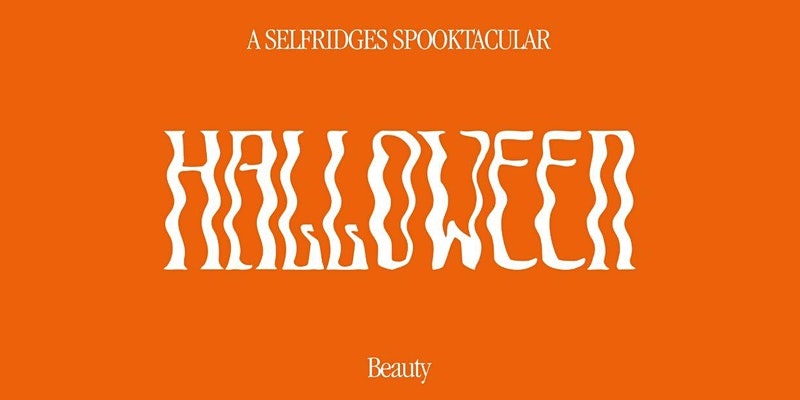 From Wednesday 27th October to Saturday 30th October, Selfridges Trafford will be running a series of masterclasses to make sure your make-up is on point for any spooky celebrations! Learn from Senior Lead Artist Grace Sloan how to recreate the perfect smokey eye at Charlotte Tilbury on the 27th between 1-4pm with the ticket price (£35) fully redeemable against any products. Get glam ready with M.A.C on 28th between 1-6pm when the ticket price (£35) will include a drink, a goodie bag full of samples and you can redeem the cost against any products, or join Join Urban Decay's Omni Artist for spooky secrets to looking spectacular. (£35 ticket price also includes drink on arrival, a goodie bag and the cost can be redeemed against Urban Decay purchases on the night.
Dia de Muertos at Ducie Street Warehouse and Native Manchester
Head down to Ducie Street Warehouse at Native Manchester for fun filled entertainment and Day of the Dead celebrations on Saturday 30th October with PATRON Tequila! With live DJs and performers there'll be brass bands, a parade and even specially curated food and cocktails. Stay at Native that weekend and also enjoy 15% with the code TREAT15 when you book here.