For a luxurious, comfortable stay, smack bang in the middle of Central London, Strand Palace Hotel is the perfect choice.
Location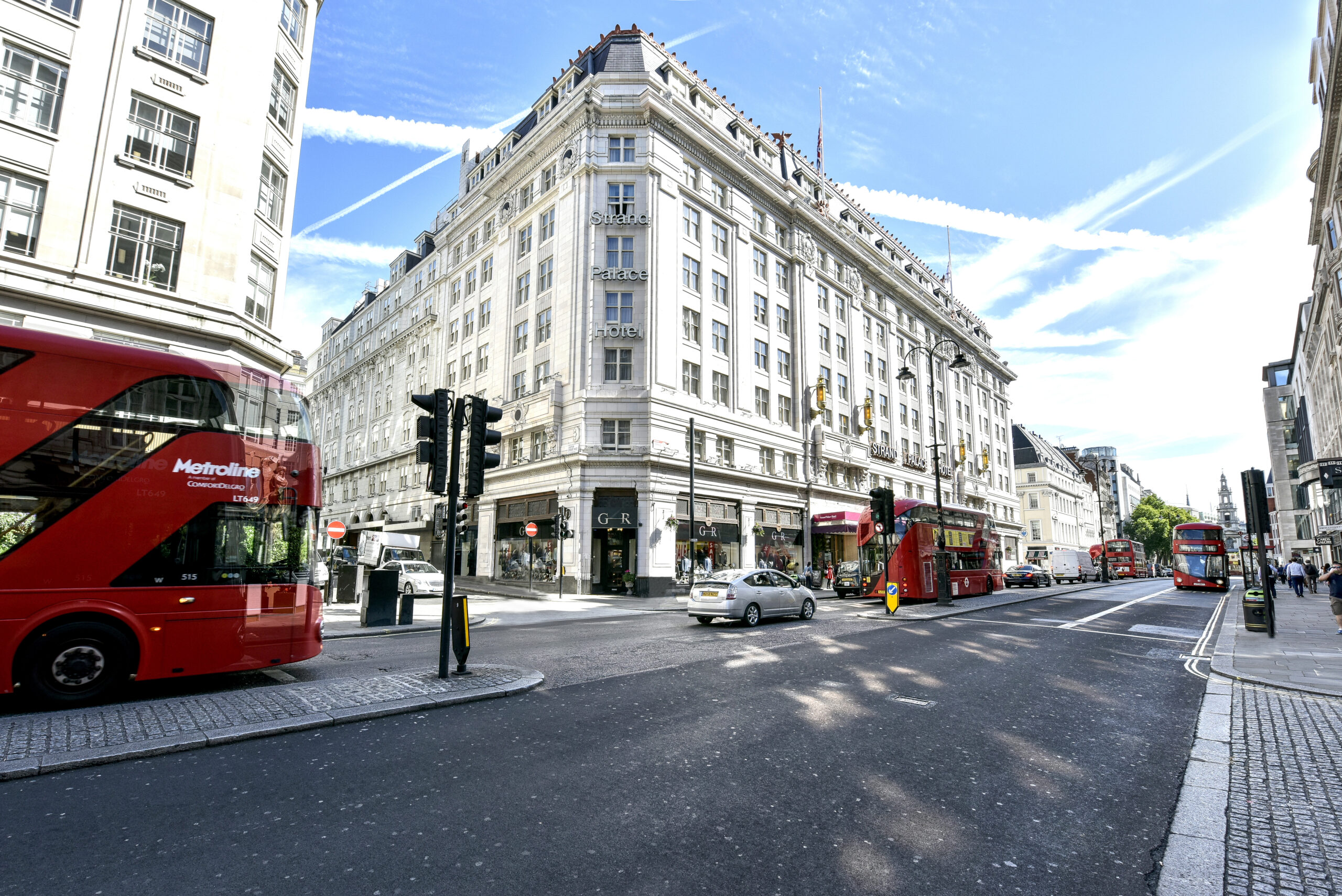 Located right on The Strand with a tonne of bars and restaurants on the doorstep, Covent Garden is a short stroll away, as is Waterloo Bridge, Charing Cross Station and Trafalgar Square, Buckingham Palace and St James' Park.
The Design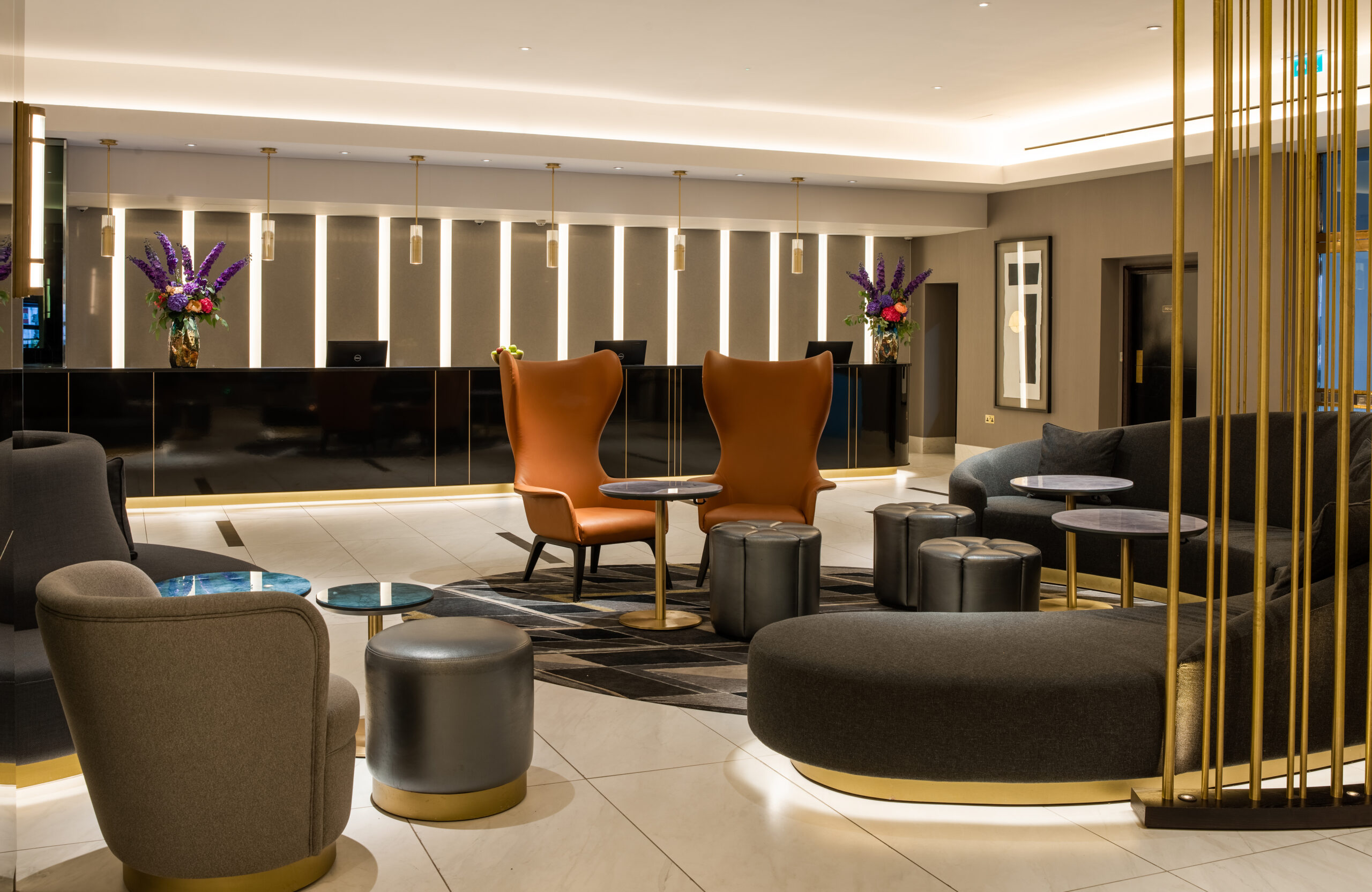 Having recently undergone a multi-million pound refurb, Strand Palace oozes cool art-deco luxury from every inch of its high lacquered spaces including the beautifully designed Haxells  – now a destination drinking and dining bar and restaurant.  The lobby is striking with a reception area, waiting area and comfortable express check out point, while there are plenty of lifts to ensure it's never too long before you're back in your cosy room.
Covid-19 Secure Measures at Strand Palace
Strand Palace has adopted a series of new measures at the hotel to protect again COVID-19, ensure all guests feel safe.  If you've visited previously, you'll notice that the entrance is now to the side of the building on Exeter Street, while you exit through the main doors onto The Strand itself .  All public areas allow for a safe two meter distance between guests and staff, while there's hand sanitizer provided throughout, screens at reception and flexible house keeping.  All rooms are also left empty for 72 hours before they're deep cleaned with a sticker across the door for extra peace of mind.  All guests are required to wear a mask in public areas of the hotel, as do staff.
The Rooms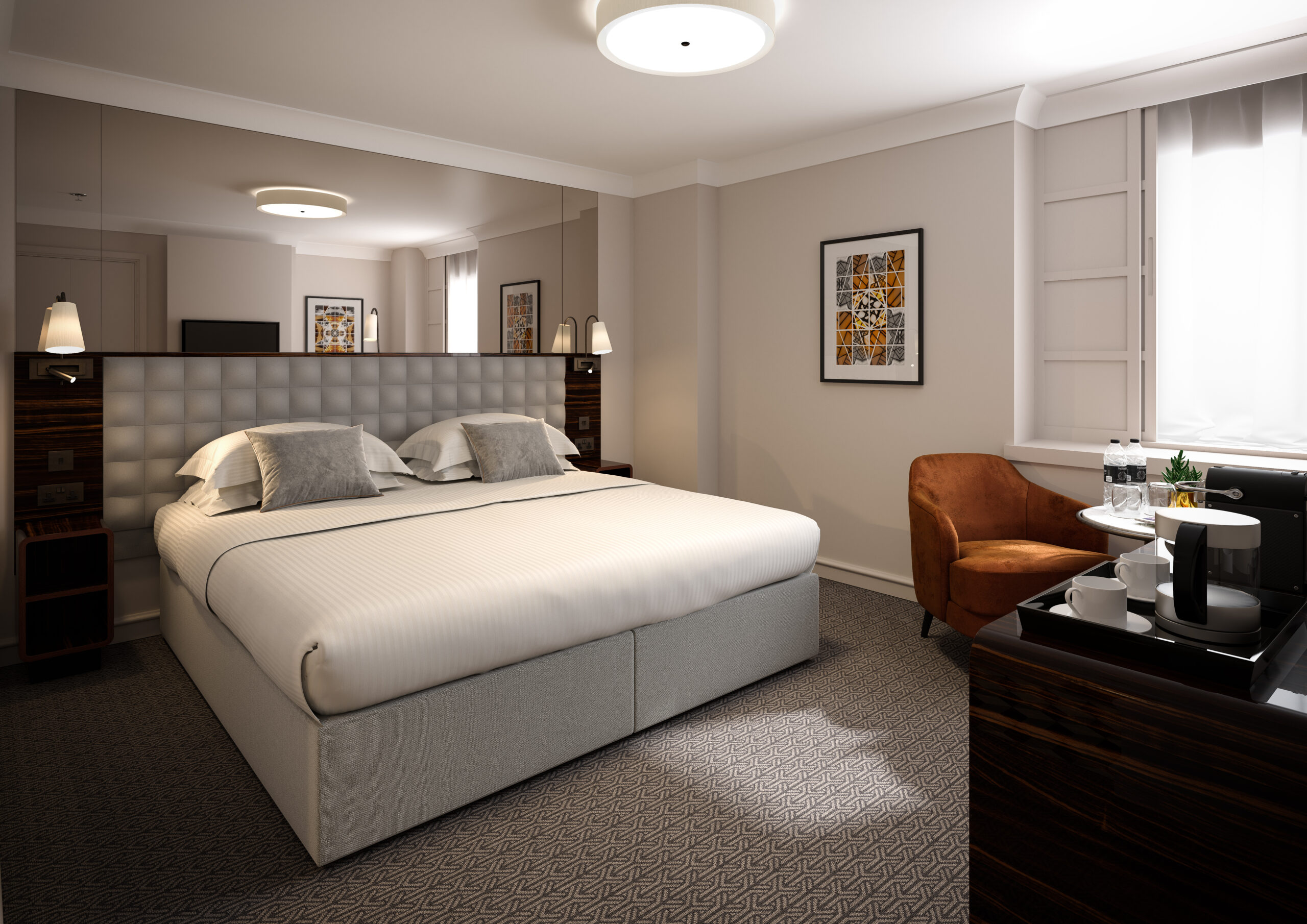 Ensuring the utmost in comfort and ease, all luxurious rooms come with super fast wifi, large HD TV, an awesome Bose SoundTouch 20 wireless speaker for all your entertainment needs and a fool-proof Nespresso machine.  The complimentary mini bar which is often a thing of the past at most hotels, is fully stocked with wine, beer and soft drinks and spacious bathrooms are home to luxurious White Company products, fluffy towels and a cosy bathrobe and slippers.  The air con in my room was super responsive and warmed up or down in minutes, and the bed… huge, allowing for one of the best sleeps in ages!  With a booking for three days / two nights, I came to realise over my stay that nothing was too much trouble for the hotel's staff, while after a long day or night out, I couldn't wait to get back to my room to chill out and relax in its calming aura.
Haxells Restaurant at Strand Palace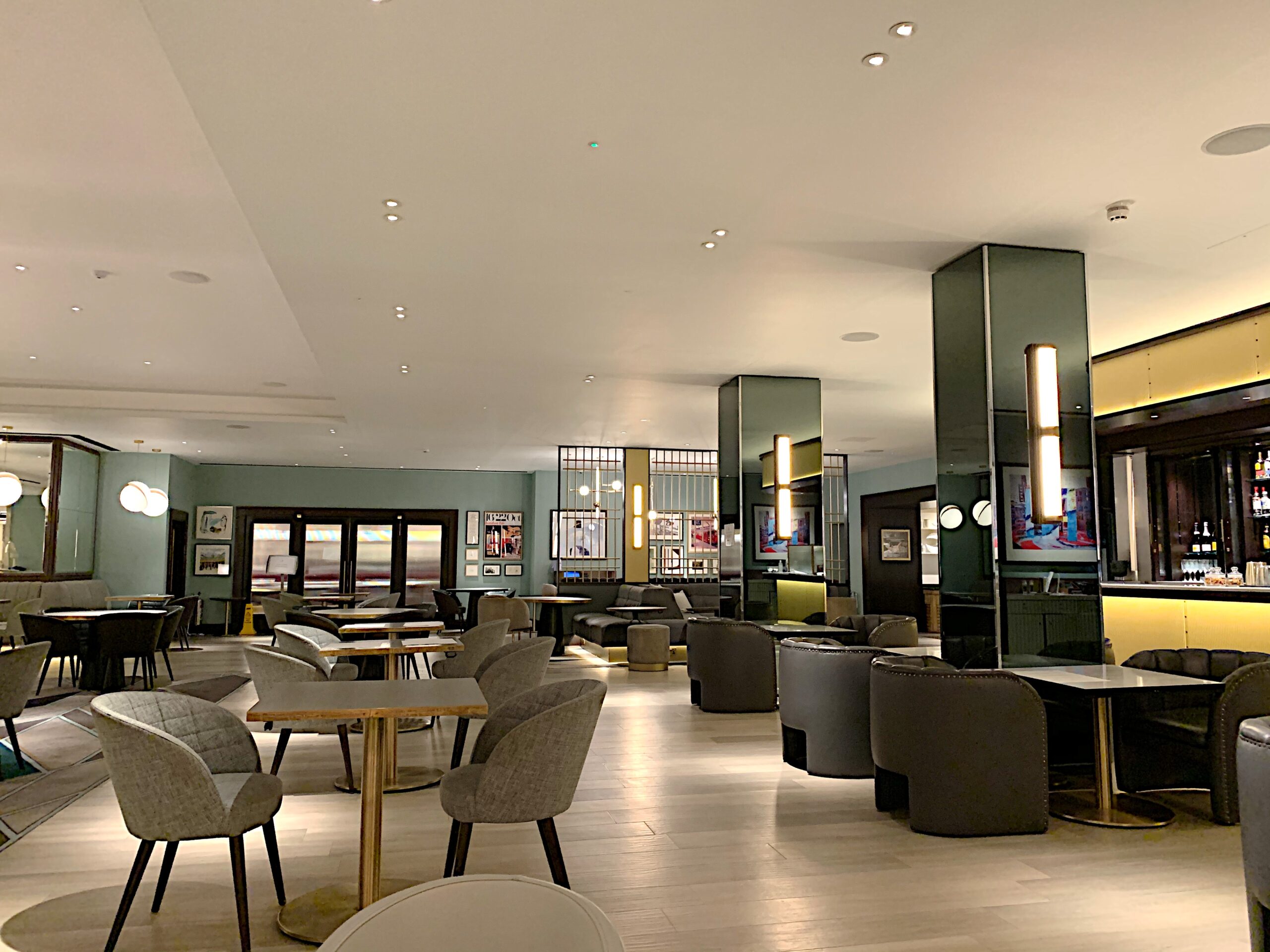 If you're perhaps staying in town on business and don't really want to be out and about wandering around the capital looking for something to eat, then Haxells restaurant with its beautiful furnishings, is a truly tranquil spot in which to unwind with a nice glass of wine and a bite to eat.  While there's a reduced menu currently in operation, there's still a good selection of fresh salads, seafood and classics like the Haxells Burger.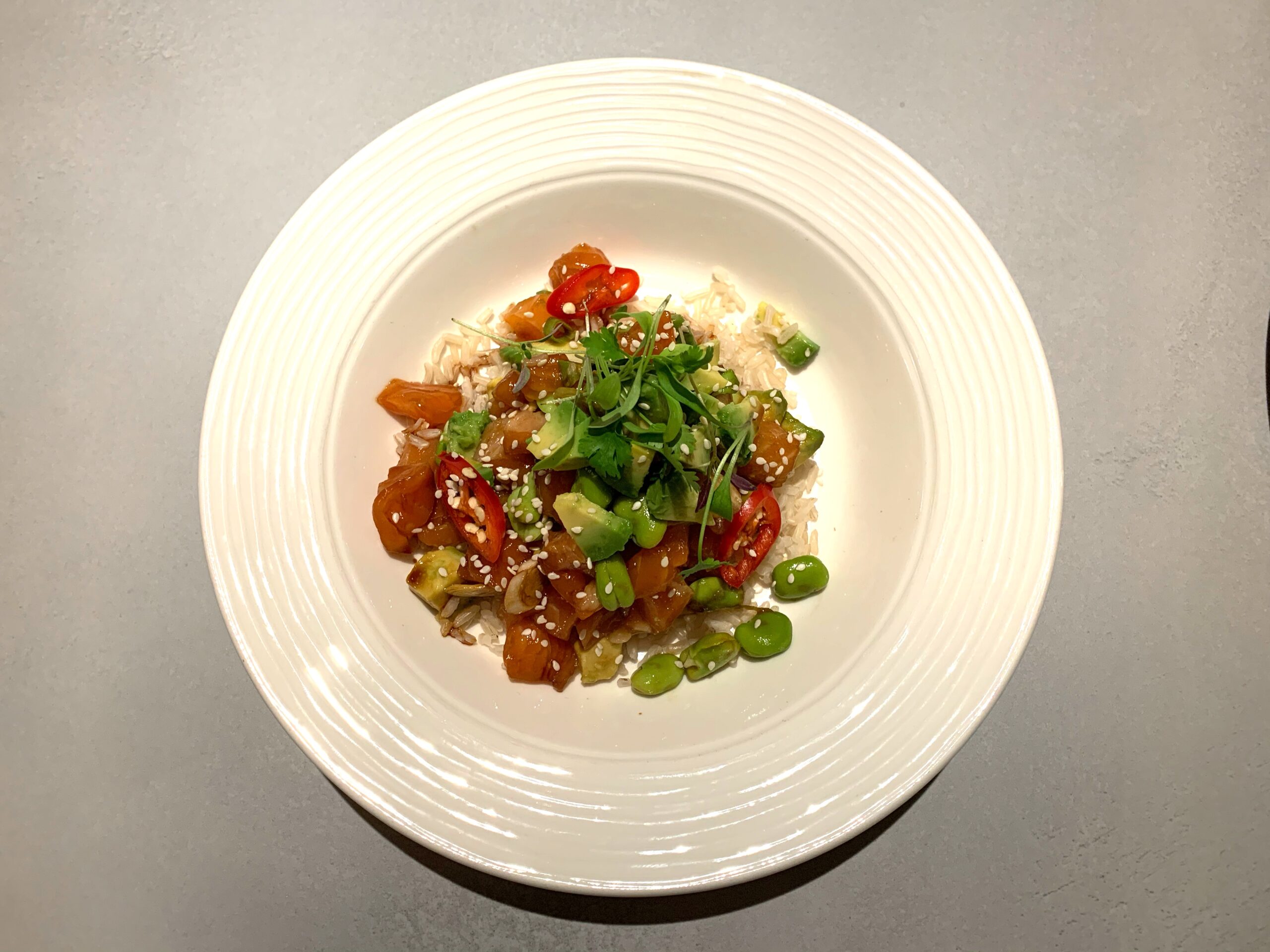 I loved the Hawaiian poke bowl which offered a healthy serving of salmon with vivid green broad beans, spring onion and ripe avo, and the sea bass fillet – beautifully fresh with a side of juicy, well flavoured ratatouille.  From wines to cocktails, the drinks menu is plentiful and there's a good selection of quality whites and reds to choose from.  If you don't fancy leaving your hotel room, then the food can come to you with Strand Palace's new 'Strandaroo' service.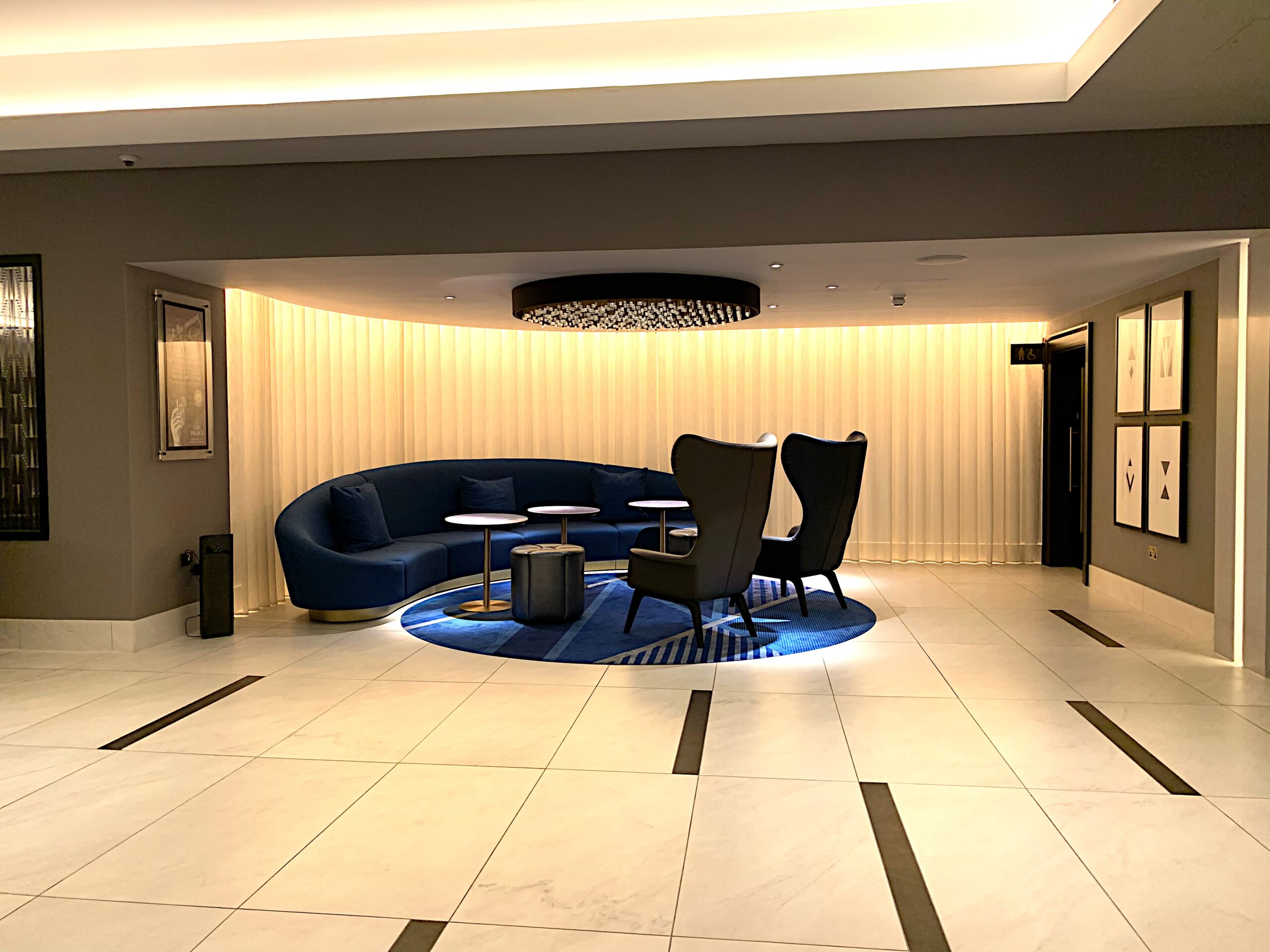 With this hotel being the first I've stayed in since the pandemic hit, I was admittedly a little nervous about how safe I'd feel, but I can honestly say my experience was first class given the strict measures the hotel has put in place, without spoiling the overall vibe of a fun luxury London stay.
For all the wonderful culture the capital offers –  galleries, museums, landmarks, bars and restaurants, you couldn't be better placed, and given its gorgeous refurb, Strand Palace remains iconic, 111 years later.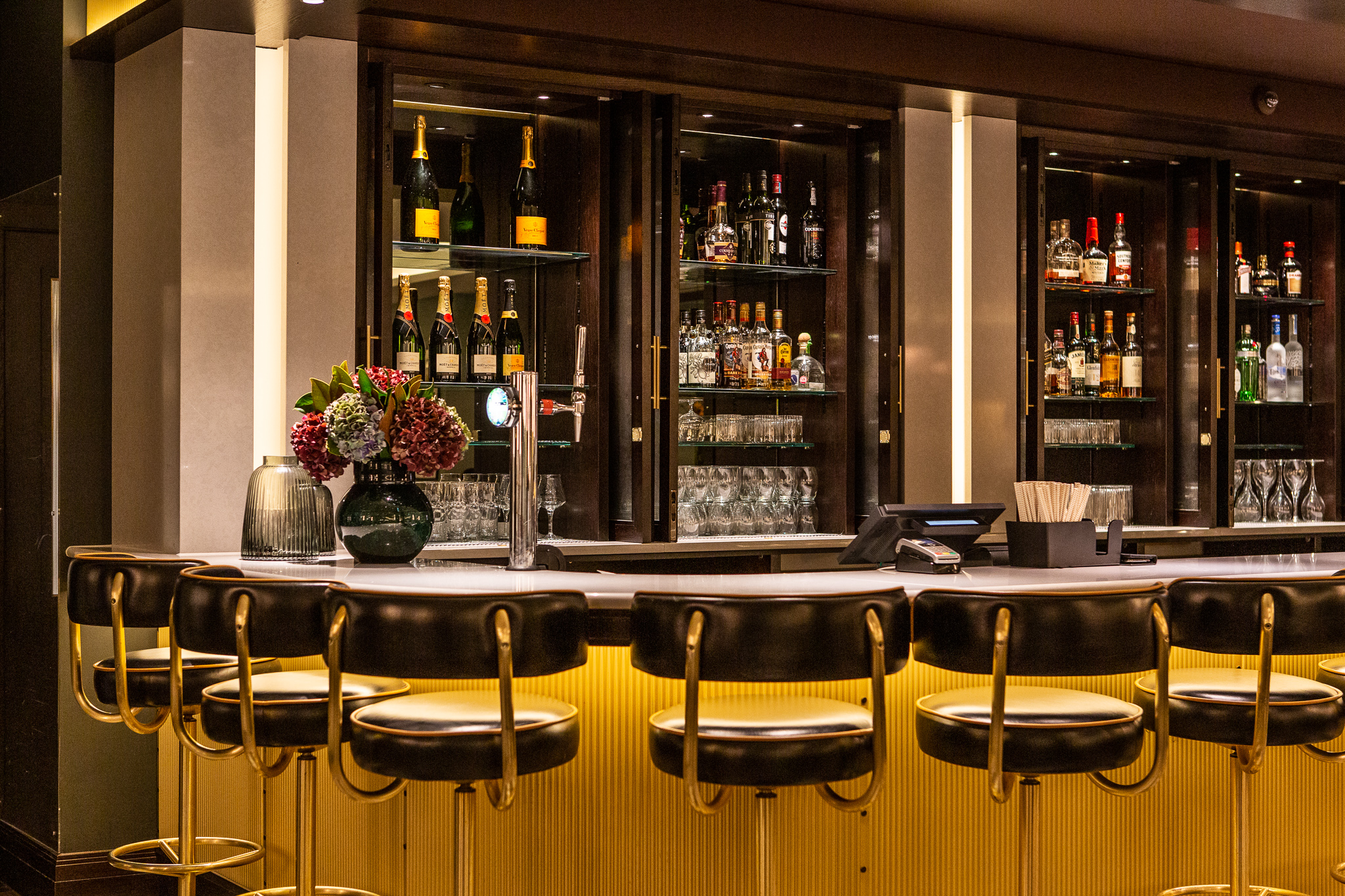 To check out the hotel's latest offers including saving 15% on your stay, or 20% when staying for four nights or more, click here.
To check out Luxe Bible's reviews of other London hotels, click here.