And just like that, it's December!  We've all had an extremely tough year but London's hotels and restaurants are doing everything they can to make sure you can enjoy the festivities (while sticking to the rules of course!)  From Shangri-La at The Shard's awesome winter wonderland, to the 007 inspired Christmas Royale, plus a FREE virtual gin tour with Secret Food Tours, 'tis definitely still the season.  Here's the Luxe List December 2020.
Christmas Festivities at Shangri-La Hotel at The Shard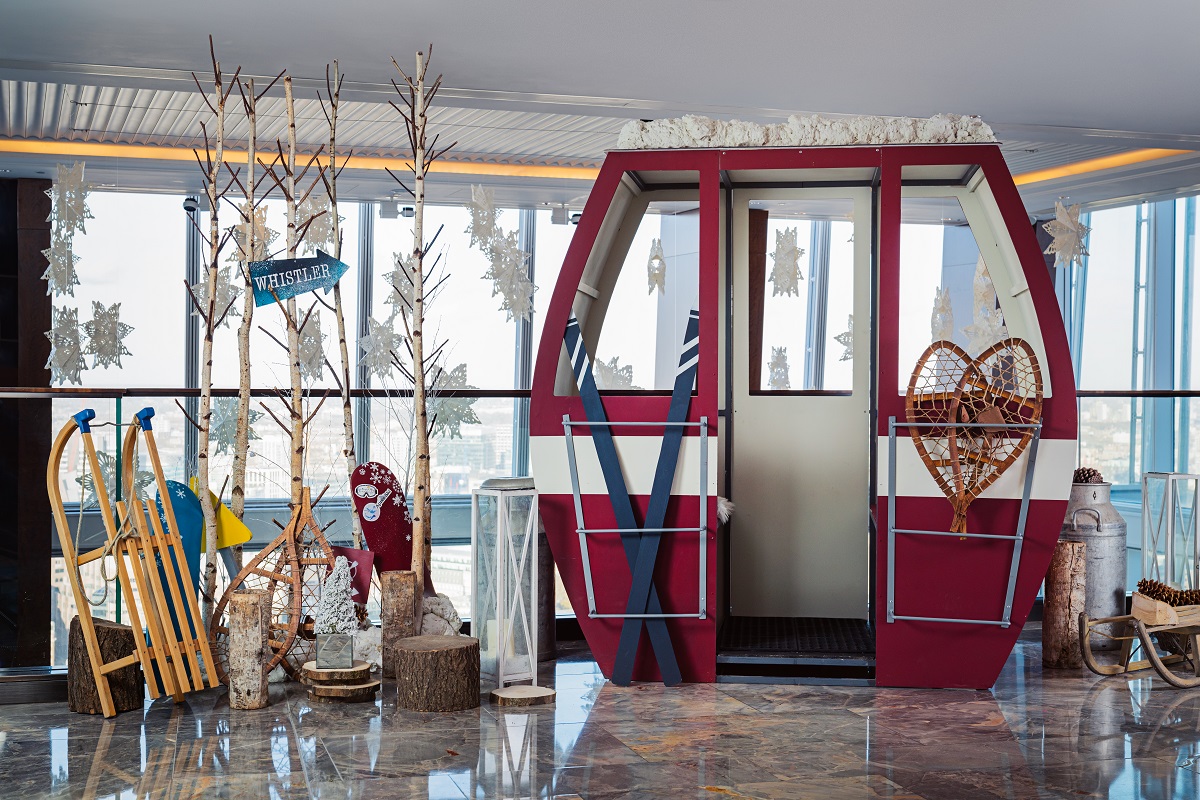 We knew even a world wide pandemic wouldn't stop one our fave hotels – Shangri-La Hotel at The Shard from going all out this Christmas.  Until March, guests will be transported to a (sustainable) winter wonderland.  You'll feel like you're high up in the alps of Lech with an alpine-inspired ski lodge reception area, winter chalets and even a gingerbread village!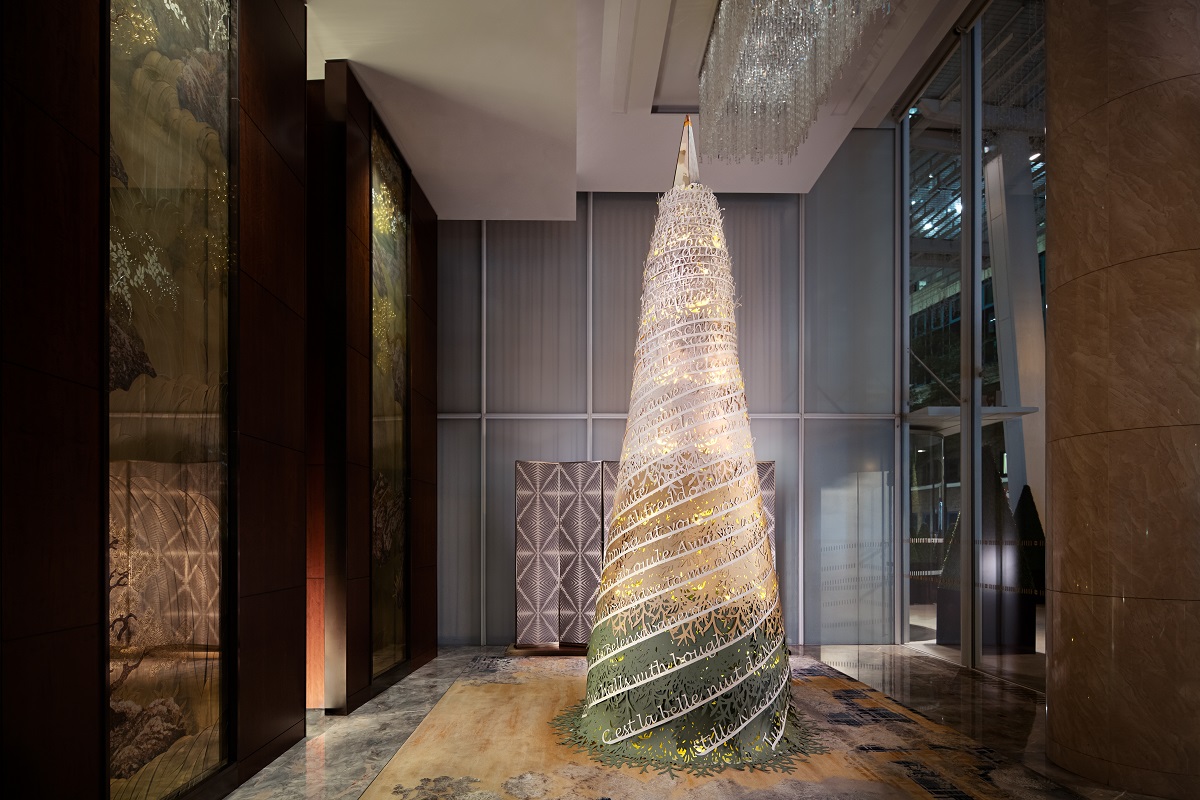 With a five metre high paper Christmas tree at the centre, guests can celebrate in every area of the hotel including apres-ski afternoon tea through to Christmas Day feasts at TĪNG, New Year celebration and First Sunrise brunch at GŎNG along with an incredible decoration and celebration package for a New Year's Night In, and warming raclette and schnitzel inspired by General Manager Kurt Macher's childhood at Bar 31!  You literally don't need to go anywhere else!
Christmas Royale at The Bloomsbury Ballroom
There's nothing like a live performance to make you feel festive – after all, you deserve a treat this year!  The London Cabaret Club are putting on a very special show with Christmas Royale at The Bloomsbury Ballroom.  You'll be hitting the slopes at high speed as this high octane show throws some festive surprises into its Bond inspired evening.  With a number of options available including pearl, diamond and gold packages, click here to book in for a night with 007 that you won't forget!
Bocconcino Botttomless Pizza Brunch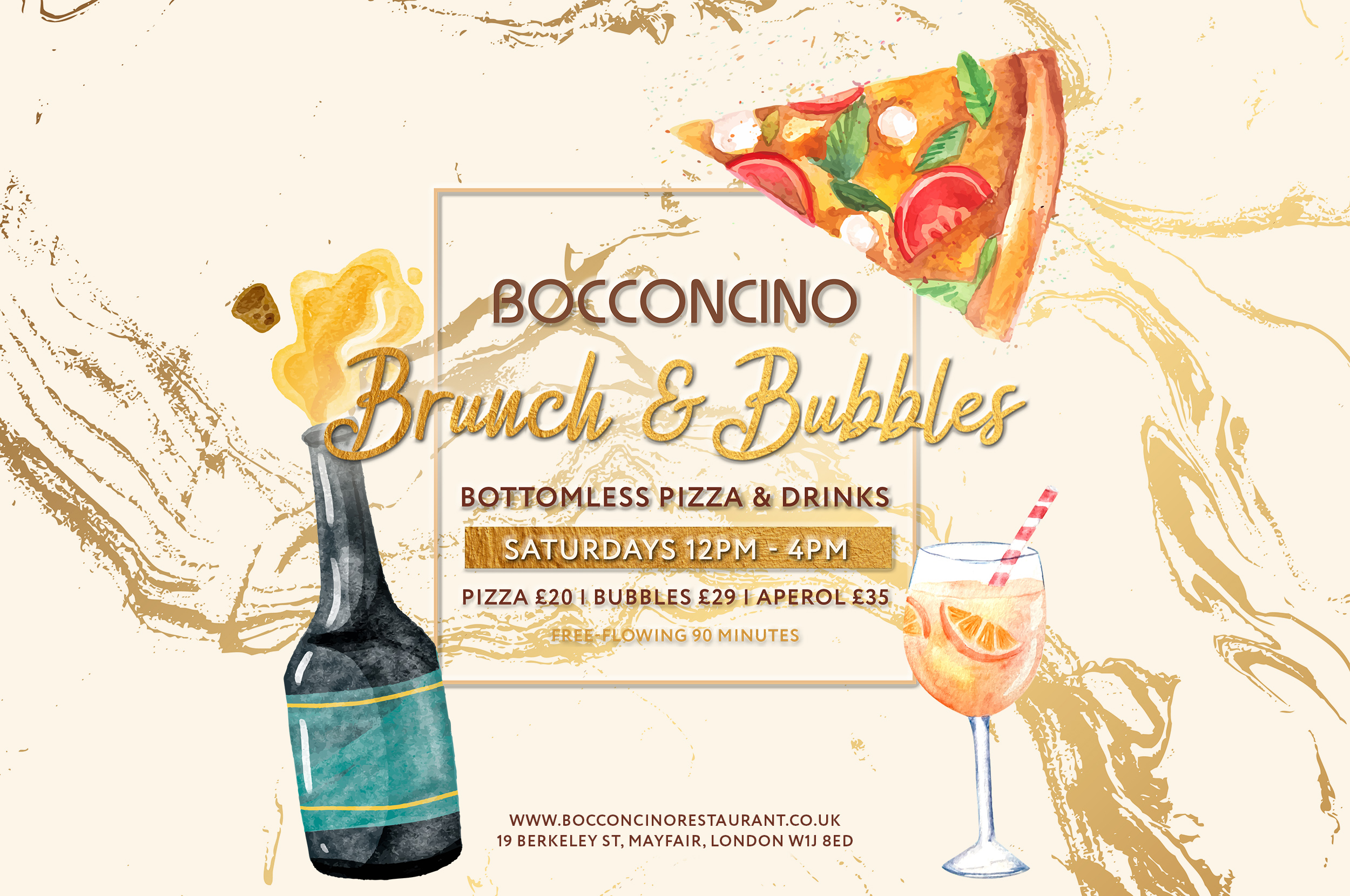 London's restaurants are rejoicing at the news that they're allowed to re-open, so what better way to celebrate than with a bottomless pizza brunch at Bocconcino on stylish Berkeley St?  Enjoying bubbles in your bubble has never been so fun with the fizz flowing for a full 90 minutes when you book for brunch on Saturdays between 12 – 4pm.
Enjoy as much pizza as you can manage, with Diavola and Margherita on the table (£20), and add on unlimited Prosecco, Bellini and Rossini for £29 per guest, or go all out with free-flowing Aperol Spritz priced an extra £35 per guest.
Book online to guarantee you get a table at one of the coolest hotspots in Mayfair, or email reservations@bocconcinorestaurant.co.uk
Action for Children's Starry Night Virtual Carol Concert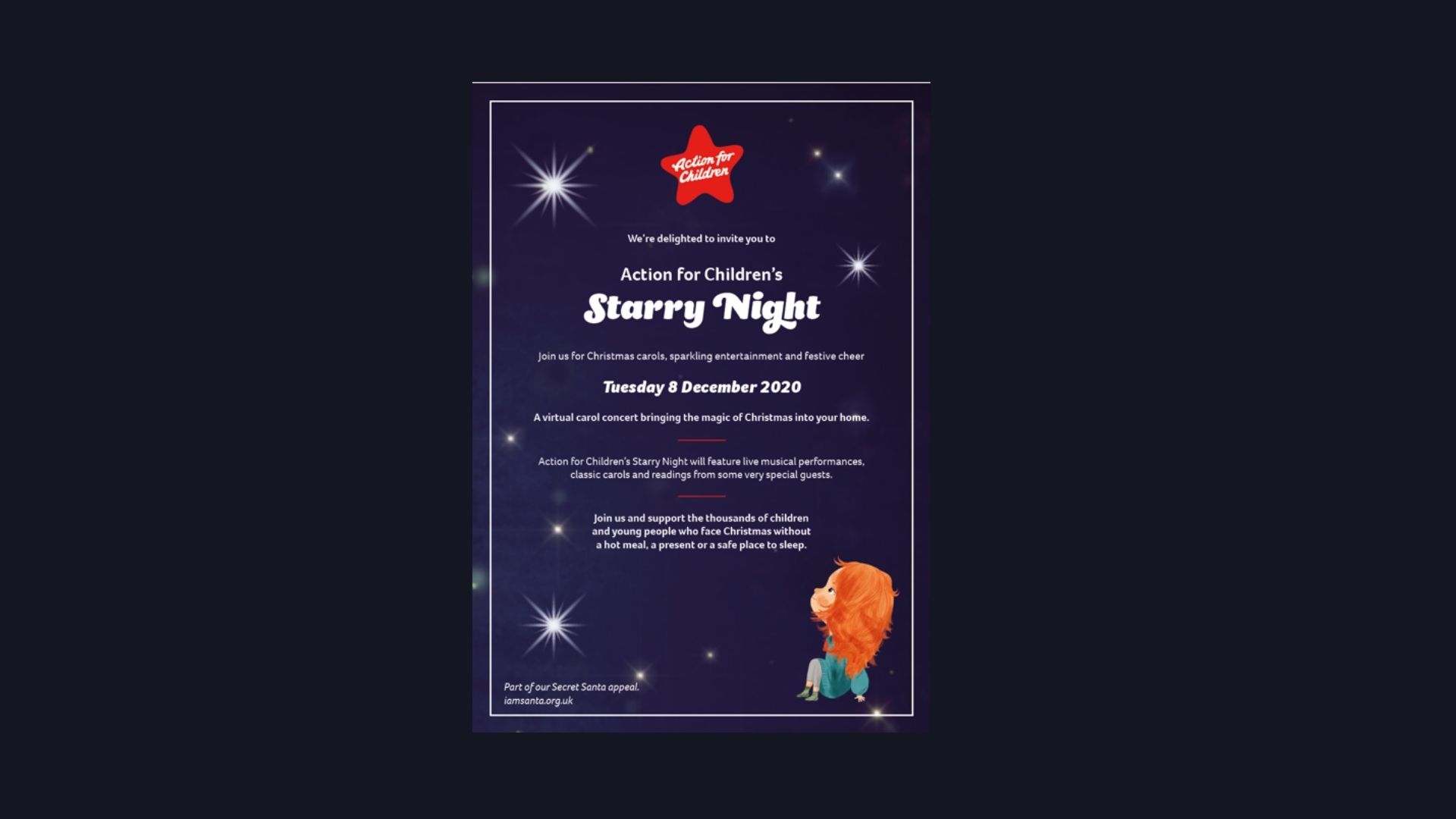 This is going to be one star studded event!  The list of celebrities who'll be appearing at Action for Children's Starry Night concert just keeps on growing with Liam Gallagher having just confirmed he'll be unveiling his first solo Christmas single and music video exclusively for those who've signed up for the event on 8th December.  Channel 4's Jon Snow will host the carol concert and guests will also include Leona Lewis.  Each ticket costs just £10 per household and will support the thousands of children and young people who face Christmas without a hot meal, a present or a safe place to sleep.
Tickets can be purchased here.
The Savoy's Norfolk Turkey Feast Delivered to your Door!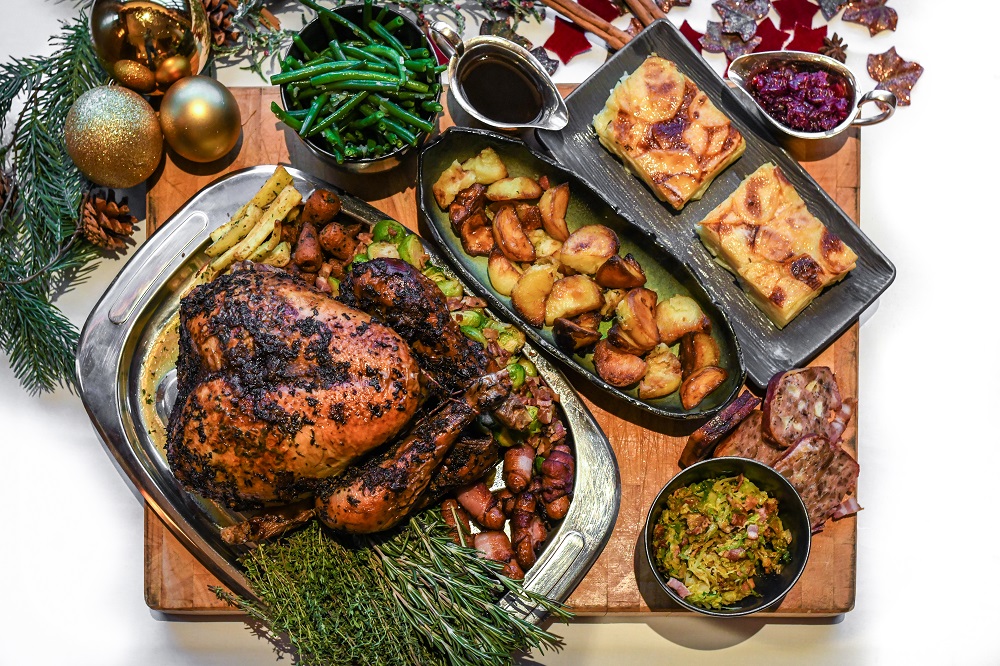 If you can't get to the Savoy this festive season, then get The Savoy to come to your darrrrling. This incredibly lavish three course banquet created by their talented chefs have put together a luxurious feast which includes Cumberland sausage, chestnut and apple stuffing, pigs in blankets, honey glazed carrots, Maris Piper duck fat confit potatoes and of course a whopper of a whole roasted bronze Norfolk turkey plus a whole lot more.  There'll also be traditional Savoy mince pies with brand butter to finish!
Once your mouth has stopped watering, hot foot it over to this link and get ordering!  48 hours notice is required and this mammoth feed is available until 31st December priced from £299 for four persons and £450 for eight.
Secret Food Tours Free Virtual Gin Tour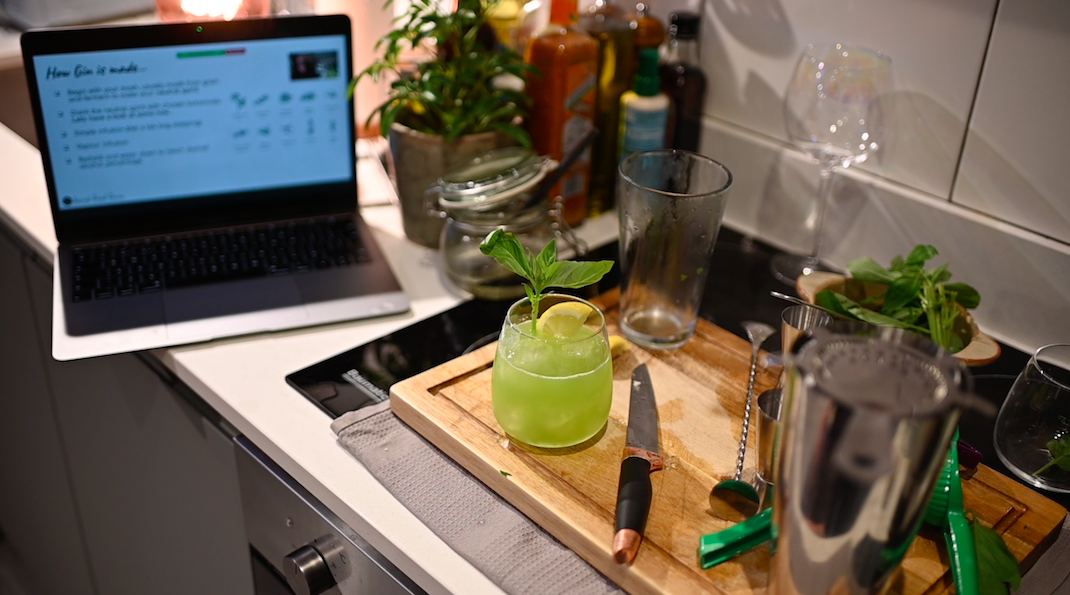 Gin fans can still get their fix with this awesome virtual gin tour from Secret Food Tours.  Normally, the gin adventure would take place around London, but with this currently not possible, you can bag a ticket for just £15, and indulge in a G&T or two from the comfort of your own home!  Tours take place every Thursday at 7pm and 11pm and on Saturdays at 9pm where you'll learn about gin's fascinating history and make up some cocktails before you kick back and enjoy.  Sign up here.