There's light at the end of the tunnel and March isn't looking so dark! Plus there's plenty going on, so occupy yourself this month, smug in the knowledge you'll be able to sit in a beer garden with a large glass of whatever you fancy on April 12th! Here's a tonne of our fave things that make up this month's Luxe List March 2021.
Snazz up your Sunday morning with Le Swine and Britain's Best Bacon Butty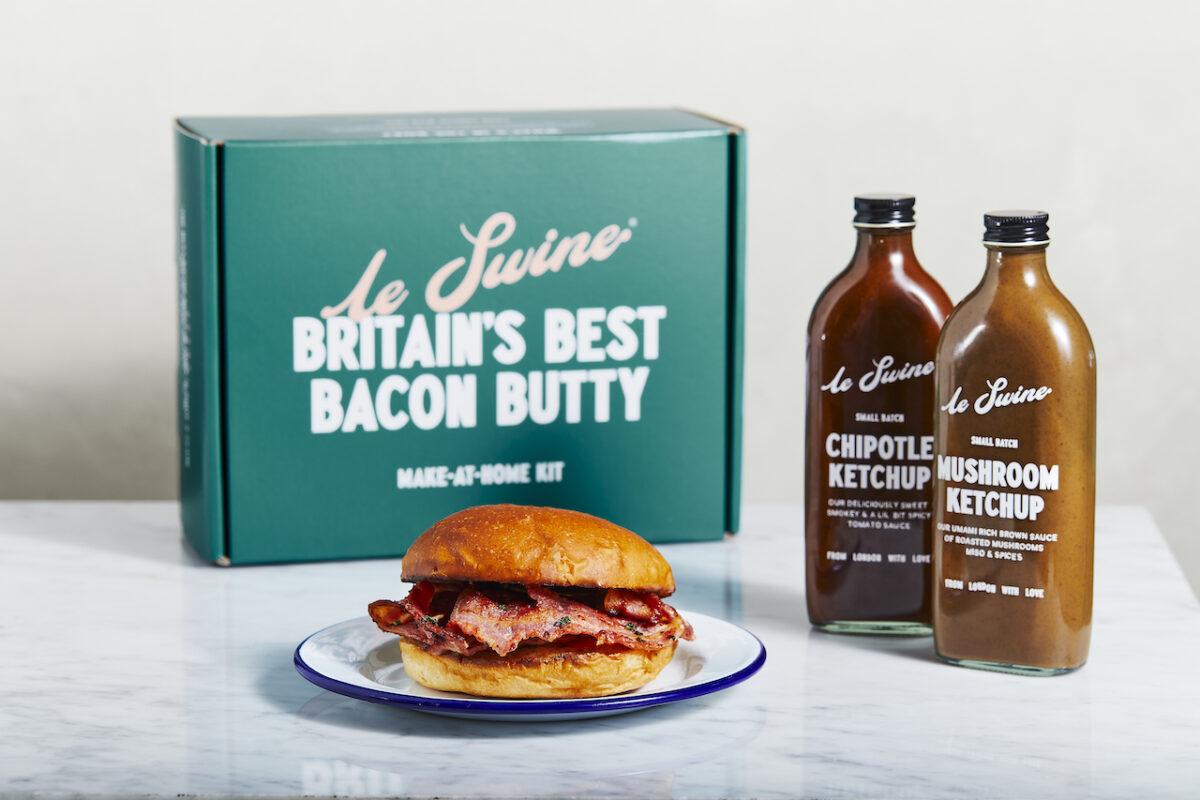 We've spent 5 million days indoors and done all that cooking ourselves – it's just ludricrous quite frankly! Why not snazz up Sunday morning (or any day, we're not fussy!) with what we'd agree is Britain's Best Bacon Butty! You'll get a super cool box delivered to anywhere in the UK from Le Swine themselves containing all the winning ingredients for a lip-smackingly good butty. Get the bacon in the pan, the buns in the oven and the chipotle ketchup, mushroom ketchup and heavenly bacon butter slathered on before tucking in. Add an egg if you're feeling extra cheeky and then sit back and enjoy. They're sooooo good. Our reel has been watched nearly 5000 times – check it out here and then order, here.
A Day at the Races (Virtually) with The Fitzdares Club Cheltenham at Home Hamper (16 – 19th March)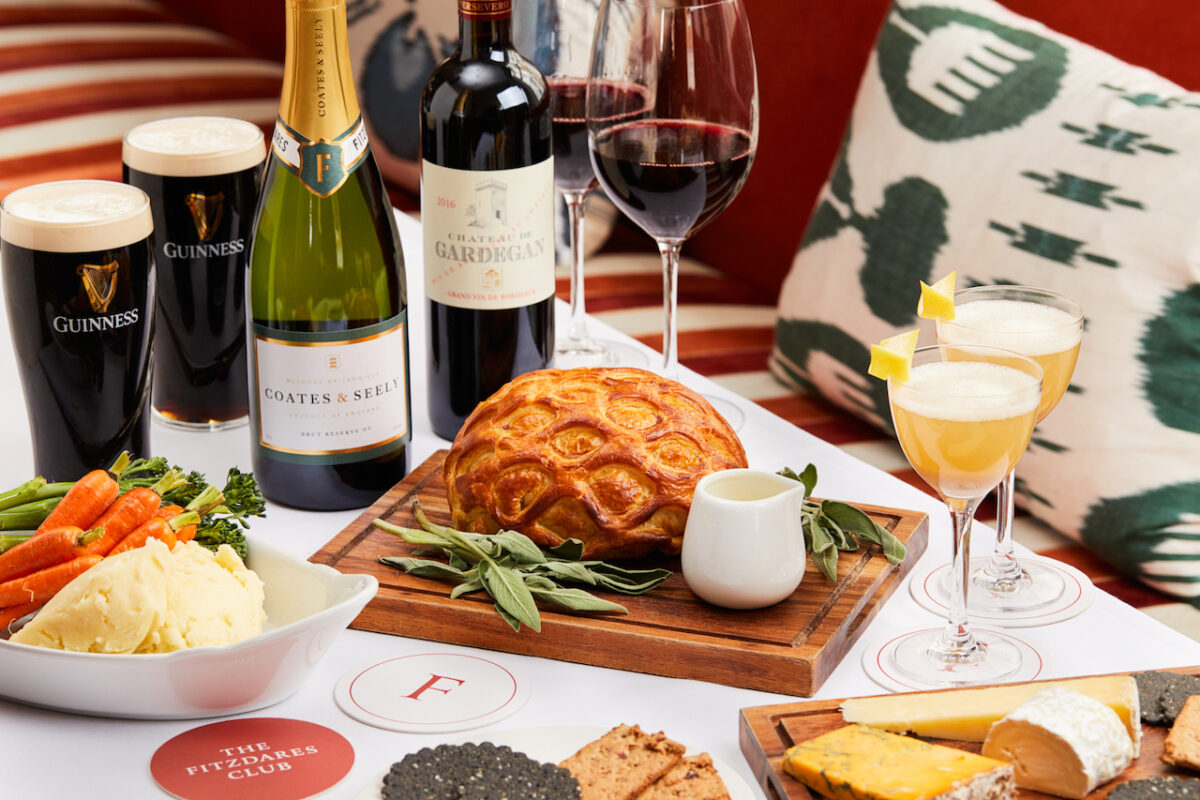 We're getting glammed up and might even don a ridiculously extravagant hat at home for the races. We might not be able to go there, but we can still celebrate in style with Fitzdares who've put together a luscious Cheltenham at Home Hamper. Available from the 16th – 19th March, order 72 hours in advance for your scrumptious package to arrive containing delectable items including Horses Neck martinis for two, a bottle of Fitzdares Fizz from Coates & Seely, Guiness Export, Club Claret and a Gloucester Old Spot pork wellington. What's more, you'll get a scratch card with the chance to win a free bet on the day of racing plus daily hot tips courtesy of racing legend Cornelius Lysaght, plus virtual badges. It might be your best day at the races yet! Order from Spotify priced at £150.
International Vermouth Day (21st March)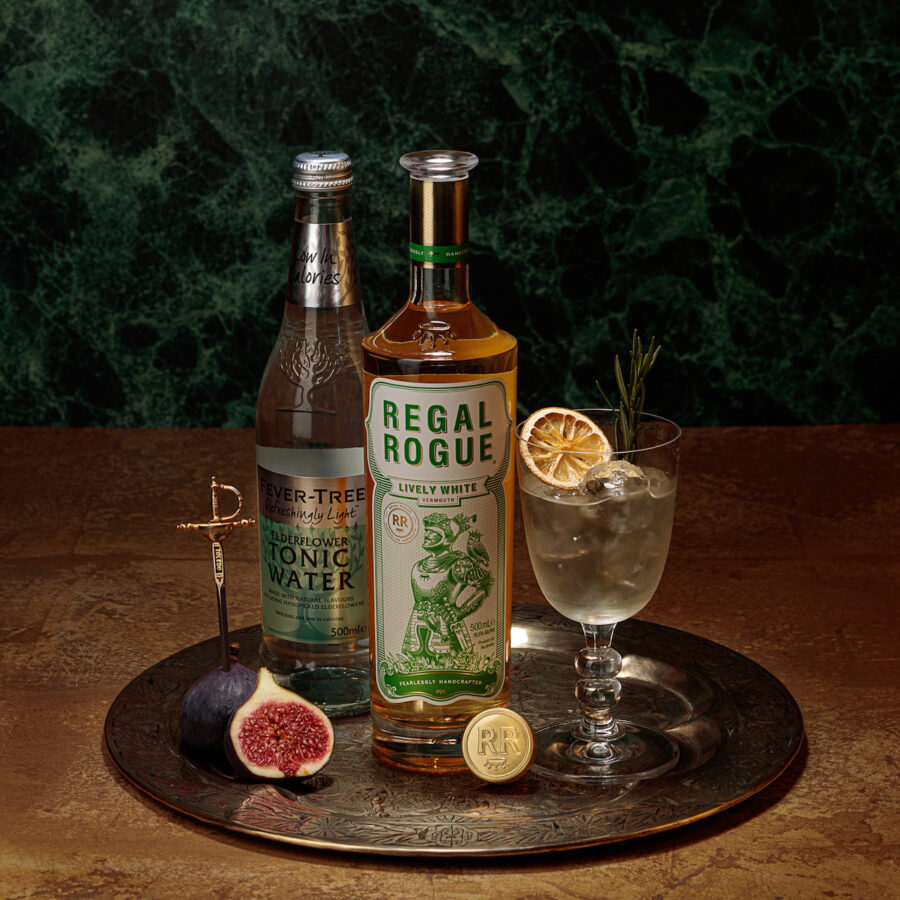 'Of the moment' drink Vermouth comes into its own on International Vermouth Day on 21st March with no excuse needed to quaff this gorgeous stuff in a cocktail or seven, all day long! Our favourite is Regal Rogue – a sophisticated, sexy drink in a gorgeous bottle which is made from 100% organic wines and ancient Aboriginal botanicals in Australia. Our top cocktail suggestion for all day enjoyment is The Lively Rogue – a simple three step spritz which mean less time making them and more time drinking them! All you'll need is 50ml Regal Rogue Lively White topped with Fever-Tree Elderflower Tonic in a balloon glass filled with ice. Garnish with a simple wedge of pink grapefruit and a sprig of rosemary!
White Claw Wave of Summer Social Media Festival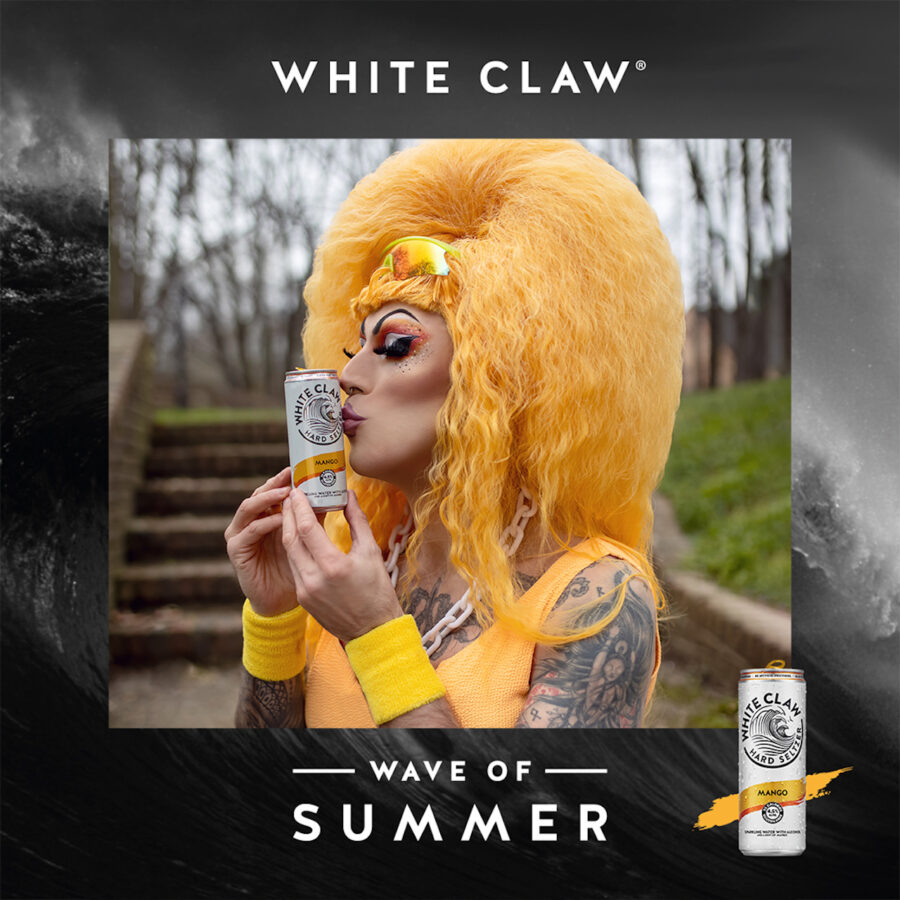 White Claw Hard Seltzer are bringing summer vibes to us through the power of social media this March! Their survey shows 63% of us are desperate for a summer break, so White Claw are bringing the vibes to us from 16th – 27th March with a special programme of events and inspiring content! From workouts with Crossfit Drag Queen Cybil War to DJ sets from Ryan Lanji and Frankie J plus how to create a summer retreat at home from actress and model Grace Mandeville, you can check out the full itinerary on their Insta page each day.
Candlelit Breathwork Class (27th March)
We could all do with a bit of this in our lives! Next Saturday 27th March at 8.30pm, we'll be turning out all the lights and taking part in a special breathwork class by candlelight for Earth Hour, with Spiritual Psychologist, Breathwork & Meditation Expert, Tara Nash. To support the planet and honour climate change, the special workshop will help ease stress, anxiety and depression using Revelation Breathwork – a two step technique to quieten the mind and give an emotional and physical release. Tickets are £8 and all proceeds will go to Friends of the Earth.
Find Your Space 12 Hour Virtual Retreat with OTO (20th March)
CBD and wellness brand OTO are inviting you to a full day of pampering and relaxation on Saturday 20th March. You'll be guided through the day with a thoughtfully curated range of gorgeous products which will help focus the mind and bring balance to your day. You'll experience a journey of self-discovery with nutritionist, naturopath and Vogue contributor Rosemary Ferguson with yoga, a live cook along and even a transformative sound meditation session to wind down at the end of the day. The 12 hour virtual retreat sounds positively dreamy and includes recipes, plus a gorgeous set of CBD OTO products worth £257! Tickets for the entire day cost £250 and can be purchased here.
Order Iberica at Home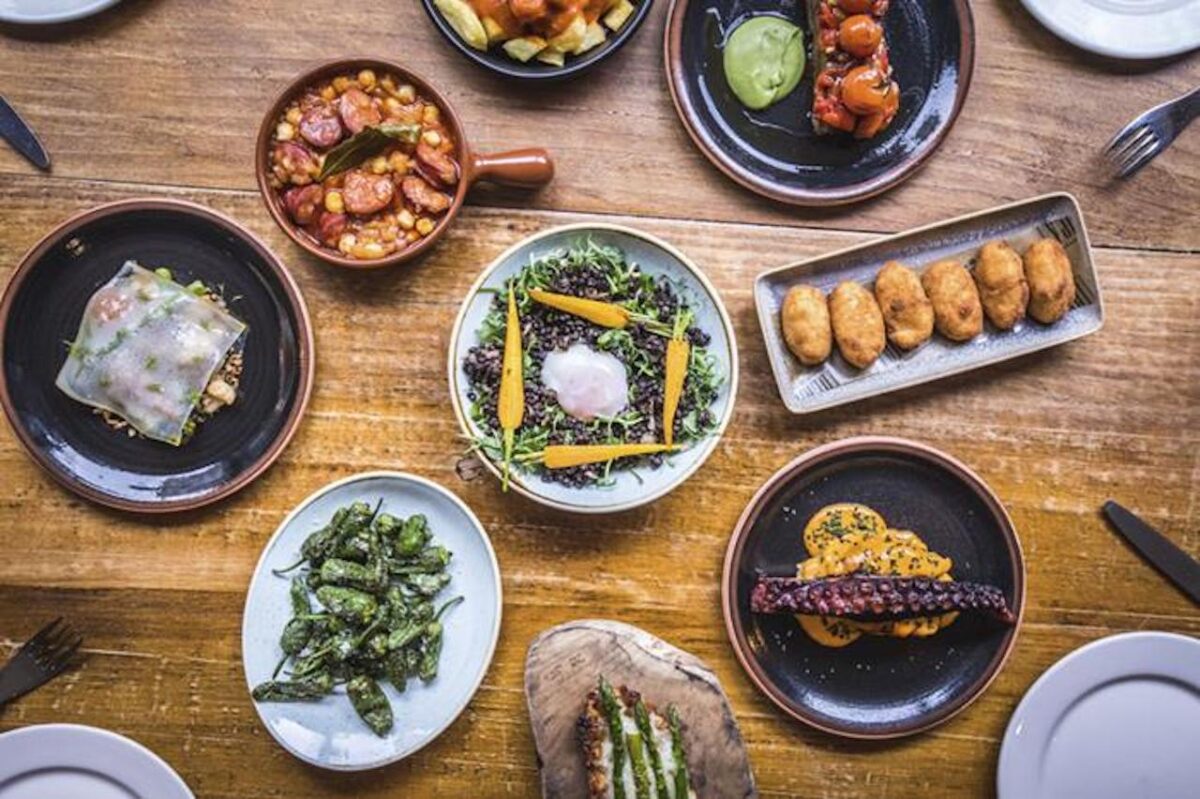 Add some Michelin starred sparkle to your evening in with Nacho Manzano at Home from Iberica. With nationwide delivery available, you'll receive all the ingredients you need to whip up a plate of award-winning Juan Pedro Domecq 100% Iberico ballota ham and Cecina de Leon air cured beef to start, followed by mouthwateringly more-ish Iberico ham croquettes, pitu chicken rice (possibly THE tastiest rice dish you've ever had the pleasure to eat) and a wonderfully creamy Spanish rice pudding to finish. Just scan the recipe card that comes with the food for full easy-to-follow instructions. Don't forget a bottle or two of Spanish red! Order from the Iberica website priced from £66 with different menu options available.
Roulote – Portugese Pop-Up from Bar Douro (From 13th March)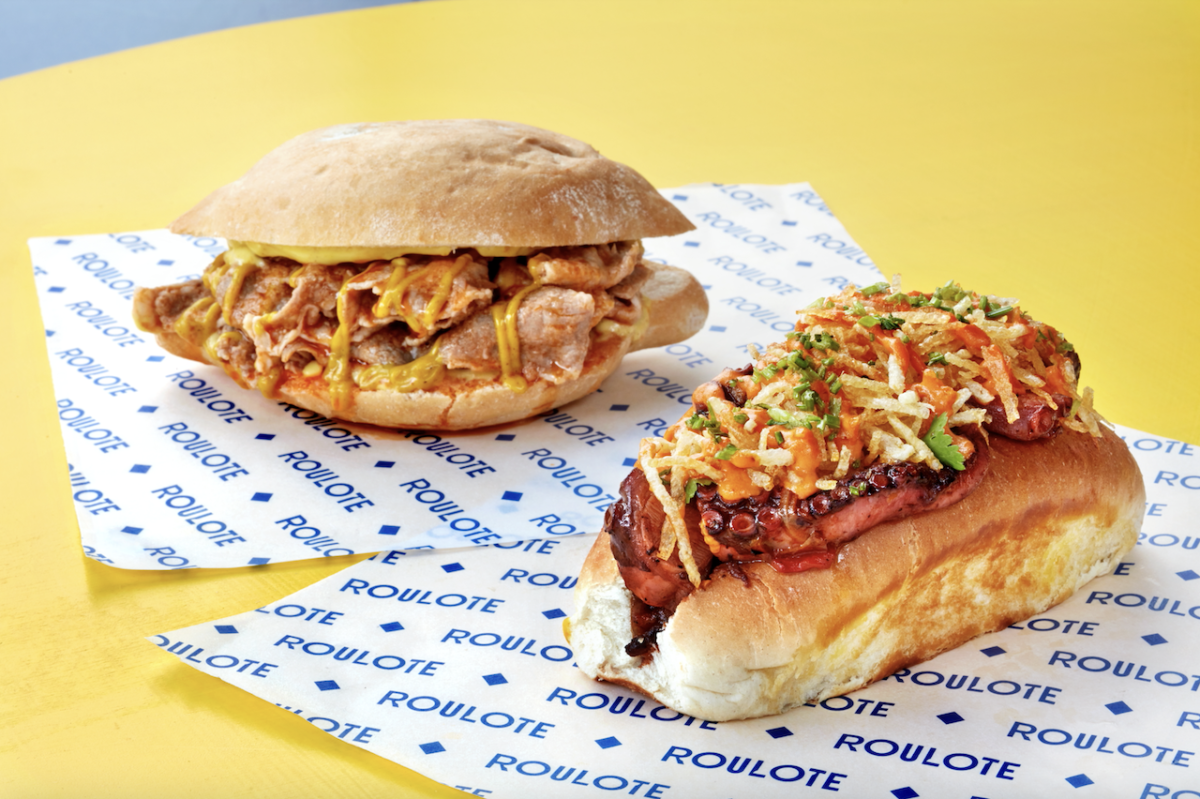 Inspired by the street-food scene in Portugal and its sandwich culture, pop-up Roulote opens on Saturday 13th March inside Bar Douro at London Bridge Street Food Market, opening initially only on Fridays and Saturdays before launching its very own street-food van in the summer. With 50% off sandwiches for the first day, the two stand-outs to try are the Octopus Roll with soft white roll loaded with octopus, red peppers and caramelised onions topped with coriander, straw potato crisps and piri-piri mayo; and the Roloute's Bifana (thinly-sliced pork shoulder, poached in a white wine & fermented pepper sauce and served in carcaças bread with savora mustard mayonnaise.)
One for the Diary – Wellnergy Festival (4th & 5th September)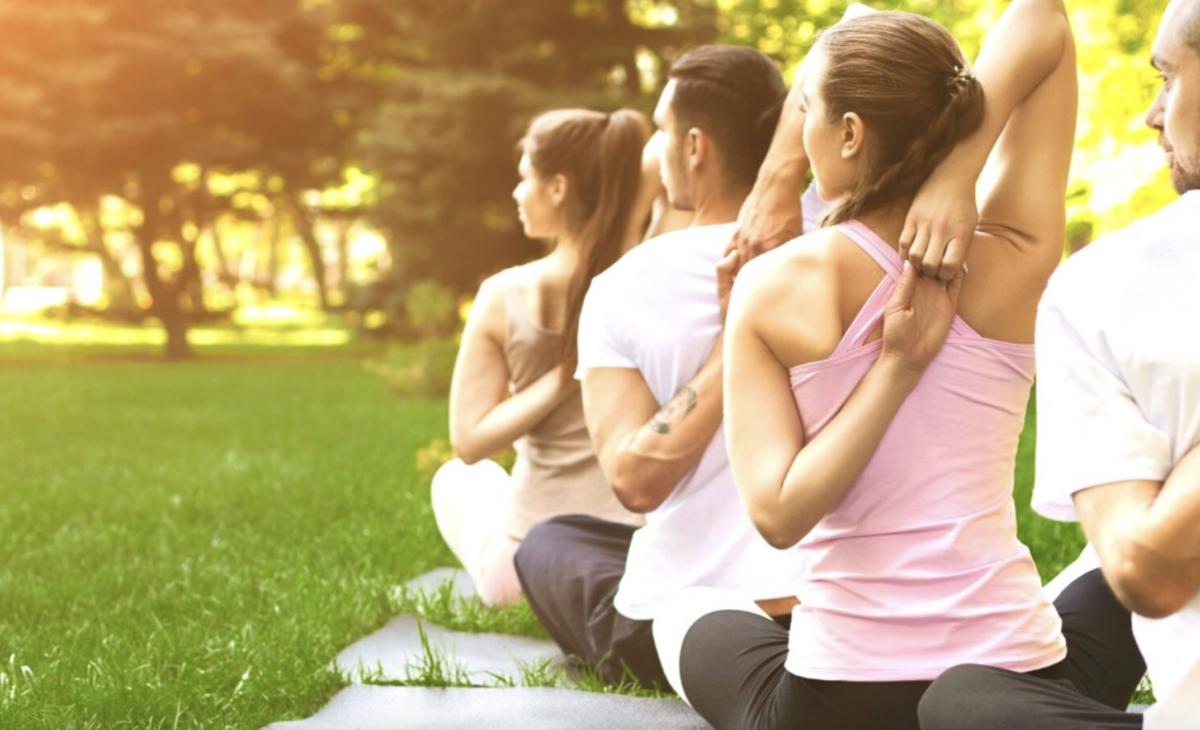 Wellnergy Festival dubbed 'a theme park for Wellness' will include fitness, good food, music, comedy and mindfulness at Cornbury Park in Oxfordshire on the 4th and 5th September. Helping to heal individuals both mentally and physically after the effects of the past year, the festival will see headline acts host a range of talks and sessions as well as encouraging attendees to take part in interactive exercise classes. Some of the confirmed headliners include Dr Alex George, Steven Bartlett, Grace Beverley, Mia Togo and Rosie Millen. Buy your tickets from £35 and find out more, here.
One for the Diary – The Nyetimber Dorset Seafood Festival (11th & 12th September)
Lastly, here's one to book now and attend later – the much loved festival is returning to Weymouth's shores with plenty of Nyetimber fizz, gorgeous seafood, live chef demos and loads more. Tickets start from just £10 and you can book here.