When it comes to giving and receiving gifts, Coconut Lane is right up our street.  'The sassiest site around' is our number one stop for gorgeous gadgets, fabulous face coverings and cute computer cases.  Here's the Top 5 gifts from Coconut Lane which should definitely be on your Christmas list, and what's more, these affordable goodies make brilliant stocking fillers.
Pink Dachshund Phone Case £14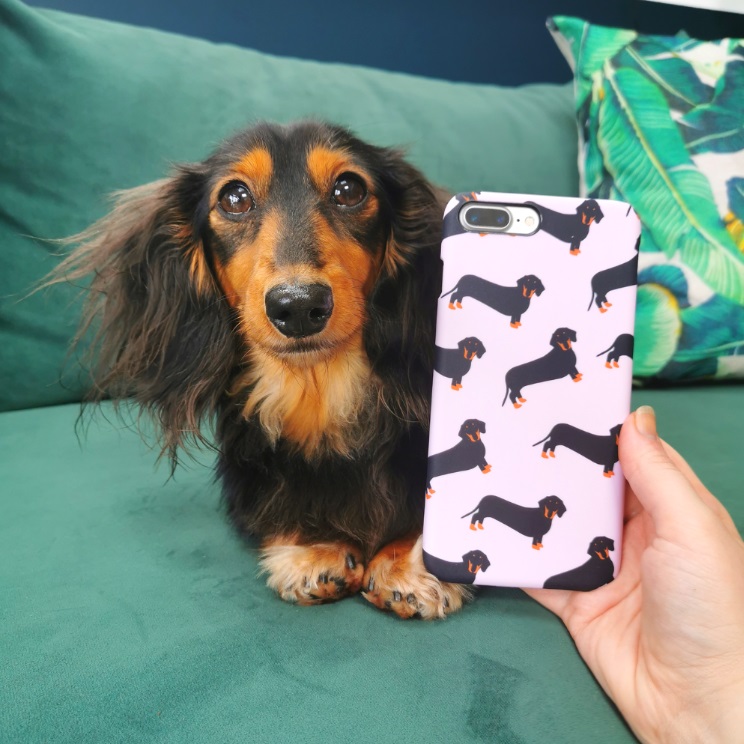 Who doesn't love a dachshund?!  But puppies aren't just for Christmas, so the next best thing is definitely this super cute iPhone case featuring loads of these awesome little pups.  For doggie addicts everywhere, Coconut Lane's daschund phone case covers the back and side of the phone, are lightweight and matte and made of soft flexible plastic in baby pink.  You can also add a glass screen protector (£13) before you add to the cart.
Gold Leopard Wireless Charger £26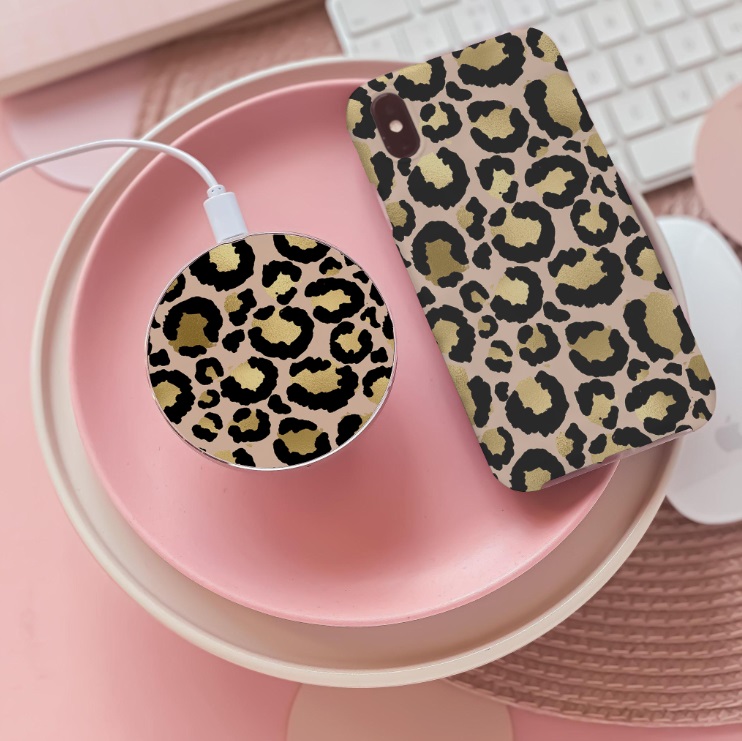 How did we ever get by without a charging pad in our lives?   Adding some awesomeness to any area of your home, this gold leopard wireless charger is our absolute fave.  Just place your phone on top of the pad and voila.  Although we love this design (and the matching phone case), there's a tonne of different designs available and they're all slim, light and portable, working with any QI enabled device.
Candy Hearts Airpods Case £14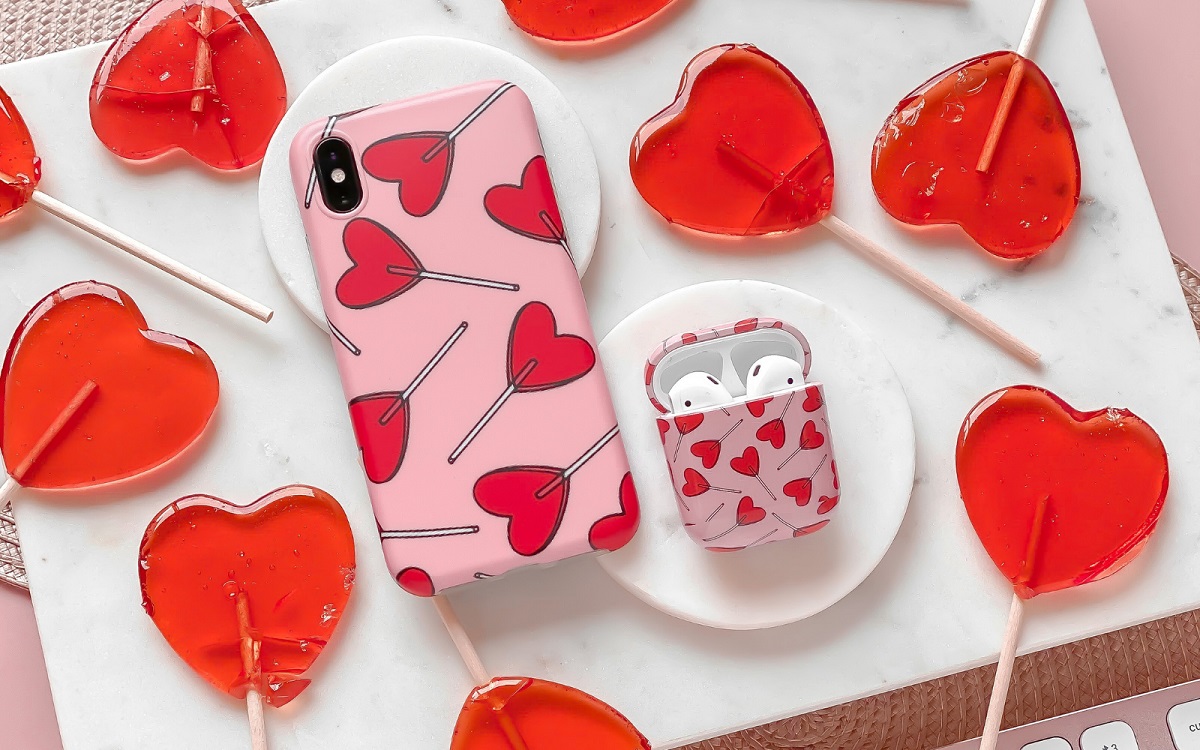 If airpods are on your Christmas list already (or on someone's you know), then Coconut Lane has the perfect accessory to house them safely, securely and most importantly, stylishly!  Check out the full range here, while we just love the candy hearts design which is so bright and colourful, you'll never lose them!
Dalmatian Face Covering (£8) & *matching Face Covering Keyring Bag (*plus £5)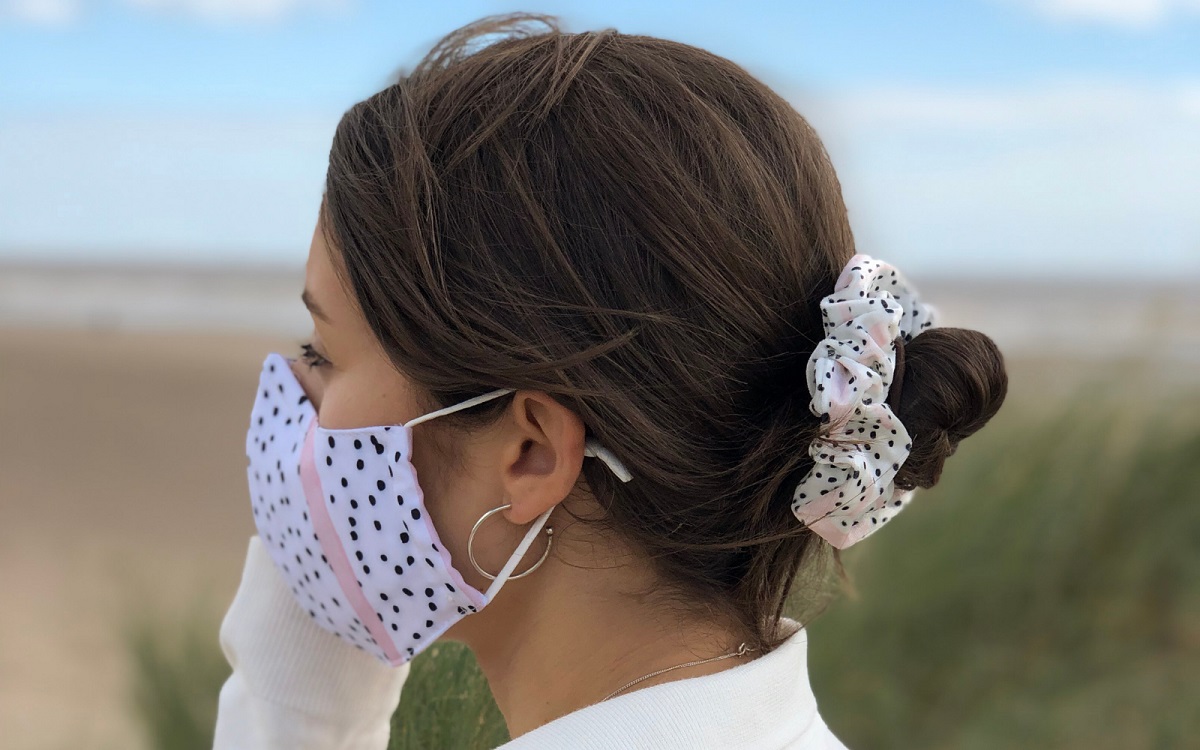 Looks like we're gonna be wearing our face coverings into 2021, so grab one of Coconut Lane's for you and your friend and be the envy of everyone with their super cool designs.  The dalmation design is sooooo pretty in white with black dots and baby pink lines and they also come with adjustable straps to make sure they fit snug.  With three layers, there's also a nose wire to ensure a comfortable fit which won't fog up your specs too.  Made of stretchy polyester, they'll wash well at 40c.  You can also add on a matching keyring bag for a cool, co-ordinated look!
Khaki Leopard Scrunchie £5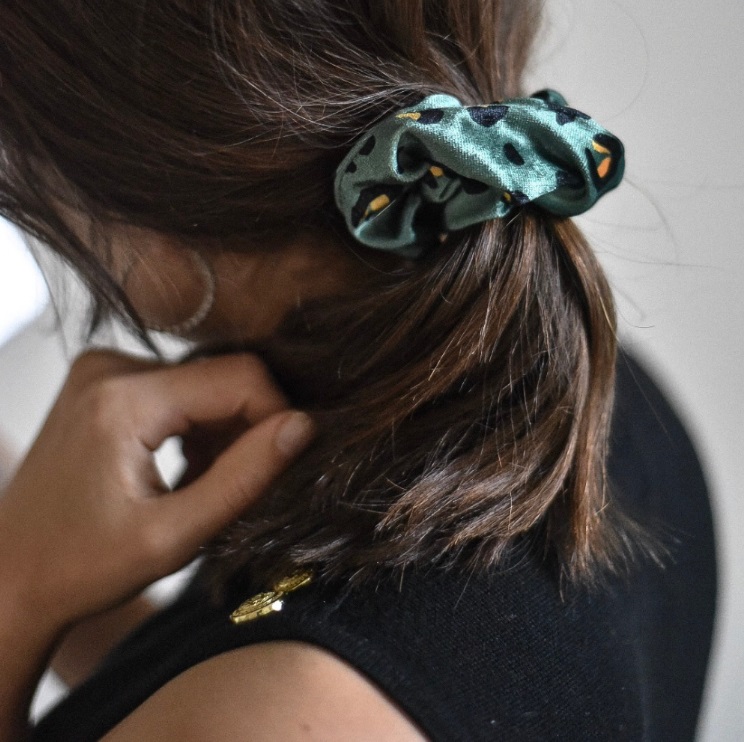 Calvin Harris couldn't have said it better – they were definitely 'Acceptable in the 80's'!  And come 2020, fashion has catapulted the humble scrunchie into one of our must-have items.  This beaut of a hair accessory is made from velvet, while the design is so right now in khaki leopard. 
There's free shipping on all orders over £30 from the Coconut Lane website.  You know what to do.