Going Vegan for the month of January but still want restaurant quality food? We've got your covered! Here's our top Veganuary deliveries from your fave London restaurants.
Veganizza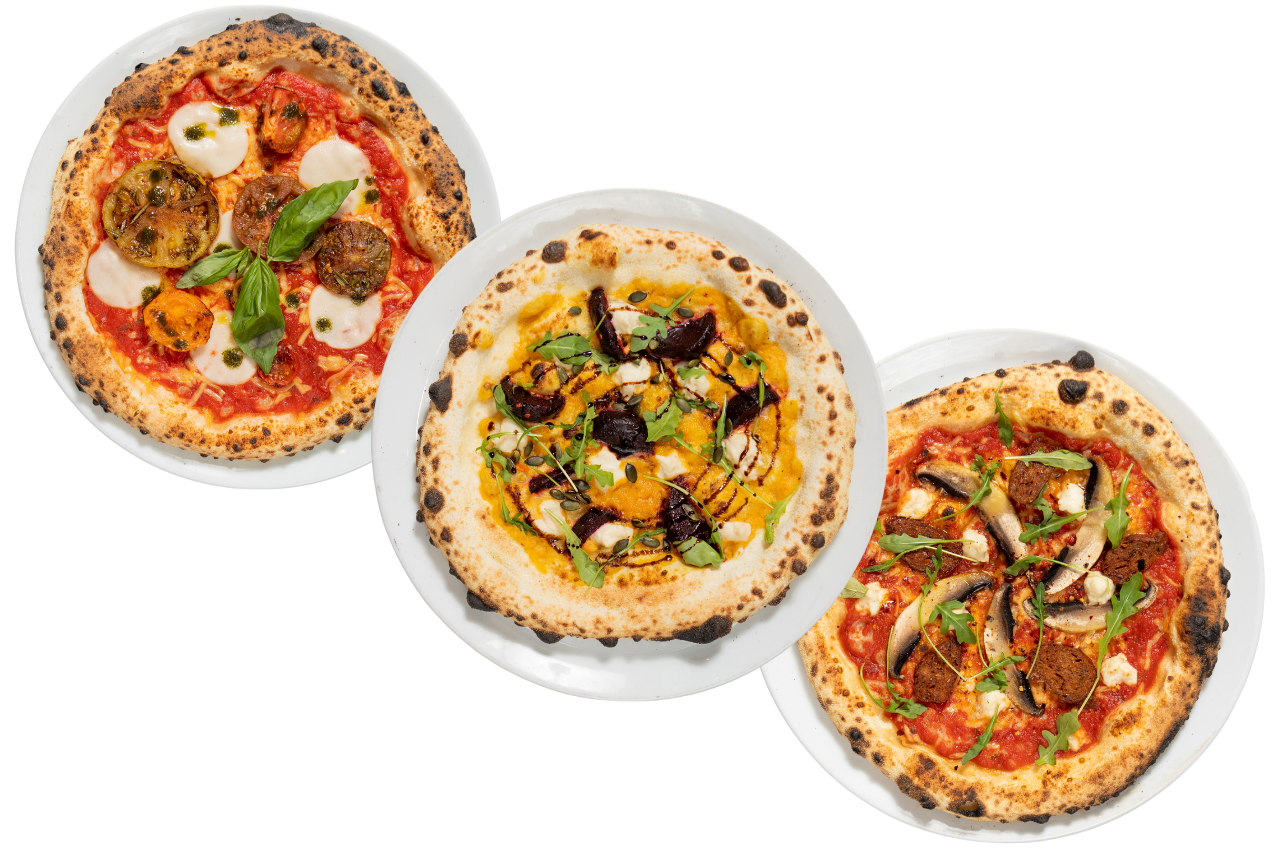 Veganizza pizza is top of our delivery list right now. The brand new offering can be delivered anywhere in the UK with next day delivery. Straight to the door, you can expect fresh artisan half-baked sourdough, which is ready for your to throw in the oven and finish the magic. With all pizza toppings made from scratch (including an array of vegan cheeses), the selection includes pepperoni, n'duja and vegan Gorgonzola. We can't wait to try the beetroot pizza with pumpkin cream, balsamic chilli beetroot, plant-based goats' cheese, rocket and toasted pumpkin seeds… Hell yehhhh. Check out those crummy topping and get ordering here.
No. Fifty Cheyne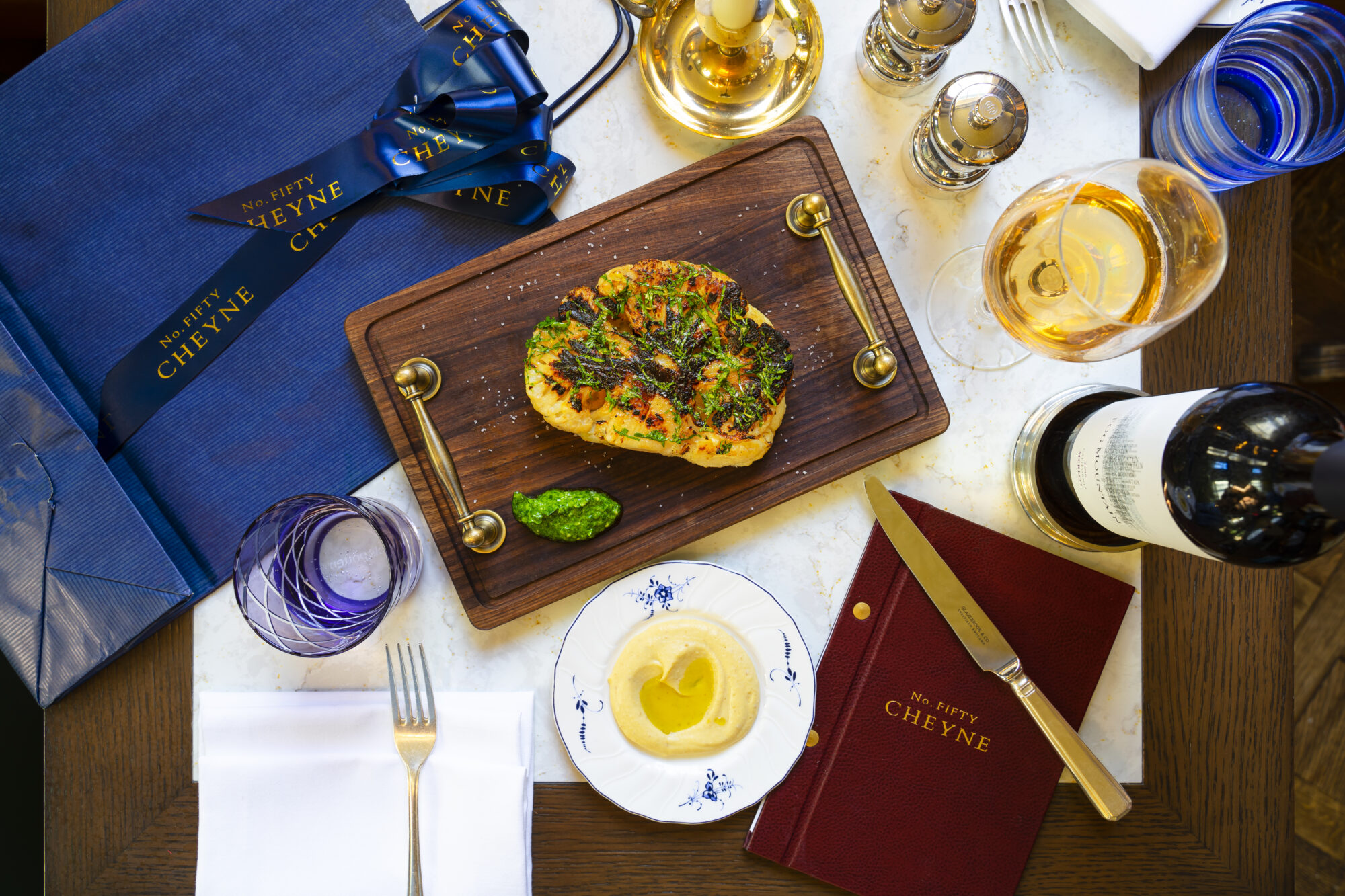 Exec Chef Iain Smith has been super busy over the Christmas hols, creating a delicious Vegan Grill menu especially for Veganuary-indulgers. How about grilled butternut squash with maple syrup and vinegar dressing or grilled Portobello mushrooms with garlic and Tuscan olive oil? There's six new delights which can be delivered across London as well as their infamous Sunday roasts. Order here.
Norma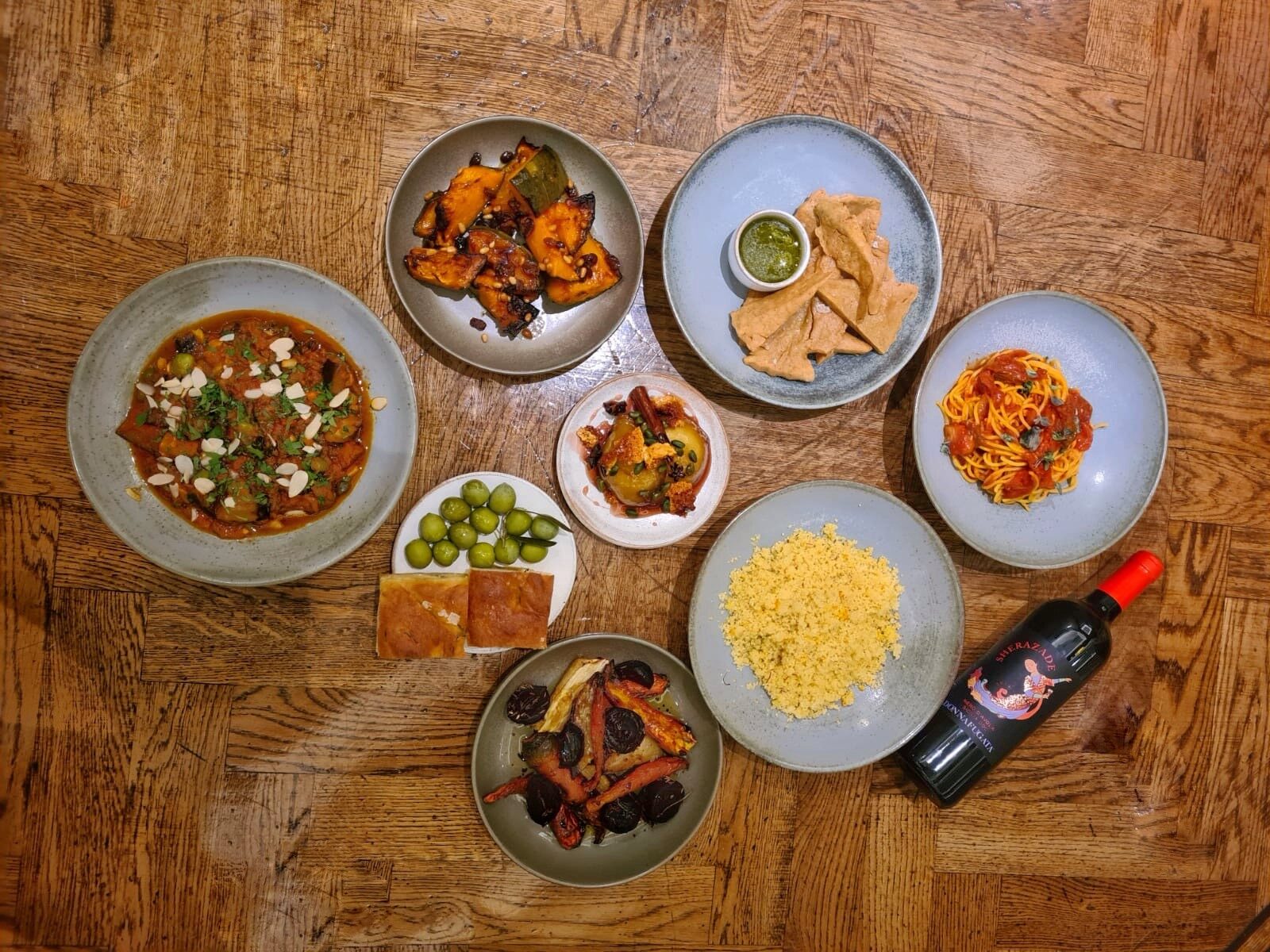 The Vegan at home feasting box will bring Sicilian vibes to your sofa courtesy of their home delivery range which includes enough grub for two and a luscious bottle of Puglian wine for just £75. You'll get a range of awesome starters followed by Winter tomato spaghetti with garlic and Sicilian oregano along with specially prepared braised aubergines and cous-cous (amongst other delights!) Order before Tuesday at 5pm for Friday delivery.
Dirty Vegan
When you just want a dirty (fully vegan) burger, look no further than Dirty Vegan's Ultimate Vegan Comfort Kit as a result of their partnership with Beyond Meat, Vida Bakery and MEDA CBD Drinks. You'll get the whole works including vegan chilli cheeseburgers the star of the show! Check out the full offering here which feeds two for £42.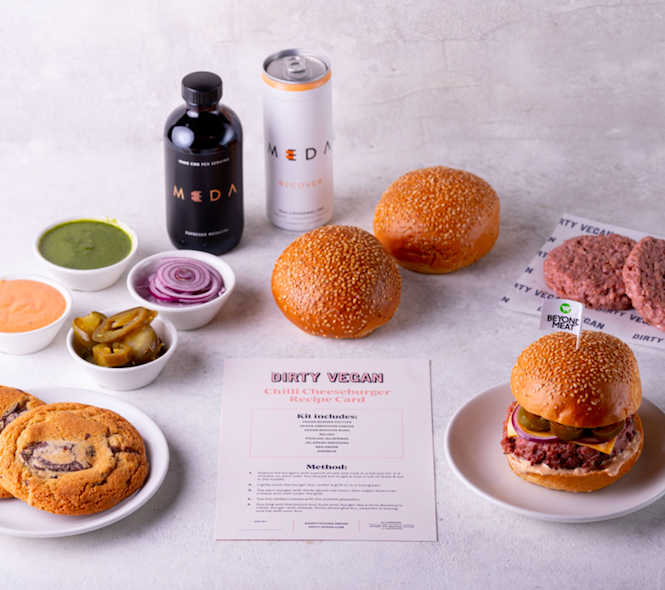 Kurami
Ultra healthy and nutritionist approved Kurami have got your back this month. They've come up with a gorgeous selection of vegan dishes as part of their meal plan including the Kurami Rainbow Burger with a *crispy vegan pattie. (*Mouth is watering now.) Order here.
Arros QD
It's not just any eat at home paella, oh no! This one has been dreamed up by multi-Michelin starred chef Quique Dacosta and for £75 you'll get the whole deal including the paella pan! Add your own toppings for a personalised paella, or just enjoy it the Arros QD way.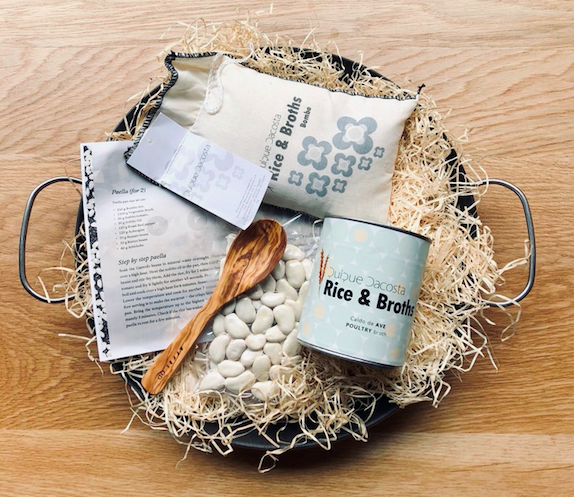 Green Haus
From the team behind Six by Nico comes Green Haus – more sustainable, ethical, healthier and cleaner. With eight new vegan tasting dishes every month and delivery across the UK, there's never been a better time to try. The salted crispy tofu with fennel and pineapple salad sounds epic. Order here.