Whittlebury Park's spa, hotel and golf course are positioned beautifully within the rolling hills of Northamptonshire.
The long driveway which leads up to the hall and spa gives you a moment to absorb the stunning scenery, and prepares you for the wonderfully relaxing stay which awaits.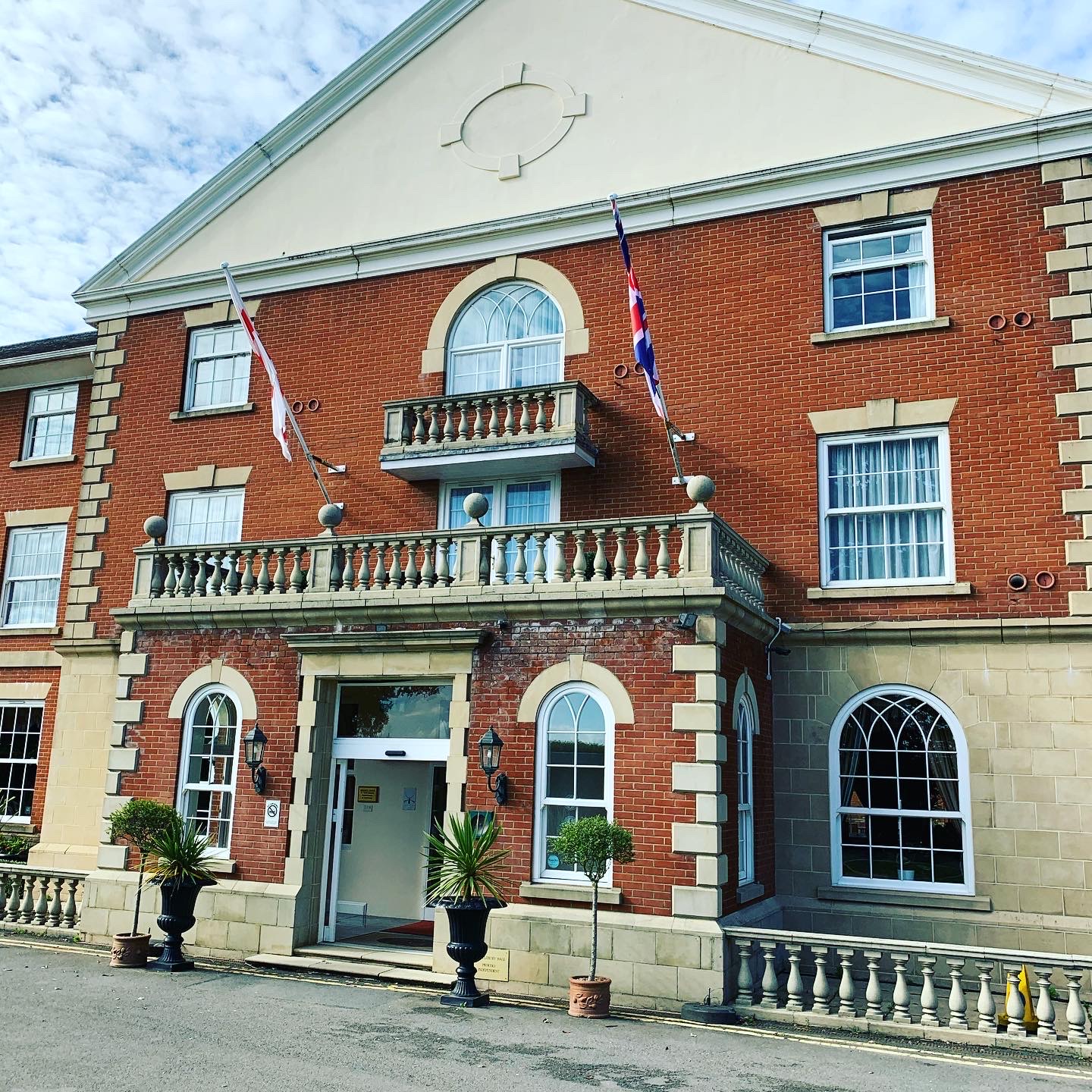 With a short walk from the car park, the lobby and reception area at Whittlebury Park is decadent, while staff are warm, welcoming and efficient.  Having arrived way before check in, we took off for a stroll around the grounds and discovered a gorgeous lake and camping area nearby, and behind the main hotel building, a leafy path which led all the way to Silverstone.  Bicester Village outlet, Banbury and even the Chilterns are all in close proximity making the hotel a great place to base yourself for a nice break away.
Covid-19 Secure Measures at Whittlebury Park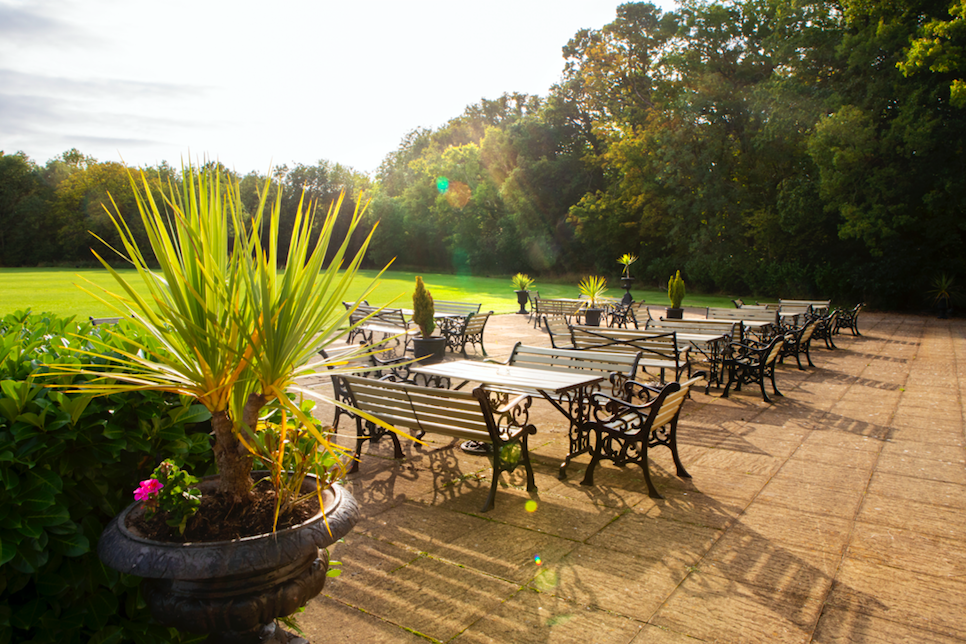 If you're feeling a little bit apprehensive about venturing to a hotel or spa during the current climate, rest assured you'll feel completely safe at Whittlebury Park.  There's a strict one way system in place which is easy to follow around the hotel, while there's also temperature check monitors dotted throughout, including at the entrance to the spa.  All staff practise social distancing while wearing masks and all restaurants have plenty of room between tables in their spacious dining areas.
The Rooms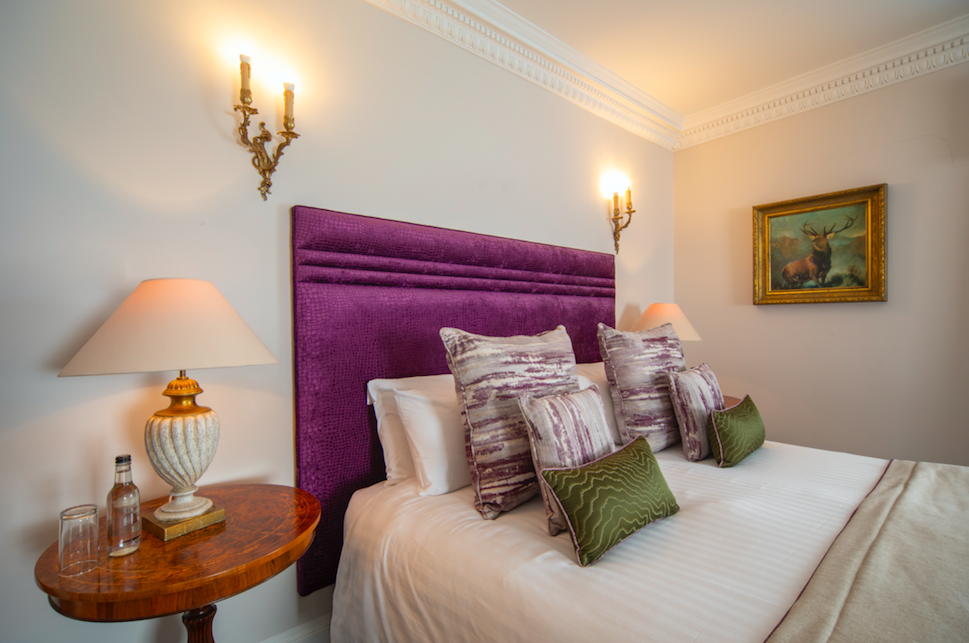 With classic, club rooms and suites available, we stayed in a club room within the main Whittlebury Hall building.  With free wifi, free standing mirror, TV, fridge stocked with wine and water and an easy to use coffee machine, we felt right at home in our fluffy robes, chilling in the big comfy chairs while watching some TV before bed.  Club bathrooms are huge and offer double sinks, a huge mirror running the length of the wall and luxury bath products.
The Spa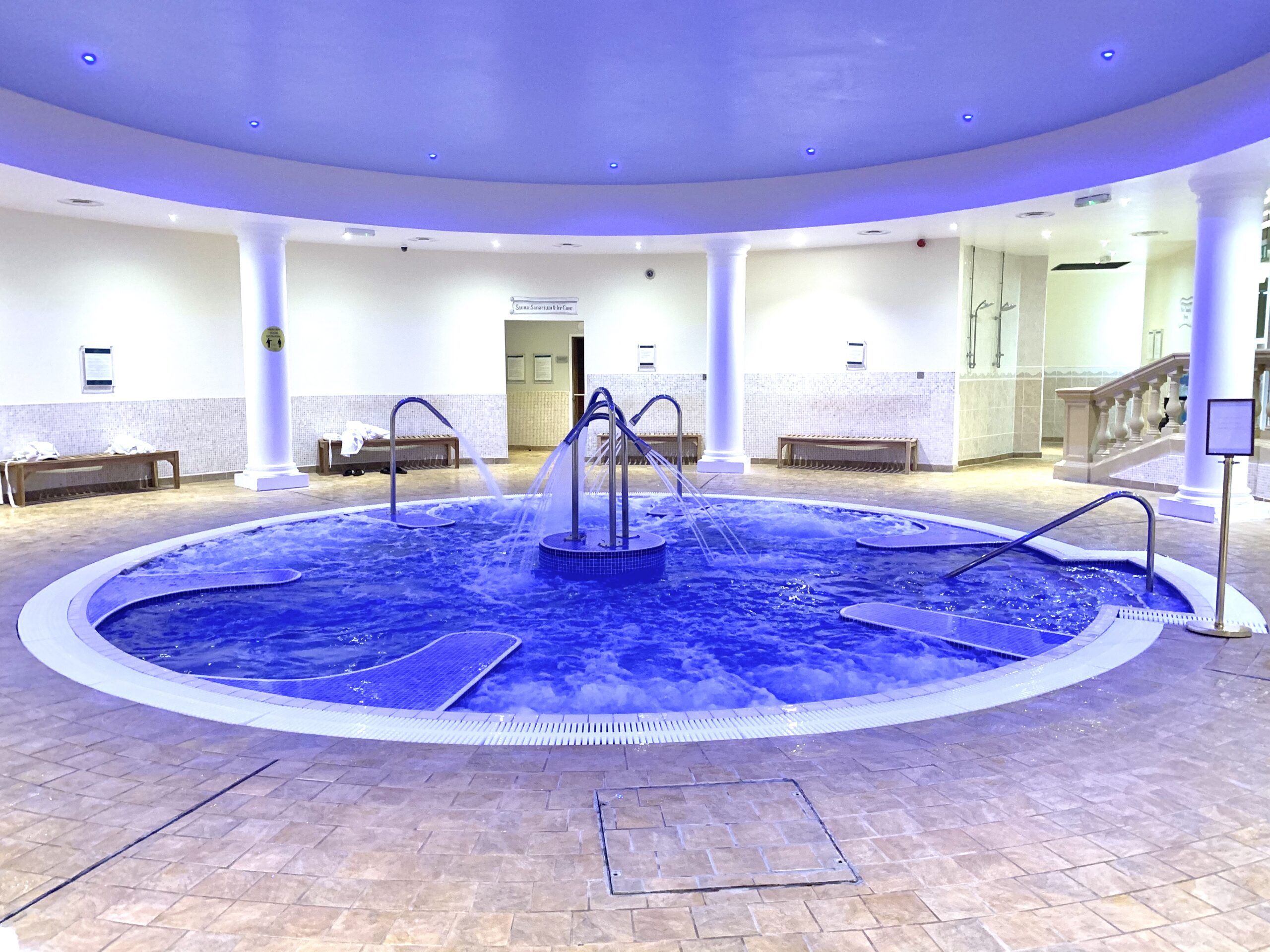 The spa area at Whittlebury Park is one of the largest in the UK and nothing short of impressive.  With a comfortable reception area where you'll be asked to fill out a quick Covid secure questionnaire, you'll be shown through to the ample sized locker room and shower area, which also leads into the spa (don't forget to bring your flip flops or slippers with you, although these can be purchased from reception.)  With a huge hydro pool bubbling away in the centre, being booked in in advance means there's plenty of space for social distancing, and we luckily had the place to ourselves.
After relaxing in the warmth, we decided to try out some of the individual rooms.  We weren't brave enough to try the ice cave (with its freezing cold showers), or the shower with the bucket above it (!), but we baked and sweated out all of the bad stuff in the saunas and steam rooms, and popped back to the hydro pool in between.  My favourite was the crystal steam room which I've never tried before.  The crystal block in the centre of the room is said to be a master healer, drawing off negative energies, while energising and restoring balance.  I can honestly say I felt amazing after this session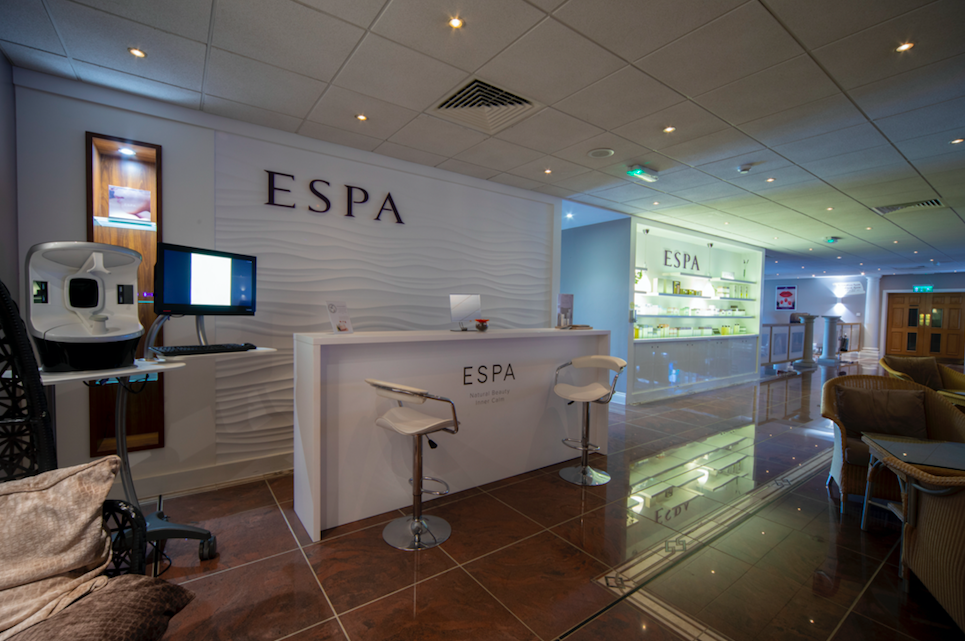 We indulged in a dreamy spa treatment with ESPA products and enjoyed complete relaxation for a full 40 minutes with the 'Peaceful Escape Treatment' which involved a short all over body massage followed by a choice of two specific areas.  I went for feet and head which were divine.  You're required to wear your mask at all times, while the masseuse also wore hers throughout.
We spent the remainder of our afternoon in the massive Italian inspired swimming pool, relaxing on the loungers and alternating between jacuzzis, meaning we were fully relaxed for dinner.
Dining
There are a couple of dining options to enjoy during your stay.  Murrays offers more of a fine dining experience but was closed when we visited, however Astons was a great choice, with a more relaxed feel, and a delicious menu.  With tables suitably distanced and all staff in visors or masks, we tucked into a rich chicken liver parfait on melba toast.  The main – slow cooked lamb which was meltingly soft, arrived with salt baked celeriac puree and buttery Dauphonoise potatoes.  We both loved this dish – especially when washed down with a lovely bottle of 2009 Rioja Tempranillo.  After dinner, the Silverstone Bar with all its racing memorabilia and photo history, was the perfect place to relax with a night cap.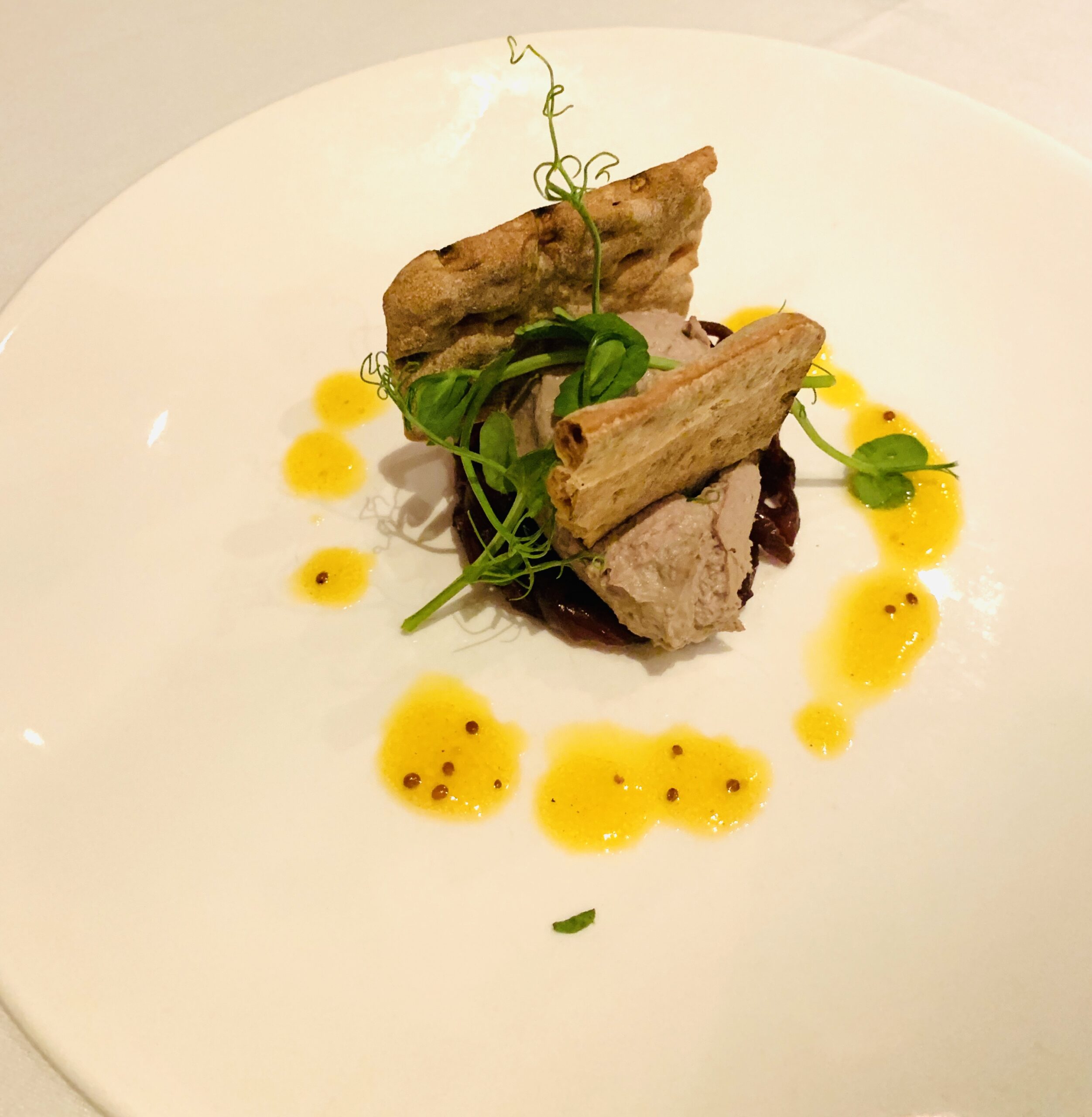 Breakfast was also served here the following morning with a choice of juices and a huge hearty full English, making for the perfect start to the day.
With an excellent 'Time Out Spa Stay' package deal to enjoy all that Whittlebury Park has to offer, you can stay for just £139, including a day of luxurious pampering, two course lunch, a 40 minute spa treatment, dinner, a nights' stay and breakfast.  And with foreign travel so difficult right now, this really is the perfect break away…
To book a stay at Whittlebury Park, click here or to read more of Luxe Bible's hotel reviews, click here.