Entrepreneur Khalid Samata has been a very busy bee.  His beautiful new concept restaurant Hive at Selfridges is causing quite a stir with honey at the heart of its dishes.
Located on the third floor of the iconic department store on Oxford Street, right next to Kim Kardashian's SKIMS range (talk about power placement), Hive is home to 100,000 honey bees which can thrive in a protected environment, while populating a 3 mile radius.
Off course, bees are essential for our eco-system and Hive's awesome ethos is ensuring it's a must-visit for London residents and tourists alike.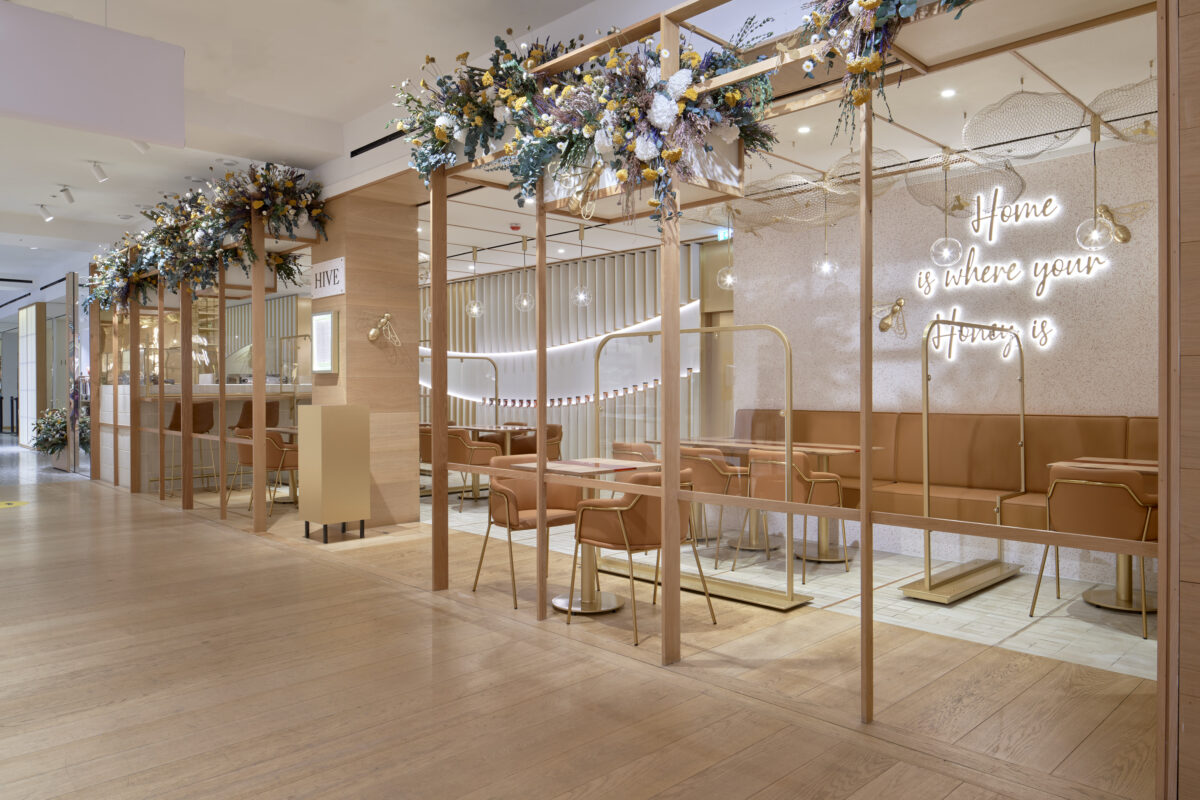 Retail design agency L'Atelier Five has created a visually stunning restaurant. A pergola with pretty flowers props up the ceiling, golden bees adorn the walls, and bespoke resin tables with blush pink chairs complete the look. It's definitely Instagram friendly, yet quietly sophisticated while being casual enough to pop into after a day of shopping.
With Executive Chef Guillaume Legoc at the helm, the menu offers up a range of gorgeous dishes which just seem that bit more luxurious when you add in a touch of gloriously fresh honey.  The Cheese and Honey Pairing Afternoon Tea makes for a divine treat for a special occasion, while cocktails like the Nutty Naughty Bee (Beefeater Gin, chestnut honey, lemon juice, tonka bitter and black sesame powder) are unique in their ingredients and well balanced.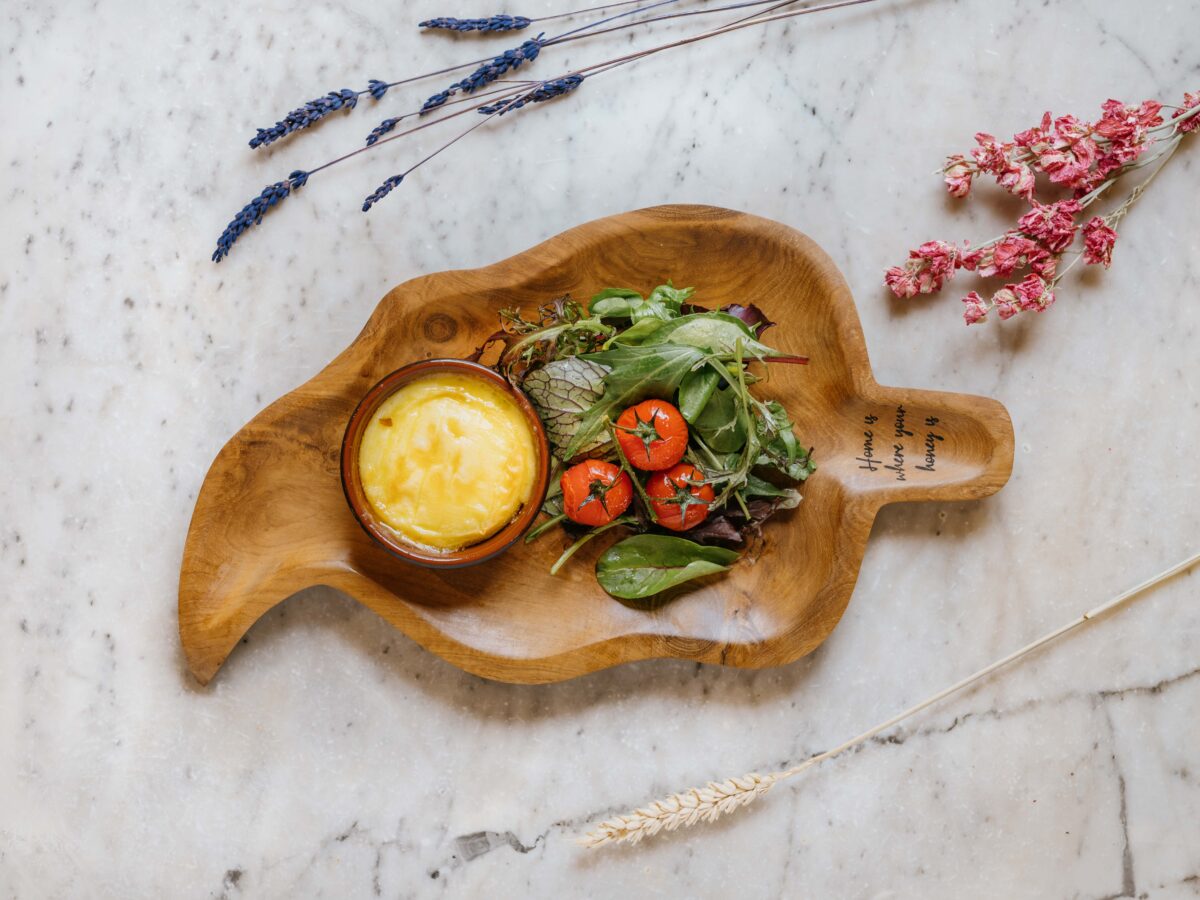 The Baked St Marcellin Cheese which has been baked with mountain honey and truffle oil and served with toast, is a sublime starter and a must-order from the menu.  The gloop of the cheese as you load it onto the bread is unbelievably satisfying, while oysters and champagne are another welcome item on the starters list.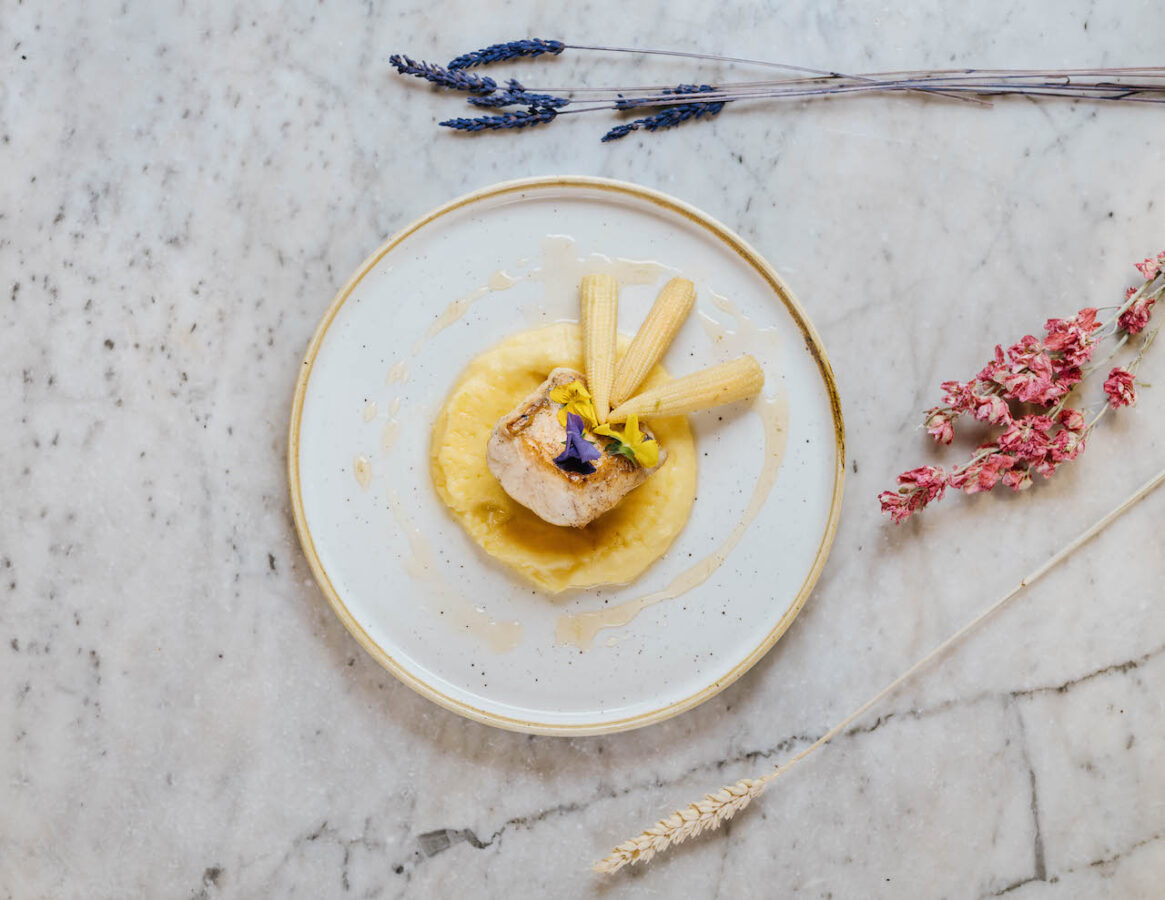 Mains include Cornfed Roast Chicken – juicy and tender, served with a gratin of Savoyard potatoes, an obligatory and super tasty honey sauce, and cherry vine tomatoes, while the Roasted Monk Fish is plated up beautifully, complimented with a rosemary honey, a velvety cheese loaded polenta and corn.
As far as culinary experiences go, this is a wonderful treat and the story behind it makes it all the more charming.  No wonder then, that Hive is causing such a buzz. Don't forget to pick up a jar of incredibly delicious honey on your way out… Follow them on Instagram, here.