We've found the best bar for winter cocktails with a view – GŎNG Bar at Shangri-la at The Shard is guaranteed to exceed your expectations with its sky high sophistication. With beautifully crafted cocktails set against jaw dropping views, just make your way through the luxurious reception area, jump in the swift moving lift and head up to the Level 52. As soon as you step out of the lift and take in the opulence of the bar area surrounded by floor-to-ceiling glass, you'll know you're in for a fabulous experience – GŎNG Bar is way more than your average cocktail bar.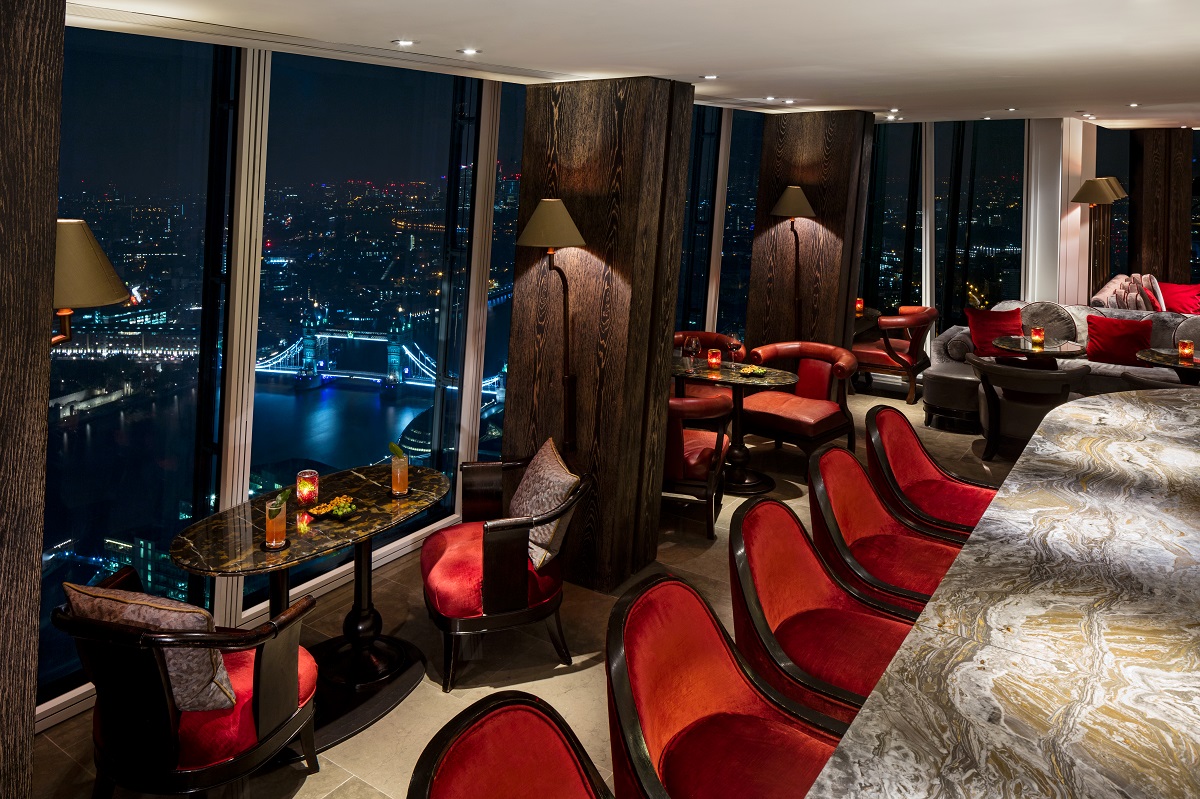 There's something very special about sipping specially blended winter cocktails created uniquely by GŎNG Bar's talented bar staff, while looking out across some of the most spectacular views you're likely to find in the world. From up here, you can see all that the capital has to offer, while it puts on its very best show (just for you), or at least that's how it feels. Tower Bridge shines brightly like a beacon of beauty against the backdrop of the city, a picture postcard view across the bank of the Thames.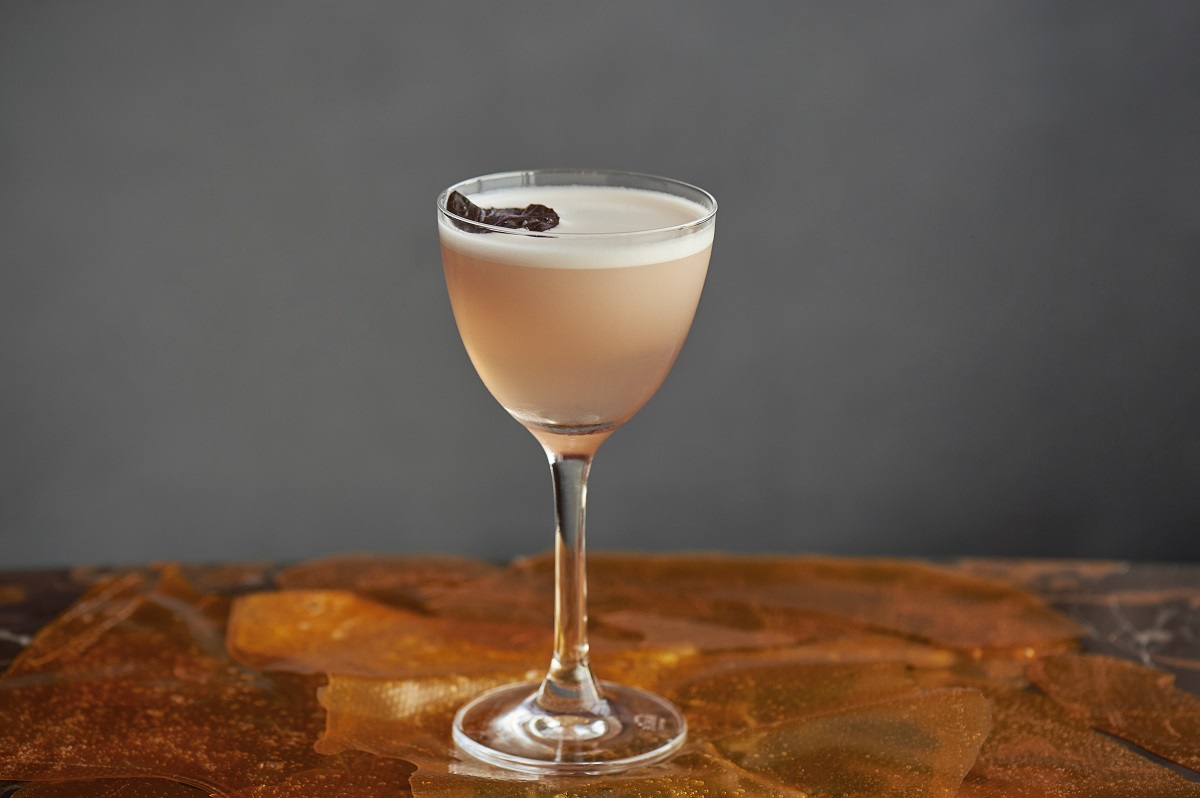 Currently, GŎNG Bar is offering incredible cocktails from its Interlocking Menu Volume 2. Drinks focus on simplicity and sustainability with carefully thought out ingredients from the bar's superb mixologists. With every cocktail on the menu one half of a pair, each is interlocked to another by a shared ingredient. You can expect fruity numbers from the pineapple section like Shiso and Pineapple made with a beautiful blend of Pineapple Ketel One, Shiso Cordial, Lillet Blanc, Porter's Tropical Old Tom Gin and theatrical foam (£21), or go for the Pineapple and Chai with Havana 7 yo Rum. Coconut, Mango, Yuzu and Thai Basil are also among the key ingredients – Tomato and Thai Basil is the perfect non-alcoholic savoury sip with a combo of Seedlip Blend, Thai Basil, Yellow Tomato, Grapefruit and Soy – guaranteed lip-smacking deliciousness (£14).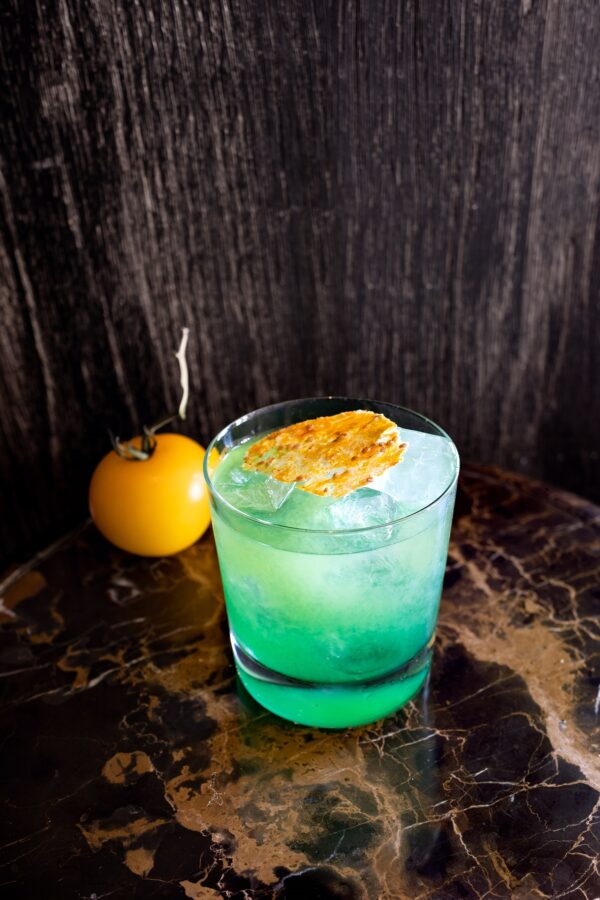 With a number of Deluxe Cocktail serves on offer including the Classic Cocktail Champagne which is made with our favourite – Veuve Clicquot Yellow Label NV and Hennessy XO (£38), you can also take advantage of GŎNG Bar's partnership with Beluga Noble by enjoying a range of gorgeous drinks which all use the smooth Russian vodka as their base. These cocktails can be sipped poolside at Sky Pool which is just next door – the highest sky pool in Western Europe benefits from glorious views and unrivaled sunsets making it a very special setting from 7pm each night.
GŎNG Bar have just released details of their New Year's Eve celebrations with tickets starting from just £150 including a guaranteed window seat and a cocktail and bento box offering. You can check out all the details here, or email specialevents.slln@shangri-la.com