Luxe Bible have been feasting on fantastic festive faves all throughout lockdown!  Here's our top pics for really special treats this Christmas with the lust list of luxury chocolates!
Niederegger Lübeck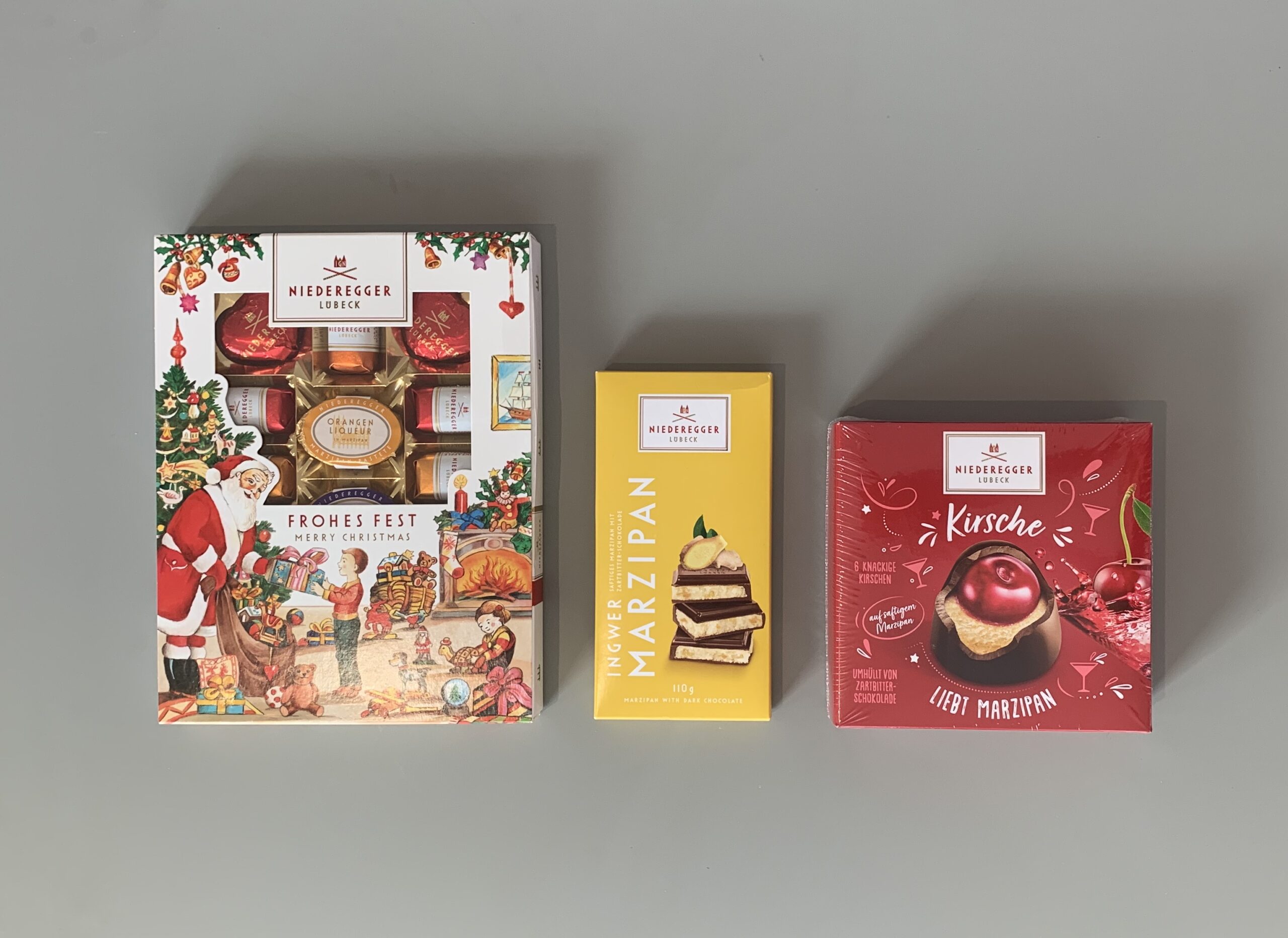 We're fallen for these luxury chocs in a big way.  Niederegger Lübeck's exquisite collection of marzipan based sweet treats are just so addictive.  The secret recipe for Niederegger's Lübeck marzipan lusciousness has been passed down from generation to generation and it truly does have a unique sweet almondy flavour like no other.  We love the Christmas collection with it's festive design and awesome assortment of their most popular sweets including fruit and liqueur fillings, while the Niederegger Marzipan with Kirsch contain six irresistable bite sized chocs – each with a whole kirsch soaked cherry in the middle.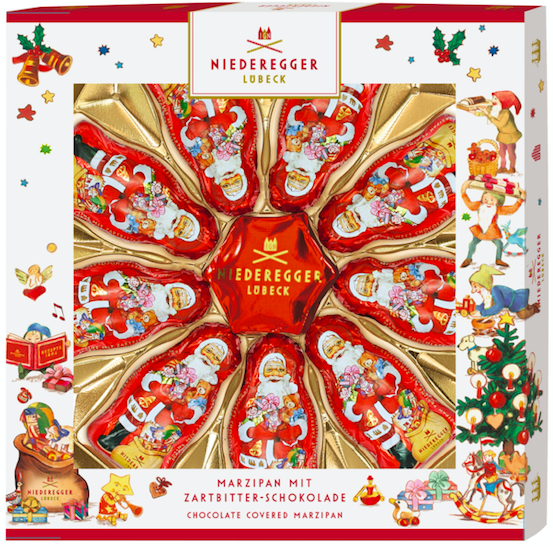 Meanwhile, this novelty chocolate box of marzipan filled Santas and centre star is so beautiful to look at, it's really tough to open the box and start eating them (but we managed!)  Using all natural ingredients and also vegetarian friendly, they make a perfect gift, and would also look great hanging from your Christmas tree – hands off!  Check out the Lakeland website to see the full collection, prices vary.
Rita Fahri Bonbonnières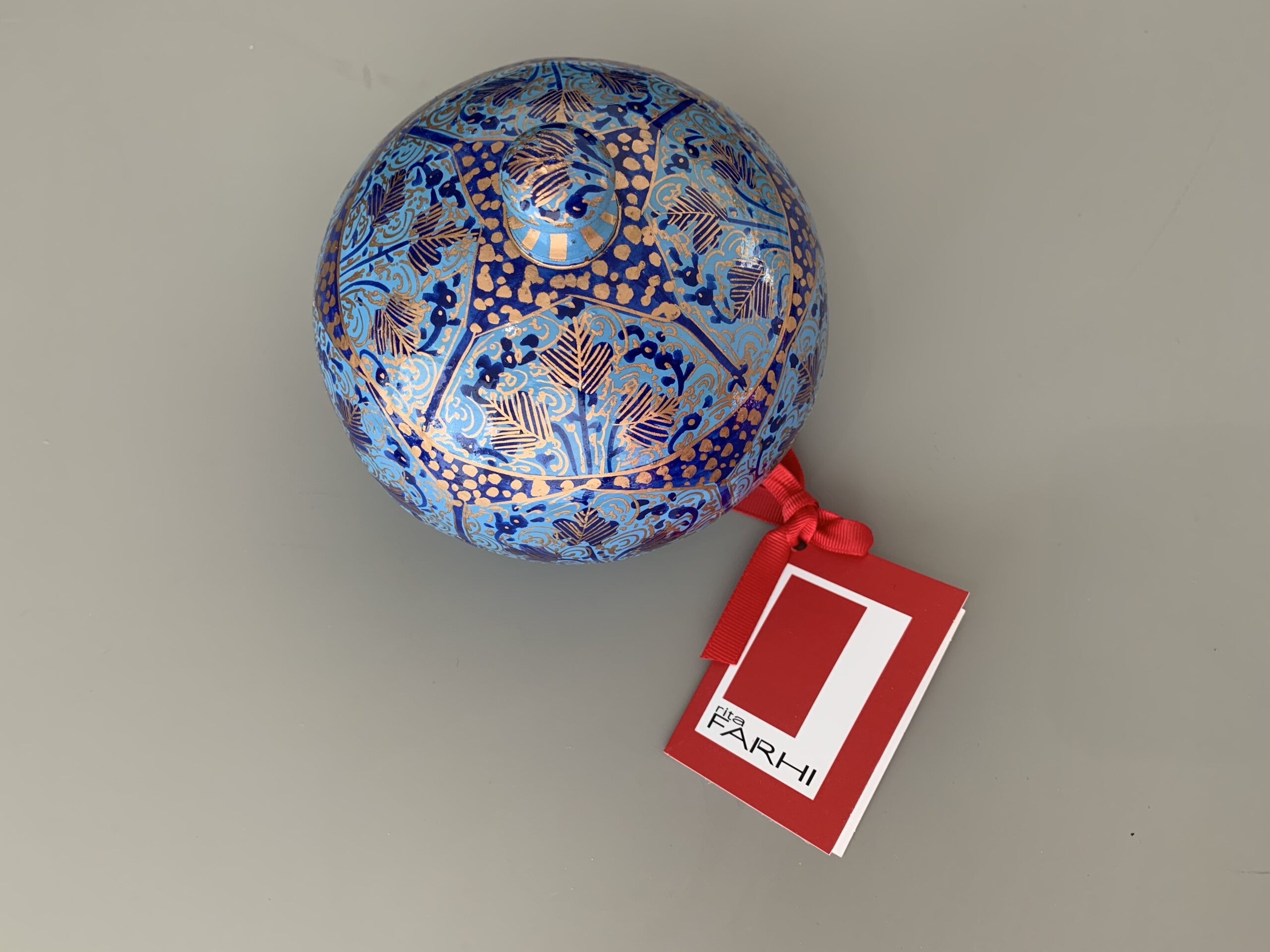 When you want to buy someone an extra special edible gift, Rita Fahri's collection of luxurious chocolate confectionery is a brilliant choice.  With gourmet jars, bonbonnières, fruits, nuts, chocolates and nougat, Rita Fahri's gourmet selections are available in some of the UK's most prestigious stores from from Harrods to Harvey Nichols.  The Luxe Bible team devoured the gift jar of cocoa dusted belgian milk chocolate pecans (£17) in seconds (too fast even to get a pic – they are seriously amazing), but a close second were these gorgeous bonbonnières filled with chocolate almonds or pecans.  Made from papier mâché and hand painted, *they make such gorgeous gifts for the whole family (*Orders 10…)
PLAY in CHOC Christmas Gift Set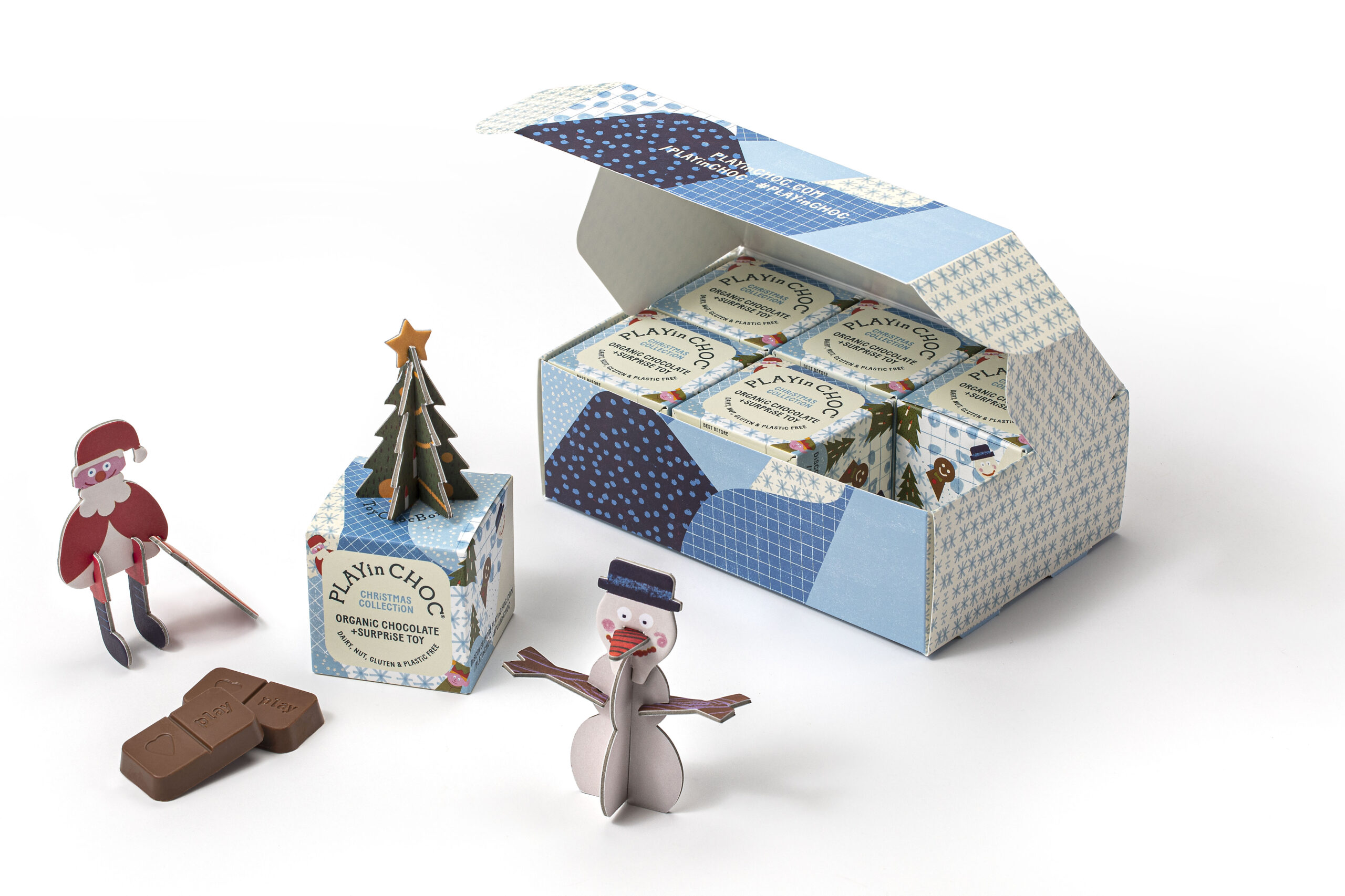 Quite possibly the cutest most luxe kiddie's chocs we've ever had the pleasure to open, the PLAY in CHOC Christmas Collection contains six individual organic chocolate boxes which come with wrapped sweets and a surprise toy in each.  We especially love the packaging which is super cute and because they taste soooooo good, you'd never know they were also dairy, nut, gluten and plastic free!  PLAY in CHOC's eoc-friendly, zero waste chocolates are silky, creamy and totally moreish while the adorable games will keep the little ones entertained after Christmas lunch, while you pour a well deserved drink!   Check out their incredible collections including dinosaur and endangered animals gift sets here.
The Wizards Magic Chocolate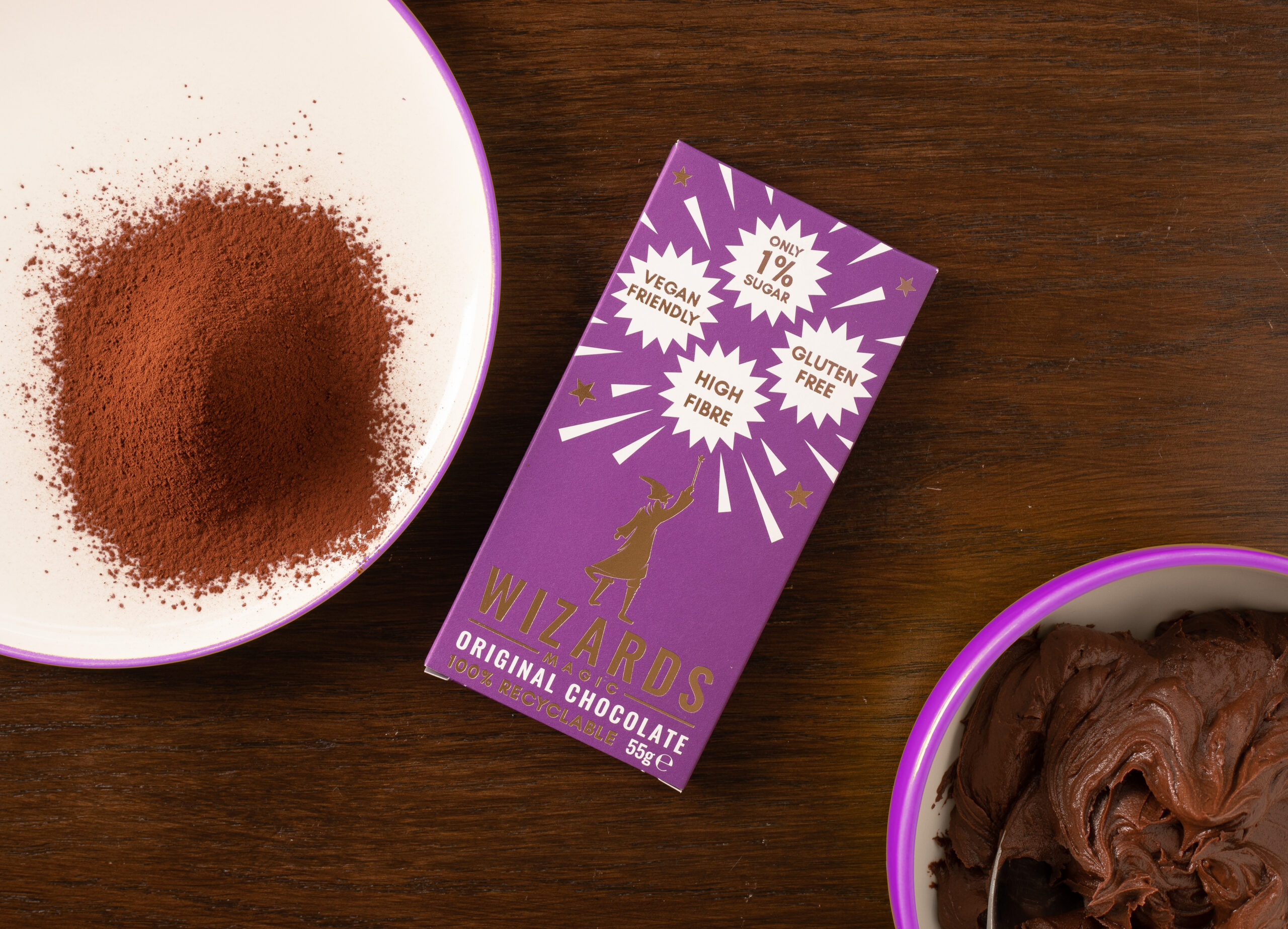 'Next generation chocolate' has arrived in the form of The Wizards Magic Chocolate!  Not only do these bars of deliciousness taste incredible, but they also offer amazing health benefits – literally the best news since finding out a glass of red wine a day is good for you!
Choose from 'CBD Chocolate' for a relaxing treat at the end of a hard day, 'Magic Chocolate' in original, mint and orange which is only 1% sugar, dairy free, plant based, high fibre, gluten free and palm oil free…  Or 'Immunity Chocolate' in both caramel and orange flavour – this luxurious full sugar choc will boost the immune system and is bursting with antioxidants!
Buy direct from The Wizards Magic website – £2.50 – £3.50 per bar.
For our pick of the best advent calendars this year, click here.