The Norton Park Hotel & Spa, Winchester is the perfect getaway for the whole family.  Situated just outside the city in beautiful countryside, this four-star hotel is an hour or so drive from London making it an ideal base for a family break.  With the coastal cities, fun parks and the New Forest on your doorstep, the location is perfect.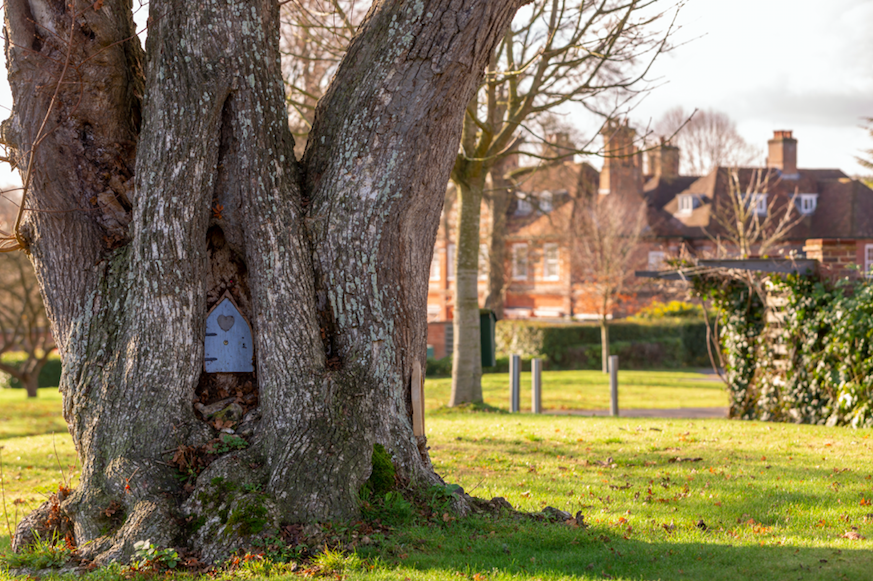 The beautiful 16th century manor house is set in 54 acres of rolling countryside with stunning views aplenty. With tree lined walks and natural woodland to stretch your legs and unwind, this hotel caters for everyone -couples, families, even your four-legged friend!  It's also perfect for a a weekend of pampering courtesy of the hotel's spa.
You'll find the reception is a warm, welcoming and spacious area to start your break.  Friendly staff will assist you with any desires for your stay – including brochures with events in the local area to explore.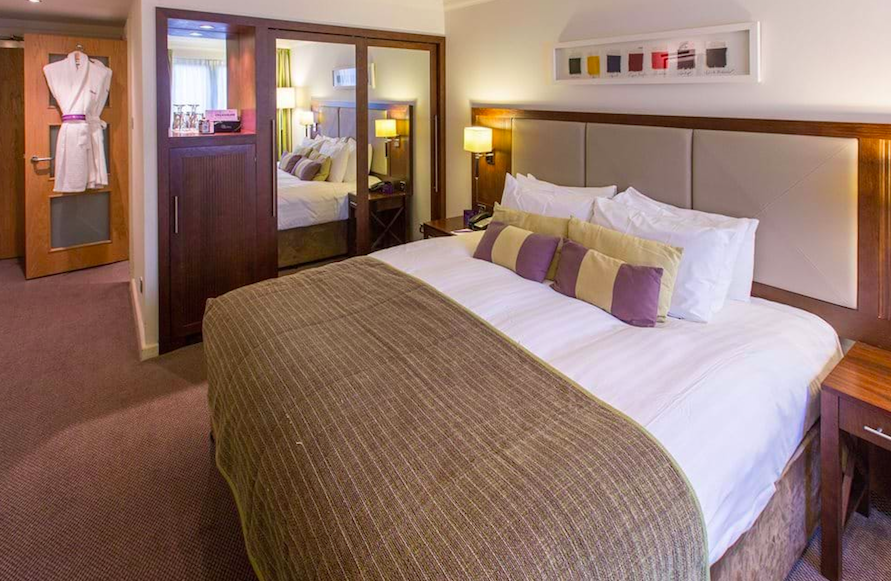 Here started our family break, with two children and a dog we made our way to the family room.  The adjoining rooms were immaculate, spacious and perfect for a family retreat.  With two bathrooms and home comforts galore, we settled in immediately.  The comfy beds with an abundance of soft cushions were an inviting prospect after a walk, swim and a delicious dinner.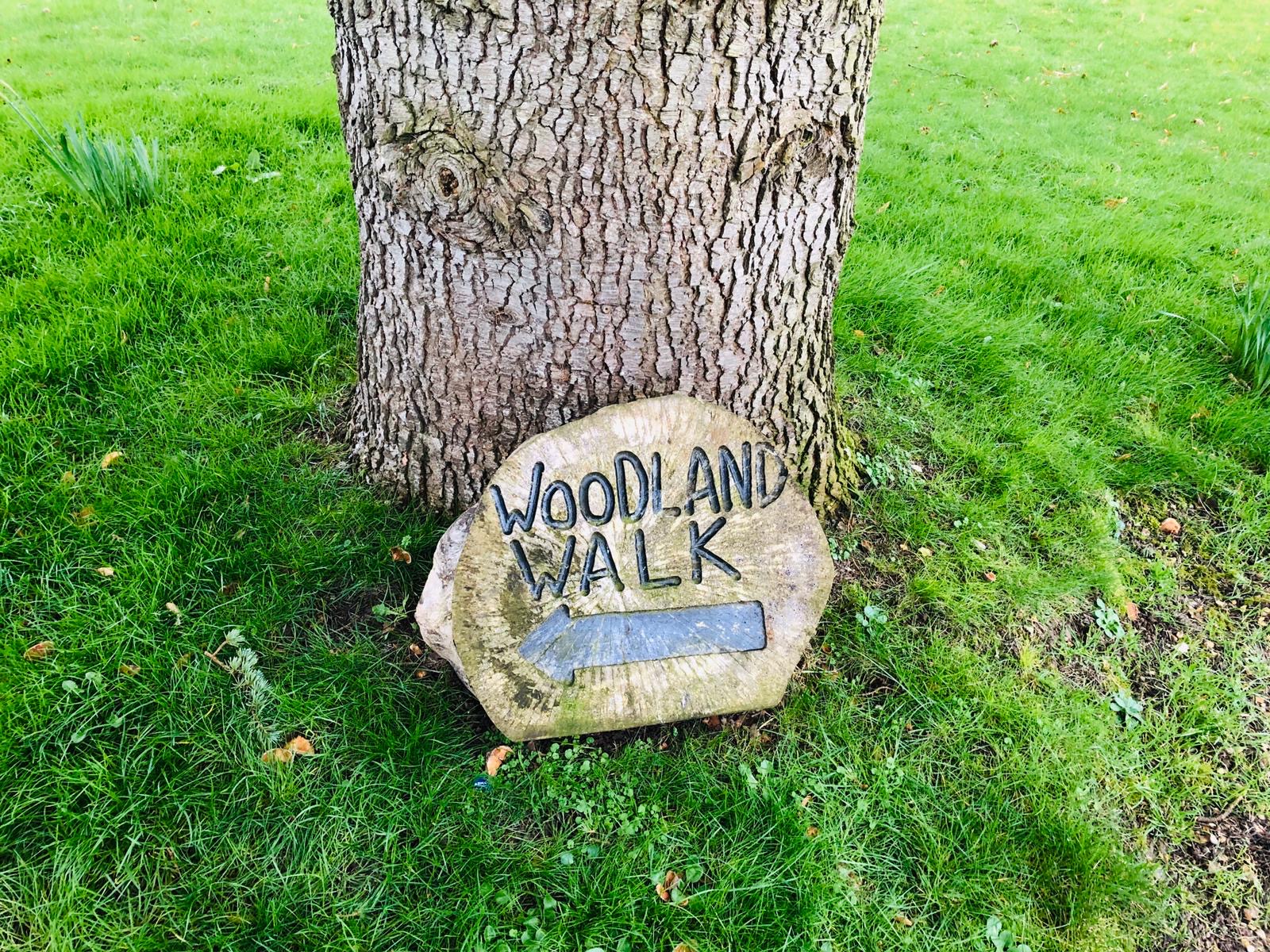 Whilst driving up the long and windy road to this lovely hotel, we promised ourselves a walk around the naturally beautiful grounds.  With  trails to follow and even a 'Bugginham Palace' with bugs galore for the children, the picturesque manor house also has a beautiful tree with a swing – perfect for those family snaps.
After a bracing walk in our typical January February weather, the pool and spa were calling…
The Norton Park Hotel boasts a luxurious spa facility nestled in the centre.  As we approached the spa, the relaxing aromatherapy smells and calm ambience immediately relaxed our minds. The spa staff greeted us with beaming smiles and gave us huge white fluffy towels to melt into after our swim.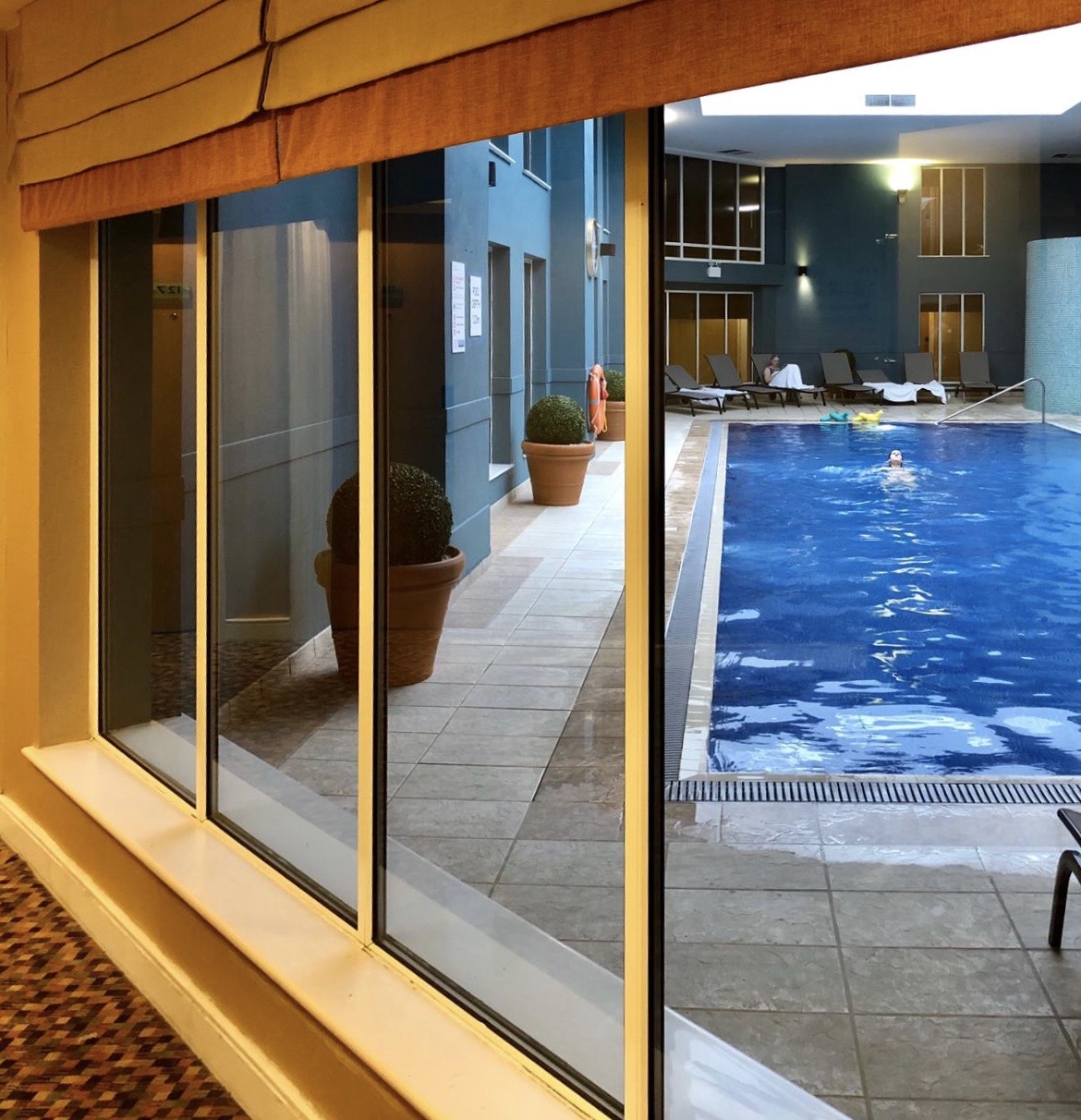 The warm and inviting pool was perfect for an unwinding gentle swim.  As well as relaxing on the loungers, you can have a sauna and steam to total rejuvenate your body and forget the outside world.  For those who'd rather have a child-free swim there are specific times for family friendly swimming, so all are considered equally.  The children enjoyed the swim as much as the adults, with a 1.2m pool it was an ideal depth for a play and practice swim.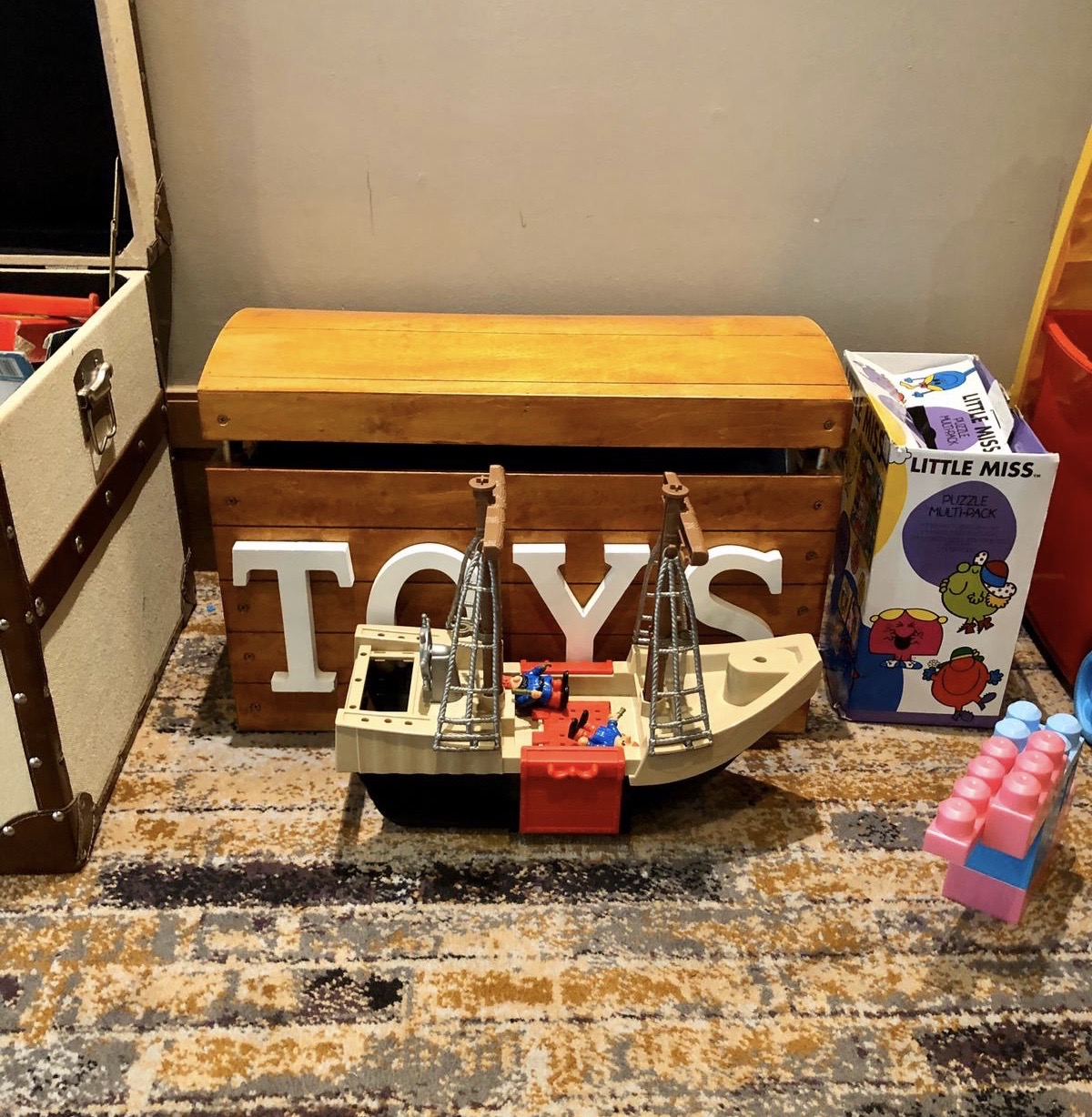 After all that walking and swimming, the restaurant beckoned complete with a play area full of toys to keep the little ones entertained.   The bar was beautifully stocked and welcoming staff allowed the relaxation to flow, with attentive table service.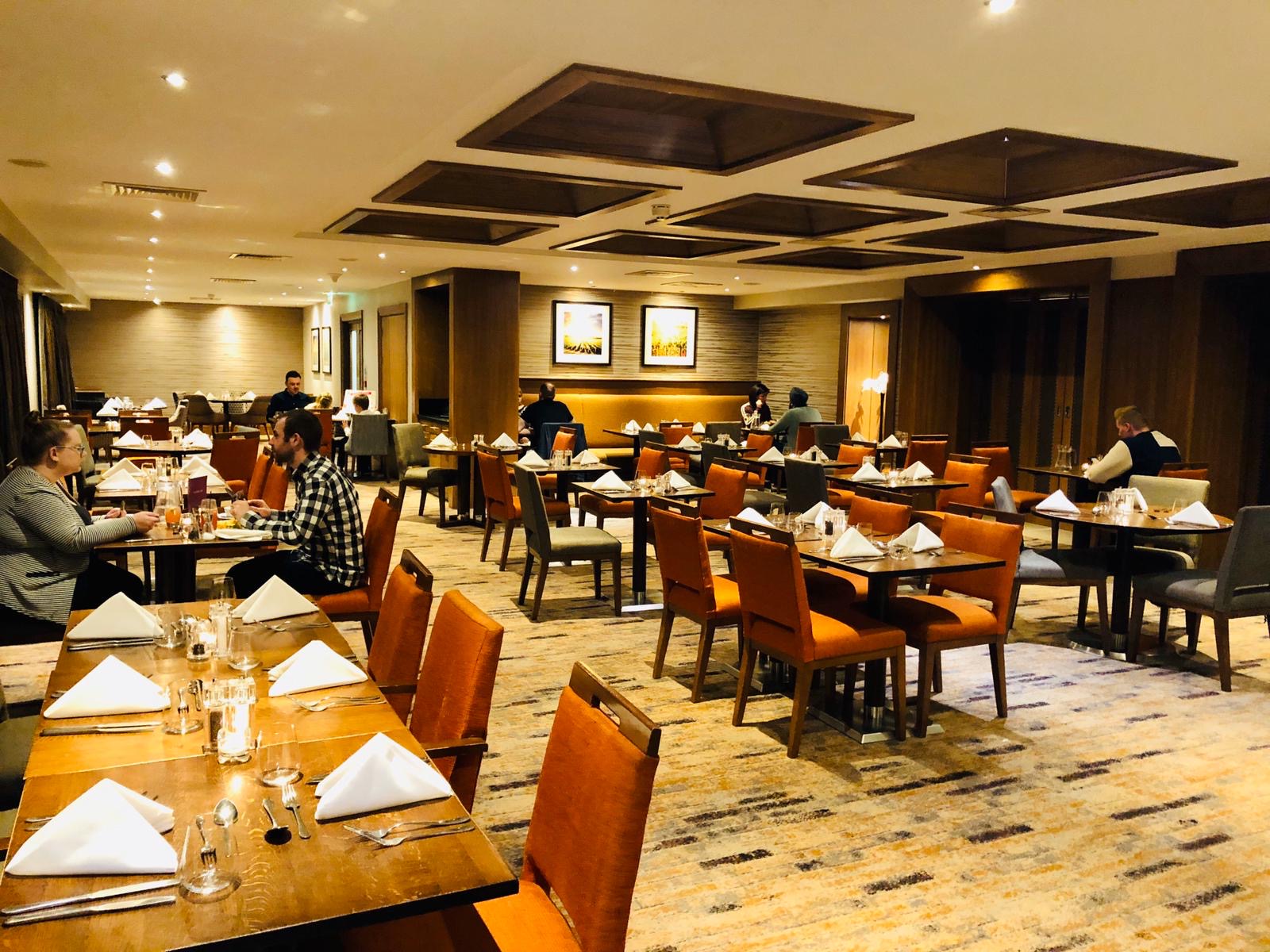 The restaurant has a wonderfully balanced children's menu incorporating heathy and fun options to keep everyone happy, while the a la carte menu boasted the perfect blend of traditional food with a contemporary twist.  The wine menu was just as pleasing with many great choices to go with every meal.
The children's food arrives on a jaunty picnic cloth bringing some excitement to the dining experience for the little ones.  Our meals were beautifully presented and tasted amazing – a great place to enjoy winding down with the family.
The Norton Hotel & Spa is unique in that it really has the atmosphere right.  Every area is adjusted to provide space for all needs including snug areas for couples to enjoy some privacy away from the families, while equally there are plenty of ideal spaces for children to relax with parents.
After a fun packed and relaxing day, the large comfy beds helped us all sleep wonderfully. Waking up bright and early, a hearty breakfast was needed and it certainly didn't disappoint. We were welcomed by Shirley who expertly ran the children through where to get their food, much to their excitement.  The wonderful buffet was a delicious success with pastries, cereal, juices galore, not to mention the cooked buffet with scrambled eggs like I've never tasted, amazing!  The breakfast alone is enough to repeat your stay!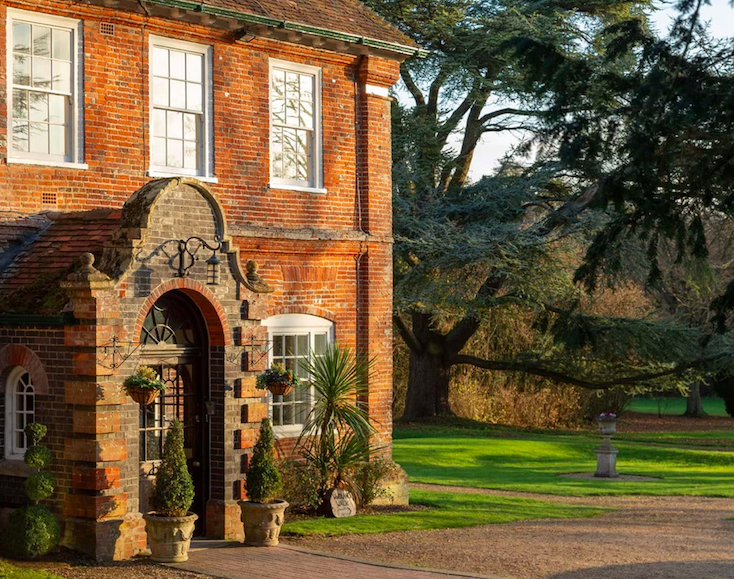 The unassuming Norton Park Hotel & Spa is a great escape to eat well and unwind, whether you're after an intimate spa break for two or a fun family time.  Click here to book.