It's long been known that The Athenaeum Hotel in London's luxurious Mayfair has played host to various celebrities over the years. From Steven Spielberg to Take That, this former gentleman's club and MP's residence still oozes that wow factor, but you don't have to be a VIP to get the VIP treatment.
Located at 116 Piccadilly and enjoying gorgeous views over Green Park, the family run Athenaeum Hotel just has that extra something special which makes you want to keep coming back.
The Hotel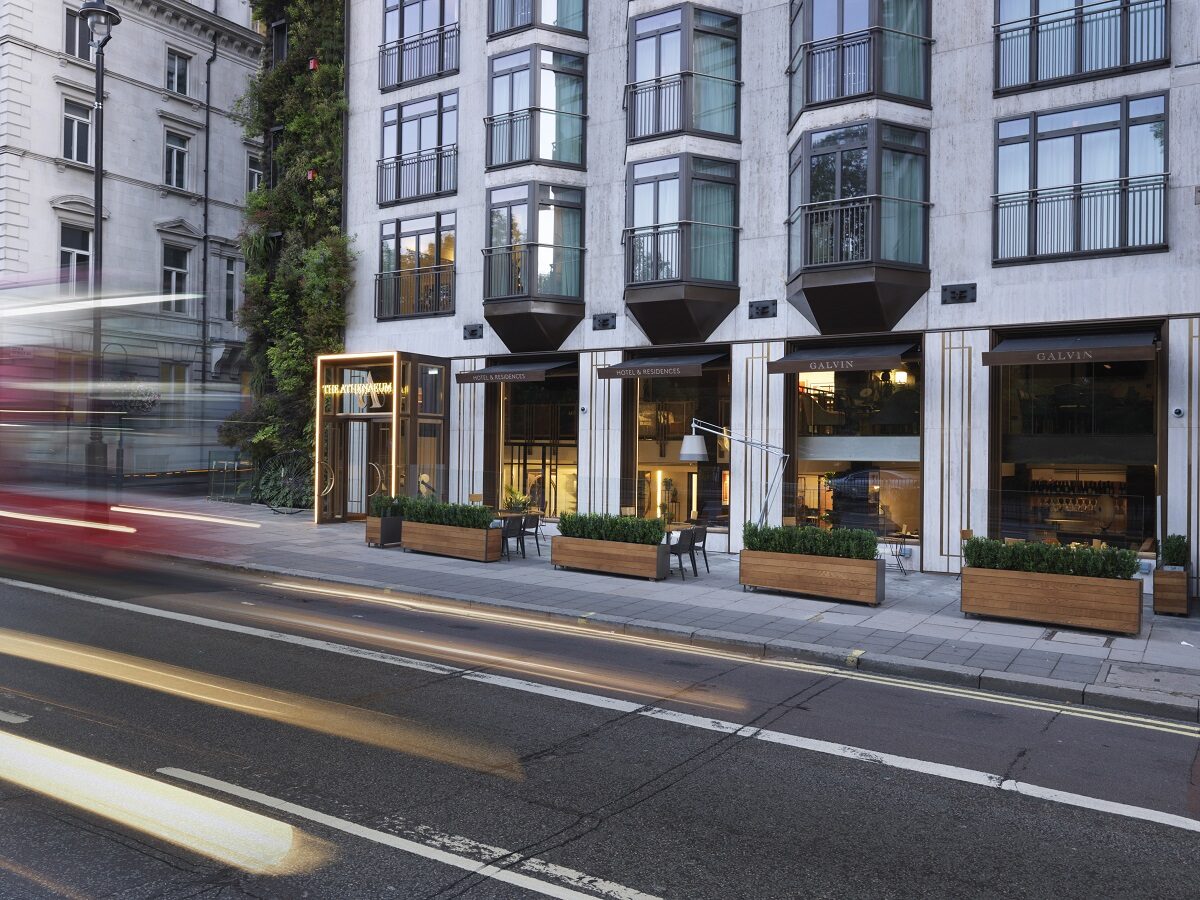 With its eye catching living wall which climbs all the way up to the 10th floor, The Athenaeum Hotel is immediately recognisable from the outside, and also boasts a gorgeous terrace which is the perfect place to enjoy a coffee, glass of wine or bite to eat from 116 at The Athenaeum, while you watch the world go by.
Perhaps its appeal is its ability to constantly move with the times, while retaining that old skool glamour.  Its plush interiors are modern and stylish, while just retaining the right amount of Art Deco – a major refurb to The Athenaeum was completed back in 2016 by Kinnesley Kent Design to capture the individuality of the hotel, and its spirit.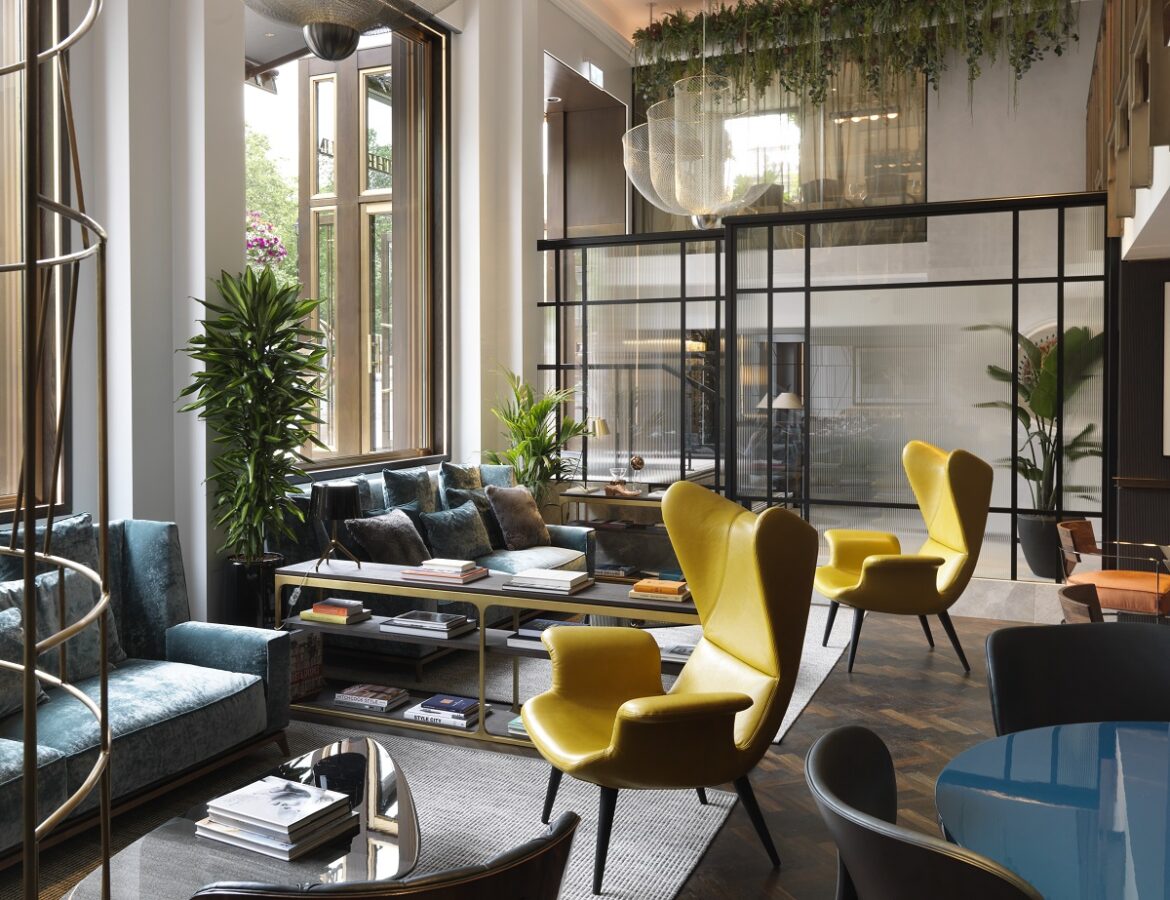 The lobby is light and airy with a gorgeous seating area which runs seamlessly into the salon area of the new 116 hotel restaurant. Reception is almost concealed, unlike other hotels where it's the main focus as you enter, but you'll be directed straight to it by The Athenaeum Hotel's wonderful staff who really do seem to go that extra mile to make sure you feel at home.
Becoming The Athenaeum Hotel & Residences five years ago means the hotel now offers 162 bedrooms, 7 suites and 18 townhouses apartments, as well as a newly refurbed spa, bar and 10th floor residents' lounge with beautiful views of the park opposite.
Suites at The Athenaeum Hotel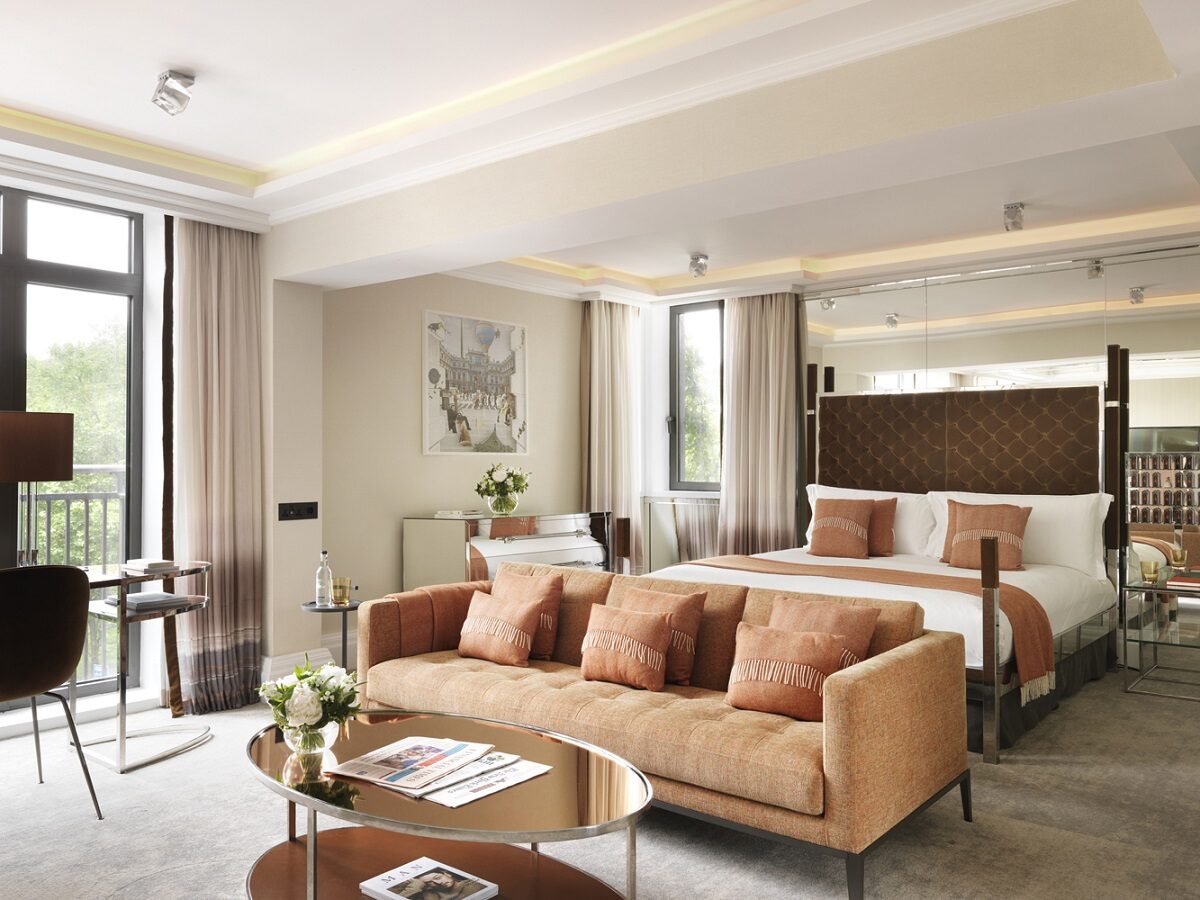 Luxury knows no bounds if you're staying in a suite at The Athenaeum Hotel.  The open plan space basks in light and the views give you an immediate snapshot into London life with the contrasting hubbub of Piccadilly's central road into town against a backdrop of one of London's most beautiful parks.
With a king size bed, sofa and lounging area, generous sized desk area and even a vanity area as you come in, you'll find the mini bar fully stocked, the bathroom overflowing with an abundance of delicious ESPA products and a shower which is twice the size of the bath. If you're a fan of mirrors, then a suite is definitely for you – they're everywhere. It's the sort of room you'll want to spend some time in, generally just enjoying the level of decadence it has to offer.
Dog Friendly Packages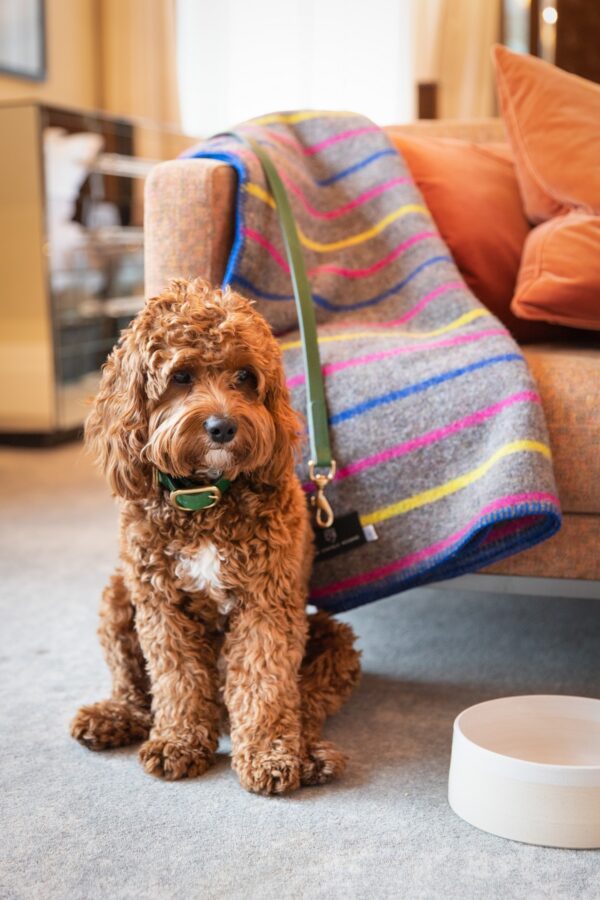 Dogs are welcome at The Athenaeum Hotel – in fact, so much so that there's a special VIPup package to make sure they make the most of their stay!  Furry friends will get exactly the same amount of care and attention from the staff at the hotel as you will and that includes welcome gifts – a very cool bow tie for the London look, plenty of tasty treats, and a comfortable bed in the room from 'The Stately Hound' which is made from recycled Welsh wool.  The mini bar(k) will offer up tempting light bites like roast chicken and steak tartare and well behaved pooches are also welcome in the salon area of the restaurant.  Dog walking and grooming can be organised, should they be required and all this from just £40 per stay.
The Spa
The Spa's relaxation space in the basement of the hotel is a tranquil retreat which you wouldn't expect to find in the heart of London. It's got everything you could want for a few hours of pampering including a luxurious hot tub, sauna and steam room, and treatment rooms if you're after a facial, scrub, massage or signature treatment.
116 at The Athenaeum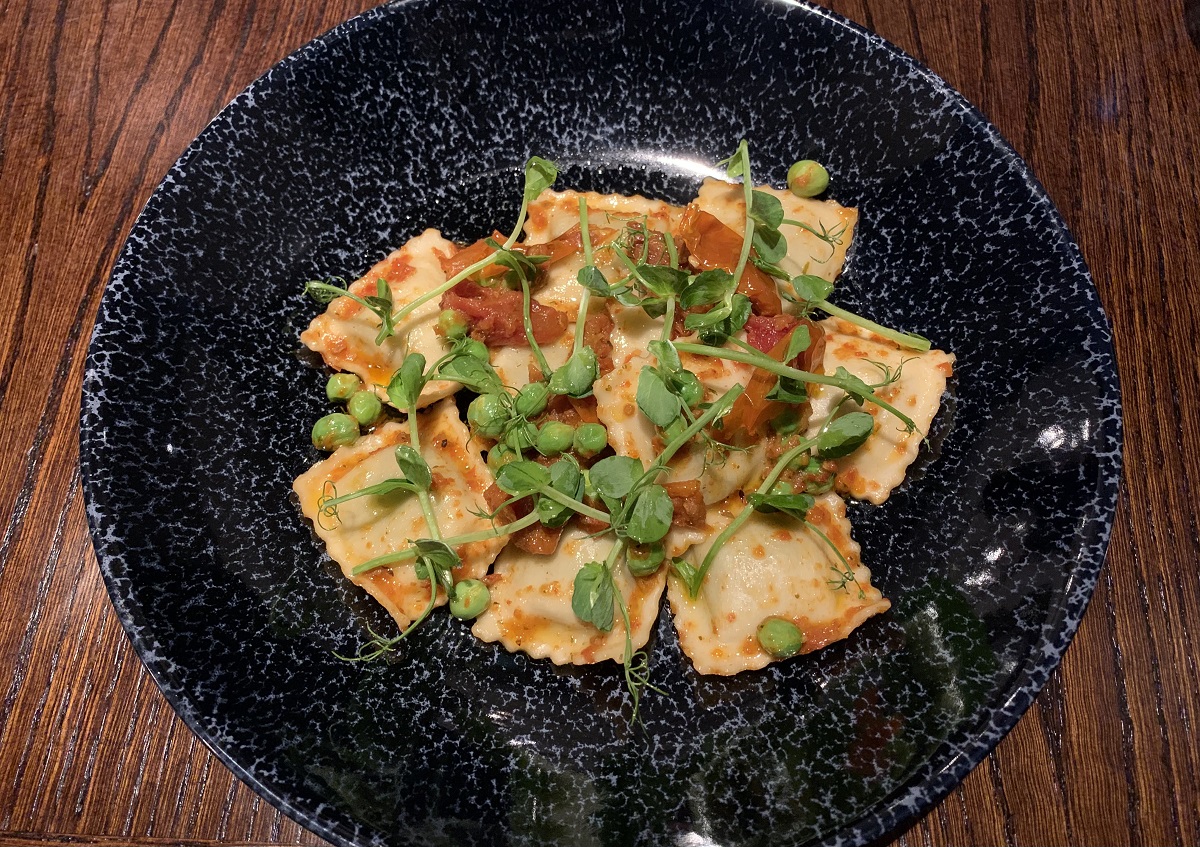 With Executive Chef Ian Howard at the helm, 116 at The Athenaeum is a beautifully styled restaurant offering seasonal dishes using the finest ingredients.  With tempting tasting menus available at just £40 per person (£75 per person for the matching wine flight), you can expect delights like English Asparagus Soup, Goosnargh Chicken served with a pea and mushroom casserole, and Dark Chocolate Torte followed by Beenleigh Blue cheese and crackers. 
There's also set menus, vegetarian menus and an all day dining menu. We loved the Pea and Shallot Ravioli with a rich smoked tomato pesto and a pea shoot salad which was so fresh, it could have literally been picked and brought straight to the plate!
Breakfast includes all the favourites like Eggs Royale, Benedict, creamy scrambled eggs and avo on toast, and a spot in the salon or out on The Athenaeum Hotel's front terrace is the perfect place to ease into the day with a rich, smooth coffee.
The Athenaeum Hotel's Curated Service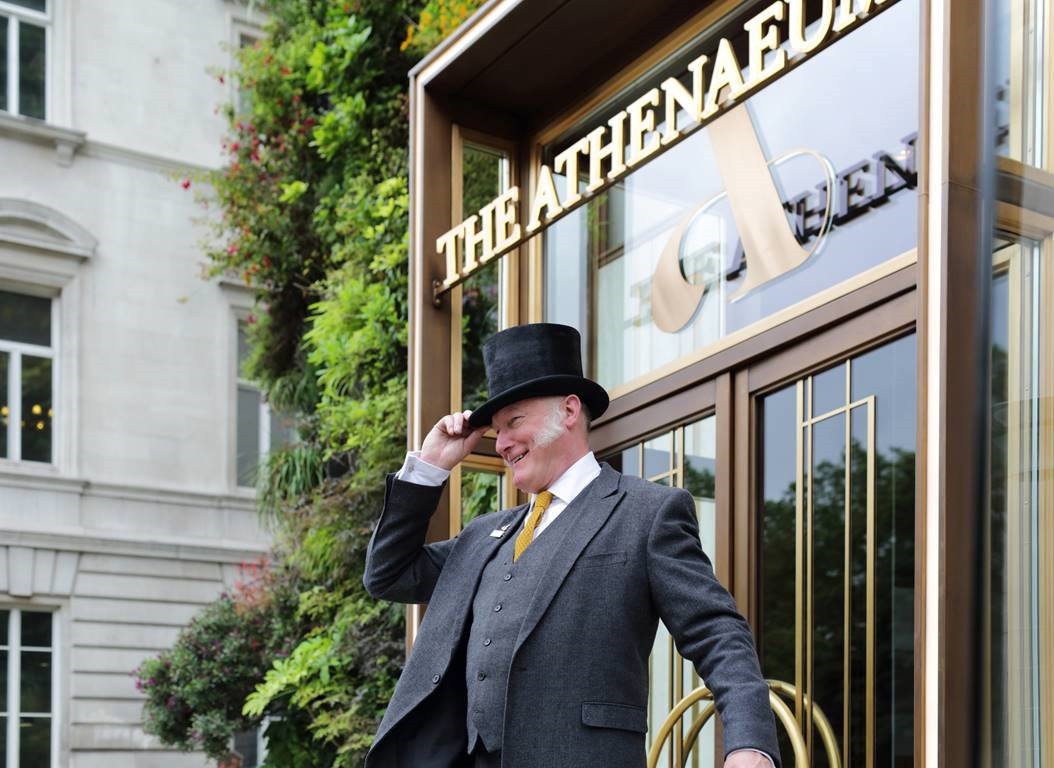 For those who want to enhance their stay, The Athenaeum Hotel's Curated Service goes above and beyond to ensure the happiness of its guests.  Whether you're after tickets to an event, an attraction or a show (Covid permitting), they will take care of everything.  From private dining at London's finest restaurants, to cocktail tastings and car journeys, nothing is too much trouble.
Picnics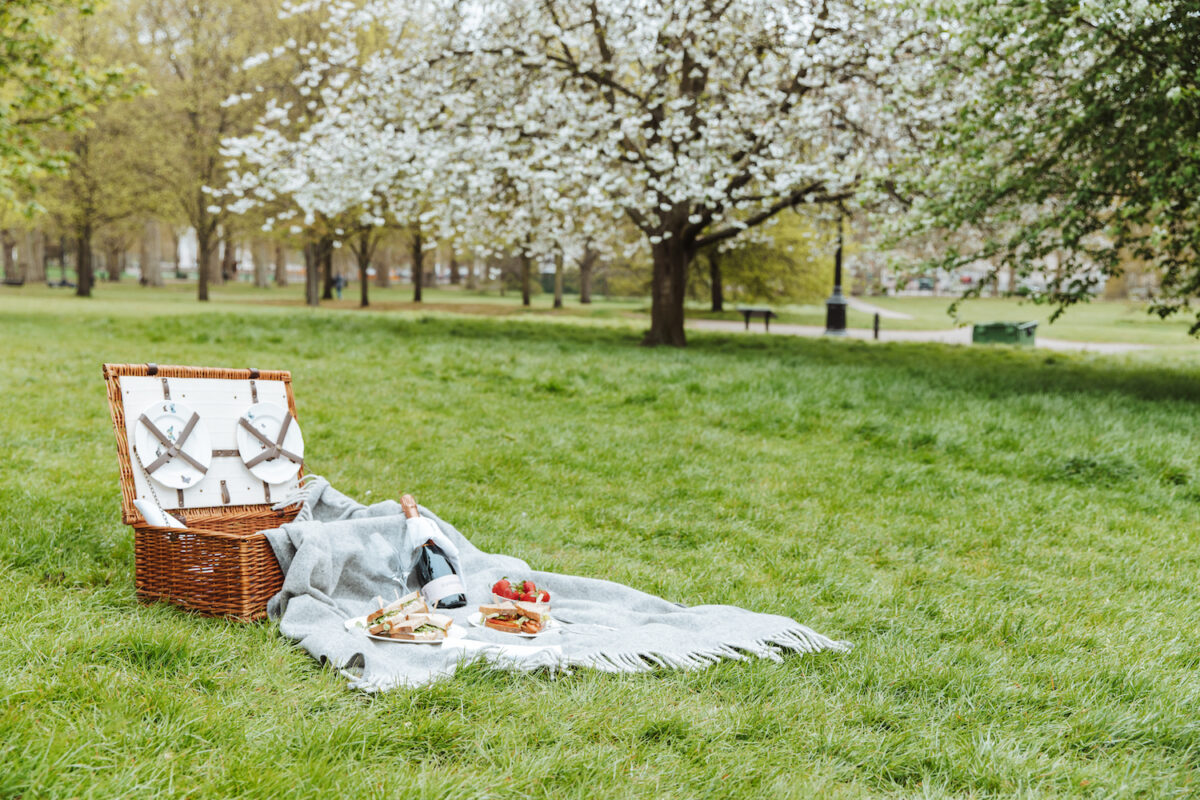 It's National Picnic Week from the 19th – 27th June and you can order your gourmet picnic for an afternoon in Green Park (located just opposite the hotel), with a range of options available.  Take your afternoon tea al fresco with scones, jam and clotted cream along with sweet treats prepared by The Athenaeum Hotel's pastry chef (£45 per person), or indulge in a lunchtime picnic hamper including a charcuterie platter, pork and apple sausage rolls and desserts.  'Tipsy upgrades' are also available!
Whether it's The Athenaeum Hotel's ability to change things up to cater for their clientele, perhaps their impeccable service, food with a focus on only the best ingredients, or the decadent bedrooms which offer the ultimate in comfort, it's no wonder that the hotel has been nominated for a Condé Nast Johansens Award for Excellence 2022. They definitely get our vote.
Book your hotel stay here. For the hottest new Luxury hotel openings in London, click here.