There's so much going on this month, we've had to write up The Luxe List August 2020 part two!  Even during lockdown, it seems it's lock and load, so let's get to it shall we?
New Floral Installation Sun Trap at Crazy Pizza, Marylebone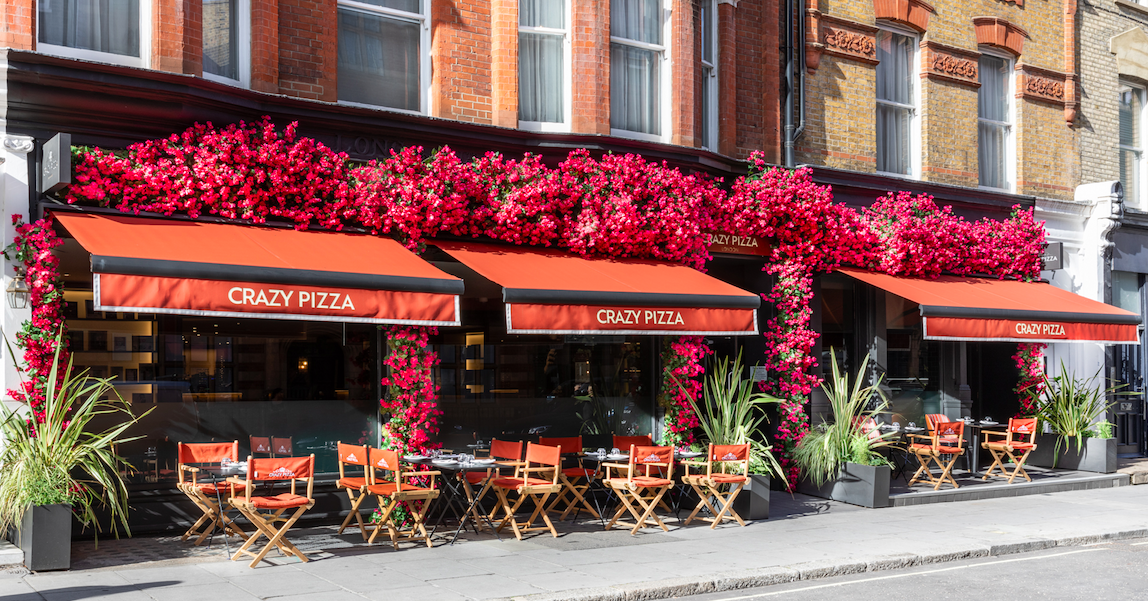 Soak up the rays AND enjoy Crazy Pizza's infamous thin crusts?!  Life is gooooooood.  As soon as the sun comes out, get yourself down to Marylebone to feast on those legendary pizzas washed down with a cocktail from their brand new drinks menu.  The Smokey Shadow sounds divine with homemade rosemary cordial, tequila and mezcal.  The blooming bougainvillea meanwhile, will transport you to Italy – and guess what?  No quarantine afterwards!
NEW – Bobo Social, Elephant & Castle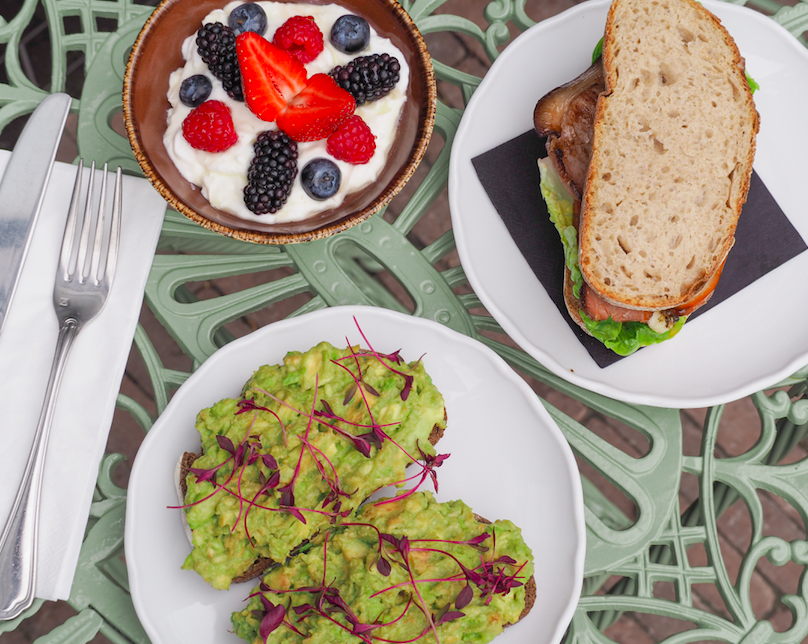 Lockdown won't keep the Bobo Social down!  Now open in the Elephant Park development, the spacious restaurant filled with pretty vintage furniture, greenery and an industrial edge, it's the perfect setting in which to enjoy seasonal and sustainable small plates along with gorgeous wines and the Social's friendly service!  From braised lamb croquettes to smoked salmon blinis and warm rustic bread, to their signature cocktails, you can also enjoy Wignac Organic Cider and Whitstable Bay Beer.
Shangri-La at The Shard Re-opens on Friday 14th August
One of our favourite London hotels is re-opening, and to celebrate, there's a number of gorgeous packages on offer!  Why not go for 'the ulimate staycation in the sky' which from £345 for two people, includes complimentary upgrade, personal shopping experience with Harvey Nichols, deluxe bath experience, breakfast at TING, free parking, early check in and late check out, and a 20% discount at TING, GONG and BAR 31.  There are other fabulous treats including 'escapism inspiration' and even a 'dining in the sky' experience.  For more info, click here and to book, email reservations.london@shangri-la.com to book.
28-50 Wine Workshop & Kitchen Launches their Summer Rose Menu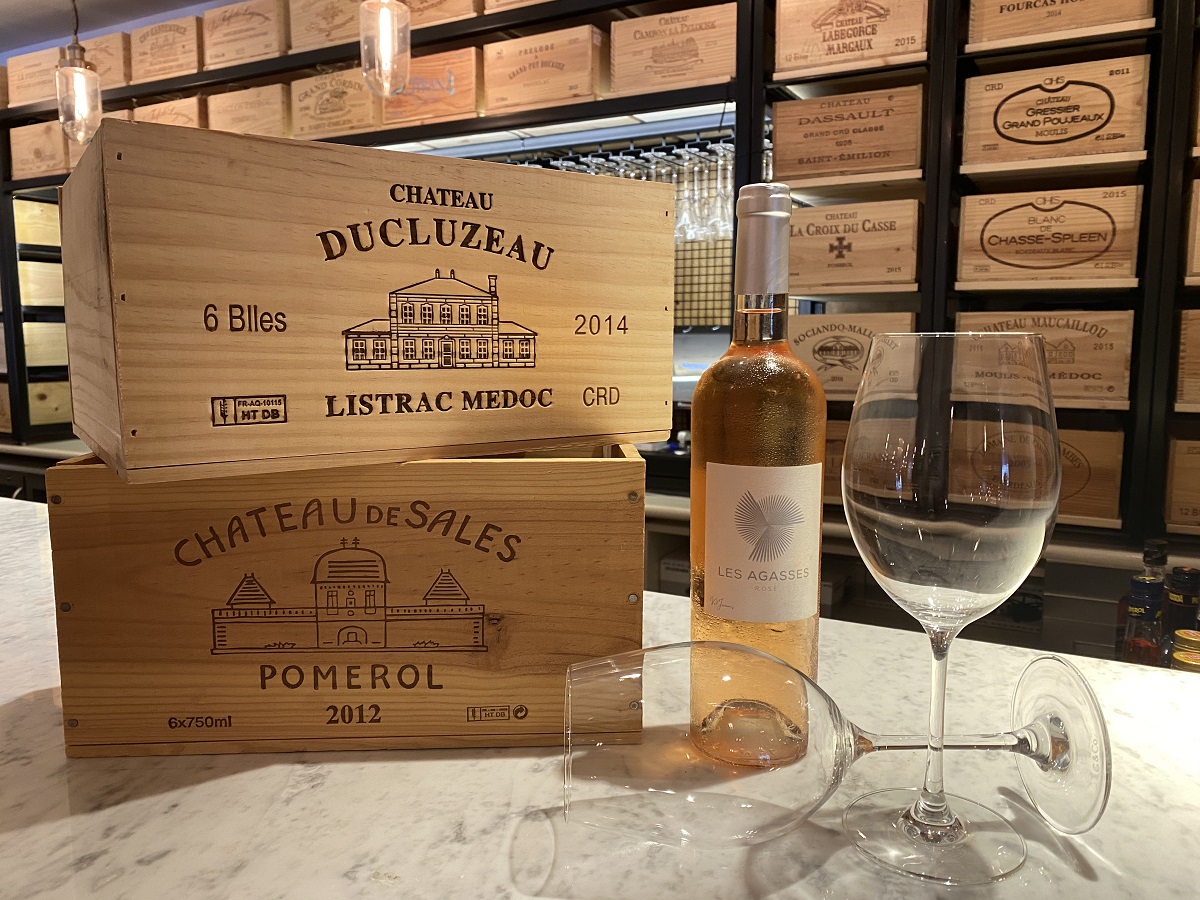 Ahhh that bottle of Rose looks sooooooo inviting.  It's practically begging for us to take a sip (and probably finish the bottle).  Marylebone wine specialist 28-50 Wine Workshop & Kitchen have launched an irresistable summer rose menu pairing a bottle of Les Agasses Rose for two, with a selection of seasonal dishes for just £34.95.  The mix of syrah and grenache grapes make it the perfect bottle to pair with truffle arancini and truffle mayo, goat's curd with watermelon and strawberry tartelette.  We are salivating at the thought.  There's also a magnum of Chateau de Berne Esprit Mediterranee 2019 – perfect for a long lazy afternoon on the 28-50 terrace.
L'Artigiano Opens in Chelsea
New contemporary Italian retaurant L'Artigiano has finally opened its doors on Fulham Road, Chelsea!  With Executive Chef Ignacio Fuggiero at the helm (of The Met and Re Mauri) and an emphasis on fine dining and impeccable service, diners can choose from a set lunch menu, a la carte menu, or eight course tasting menu with optional wine pairing.  L'Artigiano's wine cellar stockes over 150 top quality Italian wines with 30 of them available by the glass.
Plonk Golf at London Fields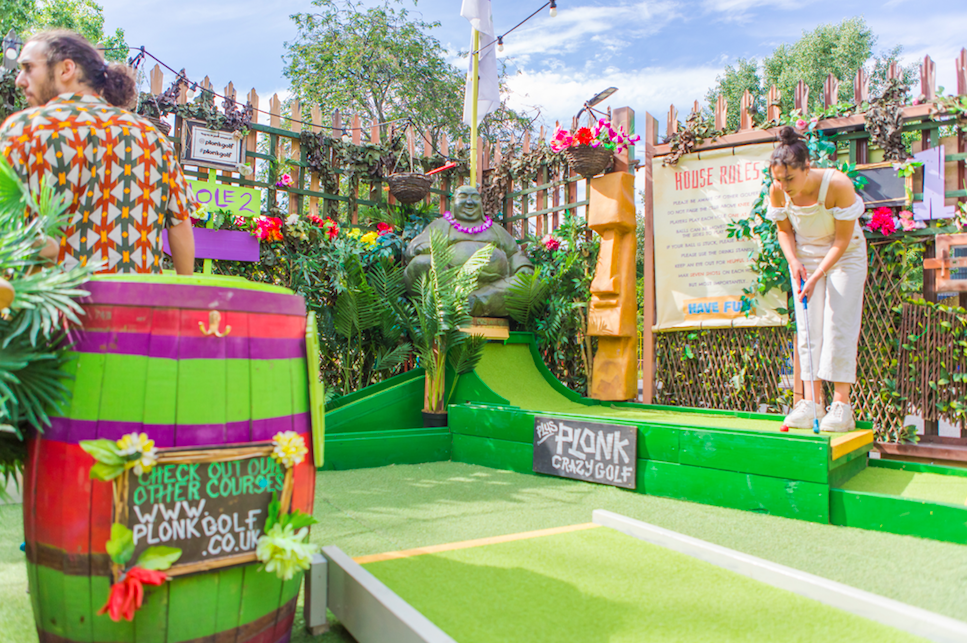 Keep the cost low and turn the fun UP.  Plonk Golf has well, plonked itself  in a new spot in London Fields, with a private yard in the sunshine, over 100 board games, nine hole crazy golf course, more pinball machines than anywhere else in London and a BYOC offering.   Prices from £12.50pp, click here to book.  They've also just launched an epic deal with bottomless brunch every Sunday!  For just £30 you get free flowing booze, food, a round of golf and 5 tokens for the arcade.  Sweeeeet.
Luxury Picnic Offering From The Athenaeum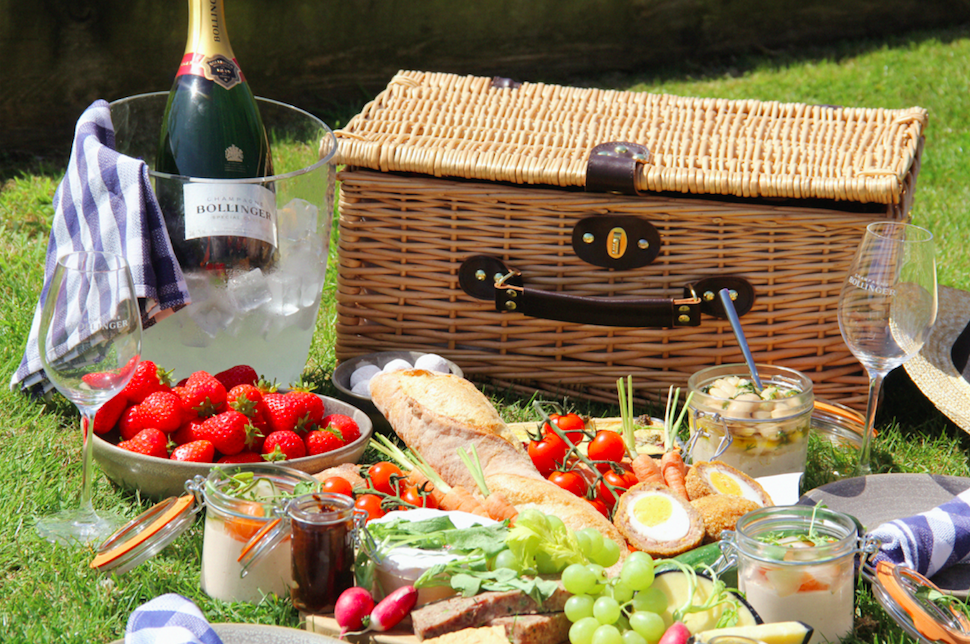 There's nothing like a luxury picnic is there?!  Good job The Athenaeum Hotel & Residences know exactly what they're doing when it comes to impressive al fresco offerings!  They've now  made the delicious menu selection available to the public with a fancy feast which costs just £95 for two.  Including delights like guacamole wraps, poached salmon, lemon, mayo and dill sandwiches, falafel and hummus dip, cheese selection and thirst quenching drinks, you can grab yours 7 days a week – just give the hotel 24 hours notice and then hop over to Green Park (across the road) to enjoy!
Work From Home Alternative Packages at K West Hotel & Spa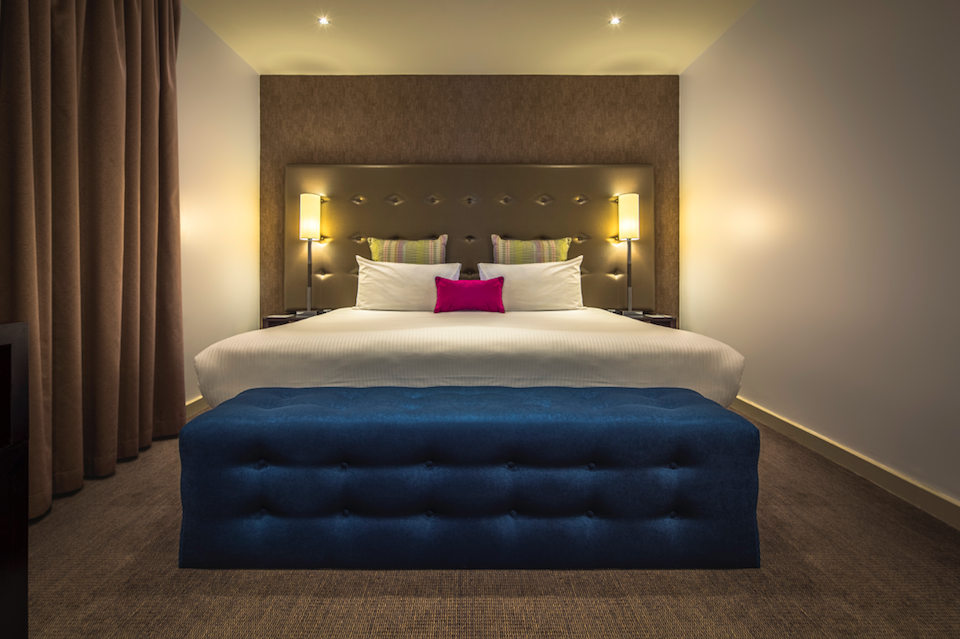 Absolutely sick of staring at your sofa and feeling inclined to clear away the dishes inbetween every Zoom meeting?  Here's the solution – swank it up at the K West Hotel & Spa where you can work from an Executive Room from 8am to 6pm for just £79.  Work desk, free wifi and free parking in the hotel's car park plus unlimited teas and coffees are included.  Or why not just go all out and stay for the week?!  With brekkie delivered to your room each morning plus a two course dinner via room service on two of the four nights, it'll cost you £550 to stay Monday – Friday.
Brunch at COYA Mayfair Returns – Hurrah!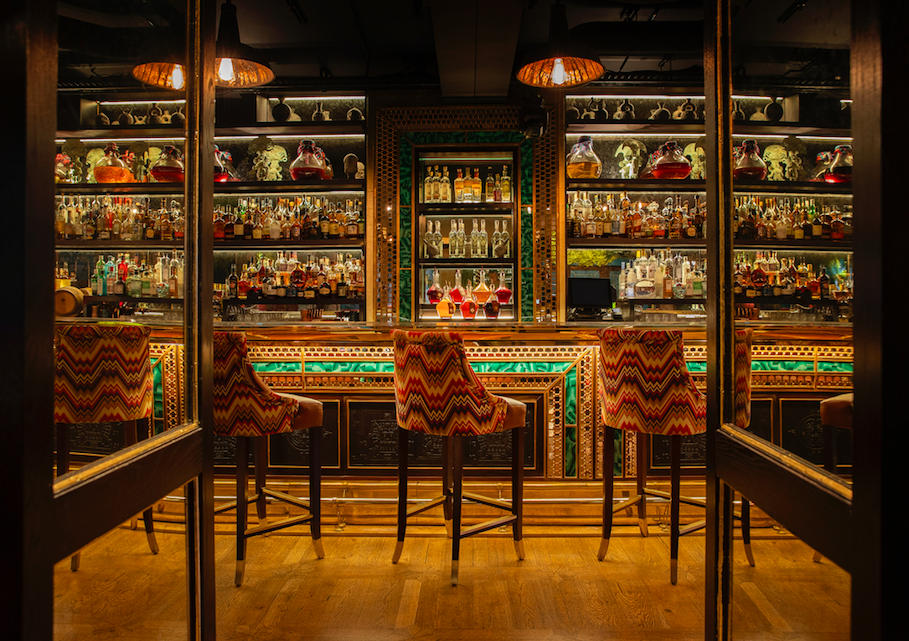 Where else can you get bottomless home-made pisco sours, fusion small plates, live performers and Latino tunes from the DJ?!  Get settled in COYA Mayfair's tropical paradise (it's all just been refurbed and looks amazinggggg), and get ready to enjoy dishes like the Chilean sea bass with rice, lime and chilli, along with spicy beef, crispy shallots, aji limo and star anise.  Dessert platters offer a mouthwatering selection of brownies, churros and mini passion fruit crème brulee.  Then, dance it all off!  Every Saturday 12.30pm – 4.30pm £150pp (includes a range of drinks and bottomless Veuve Clicquot until 3.30pm plus brunch menu and dessert platter.)
The Botanist & Tonic Summer Pop-up at Nutbourne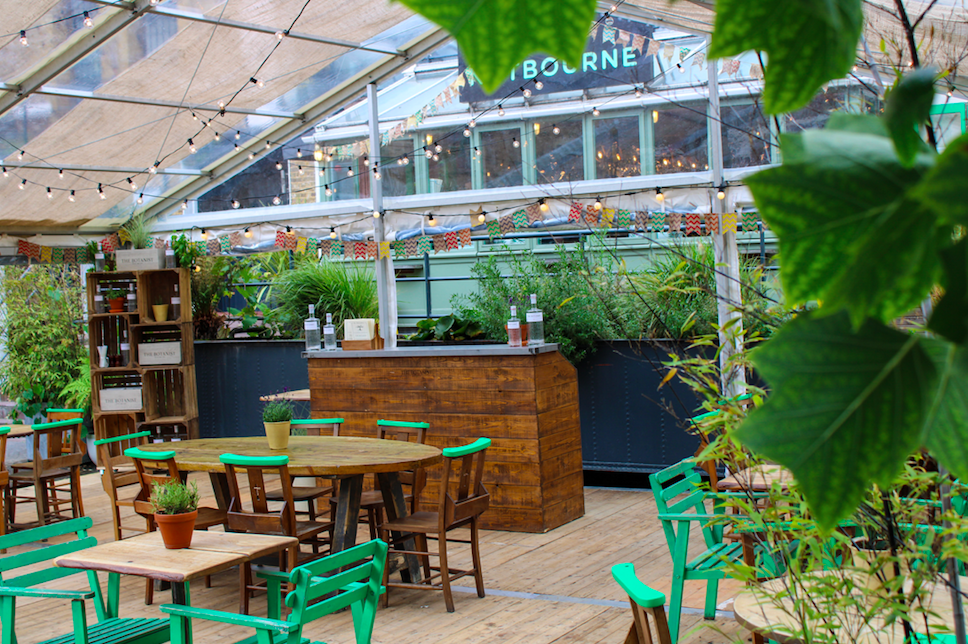 A pop-up to enjoy all summer long, The Botanist & Tonic at Nutbourne, Battersea is the perfect place to enjoy the heatwave.  Cool off with foraged cocktails like the Gooseberry Martini or the Sage Negroni (£11), and enjoy a daily changing menu in the stunning marquee.  The Nutty Bar is open Weds – Sun with a bookings and walk-ins policy. (Wed and Thurs 3pm – 10pm and Fri, Sat, Sun 12pm – 10pm.)
For The Luxe List August 2020 Part One, click here.