We won't let a little lockdown from stopping us celebrating all the awesome things that are happening this month! National Cheddar Day – now there's something to get VERY excited about – especially when you see Black Cow Vodka's fondue recipe from Mark Hix! Then there's Valentine's Day, Chinese New Year and a couple of brilliant new offerings from some of our fave London restaurants. Welcome to The Luxe List February 2021!
National Cheddar Day (13th Feb)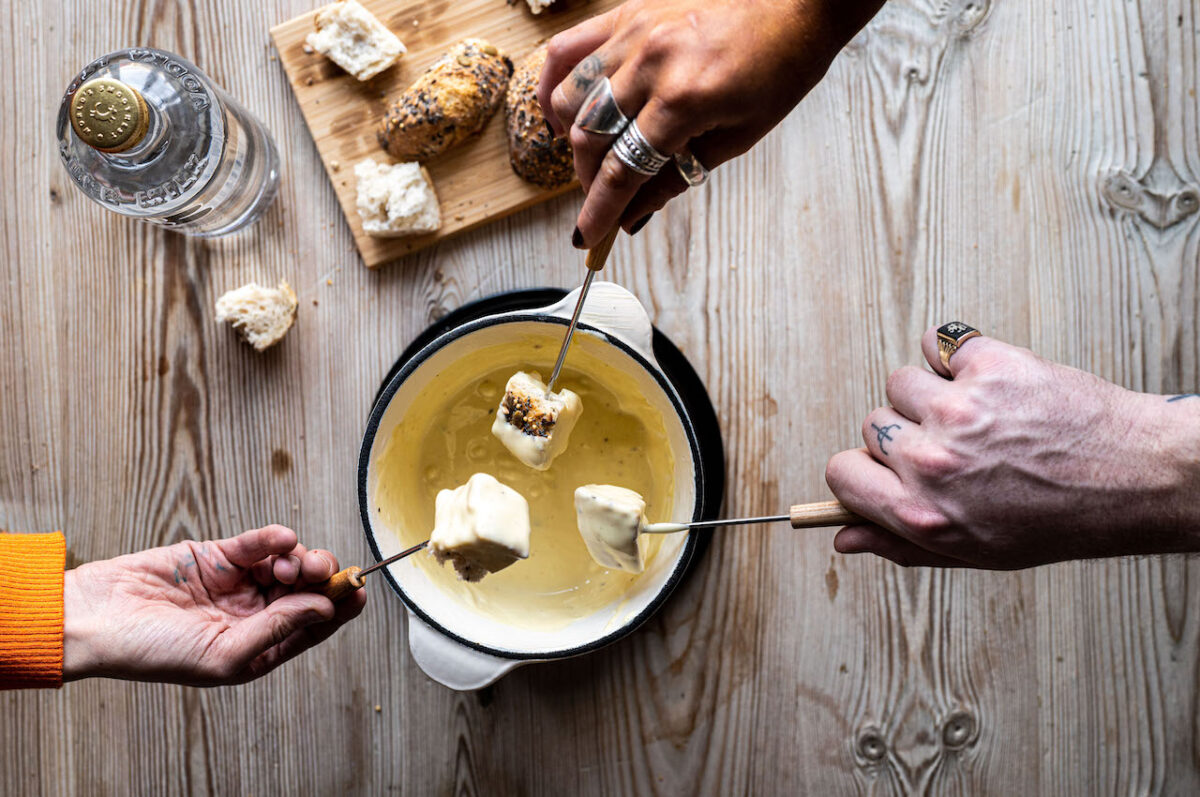 We know it sounds cheesy (!) but we love National Cheddar Day. Any excuse to stuff our faces with one of the best foods ever created. So how now Black Cow? Well Black Cow Deluxe Cheddar from Dorset tastes just as luxurious as it sounds. Smooth, creamy, sweet and nutty, it's bloomin' lovely in a fondue (recipe below and we've heard the calories don't count…) or of course, with a Black Cow Vodka cocktail and a load of yummy crackers.
Mark Hix Black Cow Fondue
This scrumptious feast will feed four and here's what you'll need:
250ml double cream
200g Black Cow cheese, grated
80-100ml Black Cow vodka or more if you wish!
Salt and freshly ground black pepper
Put the cream, Black Cow cheese and vodka into a bowl over a pan of simmering water, stir every so often until the cheese has melted and the mixture is of a thick, sauce-like consistency. If you have a fondue set then simply put the ingredients into the pot, light the burner and stir every so often. Season to taste and add more vodka if you wish.
To serve, carefully skewer anything you wish to dip (ie potatoes, fresh or cooked vegetables etc) onto a fondue skewer or wooden kebab stick and get stuck in. Order your Black Cow cheese here, or from Waitrose from £5 for a 200g truckle.
Treat Yourself or Your Valentine to the New Coconut Smooth Range from Remington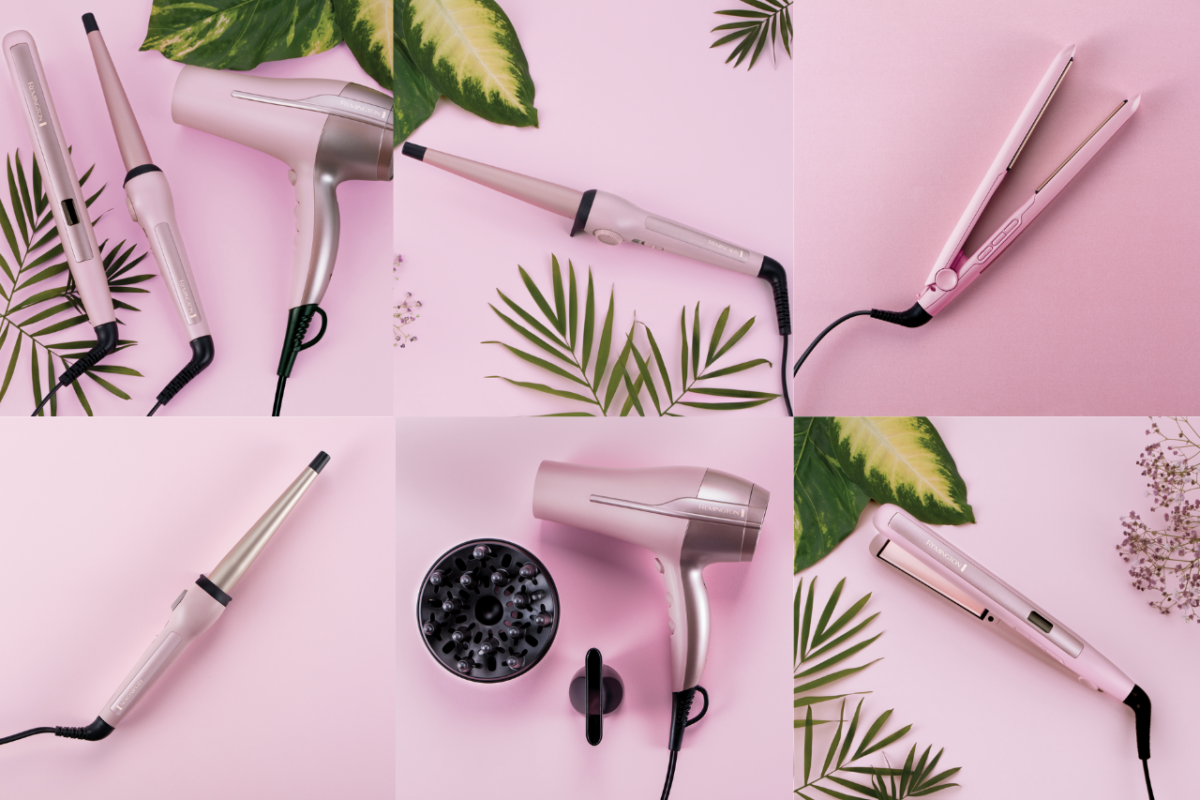 Just look at the lusciousness of this brand new range from Remington! Think how much money you're saving staying home and then splash out on the Coconut Smooth range which is available exclusively from Argos. The affordable collection includes straightener (£39.99), hair dryer (£34.99) and curling wand (£29.99) which are all infused with micro-conditioners for hair that will will feel soft and smooth all day long. Frizz will become a thing of the past (they've done the trials to prove it), and the pretty pastel shade makes it a gorgeous girly gift for someone special.
HAME by Adam Handling Adds New Dishes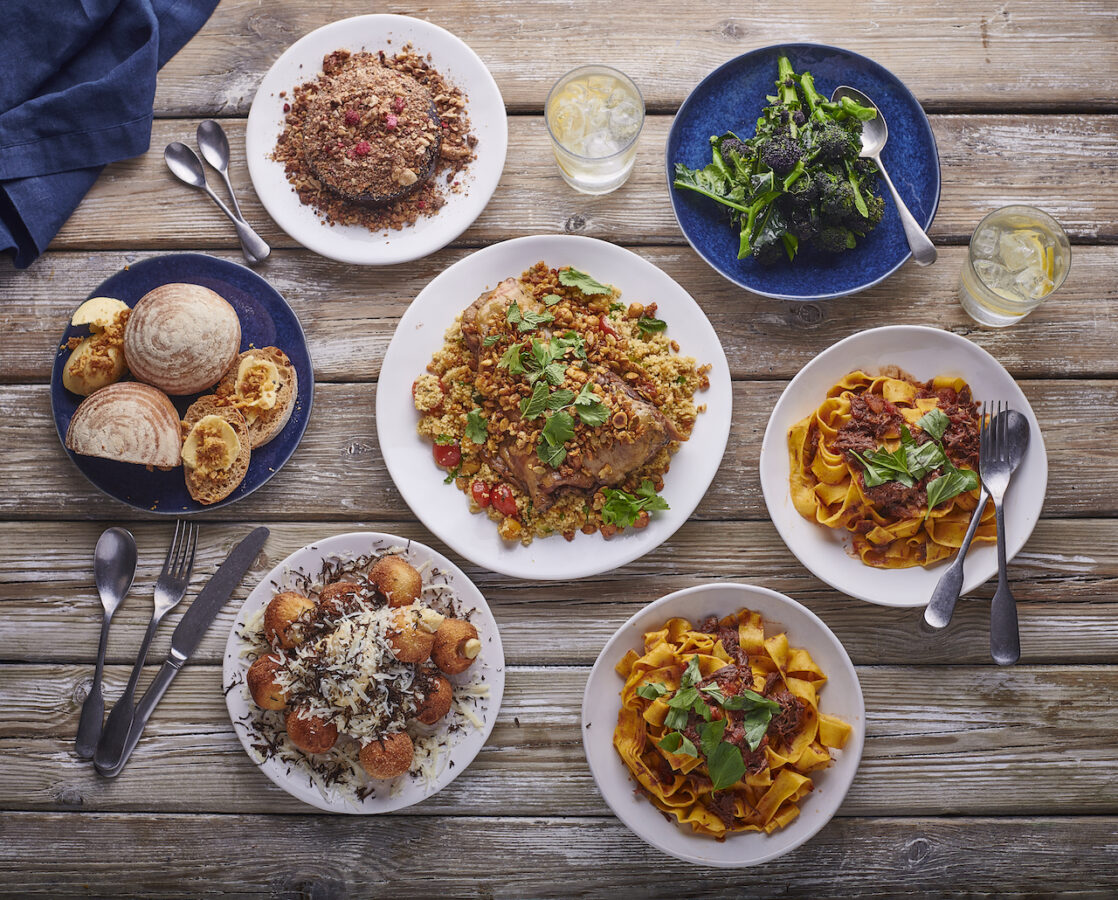 It's not just for Londoners, oh no! Want a taste of Adam Handling's delicious 'Frog' style grub but happen to live up North?! Noooooo problem! HAME is available nationwide and now has some luscious new additions to the menus. There's a new Veggie Wellington and a Chocolate and Raspberry Mousse Cake… not forgetting the classic Cheese Doughnuts which have long been a fave, and the original Fresh Truffle and Pea Linguine along with classic Beef Wellington. Hopefully your mouth will have stopped watering by midnight on Sunday, as that's the deadline to get your orders in for a following Friday delivery. They start this weekend and quite frankly, we can't wait. View the full menu here.
METAXA and Oliveology's Greek Night In (14th Feb)
If we can't go to Greece, we'll bring the spirit into our homes instead! On 14th February, (Valentine's Day) Greece's favourite spirit METAXA is partnering up with London's Oliveology for a series of virtual tasting workshops. Perfect for entertaining the family or for date night, the sessions will include a cocktail making and tasting workshop from METAXA'S brand ambassador Harry Gerakis and Oliveology's food anthropologist Nafsika Papacharalampous. Bespoke boxes will be delivered ahead of the events with everything you need for the perfect Greek night of drinks and nibbles
Click here to buy your tickets and to get all the details.
Soul Ride by Riding House at Home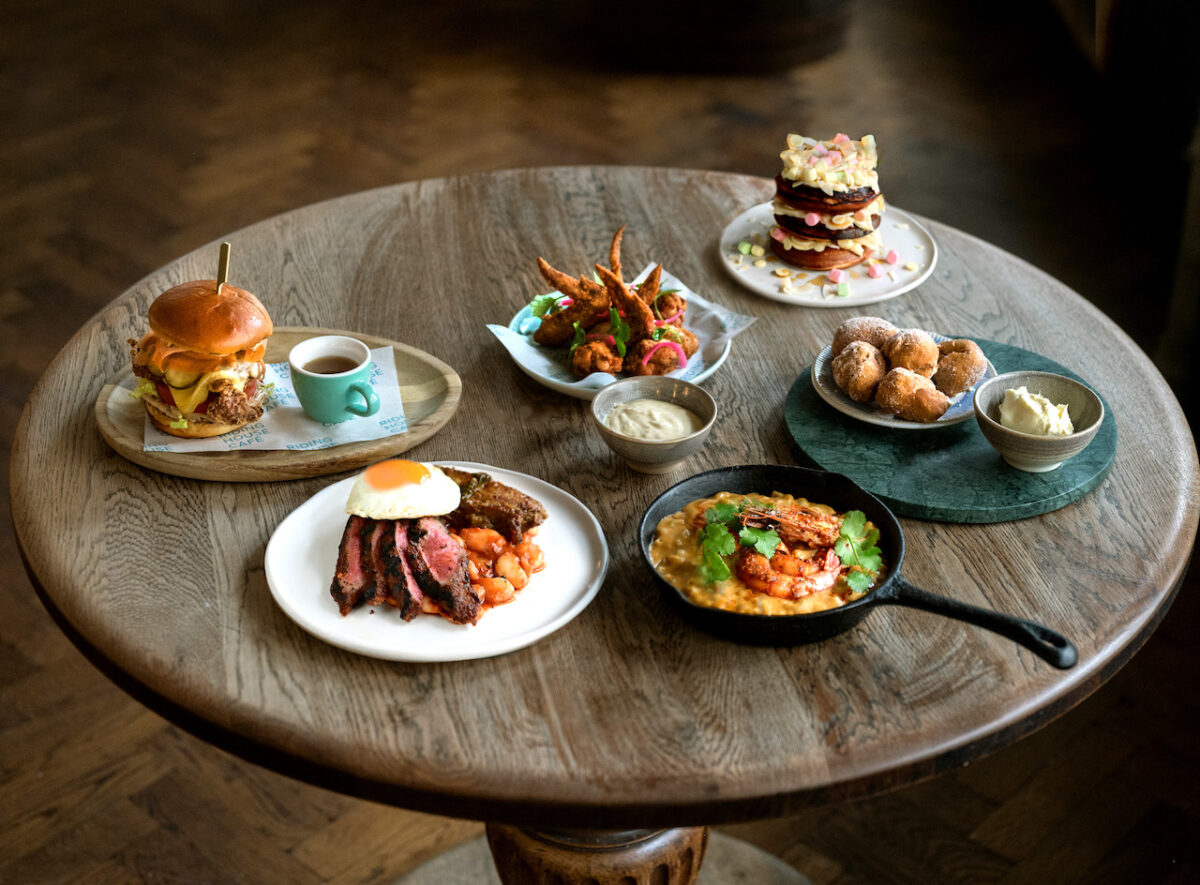 The team at Riding House Café have been busy! They're determined to lift spirits and bring some Caribbean sunshine into our homes with Riding House at Home's new concept inspired by Chef Patron Henry Omereye. Former head chef at The Cliff Beach Club in Barbados (we are huge fans of that place), the new menu will offer savoury dishes such as Smoked Cajun pepper stew with coconut, avocado, christophine and okra crisps and fried egg through to delicious Caribbean pancakes with toasted marshmallows, coconut clotted cream, white chocolate, and banana maple syrup. If you don't live near London, then no worries, the Soul Ride Brunch Box, Weekender Box and Sunday Roast Box are available for nationwide delivery. Check out the full menu and all the delivery details here.
COYA Mayfair's Four Course Feast at Home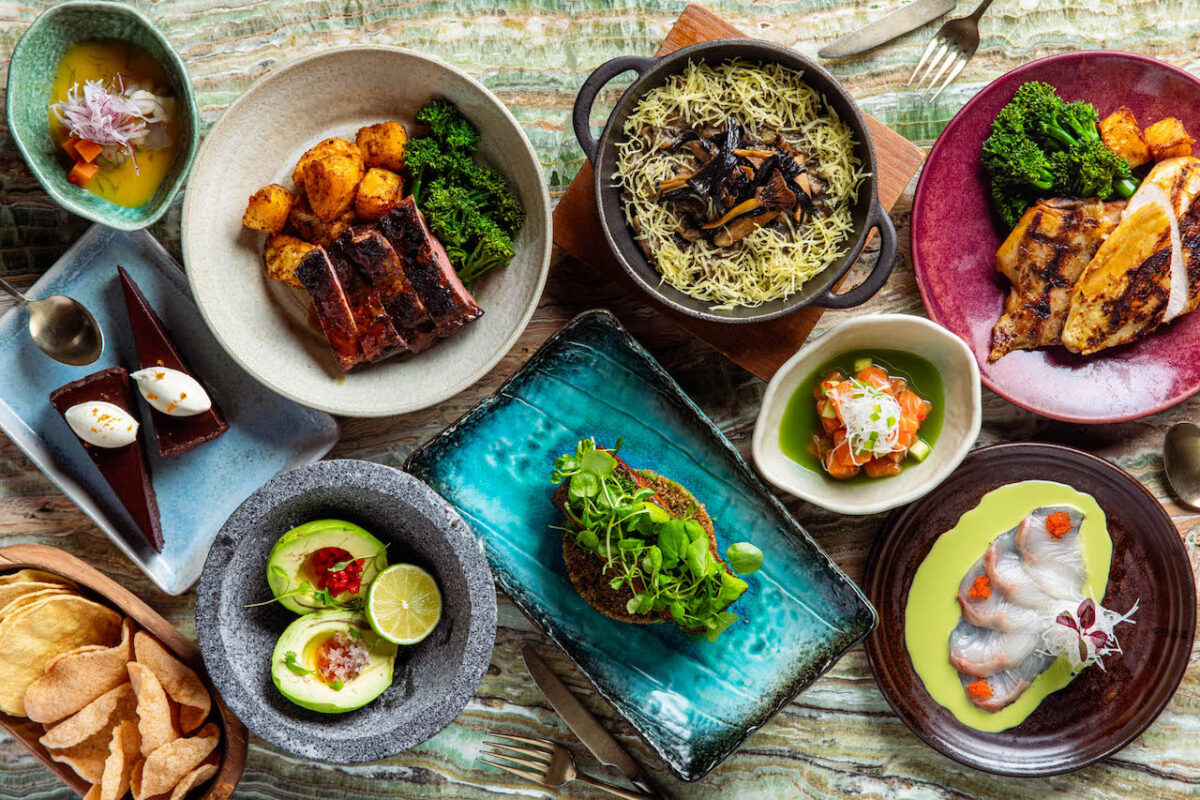 If you live within the M25, boy you are in for a treat! COYA Mayfair have just announced the launch of their amazing Cocinando con COYA (finish-at-home Peruvian feast!). The four course offering which includes exclusive aperitivos, ceviche and tiraditos, main courses and a dessert, with the option to add 500ml ready-to-pour cocktails, is the perfect way to snazz up a boring weekend, with new dishes available every month. We are loving the sound of the Seco de Cordero – lamb rump with aji panka, rosemary and ginger; and Salmon a la Brasa – salmon fillet with stir-fried quinoa, soy and green vegetables. Check out the full menu here
Oblix at The Shard Afternoon Tea on Delivery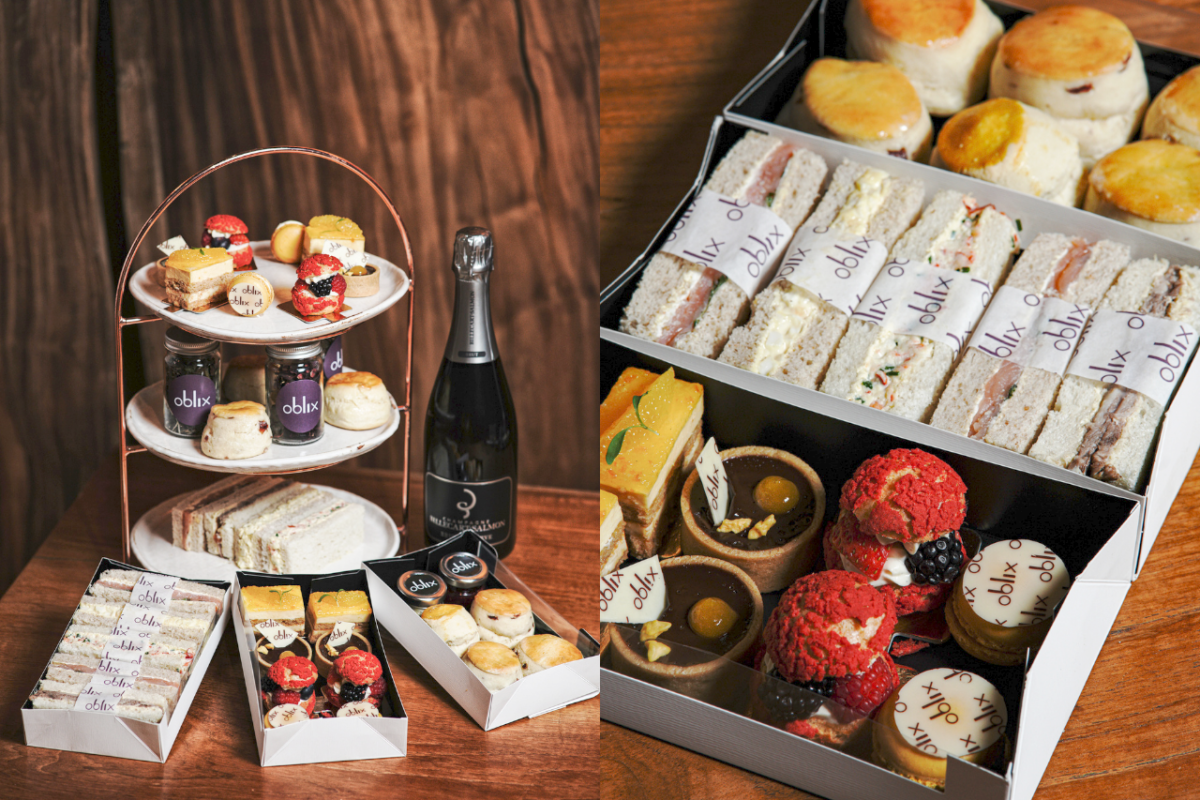 If you live in the London area, then get ready for a luxurious weekend treat! Available for deliveries Fridays through to Sundays, you can now get the Oblix at The Shard Afternoon Tea experience which tastes just as amazing as it does in the restaurant, although unless you live on the Thames, the only thing you'll be missing is the views. Sandwiches include Wagyu beef and horseradish, lobster mayonnaise, free range egg and truffle and smoked salmon and cream cheese on rye bread, while sweet treats include mini mandarin and sherry cheesecakes, chocolate and passionfruit tarts, and mixed berry and madagascan vanilla choux and lemon macarons. And of course it wouldn't be Afternoon Tea without scones smothered in jam, honeycomb and clotted cream! Make your order via the Zuma website, costing £75 for two or £115 which is perfect for a special occasion and includes a bottle of Billecart-Salmon Brut Reserve.
Create Your Own Bridgerton Style Valentine's Day with Duchess & Butler (14th Feb)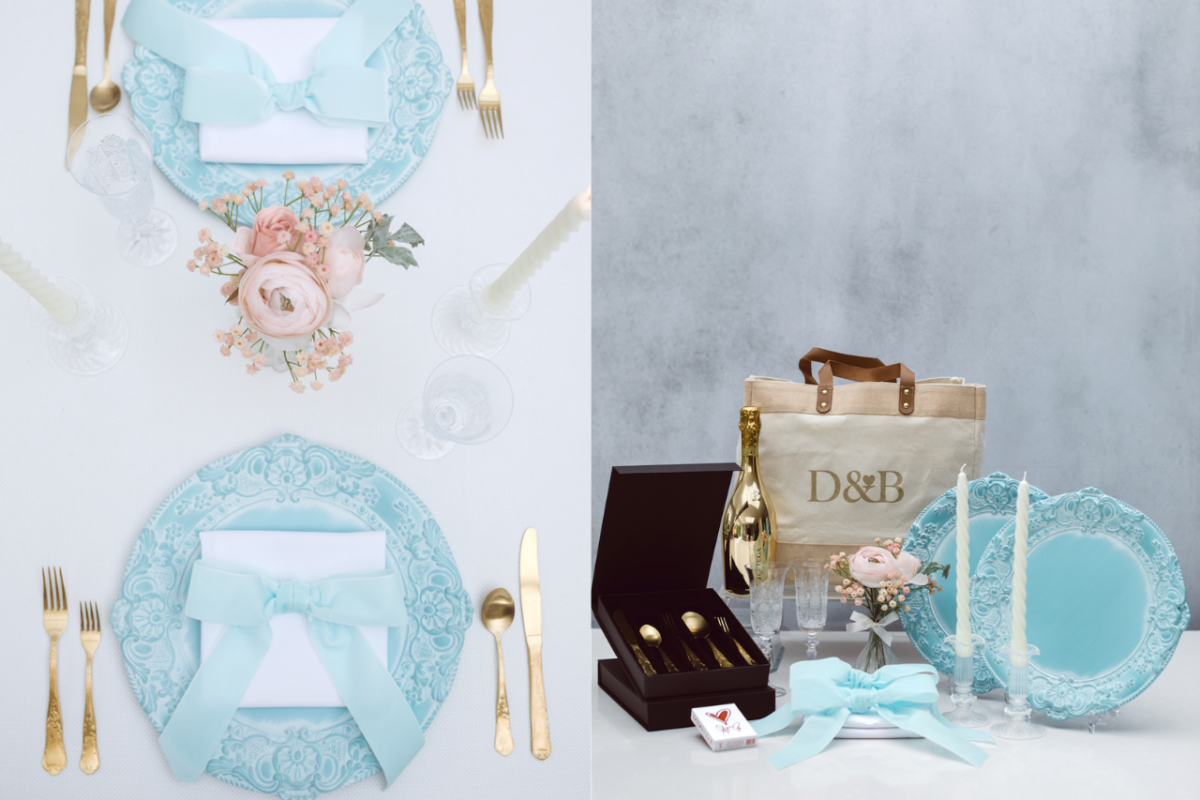 So you've been swept up in Bridgerton fever and fancy a Valentine's dinner which would do The Duke and Daphne proud?! Duchess & Butler are a tablescaping company offering the fanciest of tableware, and they can deliver specially curated collections to your door. From glassware to cutlery (they can even take care of the prosecco), if you're all about the grand gestures at home this coming Valentine's Day, then why not order The Bridgerton Valentine's and Engagement Sweetheart Tablescape Gift Box (£210) which includes THE ACTUAL Fiori glassware which was used for The Duke and Daphne's wedding reception!
Chinese New Year at Home with Yauatcha (12th Feb)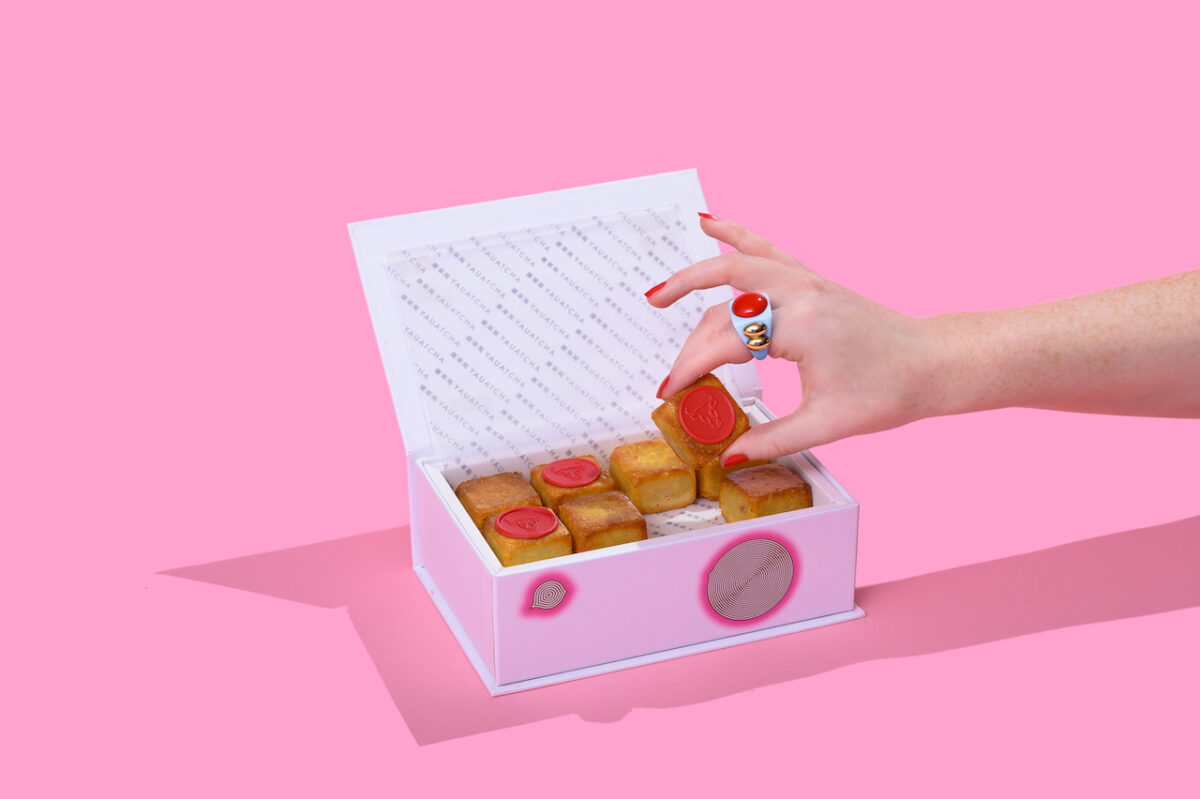 It's Chinese New Year on the 12th Feb, and to celebrate the Year of the Ox this year, plus Valentine's weekend of course, dim sum teahouse Yauatcha is offering those who live in London, a special delivery box, while patisseries and branded Ox face masks will be available for nationwide delivery.
For the whole of February, you can order a special Yauatcha box filled with items for a celebratory feast! There'll be Oxtail Puffs (a twist on the iconic Venison Puff), along with Pineapple Pastries and pink and red face coverings with a playful design.
Londoners can order their Chinese New Year extravaganza for £69 per person including a dim sum selection of Scallop shumai and oxtail su, salt and pepper quail with honey roasted golden squash and pine nut, and prawn ball crispy noodle with eryngii mushroom, black fungus and green chilli.
The Chinese New Year menu will be available to homes across London via Yauatcha at Home, with all Yauatcha's Chinese New Year 2021 patisserie and face masks available nationwide via Slerp, from 1st – 28th February 2021.
Celebrate Pancake Day with Grounded (Feb 14th)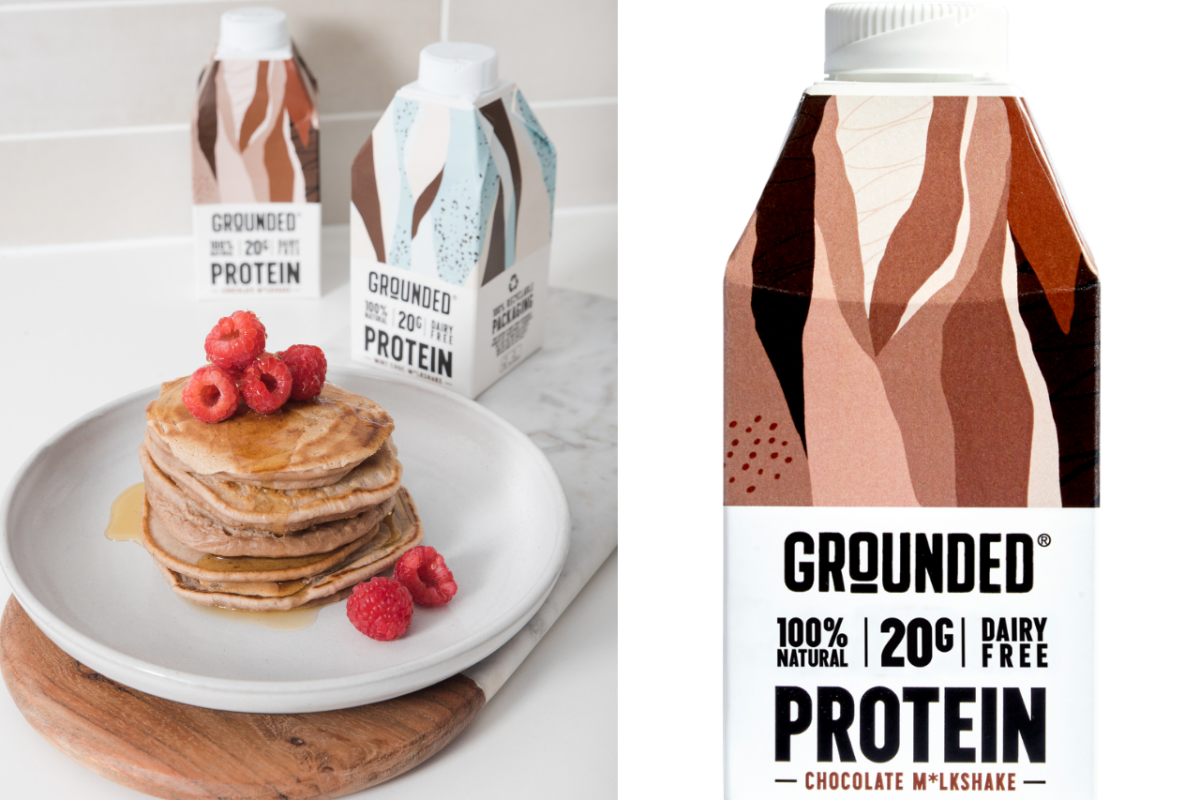 How about celebrating Pancake Day this year with a healthy, vegan, flipping delicious recipe from Grounded? Dairy free and packed with protein, they're the ultimate treat and you can devour them while sticking to your fitness goals this February! You only need five simple ingredients to make a whole stack for breakfast, lunch or dinner:
170ml of GROUNDED® Choc PROTEIN M*lkshake available from the Grounded website or Instore at Plant Organic (£2.99 for a 490ml carton)
175g self-raising flour
1 tsp. melted coconut oil
1 tsp. chia seeds
Optional 1 tbsp. cacao powder
Fresh berries to decorate
Stir all the ingredients together to form a smooth, thick batter, then melt a little coconut oil in a pan over a medium heat. Once that's warm, spoon a large tablespoon of the batter into the pan. Cook on one side for 3-4 minutes then flip. Drizzle with maple syrup & top with fresh berries. Eat and enjoy!
Chinese New Year with Hakkasan at Home (12th Feb)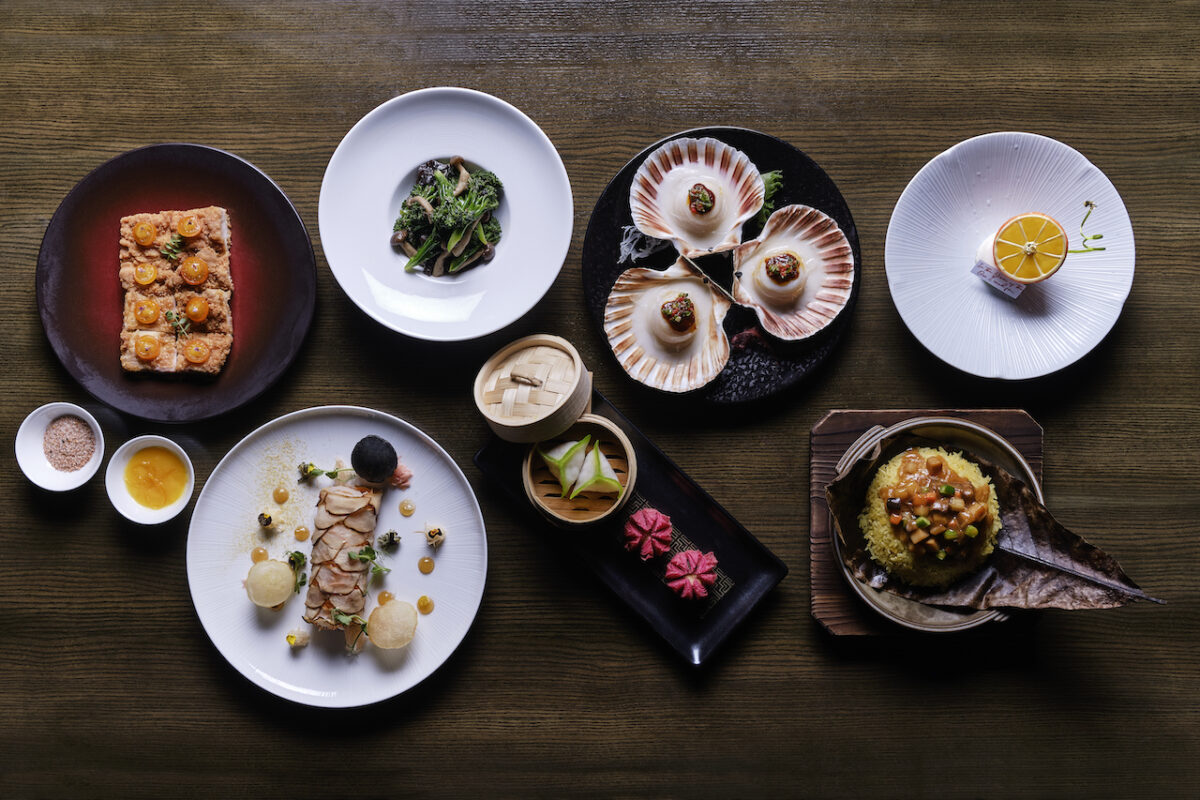 We'll miss Hakkasan this Chinese New Year, but don't worry, The Wishing Tree is going digital so you'll still get to submit your wishes via social media (how very millennial!). Focusing on 'peace, love and sharing', the special menu is available for delivery across London priced at £88 per person. Expect delights like hero dish The Celebration Garden – a gorgeous Cantonese salad which is made with smoked eryngii mushroom carpaccio with bee pollen and plum dressing, while other dishes include the Quail blossom puff which is served with a Seafood jade dumpling, Crispy kumquat chicken, Steamed scallop with browned butter black bean sauce, Braised abalone roasted duck fried rice and Broccolini with black fungus and shimeji mushroom.
With the menu designed to bring prosperity and luck, hopefully we'll be able to dine in their restaurants again very soon! Order via Deliveroo throughout February.