Any of WelleCo's gorgeous range of items would make the ideal Christmas gift for any wellness conscious friend!
Elle MacPherson is the force behind WelleCo's wellness products – 'the result of a personal journey to understand her body' and find ways to heal and promote natural well being.
We could spend all day on their website which is therapy in itself, with a stunning collection of beautiful products and dietary supplements made in Australia… But the best bit is they're ALL made from carefully sourced plant based ingredients.
From powerful all in one elixirs, to immune system and collagen boosters, there are Base and Boost beauty packs which promote sleep or detoxing, as well as the 'Welle Intentioned 30 Day Programme' including a digital programme to support overall optimal health and well being.
Here's a couple of our favourite picks from the WelleCo website.
Bush Flowers Remedy Collection Was £150 Now £90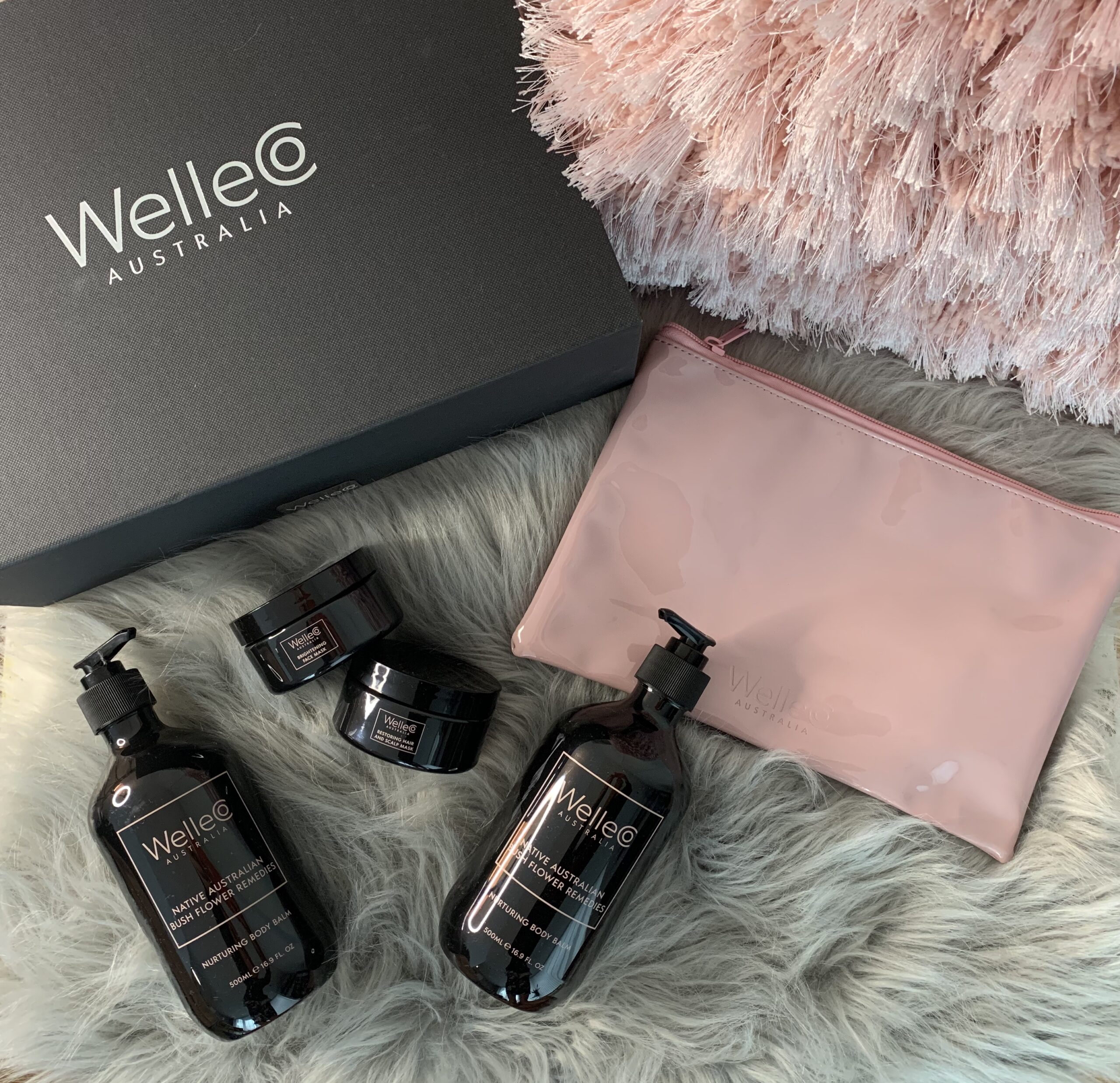 This stunning set of luxurious goodies would make an amazing gift for a health conscious friend who doesn't like to compromise on quality.
To ensure skin and hair are given the most nourishing of treatments, this collection of complimenting products includes a cute pink make up bag, Restoring Hair & Scalp Mask, Brightening Face Mask,  Nurturing Body Balm and Uplifting Body Cleanse which come in two gorgeous pump action bottles.
Australian bush flower remedies are said to help re-balance by promoting physical, emotional and spiritual healing, releasing negative energies and restoring harmony and balance.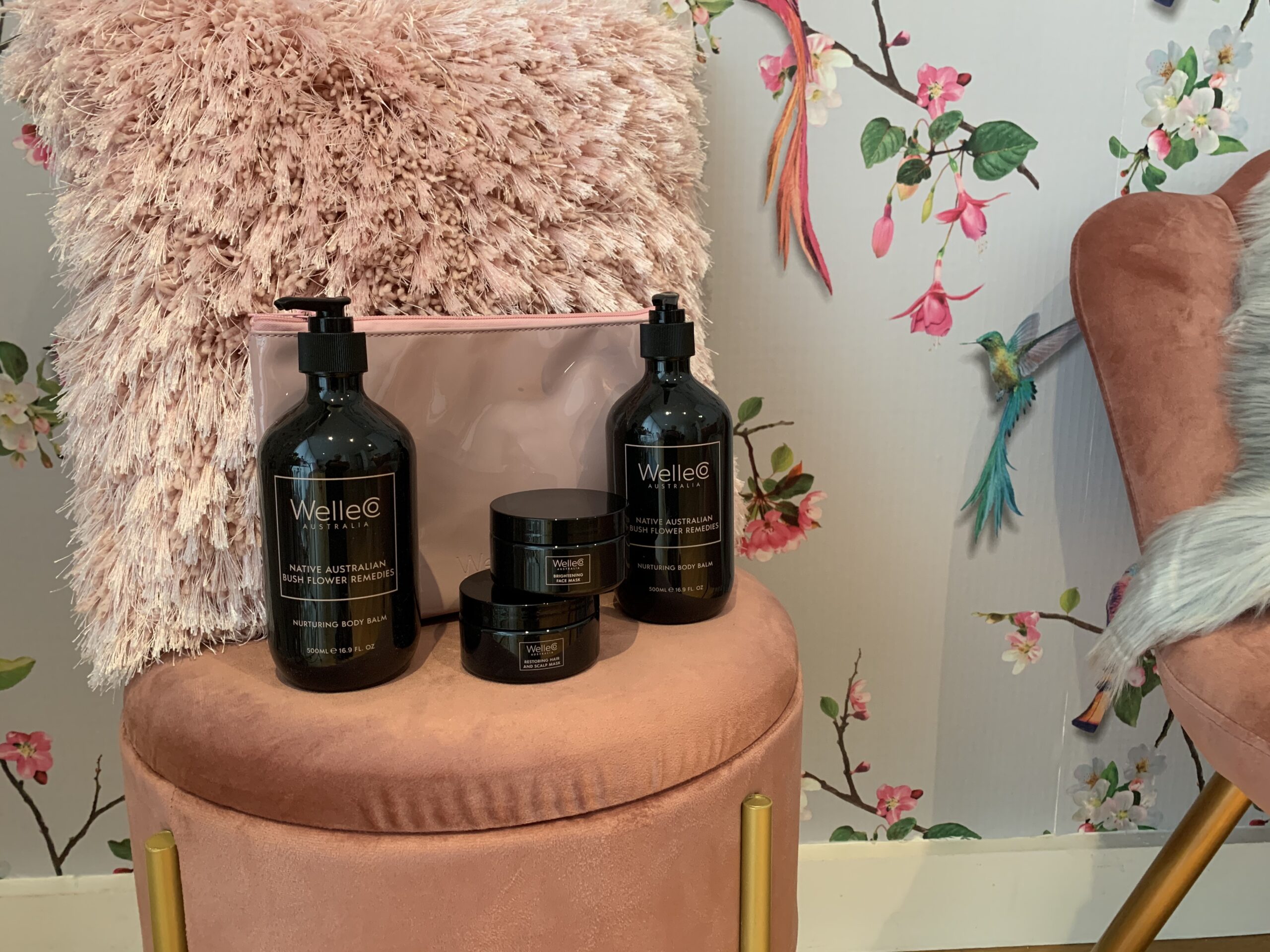 We adored the Brightening Face Mask which is thick and creamy in texture and smells absolutely incredible with lavendula, citrus and rosa and Jacaranda extract to help reduce fine lines and wrinkles.
Smother over clean skin twice a week and leave for 10-20 minutes before rinsing off with warm water.  The result, total hydration and radiant, energised skin.
The Restoring Hair & Scalp Mask meanwhile, is a delicious treat for a dry scalp and dull lifeless hair.  Wet hair and luxuriously massage into the scalp and hair.  We left ours on for around 10 minutes and then washed off, for the most amazing smelling hair which feels stronger and more manageable.
The Bush Flowers Remedy Collection also comes in a gorgeous presentation box, packed with pretty tissue paper.
The WelleCo Caddy Collection Was £199 Now £139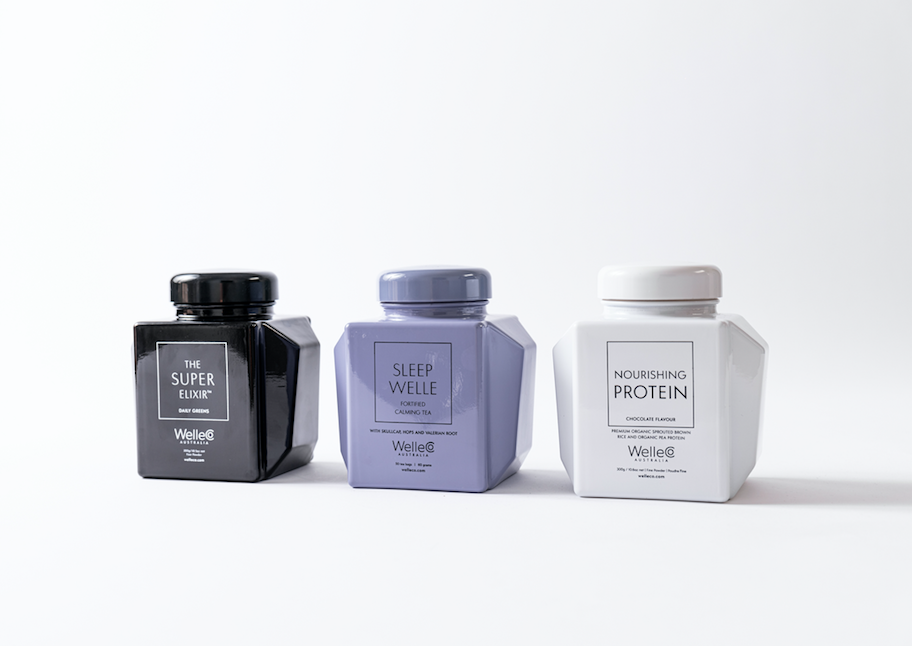 This luxurious gift set has launched especially for Christmas, and for the very first time, includes  their three-step wellness routine products which can all be used together for maximum benefit with The Super Elixir, Nourishing Protein and Sleep Welle Calming Tea.
The Super Elixir is Elle's hero product and the one she says is responsible for changing her life.  With a combination of 40 naturally-derived wholefoods, herbal extracts, vitamins, minerals and probiotics, The Super Elixir will reduce bloating, support the immune system, and improve the health of skin, hair and nails.  You'll also see energy levels soar.  (Available in 'Original' pineapple and lime flavour.
The Nourishing Protein, a plant-based powder is packed full of good-for-you pre and probiotics, herbs, vitamins and minerals and will aid muscle recovery and increase energy among its many benefits, while the Sleep Welle Calming Tea will relax you and send you into a deep slumber, with each teabag filled with hops, valerian, lemon balm, passionflower and skullcap.  The gorgeous WelleCo Caddy Collection is available from the WelleCo website priced at £139.00, while refills and different flavours are also available online.
For more ideas for gorgeous Christmas gifts for her, click here.