With Mother's Day fast approaching on Sunday 31st March, Luxe Bible has pulled together a list of the finest treats to make the leading lady in your life feel loved!  From complimentary shopping consultations at Christian Louboutin with 34 Mayfair, to a full free three course meal at The Petersham Richmond, and with cocktails at The Baglioni to the Mad Hatter's Afternoon Tea at Sanderson London, we have got you covered!
Complimentary Cocktails at Floral by LIMA, or LIMA Fitzrovia, Plus Mum Goes *Free!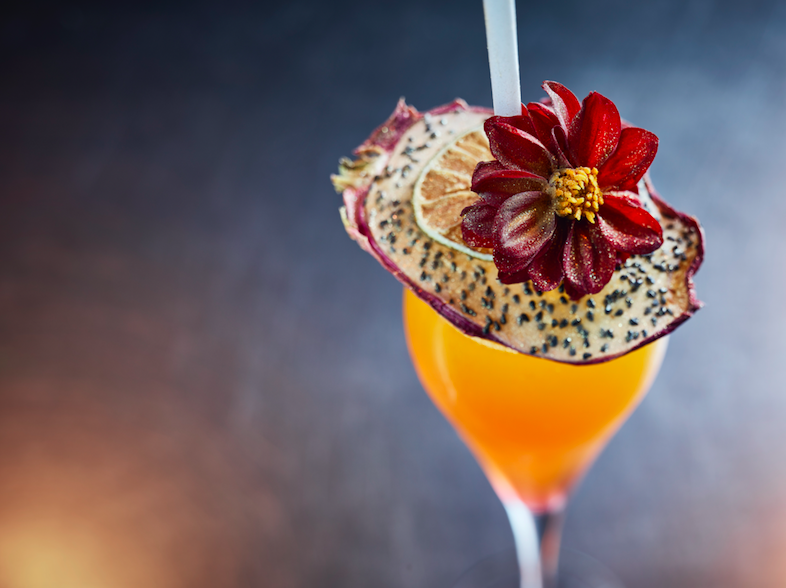 Treat your mum to a taste of Peru this Mother's Day and along with a delicious choice of South-American inspired plates, mum will receive a free Evita cocktail at Floral or LIMA.  And if you're dining at LIMA Fitzrovia and choosing from their special LIMA recommends menu for lunch or dinner, mum will also get half price off her food!  Dine with the whole family and mum goes free (*min 6 people).  Click here for more info
Cocchi x Baglioni Cocktails at the Baglioni Hotel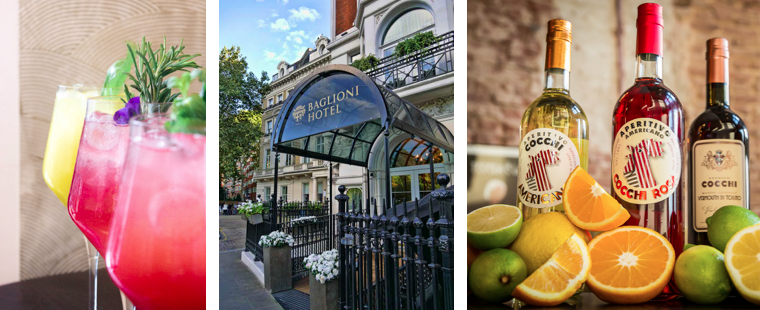 Spring has sprung, so this Mothering Sunday, why not treat mum to a stroll through Kensington Gardens before indulging in some luxurious Cocchi based cocktails at the iconic, luxurious Baglioni Hotel?  Bringing a contemporary twist to the classics in the beautiful gold art deco Brunello Bar, mum will love the Cocchi Americano (Moscato wine infused with gentian flowers, bitter orange peel and elderflower), Cocchi Rosa with Brachetto and Malvasia wines infused with wild roses, ginger, gentian, cinchona and citrus), and Cocchi Vermouth di Torino (Moscato wine, bitter sweet herbs and aromatic spices.
Michelin Starred Mother's Day at The Goring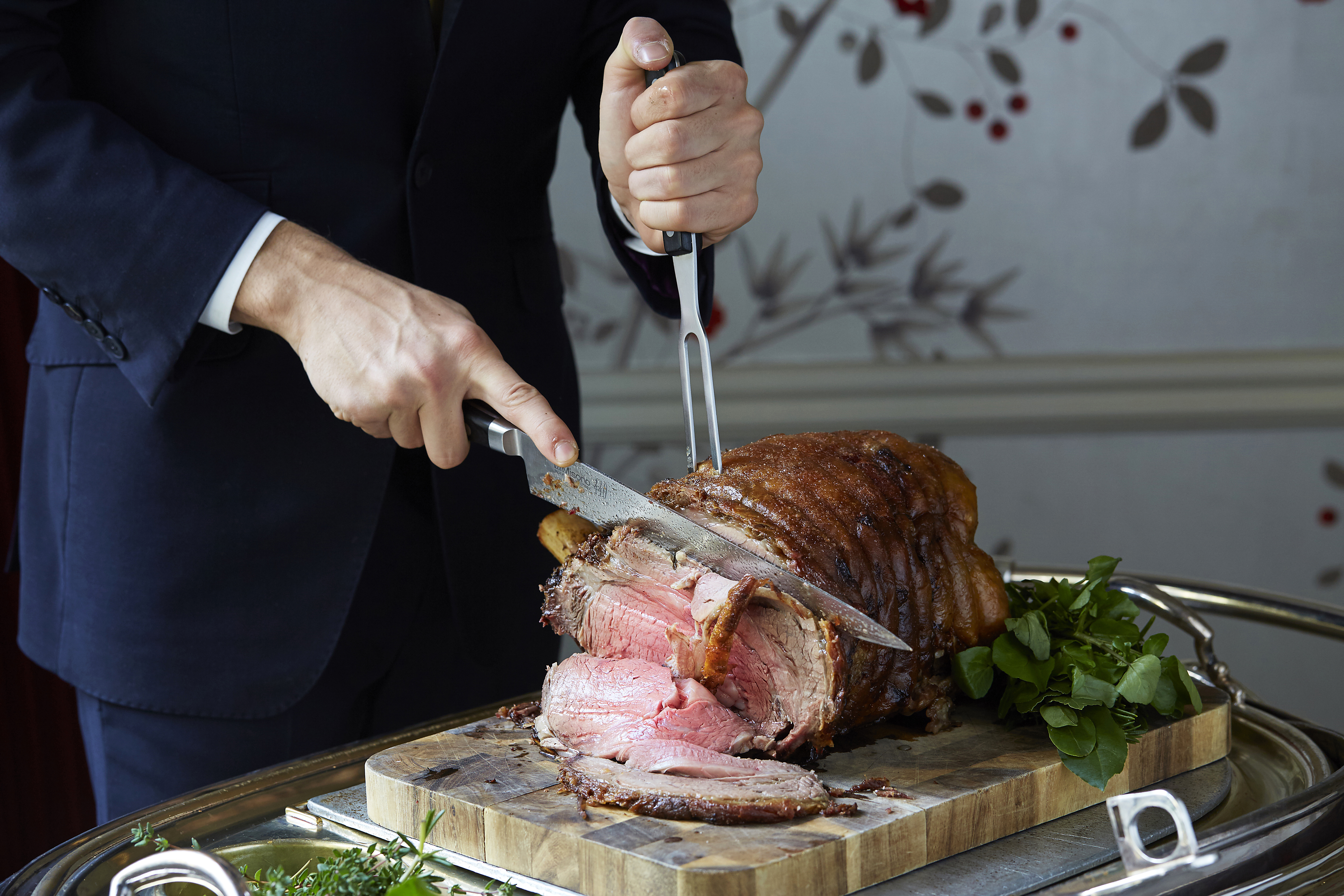 Go all out with an unforgettable Mother's Day at The Goring in a gorgeous setting complete with Swarovski chandeliers.  The Dining Room within the luxurious five star hotel has an exquisite Sunday lunch menu including seared Orkney scallop, celeriac, truffle sauce and pickled celery, followed by main dishes of Saddle of roe deer, salsify, creamed spelt, venison sausage and Delica pumpkin or roast cod, buttered sea kale, cauliflower, seared squid, caviar, and Champagne sauce. Roast rib with classic trimmings is also available.  Click here for info.
Mad Hatter's Afternoon Tea at Sanderson London
Daffodil Posies with Dinner at Daphne's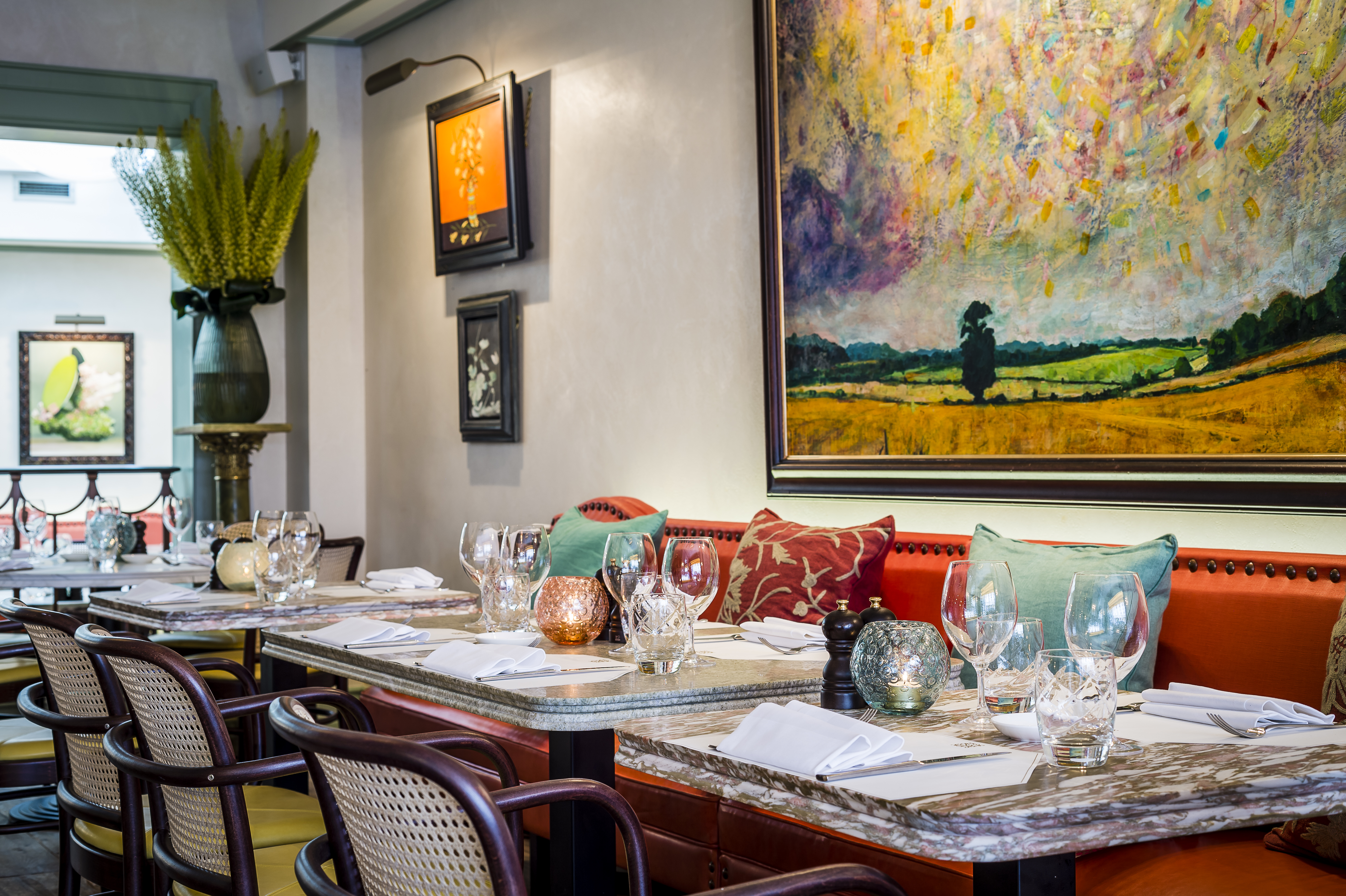 With simple and seasonal Italian dishes in an iconic eaterie, there's nothing quite like Daphne's… and this Mother's Day, it's the perfect place to treat your mum.  As the restaurant celebrates its 55th anniversary, all mums will be given stunning daffodil posies whilst dining on a selection of dishes created by Head Chef Michael Brown.  The golden daffodil setting is a beautiful backdrop to a delicious, elegant dining experience. Click here for more info.
Mother's Day with 34 Mayfair and Christian Louboutin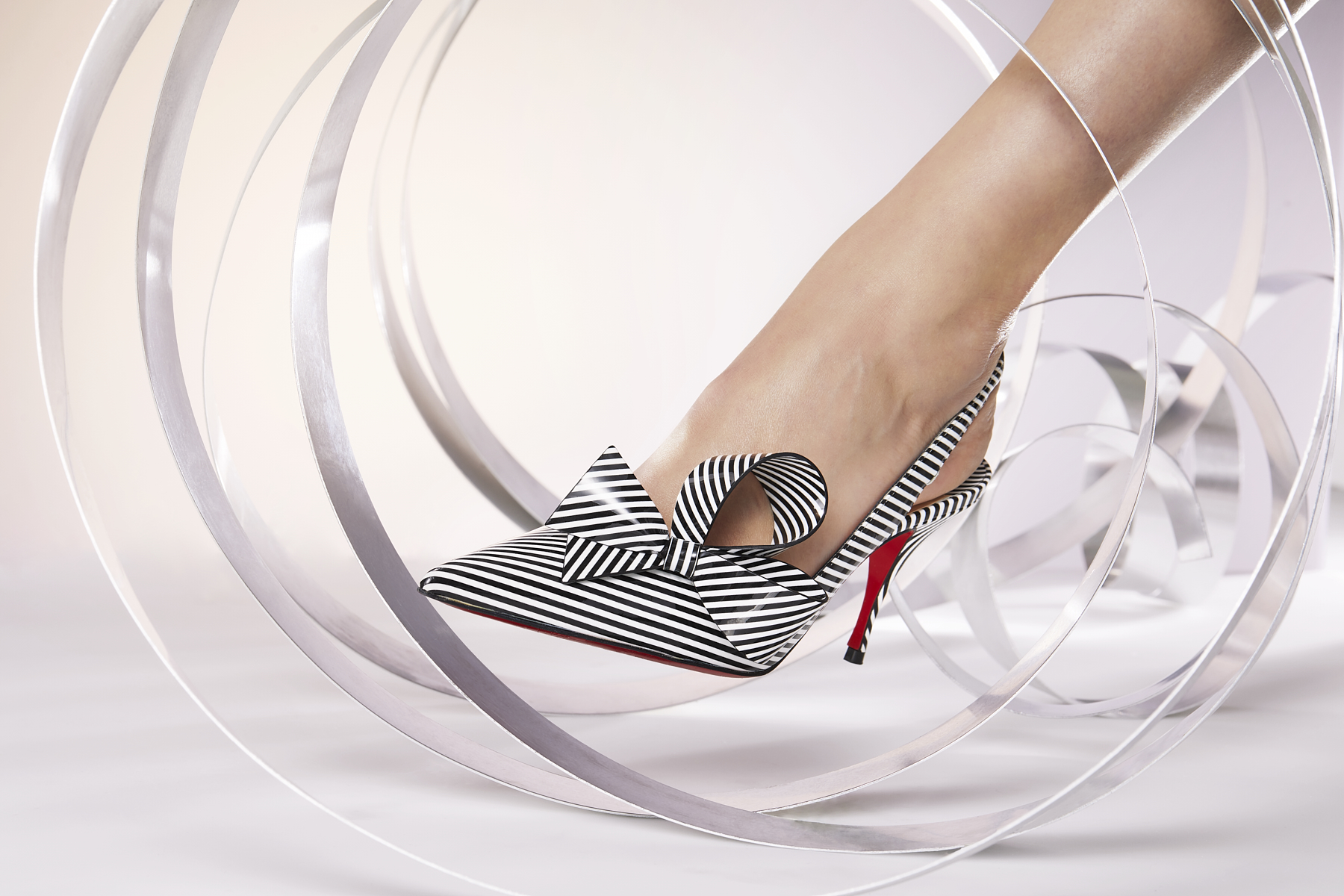 Making for the perfect pairing this Mother's Day, 34 Mayfair have created the ultimate experience which can be enjoyed between Monday 25th March and Friday 5th April.  When lunching with your mum during these dates at 34 Mayfair, you'll also be able to enjoy a private shopping consultation at none other than Christian Louboutin's flagship boutique which is only a stone's throw away.  Cal 020 3350 3434 to book at 34 Mayfair.  (Subject to availability – private consultations must be booked directly with the boutique)
Jazz Brunch at Chucs Serpentine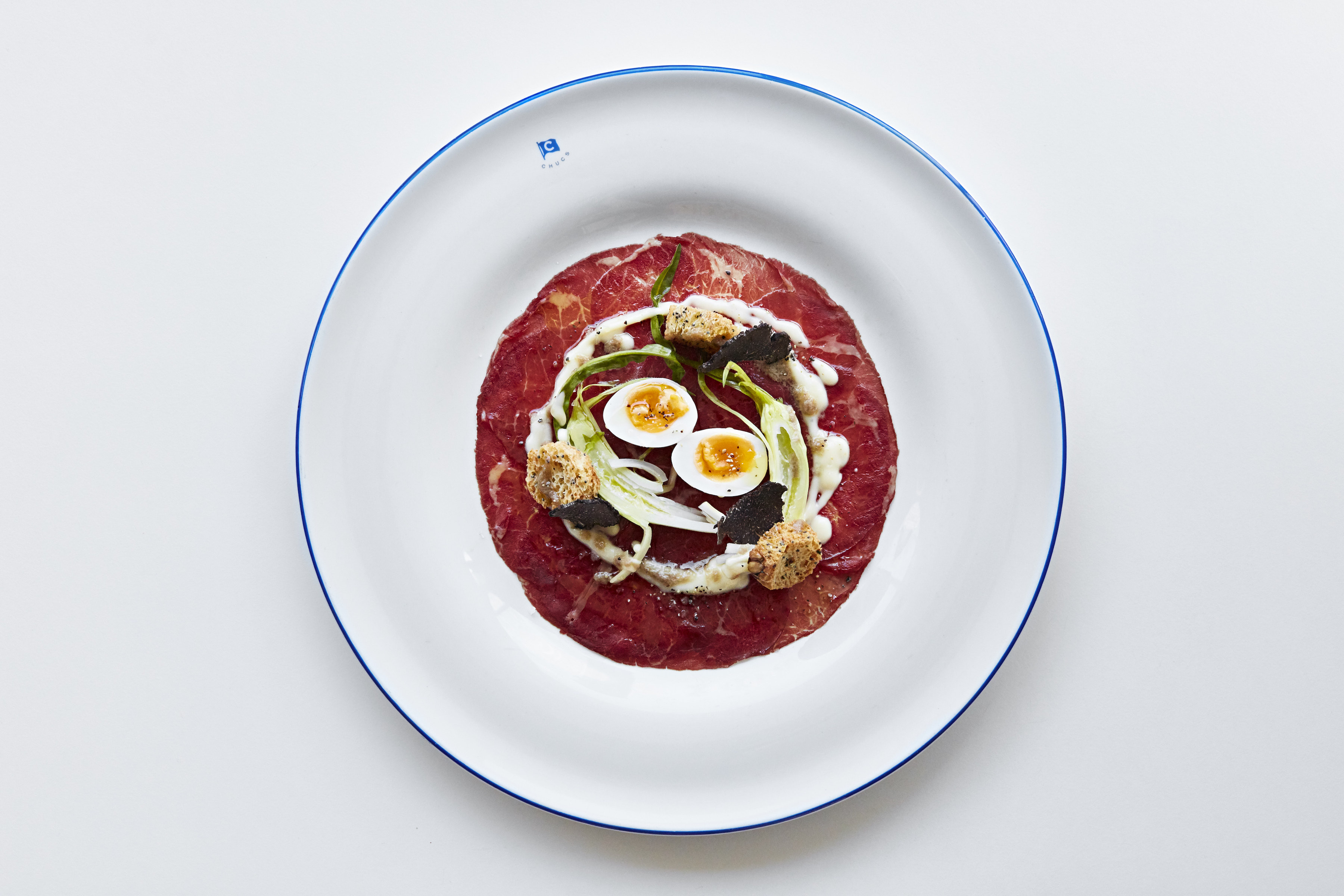 Treat mum to an unforgettable Mother's Day Jazz Brunch on Mothering Sunday at Chucs Serpentine.  Enjoy the stunning surroundings of Hyde Park with a leisurely stroll, before enjoying champagne on arrival at Zaha  Hadid's restaurant.  With a special three course set menu, Phoebe Katis – classically trained pianist and vocalist will entertain guests.  Tickets are £55pp with four booking slots available – 11am, 12pm, 1pm or 2pm.  Click here for more info.