Let's face it, some guys we know could do with a little help in the grooming department.  Luxe Bible's put together some of the coolest men's grooming products we could find into one handy little list.  If you're out Christmas shopping, these hero items might just be what you're looking for.  From luscious smelling to gorgeous packaging – what more could you want?
Wahl's Aqua Blade 20 in 1 Multigroomer Now Only £66.99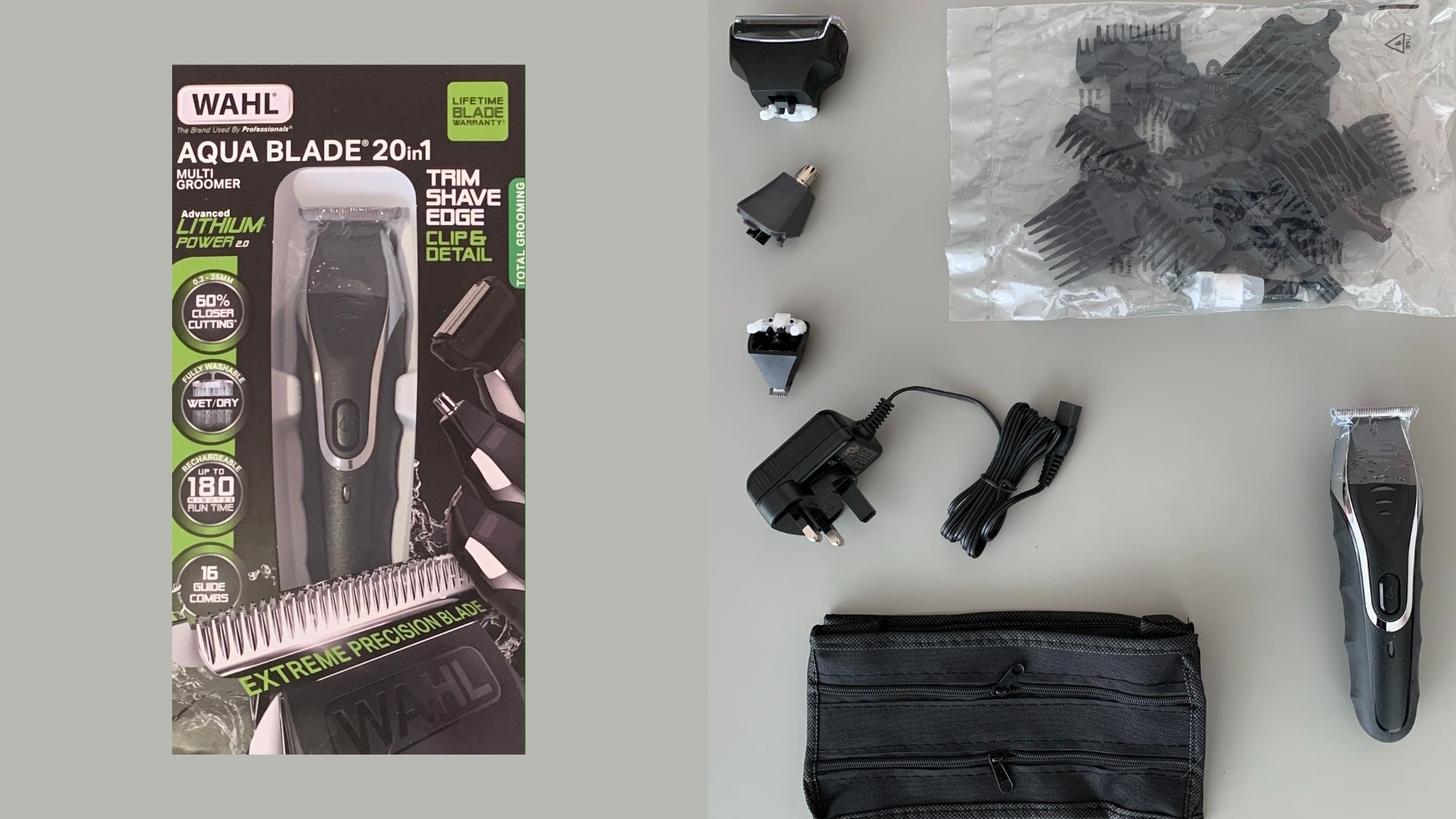 This baby literally does it all.  Wahl's Aqua Blade 20 in 1 Multigroomer can cope with any amount of hair, (anywhere!) and it can shape and shave like nothing else out there!  From removing that oh-so-attractive nasal hair to full on haircuts without a trip to the barbers, the quick change combs are multi-functional to suit any need.
You might think you'd need a BIG box to cram in so many accessories, bu the Wahl Aqua Blade comes in a cool, nifty package, with 60% closer cutting and up to 180 minutes cordless run time after just one hour of charging (surely that's enough power for the hairiest human on the planet!)
With four interchangeable heads, you can use the Aqua Blade both wet and dry for any hair cut and style and precision beard trimming no matter what you're sporting from a bit of designer stubble to the full on hipster look.
Cutting lengths range from 0.2mm to 25mm with 16 attachment combs and the multi-groomer is also fully washable and has a non slip grip to avoid any awkward accidents.
You're covered with Wahl's lifetime blade guarantee too.  And if you travel a lot, they've got you covered with their handy storage pouch and travel lock function.
You can buy Wahl's Aqua Blade 20 in 1 Multi Groomer now from the Wahl website.
Heist Styling Set by Heist Labs (Was £60, currently £50)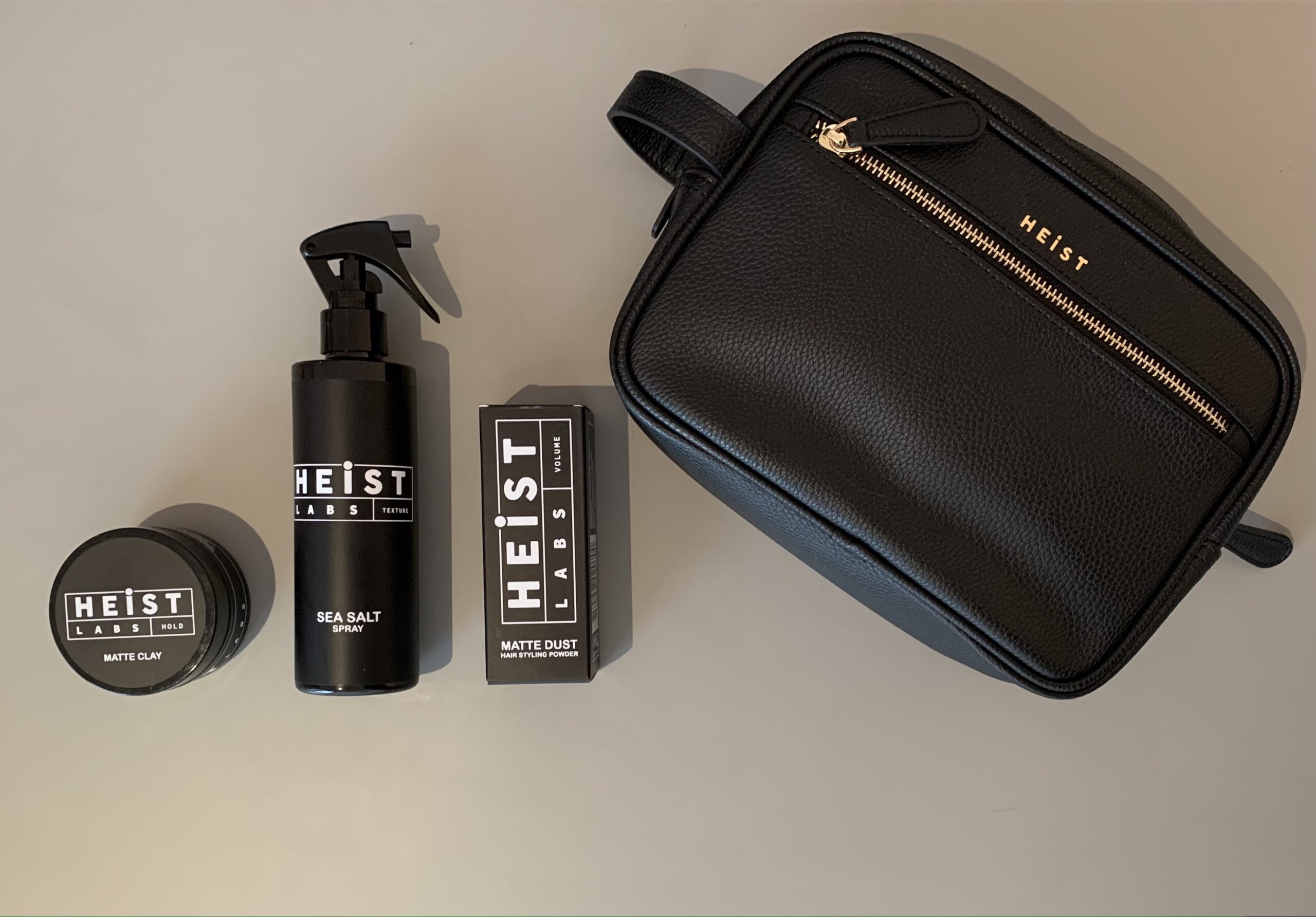 It's been a tricky time to get booked in at the barbers, so why not do the pro-styling at home? The Heist Styling Set by Heist Labs have put together a collection of coveted products that will work in harmony for awesome hair.
Packaged in a super cool premium vegan leather wash bag, you'll get 1 x 250ml sea salt spray which will add texture and grip (especially good for longer styles), a strong matte clay (100ml) which is perfect for keeping hair in place no matter what the weather throws at us, and a matte dust hair styling powder (20g) which creates invisible volume and lightweight texture without clogginess.
Heist (a clever combo of Height plus Style), are for today's modern man with an emphasis on slick grooming.  Established in London, they are also responsible for the  first hairdryer designed solely for men (why didn't we think of that one?!)
The Bluebeards Revenge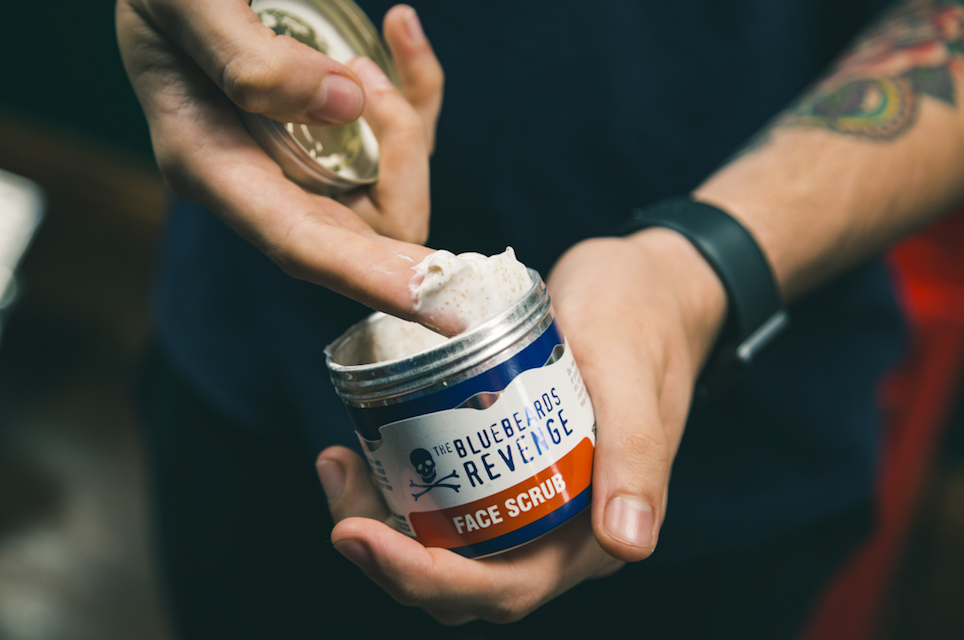 Beards, tattoos, manliness in general.  We love it.  The Bluebeards Revenge is a super cool cult body grooming brand that takes care of all your beard, hair and shaving needs.  Rumour has it there was this coastal based business was born out of a bet after too much rum, but today, they've sold products in more than 100 countries!
Their website is pretty on-trend but then so are their products.  Standing up to all your pampering demands, the Bluebeards Revenge range includes everything from pomade to post-shave balm, along with cutlass razors and cooling moisturisers.
We gave the Face Scrub (£14.99) to a Luxe Bible man fan to test for us.  The little bits in it (although he wouldn't know..) are ground olive stones and ginger, known for their rejuvenating qualities.  The man scent meanwhile is a luscious blend of Madagascan vanilla, sandalwood and patchouli.  Man tester said his skin finally felt REALLY clean and he fancied himself as a bit younger looking after using.  He also said he felt it was quite moisturising afterwards, which was 'a good thing' as he doesn't like to wear moisturiser.)  'Fresh faced' was another phrase he used.  Then we gave him the Bluebeard's Revenge Moisturiser (£14.99) to try (same man that doesn't like to use it..) and thankfully we truly converted him!  Parting words were that he finally realised why women 'make such a big deal out of it'.  Job done.
Adding some serious attitude to your bathroom cabinet. For beard related bants they've even got an online magazine with lots of handy advice for bearded people.  Check out the website now for some awesome Christmas gift sets and to see the whole epic product range.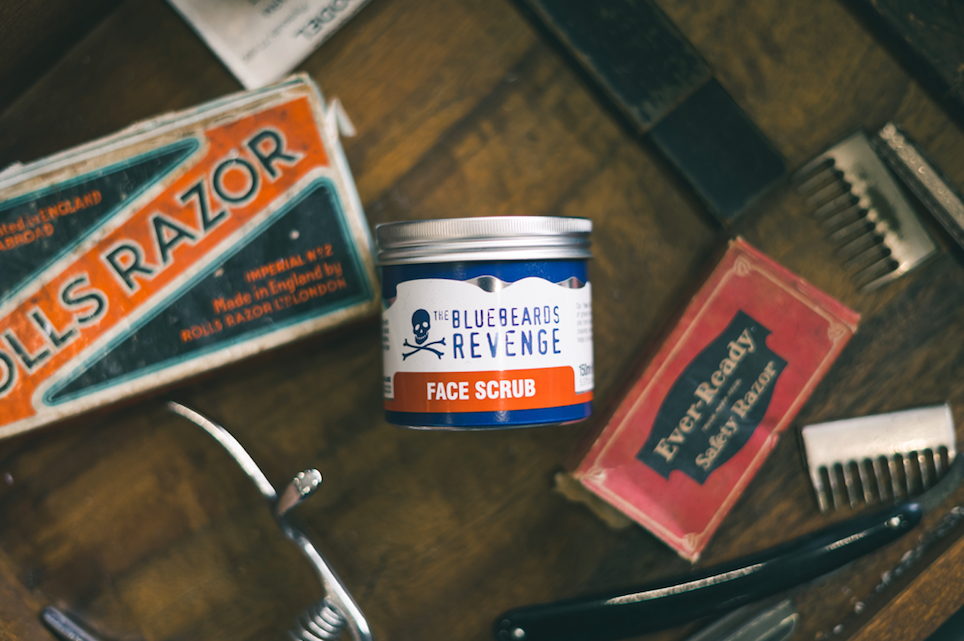 Main Image Photo Credit: Wrightbarbers Hooe.  For the ultimate men's gift guide this Christmas, click here and for gifts for her, click here.